Hey, there! Keeping it short and sweet today because Elizabeth has so many great places to share with us!!! She's created a super detailed guide that covers some of Charlotte's best restaurants, so get excited to dig in (AJ and I went to Beef N Bottle last year to celebrate Valentine's Day and it was fabulous). If you've missed some posts, you can read all of Charlotte's Best Bites (Off the Eaten Path's really cool collaborative dining guide brought to life by the guest posts of some cool bloggers) here.
My name is Elizabeth Breyer and I was born and raised in Dallas, Texas. Sometime in the mid-90s my parents moved the family to Charlotte, NC where I finished off my last two years of high school. After university, time abroad and back stateside, the winds of change returned me to my beloved South and I have called the Queen City home ever since. Charlotte is a spectacular place to set roots and watch them flourish. The city is green, clean and safe. I have never seen so many trees in my life and when the city is in bloom, it is a majestic place. The business environment nurtures an opportunity for quite simply, anyone who wants to pursue anything. The landscape offers careers working for banks, hospitals, law firms, universities, energy companies, start-ups, grocery companies, marketing firms, PR boutiques, magazine publications and consultancy outfits, to name a few. Lest I not forget the fast-growing culinary and brewery scene. Charlotte is a very global city with a large German presence.
The city is well positioned for tremendous growth and anyone who has lived here for some time can speak to this. Charlotte continues to do a marvelous job of continuously reinventing itself and the sky is truly the limit here. What best personifies and defines our city is the people. Folks are gregarious, friendly and genuine. People smile and greet you in the streets. Heritage is just as important as is tradition. If you need help with directions, there is an outstanding probability that someone will jump in their car and ask you to follow them. The city is also a great place to network and expand one's social circle. Speaking of the social scene, there is quite simply something for everyone here. The Whitewater Rafting Center that lends all its outdoor activities, NoDa and its breweries as well as live music venues, Plaza Midwood for character and ethnic cuisine and lest we not forget the fast-evolving uptown. Do you love sports? Head to Bank of America Stadium to cheer on our NFL Panthers, the Time Warner Cable arena for our NBA Hornets or catch a Knights baseball game in the summer. Last but certainly not least, we are close to the beach, a quick drive to the mountains and boast a charming, international airport that is actually enjoyable to navigate.
Since moving to Charlotte seven years ago, I have worked for three global firms leading Corporate Communications activities. I hail from a close-knit family that once upon a time, was spread across the globe. I am an avid traveler, both in the professional as well as personal capacities. Magazines documenting the world and food are my favorite reads of choice. I am at my happiest when perusing the aisles of gastronome grocery stores. I have a special affinity for the beaches of Cape Town, South Africa; Pawley's Island, South Carolina and Boca Raton, Florida. I love all things German including any opportunity whereby I can speak my second tongue. It should also be noted that I am besotted with my own jokes, live to laugh and have a real gusto for life. In my free time, I greatly enjoy cooking, eating, exploring, gallivanting and storytelling as well as posting recipes to my blog, Beets and Bratwurst.
Ethnic Eats
Ben Thanh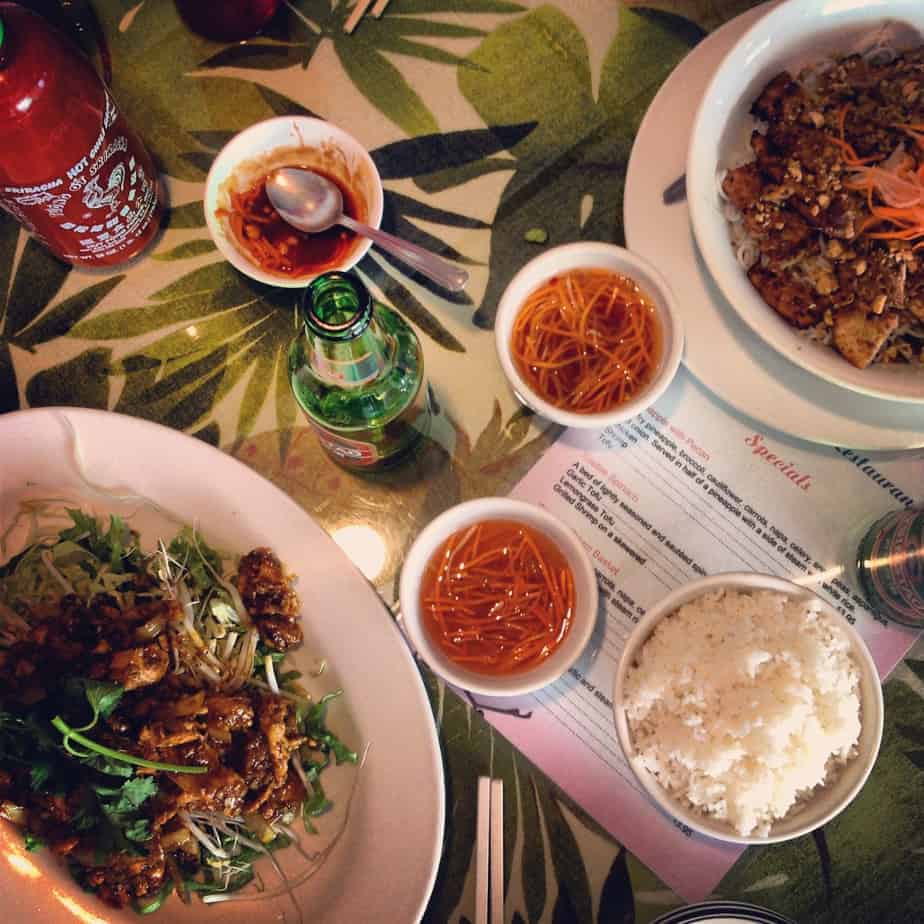 I read somewhere recently that love makes for a good photograph. I committed this phrase to memory because quite simply, it is such a beautiful notion. The best part of the equation is that it also 100% applies to food. This past weekend, we found ourselves at our favorite Vietnamese haunt, Ben Thanh, enjoying plates and mugs of what we know best. We always start our meals with two ice cold Tsingtao and an order of the spring rolls. The contrast of warm sweetness juxtaposed with the texture of the chopped nuts is simply sublime. Trust me on this one.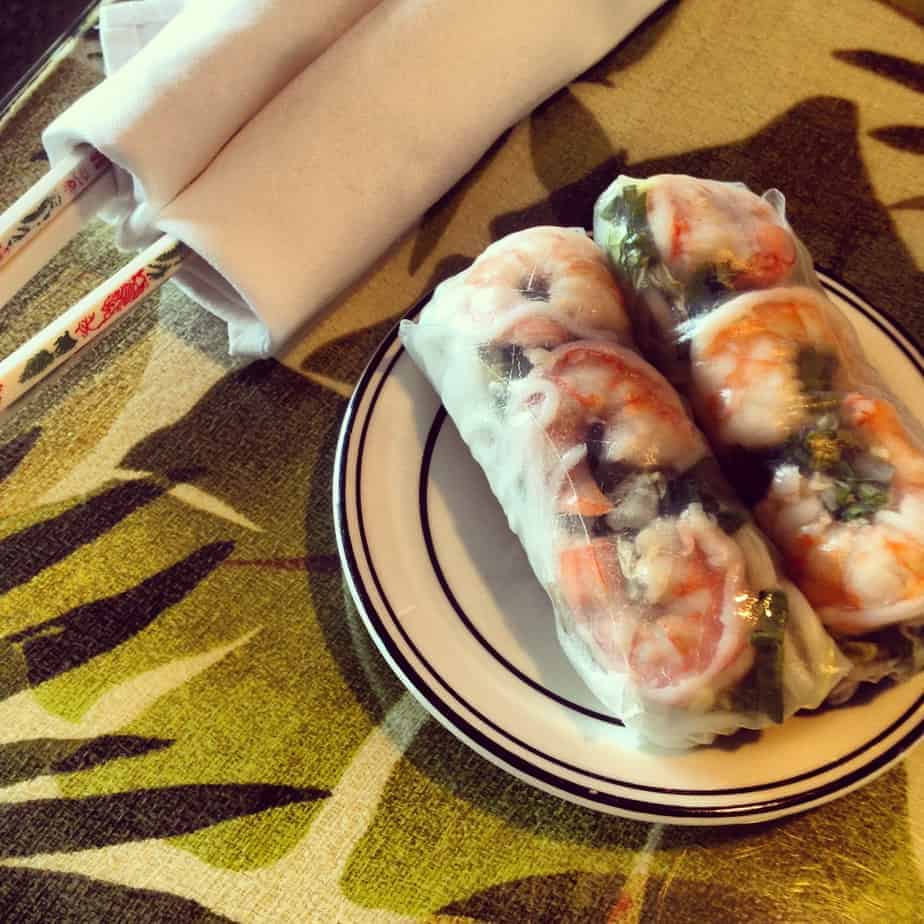 As our meal was nearing and we were awaiting the check, I looked to my right and for five marvelous minutes, was transfixed. Time stopped. We were mesmerized by a wonderful, endearing scene that was unfolding just one booth away. A Vietnamese father was preparing a steaming bowl of Pho for his young son. First we saw him tenderly remove a handful of fresh mint leaves from the stalks, which he carefully dropped into the bowl. Then he squeezed a generous amount of Sriracha into the bounty, which was followed by Hoisin sauce and finally, a calculated tablespoon from a wedge of a lemon. He then dipped his chopsticks into the bowl and proceeded to carefully lift and dunk noodles in and out of the bowl. A selfless taste with the oversized spoon and it was ready. He pushed the plate over to his boy and began to eat his own meal. The boy's eyes grew big as he moved steaming noodles to his spoon and began to eat. It was a quick moment that lent the ultimate demonstration of love and we were somehow part of it.
I first came upon Ben Thanh sometime last Fall almost by pure chance. For dinner, we had a hankering for Vietnamese. It was mathematical, we would meet at our then go to spot. You can imagine our disappointment when our three cars pulled into the parking lot to discover that the restaurant was closed. There is another outstanding spot said my mother, down the street. Are you sure, we asked. So we checked our Smartphones, learned it was open, secured an address and we were on our merry ways. On this evening, we hummed over the very extensive menu and the waitress made the process very simple. Do you like chicken. Yes. Will you eat shrimp. Of course. How about noodles. We don't discriminate. Beef? We are Breyer's, come on now. A couple of rounds of Chinese beer and multiple courses later, we were on cloud nine. The foods and flavors were incredible. We all raved.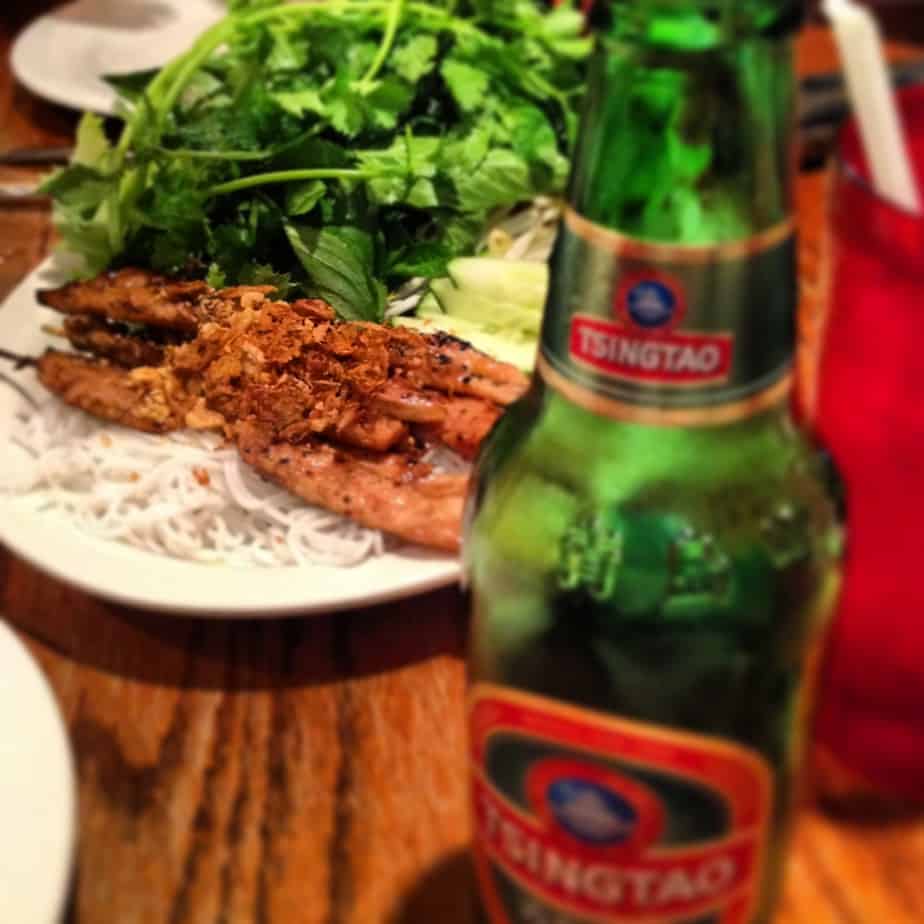 You honestly cannot go wrong with any choice on the menu. If in doubt, the wonderful people who run the restaurant will choose for you. On a recent visit, we ordered the Number 39, which is a curry coconut cream sauce with lemongrass, white potatoes, sweet potatoes, white onion and your choice of meat. It is very similar to massaman curry and the golden saffron color is ever tempting. Matthew, who almost always orders the tripe pho, deviated from the course and ordered the grilled chicken with sesame seeds. A number 43 if memory serves. He reported that it was sublime. On this day, our appetites preceded us and we ordered another plate to share; the lemongrass curry chicken. Also tastes terrific with beef. Lucky number 79. The year of my birth. Incredible. Served on a bed of shredded lettuce and sprouts. This comes with a comfortable serving of steamed white rice, a must for absorbing the sauce and flavors. Nowadays, this lemongrass curry is my go to dish. I order it medium heat for a bit of kick. You can usually find us at Ben Thanh enjoying a weekend meal and the occasional weeknight. Yes, it is that good. Hope to see you in a nearby booth sometime soon. 4900 Central Ave
Gourmet Bodega
Earl's Grocery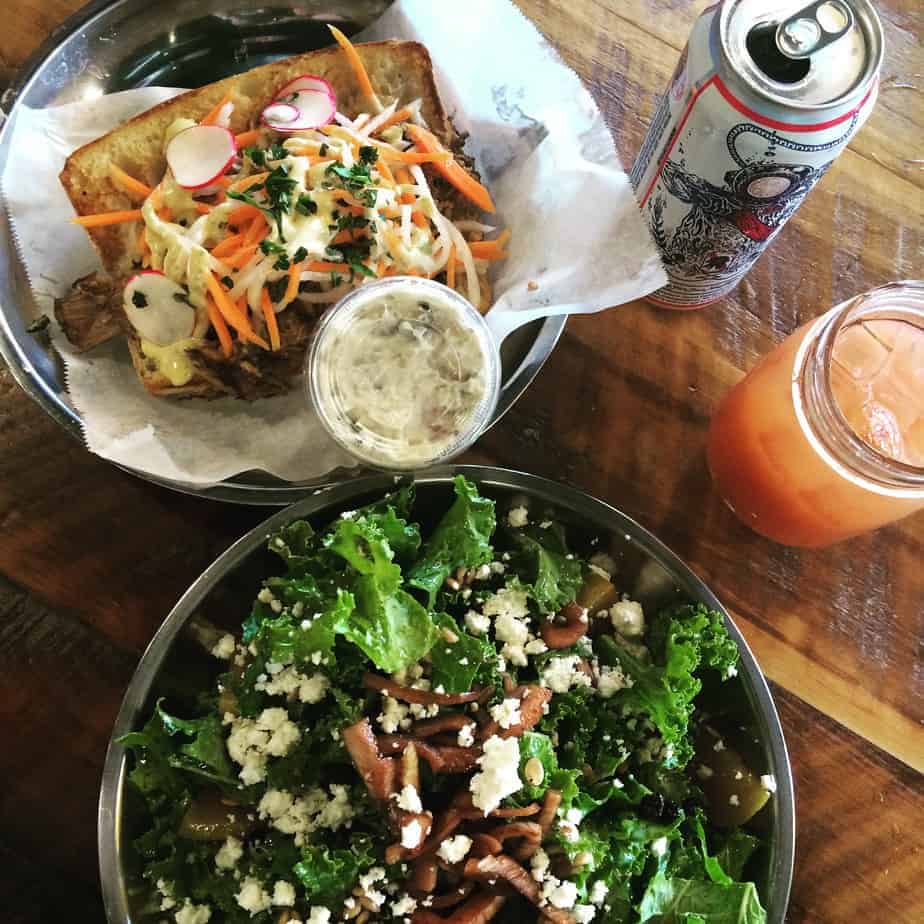 The gourmet bodega, Earl's Grocery, has been on my culinary list for quite some time. The same folks behind the Charlotte institution Carpe Diem, this spot is on point. On our first visit, Matthew and I both shared the Banh Mi Sandwich; lemongrass pulled pork, daikon and carrot pickles, cilantro, mint and a tasty aioli spread generously over a toasted baguette. Alongside came a creamy yet subtle potato salad. Our second dish was the harvest salad; curly kale, pink pickled fennel, crisp pumpkin seeds, toasted farro, creamy goat cheese and a zesty chili vinaigrette. Matthew sipped on his beloved Dale's Pale Ale and I quenched my thirst with a refreshing peach ginger lemongrass aqua fresca mixed with rum and garnished with fresh basil. Served in a mason jar, this was an afternoon cocktail at its best. The ambience lends to perusing items while eating, engaging with one's neighbors or simply looking out the massive windows onto Elizabeth Street as the trolley cart trundles by.
What with all the stunning parks near and around uptown Charlotte, Earl's Grocery should be your one-stop destination for picnic goodies. With a smorgasbord of offerings both fresh and packaged, the sky's the limit. Our go-to ensemble is a homemade, gourmet turkey sandwich, whichever salad of the day wets our whistles, a bag of roasted chickpeas or sometimes inventively flavored potato chips, a small container of gherkins (very Bridget Jones of us), a six pack of beer, perhaps a chilled bottle of Sauvignon Blanc as well as a large bottle of water. Pick up your napkins, knives and forks en route out the door and you're in business. This is also a great place to quickly run in and out for supper. They offer everything from duck leg confit, meatballs and pork tenderloin to vegetarian lasagna and chicken pot pie. Earl's Grocery also boasts a comprehensive selection of soups, dips, sides, fresh pasta, cheeses and charcuterie. Their kale salad is beyond reproach. No dinner party or quick bite will ever be the same thanks to this outstanding neighborhood gem. Throwing a soiree? They also cater. The best part about this new neighborhood haunt? You can ride the trolley here from Uptown Charlotte. 1609 Elizabeth Ave
Brunch with a Seat In the Action
The Asbury
As ritual holds, we stay uptown on Friday evenings to gallivant and explore. I am constantly amazed by how quickly the Uptown scene is changing. Once quiet after 5.00 pm, our uptown is now a booming and thriving metropolis with offerings to placate any mood or whim. On Saturday mornings, after repeated attempts at sleeping in fail, we walk to Seventh Street Market for a spot at the bar of Not Just Coffee. I recommend the Americano, pour overs or their famous caramel lattes (they make the caramel in-house). The art that goes into decorating one's steamed milk shows the attention and care that goes into executing their craft.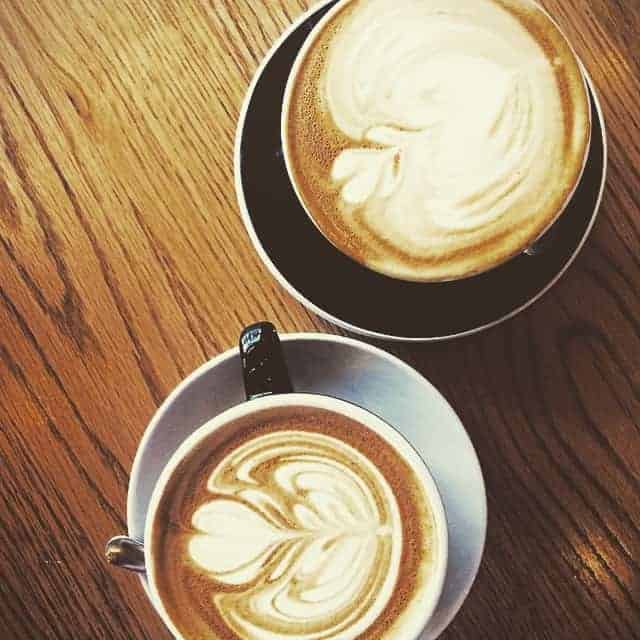 After our morning coffee, we enjoy the weather and meander around Uptown. Folks are almost always sitting outside of one of our prized uptown spots, The Asbury, and this scene quietly calls our names. Without fail, one couple is usually tucking into hot biscuits steaming from a cast iron skillet. They come served with bacon jam. I am easily lured by anything edible prepared in such a vessel.
After a charming wait at the hotel bar where one can enviously watch people prepare delightfully complicated Bloody Marys complete with plump olives, a myriad of hot sauces and fried bacon, you too can secure a table al fresco. Considered southern yet modern, this place is a must on any Uptown visit. Dining in the dining room is also a lovely experience, especially for dinner what with the city lights twinkling outside on Tryon Street. For breakfast, I like to order the chicken in a biscuit. A sweet, fluffy biscuit crafted in true southern fashion and topped with fried Springer Mountain Farms chicken breast, a fried egg and delicately smothered in a hoop cheddar fondue. Matthew usually goes for the open faced pork belly sandwich that comes with a fried egg and generous hunk of red dragon cheese. Other glorious offerings include deviled eggs because we are in the south afterall. These come with mustard, garlic and fried cornichons.
Sticky biscuits with goat cheese frosting and fried macaroni and cheese are other sublime contenders. I also would like to point out their fried chicken and waffles with sorghum molasses, corn and crab grits bowl with a poached egg and another favorite of mine, the half pound cheeseburger. Go big or go home. After a glorious breakfast and delightful discussion with your server, you are encouraged to take to the streets again. 235 N Tryon St
Ramen for All Seasons
Futo Buta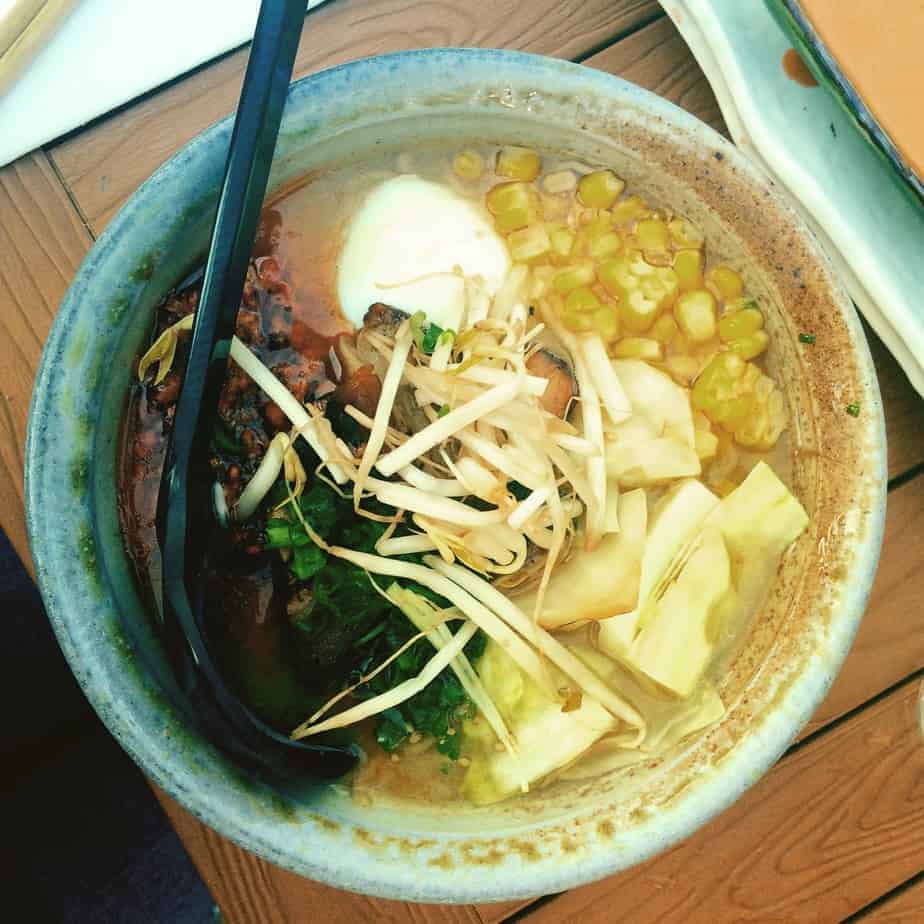 Futo Buta, located directly along the Lynx line, is a hot new spot on the city's gastronomic landscape. This spot serves up flavorful and pillowy pork buns as well as delicious ramen bowls, which can be tailored as you please. To start, you have a bevy of options from which to choose. I am partial to their fried shishito peppers, pork and scallop gyoza as well as my favorite, Japanese fried chicken otherwise known as tori kara age. I had this for the very first time while living in Germany at the age of 22. Fried chicken was never the same for me again. The charred white asparagus served with an onsen egg, pine nuts, crispy garlic and sesame oil is also a fitting game changer.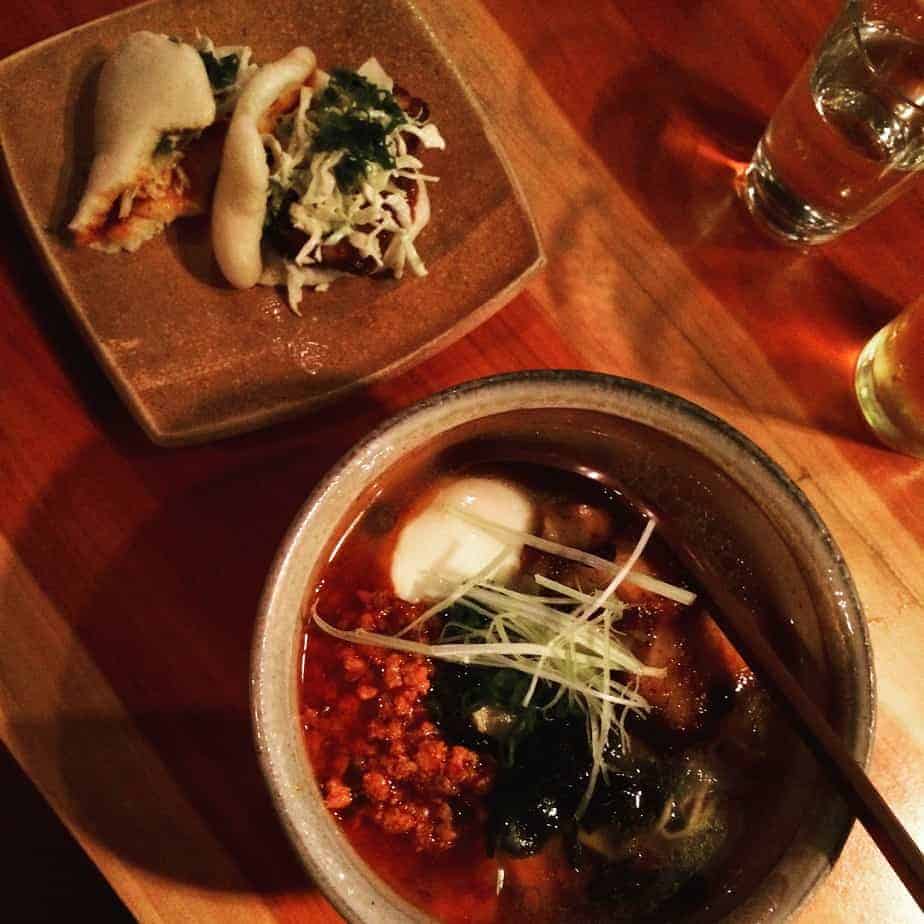 Most recently, we shared the low country smoked pork belly bun with crisp sesame slaw and sweet barbecue sauce as well as the shoyu ramen with extra spicy ground pork. This bowl comprises rich, flavorful broth perfect for slurping, pecan smoked pork belly, scallions, onsen egg and roasted spring onion. Lest we not forget the copious amounts of noodles. For two people who share a love for food and command appetites to boot, this amount of grub was perfect. In short, this is the perfect spot for getting adventurous with the menu and sharing. A fun spot for you and your significant other, a great local for an intimate group or a spot to show off out-of-towners how diverse a city we are. In addition to a sublime cuisine lineup, they have a great beer selection, terrific wine list, inventive cocktails and if you save room, soft serve ice cream. Everything and above makes this a scrumptious yet fun, hip and cool gastro spot in the city. Futo Buta boasts an outstanding porch whereby you can see all the foot traffic that commands South End. It should also be noted that this is a spectacular spot to set a base for an evening of local brewery hopping. 222 E Bland St
Vegetarian Fare
Luna's Living Kitchen
Head to South End for a vegetarian breakfast, brunch, an early lunch or supper at my very favorite neighborhood spot, Luna's Living Kitchen. Everything on the menu is fabulous. If a proper meal is not in the cards, their juices (and cleanses) as well as smoothies are sublime. For the smoothies, I recommend the Grey Hulk, a marvelously irresistible elixir of hemp milk, bananas, berries, spirulina, maca and hemp protein. The Charlie Brown, a splendid blend of banana, cherries, peanut butter, peanuts and apple is a modern day PB&J in a glass. If you are popping in for a coffee, order a coconut milk latte. Once you try coconut milk, you may never go back.
For main courses, I always vacillate between the living burrito and the firestone burger, both of which I asked to be wrapped in a giant collard leaf. The second option is their homemade bread. The basil and avocado sandwich on this bread is also dynamite. If a salad is on your mind, try the Arugula Harvest. This robust bowl contains arugula leaves tossed in a gorgeous maple-mustard vinaigrette served with red cabbage, spiralized root vegetables, avocado, pear, caramelized pecans, pumpkin seeds, raisins and homemade cashew basil cheese. It is the perfect combination of sweet and savory. I like to order this with one of their quinoa millet veggie burgers on top. For their sides, I am partial to the broccoli Waldorf, bright green kale salad and their local green salad, which is topped with their homemade hemp dressing. Note you can buy this individually and it is used on regular rotation in our home. You can also order sides as main courses and add a burger. Do save room for dessert. I like the lemon berry cheesecake as well as the coconut cacao pudding; both are perfect for sharing.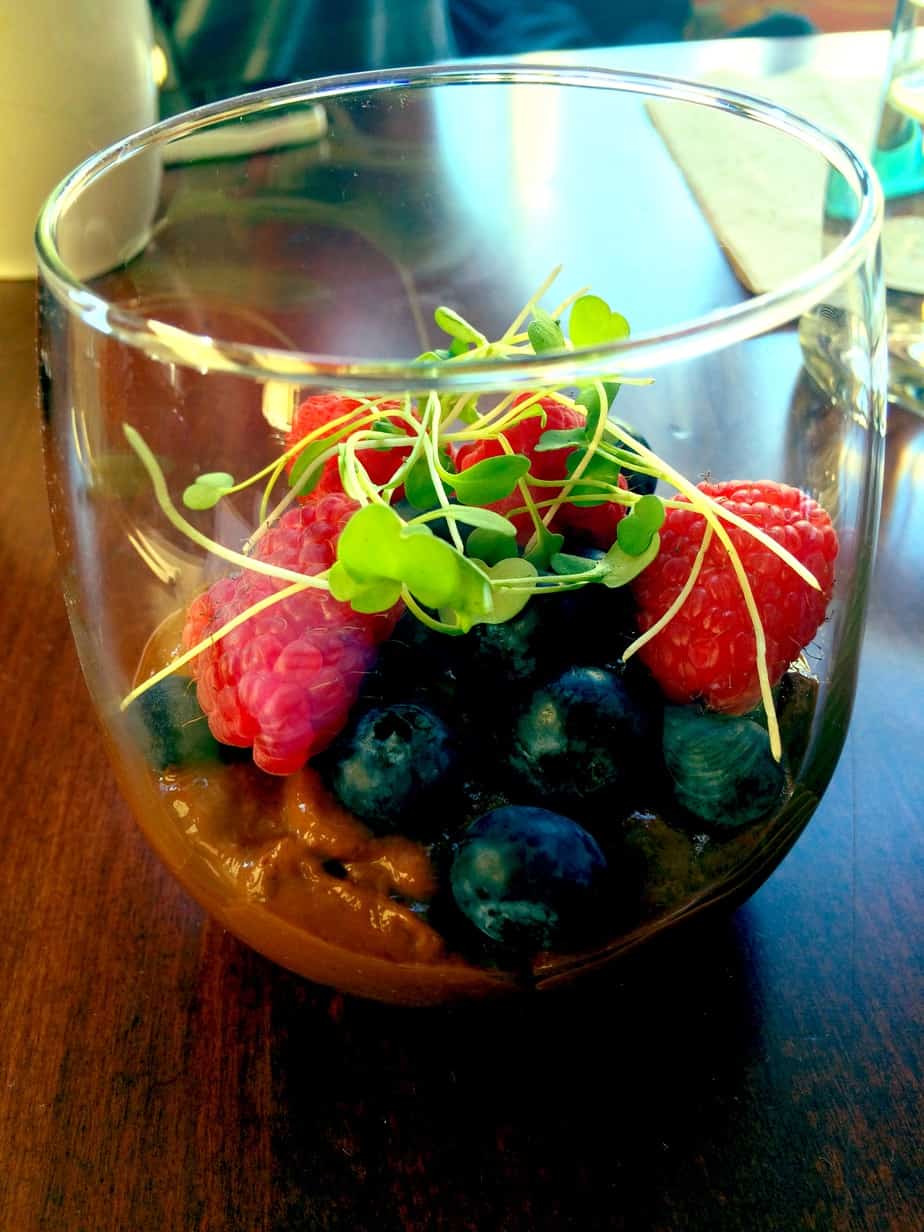 Should you find yourself at Luna's for weekend brunch I am an avid fan of the mimosa with volcano juice. The volcano juice is a blend of orange, lemon and grapefruit juices with maple syrup and cayenne pepper. Sound familiar? If you come with a beer lover, they can sample many labels including a variety from OMB. Choose from the holy granola served with your choice of nut milks, the biblical breakfast as well as the living bagel. Made from almonds, flax, zucchini and and rosemary, it tastes like the real deal almost straight out of New York City. Prices are economical, the scene uber friendly and it's just so very cool. I regularly come here for lunch – either with colleagues, pals or a book. It is that great of a space. As South End and the Atherton Mill continue to explode in size and scope, know that this is your spot for taking in the fast-changing neighborhood. 2000 South Blvd #300
Premier Gastropub
Good Food on Montford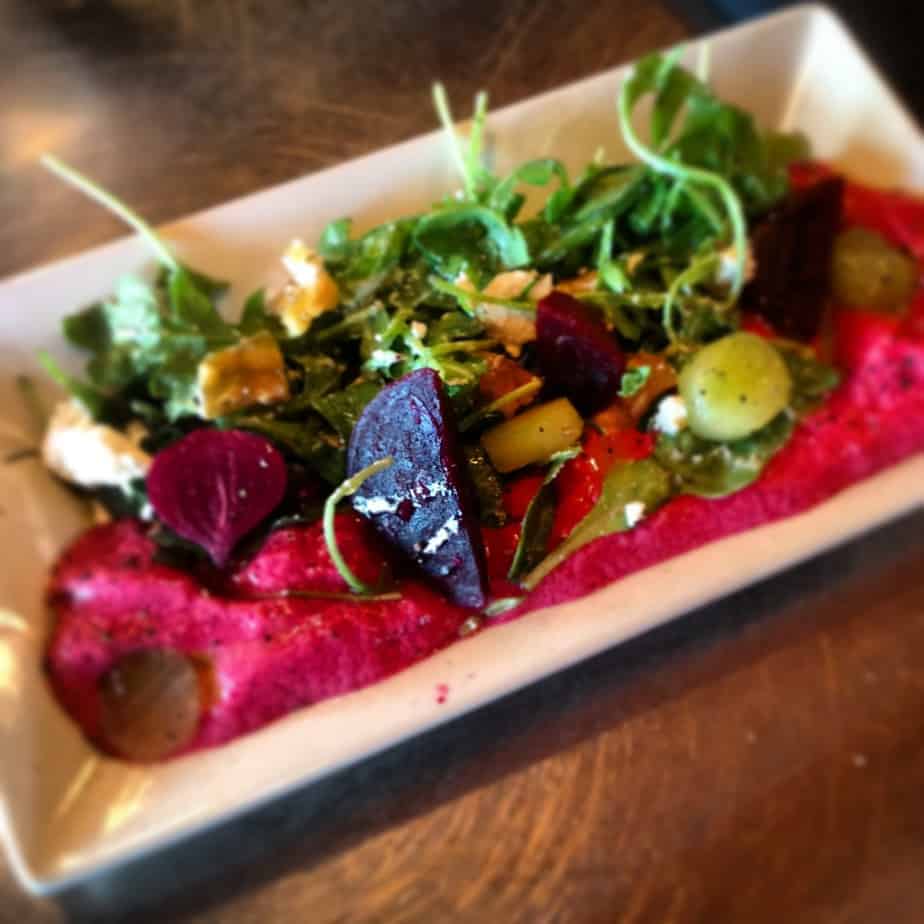 Good Food on Montford is a spot you should take anyone who knows anything about food or quite simply, has a passion for eating. One of the city's James Beard contenders, this is the restaurant for libations and American styled, eclectic tapas. Intimate yet hipster, elegant but cool, a step into this location and you are transported to a wine bar in Seattle or lower Manhattan. The red brick walls starkly contrasting with the glass facade captures you. All tables are within a stone's throw from the bar that has two, sometimes three, people waiting to launch your evening. Service is prompt and friendly yet stayed. This little spot has the most generous pours in the city, a prolific craft beer list as well as an avant garde cocktail menu. Think Rosemary Collins, Gaffney Mule, Blackberry Scramble, Sangria and a Montford Gin Sour. Our favorite place to eat is directly at the bar. Upon mention of food, napkins are carefully placed in front of you to serve as place mats and it's time for the kitchen to do their thing.
Seasonal fare, with a few regular dishes, Good Food's menu is the omnivore's delight. As for what to order, there is something from everyone. The diner is encouraged to order two dishes per person and this is a fair generalization. I do however suggest asking that a menu be left at the table thus allowing you to order more should you so please. You will. Like traditional tapas, food comes out as it's prepared. This lends to an evening of grazing, libations and banter. The cheese plate is an ethereal assortment of southern farmhouse cheeses that comes with truffled chutney, bourbon fig compote and a cherry compote. This pairs marvelously with the charcuterie, a mousse of foie gras and chicken liver, speck and sopressata. The garganelli pasta is my go-to order every time. The dish is prepared in a manner evocative of Grandma's Italian fare. It includes house-made Italian sausage, toasted garlic and tomatoes. Be sure to ask for extra bread on the side.
The pork carnitas are dynamite. They arrive old-school, taco style with pickled cabbage, queso fresco, anch cream and fresh tortillas. The steamed pork buns have been on the menu for eons and for good reason. Sweet, savory and sticky, you cannot stop at one. Between two chewy and pillowy buns is a generous chunk of five spice rubbed pork belly, hoisin and pickled vegetables. The Korean beef is also spectacular. Prepared medium rare, what makes this dish is the crispy rice and scallion kimchi that lends a serious kick. If you are in the mood for fish, might I suggest the scallops, which come served over creamy grits with braised endive and an orange sweet and sour sauce.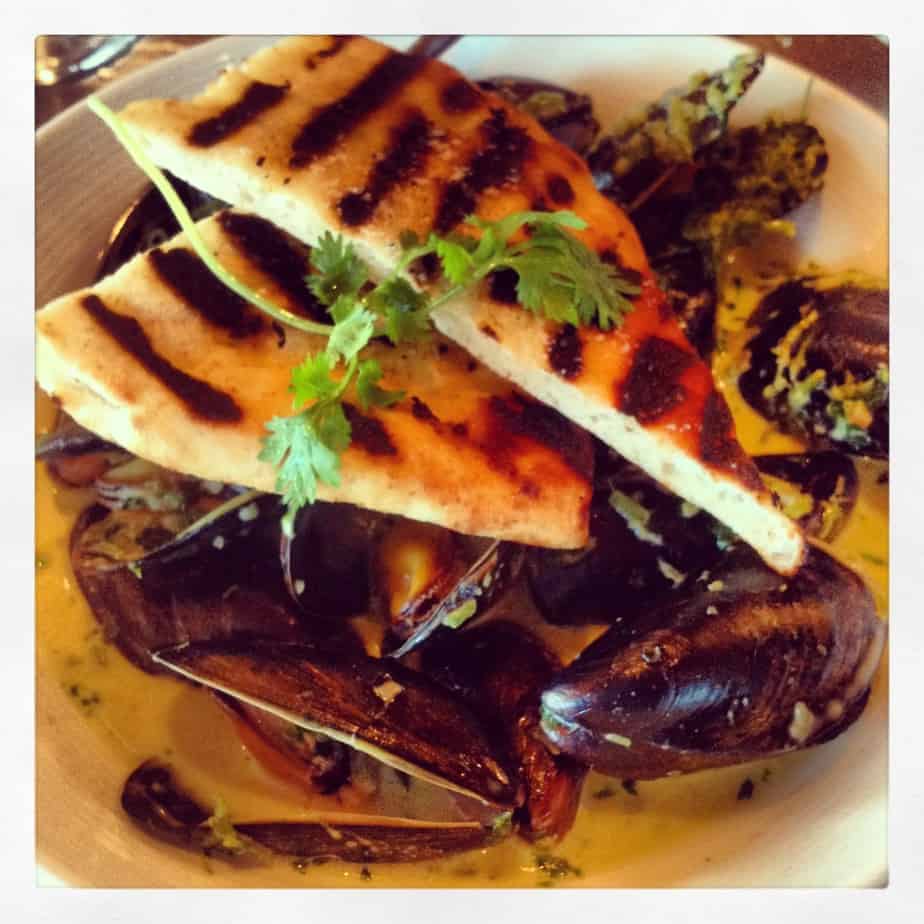 One of the most magnificent courses on the menu that will lure you back time and time again is the Prince Edwards Island mussels. Once again, you will be asking for more bread. A generous portion of mussels arrives sitting in a bowl of green curry, coconut milk and cilantro. Once you are finished with the mussels, I encourage you to dip your frites in the sauce and when they are exhausted, enjoy the broth with a spoon. Their frites are quite special; they arrive piping hot, crisp and dusted in parmesan cheese. The only caveat about this space is a prime example of good old fashioned supply and demand. Since opening its doors many moons ago, it is still one of the most coveted dining spots in town. So if you do not arrive directly at 5.30, expect to wait. No worries however. The bar scene is a wholly gregarious scene and Good Food consistently aims to please while delivering every time. 1701 Montford Dr
Retro Vibes
Beef N Bottle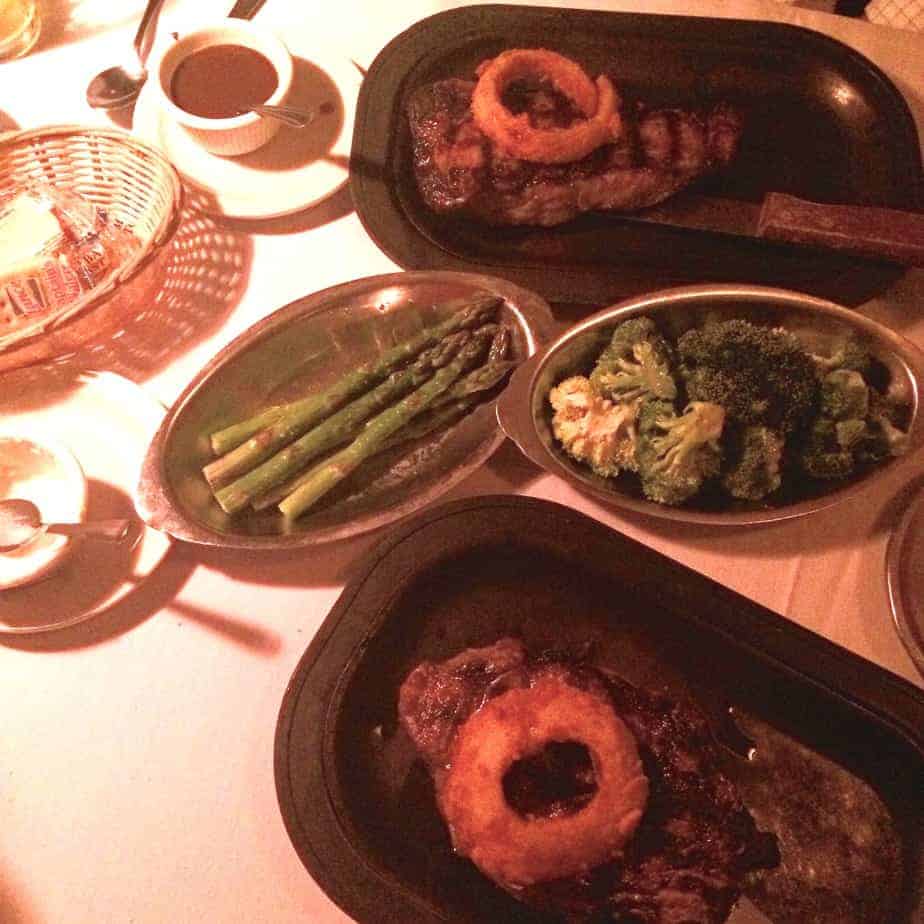 Not too long ago, we enjoyed a surprise, whimsical date night at the Charlotte institution, Beef N' Bottle. We arrived early to grab a seat at the bar. Just my luck, bottles of wine were half price so we went big. After one toast, we made our ways to a cozy booth and took in the bustling scene. The candle lit, retro space opened in 1958 was mobbed. As such, there was a nice hum of volume and excitement surrounding us. We both command substantial appetites and had a serious yen to quench our quota for red meat. We probably eat way more red meat than one should but you only live once, right? No iron deficiencies in this neck of the woods. To start, we tackled a basket of crackers that come alongside a ball of cheese. I can almost hear Frank Sinatra telling me to "start spreading the news". Simple yet wholly delicious. Matthew had to remind me more than once not to spoil my supper. Next up was our salads. They have an interesting presentation at this spot. Nothing fancy. In lieu of a copious mess that often steals one's appetite, they bring you a shallow bowl of crisp lettuce and a small tray of freshly sliced bell peppers, cucumber, tomatoes, red onions and the likes. I am a stickler for blue cheese and a general dollop of this finished things off nicely. Bonjour for sure.
For our mains, I ordered a ribeye (I love the fatty marbling) and Matthew went for the strip. Both were prepared medium rare and for sides we tucked into plates of steamed broccoli, grilled asparagus and onion rings. We didn't want the evening to end and let it linger a bit longer by ordering dessert. We both agreed upon the cheesecake and it was delicious. The cake was creamy, not too sweet and the crust alone was sublime. We don't traditionally opt for dessert but this was a nice treat. No pun intended. After dessert, we polished off the bottle of wine and stood outside beneath the drizzle waiting for our Uber driver to pick us up. Half priced bottles of wine offered on a Monday and Thursday should be enough reason right there. I think we might have identified a new place for post-work happy hour. Added bonus, if you take a photograph at the bar, there is a chance that Budweiser will contact you to use it via social media. No promises. 4538 South Blvd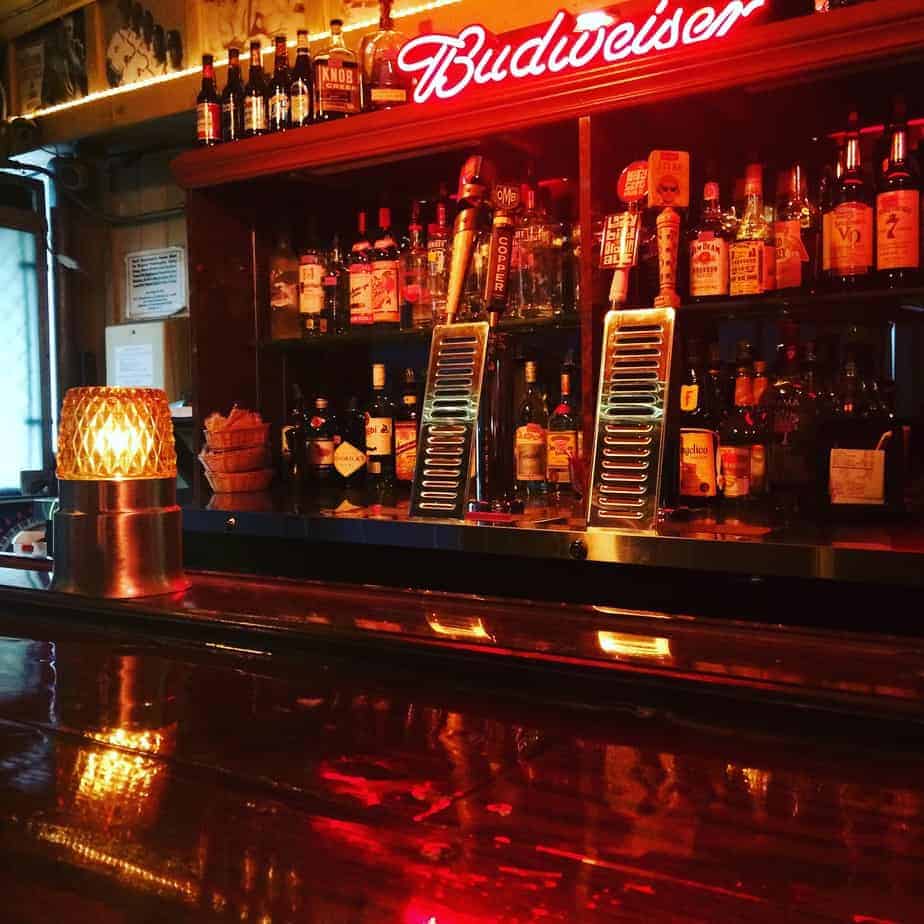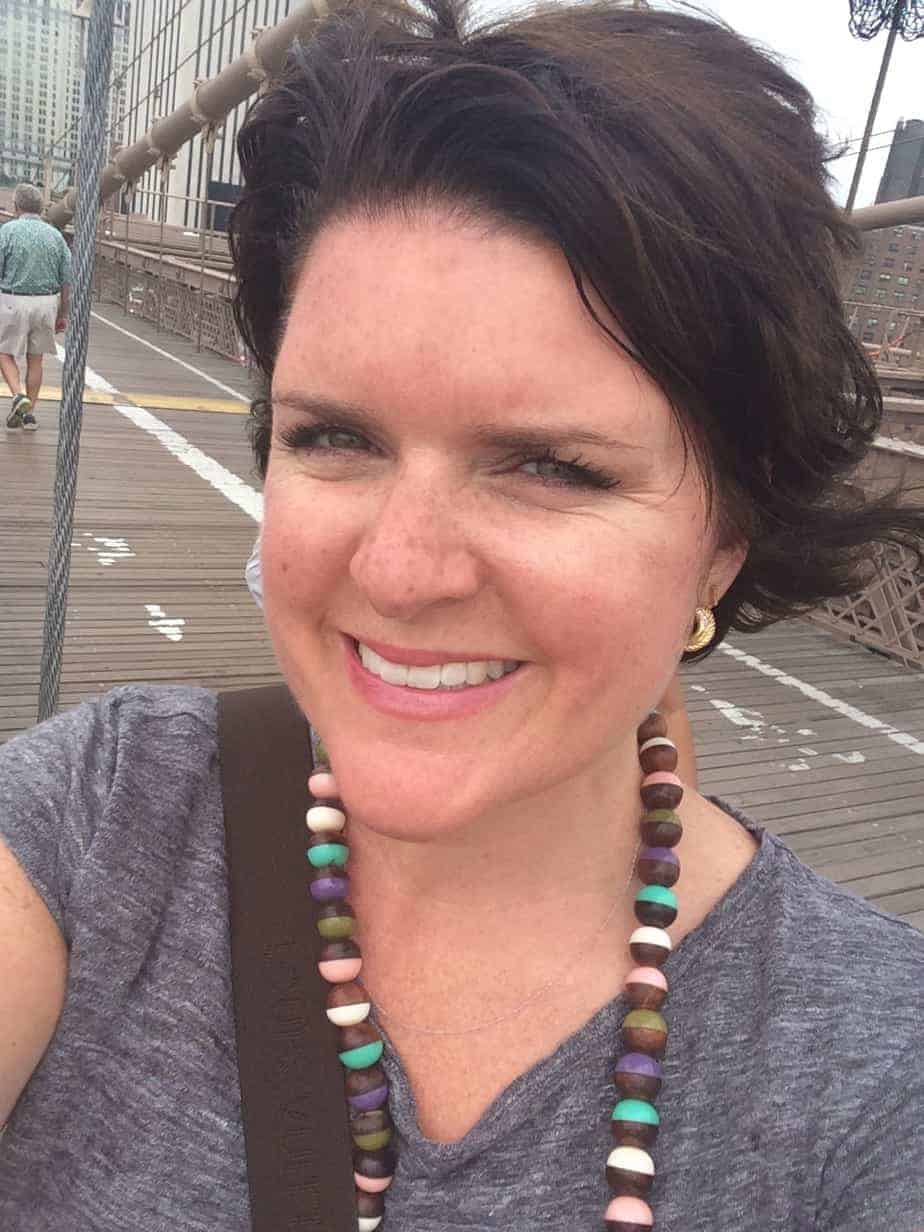 Born and raised in Dallas, Texas with South African and Brooklyn roots, Elizabeth attended the University of North Carolina at Chapel Hill and spent a year studying abroad in Florence, Italy. After graduation, she moved to Düsseldorf, Germany where she spent five exciting years. Following her time abroad, the next stop was Manhattan for a New York minute. In 2009, the winds of change returned her to the South and she has called North Carolina home again ever since. No stranger to the Queen City, Elizabeth lived here for a brief stint in high school. Elizabeth is an avid traveler and she is intensely passionate about food, eating and cooking. Some time ago, she launched a blog: Beets and Bratwurst. She has infused this space with her stories, a unique brand of verve and recipes that can be transcribed from her kitchen to yours. Follow Elizabeth on Instagram and Twitter!