Hey foodie friends. I've been MIA since the beginning of March (I blame sunny, 75 degree weather and writer's block) so I thought I'd drop in and make you drool with some more of Charlotte's Best Bites. This week, Allie takes us on a foodie tour of seven of her favorite Queen City spots. BRB, headed straight to New Zealand Cafe for a sushi boat right now. (do people still use brb?)
Based on the amount of food I've consumed in Charlotte, you wouldn't guess that I've only lived here for 14 months. But it's true – I'm a transplant of this beautiful city. And I'm thrilled to be here. Aside from dining, Charlotte's truly "got a lot." Beautiful homes and neighborhoods, job opportunities, weekend activities, concerts, shopping… I could go on and on.
But back to the food. I'm by no means a food critic, and I can hardly even cook (spaghetti or boxed tacos, anyone?) However, I absolutely adore food, from the way it tastes to its appearance to the dining experience as a whole. It's become my passion, and what better way to share that than through a blog and Instagram. I'm happy to reveal some of my "best bites" so that you to can enjoy them if you haven't already.
Here's a recap of seven of my favorite food experiences from my first year in the Queen City. Many more to come!
Trusty Standby: Mama Ricotta's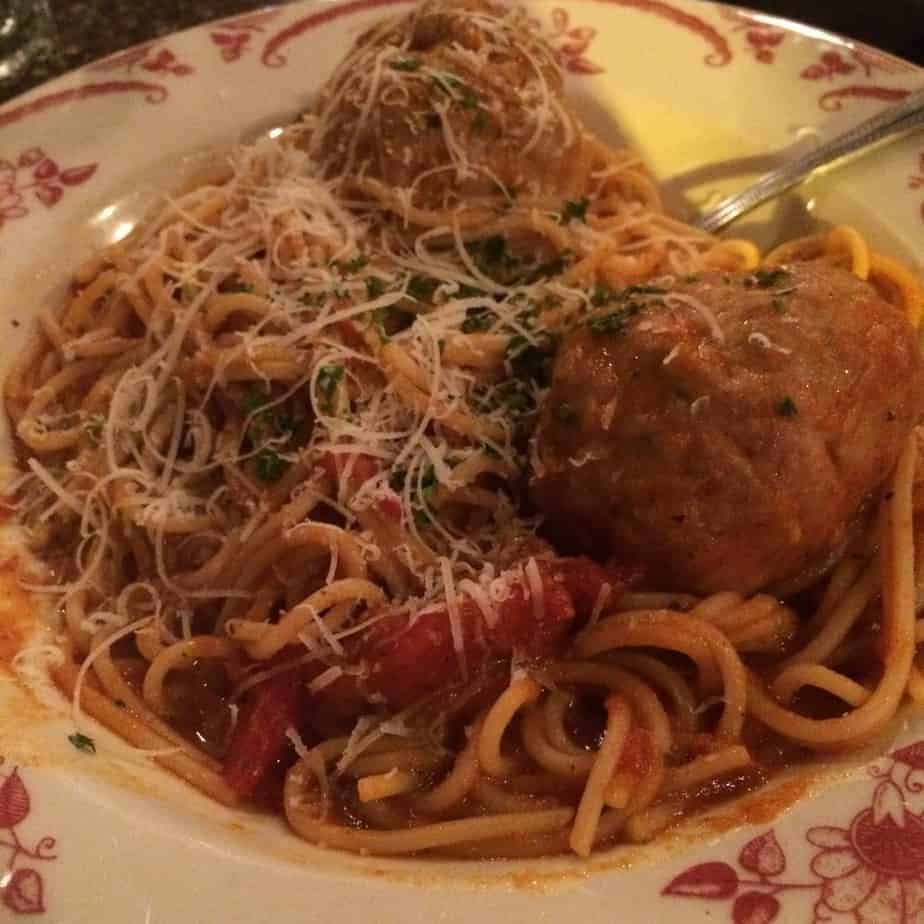 People ask me all the time about my favorite restaurant. Word the wise: it's impossible to choose. But I often claim Mama Ricotta's as my top pick. There's something so amazing about it (probably the incredible food). I've been to Mama Ricotta's several times, and we always start with the goat cheese and marinara dip and the Tuscan salad. They're both that good. I try a new pasta dish each visit, and my fave so far is the spaghetti with turkey meatballs. Classic but delicious.
Sharing is Caring: Good Food on Montford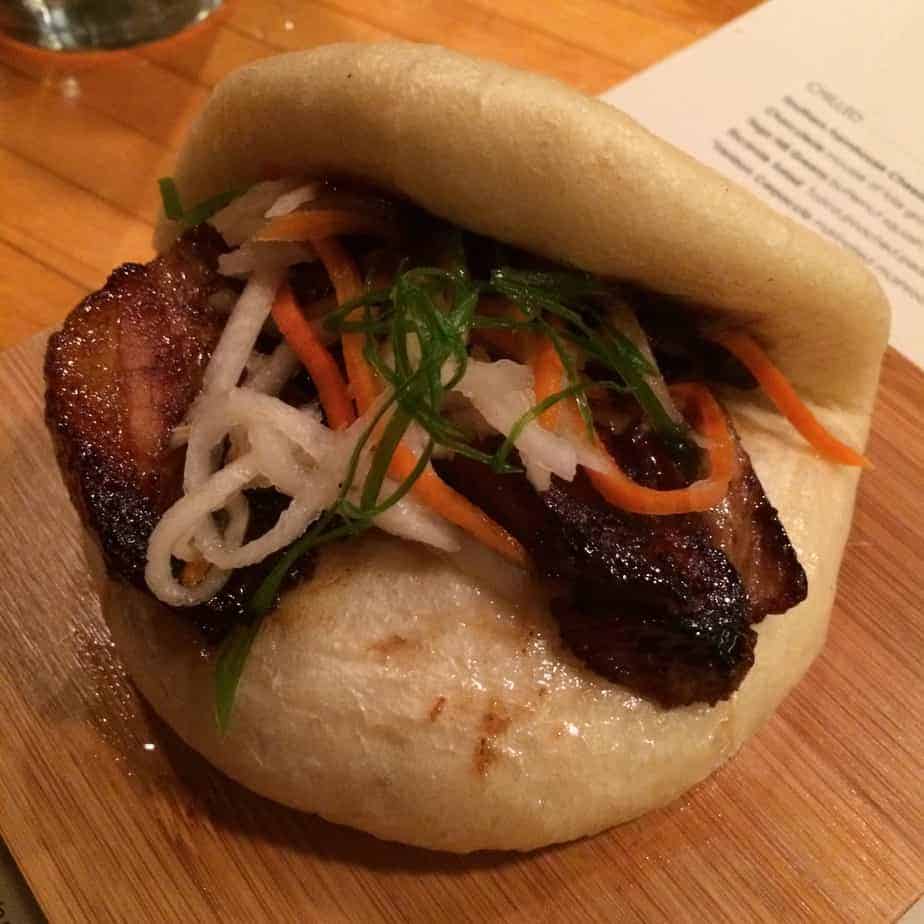 Small plates are greatest things in the world (slight exaggeration). What's better than sharing several plates and tasty cocktails with a friend or two? Good Food's menu is built for this dining style, and I absolutely love it. It's the perfect addition to Montford, with its comfortable setting and fantastic menu. Options change seasonally, but the pork belly steamed bun is always available because it's the bomb. Make sure you get there early. This place gets packed!
Taco Tuesday: Cabo Fish Taco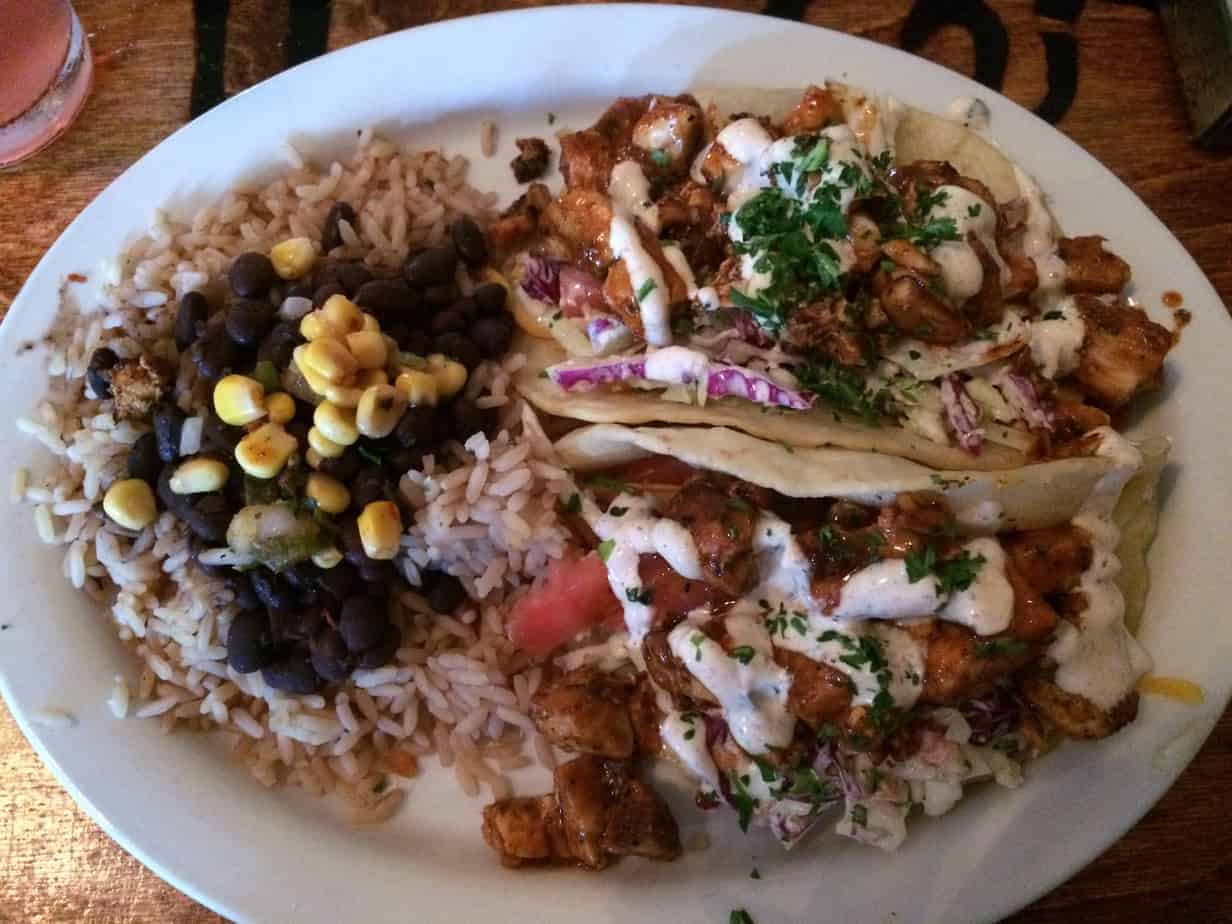 Tacos are so fun. You can put just about anything in a tortilla and call it a taco, and that's what I love about them. So much room for creativity. And Cabo Fish Taco in NoDa stuffs A LOT in their tortillas. I love the chill atmosphere here, but I mostly love the BBQ mahi-mahi tacos. Try 'em if you haven't (even Guy Fieri likes them!)
Get the Sushi Boat: New Zealand Café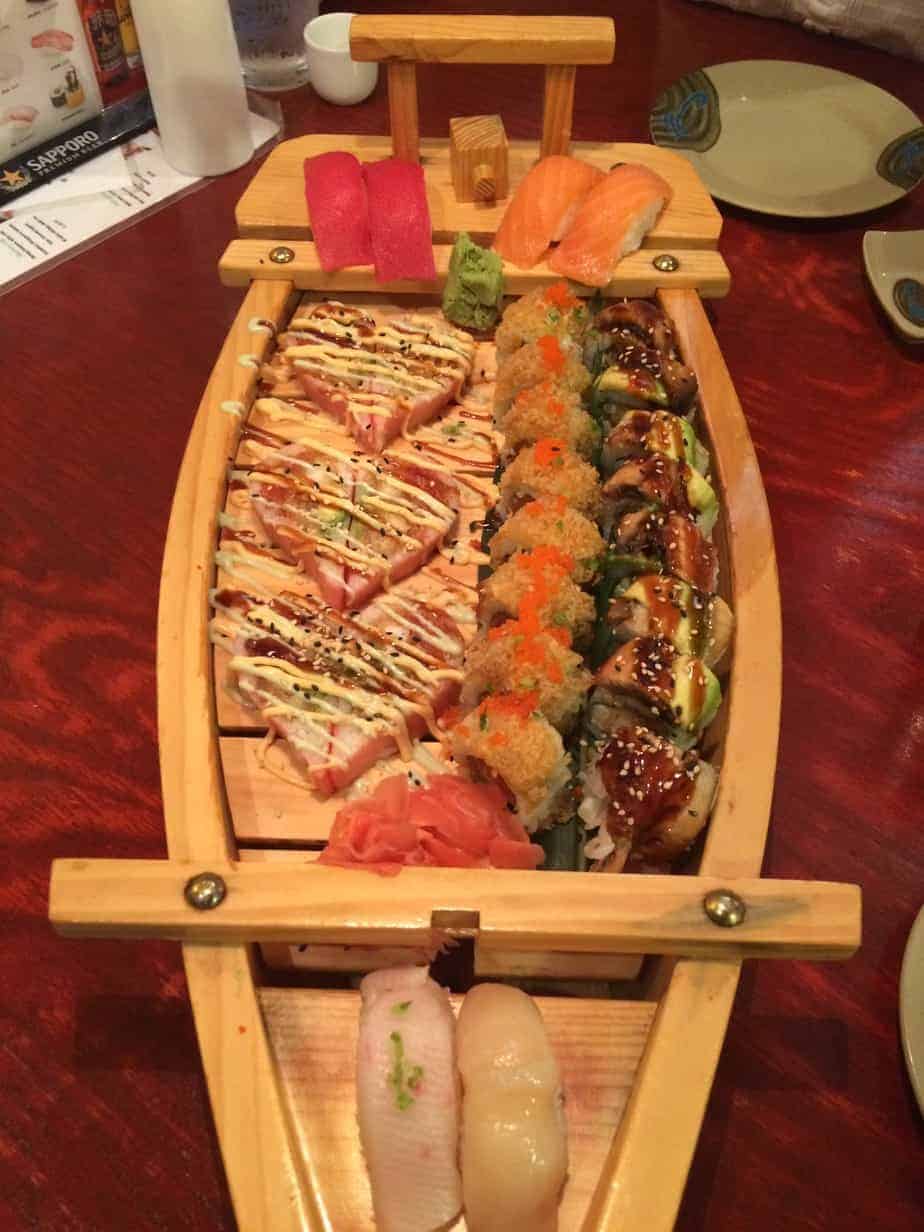 You'll find sushi all over Charlotte, but you probably wouldn't expect to find it at New Zealand Café with name like that. This place is pretty much a hole-in the-wall, but it came highly recommended, so I had to check it out. It did not disappoint. Our goal was to order enough for a boat, and we succeeded. I picked this place for my best bites list because it's an unassuming spot that does sushi just as well as the more popular picks (if not better).
Current Obsession: Owen's Bagels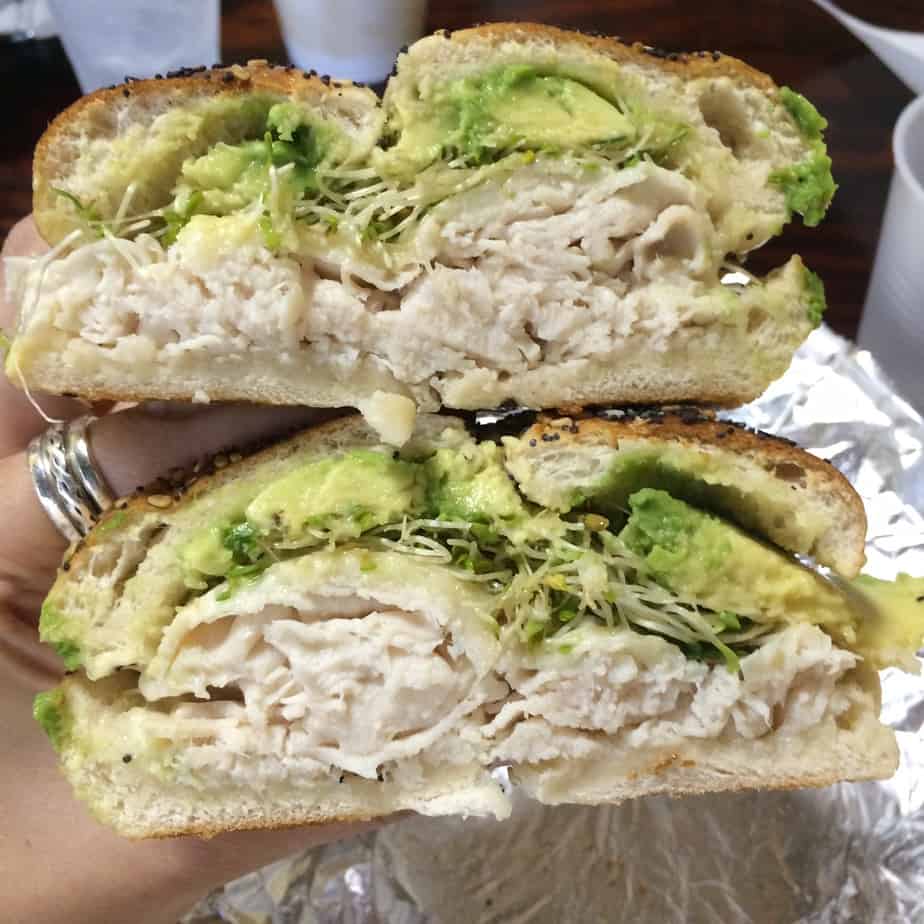 Totally obsessed with Owen's. I'm pretty sure most of Charlotte feels this way, but whatever… I can't deny that I fall in that category. Thank goodness the line is usually 10 people deep because I need that time to decide what to try next. Mandy's Mahem is my current favorite, but I love everything I've tried. Ideally, I'll eventually eat everything on this glorious menu (wish me luck).
Complimentary Bread On Point: Customshop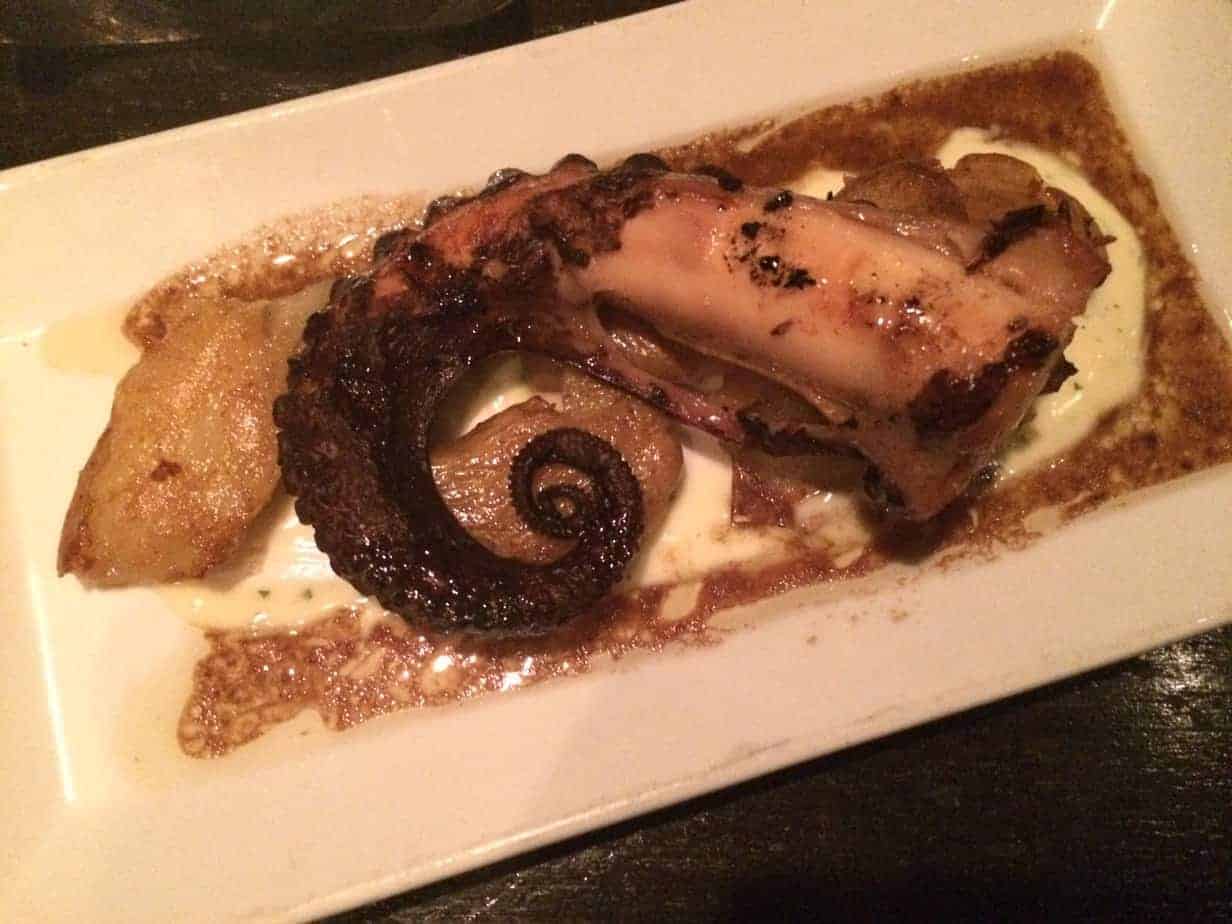 I ate at Customshop for the first (and certainly not last) time last weekend. This beautiful restaurant had been on my must-eat list for quite a while, and now I can't wait to go back. We chose several small plates (duh) and enjoyed each one, especially the spicy tuna meatballs. And the BBQ octopus is a must-try. But I have to say… the complimentary bread was one of the best parts of the entire meal. Be sure it makes its way to your table.
Southern Twist: Leroy Fox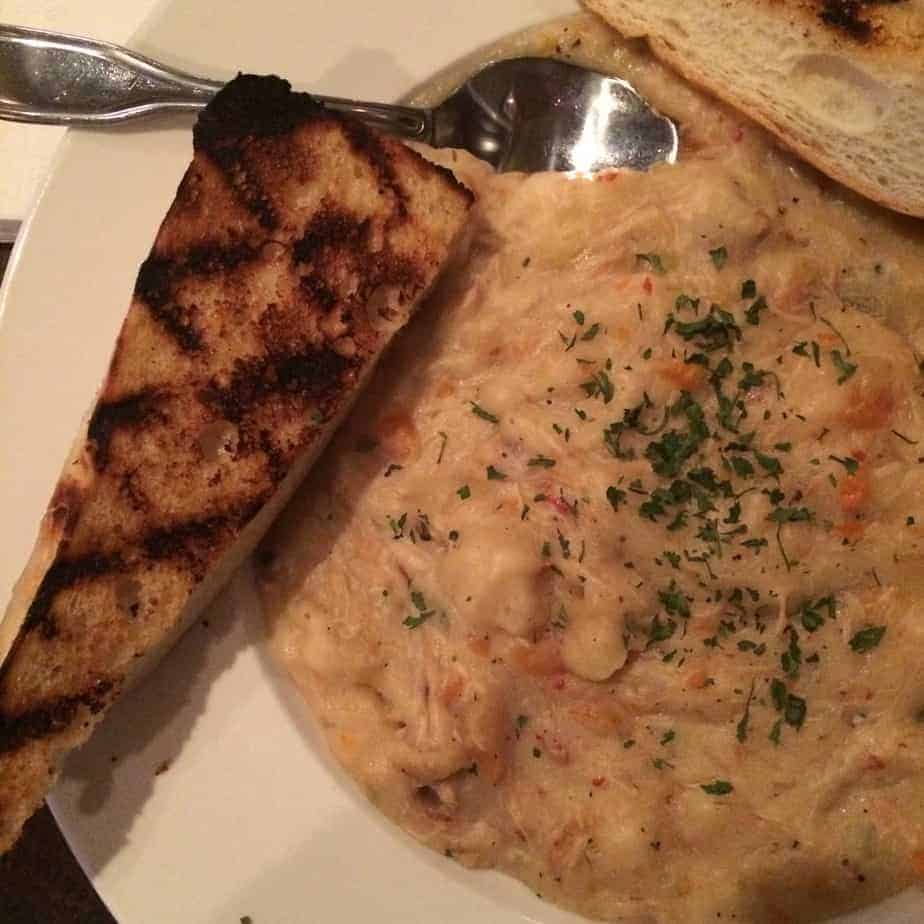 I had to include one southern spot on this best bites list, and Leroy Fox is just the place. I'm in love with their modern take on southern favorites, like fried chicken and chicken and dumplings (I've had both, don't worry). My favorite section of the menu is Leroy's Chicken Sandwiches because they all make my mouth water. I've tried the honey buffalo, and it'll be tough to stray from its perfection. Leroy Fox was the third place I wrote about when I started my bog, and I stand by what I said in that post: I want it all. (Insider tip: start with the pretzel bites. Trust me.)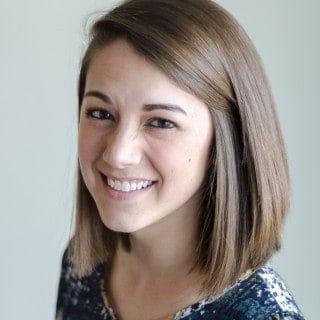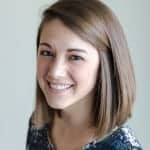 "My name is Allie, and I love to eat. I created my Charlotte food Instagram account in November 2014 and have been trying all kinds of restaurants since then. Occasionally, after a memorable experience (or if I have several great photos), I write about it on my blog. In my spare time (ha!), I work full-time and contribute weekly as a freelance writer for the Charlotte Agenda. Hopefully I inspire you to try somewhere new next time you go out! Check out Allie's
blog
and follow Allie on
Instagram
.