I was going to share this post two weeks ago when I got home from Minneapolis (but clearly that didn't happen). And since I promised some food after our wedding posts last week, I scheduled this while sipping on my coffee and taking in panoramic mountain views over the weekend. From bakeries to brunch (and lits of coffee!), Julia from CLTChomp, takes us on a tour of some of her favorite Queen City spots in today's Charlotte's Best Bites. (If you're interested in sharing your favorite places to eat and drink in Charlotte with your own Charlotte's Best Bites post, shoot me an email…I'd love to have you contribute!)
Hi! I'm Julia, and I'm the founder of CLTChomp. I go to school at Queens, and that allows me to have insight of some of the coolest hangouts in the city. Let's take a journey together, friend! Thanks again Chrissie for letting me be a part of Off the Eaten Path!
Seoul Korean BBQ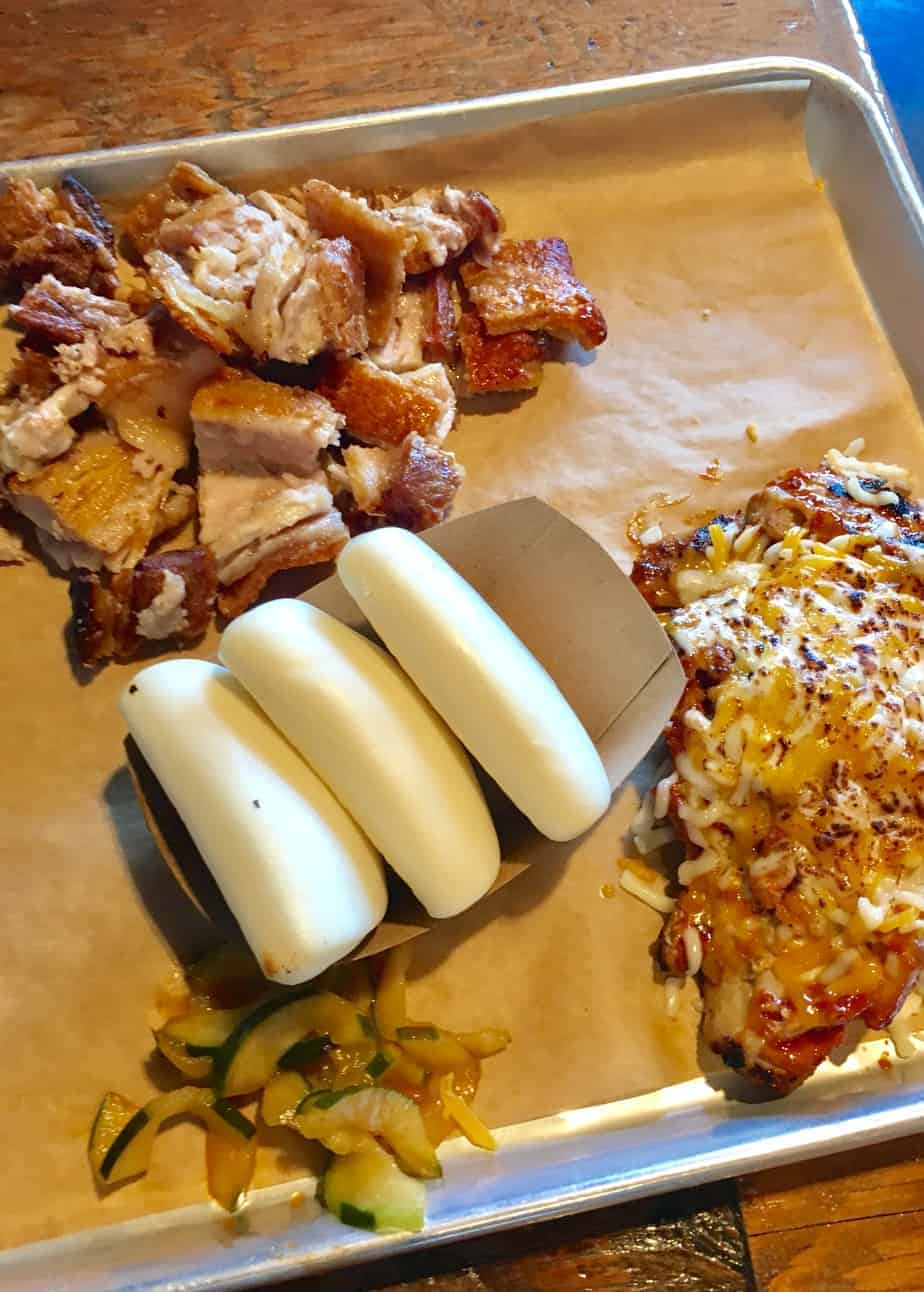 I don't know if you saw me on FOX 46 with Seoul recently (Thanks EatWorkPlayCLT for inviting me on!) but this place was one of the first spots I ever visited when I got to Charlotte. I fell in love with the Southern dishes with a Korean twist, such as the crispy pork belly bao buns, potato swirl, ramen mac and cheese, spicy chicken wings, and so much more. They have karaoke rooms you rent out by the hour, and an incredible back patio overlooking their adult playground. For date nights, I challenge my boyfriend to a cornhole duel or a round of kickball "pool". It's something you have to visit in person to understand the awesomeness of it all. Seoul also built a little dog park so your fur babies can come to dinner with you too! So if you are in need of some amazing meats and snacks, and just overall an experience, visit my friends at Seoul!
littleSpoon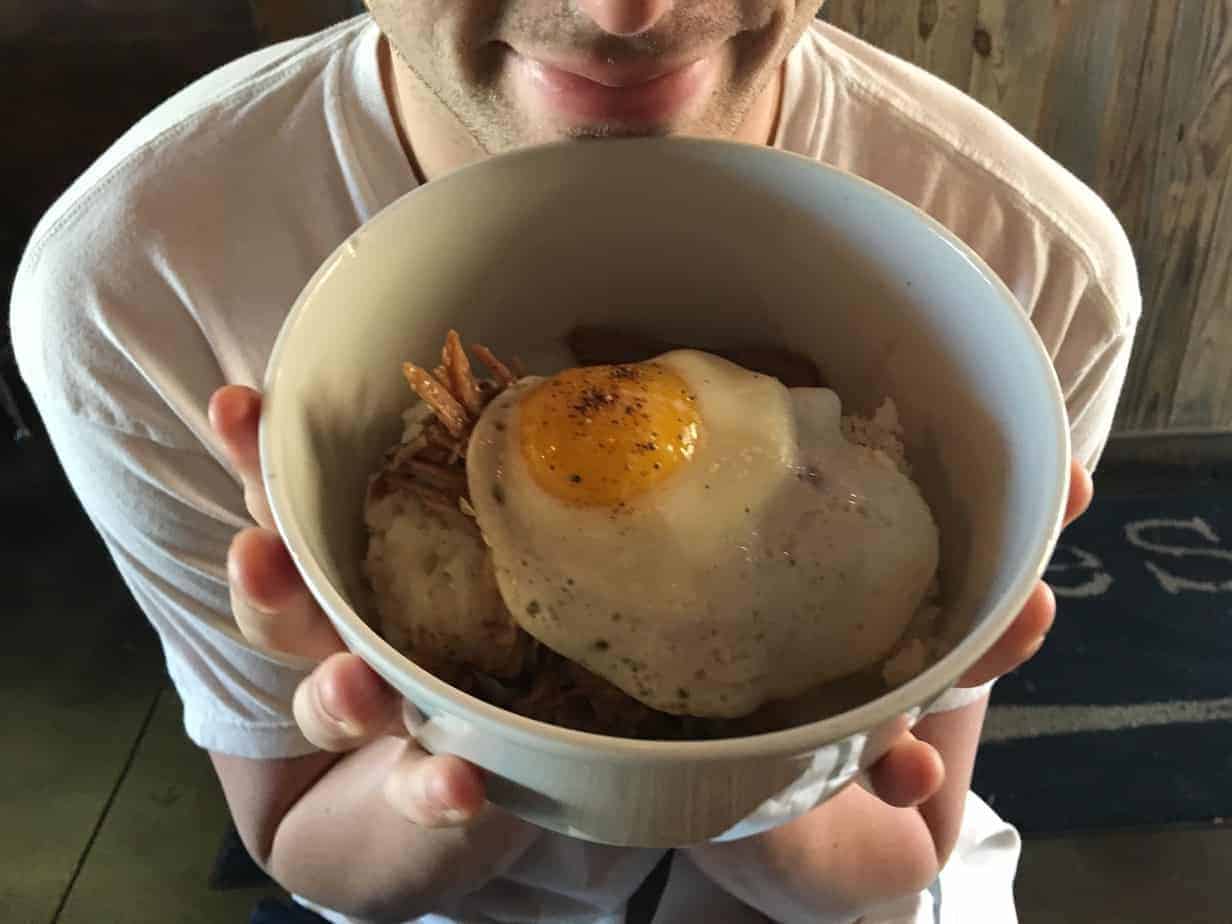 Brunch is the most important meal of the week, because it kicks off everything the right way. littleSpoon is less than five minutes from Queens campus, and everytime my mom comes to visit I take her here. It has a vibe that makes you feel like the coolest kid on the block, because you are eating gourmet donut holes and pulled pork rice bowls while listening to Tupac. Mom likes Drake now because she heard it here while eating chicken biscuits. Hot chocolate is a must here, because they melt chocolate pieces at the bottom of your cup to make it a magical experience. If you want chill vibes while enjoying delicious porchetta (sweet cornbread, gravy, pork belly, easy egg- only available on the weekends) littleSpoon is the place for you!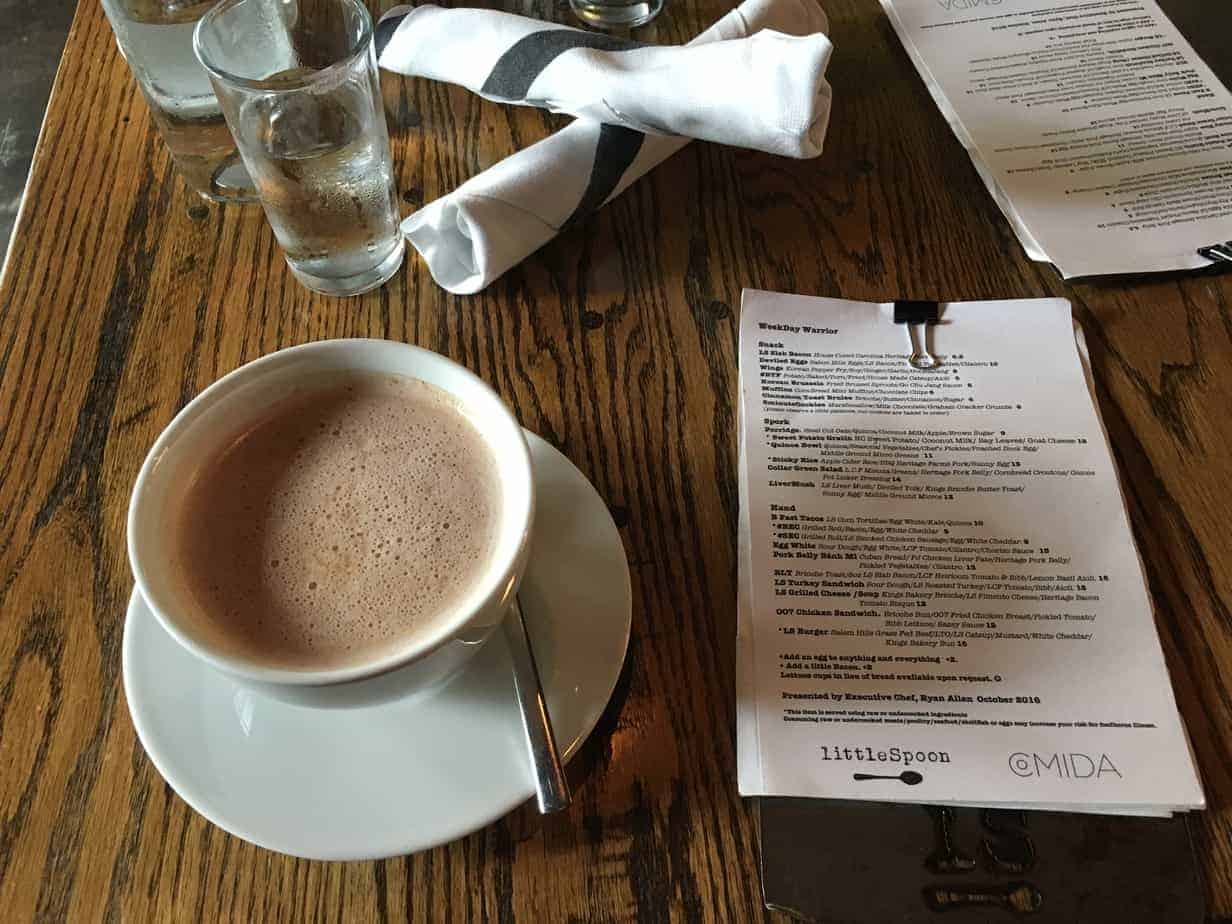 JJ's Red Hots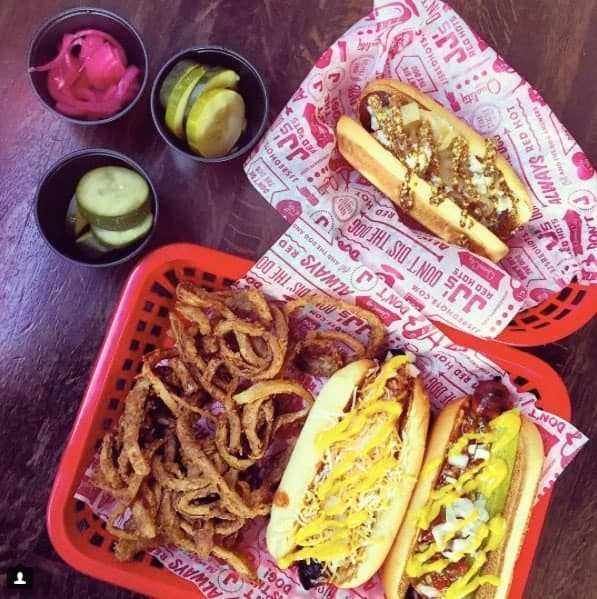 There is nothing like eating a JJ's hot dog on a sunny day on their upstairs patio. It is literally what heaven must feel like. I was recently invited in to create my own hot dog to put on the menu for a few weeks to celebrate their upcoming anniversary. For a local legend to do this, it was such an honor. MomChomp came with me and tried "The Chomper" which was a jumbo beef hot dog on a pretzel bun, bleu pimento cheese, pepper jelly aioli, and little fried onion rings on top. My creation was a hit. Friends, anything at JJ's is a win. They love their community and have some of the best hot dogs and onion rings you can imagine. Again, go when the weather is impeccable to sit on the patio!
Suárez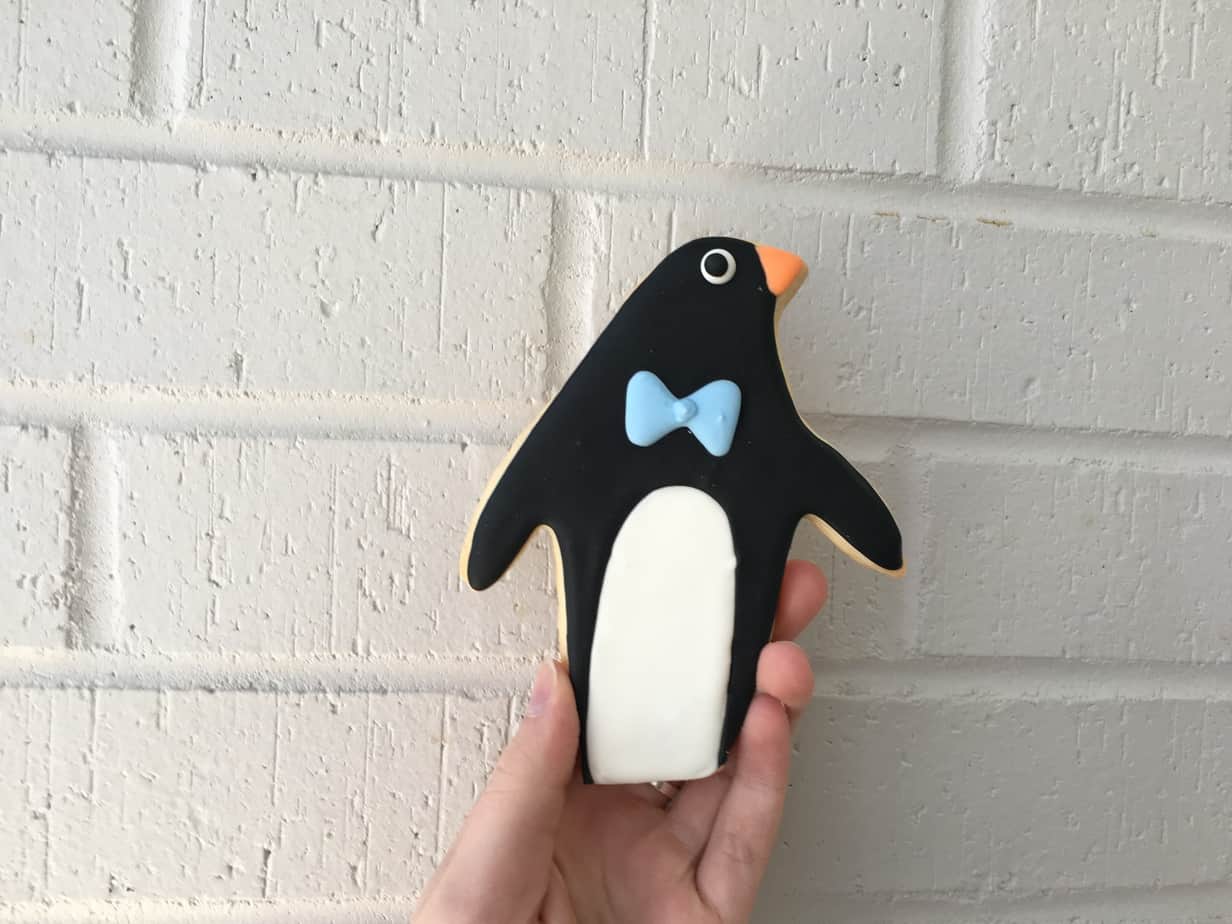 The Suárez team has been day 1 supporters of my blog, and for that I am forever grateful. For my birthday, they gave me one of their world famous Texas donut cakes with purple icing and sprinkles, because I am a unicorn. Speaking of unicorns, check out their adorable unicorn, dinosaur, and penguin sugar cookies. Anything you can think of, they can put on a cookie that tastes of butter and angel tears. They even put Drake's face on some at one point! Suárez family makes cakes, cookies, and sweet treats that are beautiful works of art that are equally as mind-blowingly delicious. Find their aesthetically pleasing bakery at the Park Road Shopping Center. Sending my love and good vibes to them as always!
Pure Intentions Coffee, Coffee, and some more Coffee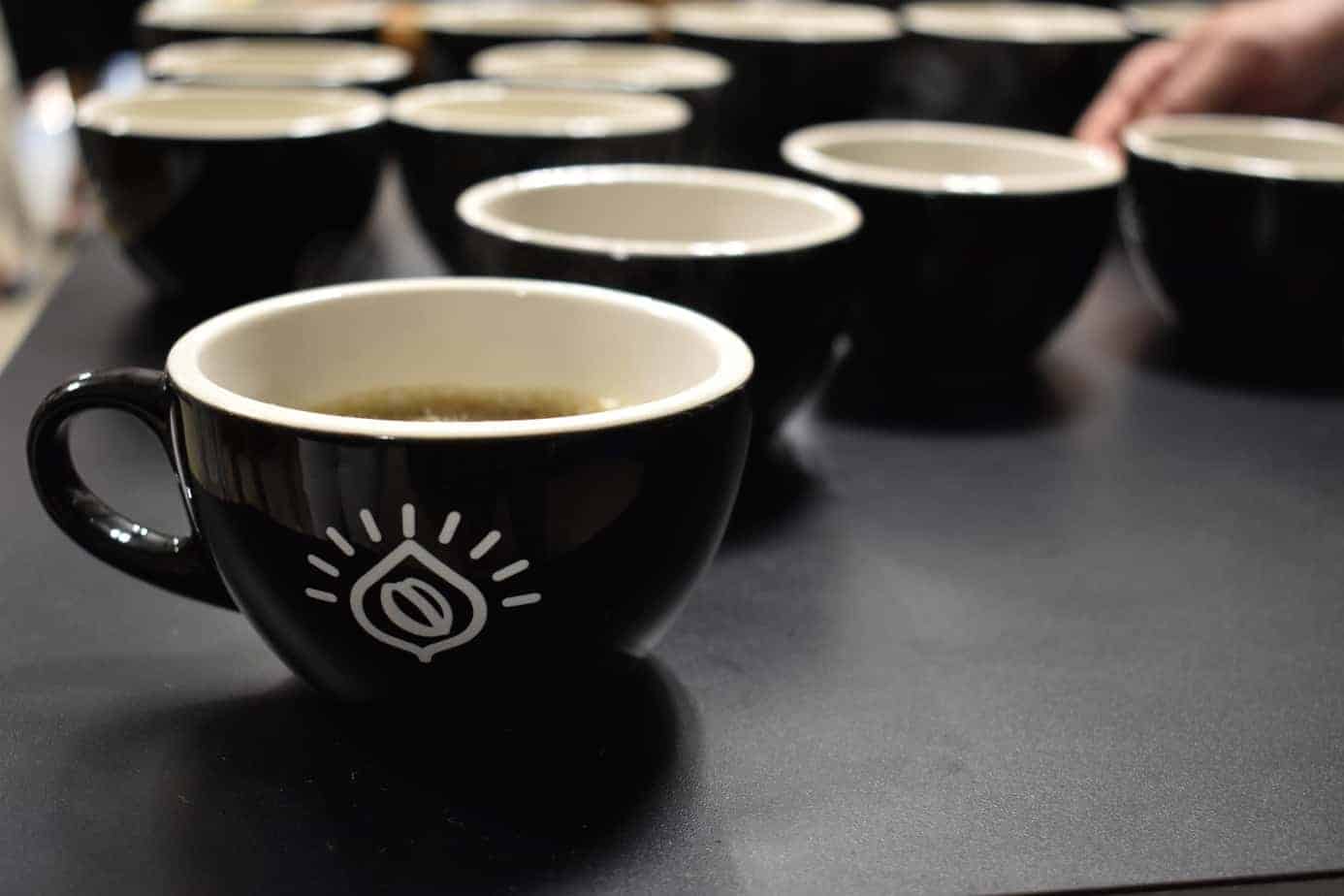 You must be thinking, Julia, why on Earth would you put a coffee roasting company down as one of your favorite places to go? I am glad you asked reader! The Pure Intentions facility is breathtaking, covered in art and murals by artist ALX DLRG. Check out the artist and unicorn when you go. They are working on creating a café space to put in the facility, and they are partnered with one of my all time loves, Amelie's French Café and Bakery. Amelie's incorporates the coffee into their famous French sodas, which I love. Other favorites in town such as Cuplux and South End Grind (owned by Queens Alumni Freddie) use Pure Intentions in their own respective shops. So it's really cool to see small businesses supporting other local, small businesses. Especially when coffee is life water and keeps me sane.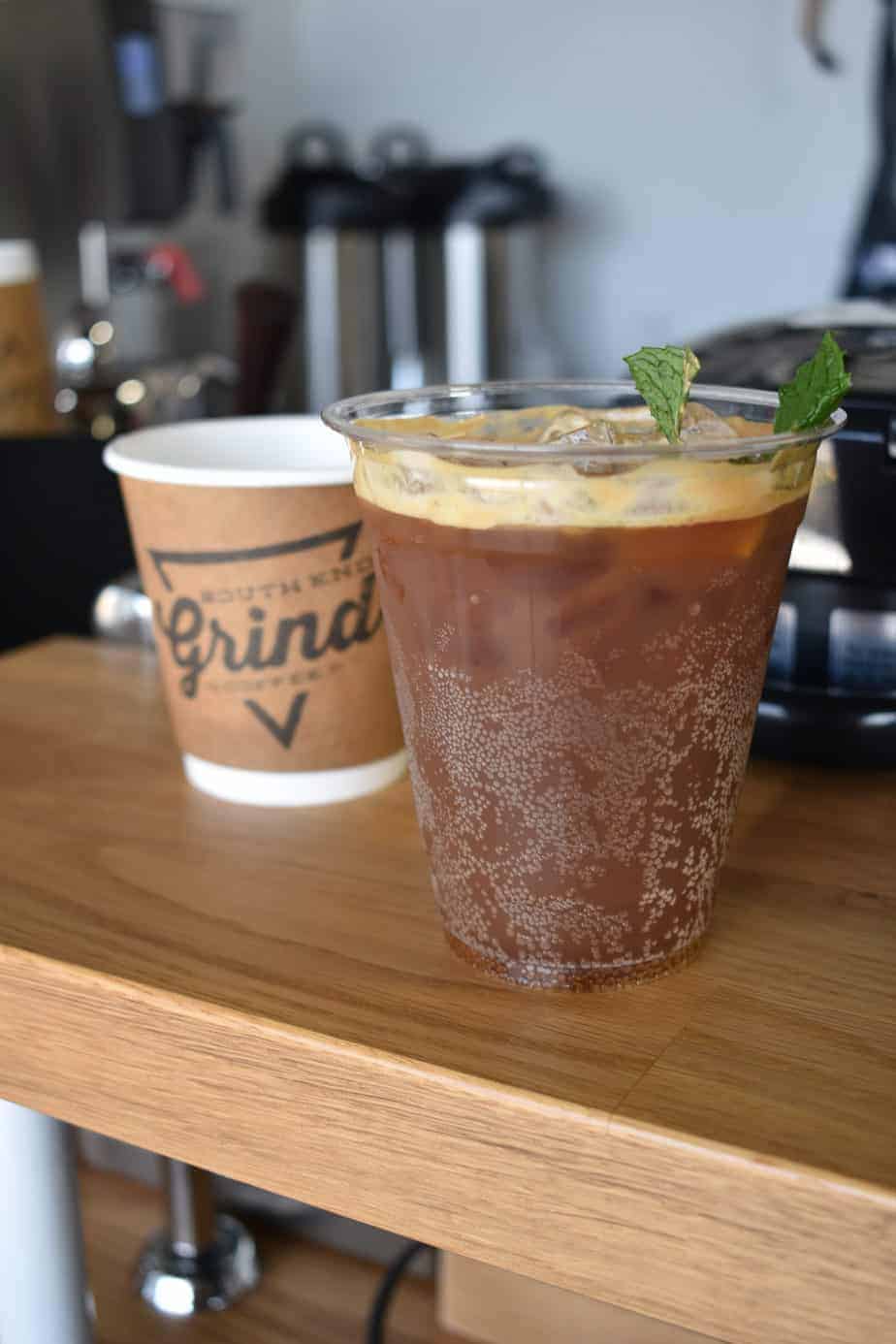 Sunflour Baking Company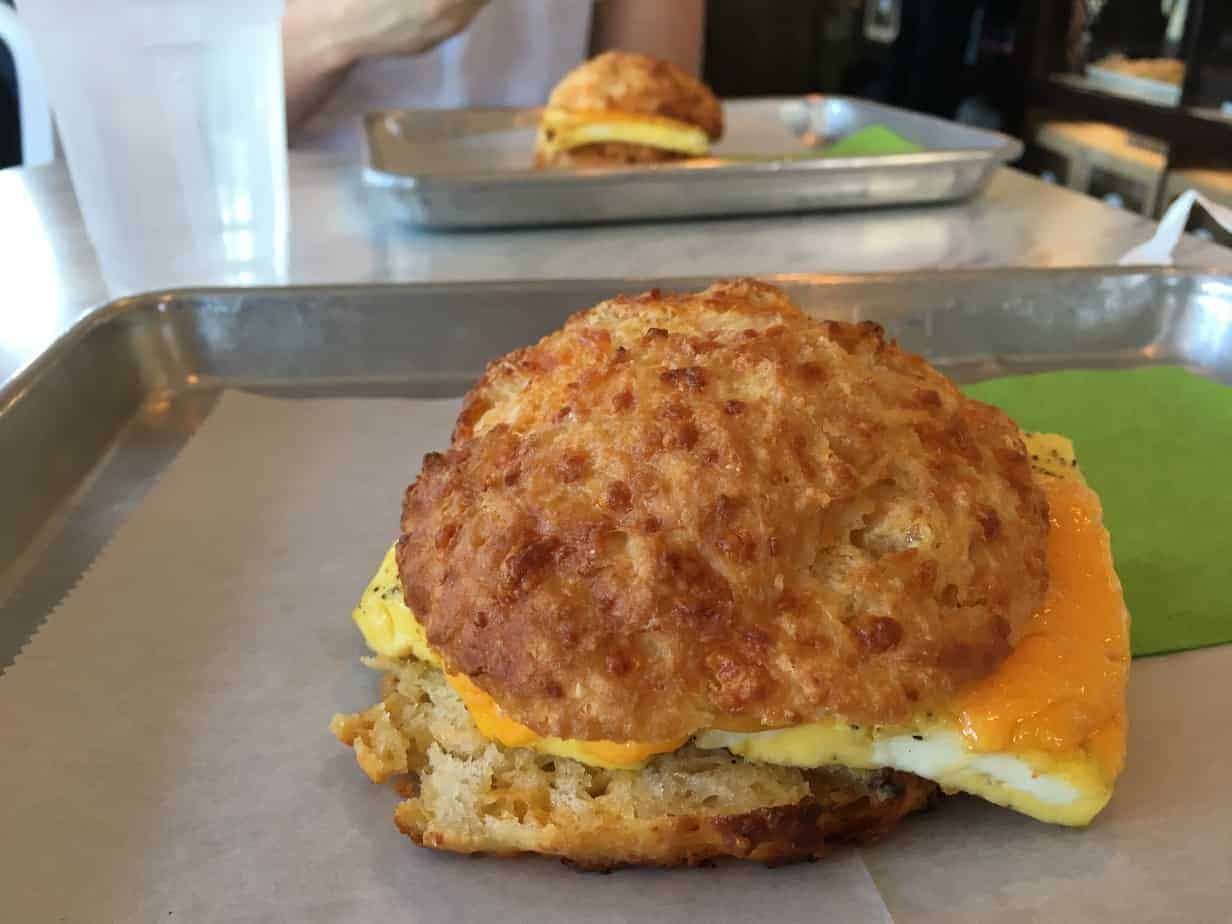 Insider tip: their East Boulevard location is a Queens hangout mecca. With good reasoning too- their cheddar biscuits are marvelous little clouds of wonder. Their cinnamon buns are little icing mountains. The extensive drink menu keeps us going in between meetings, studies, and life itself. Keep an eye out for the house syrups, because for a few cents more it makes cold brew coffee that much better. My favorite is the triple chocolate infused into a cold brew, or going for a dirty chai (expresso and chai tea) when I stop by. You will know Sunflour when you see it, because my favorite location is a bright yellow house with big trees and an outdoor patio. The inside is very bright, lots of windows for natural light, and they play some awesome music. I crank out a lot of work whenever I visit.
Cowfish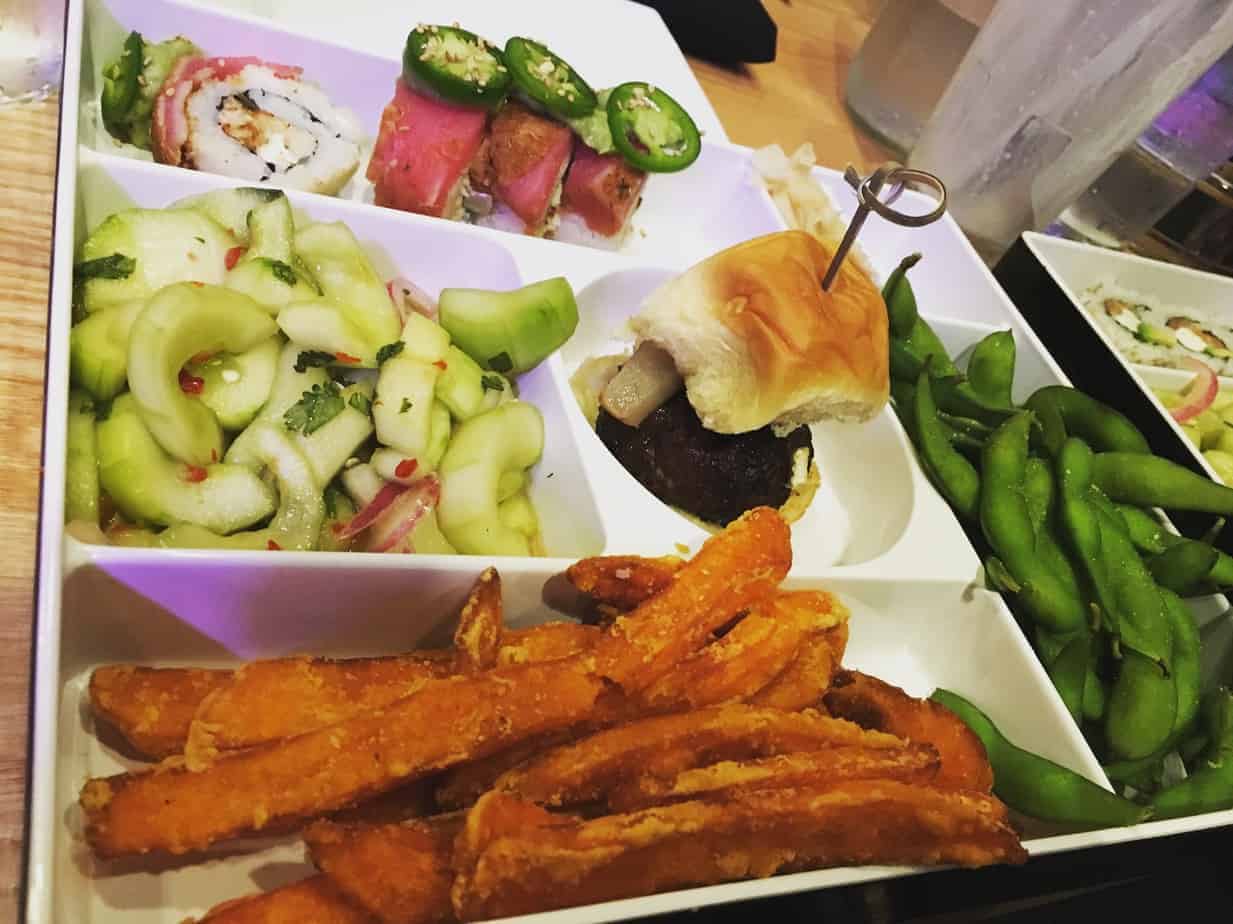 This was my first love when it came to restaurants. Cowfish has locations in my hometown of Raleigh, as well as Charlotte. You can't go wrong here, because the name speaks for itself. If you want anything from sushi to a burger, or even something in between with burgushi, they got you. Raleigh location has a fish tank out of the show Tanked, and the red interior and décor is poppin'. Get the bento box when you're there so you can try the burger and the sushi! My pics of Charlotte would not be complete without The Cowfish!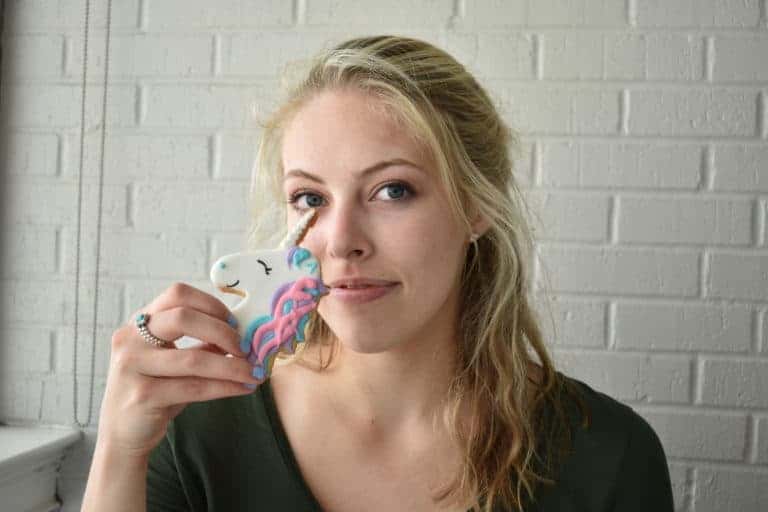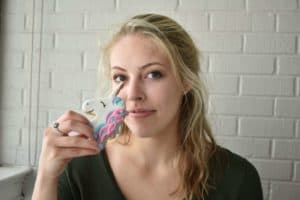 Julia is a college student at Queens University of Charlotte. She started my blog about seven months ago when she walked away from college athletics. Besides supporting unique, local businesses and eating snacks, Julia love dogs, yoga, and photography. Check out Julia's Instagram and website.