Today I'm so excited to have Shannon guest posting about some of her favorite places to eat and drink in the Queen City. I met Shannon through Instagram (totally normal, right?) and was drawn to her feed for her light, dreamy, droolworthy photos. Also, is it totally normal that I start singing Billy Joel everytime I see her handle and blog name? She's got a great list for us for this month's Charlotte's Best Bites!
Hey, everyone! My name is Shannon and I am a Charlotte transplant since 2010. What I love about living here is how diverse and adapting the area is! The Queen City really knows how to give the community what it wants, and is constantly bringing new restaurants and social opportunities to us! I have only been living here for 7 years and am already witnessing incredible growth. When I am not working my 9-5 at an animal hospital, I am busy exploring Charlotte's food and lifestyle scene to share with others in the city that enjoy the same! I am so excited for this special opportunity Chrissie has given me to showcase some of my favorite bites around Charlotte with you all!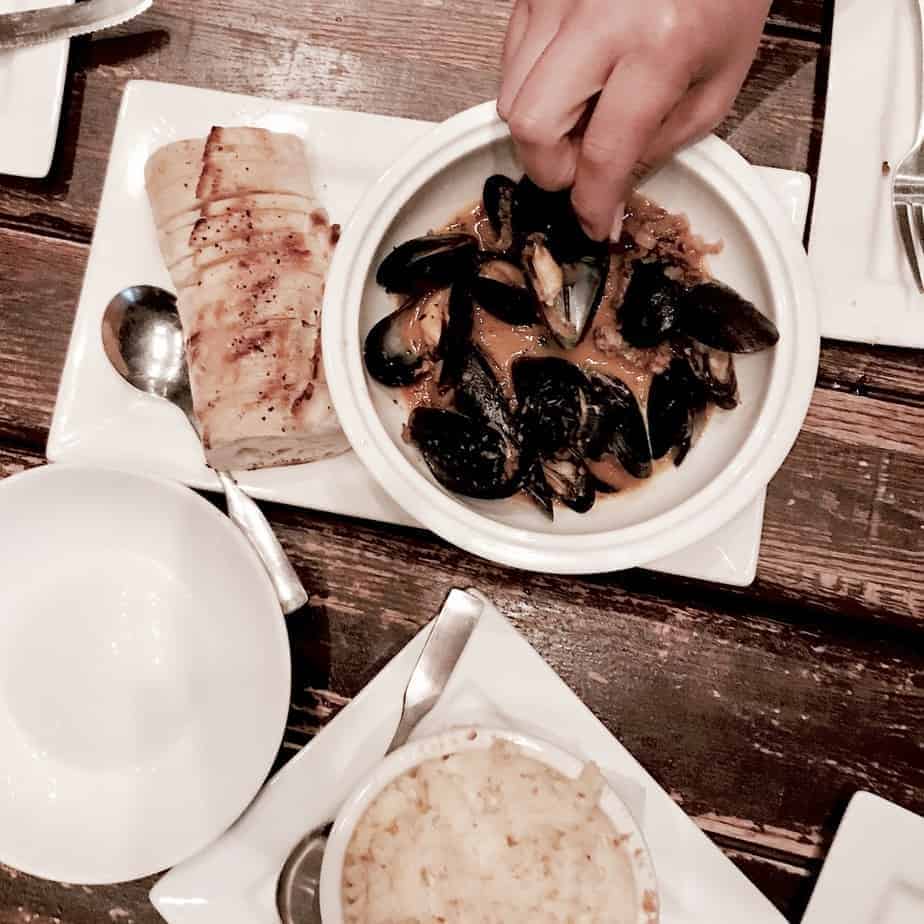 The "Dando" takes you back to a simpler time to focus on the important things, like food, family, and friends. It is the perfect spot to share plates and enjoy one another's company. In my experience, every dish has been executed perfectly, and the service is definitely second to none. I can personally recommend the cured meat and cheese board, deviled eggs, grilled chicken wings, pei mussels, market mac n' cheese, meatballs marinara, sausage stuffed poblano pepper, fried green caprese, fried pickles, and cured pepperoni flatbread. The bartenders also know how to make some really great cocktails. The coolest thing about this place is that you can get "Everything at the Market" which is the ENTIRE menu for $295! (Dine-in only) This gives you the perfect opportunity to get a group together and have it all, a wonderful tapas party! 118 W 5th Street, Charlotte, NC 28202 (Uptown)

You might notice that many of my favorite places are tapas style. I am a firm believer that happiness is sharing good food with good friends. Babalu has an excellent and delicious menu, so I do not want to leave that information out, but here they made my list for their great aesthetic.  It is always nice to visit an establishment that put careful thought into the whole ambience for the customer. Sure, you can take a shot of that delicious taco up close, but you can tell a much better story of your experience if everything around you is designed to let the food shine in the photographs! Babalu has a clean, minimalistic, and modern aesthetic with light wood grain tabletops, concrete floors and counters, and a fun color palette. 1511 East Blvd, Charlotte, NC 28203 (Dilworth)

With plenty of good sushi options in Charlotte, you will probably hear different answers on who is the best depending on whom you talk to, and none of them are wrong. Pisces is MY personal favorite because they have beautiful authentic sushi, as well as a great list of specialty rolls that are uniquely designed and perfect for people who enjoy it, but may not be crazy about eating raw fish. Some of my favorite rolls are the "Kissy" (mango, crab, cream cheese, rolled in soy paper and rewrapped with basil and rice paper) "Screaming O" (spicy tuna, shrimp tempura, topped with seared tuna, jalapeno and spicy screaming O sauce) and "XOXO" (tempura crab topped with baked scallop and honey mayo eel sauce) Not to mention I cannot go without ordering their crab dumpling appetizer and fried Oreos with green tea ice cream for dessert! Just typing this up is making me want to make a run there! 1100 Metropolitan Ave, Charlotte,NC 28204 (Midtown)
If you are a fan of warm and inviting pubs, The Workman's Friend will take you out of the hustle and bustle of the city and transport you into a friendly and dimly lit gathering place. You can start your meal off with things like fried okra, beet and goat cheese towers, white wine and garlic mussels, salt chips with malt vinegar aioli, and sausage rolls. Then, on to the delicious Irish fare like fish & chips, pork & beans made with house ground sausage, and shepherd's pie. If you have not had brunch on the back patio with an Irish coffee, you will definitely need to add that to your Charlotte foodie bucket list. There is just one rule that has to be followed if you visit with me…you cannot leave without taking a pickle back shot. 1531 Central Avenue, Charlotte, NC 28205 (Plaza Midwood)
I have to be honest with you; I was never really a Scotch or Bourbon drinker until recently. I just could not figure out how to like it, until it was explained to me how I needed to let it coat and linger on my taste buds first before swallowing, instead of trying to take big sips and down it as quickly as other spirits.  With that being said, I have been venturing out of my comfort zone of wine and trying drinks like Old Fashions and actually learning to enjoy them! The Broken Spoke is a private club owned by Great Wagon Road Distillery, the oldest in Mecklenburg County, and the first in all of North Carolina to have it's own bar. It is the perfect rustic-chic atmosphere to enjoy libations like "The Broken Spoke" (GWR Rua Single Malt, Amaro Montenegro, Benedictine, Orange Zest) and an Infusion on draft like the "Barrel-Aged White Manhattan (Barrel-Aged GWR Drumlish Poitin Whiskey, Vermouth, Bitters) over conversation with friends in comfortable leather lounge chairs. 227 Southside Dr. A1, Charlotte, NC 28217 (Lower South End)
A PIECE OF HISTORY: Haberdish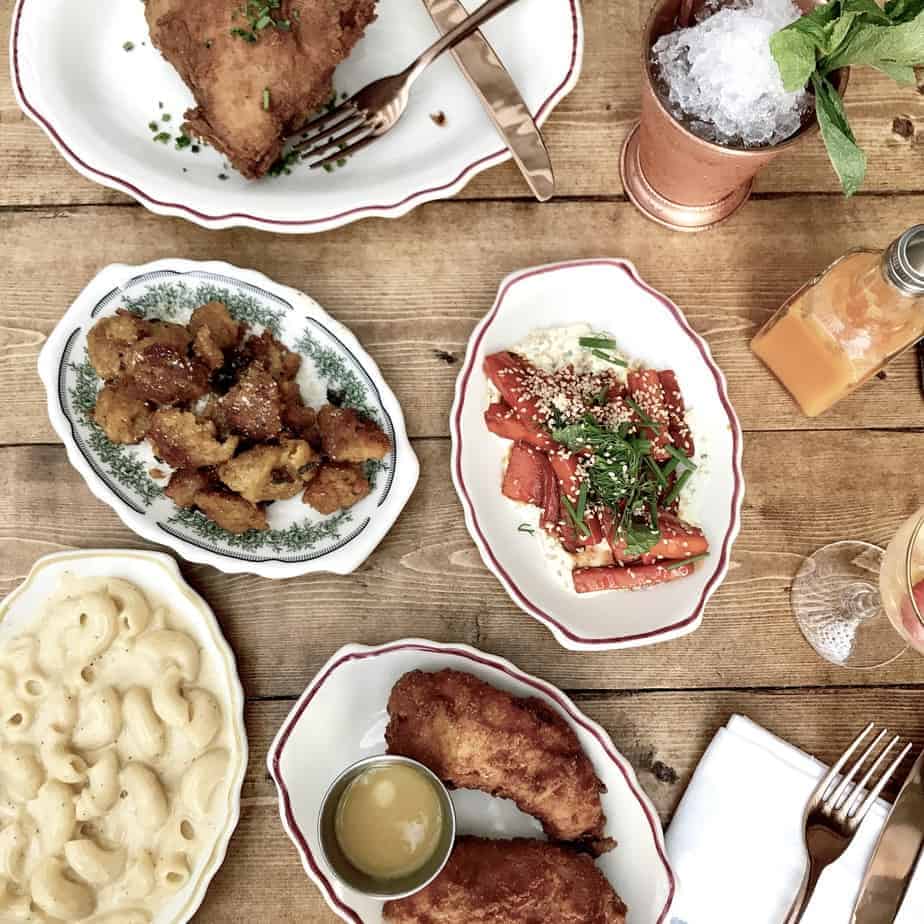 This beautifully designed Southern-style eatery honors Charlotte's past with a name inspired by our city's textile history. Haberdashery (goods, such as men's clothing and accessories sold by a haberdasher) influenced the name, Haberdish. I really love seeing businesses that take pride in their community and showcase by way of local paraphernalia or an entire restaurant concept such as this one. Some of my favorite dishes to I recommend trying here are the house pickles, sweet potato dumplings, mac and cheese, and fried chicken. You will not leave here hungry. Haberdish is also known for their amazing handcrafted cocktails and punches, so do not miss out on those if you enjoy a drink with dinner! 3106 N Davidson St, Charlotte, NC 28205 (NoDa)
Charlotte has no shortage of amazing ice cream shops, and one of my favorites is Elizabeth Creamery. I live right down the street from this family owned and operated shop, and often walk here for a sweet treat on a hot day. All of the ice cream AND waffle cones are made fresh on location, there is a huge variety of flavors, and you can taste the passion. In my opinion, if you like Mint Chocolate Chip, theirs is the best! The Green Tea is a popular flavor as well. This little mom & pop shop is a must visit if you live here! 1535 Elizabeth Ave, Charlotte, NC 28204 (Elizabeth)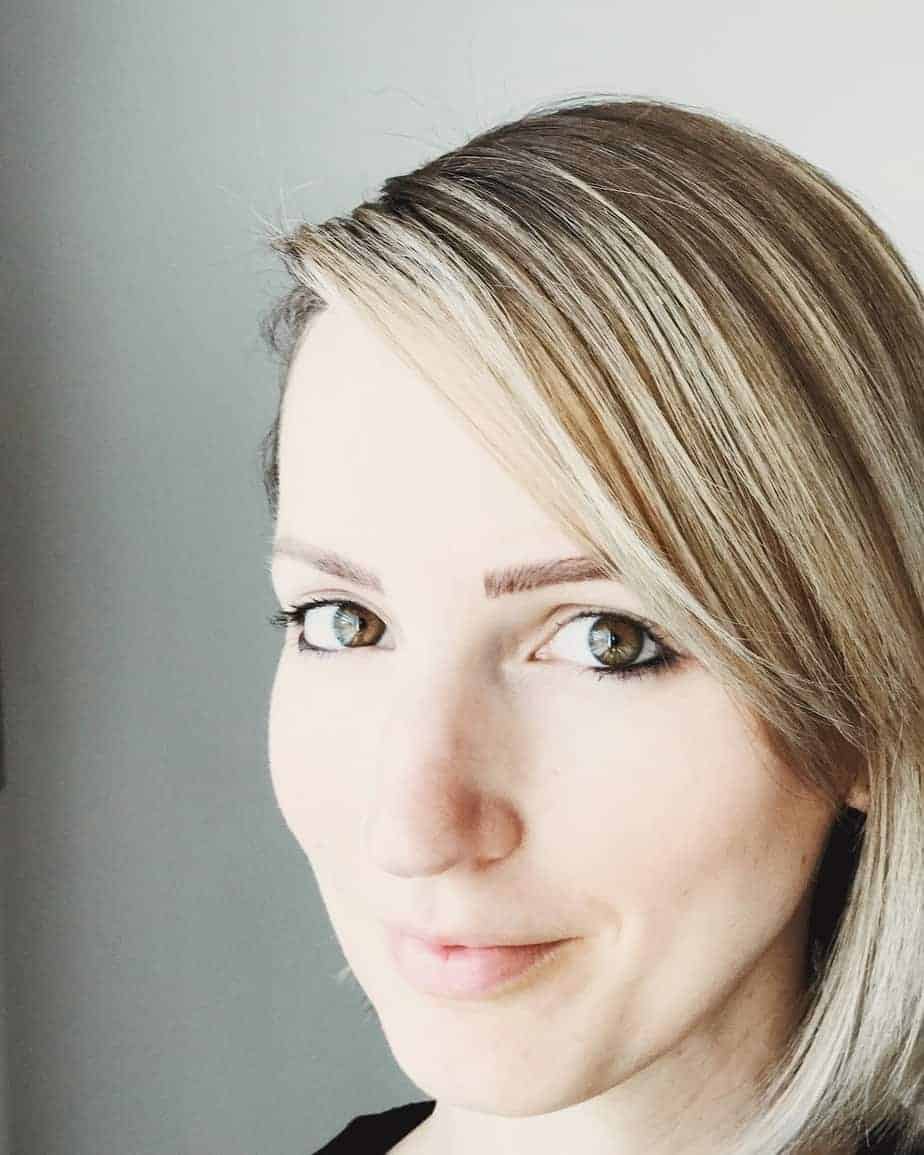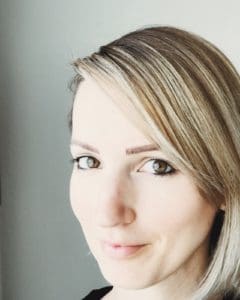 Shannon may be a Charlotte transplant, but she definitely considers the Queen City home. This feeling did not happen until moving to the Elizabeth neighborhood with her wife in 2015 and really being able to explore together. This is when she realized she wanted to share her newfound connection with the city she lived in with others who love it just as much, and have a platform to bring awareness to local businesses and causes. That is how UptownGirlCLT was formed last year, which has taken Shannon out of her shell and created lasting friendships she is forever grateful for.  You can see what she is up to by following her on Instagram, Twitter, and Facebook. For more in depth posts and reviews, you can visit her blog.