Le Meridien Charlotte knows how to throw a good party.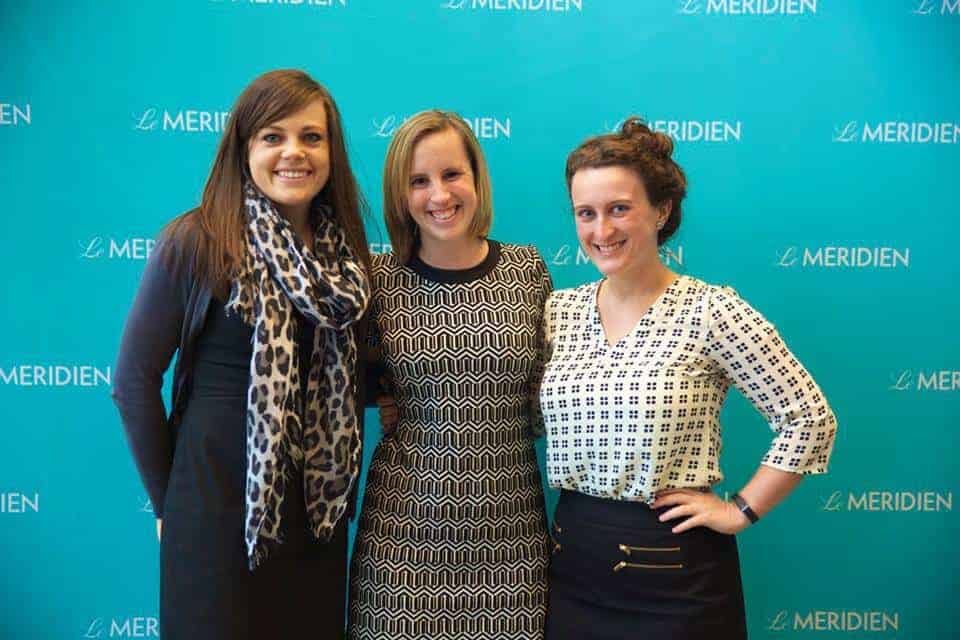 (photo courtesy of Le Meridien Charlotte. I don't even like the way I look in this photo but wanted to share it because it shows how good of a grand opening party Le Meridien throws).
After the collected our coats, we (my friend Emily is on the right and Mary of Fervent Foodie is on the left) started with a professional photo at the entrance. In a matter of moments there were trays of wine and craft cocktails at my fingertips (I started with a glass of red, per usual).
But it didn't stop with the trays (and trays and trays) of drinks. We're talking an extensive spread of cheese, charcuterie, olives, bread, dips, two pasta stations, a crudo station, passed hors devours, a bourbon room (yes, a whole room dedicated to bourbon) a latte artist, elegant gowns, and living art.
Join me on this elegant journey celebrating Le Merdien Charlotte's grand opening. Don't worry, we will talk about the food in a moment.
…