Pork carnitas are flavorful, versatile, and super easy. Put a few ingredients in your crockpot and come back six to eight hours later for tender meat that you can use in anything from tacos, to enchiladas, to nachos, to burrito bowls and more! I'm a member of the North Carolina Pork Council Blogging Network and was compensated for the cost of the ingredients used in this post.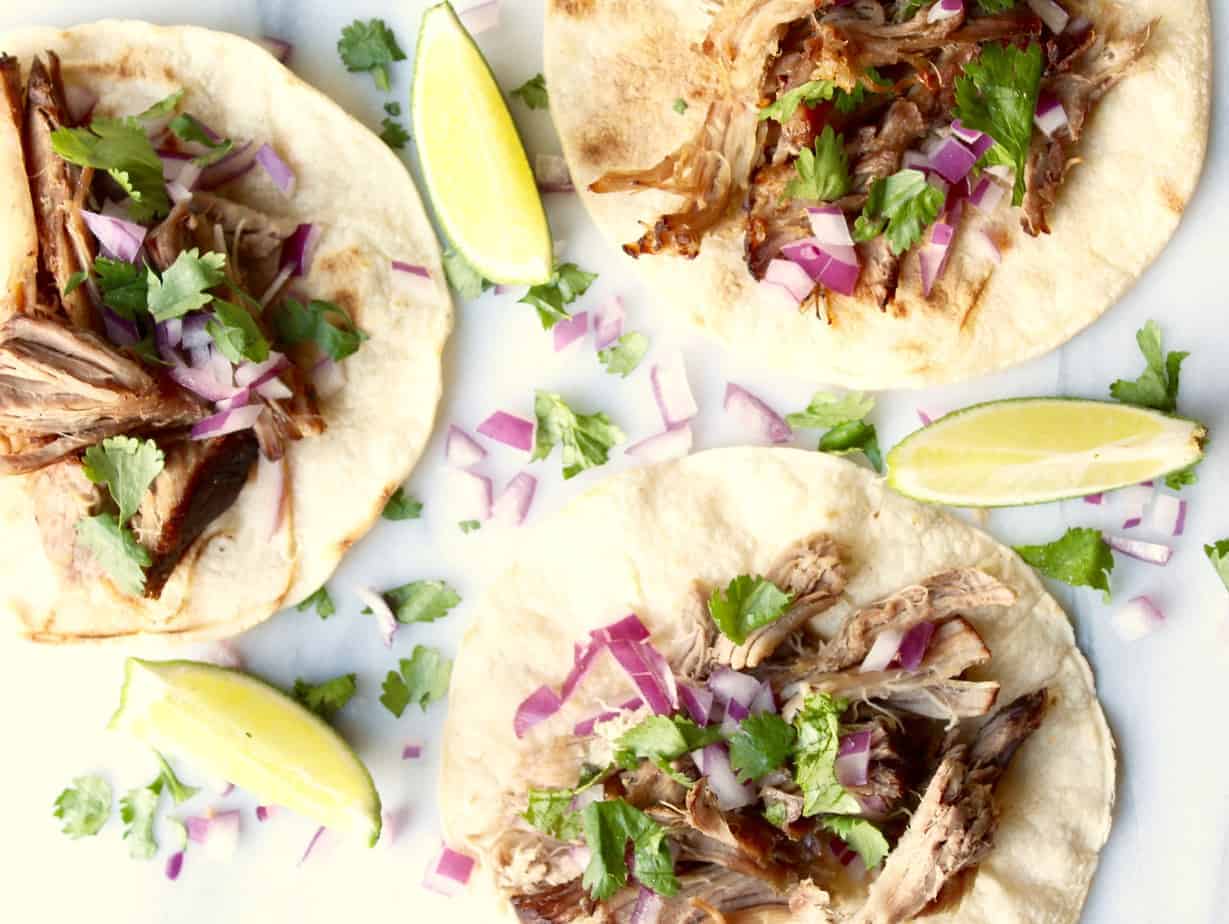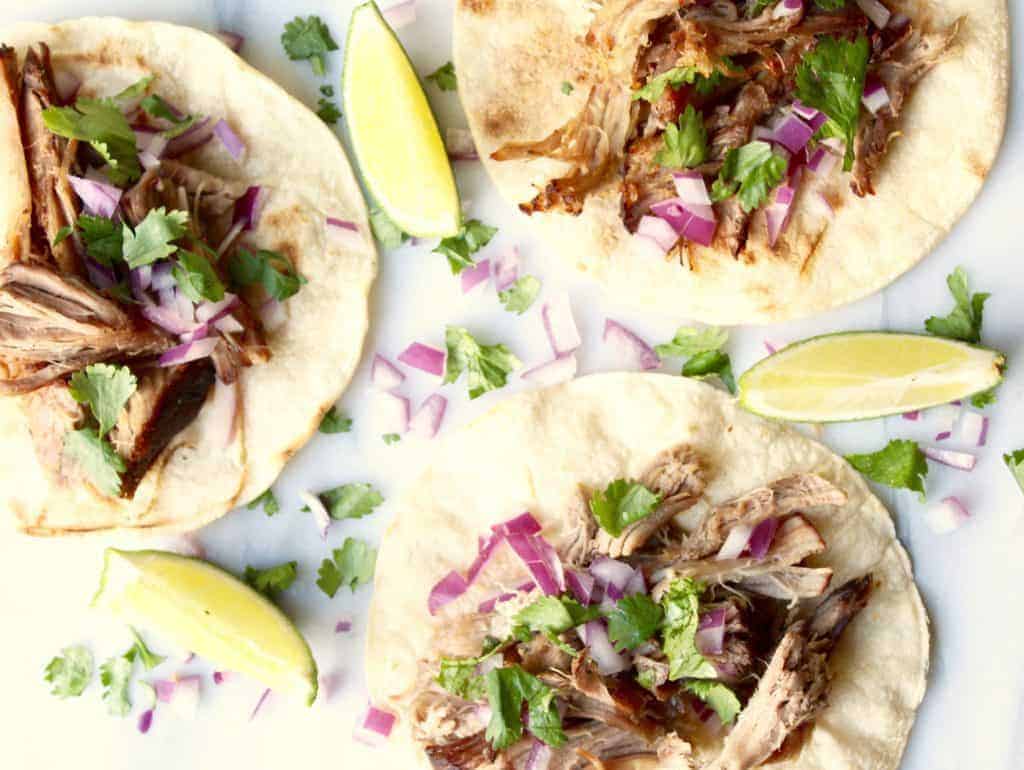 I love when dinner essentially cooks itself. Which is why I'm in love with my crock pot.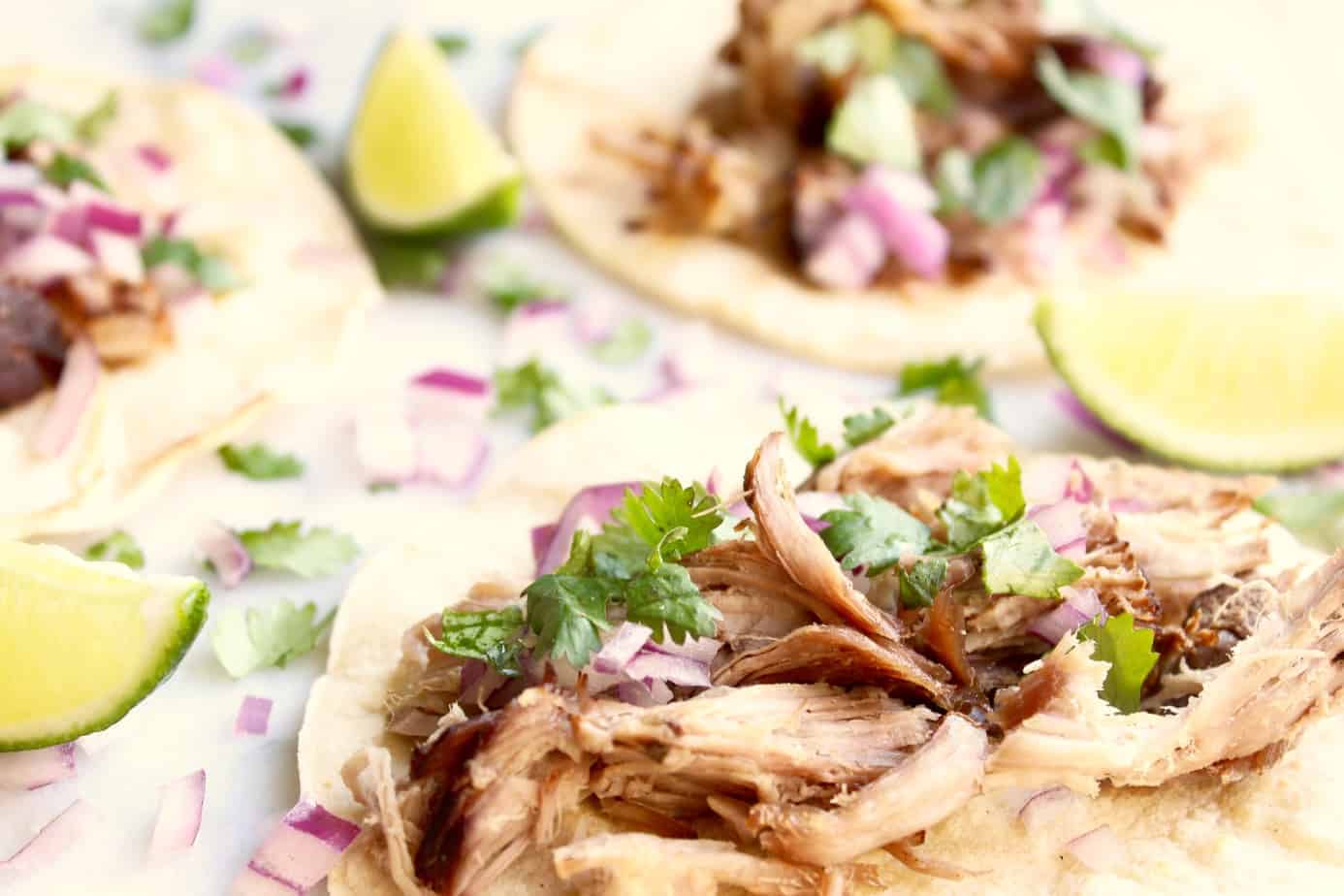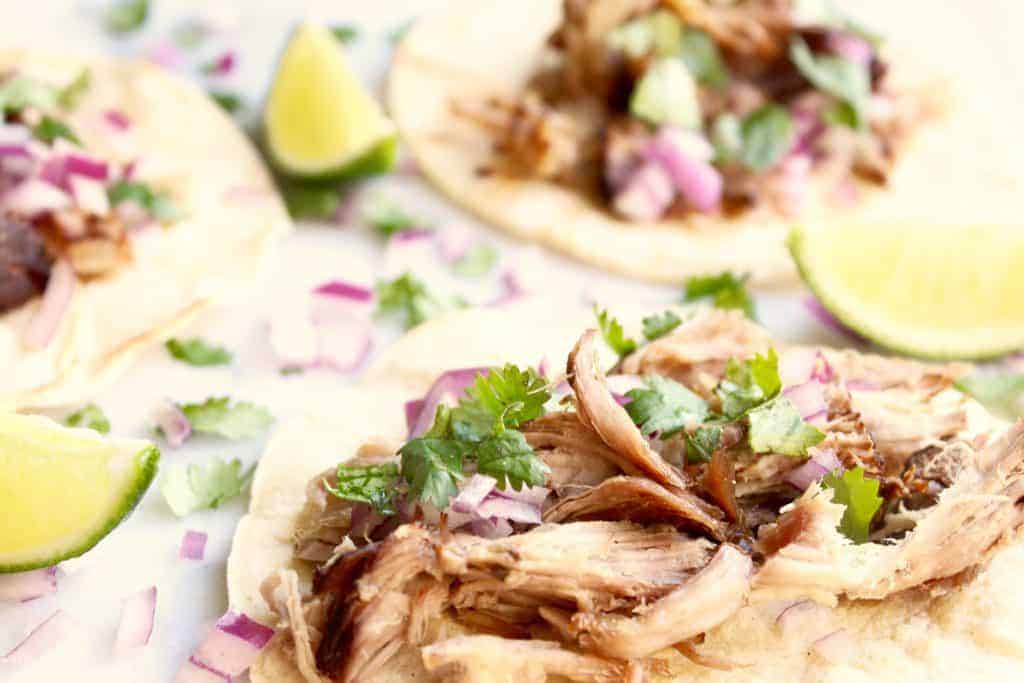 I scored my trusty red friend at Target ages ago for a steal (something like $10 or $15). And it's a miracle worker. My crock pot is a necessary and well used appliance in my kitchen; I bust it out at least once a week to whip something out. And we're talking more than just for soups, stews, and your typical "slow cooker" meal (though it's really great for all of those things). I've used it for meatballs, spaghetti sauce, pulled pork and even dessert every so often.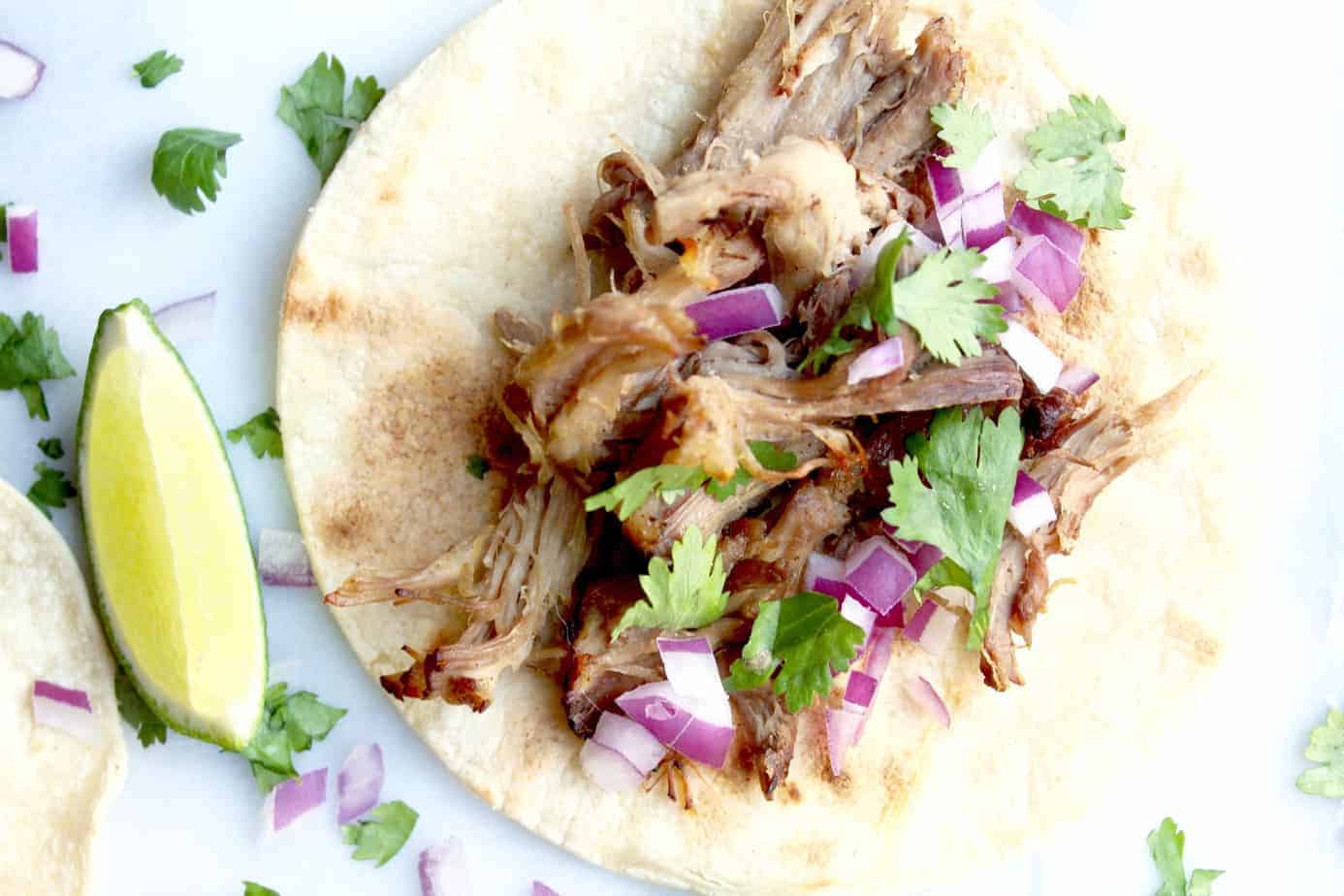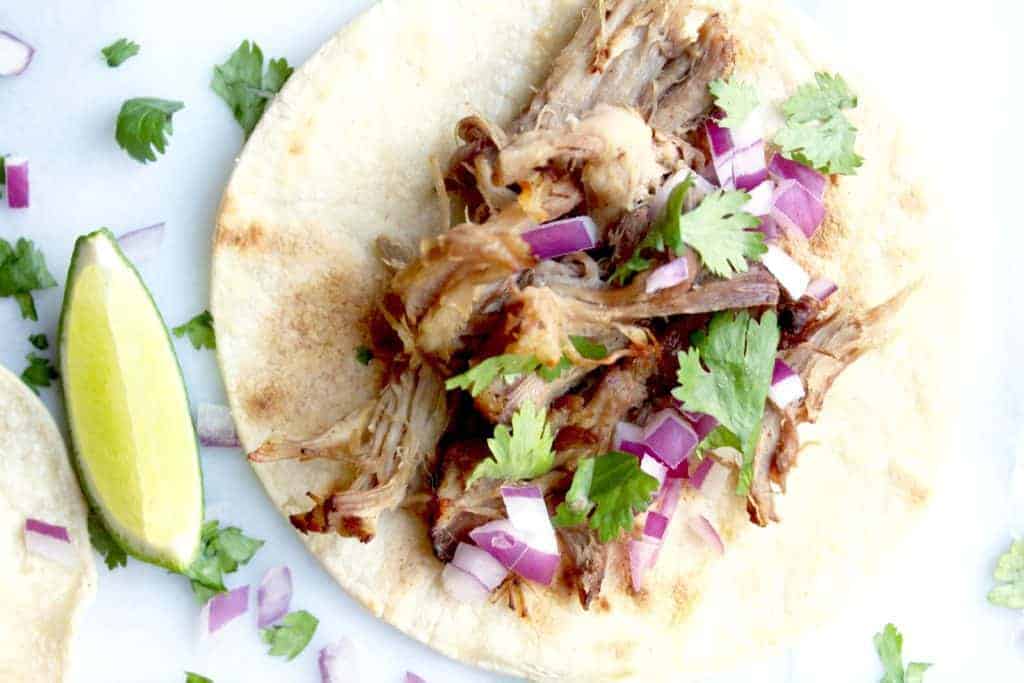 If you haven't recognized the versatility and simplicity of your crock pot, I feel sorry for you. It's the perfect tool for a busy day at the office. It simmers away on a Sunday while you run errands and do things around the house. And when you're ready to sit down and eat, a hearty, flavorful meal is just ready. The raw ingredients you threw in there 8 hours ago create a harmony to please your palate. It's fantastic.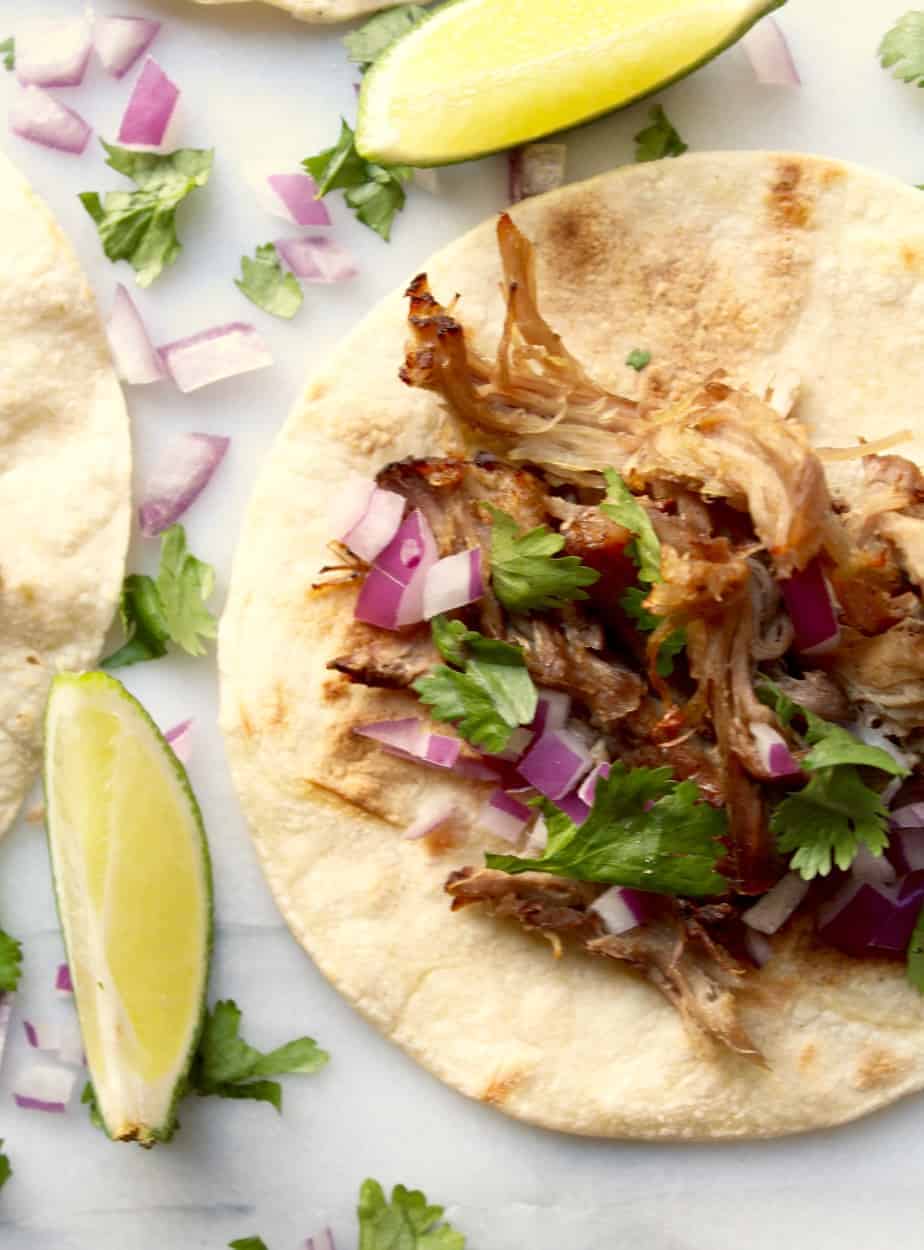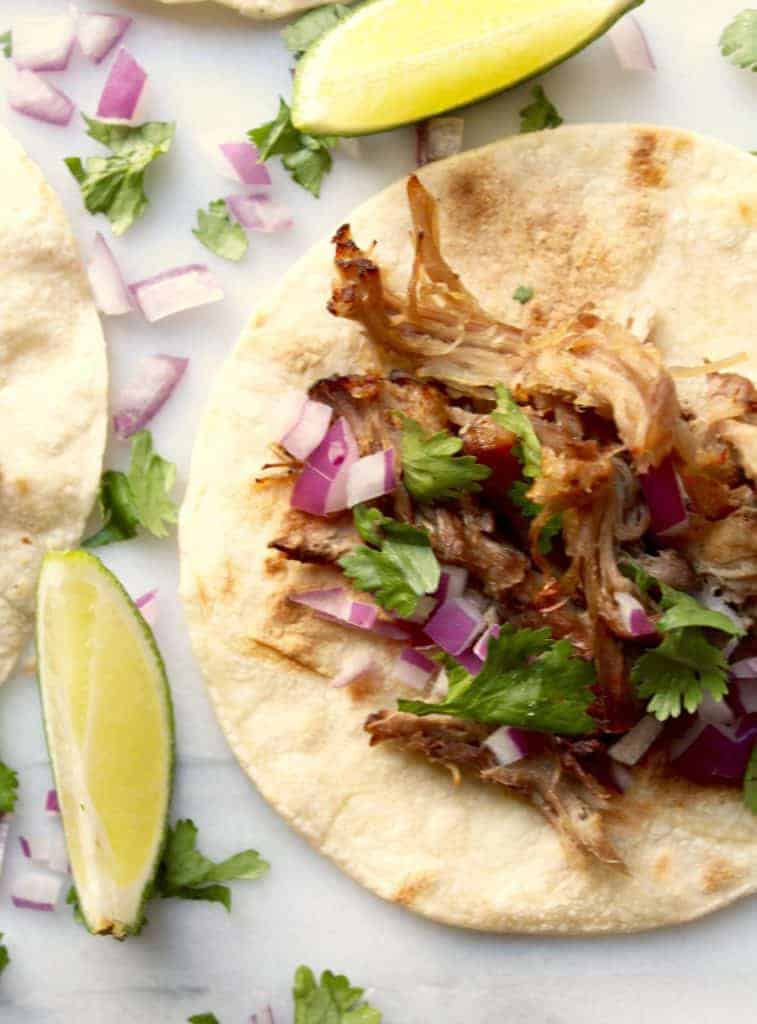 A few weeks ago I woke up on Sunday morning, pulled a few ingredients out of the fridge, stood on my tip toes to get the crock pot out of the top cabinet, and eight hours later we had some delicious pork carnitas tacos. While AJ went to work shredding away, I chopped up some onion and cilantro. With a little squeeze of lime, we had dinner ready in about 5 minutes. For serious.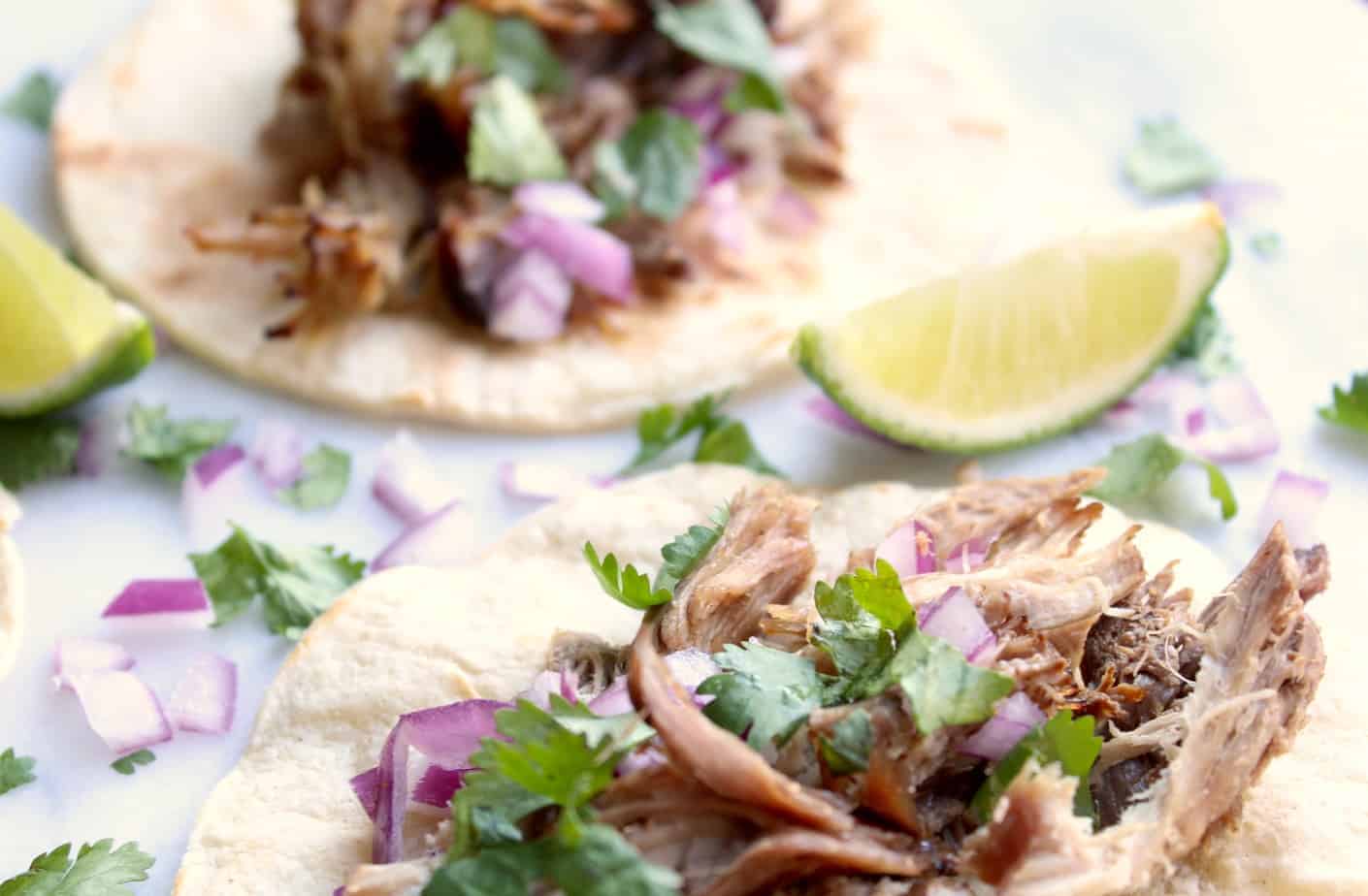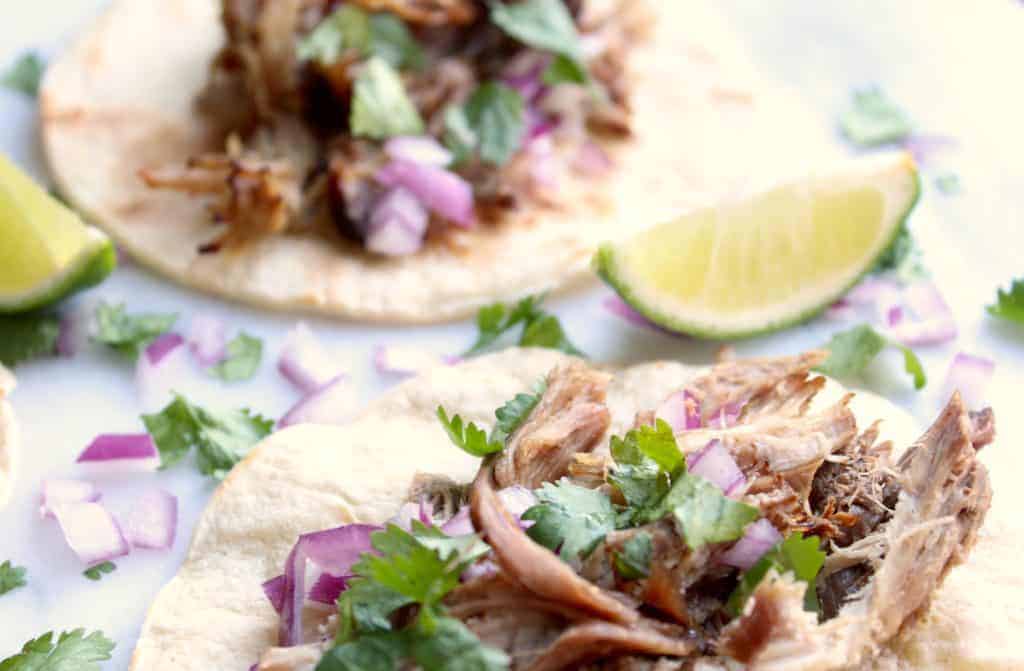 Who doesn't love pork carnitas? There are a few reasons I love them so much.
Delicious. Flavorful. Tender, spicy pork that practically falls apart when you touch it with a fork.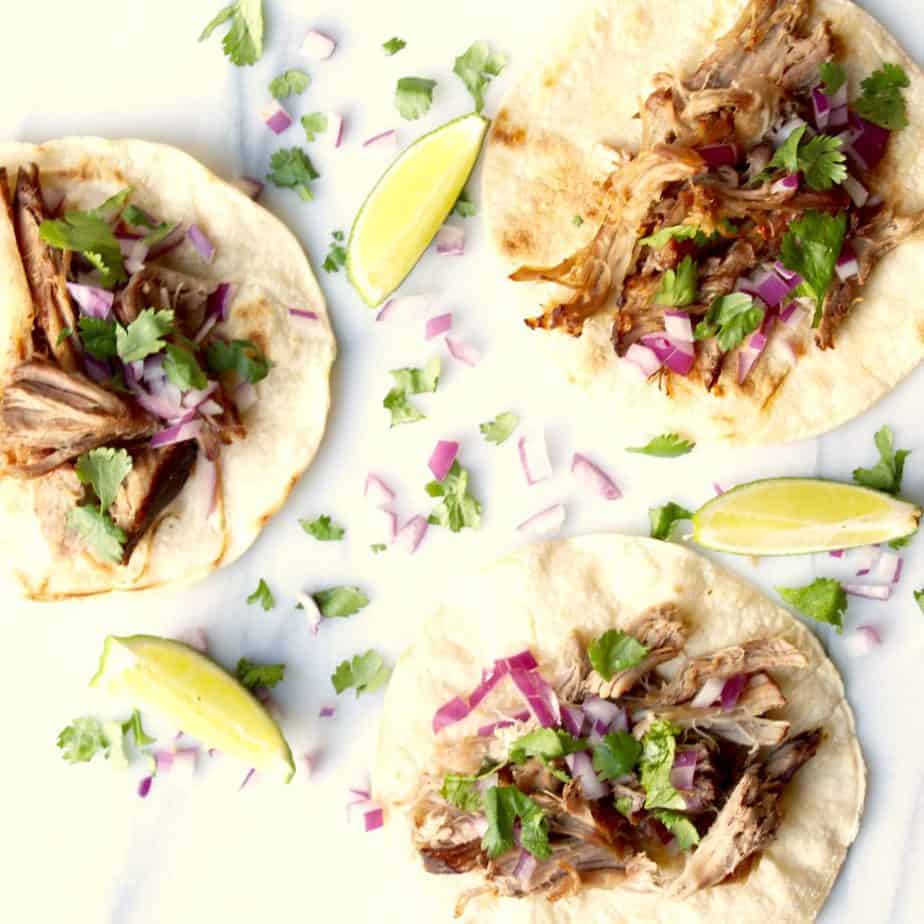 Versatile. So versatile. A batch of pork carnitas can be used for almost anything: tacos, enchiladas, quesadillas, nachos, burrito bowls. The possibilities are endless. With this batch we had tacos one night, and burrito bowls a few days later. We froze the rest and busted out some pork carnitas nachos a week later for Sunday night football.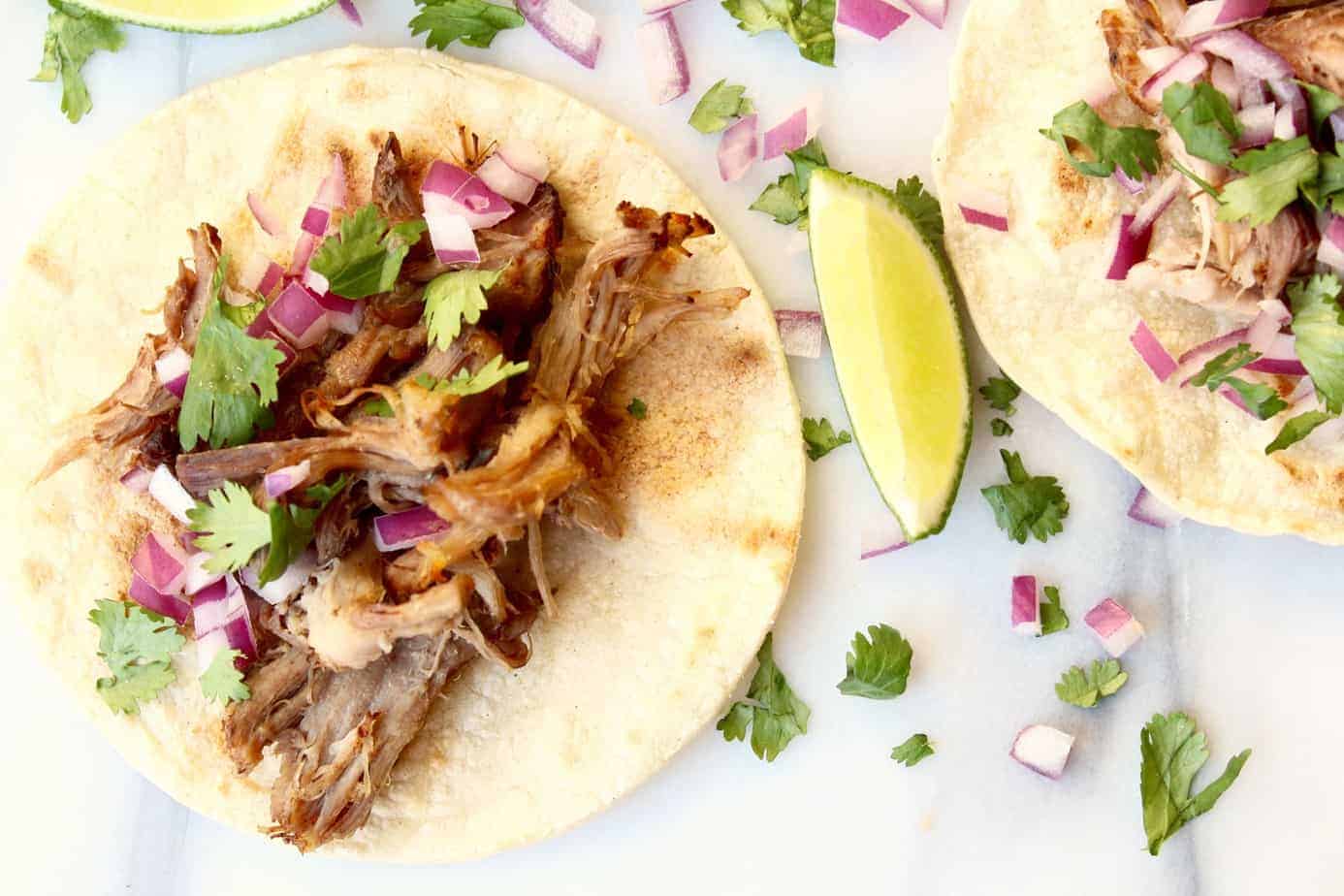 Easy. Really the easiest. Dump all of the ingredients in the crock pot and walk away. Yes, just walk away. Come back later, shred the succulent pork with a fork (it will glide through like the meat is butter) and dinner is ready.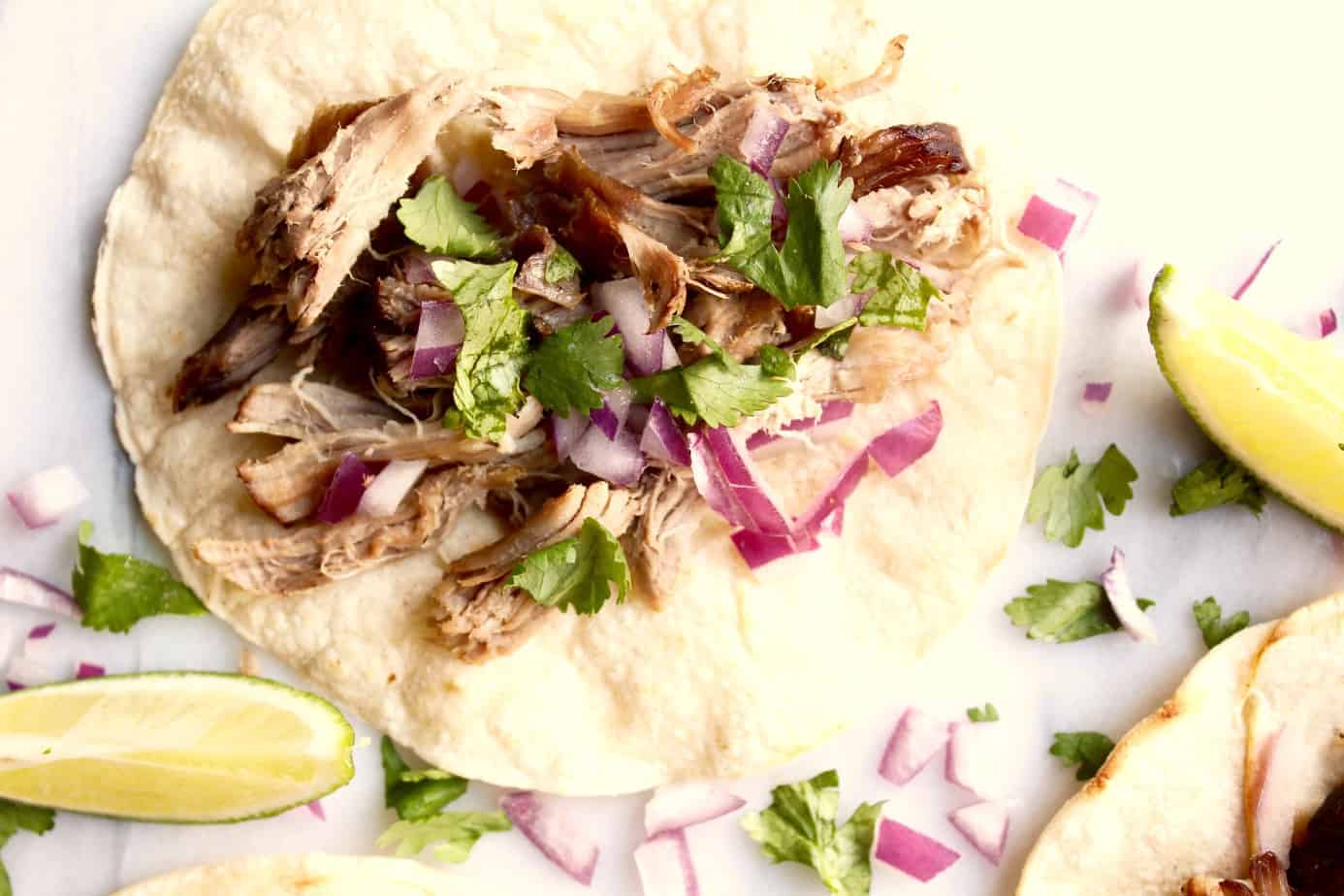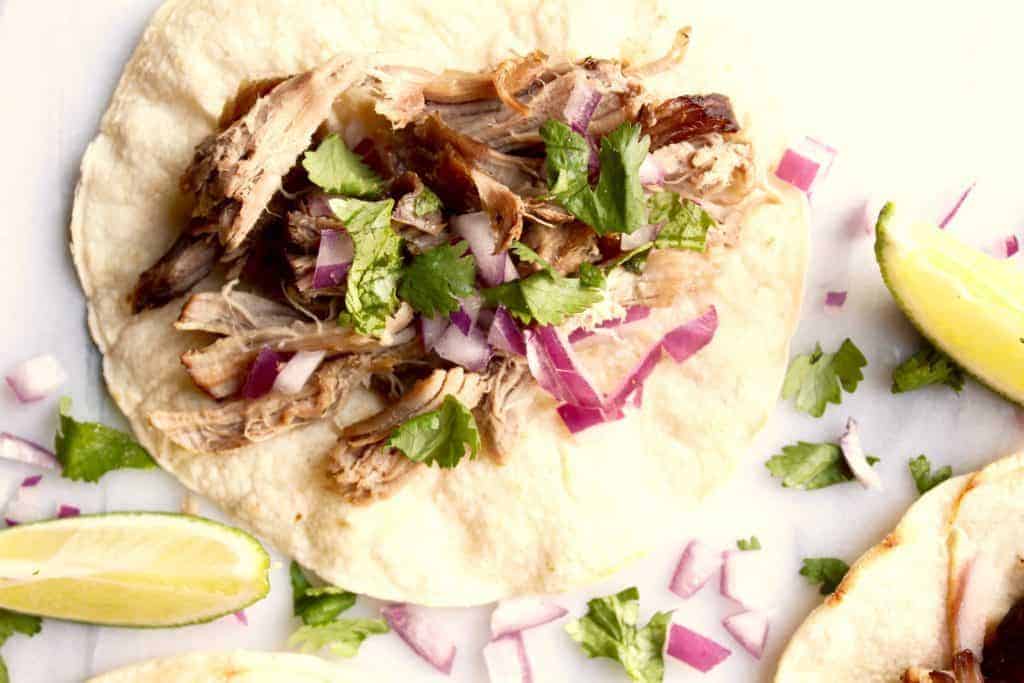 PIN PORK CARNITAS RECIPE FOR LATER!