In early June we packed the car and headed south from North Carolina to Florida for a ten day adventure full of sun, sand, and surf in the Sunshine State! Our Florida road trip itinerary, with stops in The Keys, Key West, Miami, Orlando, St. Augustine and Jacksonville, can easily be adjusted for 1 week or 10 days.
Read about where we went, what we did, and of course, what we ate, on our ten day Florida Road Trip!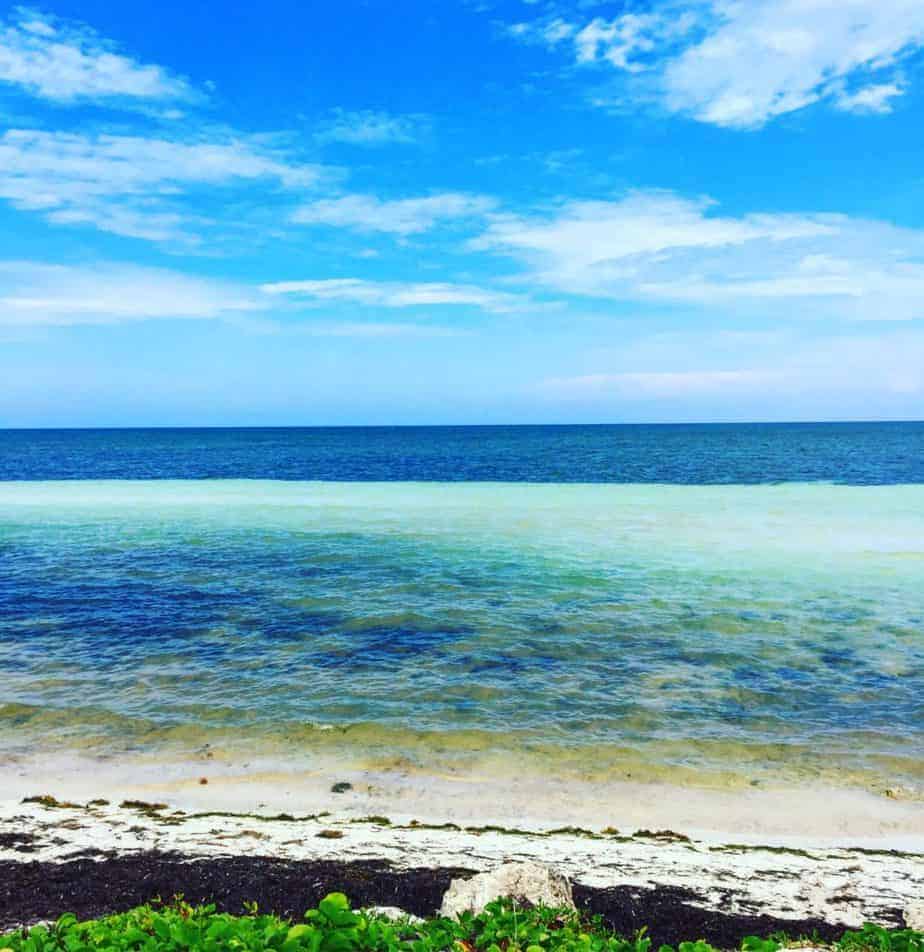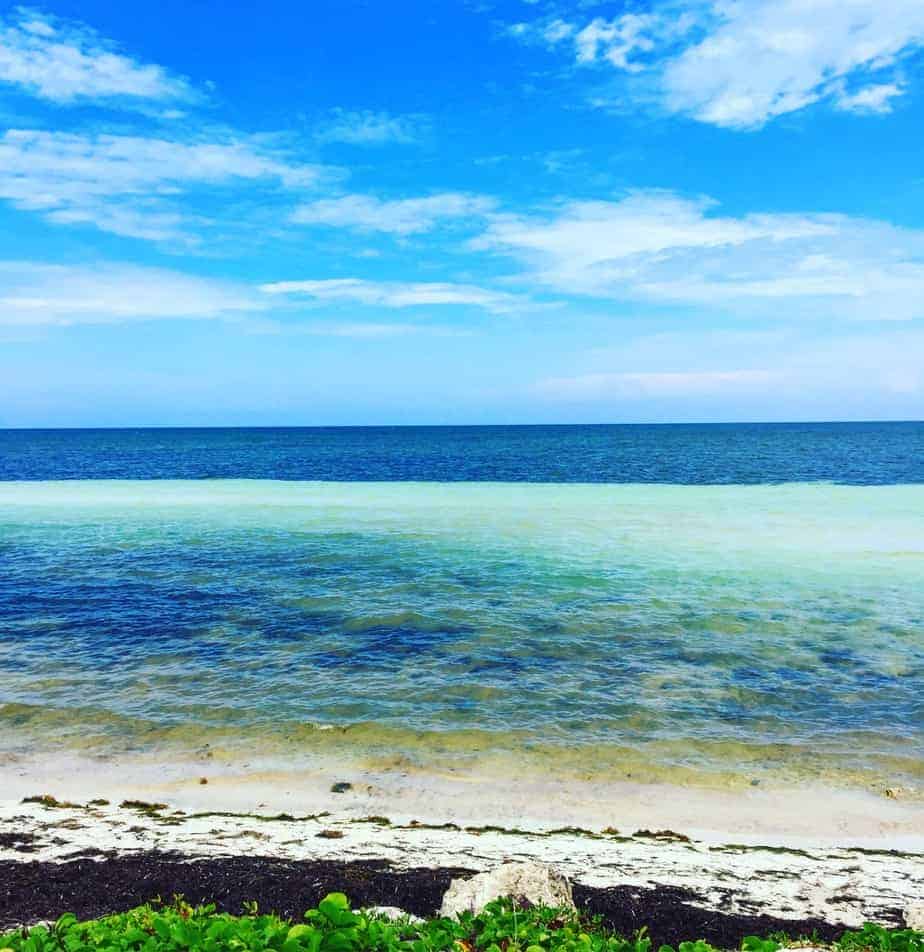 I'm going to keep this intro short and sweet because you're in for a long one today (we're almost at 2,000 words, but I wanted to keep our Florida road trip all in one post so bear with me)!
AJ and I planned our first vacation in two years that didn't involve a friend's wedding (we love friends and weddings but regular vacation is just plain great!).
When talking about vacation this year, we had been tossing around the idea of going out west to Yellowstone and the Tetons, but as we were sitting in a car dealership about to sign paperwork for a new car in April, we decided that an East Coast, driving distance option, may be a better idea for 2017.
So we took a week off from work, packed up our new Jeep, and headed south on I-77 from North Carolina to Florida on our ten day Florida road trip!
While we spent 10 days exploring Florida (one of those days was driving from Charlotte to Key West,) this itinerary can be easily modified to a Florida road trip for just 1 week by shortening your time in Key West or the Florida Keys, cutting out Miami or Orlando, or having a shorter driving distance than North Carolina to South Florida!
FLORIDA ROAD TRIP, DAY ONE: CHARLOTTE, NORTH CAROLINA TO KEY WEST, FLORIDA: 13 HOURS

The first day was definitely the roughest day driving to Florida because 886 miles of driving is a lot of driving.
AJ does not like to waste a vacation day traveling (I mean, who does?) so it was his idea for us to leave Thursday night after work and drive straight through to Florida.
He did a lot of the driving; I took the first leg of our East Coast road trip, Charlotte to Savannah, and then opted for some car sleeping, waking up just in time to experience Miami's morning rush hour.
(We also learned in the middle of the night that there are a lack of 24 hour gas stations off of I-95 in Georgia. Who would have thought?)
The drive from Miami to Key West was smooth and we got to the Keys just in time for breakfast.
Our first stop in Florida was in Islamorada for some Bloodline fangirling (our Bloodline pit stop was not intentional, but we did finish the first season before our trip), then breakfast burritos and coffee at Midway Cafe.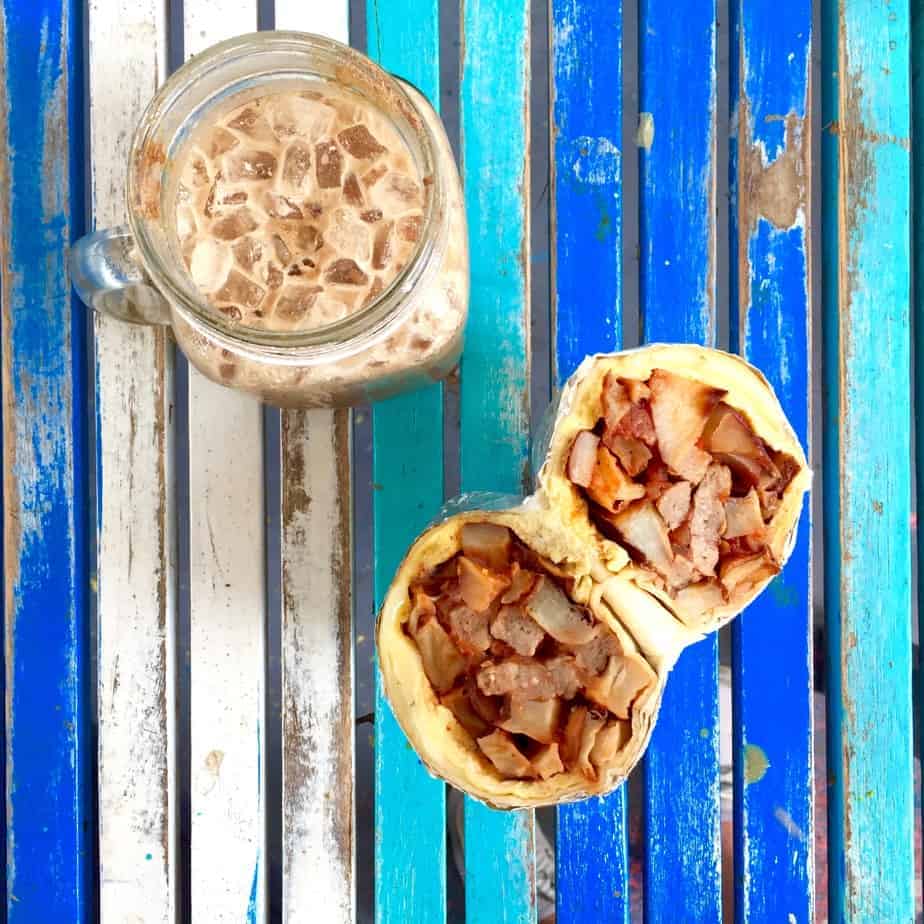 After breakfast, we took a beach break at Long Key State Park (which at the time we were unaware that Bloodline was also filmed there so more fangirling), for a little dip and some reading until a summer shower motivated us to get back in the car and knock out the last two hours of our Florida Keys road trip to Key West.
We got to Key West a little after lunch, spent the afternoon at the beach, checked into our hotel (and took a nice long, well deserved hotel nap) and then headed out to Duval Street for dinner and drinks.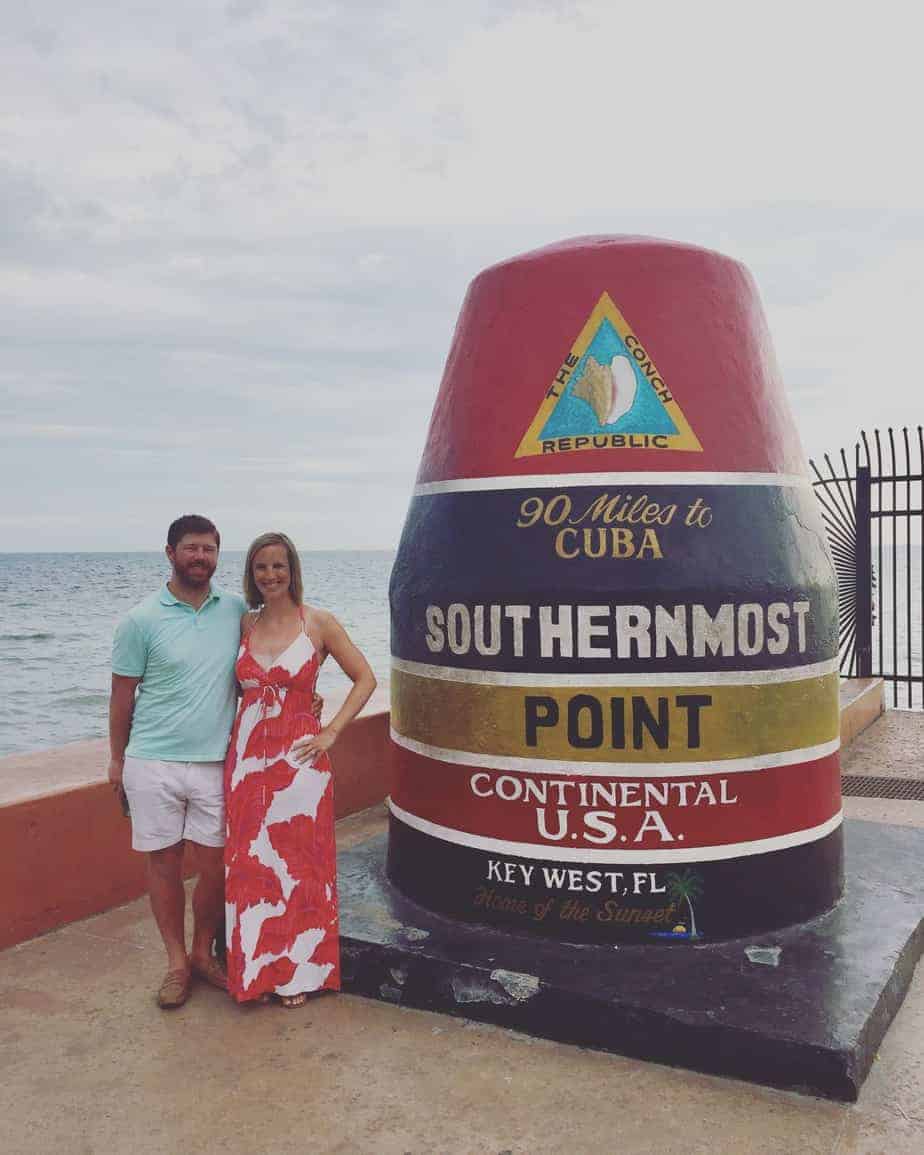 FLORIDA ROAD TRIP DAYS TWO AND THREE: KEY WEST
We spent three days of our trip in Florida in Key West on a very strict pina colada diet.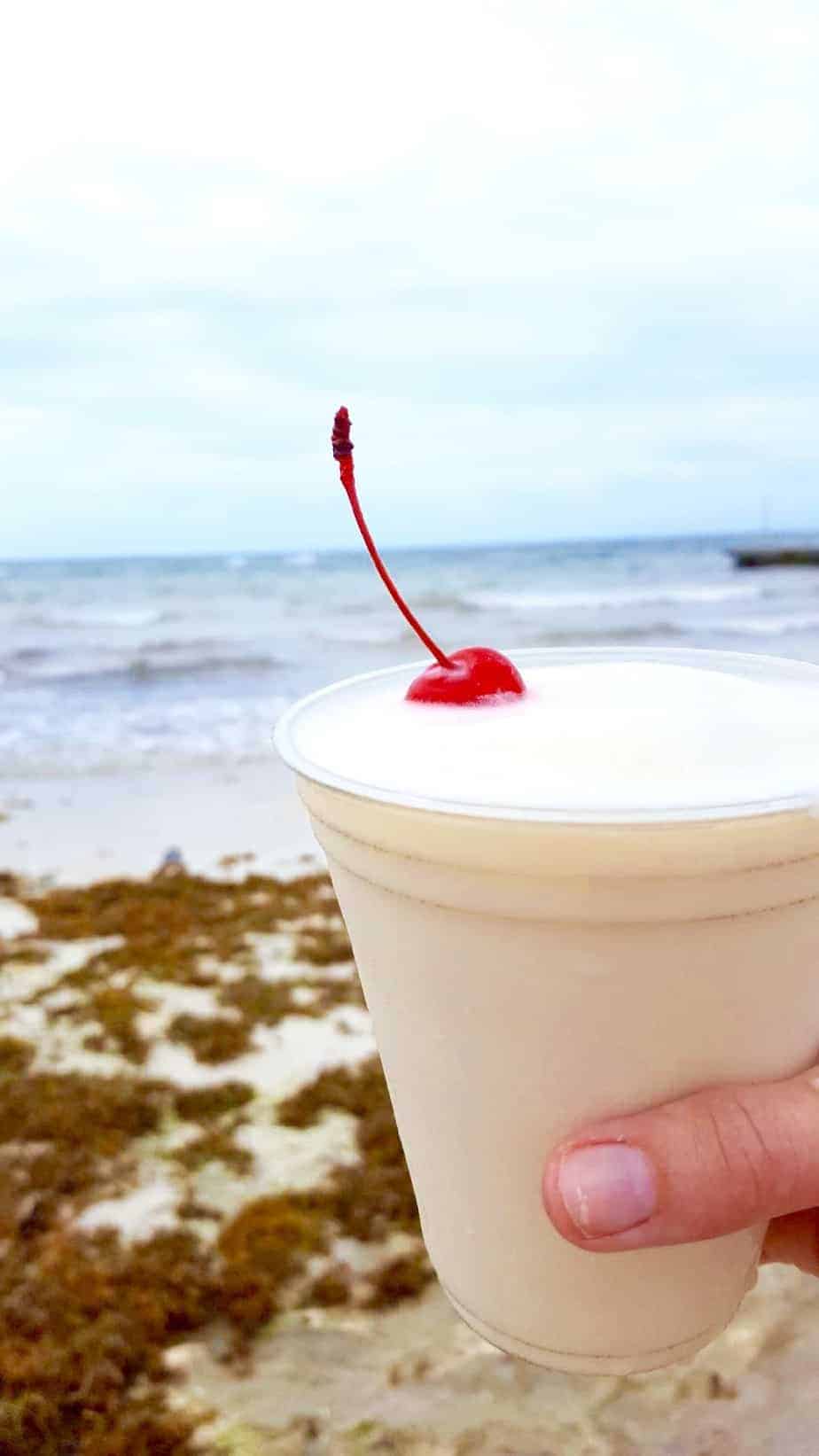 We also walked around (A LOT!), beached, napped, beached some more, and ate really well. Here's a list of the Key West restaurants we visited!
The highlight of our time in Key West (besides taking cocktails in go cups everywhere obviously) was a kayak trip we did with Blue Planet Kayak Eco Tours.
AJ did a lot of research and we signed up for the Boca Chica Marine Life Kayak Tour, which took us through mangrove islands off of Stock Island (just north of Key West) and it was awesome.
Totally worth our two and a half hours and fifty dollars: we had a really knowledgable, informative guide and she took us to some really cool places and we saw some really cool stuff.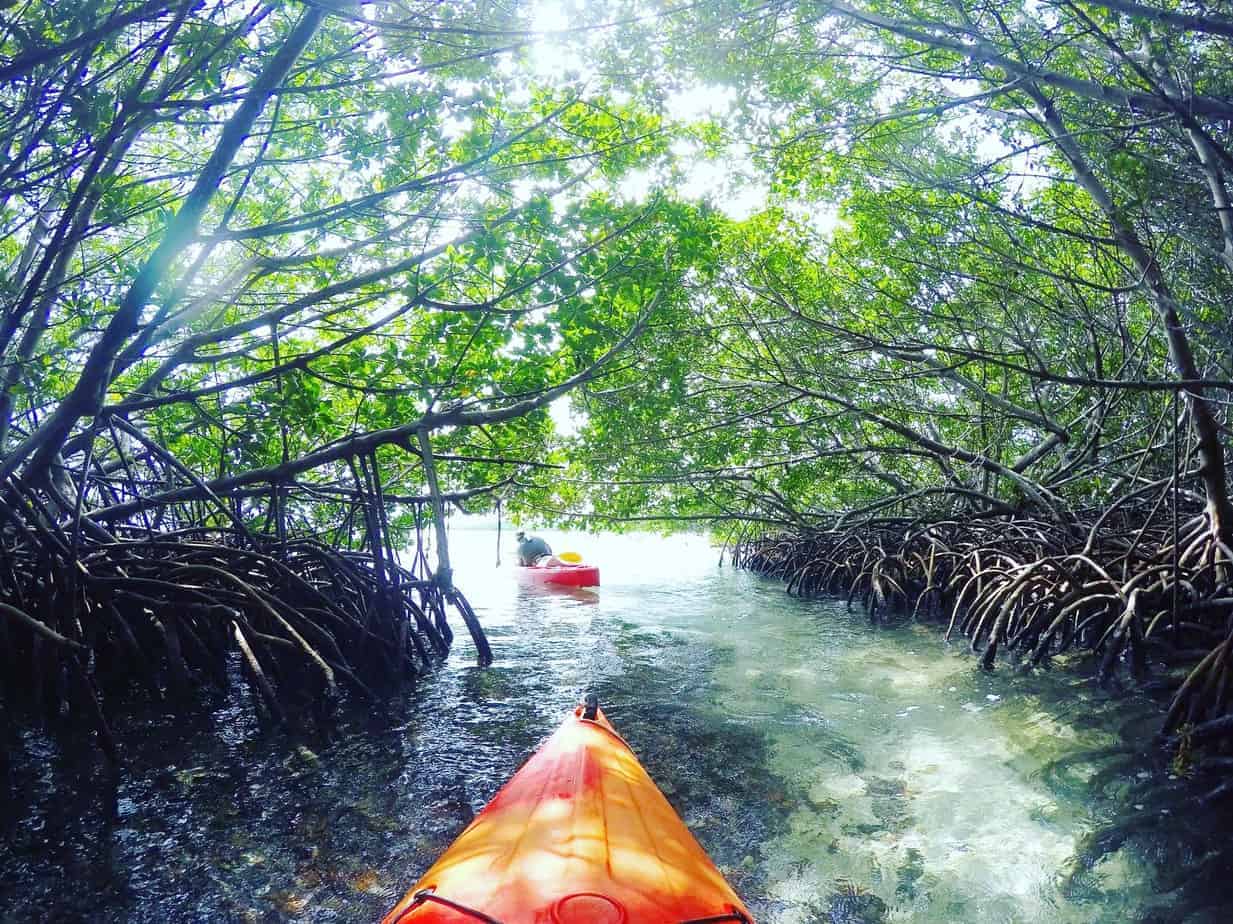 Shortly after pushing off of the dock, we paddled over a pod of manatees, which was worth my fifty dollars right there (ok, with some Googling, a group of manatees is actually called an aggregation), but we still had like two hours and twenty minutes to go.
We paddled through mangroves, saw conch, a nurse shark, sea urchins; I could go on, and on, and on about how great it was, but to save us some word count here, it was great.
Totally memorable and a trip highlight!
FLORIDA ROAD TRIP DAY FOUR: KEY WEST TO BAHIA HONDA, 45 MINUTES
When we decided in the Spring drive from North Carolina to Florida, we knew we wanted to put a few days of camping on our itinerary.
After some research, website stalking, and a quick jump at a last minute camping cancellation, we booked three nights of tent camping in Bahia Honda State Park.
(The cancellation popped up online and we booked an hour later, then planned the rest of our trip around our camping reservation).
Every single thing we read about camping in Florida had Bahia Honda at the top of the list.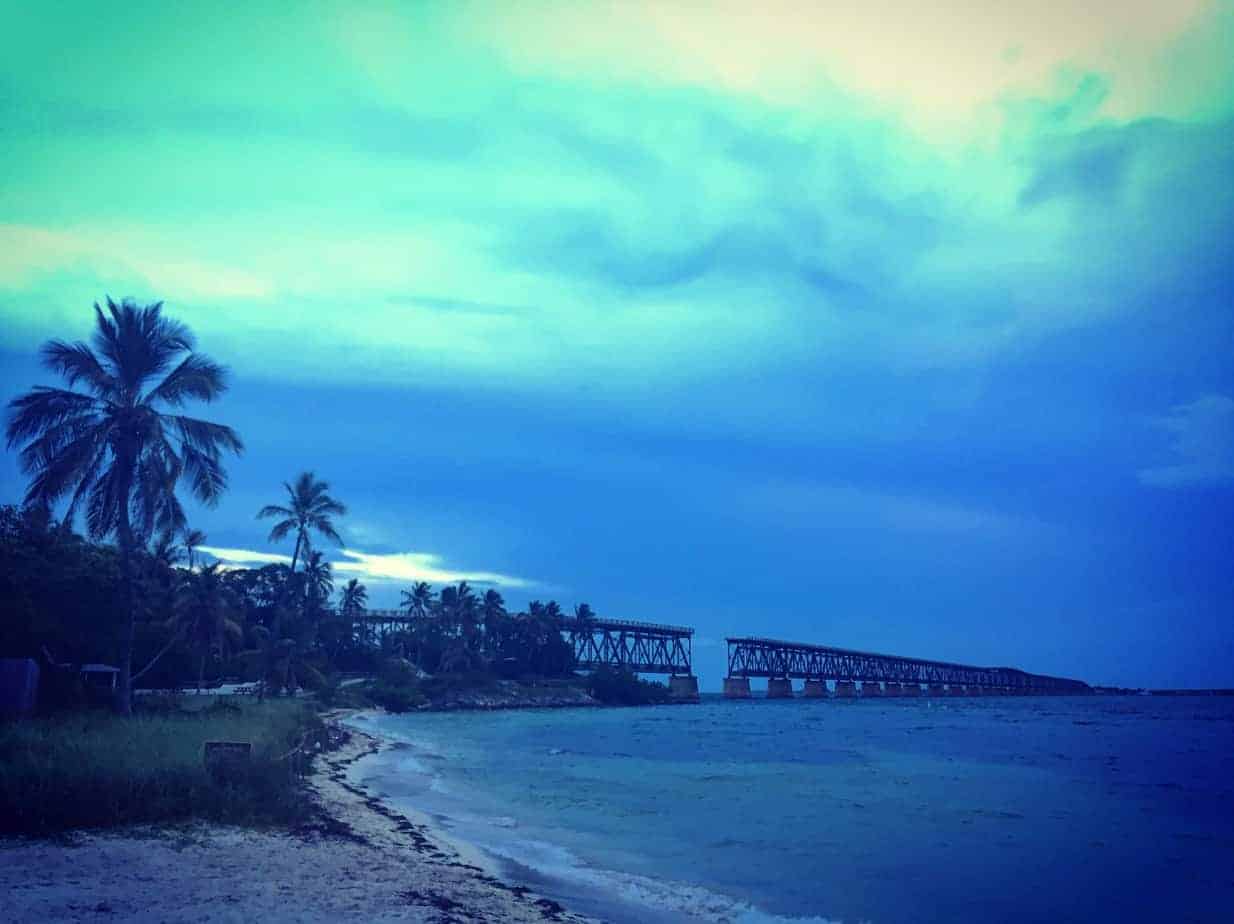 FLORIDA ROAD TRIP DAYS FIVE AND SIX: BAHIA HONDA
The Internet was right (thank you Internet!) and Bahia Honda is totally gorgeous.
We had a spacious, pretty private campsite (with hammock hooks!) right across from the ocean, and spent three days reading, fishing and recharging, basically unplugged.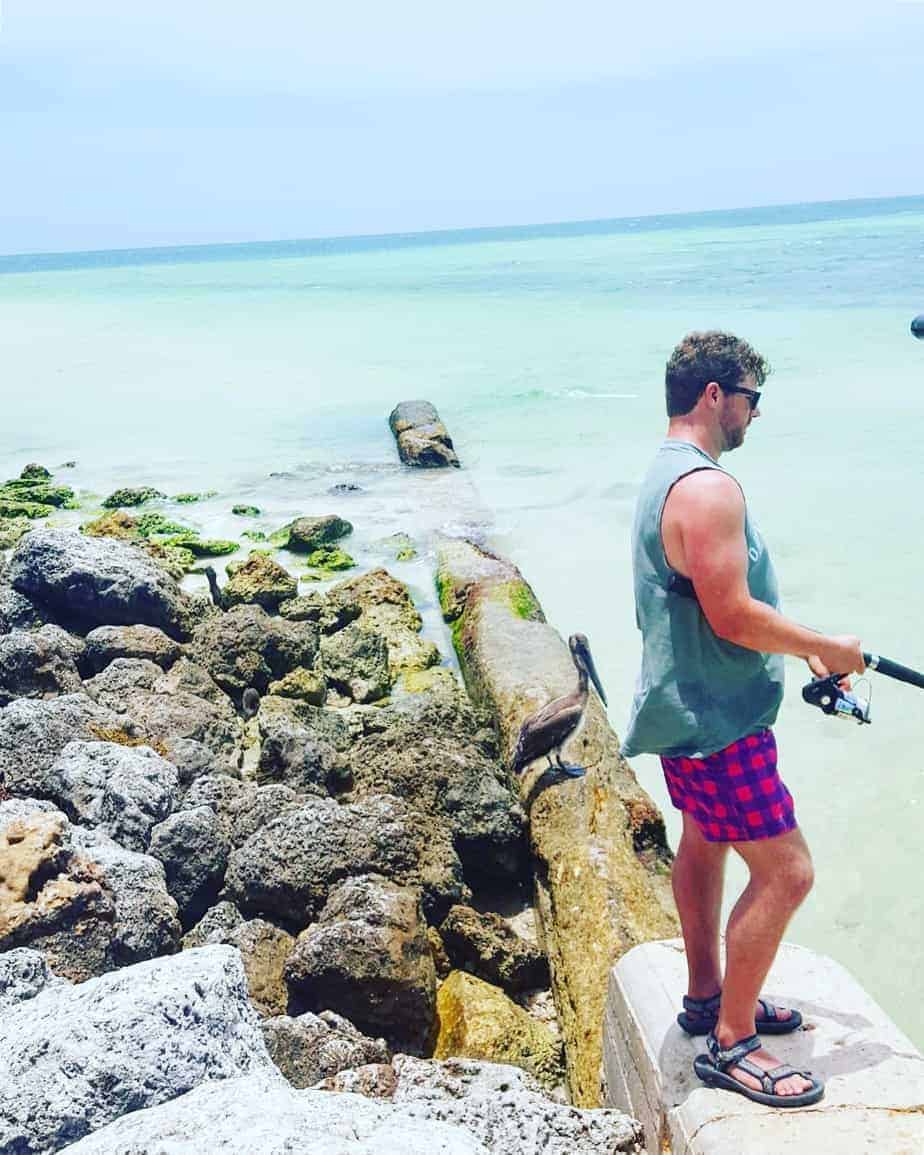 Besides living at the beach and eating out of a cooler in Bahia Honda we did attempt a snorkel trip to Looe Key (apparently the National Marine Sanctuary there is one to behold), but the wind conditions and intermittent afternoon thunderstorms thwarted our snorkeling plans (we did get to see the private island Jay-Z bought for Beyonce though).
My one tip about summer camping in Florida: it's hot (so there was a Home Depot stop in Marathon on our first afternoon for some air conditioning and battery powered fans).

We had pretty perfect weather for our three days of camping (not ideal for snorkeling but otherwise we were super lucky!) but our last night it just. would. not. stop. raining.
So we skipped on camping dinner (and raccoon friends…a story that we will save for another day but AJ loves to tell) and went for dinner at No Name Pub in Big Pine Key.
We enjoyed fish dip and wings and pizza (people can't stop raving about their pizza!) amongst locals and families and other tourists and fluttering dollar bills.
Some stories say that there is about $90,000 stapled to the walls!
FLORIDA ROAD TRIP DAY SEVEN: BAHIA HONDA TO MIAMI BEACH, 3 HOURS
Welcome to Miami. Bienvenidos a Miami.
Before we got back to the mainland on our Florida road trip, we made another stop in Islamorada (we really couldn't stay away and if I could do it all over again, I'd add a day or two in Islamorada to the itinerary) to stretch our legs and grab a flight at Florida Keys Brewing Company.
I loved their fun and funky decor, bold colors, bottle cap art, open air bar, lazy Susan flight boards, and Iguana Bait (a honey hibiscus kolsch).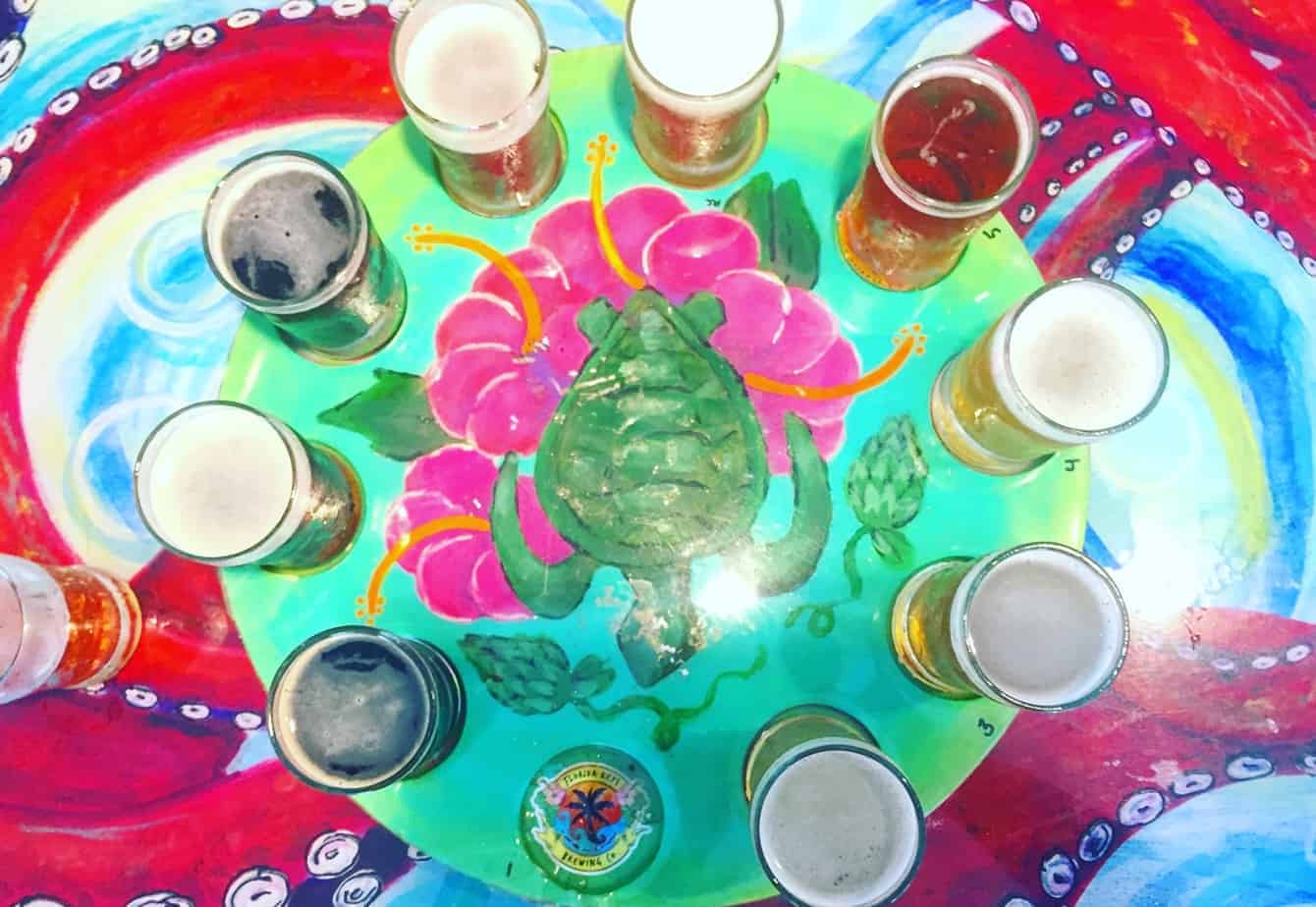 When we started planning our road trip to Florida, we know we wanted to do the big drive from Charlotte to Key West then slowly work our way up North back towards home.
I suggested a day in Miami early on in the planning process, and AJ said we should skip it.
I ended up winning and Miami made it's way onto the itinerary, but AJ ended up being right.
I guess Miami is for some people, but it's just not for me.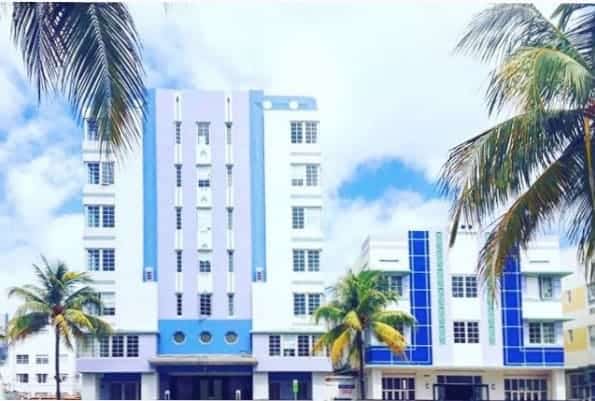 Navigating South Beach and Ocean Drive is truly a feat of its own. The two pros I had for Miami: our hotel (we stayed in an classic Art Deco hotel a few blocks from the beach and our room was huge and it was the cheapest hotel we had our entire Florida road trip) and the food.
We gorged on sushi at a kind of off the beaten path place we found on Yelp, and had a delicious Cuban sandwich before we left at a Cuban diner recommended by the bell hop at the hotel.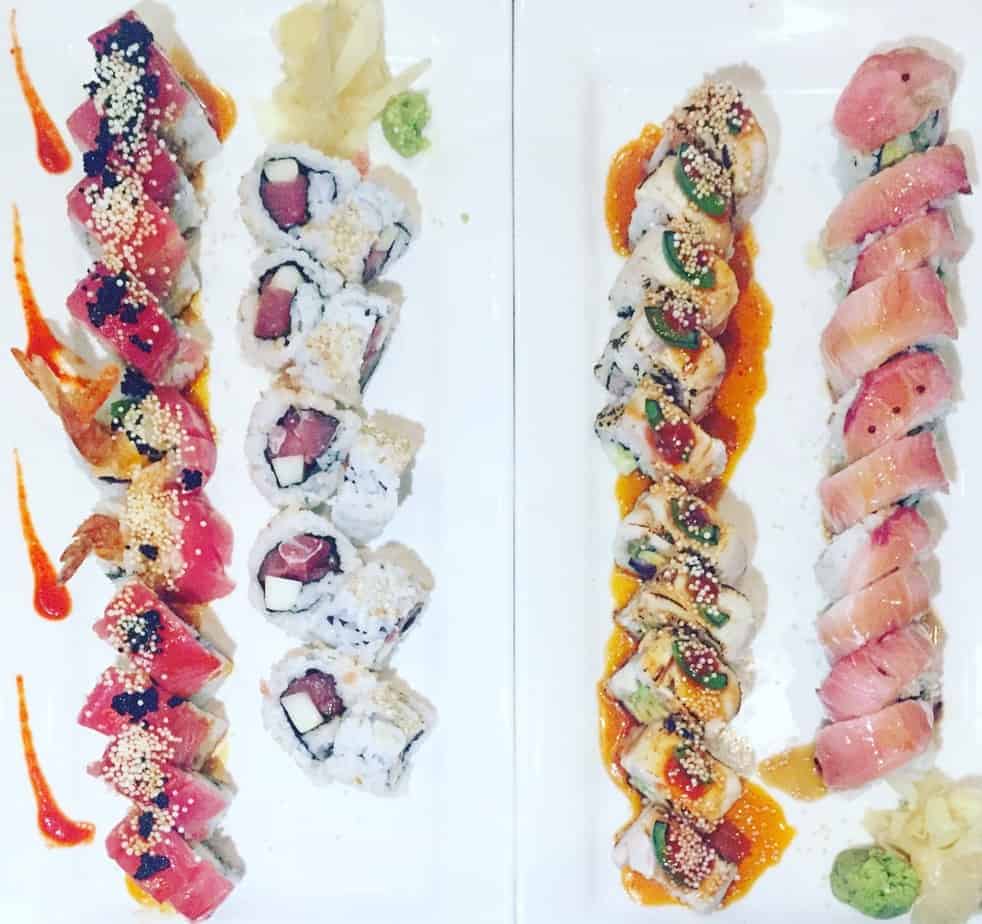 Ok, and any excuse to continuously show off that you know all of Will Smith's lyrics also has to be a pro in my book. Party in the city where the heat is on, all night on the beach 'til the break of dawn.
If we drove through Florida again, I'd skip Miami and opt for another day on a quieter beach.
FLORIDA ROAD TRIP DAY 8: MIAMI BEACH TO ORLANDO, THREE AND A HALF HOURS
But I pray I'm sent to my favorite place…ORLANDO! Orlando…I love you, Orlando! SeaWorld and Disney! And putt-putt golfing!
(please I hope you get this reference or we need to reevaluate our friendship).
Orlando ended up on the itinerary of our drive through Florida not because of SeaWorld and Disney and putt-putt golfing, but because AJ has college friends who live there so it made sense to stop.
So we skipped all of the Orlando stuff (the lines and the roller coasters and the characters and even the butter beer at Harry Potter World) and opted to hang out with friends and their dogs and their cats and eat some delicious food.
Cruising through the Magic Kingdom when it's 100 degrees does not sound like fun to me (I've been to Disney World around Christmas and have strong feelings that December is the optimal time to go see Mickey Mouse because its temperate).
I am very anti humidity and pro air conditioning.
FLORIDA ROAD TRIP DAY NINE: ORLANDO TO ST. AUGUSTINE, ONE HOUR AND 45 MINUTES
St. Augustine ended up on our Florida road trip itinerary because we didn't want to drive straight home to Charlotte and we've been to Savannah a couple times before.
I feel like I didn't get enough time in St. Augustine and would love to go back! And at a measly six hours from North Carolina, I feel like it's totally doable for a weekend.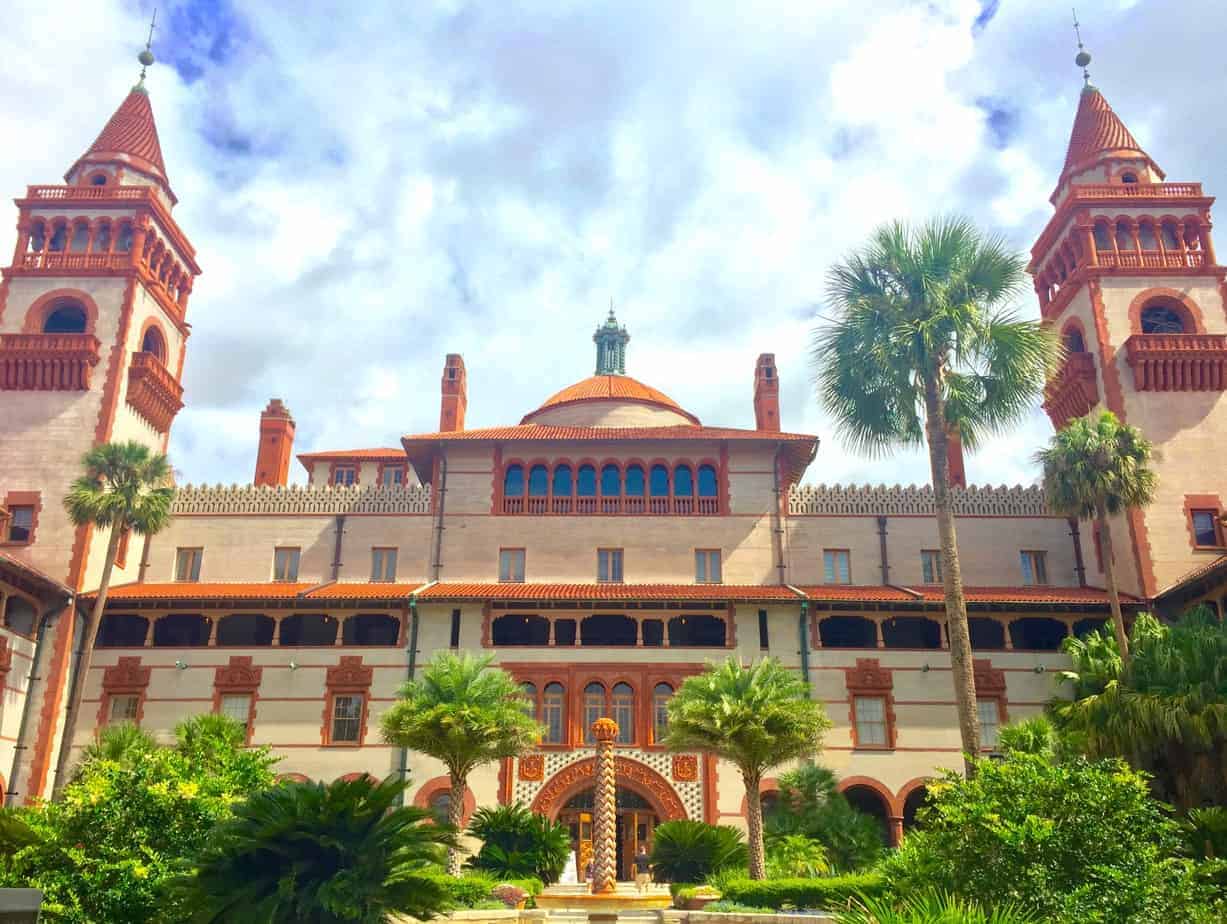 Maybe it's the history nerd in me, but I had so much fun exploring America's oldest city.
We went into St. Augustine with absolutely no plan (which is so unlike my total type A personality) and ended up having a great time!
We started our day with tour at St. Augustine Distillery (it's free! it's great! they have tastings!), which segwayed into cocktails and apps at The Ice Plant (the bar attached to the distillery).
The cocktails were really good and so were the chicken livers (yes I did just write that sentence).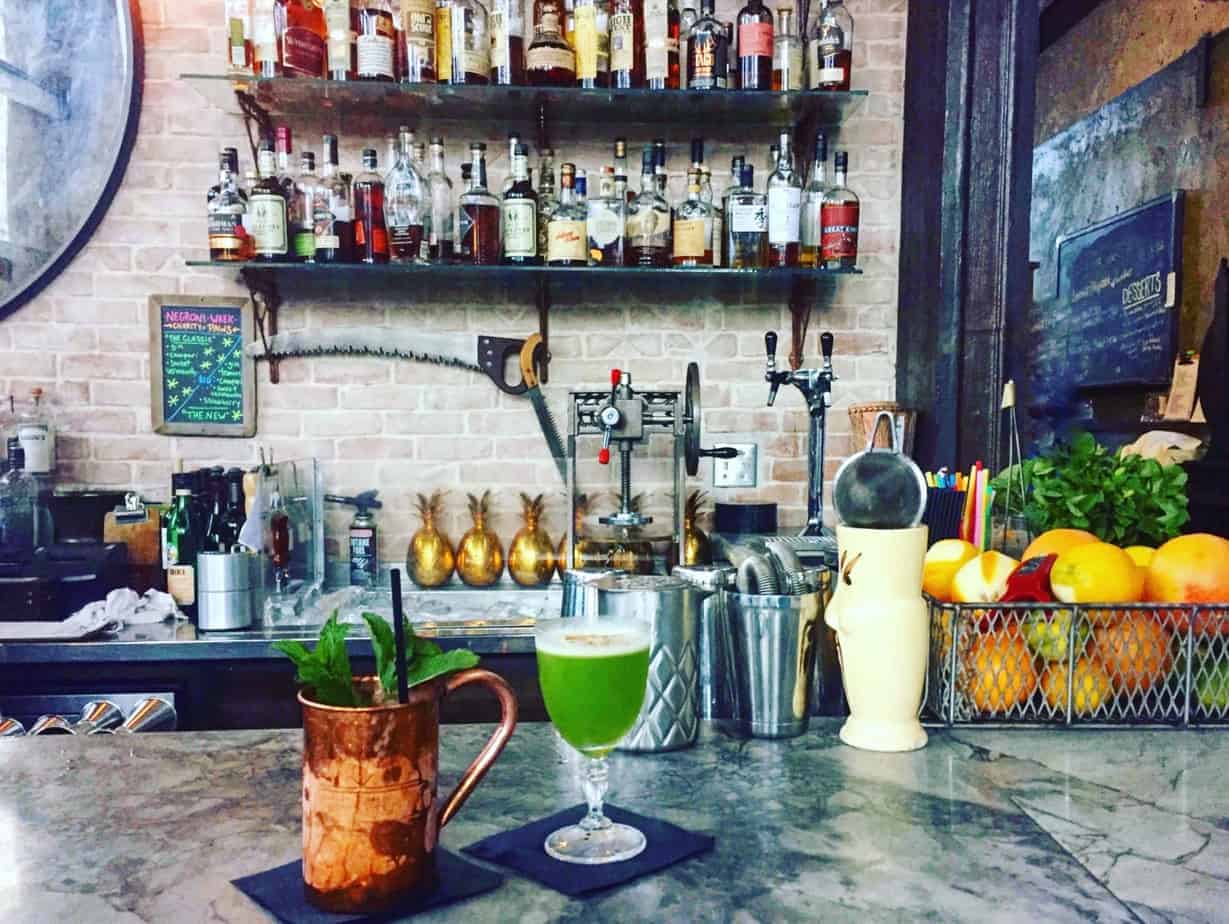 From the distillery, we meandered our way downtown, past Flagler College (it's the architecture you think of when you think of St. Augustine), along the water, and then through the cute cobblestone streets of the old city.
We had such a hard time deciding what to eat for dinner and stumbled upon Catch 27, where we grabbed a seat on the patio just before they closed.
Dinner at Catch 27 was like the cherry on top of a nice, long vacation; it was so, so delicious. We went with our waiter's recommendations and I had the blackened fish (local catch and I can't remember what the catch of the day was!) served with housemade ricotta cavatelli pasta, pesto sherry cream sauce, heirloom carrots and braised kale and AJ had fish tacos (no one should be surprised with that order).
After dinner consisted of more wandering intermixed with beer and cocktail pit stops on our way back to our hotel.
FLORIDA ROAD TRIP DAY TEN: ST. AUGUSTINE TO CHARLOTTE, NORTH CAROLINA (WITH A PIT STOP IN JACKSONVILLE), SIX HOURS
AJ indulged me in some more St. Augustine wandering before we hit the road home.
Before vacation officially came to an end, we stopped in Jacksonville for lunch at Intuition Ale Works and at a side of the road fish market in Yulee for some Florida shrimp, tuna and red snapper.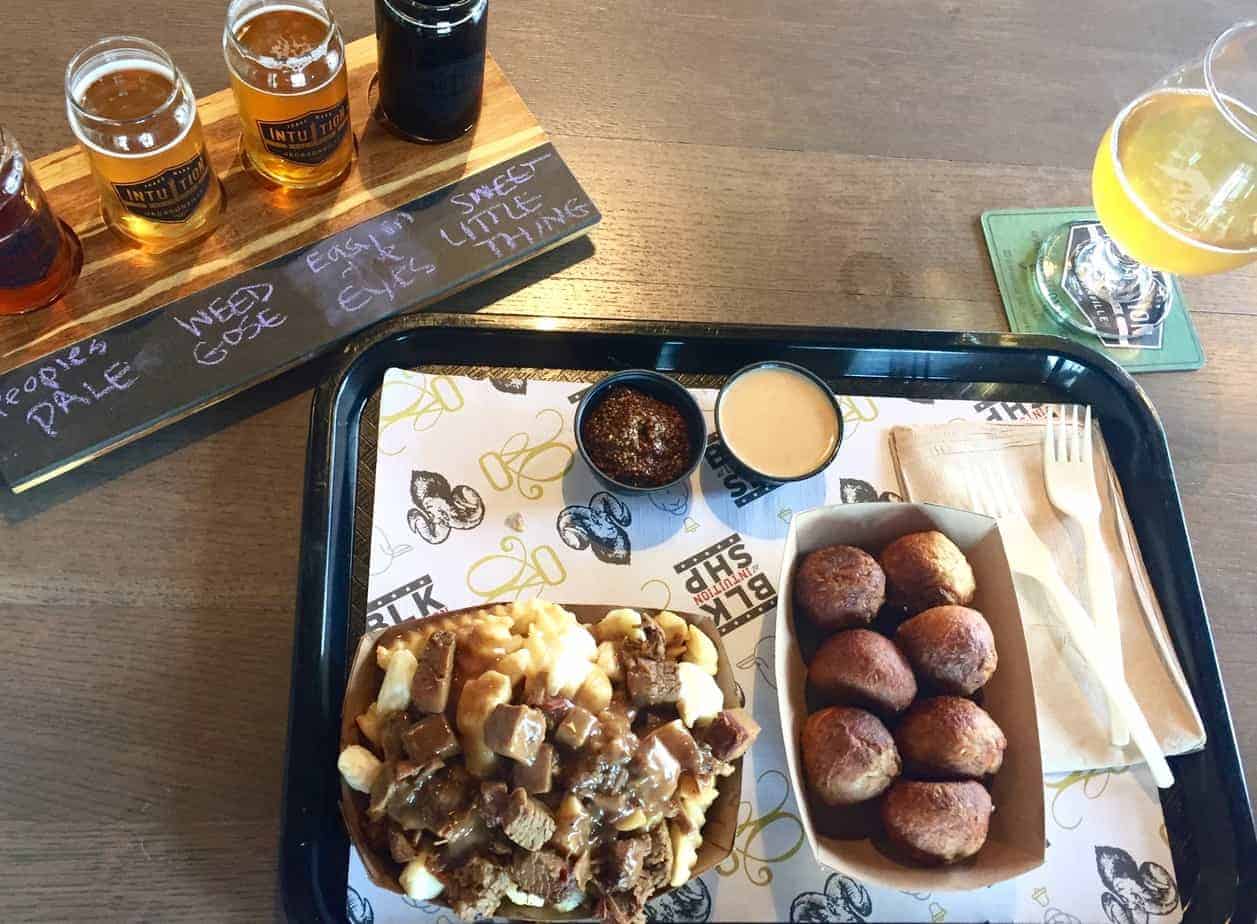 I know I've used a lot of words in the post and have particularly used the word delicious a lot, so sorry I'm not sorry, but we cooked the shrimp at home the next night and they were, spoiler alert, delicious, and we froze the fish for dinner the following week, also delicious.
Small world: AJ found this small fish market online and it had good reviews and wasn't too far off the highway, and one of my friends from work is actually from Yulee, so that was fun to talk about Monday at lunch!
DID YOU LIKE THIS ROAD TRIP TO FLORIDA? CHECK OUT SOME OTHER ROAD TRIPS WE'VE TAKEN:
Best Restaurants in Hendersonville
Five Foodie Day Trips from Charlotte
Western North Carolina Farm Tour
START PLANNING YOUR ROAD TRIP TO FLORIDA BY SAVING OUR ITINERARY ON PINTEREST!