Next week, Charlotte is hosting the NCRLA Chef Showdown, where twenty-one chefs and six mixologists from across the state will compete for top honors.
Meet three local Charlotte competitors and learn more about what eating and drinking local means to them.
I was provided a complimentary ticket (valued at $125) to the NCRLA Chef Showdown in exchange for this blog post. As always, all opinions are my own. Thank you for supporting brands and businesses that support this blog.
Y'all know I love sharing about fun, local foodie things and so I had so much fun writing this post in anticipation of the third annual North Carolina Restaurant and Lodging Association (NCRLA) Chef Showdown at Founders Hall.
On August 27, 2018, twenty-one chefs and six mixologists (representing six distilleries) from across North Carolina are coming to Charlotte to compete to be crowned NCLRA Chef of the Year, NCRLA Pastry Chef of the Year and NCRLA Mixologist of the Year.
Competitors will be judged on presentation and taste of their dish or drink, creativity, and the best use of North Carolina ingredients.

After two successful years in Raleigh, it's the first year NCRLA Chef Showdown is being held in Charlotte and I am so excited to eat and drink all the things.
(And you should come too…and we can eat and drink all the delicious local things that these talented North Carolina chefs and mixologists create together).
Charlotte is not only home to NCRLA Chef Showdown this year, but we also have 10 local chefs and mixologists competing. Three of the Queen City's competitors, Chef Chris Coleman of Stoke, Chef Matthew Shepard of The McNinch House, and Sarah Turner Wells, a Charlotte mixologist using libations from Durham Distillery, shared with me their take on the competition and what eating and drinking local means to them.
Chef Chris Coleman is Charlotte born and raised (you know, one of those elusive native unicorns in a sea of transplants) and learned to appreciate the importance of local ingredients through visiting his grandparents' farm in Purvis, Mississippi.
He's a graduate of CPCC's Culinary Arts program and became Executive Chef of The McNinch House Restaurant at the age of 21. He opened The Asbury, a farm to fork restaurant, in The Dunhill Hotel in 2014, and joined the Charlotte Marriott City Center in 2016 as Director of Culinary Experience.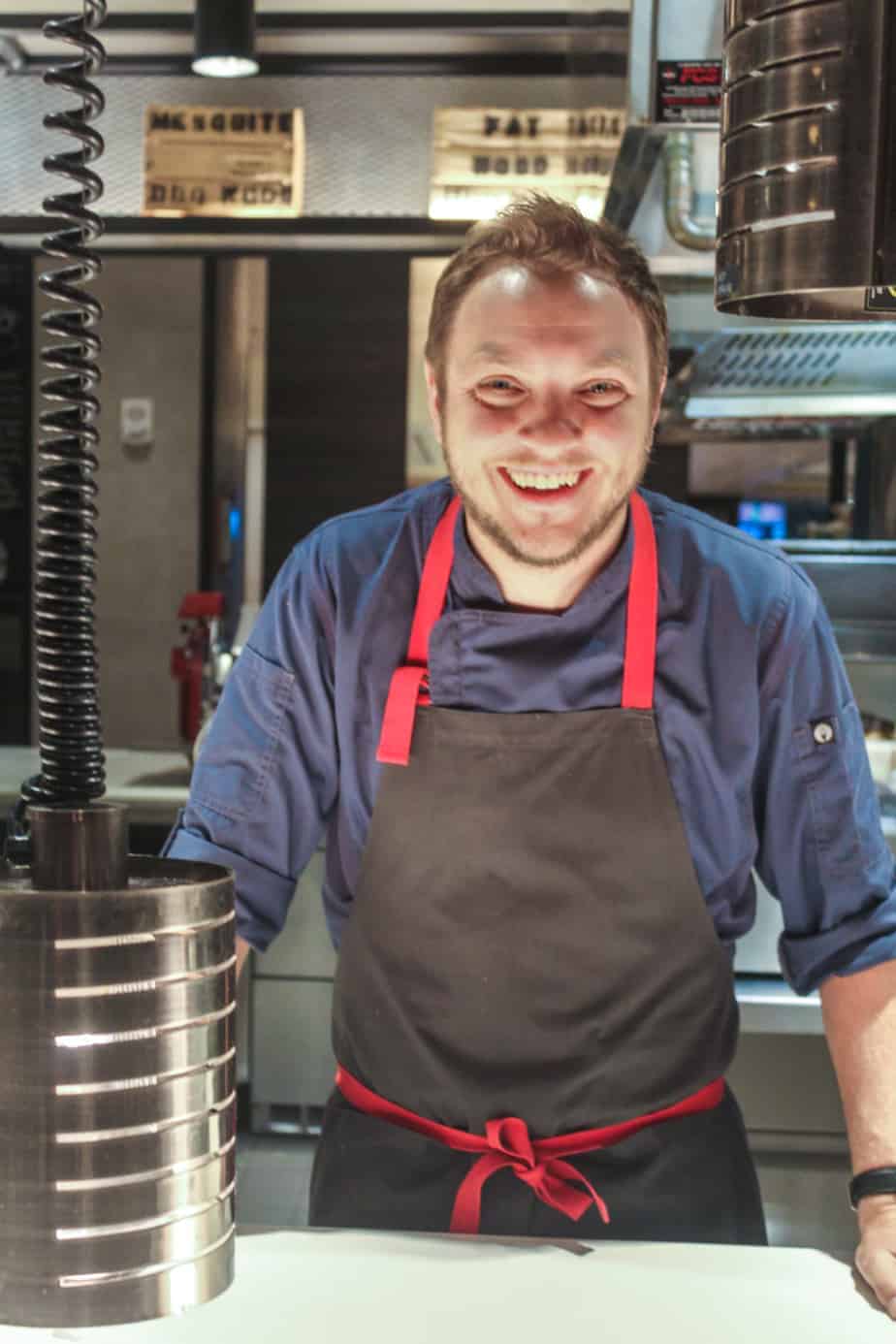 Why is NCRLA Chef Showdown important to you? I enjoy the chance to compete against some of the best talent the state has to offer, which is immense. But I really am looking forward to showing off the bounty of the Old North State, and seeing what the other talented chefs and mixologists come up with.
Plus, my former Chef de Cuisine (Matthew Krenz, The Asbury) and Pastry Chef (Jossie Perlmutter, Sweet Affairs) have both won in the past; I can't let them have all the fun!
Why is eating and cooking local important to you? I feel it's the responsibility of each and every chef and restaurateur to bring something local to the table, in whatever amount fits their budget [or] concept. Local food is not only better tasting, but it's better for our planet and is better for our economy!
When we develop relationships with the people that are growing our food, we know we are putting school supplies in their kid's backpacks and contributing to the preservation of farmland for future generations.
What is your favorite way to showcase local ingredients in your restaurant? Our motto at Stoke is to buy good ingredients and try not to screw them up!
We prefer to create meals meant to showcase the natural flavors and beauty of the ingredients instead of showing off some "cheffy" technique. At the end of the day, we are setting a table for our guests to gather around, why complicate things?
Chef Matthew Shepard was born and raised in North Carolina and knew growing up he wanted to be a chef; he loved helping his mother and grandmother in the kitchen.
He graduated from Johnson and Wales University in 2013 with a degree in Culinary Arts and Food Service Management. Prior to becoming the Executive Chef at The McNinch House Restaurant, Chef Shepard had extensive kitchen experience in country clubs, hotels, in catering and as a private chef.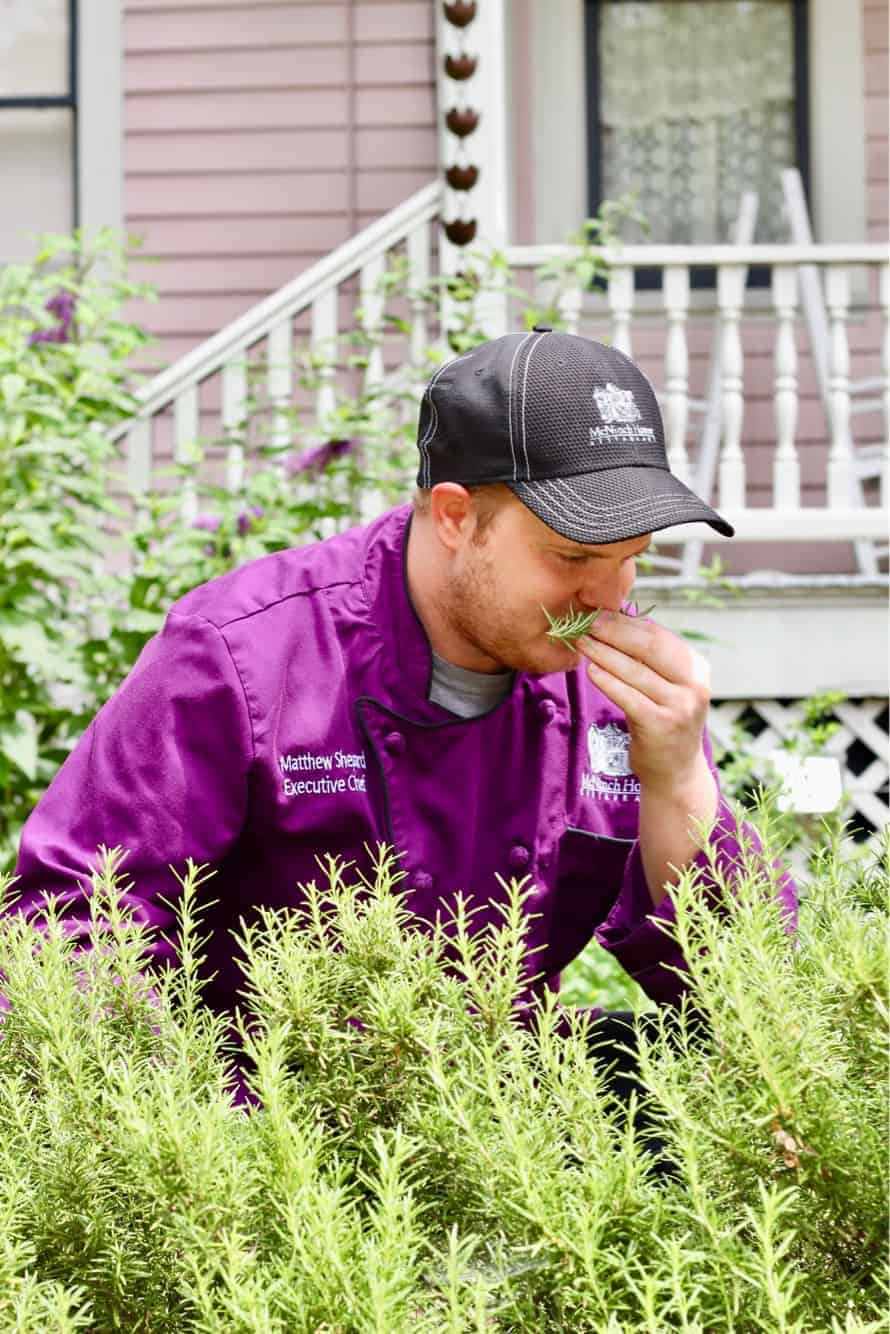 (photo by Jessica Bentley)
Why is the NCRLA competition important to you? I get to meet like minded chefs ,who want to show off the products and ingredients made in our state, some of which I would not get to meet from either distance or my work schedule. It's from participating in events like this that I myself have learned about North Carolina Products that I would otherwise never come across.
My favorite example of this is that I learned that North Carolina has the largest producer of Miso in the world. Before I didn't even know North Carolina produced Miso, let alone, had the biggest.
It's a chance for the general public to learn about the North Caorlina made ingredients [and] businesses that might not be big enough for a grocery store to decide to offer. Events like this grow the demand for local items (if the demand is there, then eventually grocery stores will start carrying local products)."
Why is eating and cooking local important to you? It's fresher! Tomatoes I have gotten from the farmer/farmers market were usually picked within 48 hours instead of a month from the store. Since the time frame is so small the food is left to ripen more naturally, needing less artificial ripening.
I've noticed that local ingredients always last longer in my fridge then store bought ingredients. [You can] support the community. The money that you spend goes right back into the local community, not across the country or some big corporate company.
What is your favorite way to showcase local ingredients in your restaurant? Other then cooking with them in our dishes, every Friday I post about one product that we use from a local North Carolina business. I call it #Farm_Friday.
In each post I talk about the farm/business and include their contact info so people can look them up. I think this is a great way to show the public what great products are produced around them and that they can get delicious, fresh ingredients that were made right in their neighborhood.
After attending Elon University, Sarah Turner Wells followed her passion for food and culture by attending Johnson and Wales University and graduating with a degree in culinary arts and a WSET Level 3 Certification in May of 2015.
She started her career in the Charlotte culinary scene as the General Manager at Heirloom Restaurant, and now works to share the narrative of FS Food Group restaurants: Yafo Kitchen, Mama Ricotta's, Midwood Smokehouse, Pacos Tacos and Tequila, and Heirloom Restaurant. She will be mixing drinks with Durham Distillery spirits at NCRLA Chef Showdown.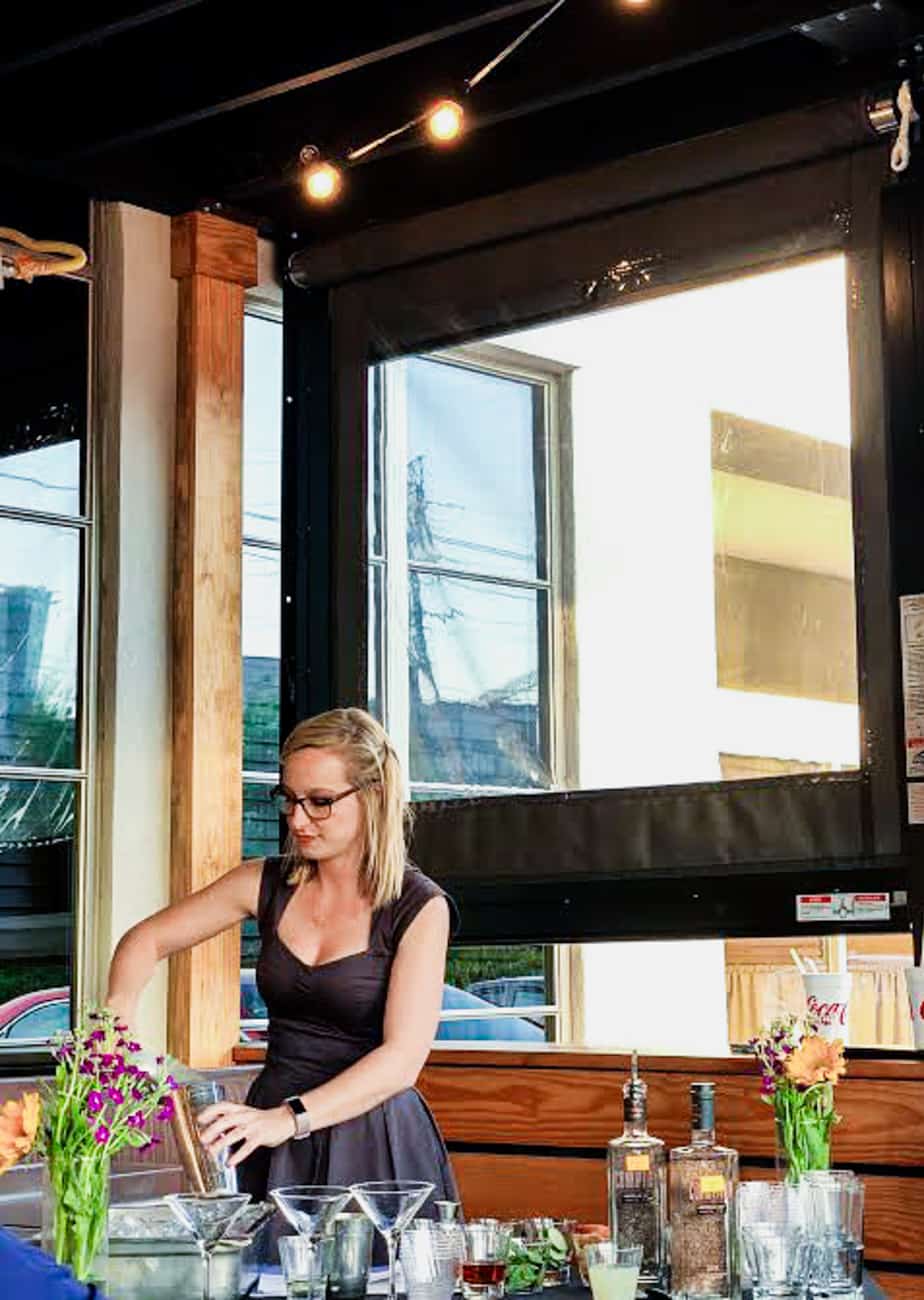 (photo courtesy of Sarah Turner Wells)
Why is the NCRLA competition important to you? After following the NCRLA events and community influences for a few years now, I am honored to participate directly with their mission-providing exposure for North Carolina products and businesses.
Why is eating and drinking local important to you? Eating local is a lifestyle and a responsible choice, but at the end of the day it's simply supporting your community that drives the movement.
It's friends and families visiting friends and families upholding their narratives and taking care of their values as a community.
What is your favorite way to showcase local ingredients in cocktails? We are lucky to have so many amazing products in the state, it isn't hard to find quality-tasty ingredients.
I love the idea of combining products that are made by friends in the industry, its very much like having a party of some of your favorite people…but in the form of a drink.
I try to use local in each element of the cocktail: spirit, supporting flavor, sweetener, and spunk (some type of fun throw off to keep the guest interested)."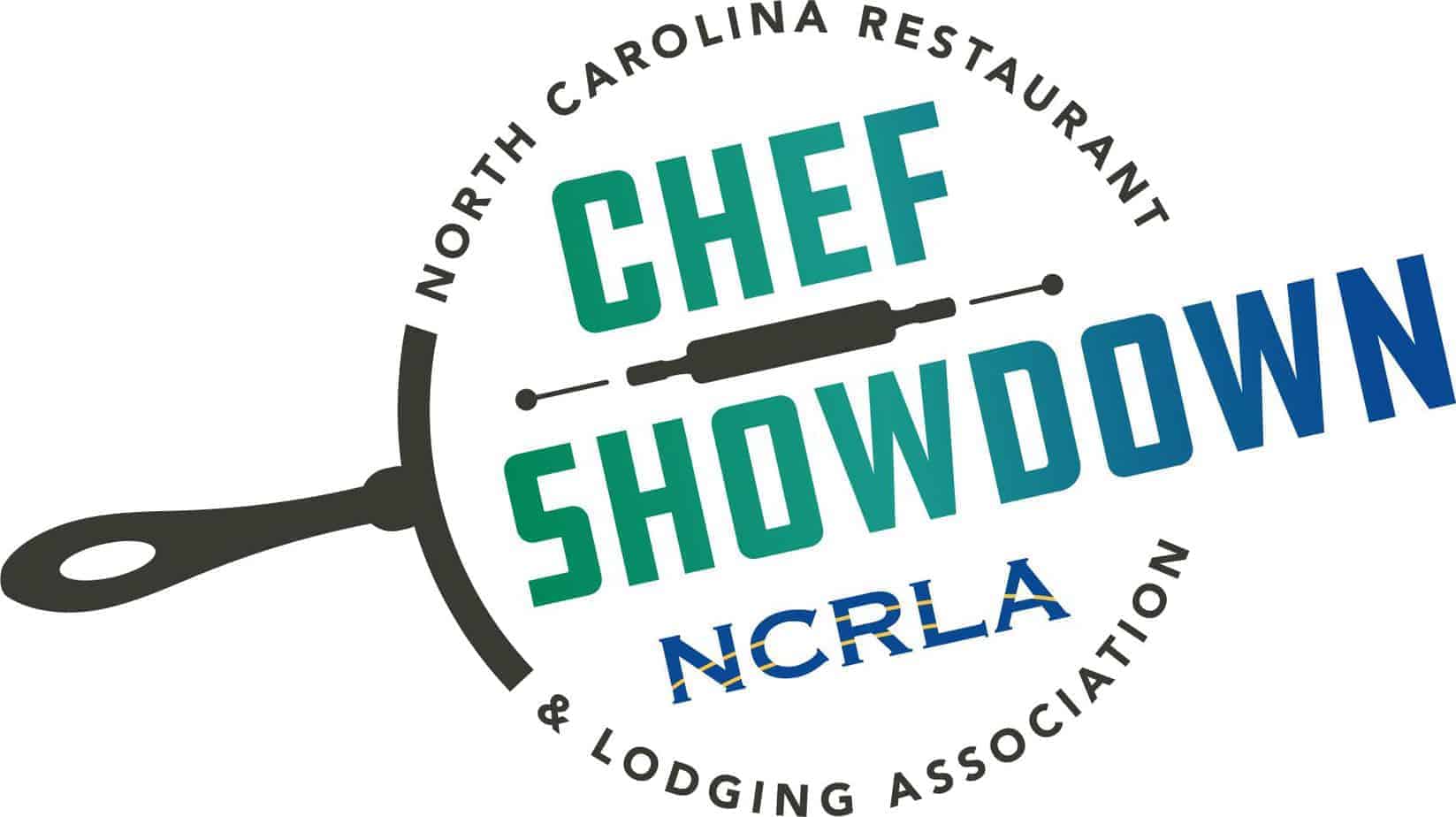 I'm looking forward to watching these three in the NCRLA Chef Showdown on Monday, August 27 at Founders Hall in Uptown Charlotte and I hope to see you there! 
The event runs from 5:30 p.m to 9 p.m. and includes food and drink tastings from North Carolina distilleries, wineries, and breweries.  Get your ticket on Eventbrite, and then get ready to have a great time. Good luck, Chris, Matthew and Sarah!