Since weather in Charlotte hasn't apparently gotten the memo that the first day of fall was last weekend, we've been falling for Tropical Smoothie Cafe's fall flavored smoothies to help us usher in our favorite season.
I partnered with Tropical Smoothie Cafe to create this content and am receiving compensation for this post. All opinions and content are my own.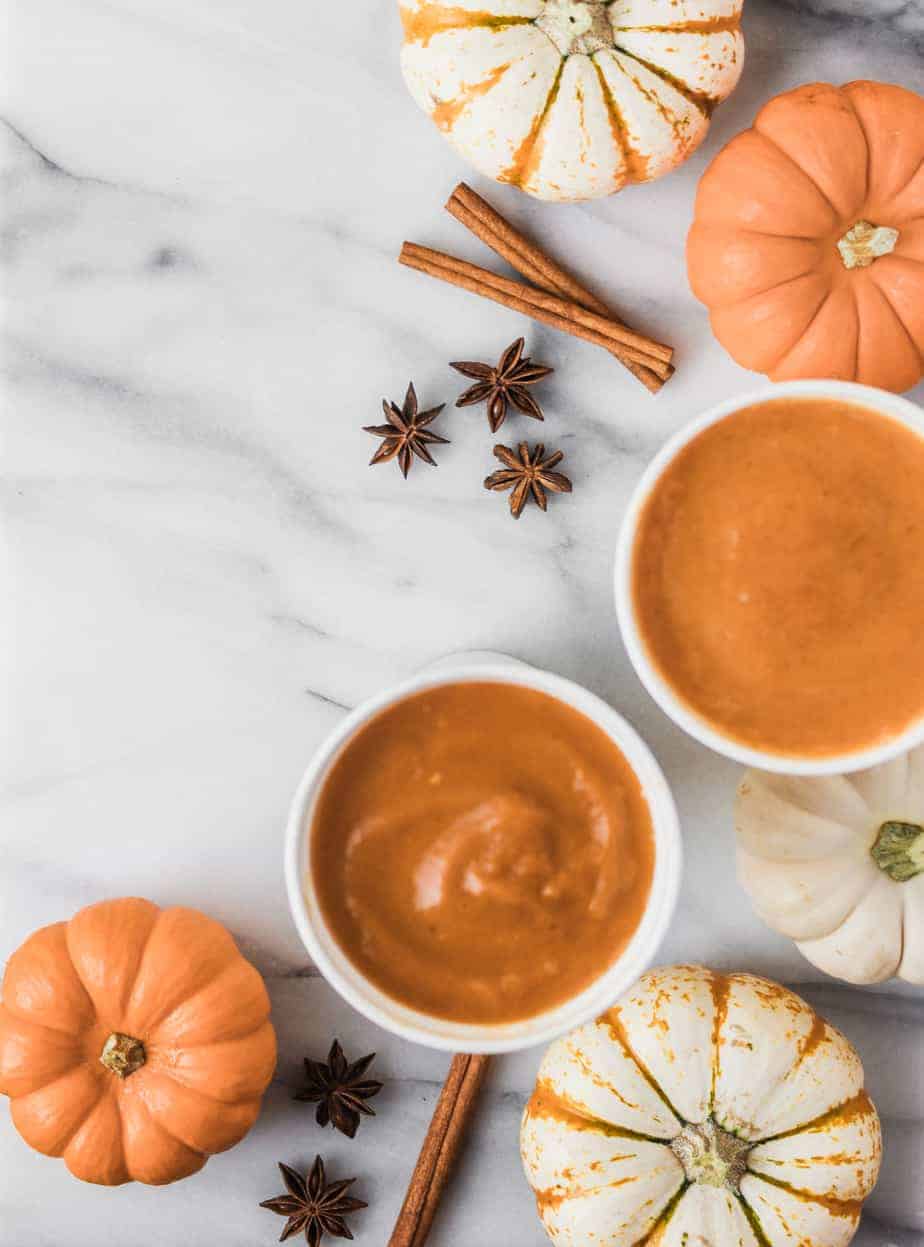 Last weekend, our air conditioning broke.
I know what you're thinking. "Chrissie, we know that you love air conditioning and are weirdly obsessed with it. But it's already fall, so why does it matter if your air conditioning works or not?"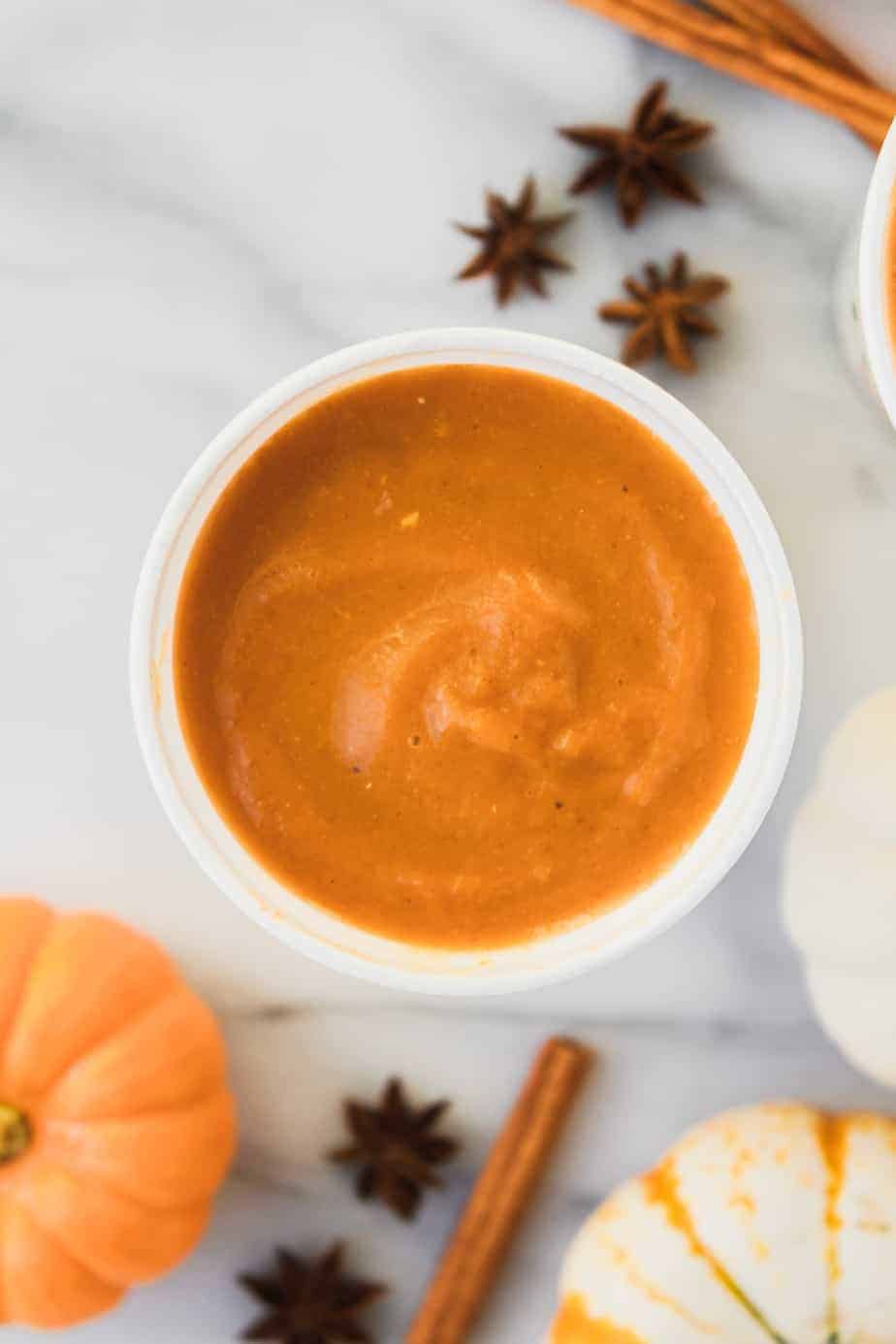 Well my weird obsession with air conditioning didn't really start until I moved to Charlotte: home of the hottest, most humid, stickiest summers ever. And yes I know that last weekend marked the first day of fall.
But apparently in Charlotte (remember, hot, humid and very sticky?) the weather hasn't gotten the message with the seasons change and it was in the mid-80s all week.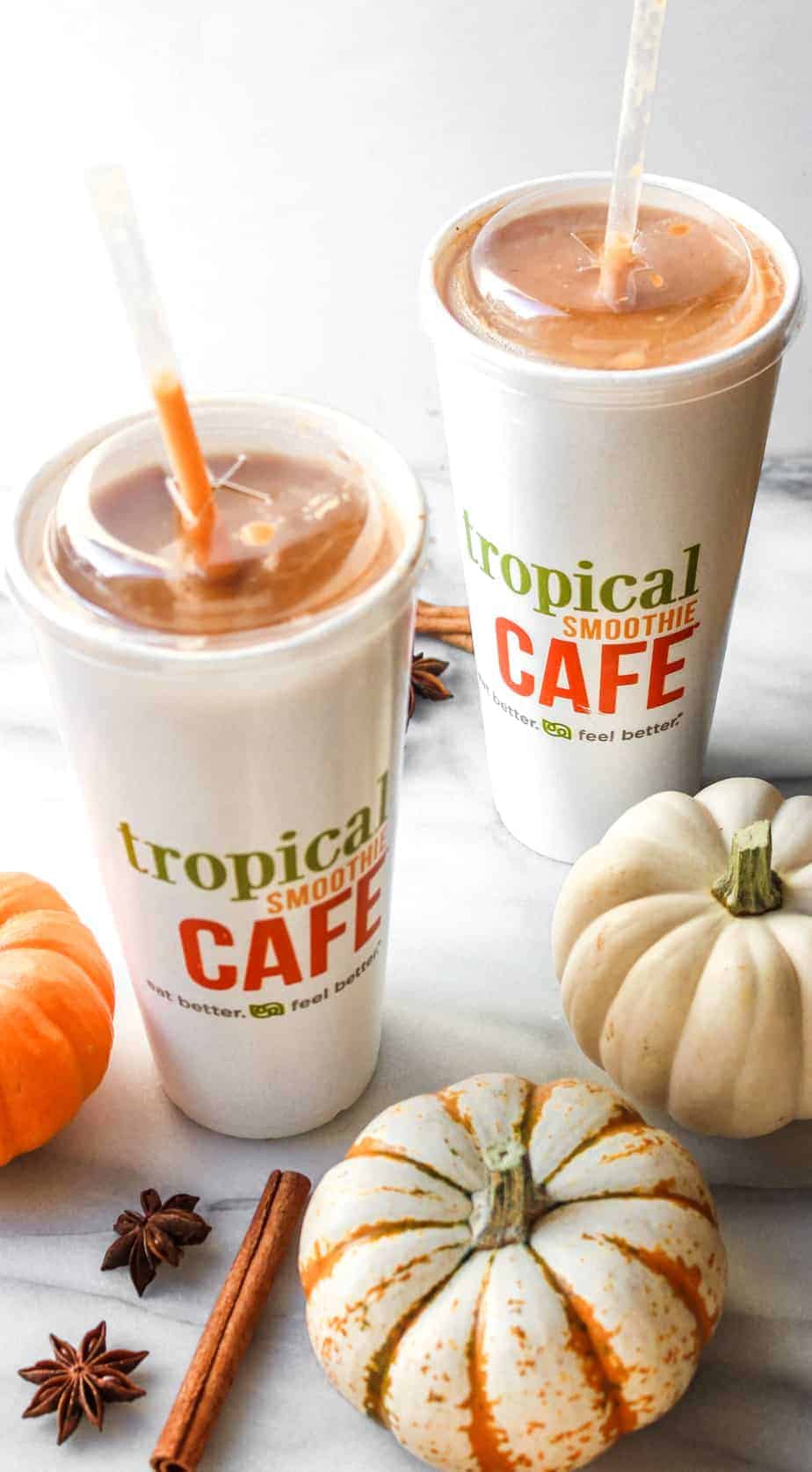 In fact, our local meteorologist said on the nightly news on Wednesday that September has been hotter than June.
See guys? I can't make this up! He's a professional! And we need air conditioning.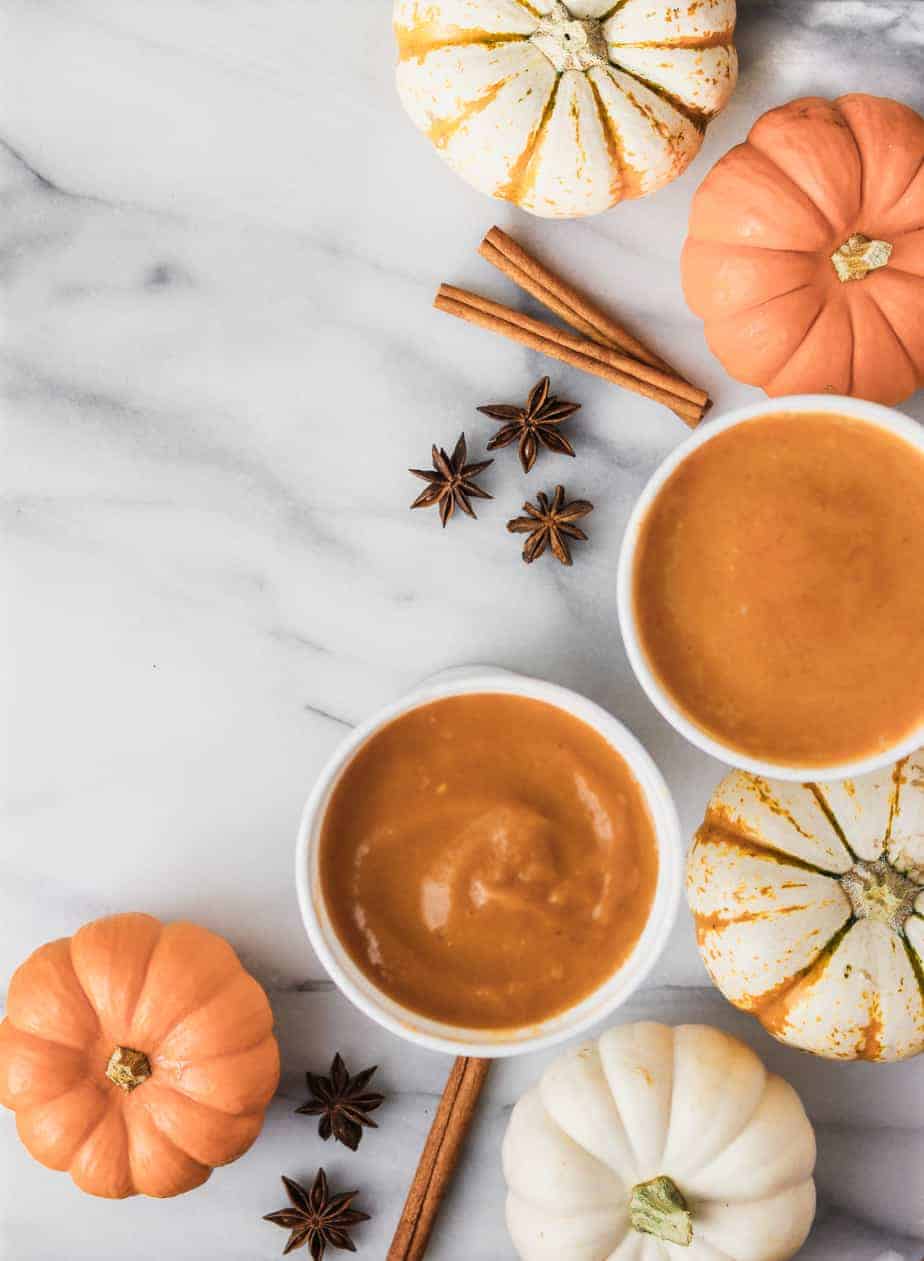 So while AJ tinkered with the AC and the temperature in our house steadily climbed into the 80s, I ran out to find a way to cool off.
(After all, my car does have air conditioning).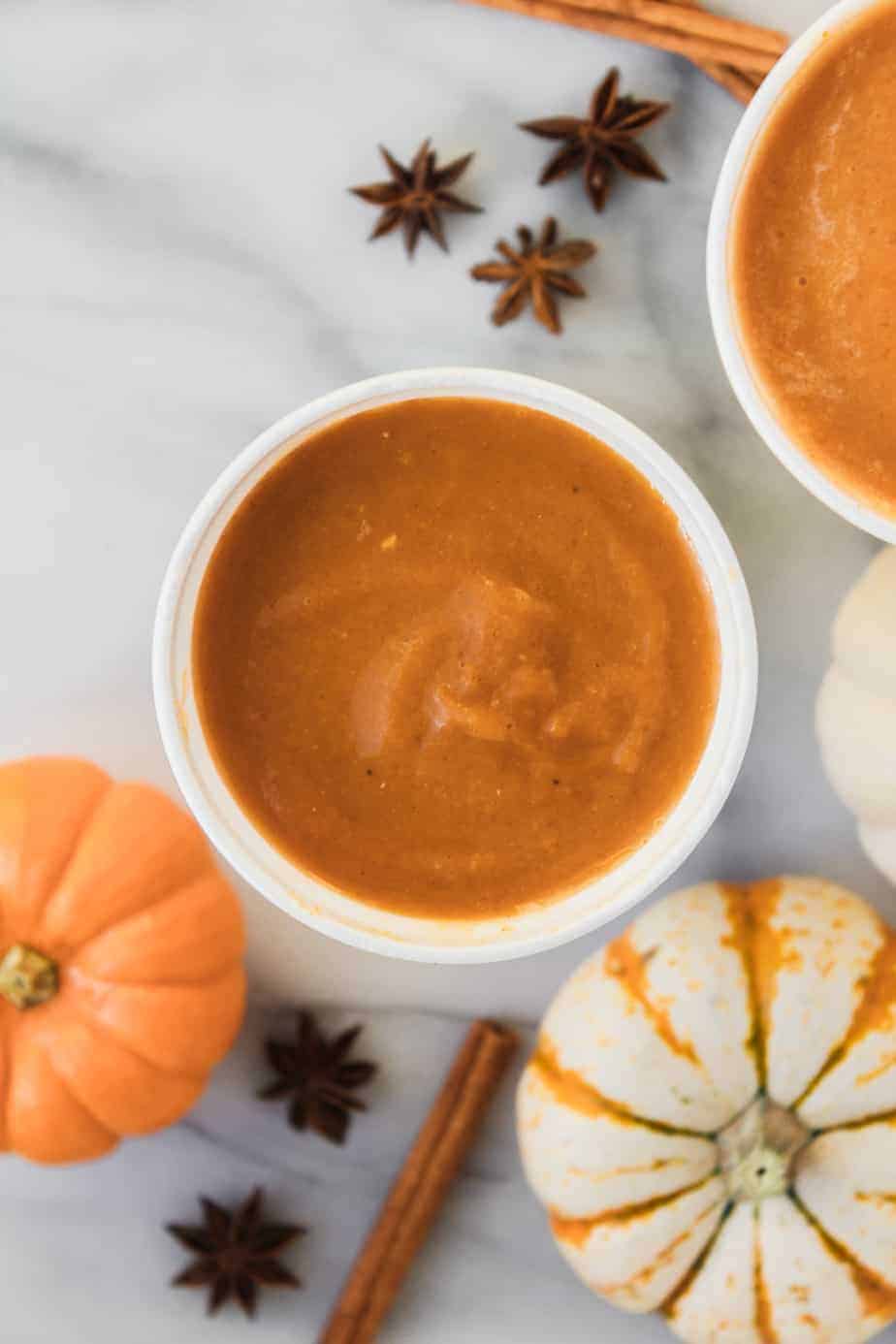 But with air conditioning in our house or not, I seem to run into this same problem every fall.
The end of September comes, and I'm ready. I'm ready for apple picking. I'm ready for pumpkin flavored everything. I'm ready to trade my shorts and sundresses for chunky sweaters and boots. I'm ready for warm drinks. I'm ready for chilly nights.
The calendar says it's fall and the weather just won't cooperate.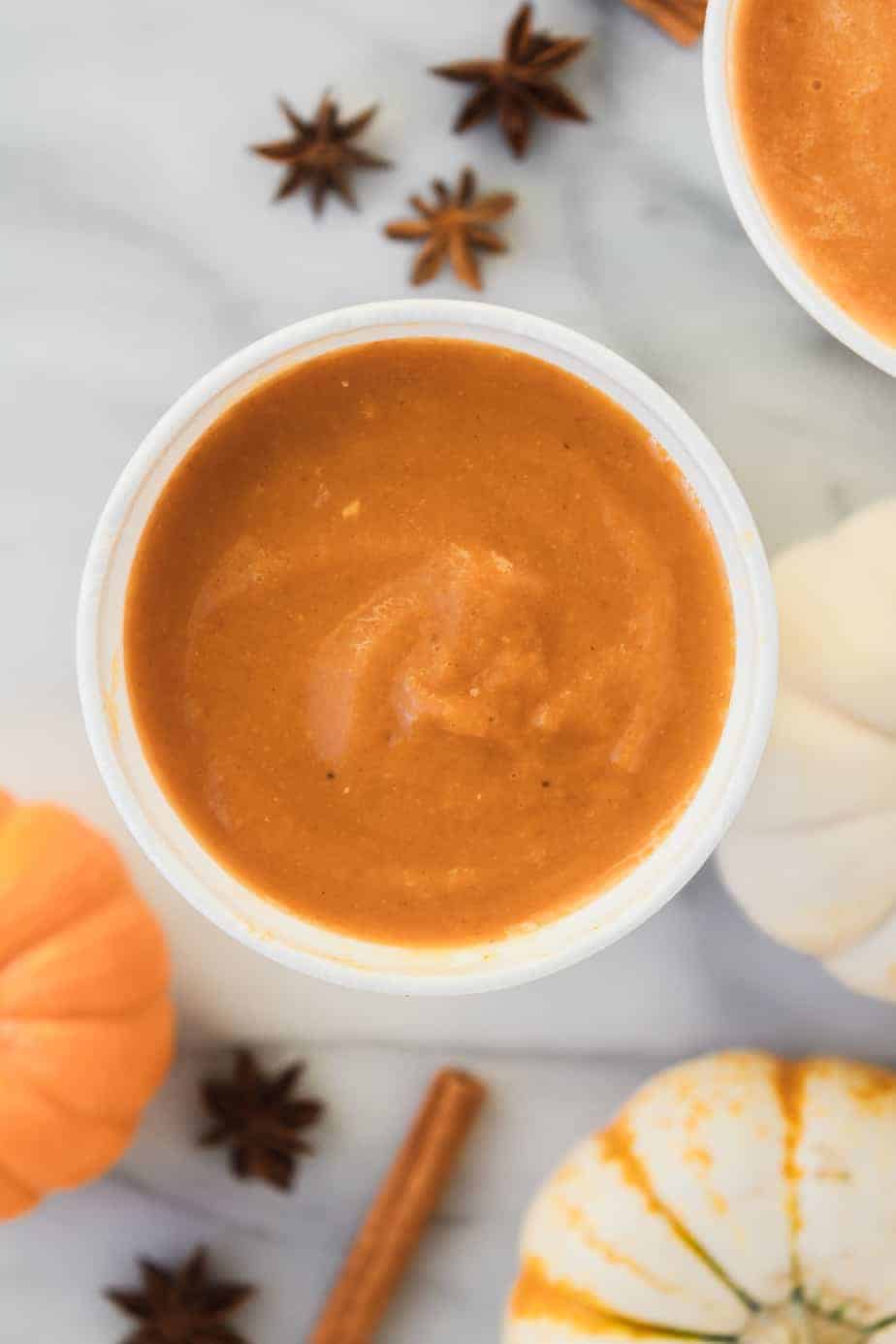 And as much as I love pumpkin (come on guys, these pumpkin waffles are life), sucking down a hot pumpkin spice latte when it's 87 degrees outside is just not something I can physically tolerate.
So thank god, praise hands (insert your favorite exclamation here!) for Tropical Smoothie Cafe's fall smoothies! These creamy and indulgent smoothies feature all of my favorite fall flavors (Chai, Pumpkin Chai, and Pumpkin Pie) and are totally drinkable no matter how hot it is outside.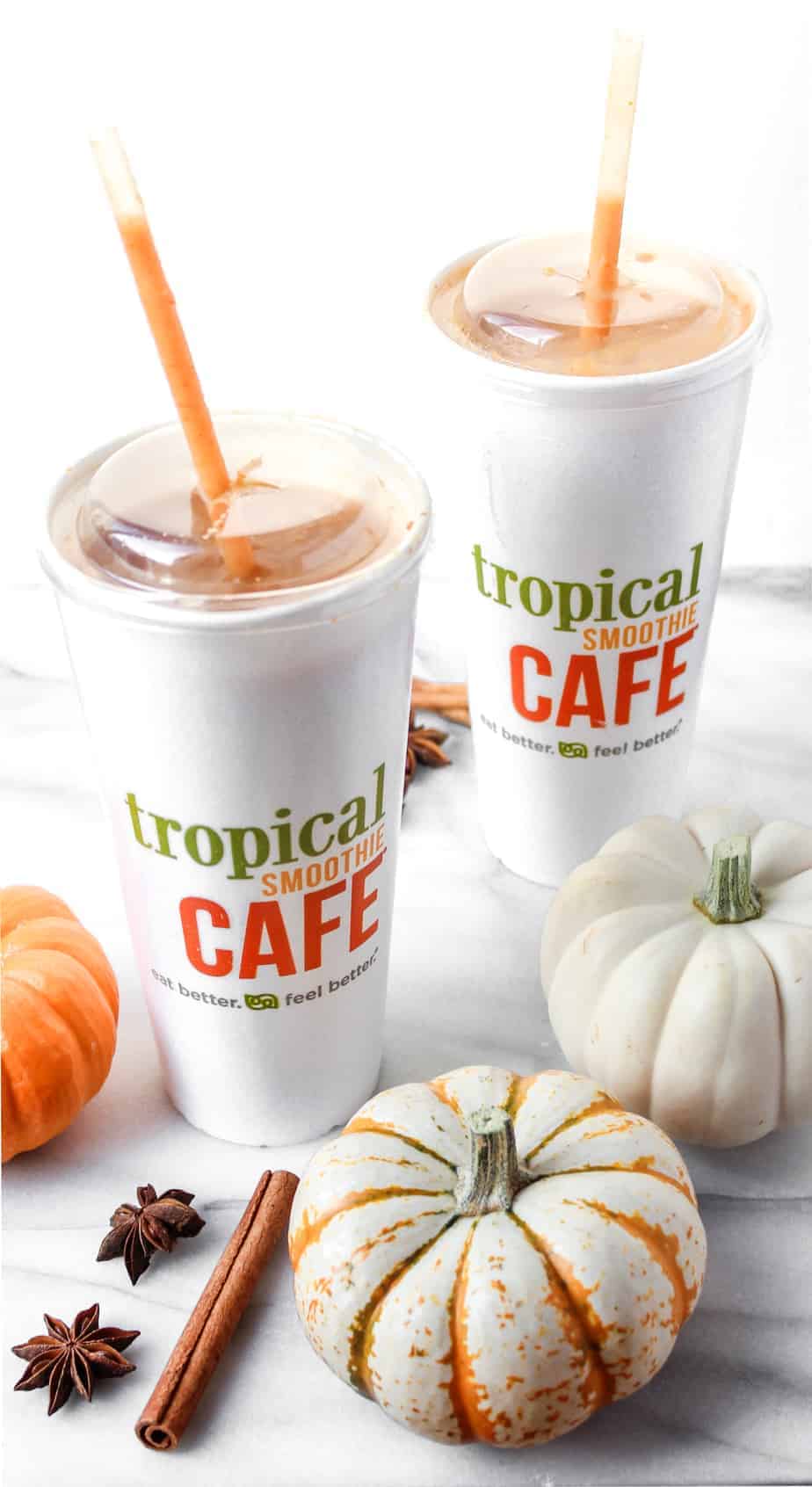 All three fall flavors are made with fresh, quality ingredients, including real pumpkin and real chai, roasted bananas, non-fat yogurt, white chocolate and cinnamon and will totally satisfy your fall flavor cravings.
Our Pumpkin Chai and Pumpkin Pie smoothies totally did the trick (smoothies are a great way to cool off!) but I guess AJ's tinkering helped too, because he got the AC up and running by the time I got home.
Forget a PSL or my chunky sweaters or the fact it's 87 degrees outside; I've got a Pumpkin Chai smoothie. Happy fall y'all!