Lesley and I wrapped up our lovely lady weekend in Asheville in the classiest of ways: with a spa day followed by wine, dinner and mountain views at The Grove Park Inn. Looking for things to do or where to eat and drink in Asheville, NC? Check out Off the Eaten Path's Asheville Travel Guide!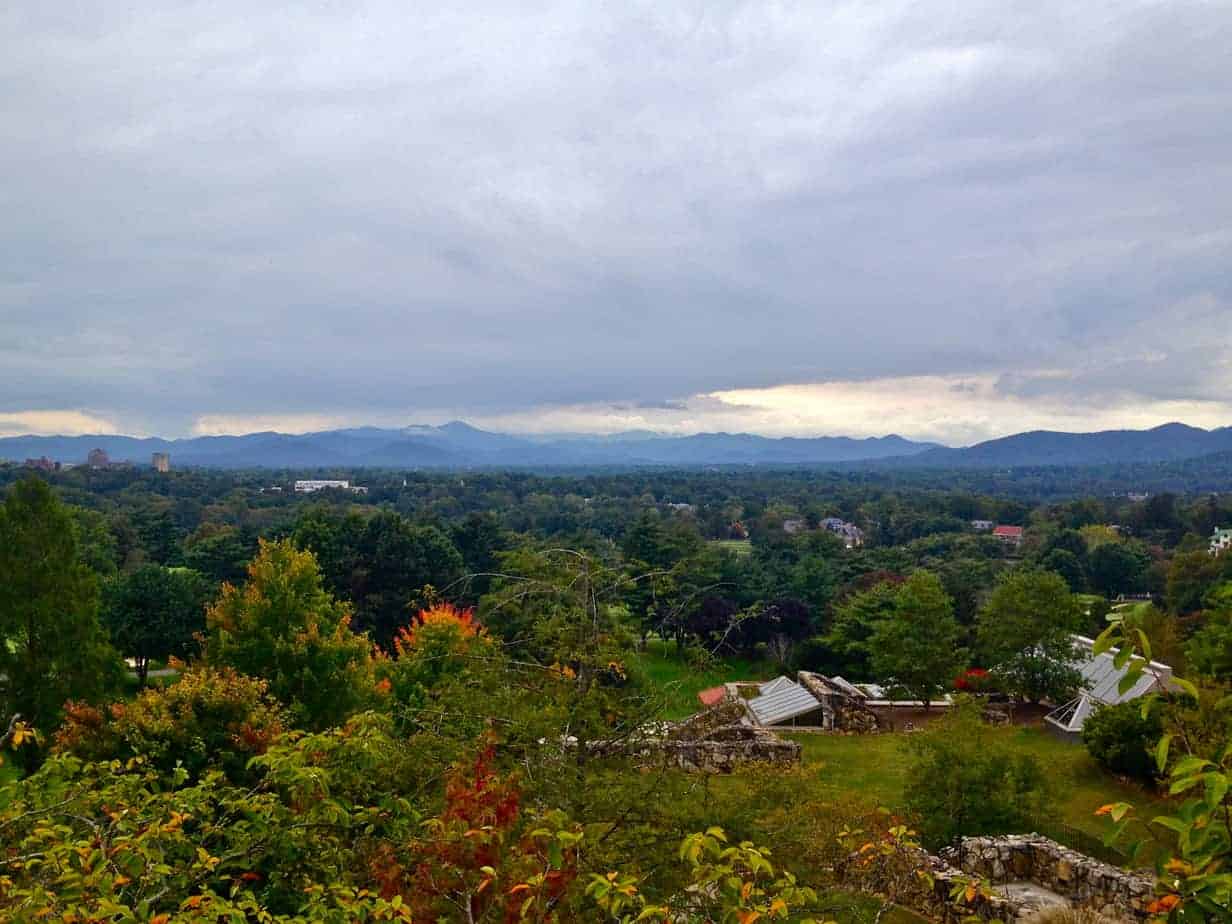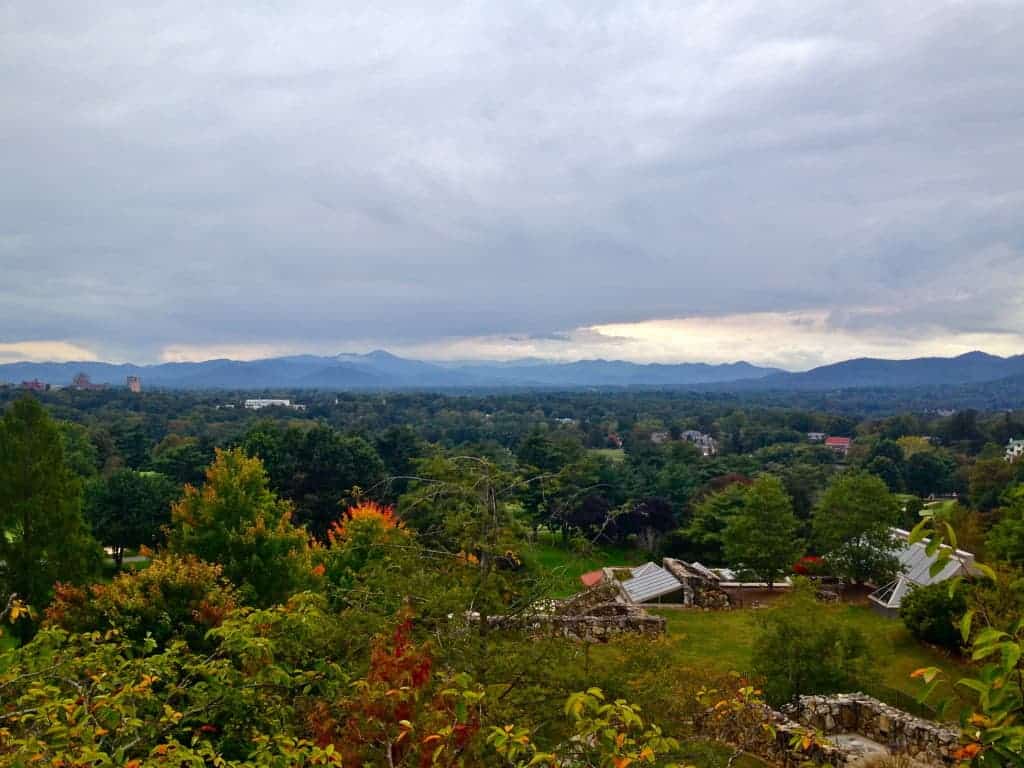 The Grove Park Inn is a healthy mix of luxury and history; the perfect spot for a history nerd like me to treat herself. I had a great day doing much of nothing at the spa (nothing beats doing much of nothing in a cozy robe), sipping on wine as the sun went down behind the Blue Ridge Mountains, indulging in a delicious dinner feast and exploring the halls of the historic inn (truly one of my favorite games was to wander down the hall and read the name plates to see which famous or historical folks had caught some shut eye in the inn). Nerd alert.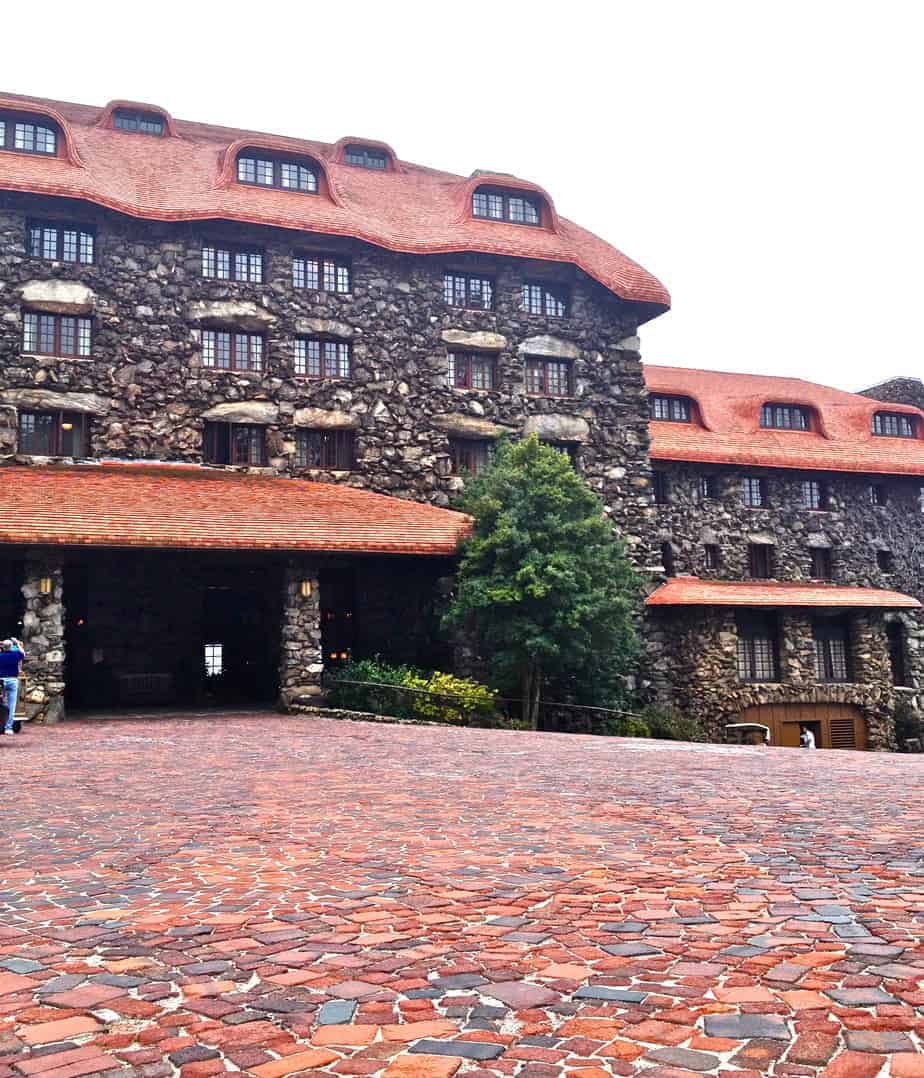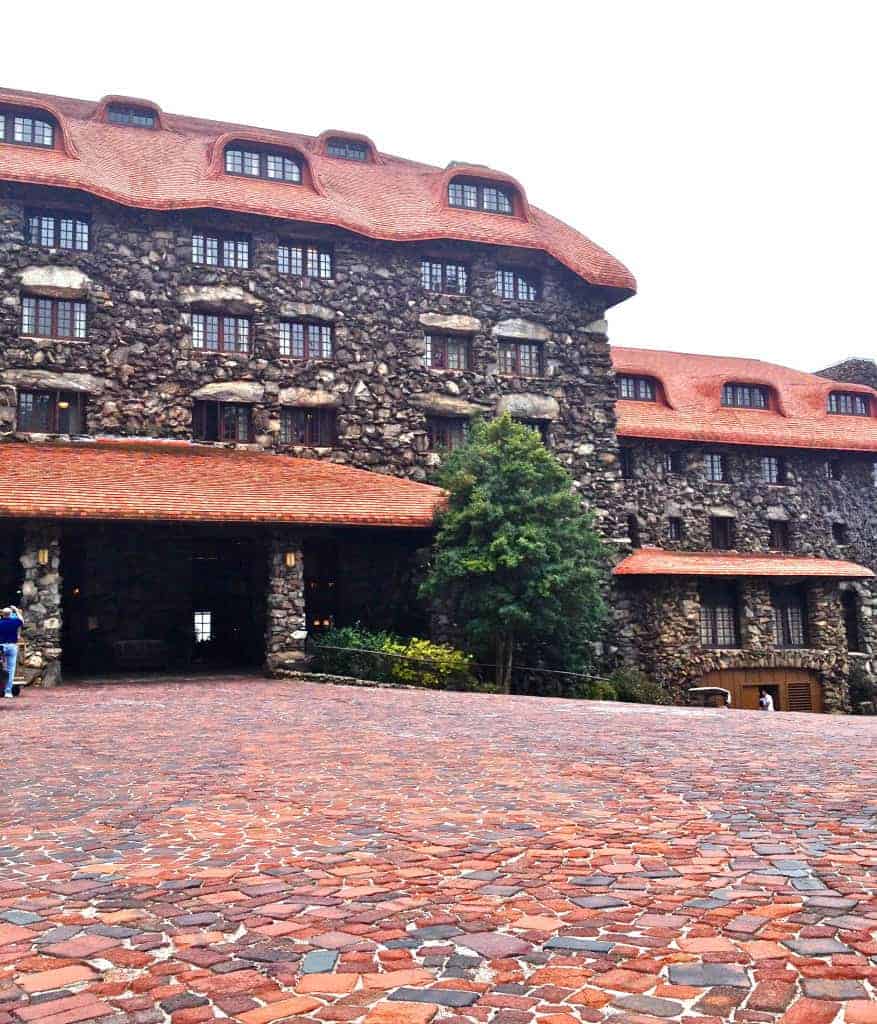 We were welcomed early Sunday morning (after a delicious breakfast at Sunny Pointe Cafe). The Grove Park Inn's granite boulder build is gorgeous, and there's definitely no mistaking the Inn's signature red clay, tiled roof, that resembles melting snow. The grandiose granite lobby sports two 14-foot tall fireplaces (hidden inside each of the chimney stacks are elevators that take guest to their desired floors). We checked into our room and headed straight for the spa, which is built underground to preserve the sweeping views of the mountains and Asheville in the distance.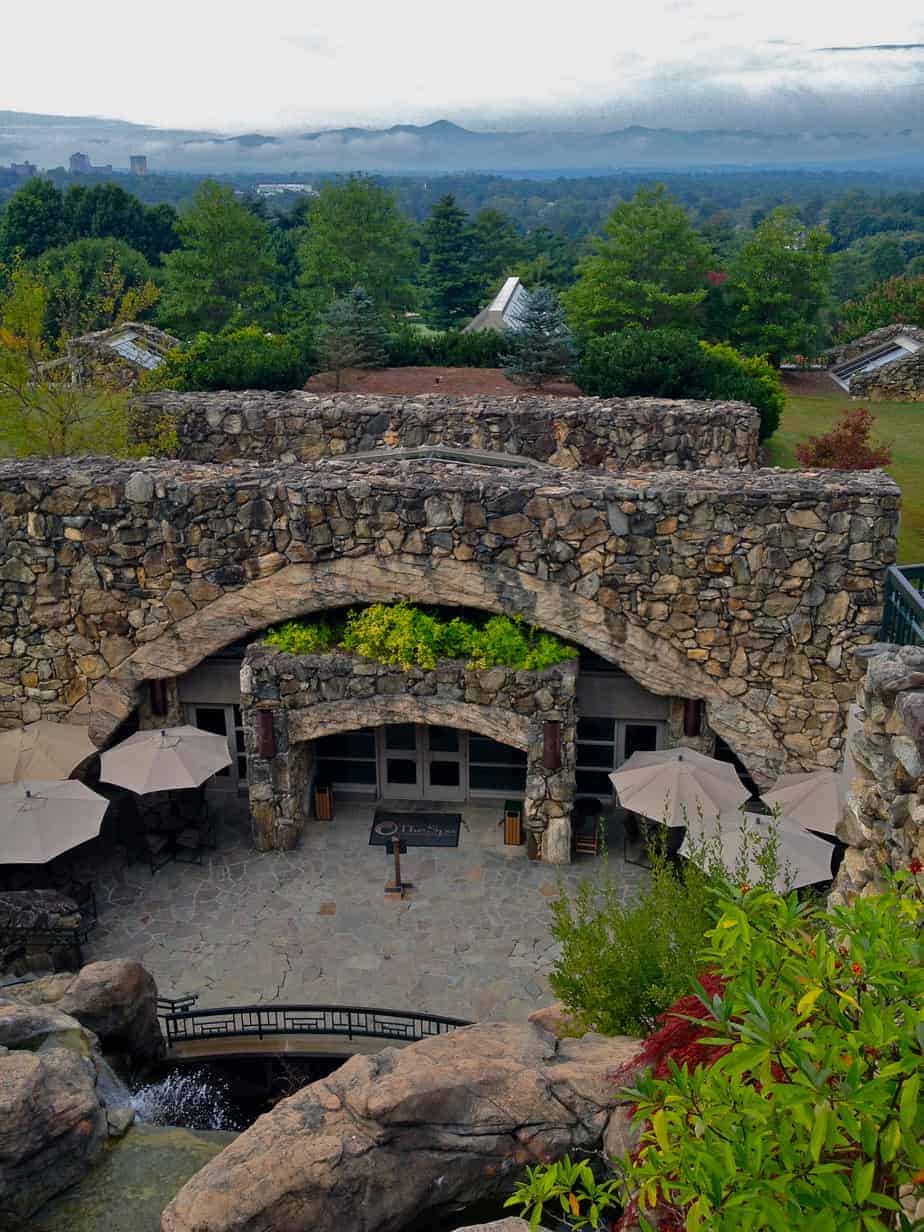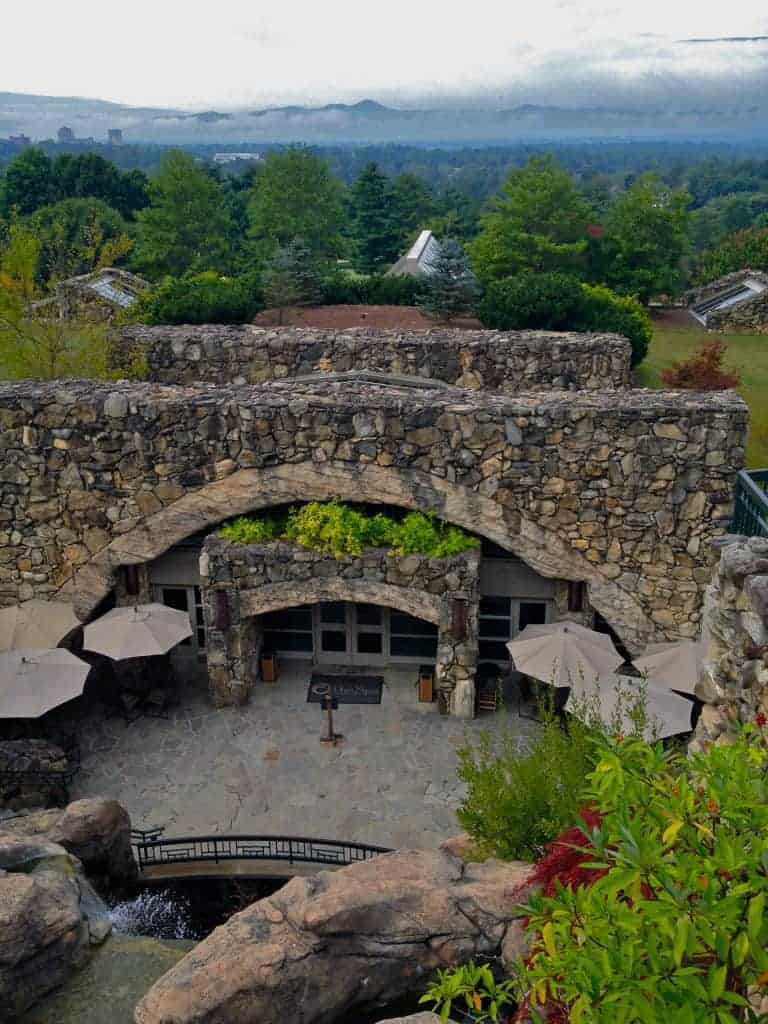 Lesley treated herself to a birthday massage during our spa day, which she said was magical and wonderful. Because of tight funds, I did not get a treatment, but instead opted for the spa's day pass which gave me access to all of the different areas at the spa and provided me with optimal, day long lounging.
The spa is a magical, relaxing, quiet atmosphere complete with hot and cold plunge pools, steam rooms, inhalation rooms, and saunas. The main area with the lap and mineral pools looks like you're walking into a dark cave, with dim, romantic lighting and underwater music. We spent a majority of our time in lounge chairs out on the spa's sundeck soaking up the early fall sun and taking quick tips in the outdoor hot tub.
(As a side note, there are a lack of photos in this post, I know. But as a good little rule follower, I didn't have my phone with me at the spa and didn't take photos, per spa rules. You should check out The Grove Park Inn's photo gallery for seriously stunning pics of all things Grove Park!).
We grabbed lunch at the spa (all day long in soft robes I'm telling you is the life). I decided on something light because we had been eating and drinking all weekend long (which is not a bad thing), and munched on the grilled chicken salad. The salad was fresh and tasty and I washed everything down with a peach sangria. So refreshing. Then it was back to more lounging.
After our spa day, our room was ready so we showered, grabbed our things, and hopping on the secret chimney elevator to our room. Our room was small and quaint, with windows that overlooked the mountains. I loved the cute vintage details including the original solid oak Arts and Crafts–style furnishings made by Stickley and Roycroft (there was a healthy mix of modern elements involved too, like a flat screen TV).
We got settled and then meandered the halls for a while. For the fellow history buffs out there, The Grove Park Inn has played host to ten United States Presidents and a fair share of celebrity guests throughout the years. Our room was down the hall from where F. Scott Fitzgerald stayed in the summers of 1935 and 1936 so he could be close to his wife Zelda.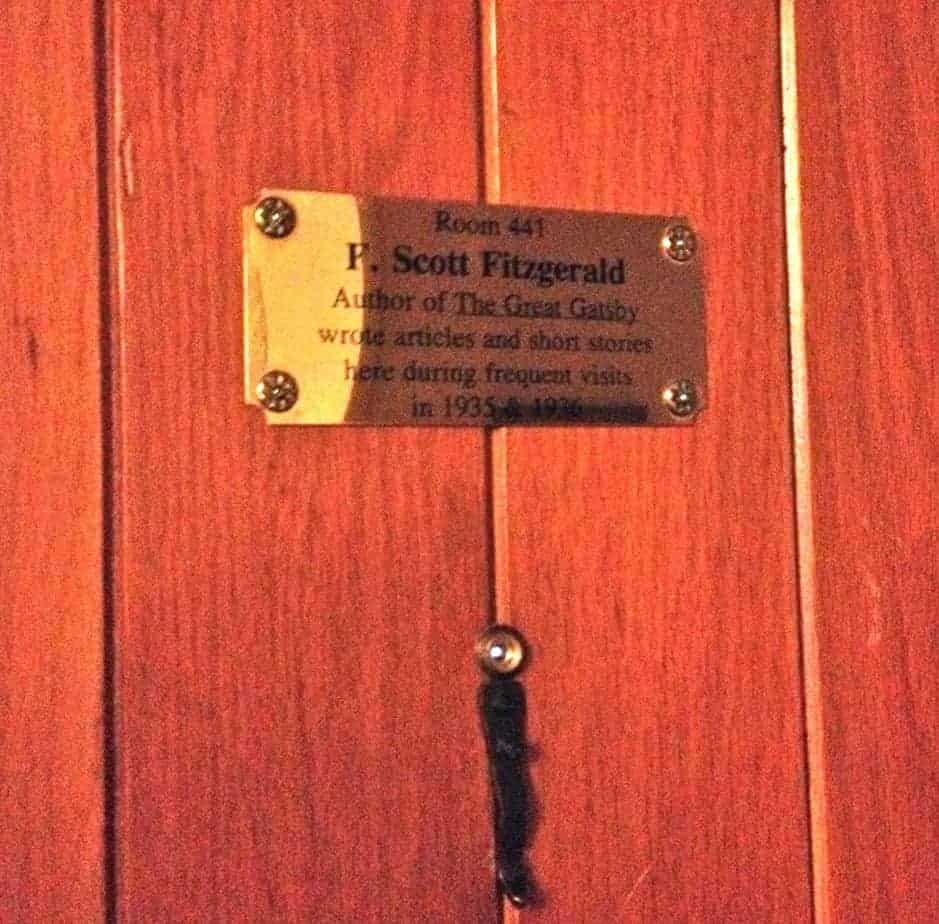 Our other famous neighbors included ballet dancer Mikhail Baryshnikov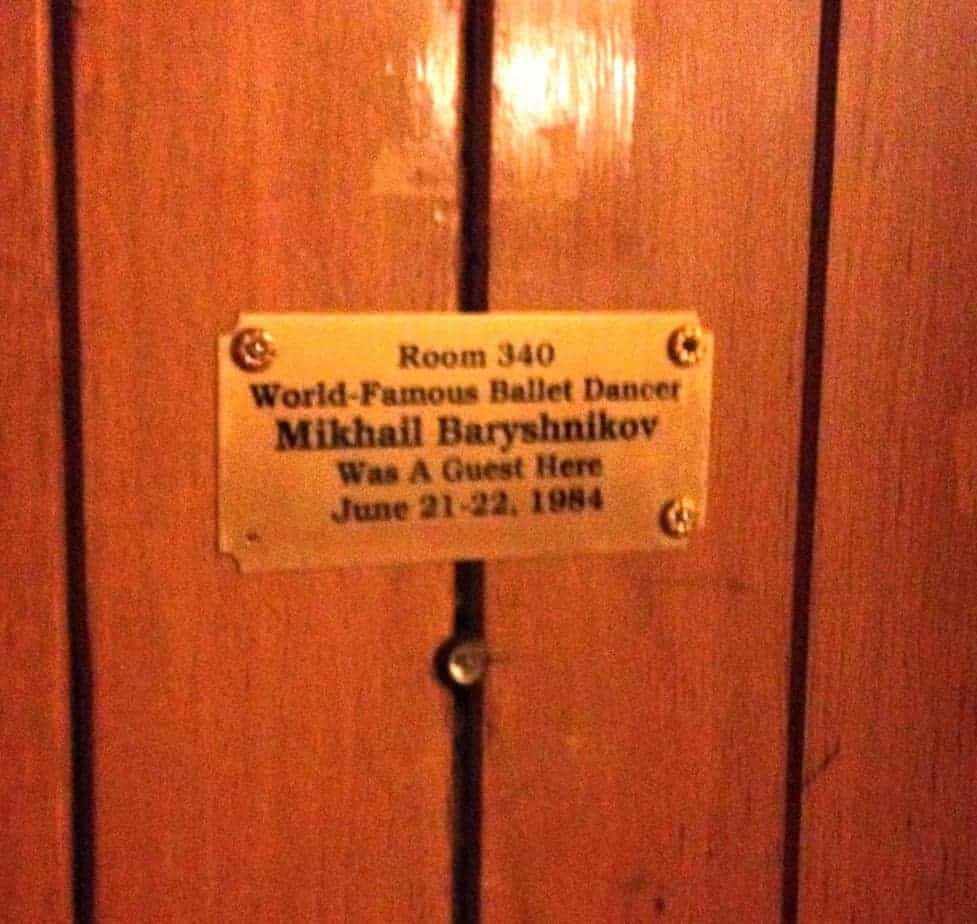 and former Secretary of State Henry Kissinger.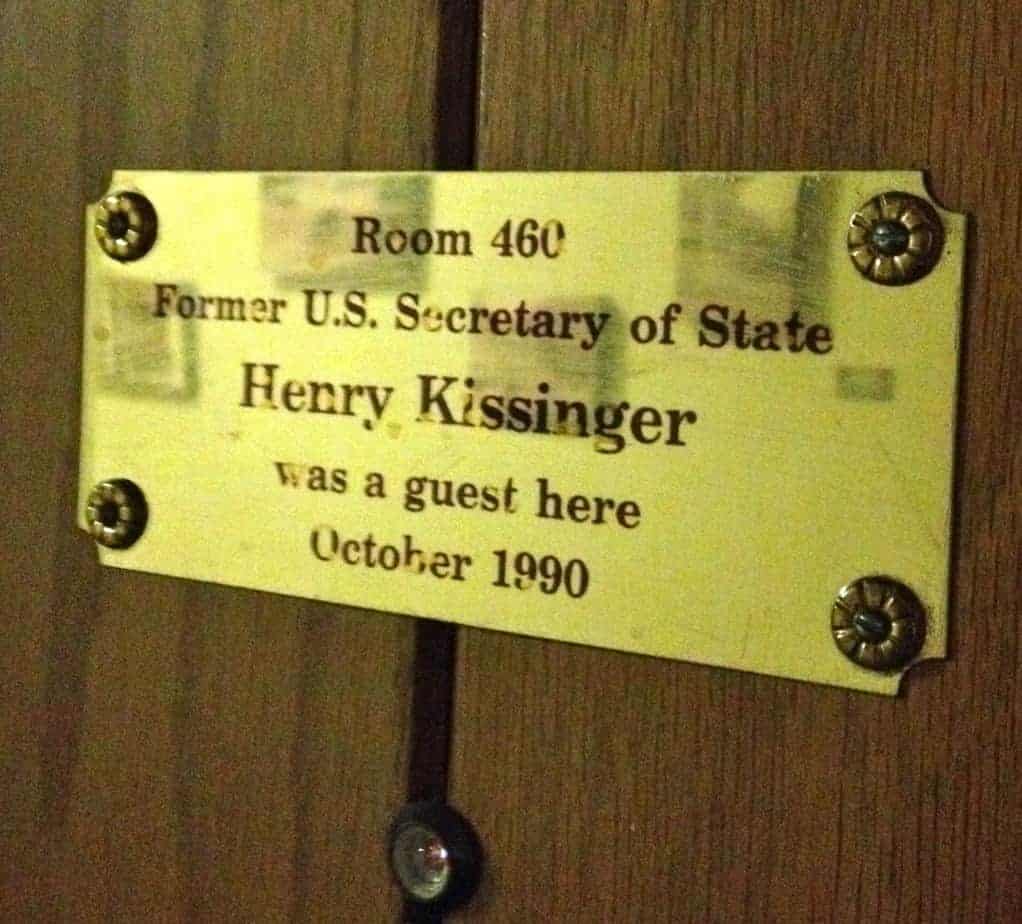 Other notable guests include: Thomas Edison, Henry Ford, Harry Houdini, David Copperfield, Anthony Hopkins, Danny Glover, Gene Hackman, Dorothy Hamill, Viktor Petrenko, and presidents Barack Obama, Bill Clinton, Woodrow Wilson and FDR.
We then settled on The Sunset Terrace for what else: wine and the sunset. The mild fall day was perfect for red wine sipping and chatting before our dinner reservation. Our dinner at The Sunset Terrace was fun and delicious. The tables are in close quarters, and we ended up next to a couple from Phoenix who we traded some fun stories and travel tips with (I made sure to tell them about the spots I loved in Charlotte, Charleston and Savannah which is where they were headed after Asheville). Our waiter was friendly and entertaining (and after a conversation with him it turned out he was from Northern Virginia too and went to our rival high school, small world). We also ended up being the lucky beneficiaries of a unfinished bottle of champagne left behind from a Grove Park employee's birthday dinner (no complaints here!).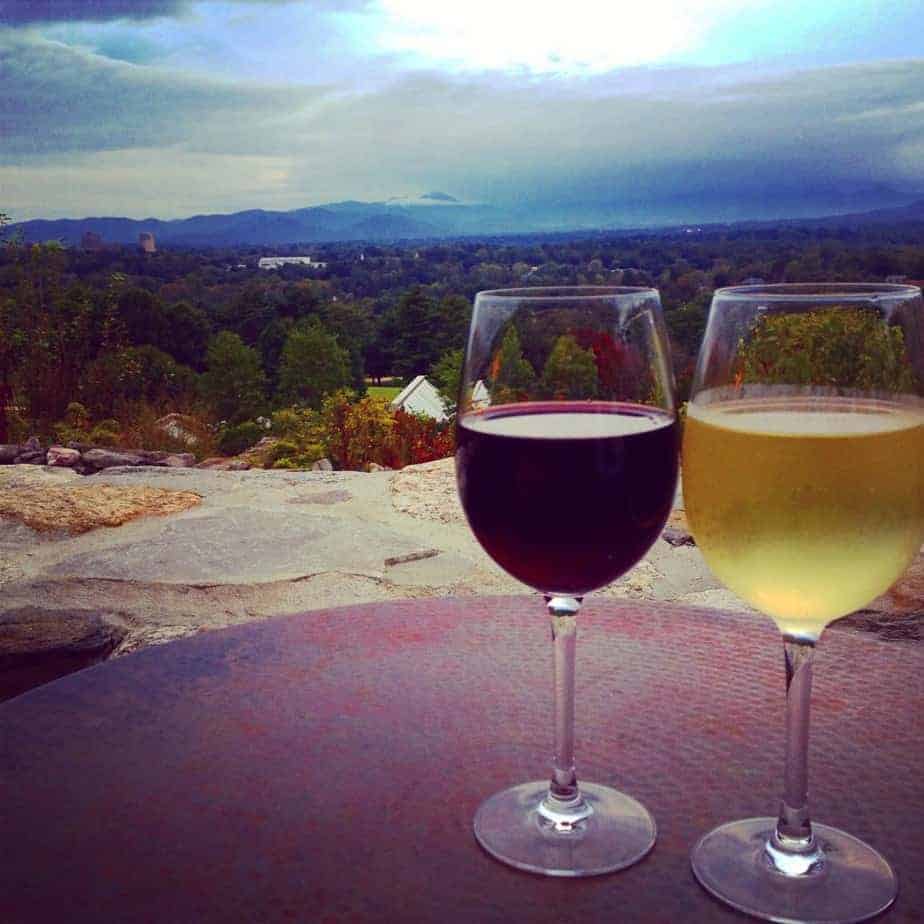 We shared a bottle of wine and both ordered steak (The Sunset Terrace menu features steak, chops and fresh seafood, so we thought steak was a good bet). We also shared a few sides, including the butter roasted asparagus, sweet potato casserole and the glazed carrots. The price tag was steep, but we knew going into it we were paying for the experience (definitely worth it to treat yo self).
We capped our night off with a glass of wine in the Edison, a newer bar in The Grove Park Inn, with a more modern, contemporary spirit. Our night wasn't complete without a little time in the rocking chairs in front of the lobby fireplace before hitting the hay.
While it's expensive, the cost is worth the luxury, magic and history of The Grove Park Inn. The Grove Park Inn is definitely a classic, one of a kind, North Carolina experience that I highly recommend.
What is your favorite way to treat yourself?
groveparkinn.com / 290 macon ave., asheville, nc
spa open daily 8am-9pm
the sunset terrace open seasonally 11am-230pm, 5pm-10pm