Michelle, blogger behind The Secret Ingredient Is, share's her favorite Queen City restaurants (and breweries! and ice cream shops!) in today's Charlotte's Best Bites.
AJ and I got home last night from a long weekend in Asheville celebrating our second wedding anniversary (time flies, am I right?!) and so I am thrilled today to have my friend Michelle take you to some of her favorite Queen City spots in her Charlotte's Best Bites!
Hey Off the Eaten Path Readers! I'm Michelle, the blogger behind The Secret Ingredient Is. I spent most of my life in the Midwest, moved to Charlotte in August 2014, and started a food blog to document my adventures in the kitchen.
While my blog mostly focuses on my own recipe creations, I often ramble about travel, Charlotte favorites, the books that keep me up until 2 am, and which Real Housewives franchise rules them all.
I'm constantly in awe at how much the food scene continues to grow in Charlotte. With new restaurants and breweries popping up every week, it makes it hard to pick just a handful of favorites! But this list of my best bites are truly the ones I keep coming back to week after week.
I'm grateful to have connected with Chrissie and the Charlotte Food Bloggers a few years ago, and they've introduced me to some of my favorite spots around the Queen City.
Favorite Low Key Date Night: Alexander Michaels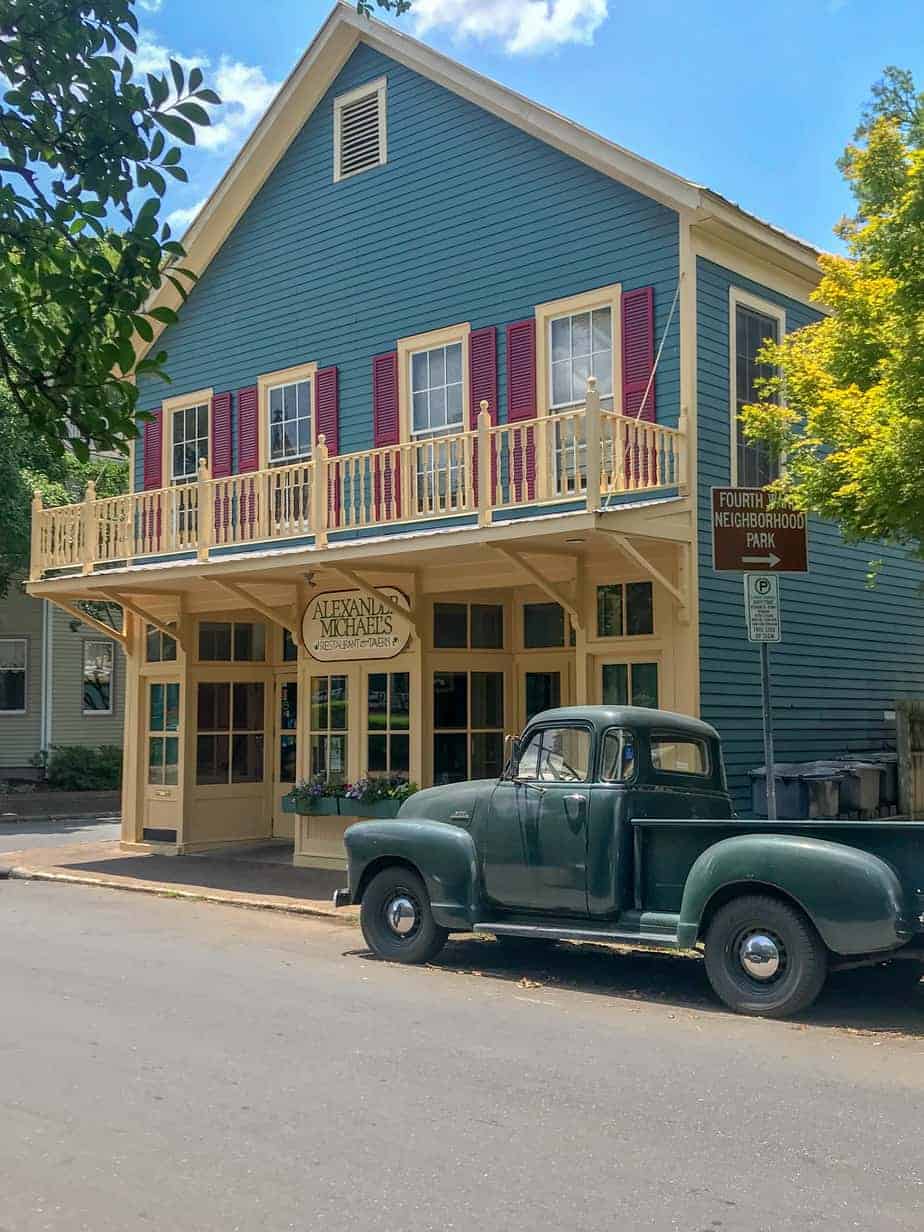 When we used to live in Fourth Ward, Al Mike's was our favorite place to walk to.
I love this hidden gem that most visitors probably don't even know exist. It's a no frills, no fuss restaurant – the mood is dark, but the ambiance is inviting.
It's a perfect spot for a cozy date night, or a casual catch up friend when you want to go into deep convo and not feel rushed.
They have a great draft list of local beers, and while I always try to venture out, I pretty much always order the same things every time I'm there.
My favorite go-to's are the fried pickles for an appetizer, and then I always rotate between a bowl of the spicy crab soup, the quinoa black bean burger, or the penne athena.
401 W 91th St | Fourth Ward
Best place to take visitors: Amélie's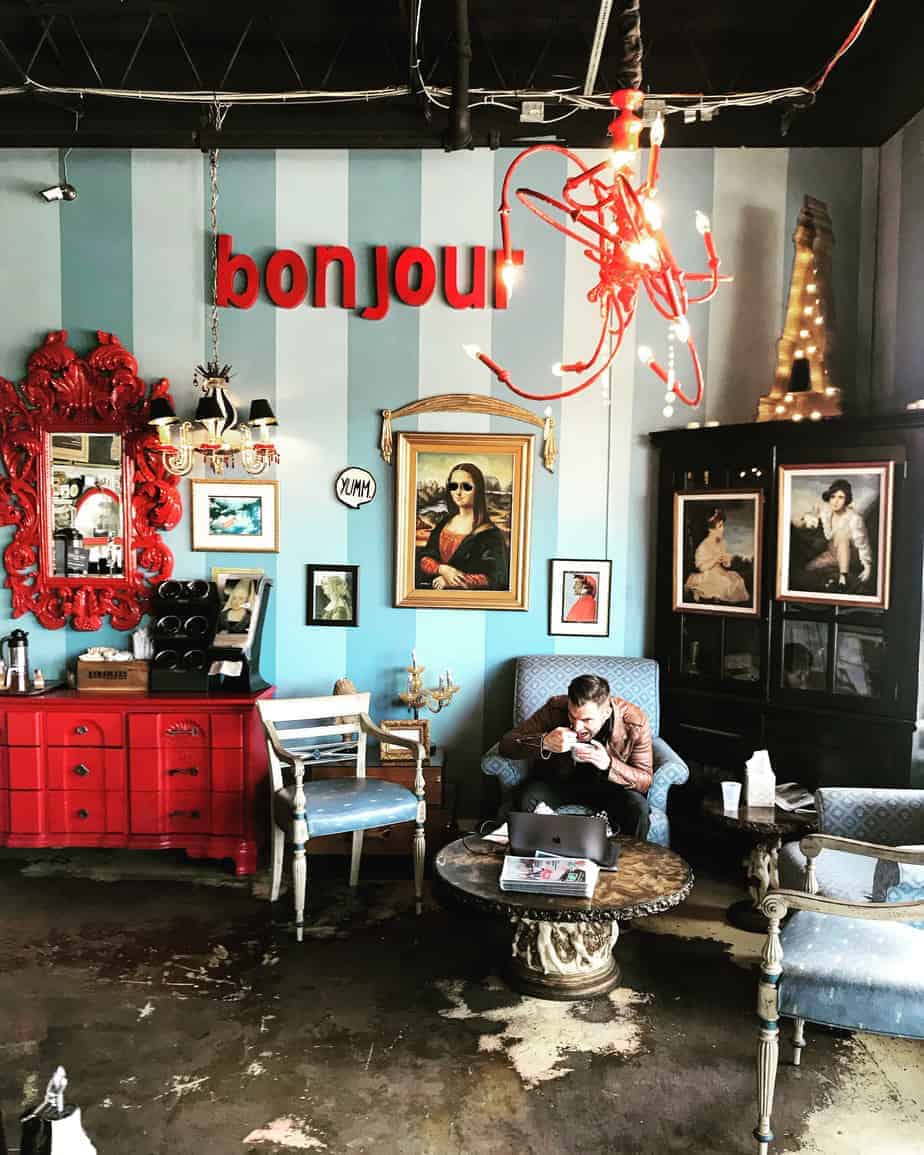 Specifically in NoDa!
Seriously if you asked any one of our last 5-8 visitors, they will tell you I've taken them to Amélie's for breakfast one morning they're in town.
While all the locations are quaint, the one in NoDa is my favorite. It was one of the first places I discovered on my own when I moved to Charlotte four years ago, and it holds a special place in my heart.
The breakfast sandwiches, quiche of the day, and ALL the pastries are just delicious. I can't pick a favorite macaron because honestly, they're all just amazing.
Usually when I go, I'll make a breakfast sandwich on a croissant, and add bacon, mixed greens, and gruyere/manchego/or brie cheese, and I can never pass up a pastry. Whether it's taking home a box of mixed macarons or splitting a pecan sticky bun, or a chocolate éclair – I'm convinced
2424 N Davidson St #102 | NoDa (with other locations)
Down Home Dinnertime Deliciousness: Haberdish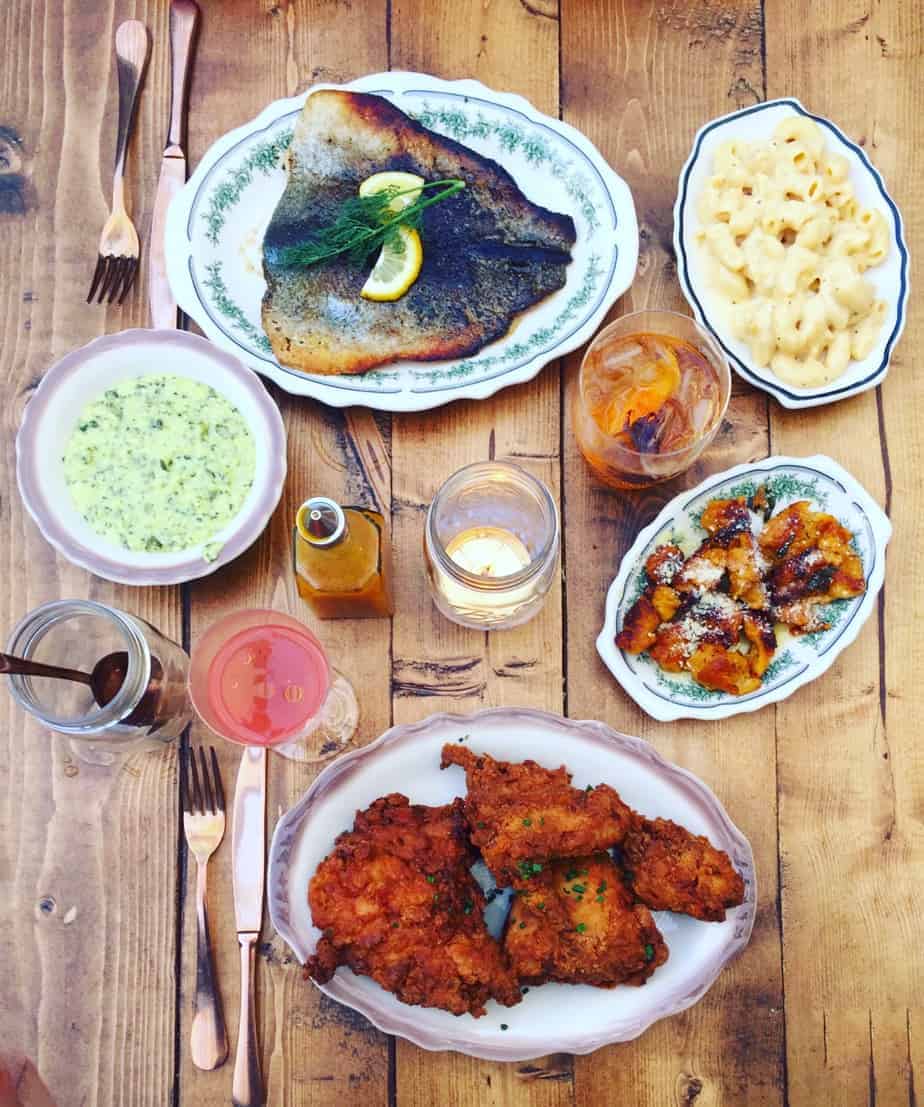 Haberdish has been all the buzz since it opened, and rightfully so – everything on the menu is perfection. Both the brunch and dinner menu are delicious – and the cocktails?
Yes, they are a masterpiece.
I think it's most fun to go to Haberdish with a few other people for dinner, that way you're able to order and try a lot of different dishes/sides.
Best piece of advice: Go to Haberdish very hungry.
For appetizers I don't think you can go wrong with anything – but I really love the pimento cheese ball, biscuits & jam, and the deviled eggs.
The fried chicken is beyond everything you can hope and dream for (and I love the honey mustard sauce!), and then it's time to pick the fun stuff – the side dishes. You have to get the mac and cheese with crispy chicken skins, and I really love an order of the bread putting and tots too.
Go big or go home, right?
3106 N. Davidson Street | NoDa
Treat Yo'Self: Jeni's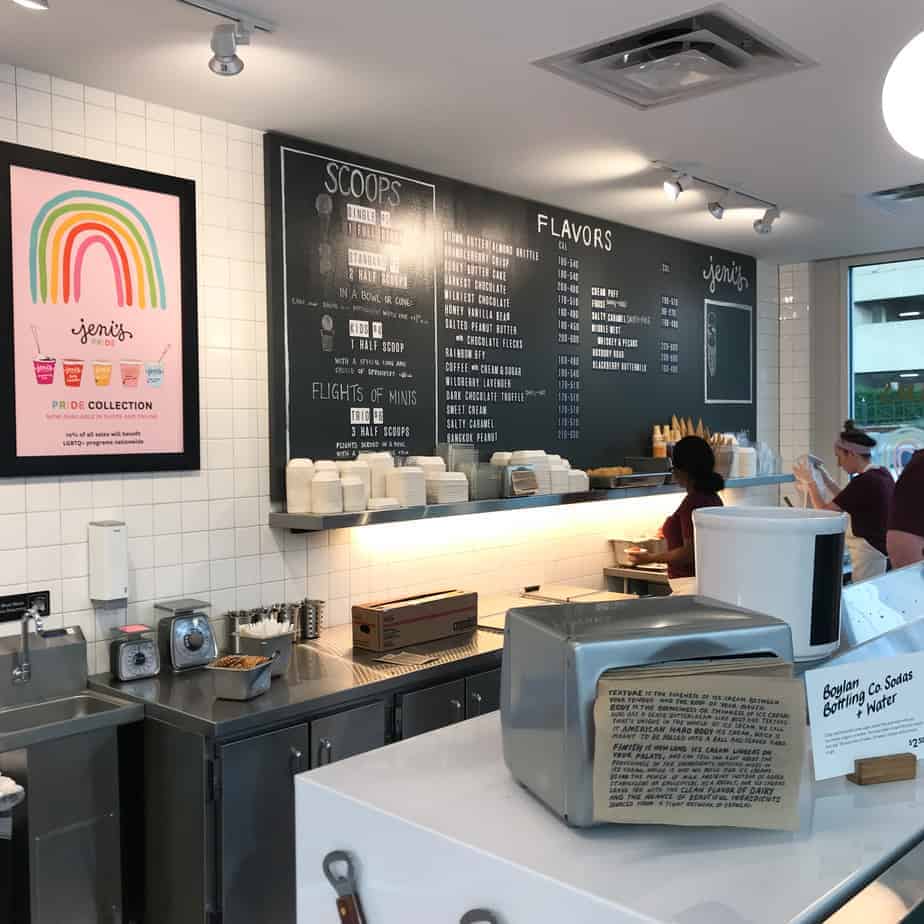 I was born and raised in Ohio, and before Jeni's opened up in Charlotte, I would literally drag my husband to a Jeni's whenever we went home – even if it was in the dead of winter. He loved it, despite the eye rolling and sighing he did in the -10 degree weather.
So you can imagine that I literally danced, fist pumped like a night out on the Jersey Shore, and shimmied my way over to Jeni's in South End when it opened up.
Ice cream is hands down my favorite dessert ever.
I wanted an ice cream cake (from Jeni's) as my wedding cake but people talked me off the ledge… I'm definitely picky when it comes to finding a good scoop (or three), and Jeni's wins every single time.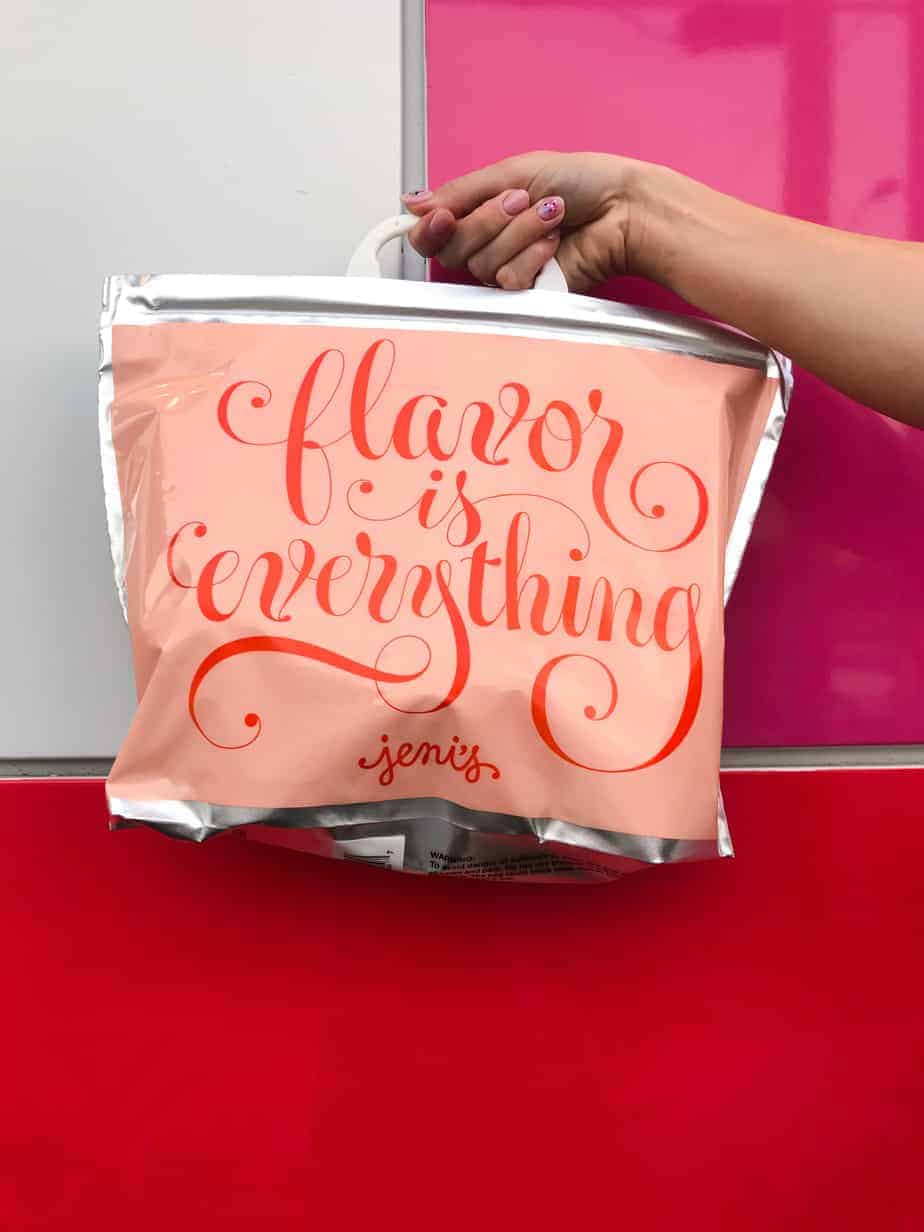 I love keeping a pint in my freezer, but nothing compares to the real deal there. Brambleberry Crisp, Salted Peanut Butter with Chocolate Flecks, and the Brown Butter Almond Brittle are just a few of my favorites… (but really, I eat it all).
1920 Camden Road | South End
Escape from the City: Hello Sailor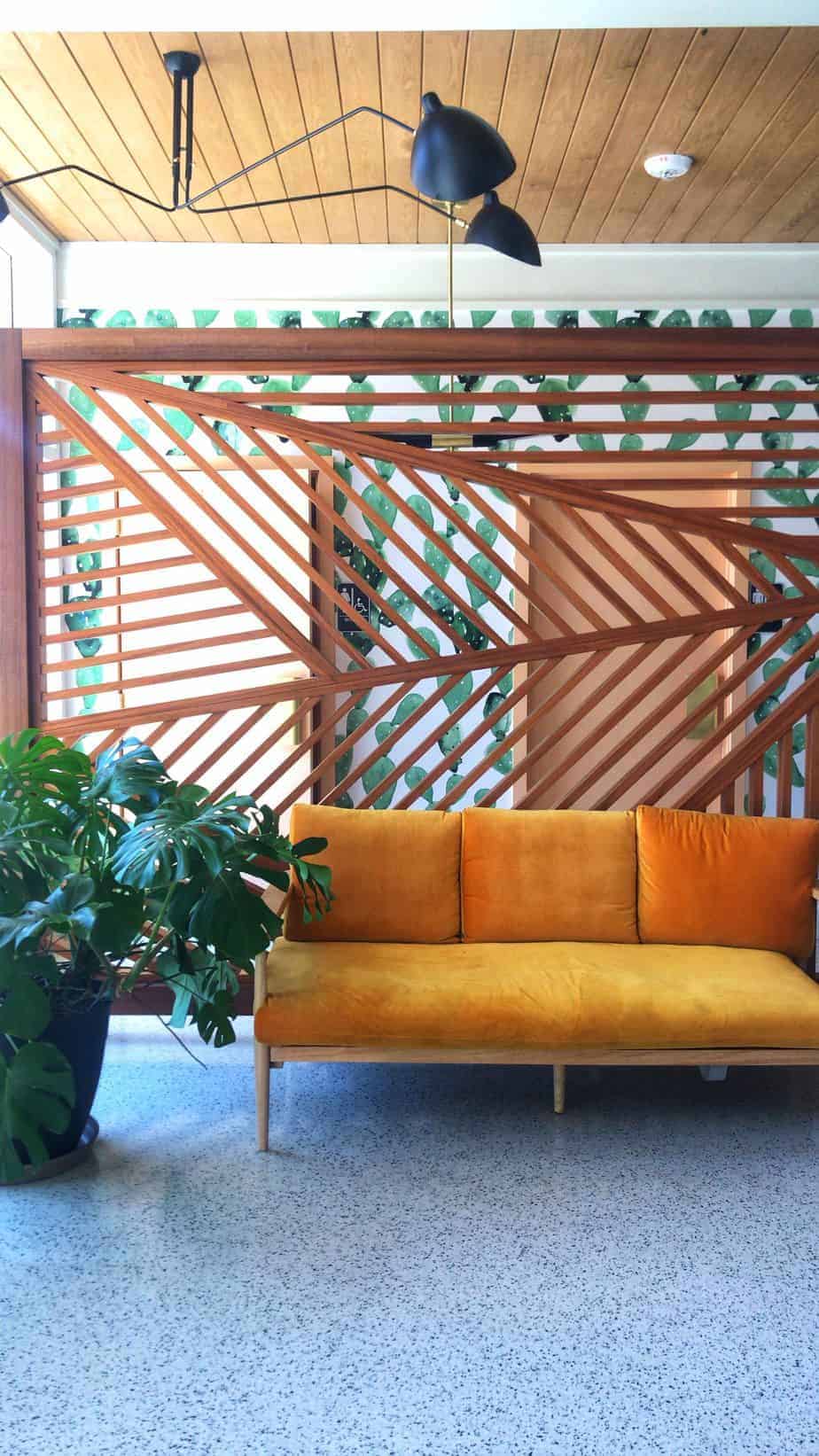 We spend a lot of summer weekends up on Lake Norman (thankful to have friends with boats!), so I was super excited to find out Hello Sailor was opening up because I LOVE Kindred.
Aesthetically, the vibes are so cool. It's like Palm Springs meets mid-century modern and I wish I was hip enough to decorate my house the same way – but unfortunately I just used the word hip in a sentence, so, that tells you enough about me.
The vibes and the views of the lake at Hello Sailor aren't the only thing that keeps me coming back.
The food, the cocktails – all amazing. I love getting the Hushpuppies, Deviled Crab Dip, or Sweet Corn Soup to start.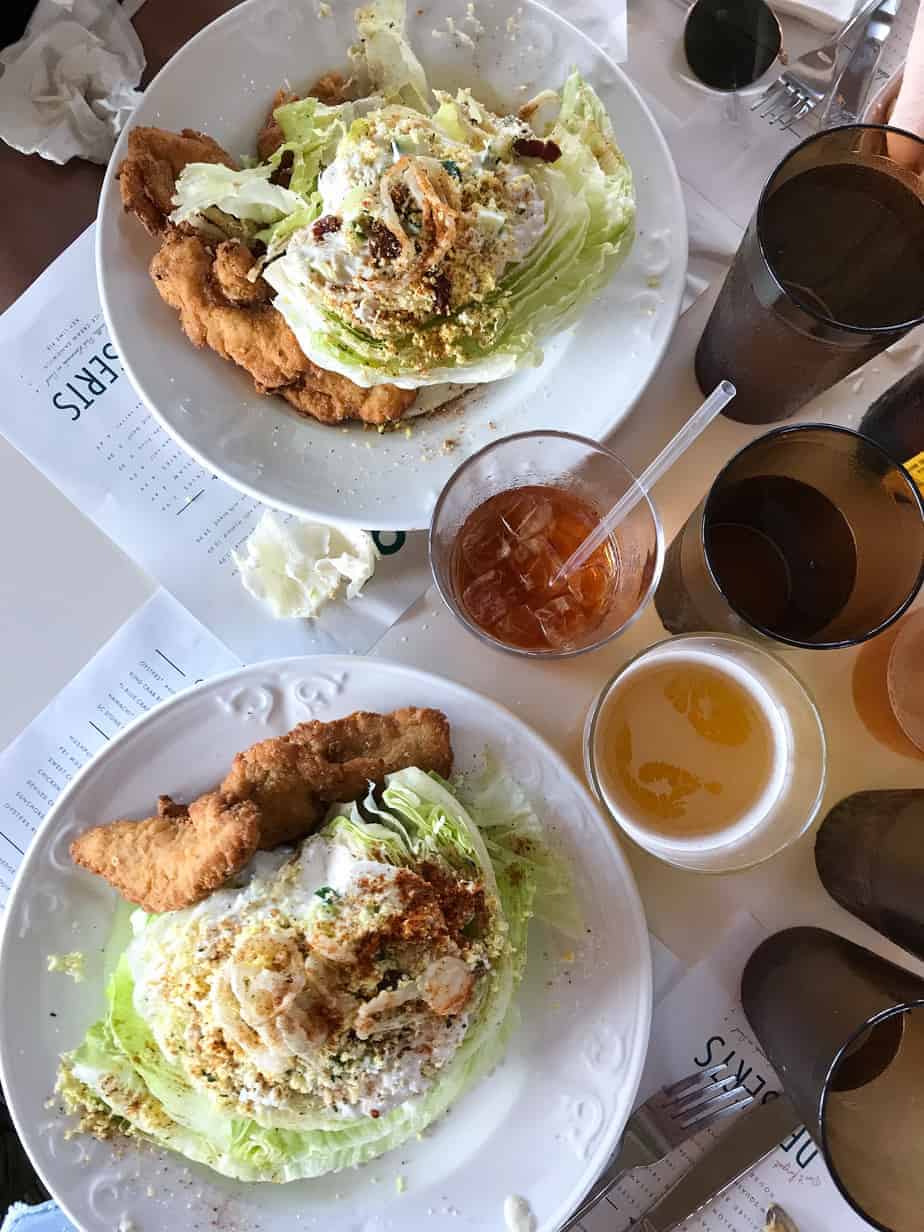 Then the Iceberg Wedge Salad (upgraded with either the calabash shrimp or fried chicken), the Citrus Crab Louie Salad, and the Lobster Roll are some of my favorite larger dishes.
20210 Henderson Road| Cornelius
Favorite local beer: Wooden Robot
The beer scene in Charlotte is amazing – and constantly growing – and I'm okay with it!
While I love to cross off a new brewery on the weekends, Wooden Robot is a tried and true staple. I love the beers on tap – What She's Having, Overachiever, and Good Morning Vietnam are my go-tos, and the gastropub food is so good.
Can you drink a beer and not have beer cheese and pretzels? Definitely not.
If you're lucky enough to snag a seat at one of the patio tables, you probably won't want to leave for a few hours!
1440 S Tryon St. Suite 110 | South End
Lunch on the go: | Viva Chicken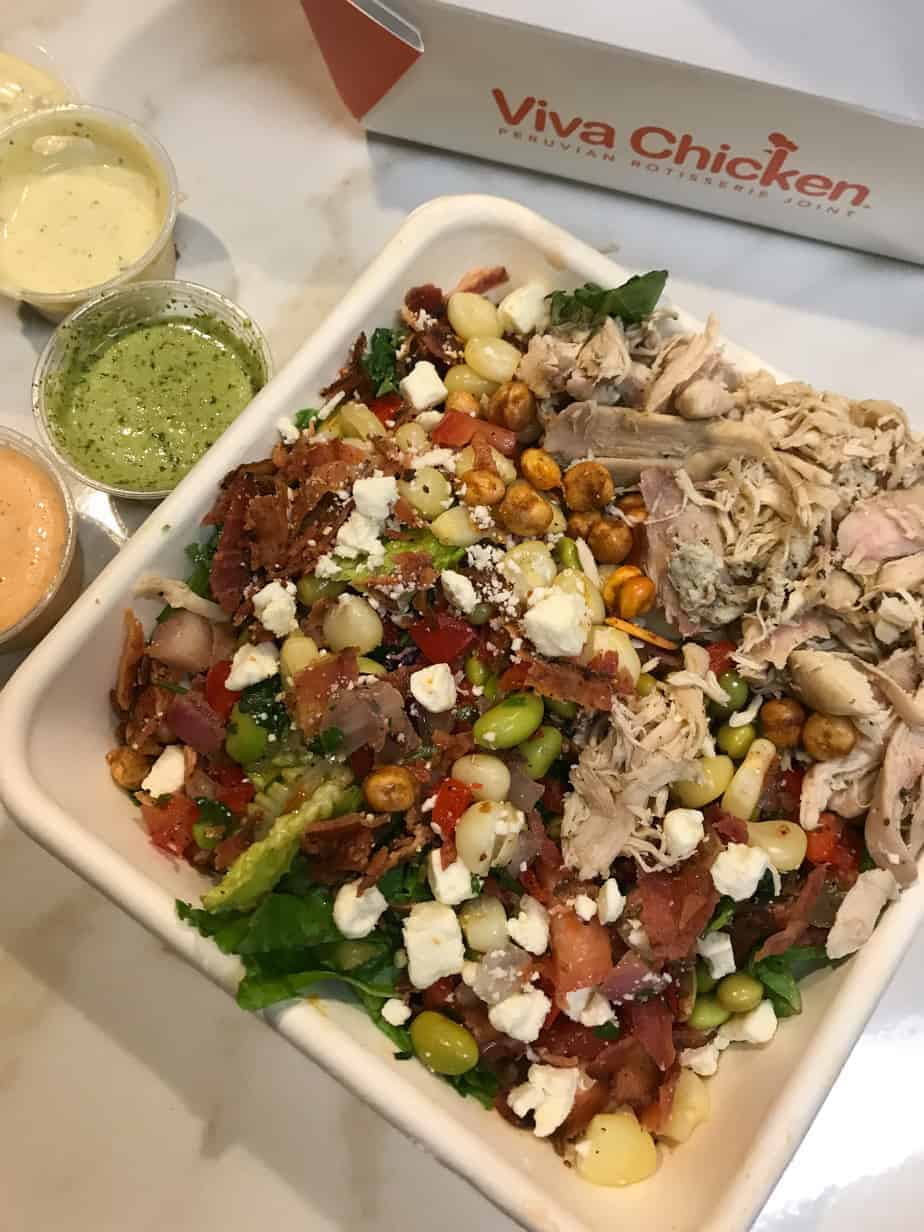 When you reach the age where you and your significant other enjoy running errands early Saturday morning before places get crowded and then rewarding yourselves with lunch, you know you've made it in life.
Right? Just kidding?
Viva Chicken is a great spot for lunch or dinner, but we're always finding ourselves here after those Saturday morning errands.
My absolute favorite thing on the menu is the Limena Chopped Salad (with chicken!), and I also love the Quinoa Stuffed Avocado.
It's great to split a side of the French fries or sweet potato fries, and because I always have a sweet tooth – a churro is a great add on.
4500 Park Road, Suite 100 | Park Road (with other locations!)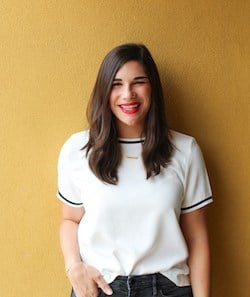 Michelle is a Social Media Specialist by day, and pours the rest of her free time into her blog, The Secret Ingredient Is. Browse around her blog and you will find a variety of recipe creations – everything from quick meals and healthy snacks, to family favorites and indulgent desserts! Michelle finds inspiration for The Secret Ingredient Is from traveling, weekends around Charlotte, dinner with family and friends, the seasons, and everything in between.
You can follow Michelle's food journey on Instagram, Facebook, and Pinterest.