A few Wednesdays back, I went out to lunch with my friends (who also happen to be my coworkers) to say farewell to my (first) intern, S (three months into my job I was told that S would be joining me for his spring semester). As a former intern in my office, our internship program is near and dear, but I was super nervous to hear I would have an intern so soon because I was so new. Long story short, I'm not sure who put me in charge of an intern or if I actually imparted any useful knowledge to S, but I know he's a great guy and I had a lot of fun working with him over the past few months, and he deserved a free lunch. Since it was S's goodbye lunch, location was his choice and his meal was my treat.
S chose Zen Fusion on East Blvd. Since we were a fairly large party (7) and have to be prompt with lunches (court starts back up at 1:30pm!) we called ahead to make a reservation, which was super easy and convenient. Our table was ready for us right when we showed up (which was a bit late because we had to circle the parking lot for ages to find a space…I didn't realize how many stay at home moms there are in Dilworth until I tried to park in the Harris Teeter lot on a Wednesday at noon). Once we finished the battle for a parking spot, we were seated quickly and our waitress was super attentive and quick with our orders.
Zen has a interesting/I guess you could say weird (fusion?) menu: there are two paths you can take, Asian inspired dishes or Spanish inspired dishes. The two don't seem to go together, or play off of each other at all. It's basically like two different restaurants with two different menus. Everyone at the table stuck with the Asian inspired side of the menu. I was disappointed that Zen does not offer sushi for lunch (false advertising, there should really be a disclaimer on the website next to the sushi photos, "NO SUSHI FOR LUNCH"). It really bummed me out (as an avid sushi lover) but found something I liked.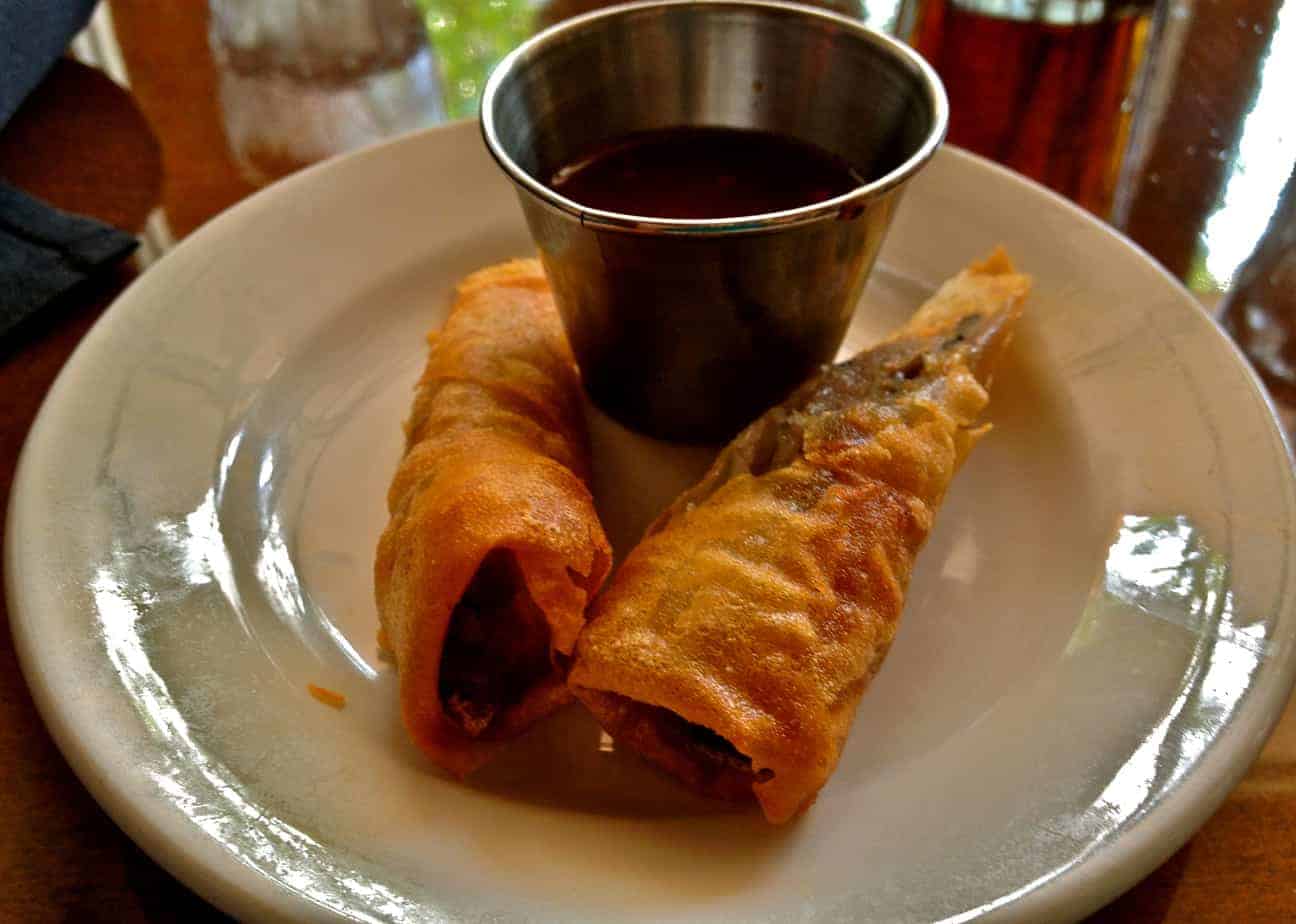 I got a pork spring roll and the Kung Pow Chicken. The spring roll was solid; it had good flavor but the wrapping was definitely not crunchy enough. The Kung Pow Chicken was filling, but nothing special. There was a variety of veggies mixed in, which gave the Kung Pow some crunch. My one major gripe was the lack of spice. I pride myself in not being a wussy when it comes to spicy things. I like hot wings, add red pepper flakes to anything I can, Siracha is the best thing ever, and order my Thai and Chinese food at like a spicy level (as my friend from the Philippines says, I order my food spicier than white girl spicy). Kung Pow Chicken is supposed to be hot. Like bam, spicy. That is why restaurants place the little chili symbol (as Zen did) next to Kung Pow on the menu. The Kung Pow at Zen was not spicy at all (not even white girl spicy!). I had to order a side of chili oil and siracha to give it the much needed heat it deserved.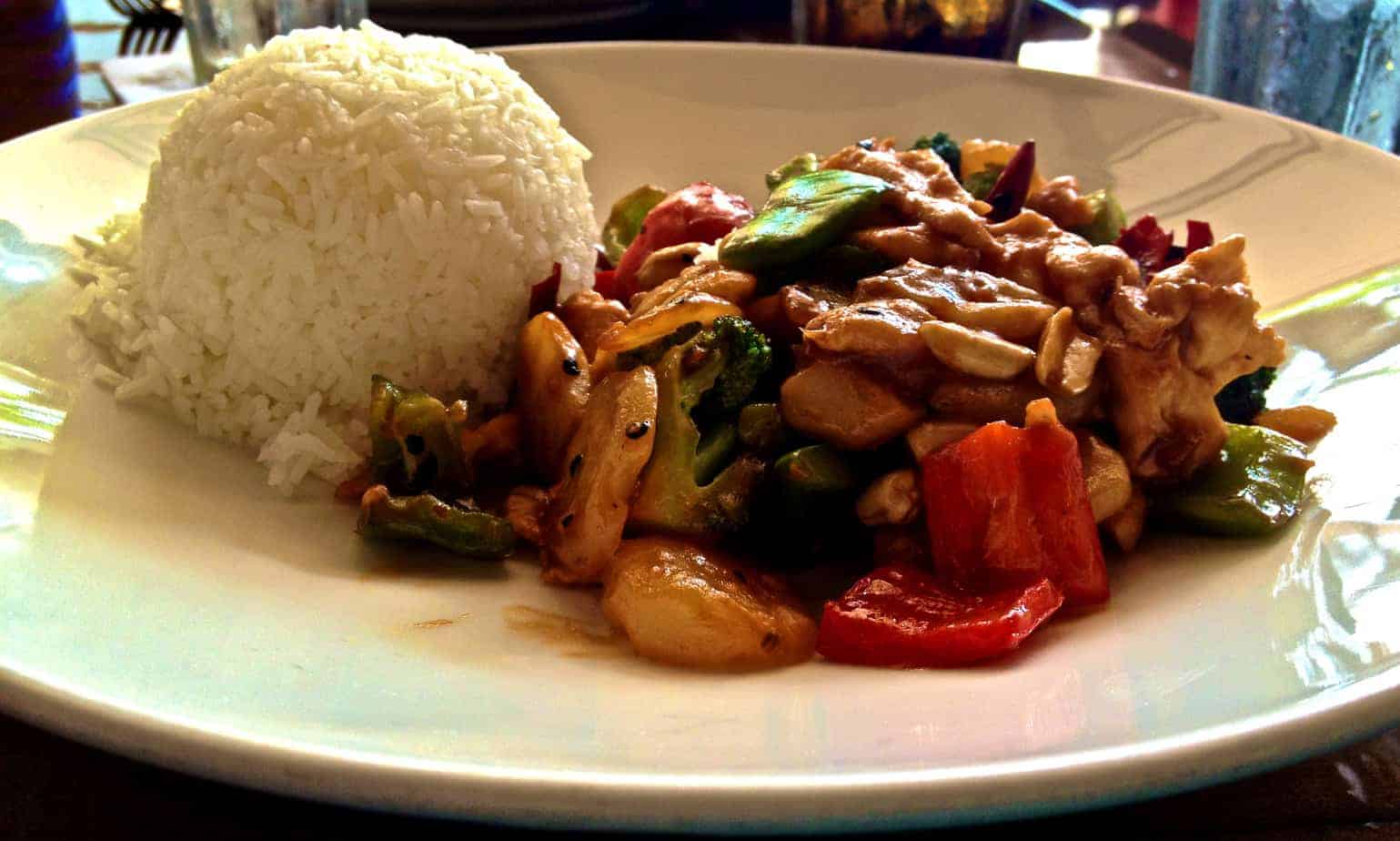 I was intrigued by something else on the menu, the bún (vietnamese noodle). It seemed like a delicious mix of everything you'd want to eat: grilled pork, chicken, shrimp, and crispy pork spring rolls over noodles with some green veggies and peanuts. S and my other friend, also S, ordered it, and it was so pretty! After lunch was over, I asked them if it was as delicious as it looked. They said it was just ok, and not as good as Pho Hoa. The good thing that came out of lunch was a visit with coworkers to Pho Hoa the following week for delicious bún (look for an upcoming post!).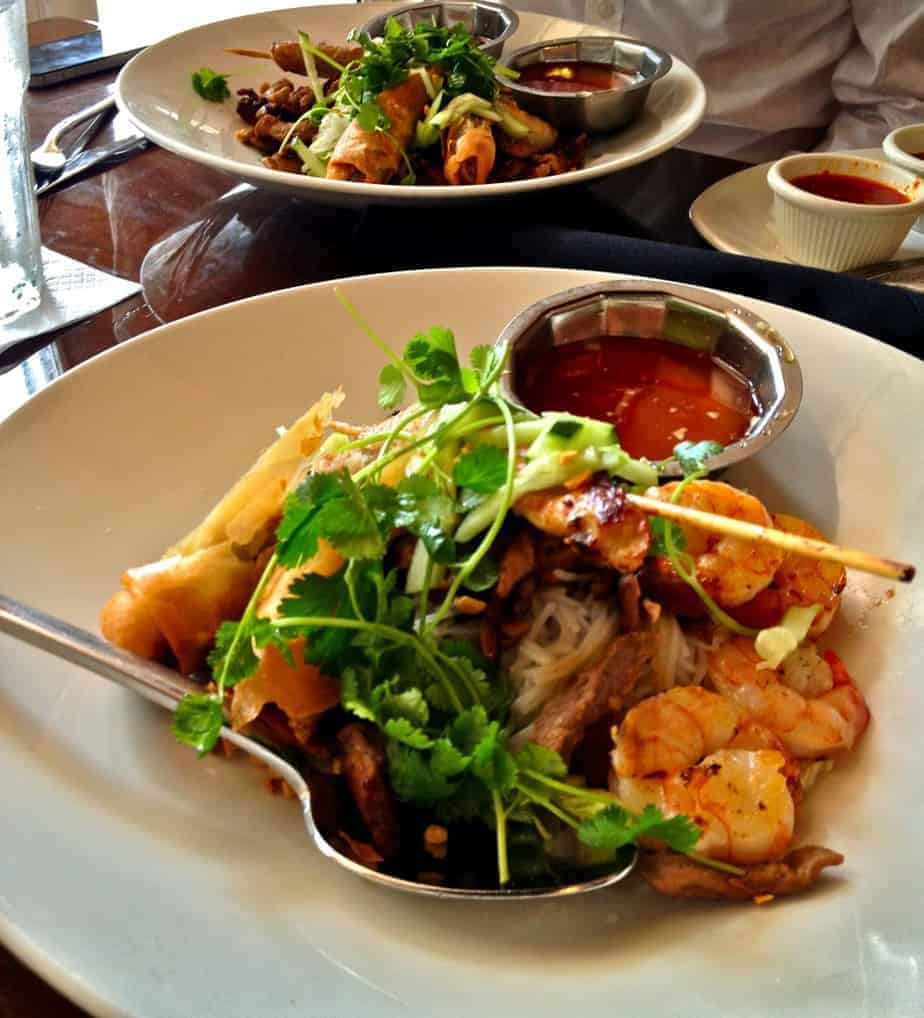 The food at Zen Fusion was not the most amazing/best food I ever ate, but I was happy and full and took the rest home for dinner (yum, leftovers). Everyone else enjoyed their food, and while I liked that there was a wide selection of food offered at Zen, I still find the Asian/Spanish menu a tad off putting. The food was just fine and filling, so if you are in the mood for Asian food (ha, rhymes), I would recommend skipping Zen and going to these much better places in Charlotte (which you should check out, reviews to come soon!)–to name a few: Soho Bistro (Chinese), Thai Taste (Thai), and KO Sushi (Sushi/Japanese). Overall, it was a nice lunch to recognize S and his hard work, and I will miss him! (as a side note, we look a bit like a J Crew add in the photo below).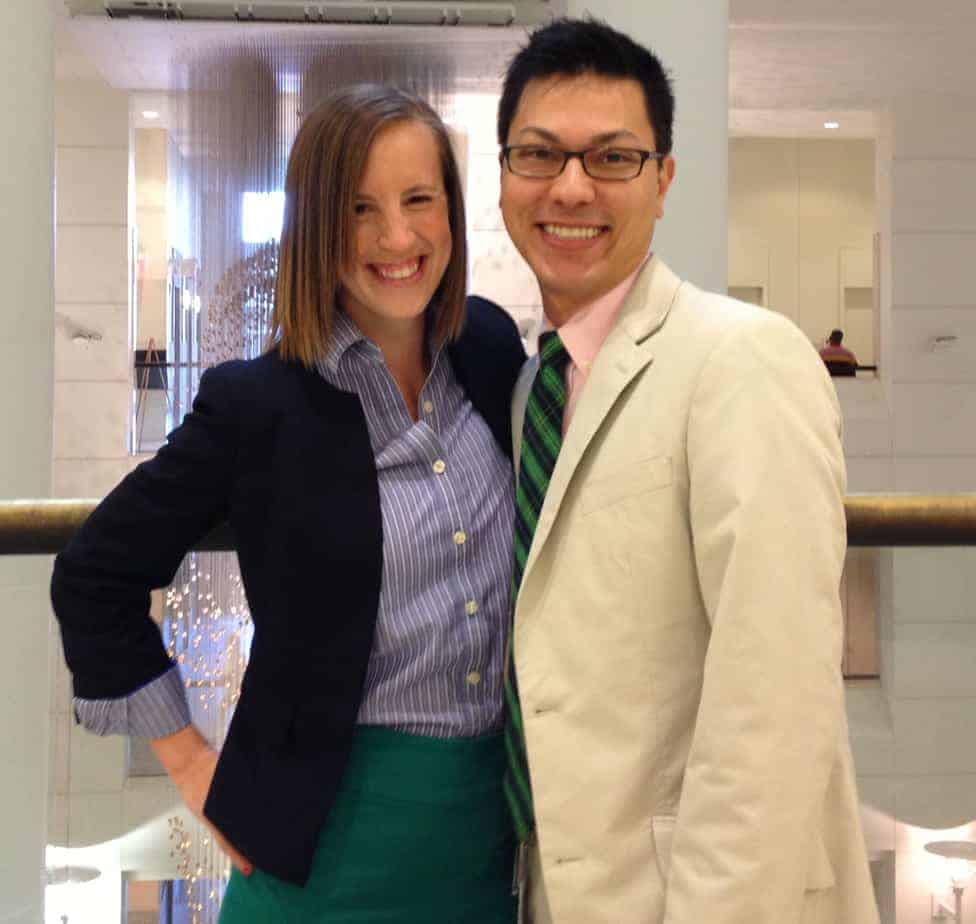 Bye S!!! We will miss you!!!
map & more
score: 5
spending: $$
neighborhood: dilworth
cuisine: asian, fusion
official website
[googlemaps https://maps.google.com/maps?f=q&source=s_q&hl=en&geocode=&q=Zen+Fusion,+1716+Kenilworth+Avenue,+Charlotte,+NC&aq=0&oq=Zen+Fusion,+1716+Kenilworth+Avenue,+Charlotte,+NC&sll=35.202418,-80.84445&sspn=0.009959,0.017252&ie=UTF8&hq=Zen+Fusion,&hnear=1716+Kenilworth+Ave,+Charlotte,+Mecklenburg,+North+Carolina+28203&t=m&ll=35.202411,-80.84444&spn=0.003068,0.003734&z=16&iwloc=A&output=embed&w=250&h=250]