I love trivia. I think it's because I have a lot of random things stored in my head.
Nerd alert: I watch Jeopardy every night (My two biggest regrets from college are not studying abroad and not trying out for college Jeopardy.) I DVR it when I'm not home. My college, Lawrence University, hosts the biggest trivia comptetition in the country every January. It lasts 50 hours, and one year, our team won. Trivia games at bars? I'm there.  After two and a half years in Charlotte, I'm still on the search for the best bar trivia in Charlotte (if you have a favorite, holler at me below).
Bar trivia is paired best with bar food. The Wild Wing Cafe around the corner used to have pretty  We went on Wednesday nights every so often, ate wings and drank beer and answered a grab bag of questions. I like it because a fair amount of teams played (but not TOO many), the questions ranged in difficulty (they weren't all impossible to answer and catered to the different strengths in our group: sports, pop culture, history, current events, sometimes even math) and the pace kept us on our toes. I'm not sure why we stopped going (probably because life gets in the way sometimes).
Trivia has been replaced by Bingo at Wild Wing Cafe, so AJ, Keith and I got in the competitive spirit and went on a recent Tuesday (trivia definitely trumps Bingo in my book, but really I'm a fan of anything where you can win free things and gets my competitive juices flowing). We parked ourselves in a booth and ordered beers. We patiently waited to hear the call on the microphone over the din of the restaurant (Tuesday is half priced wings, so the place was hopping); and diligently marked our cards each time we heard a number we wanted, hoping key patterns would appear on the cards before us. In between rounds, we took down a fair amount of food.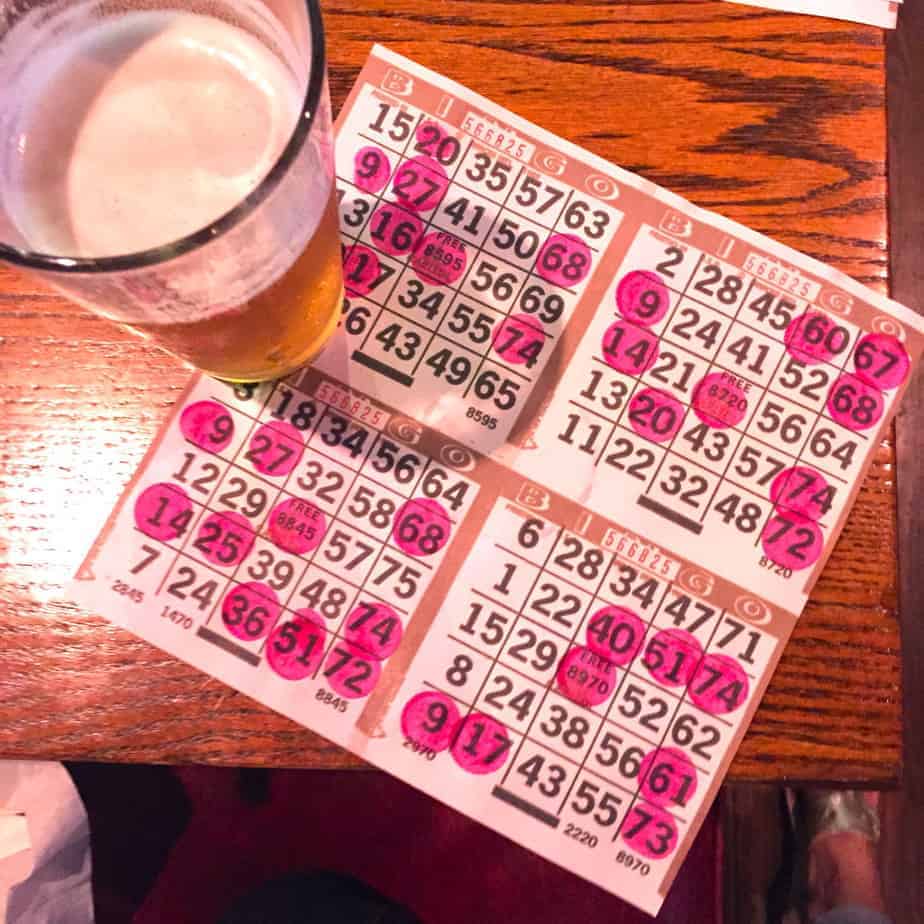 A trip to Wild Wing Café is not complete without a full order of their namesake item, wings, but we started off with nachos and soft pretzels (you need stamina for Bingo playing, plus my friends eat a lot). Keith recommended the nachos, which was an excellent choice (thanks Keith!!). "Mile High Ultimate Nachos" may be the understatement of the century; these nachos are like incredible, cheesy "size of a football field" nachos. Maybe something like miles and miles of nachos. Wild Wing Cafe may be in the wing business, but they are not messing with their nachos, which are piled up with spicy taco beef, queso, pico de gallo, shredded cheese, black beans, corn and poblano peppers, shredded lettuce, jalapeños, sour cream and salsa (they come close to rivaling Mac's smoked chicken nachos which I've deemed the best in Charlotte. We should really have a nacho-off). These are the kind of thing you want to share with a group while watching the big game (or playing a big game of Bingo) but I wouldn't judge you if you wanted to keep them all to yourself.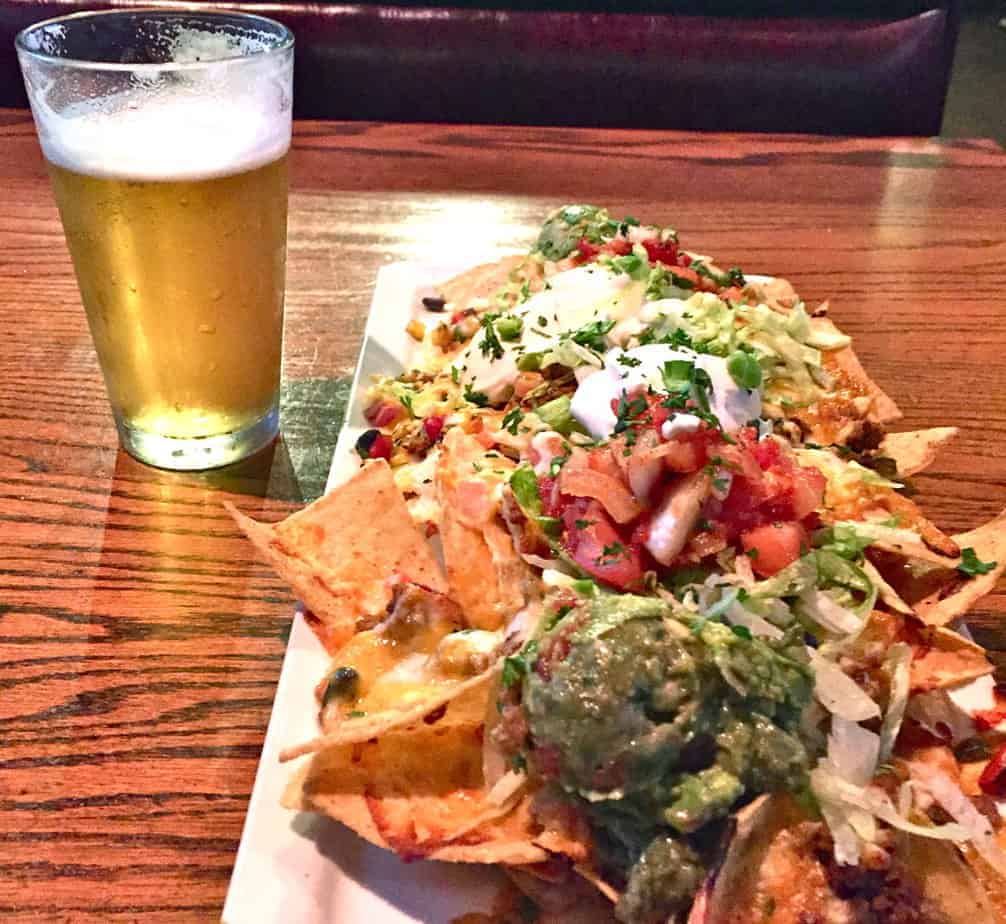 We also settled on an order soft pretzels because beer cheese is always a solid choice, but these truly didn't wow me (the soft pretzels had excellent texture , but too salty for my taste and the beer cheese left more to be desired. Olde Mecklenburg Brewery and Heist truly have the best beer cheese game in the city).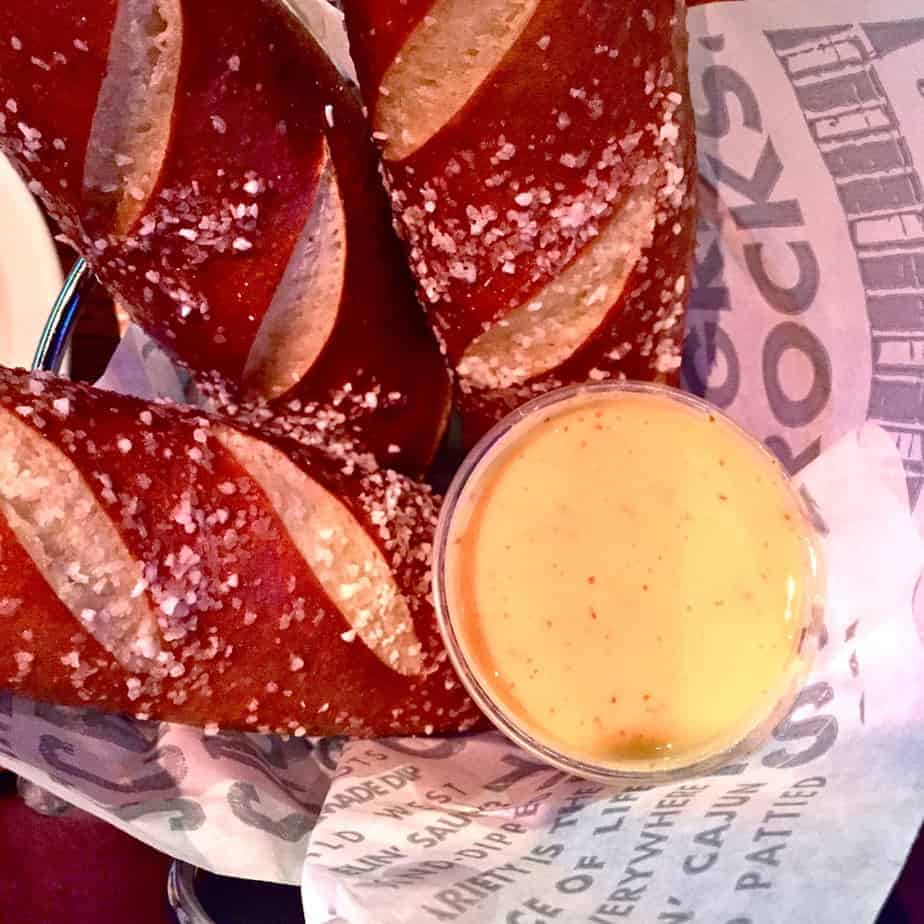 If you're not into nachos or beer cheese (I don't know how you couldn't be) Wild Wing also has excellent loaded fries, called the Steel Town Spuds, with ranch dressing, bacon, scallions & melted cheese. These are essentially nachos in french fry or tot form (they let you choose) and once saved me the day after an office holiday party (I was struggling and truly needed saving). We didn't get these this time around because I had a desire to fit into my pants at the end of the evening, but you should order them if loaded fries are your thing, or even if they aren't.
Next up: wings. After a lengthy flavor debate, we ordered a wing sampler, which is 5 different flavors for a total of 25 wings (I don't even care if you are judging us at this point, we had all exercised and we split these between the three of us, with AJ, and Keith taking most of them down).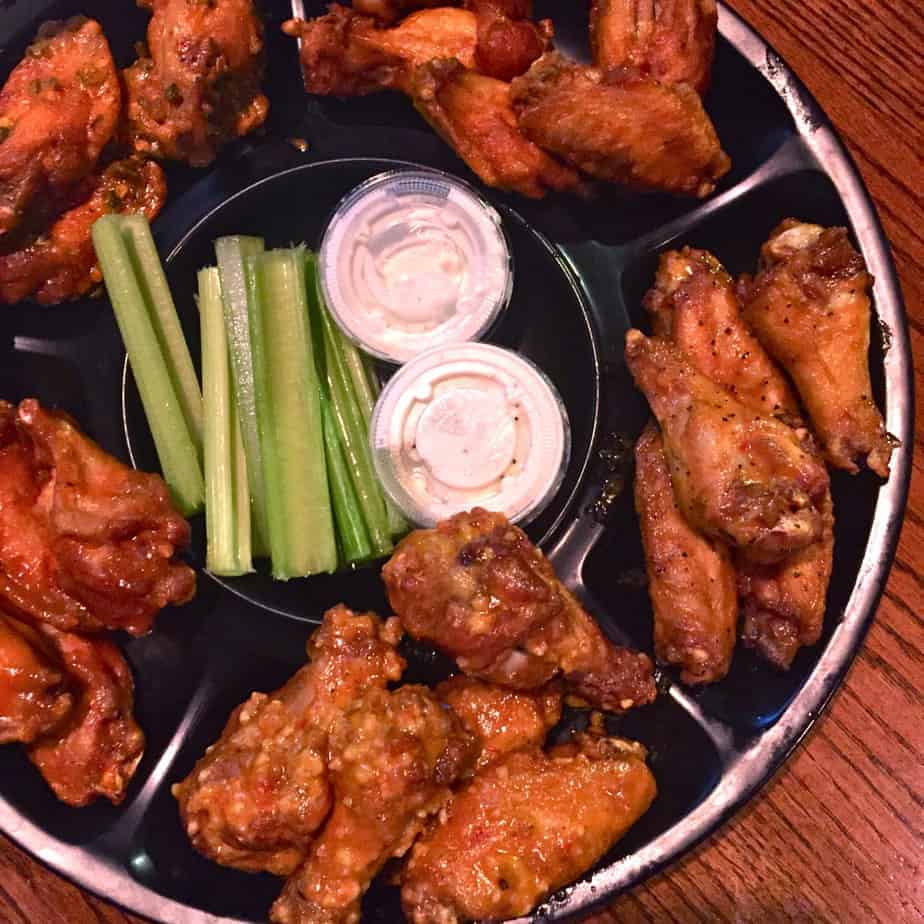 The flavor debate was intense because there are so many different ones to choose from, ranging anywhere from traditional sauces, to bold and spicy to sweet. Again, Keith came in with the clutch and insitited on Gold Rush, which was again another solid, delicious choice. Gold Rush is a honey barbecue sauce and is everything I like about a good wing sauce; a balance of sweet and spicy flavors with the right amount of kick. We also got some traditional hot wings, jalapeño cheddar, lemon pepper and The Slayer (hot garlic).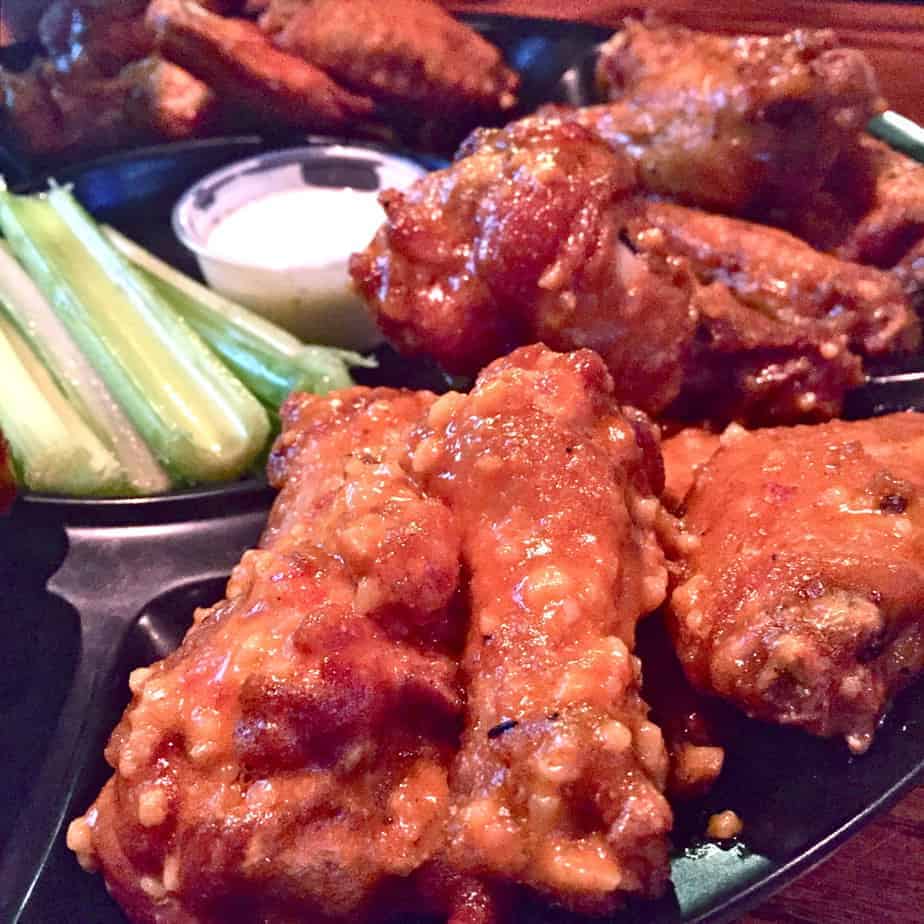 Wild Wing has a flavor that will please every palate; I trend towards the spicier side of things when it comes to wings, but they have a lot of mild flavors that that appeal those who are spice averse (the lemon pepper was not spicy but was full of flavor, so they aren't skimping on flavor in favor of heat). They even have a virgin wing for rookies and wimpy wing eaters (really you should reflect on what you're doing with your life if you're not 6 years old and still ordering virgin wings).
After a few rounds of beers and Bingo, we went home with a $10 gift card and sticky fingers from a whole lot of wings.
wildwingcafe.com 
210 e. trade street, uptown
2132 ayrsley town blvd., ayrsley
9539 pinnacle drive, university
**Thank you to Wild Wing Cafe for treating AJ, Keith and me to dinner. All opinions are my own.