This post is sponsored by Village Tavern. All opinions are my own. #CLTlovesVT
Village Tavern is the kind of place where I want to spend hours cozied in the corner, catching up with an old friend, savoring a dark, rich, glass of Cabernet and digging into some dreamy bacon wrapped scallops.
I love lingering over a meal. Sipping on wine, indulging in different flavors, grazing on this and that, chatting and sharing conversation in between bites. The best meals are the ones where you split a bottle of wine, take forever to peruse the menu because you're too busy chatting and laughing, and order dessert even if it means you may not fit into your pants anymore at the end of the night.
Well, it was truly questionable if I was going to be able to fit into my pants after my last bite of butter cake last Thursday night. I was invited to Village Tavern to meet their executive chef, Mary Grace Viado Howard, learn more about the new menu items they are rolling out of their scratch kitchen, and (my favorite part, always) enjoy dinner and dessert (don't worry, we will be talking about this butter cake later on in this post. Don't you want to dive right in?).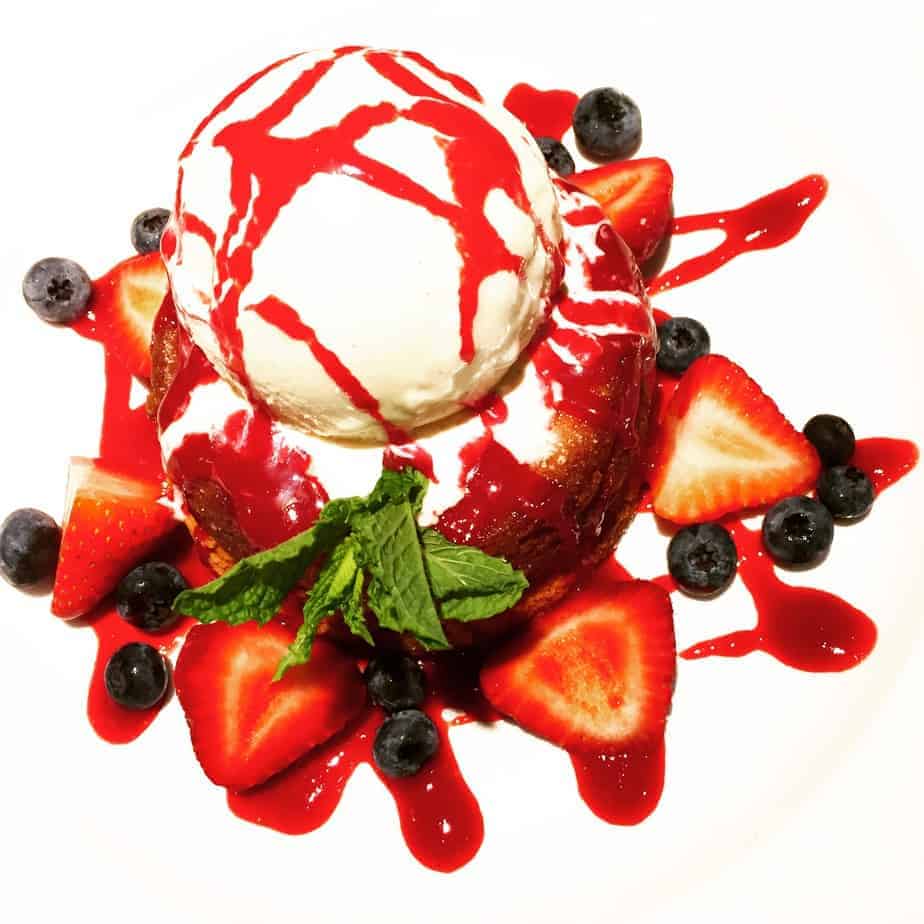 Village Tavern has been serving their take on American dishes out of their for 30 years now. What started as an idea to serve simple, fresh, delicious, affordable food to their community in Winston-Salem, has grown to 11 locations across the country (confession: I had no idea before about a week ago that Village Tavern was a chain. I learned through dinner conversation while Village Tavern boasts locations all over the country, they don't necessarily think of themselves as a chain. Rather, each Village Tavern aims to be a part of their community; they get involved, make connections, and ultimately, produce the same quality product their guests and customers have come to know and expect. Also fun fact: you can't get a double decker cheesecake in Denver, because of the altitude). When you walk into the Village Tavern in SouthPark, you get a warm, welcoming vibe; like they want you to cozy up and stay a while (with a glass of wine from their impressive wine list or a cocktail from their craft bar, of course). The low lighting and warm, flickering candles were a particularly warm respite from the uncharacteristically dreary weather we've been having for the past week.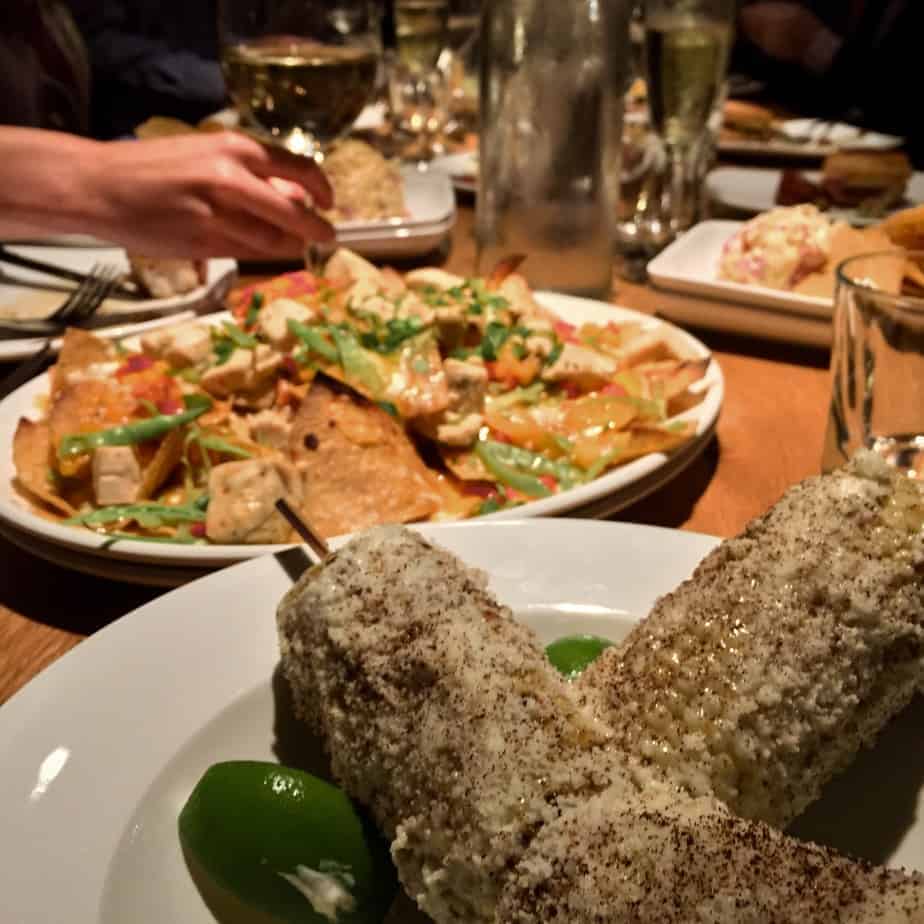 We started our evening on Village Tavern's rooftop patio, where among flickering Edison bulbs, sporadic gusts of wind, and a glass of prosseco in hand, we learned how to make a few recipes from Chef Mary Grace (Village Tavern's patio is incredible, and seems like a festive, romantic, fun spot to grab a drink in warmer weather. Adding it to my must-do in Charlotte list).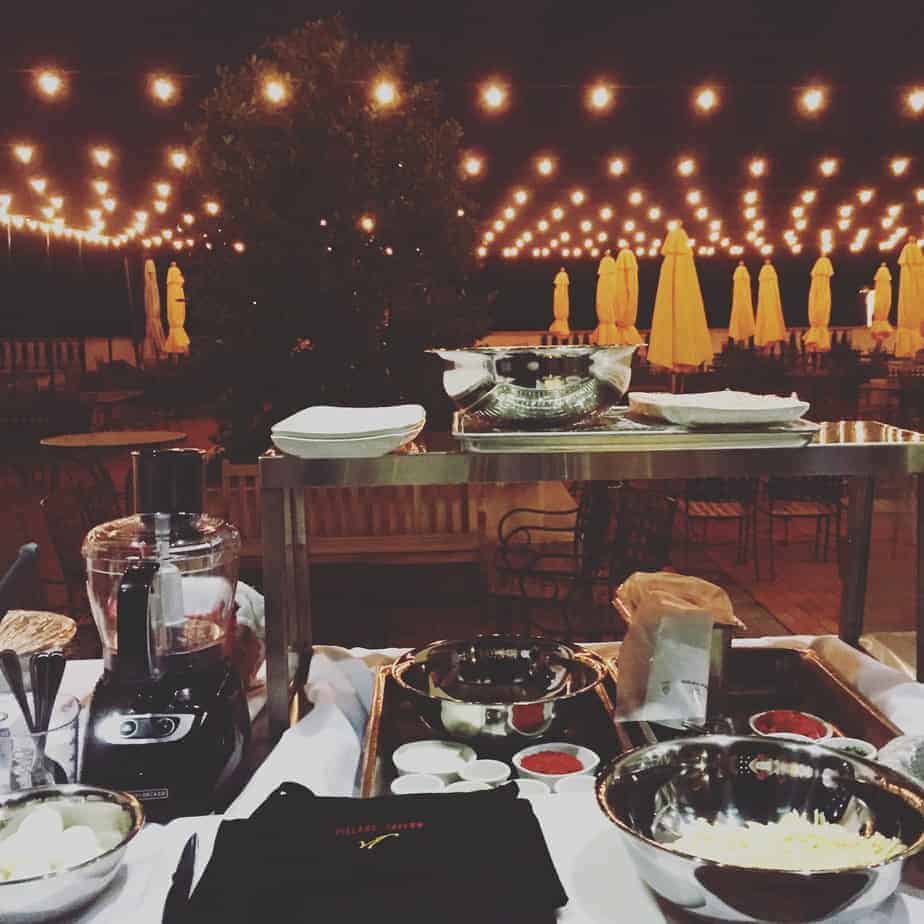 Chef Mary Grace is an friendly, effusive, patient woman (plus a great lady chef, yay for strong women) and I had the best time learning two of her new, creative recipes, pimento cheese deviled eggs (yes, they are as delicious as they sound) and Village Tavern's new dip duo (guacamole and luckily, more pimento cheese).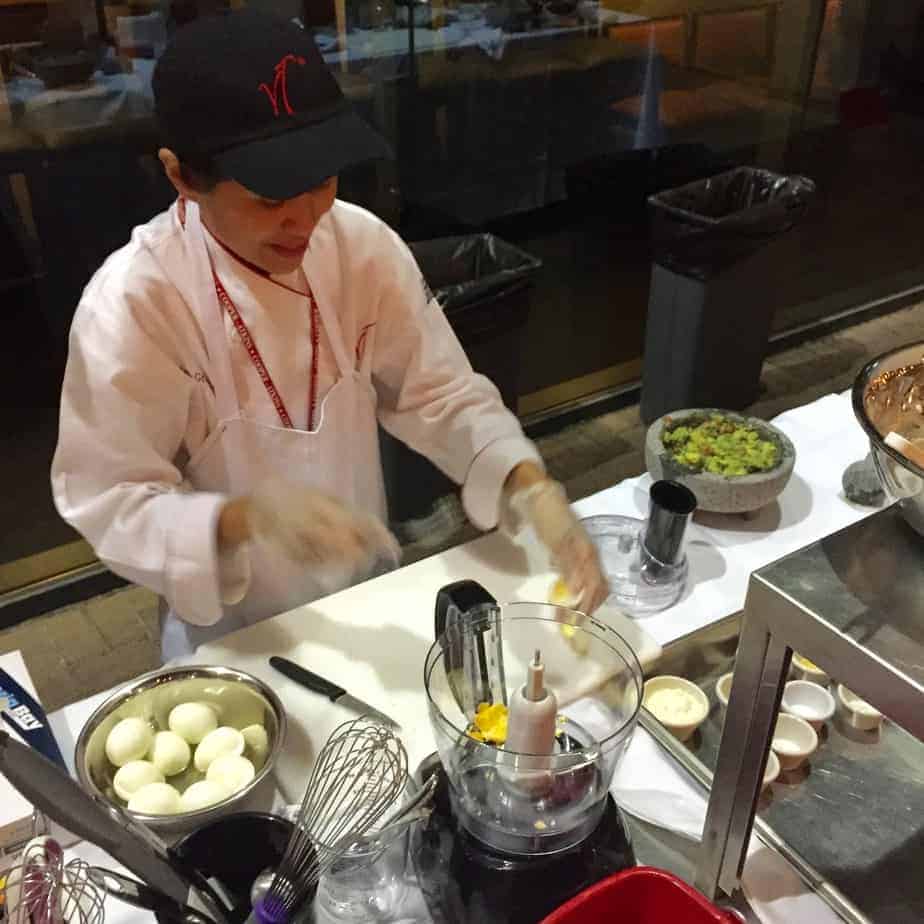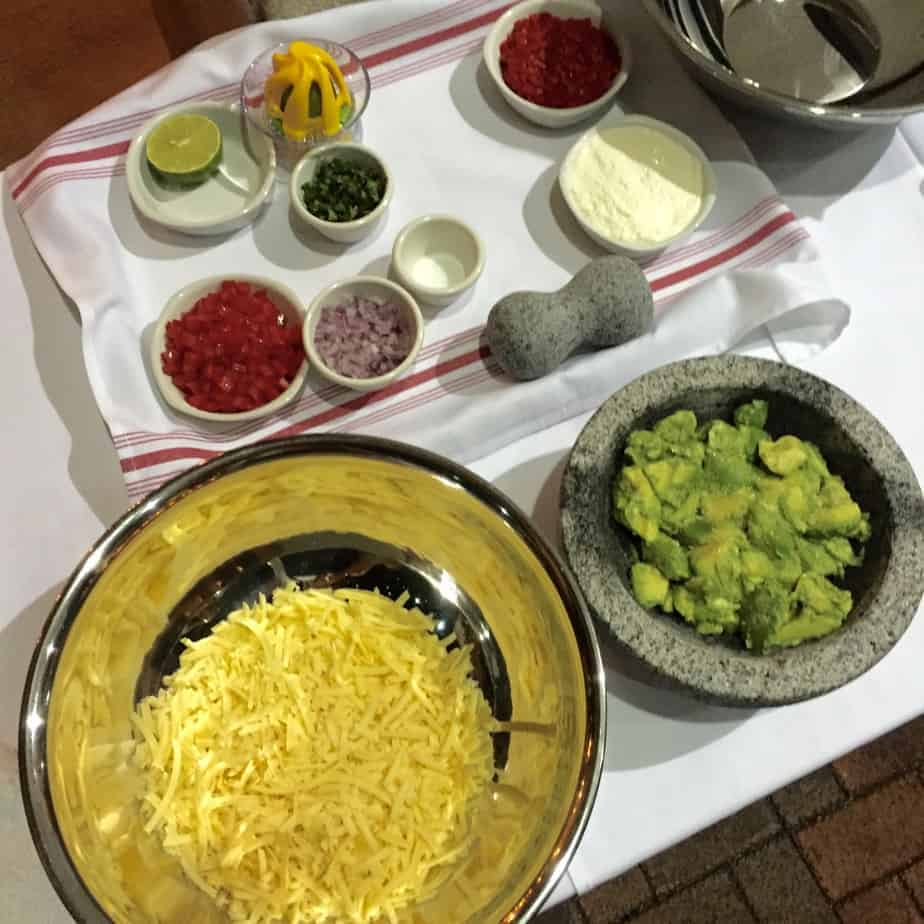 After we plated up our creations, it was time a refill on wine and dinner.We spent the next few hours sampling a host of Village Tavern's scratch kitchen creations and diving into their carefully cultivated wine list (good news for wine lovers like me: Wednesday's are half price wines by the glass, and Village Tavern's craft bar has 57 to choose from). Our meal showcased the wide variety of Village Tavern's menu; as General Manager Nick Leach smartly put it, there's something for everyone Village Tavern. You can enjoy a nice sea bass (no joke, so good) or a fancy filet, while your dining partner dives head first into a juicy Tavern Burger with a side of fries, potato salad or mac and cheese.
Luckily, we didn't have to pick what to taste from Village Tavern's extensive menu. We tried everything from sea bass, to burgers, to nachos, salads, tacos, flatbreads, and of course, dessert.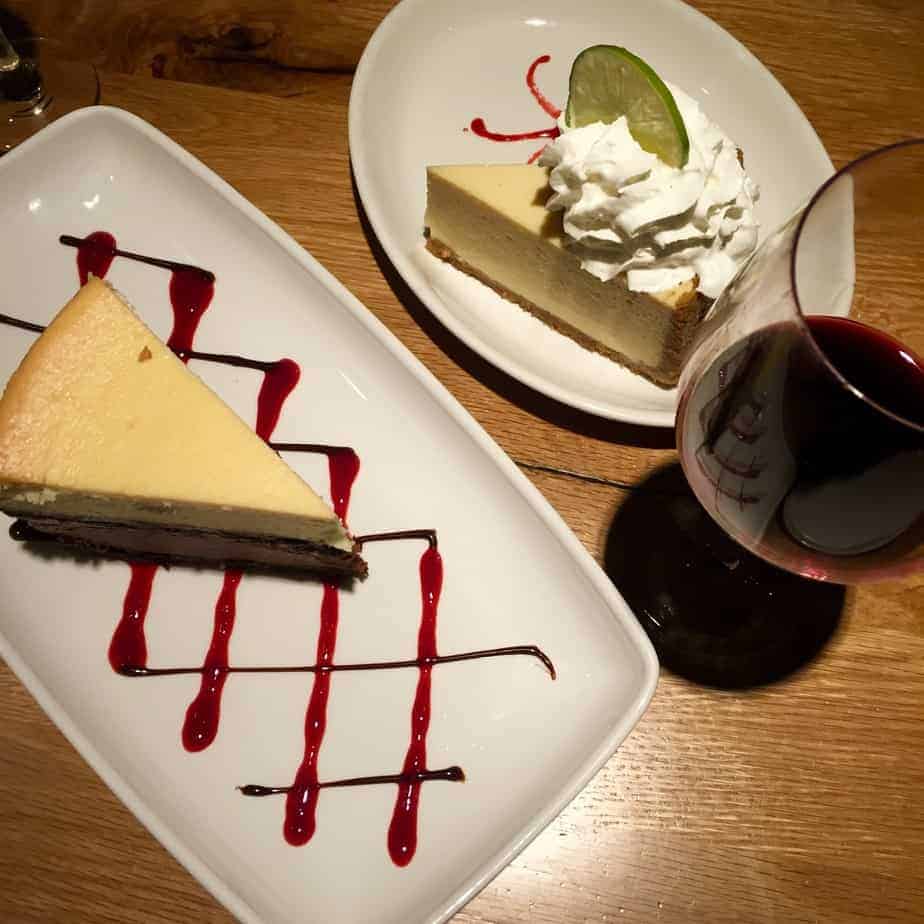 The Hong Kong-Style Chilean Sea Bass was out of this world.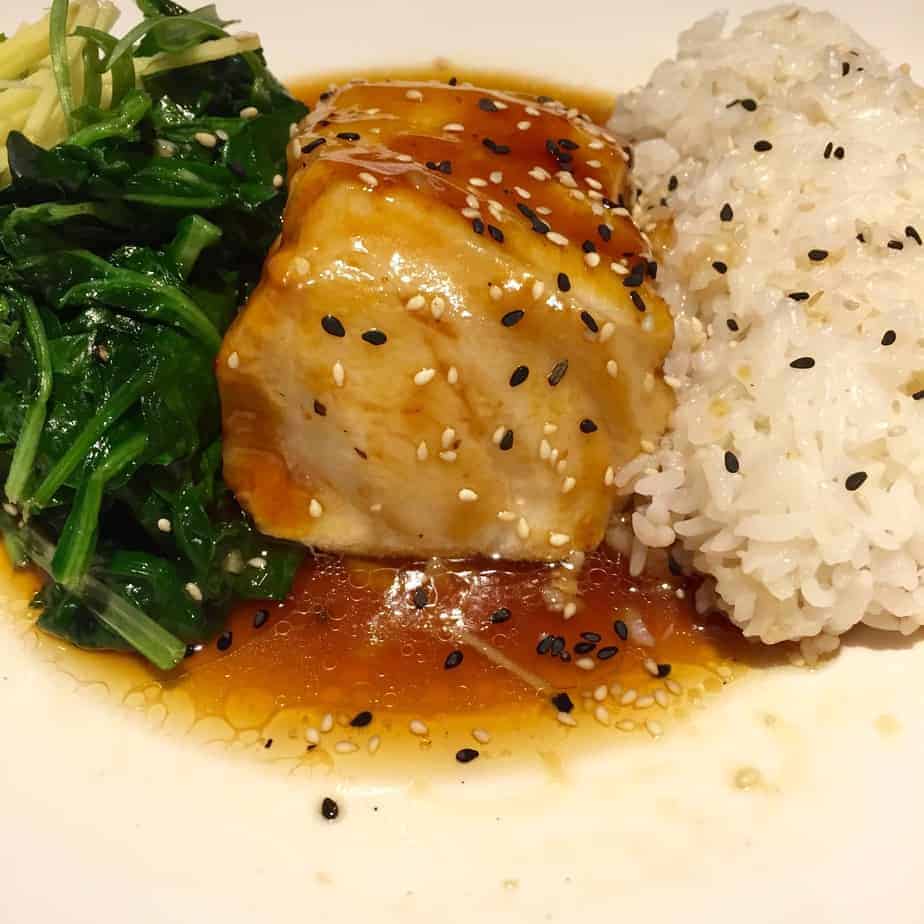 The Steak Au Poivre was juicy in a melt in your mouth kind of way.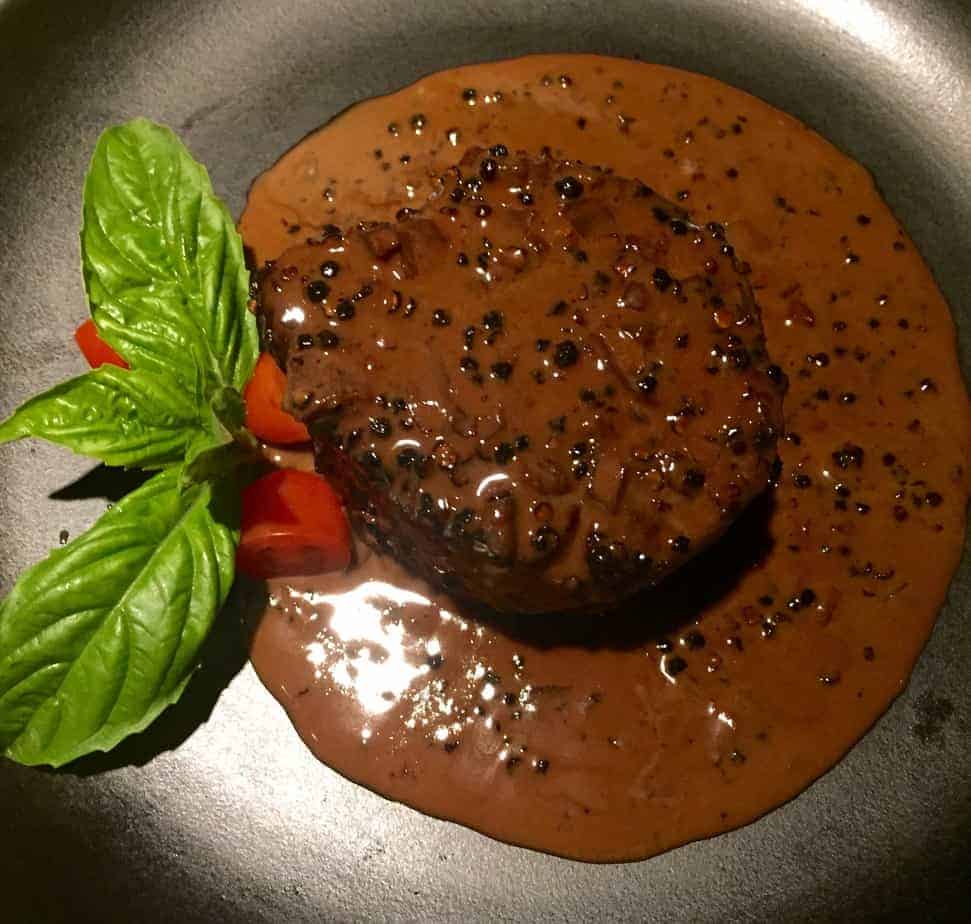 Village Tavern makes a mean burger, and the secret sauce has a little kick.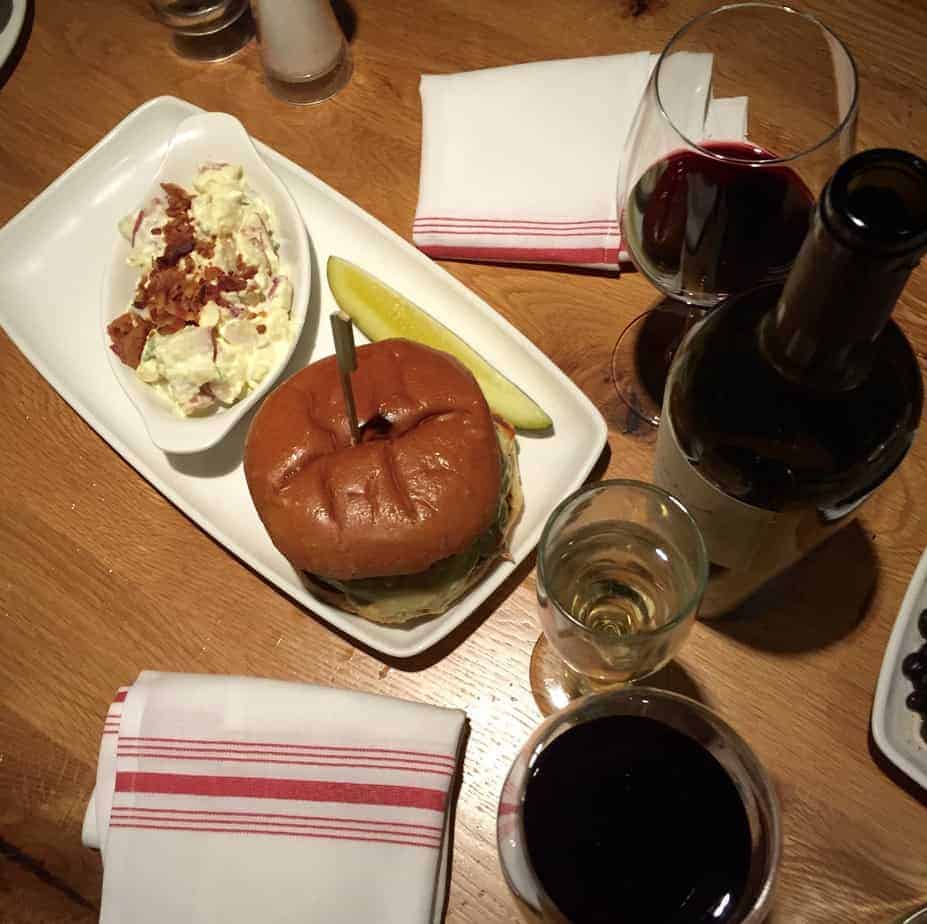 I wanted to dive into the mac and cheese. Bacon wrapped scallops, yes, just yes. So good.The pimento cheese deviled eggs were super tasty, if I do say so myself.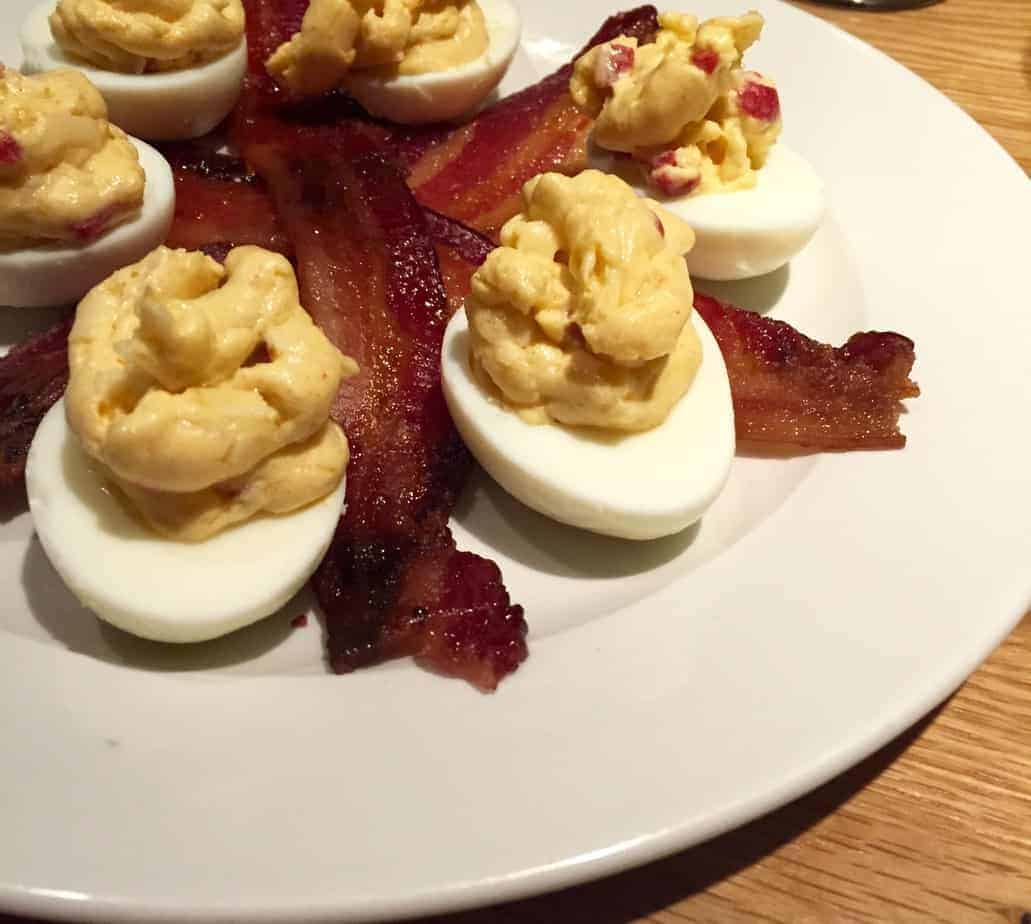 And don't get me started on the butter cake. Incredible. Definitely save room for it. But if you don't have room, order it anyway; unbuttoning your pants is not rude and totally worth it.
villagetavern.com / 4201 congress street, #190, southwark
mon.-thurs. 11am – 10pm
fri. & sat. 11am – 11pm
sun 10am – 10pm (brunch 10am-3pm)
connect: facebook / twitter/ instagram