Urban Sip is more than just a hotel bar; it's a social gathering spot for Charlotte locals. Located in the Ritz Carlton smack dab in the middle of Uptown, Urban Sip is a trendy spot where you can sip craft cocktails (or a glass of wine from Charlotte's largest wine list or one of the 35 scotches offered) and listen to live jazz 15 floors above South College Street. While you're there, check out what their new chef (Chef Nathon Volz) is cooking up on their new small plates menu.
While there are only a few choices off of the small plates menu, it packs a big punch with unique spins on traditional dishes and bold flavors. We started with the charcuterie tower (more on that below) and the signature duo of olives–green olives with lemon and fennel and black olives with garlic and chili. I really need to snack on olives more often–good olives are really the perfect prelude to a good meal. These olives were delicious and I could have chomped down all of them if I wasn't trying to save room for other dishes. I loved the yin and yang of this dish, the bright and soft flavors of the green olives juxtaposed with the bolder, spicer flavors of the black olives. This is something I would order again and again; while an order of olives sometimes seem simple and not worth the money, I just couldn't stop eating these!
I've always been a meat and cheese kinda gal and Urban Sip's charcuterie and cheese selections are definitely what my dreams are made of.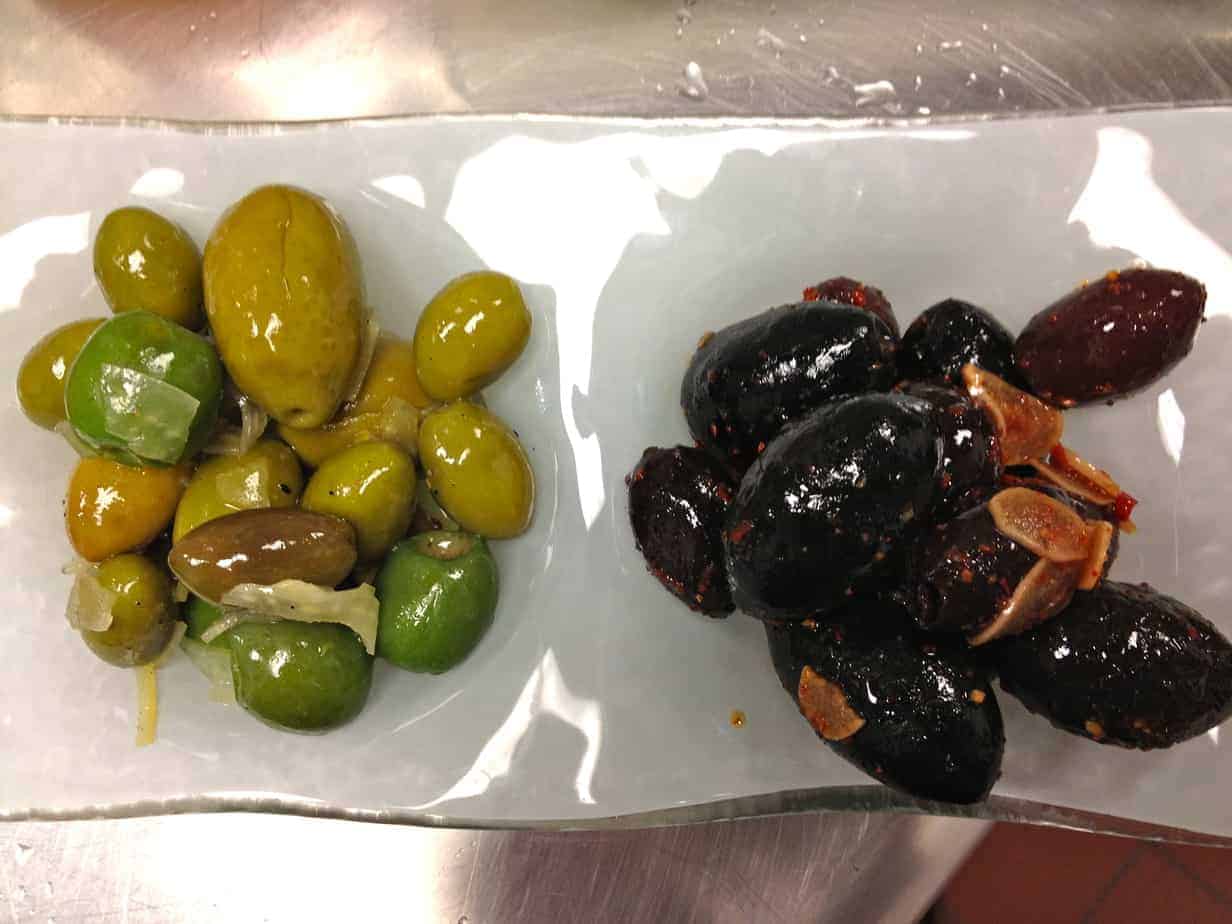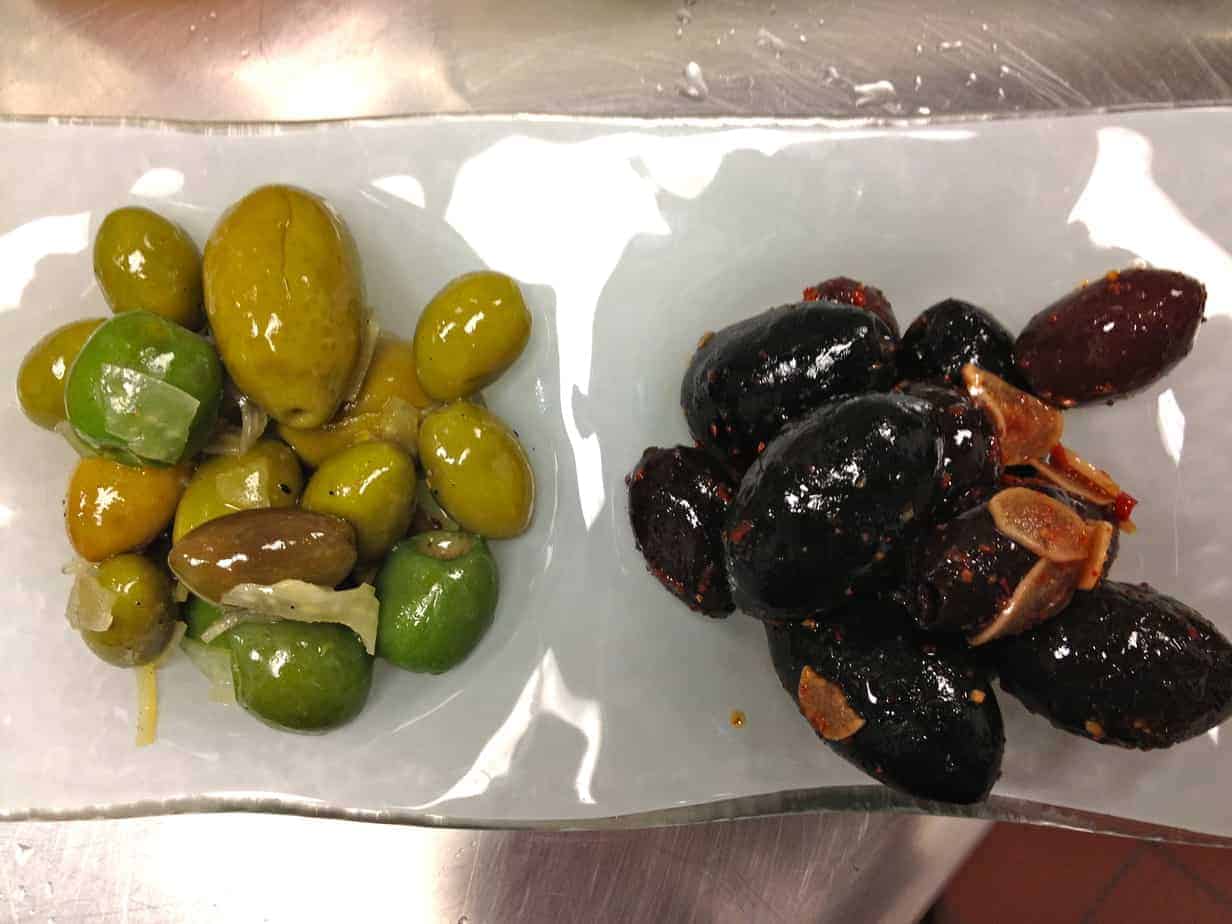 There are five different meat selections and eight different cheese selections to choose from. Urban Sip does have a focus on local ingredients– they get ham from Johnston County, and source their cheese from Orman's Cheese Shop in the 7th Street Public Market. My favorites included the Clemson Blue, which was smooth and creamy and more mild than a traditional blue cheese (from Clemson University, which I thought was so cool) and Goat Lady Dairy's Smokey Mountain Round. For all you meat and cheese lovers out there, you don't have to stop with a charcuterie and cheese plate at Urban Sip, you can get a whole tower–5 meats and 5 cheeses along with fruit, honey and Urban Sip's house made sweet potato jam.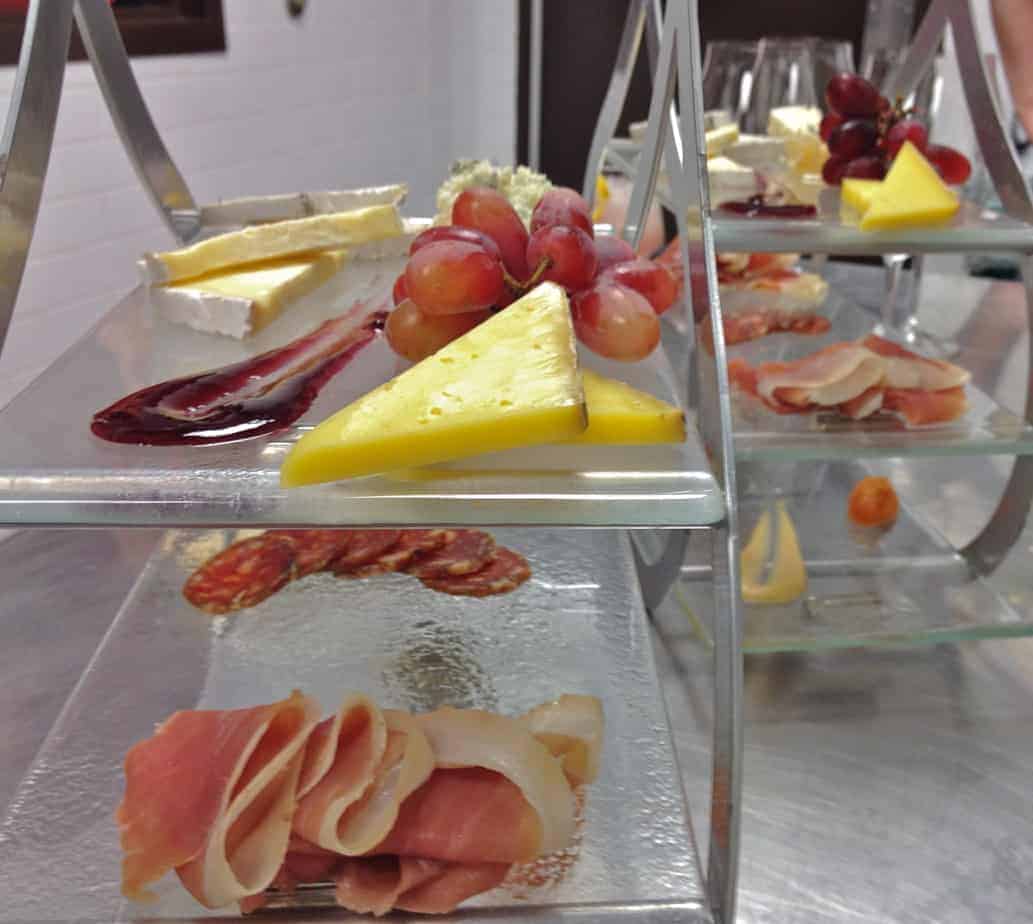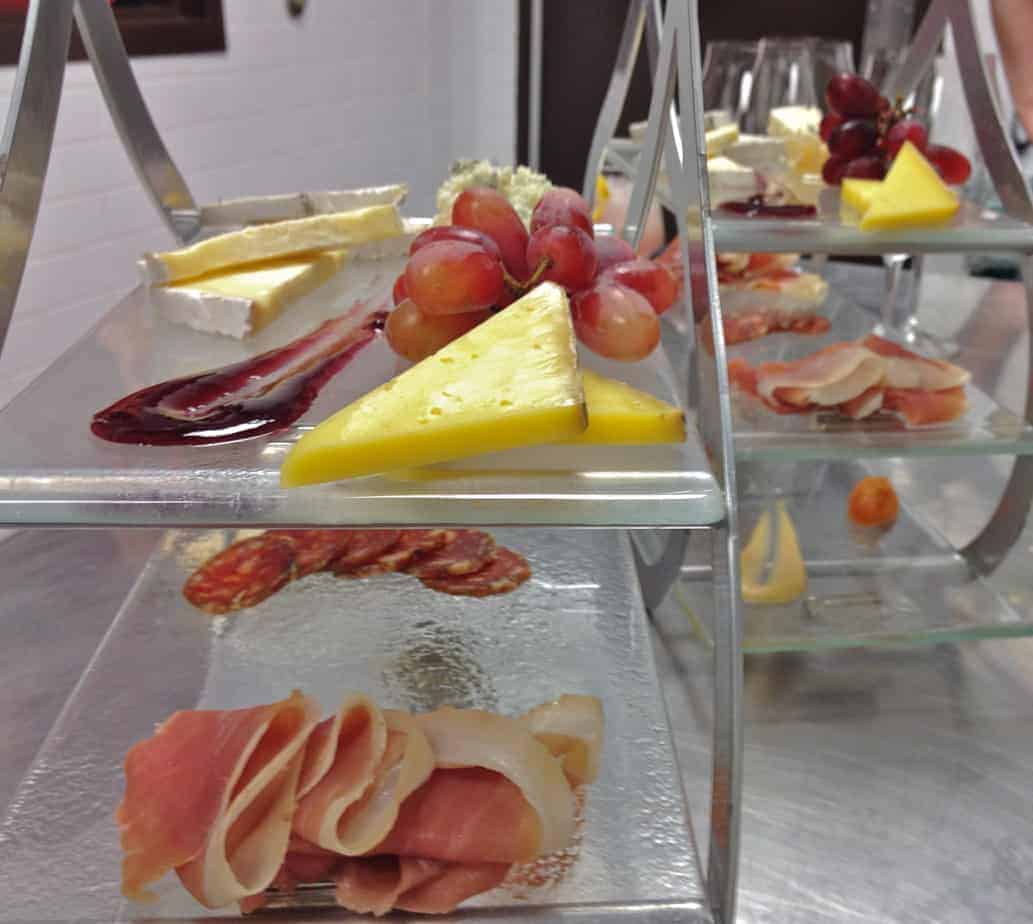 While I could feast on meat and cheese pretty much for the rest of my life, Urban Sip also offers a few tasty snacks for sharing too. We started with the black eyed pea hummus which was one of my favorites! I thought this was so innovative and a unique take on a traditional hummus and loved the assertive flavors of cumin, coriander, lemon, garlic, and a sprinkling of paprika. The dish came adorned with crispy black eye peas on top and warm, seasoned pita wedges on the side (the pita bread was the perfect vehicle to enjoy the luscious, creamy, hummus–I'm drooling just thinking about it).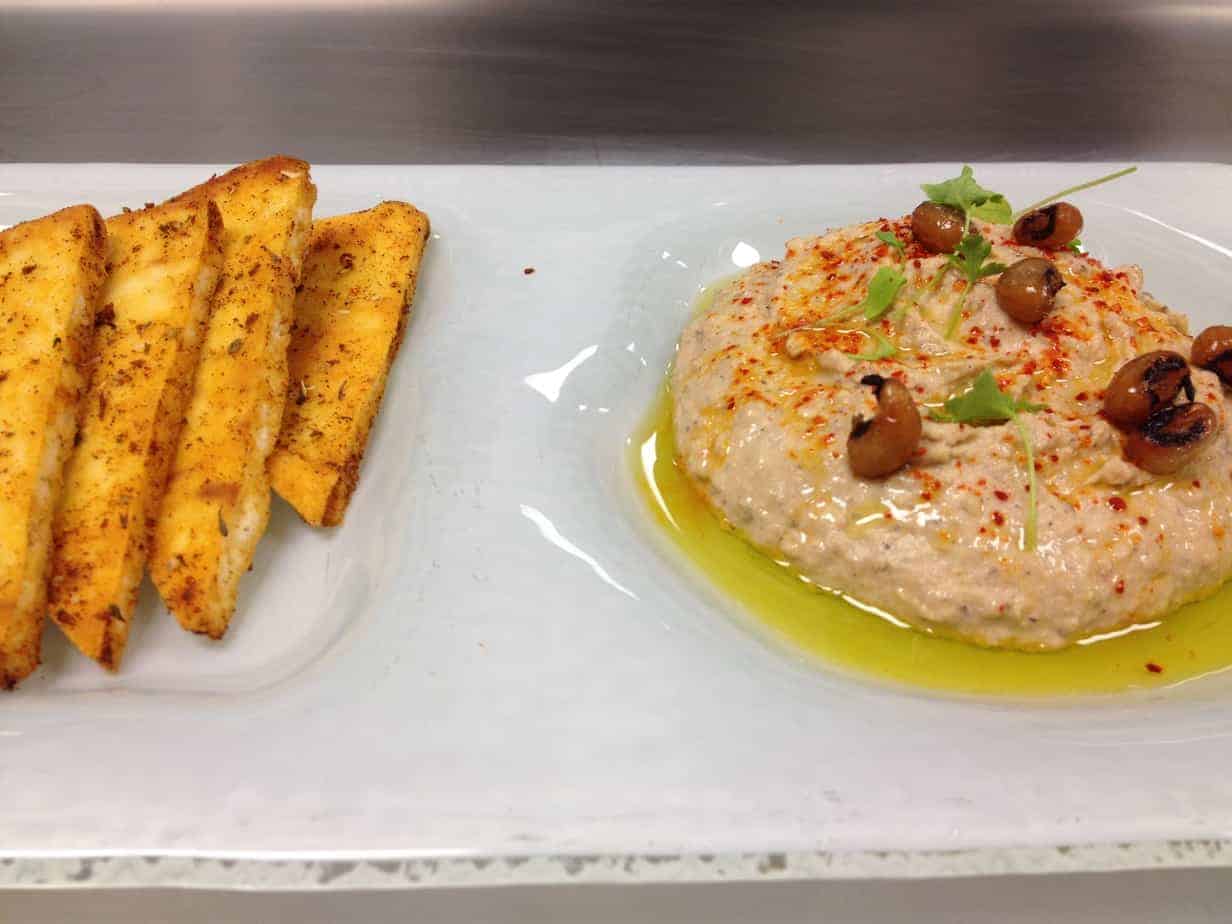 Urban Sip also offers two different tartares–tuna and beef. I'm a sucker for raw tuna, and this tartare was flavorful and refreshing. The cilantro and lime flavors brought a bright quality to the dish and the wasabi paste gave the sweet tuna a little heat.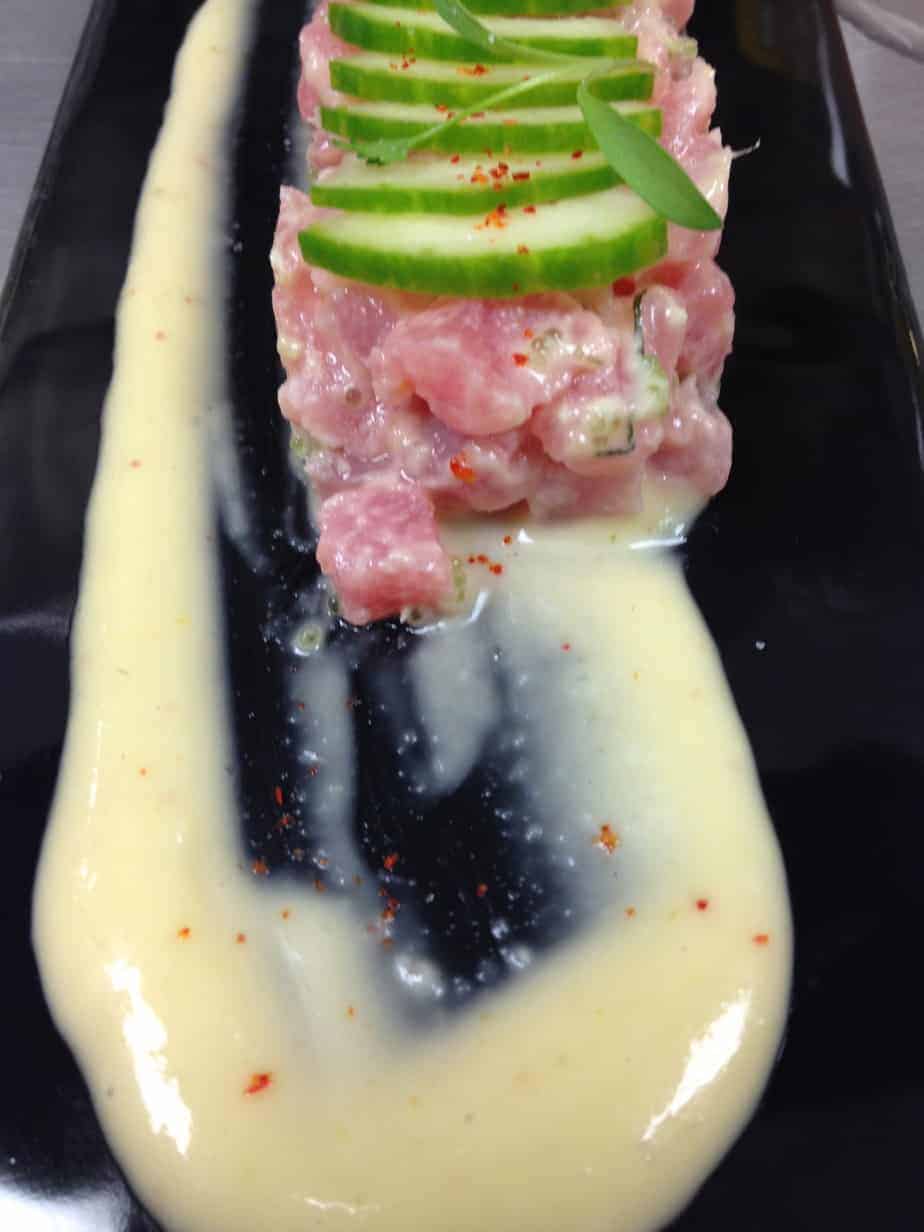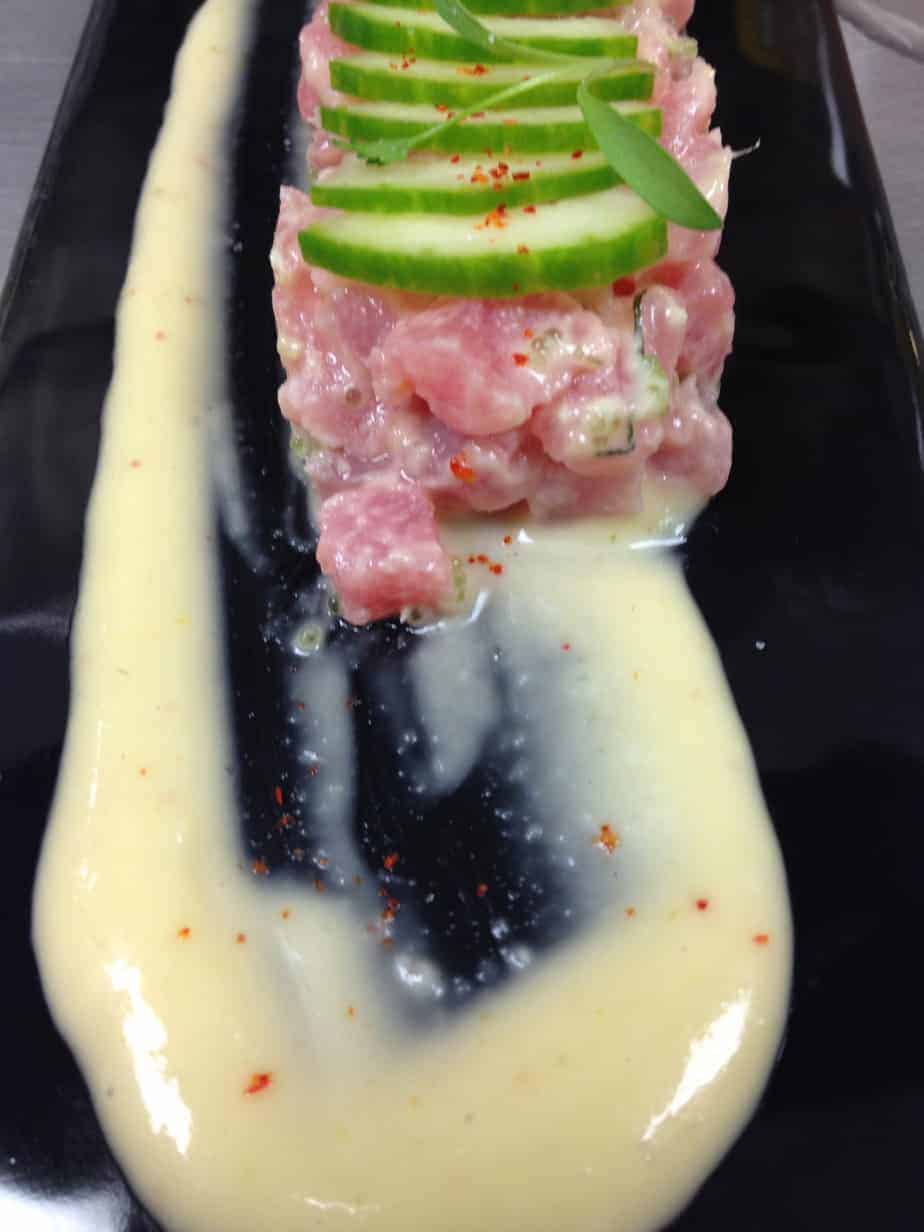 I also enjoyed the beef tartare, served with a mustard cornichon relish and house made ruffled potato chips.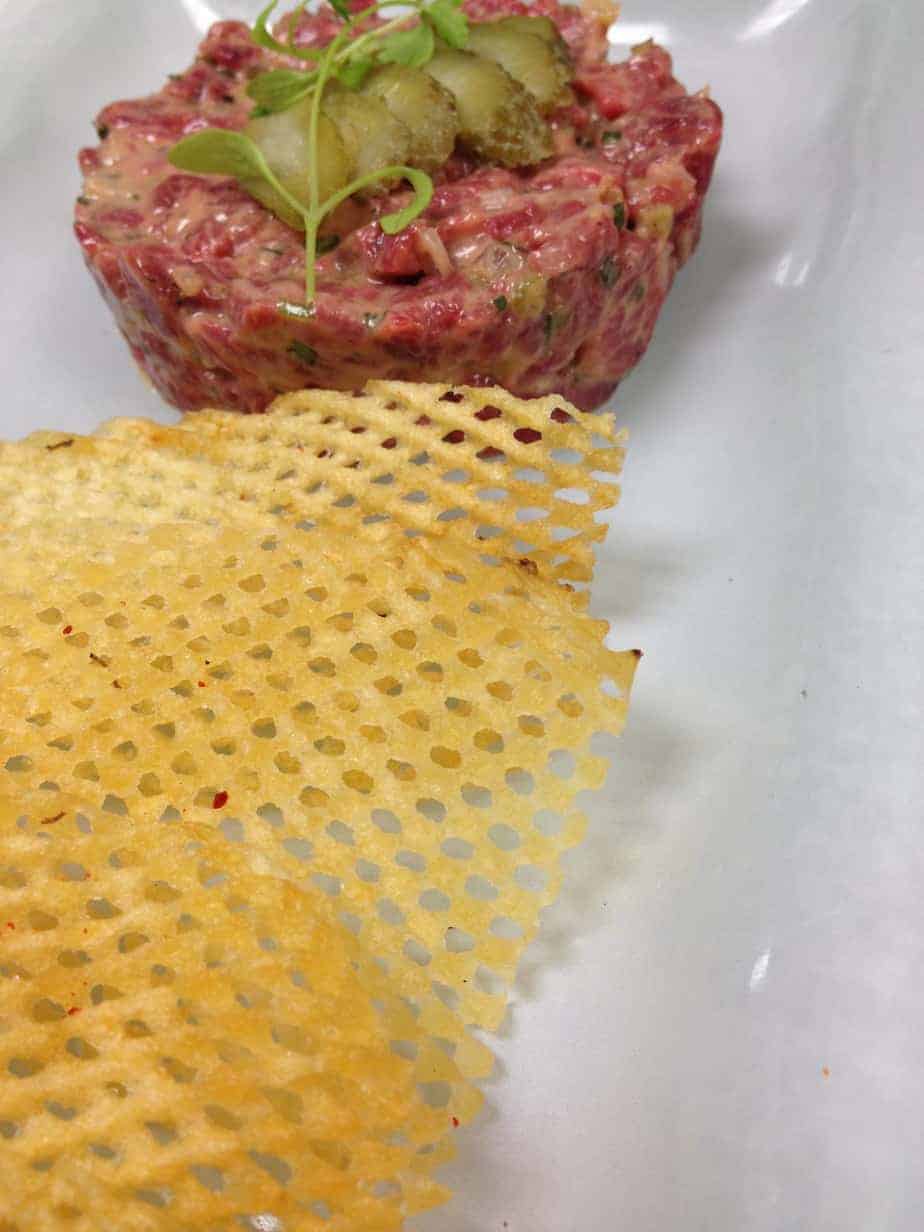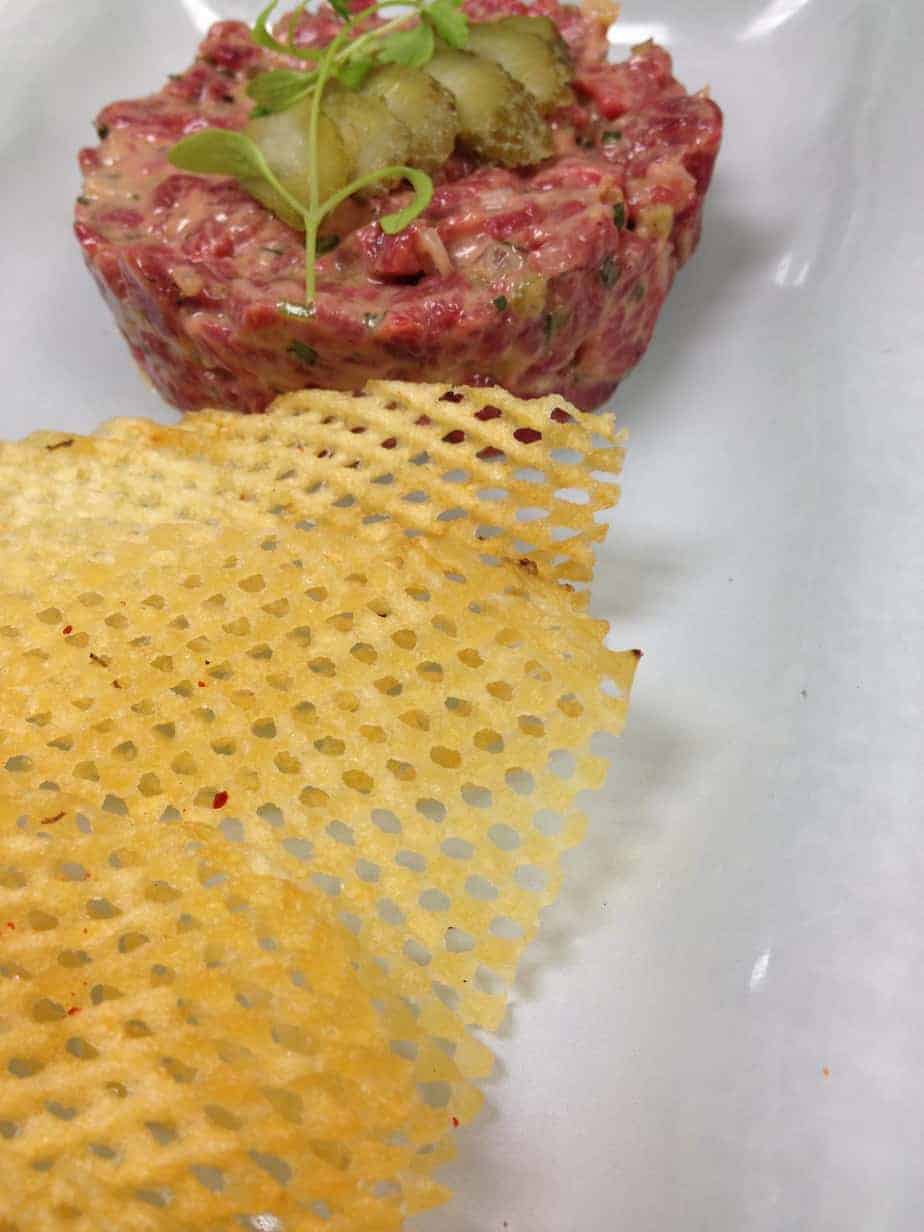 We also sampled the foie gras and pistachio gougeres–a French pastry with foie gras and pistachio tucked inside, served with a black cherry mostarda.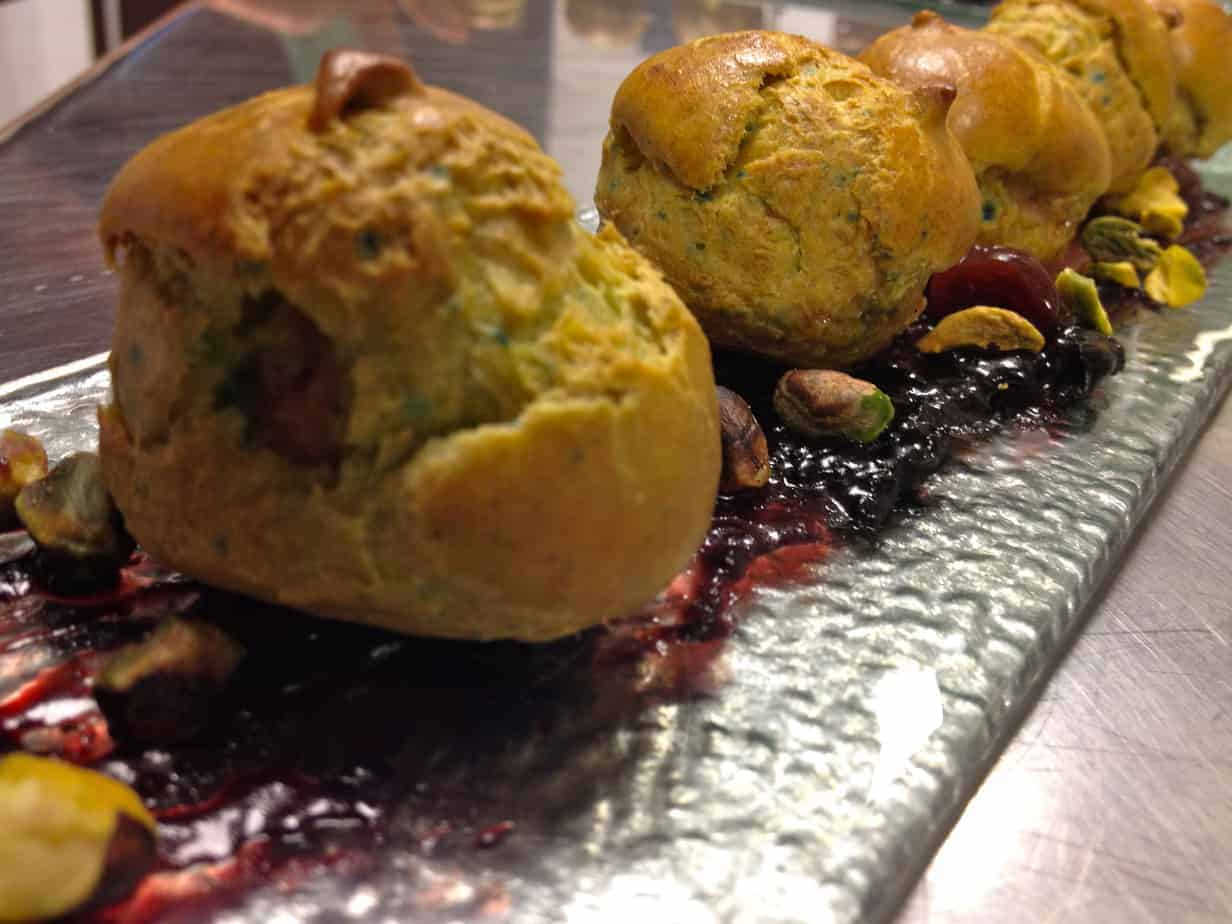 The chilled scallop salad is the most inventive dish on the menu and was definitely not what I was expecting! The scallop salad is actually a chilled, poached scallop mousse served cold with blood oranges and micro greens. I was not a huge fan of the texture, but the flavors were tasty.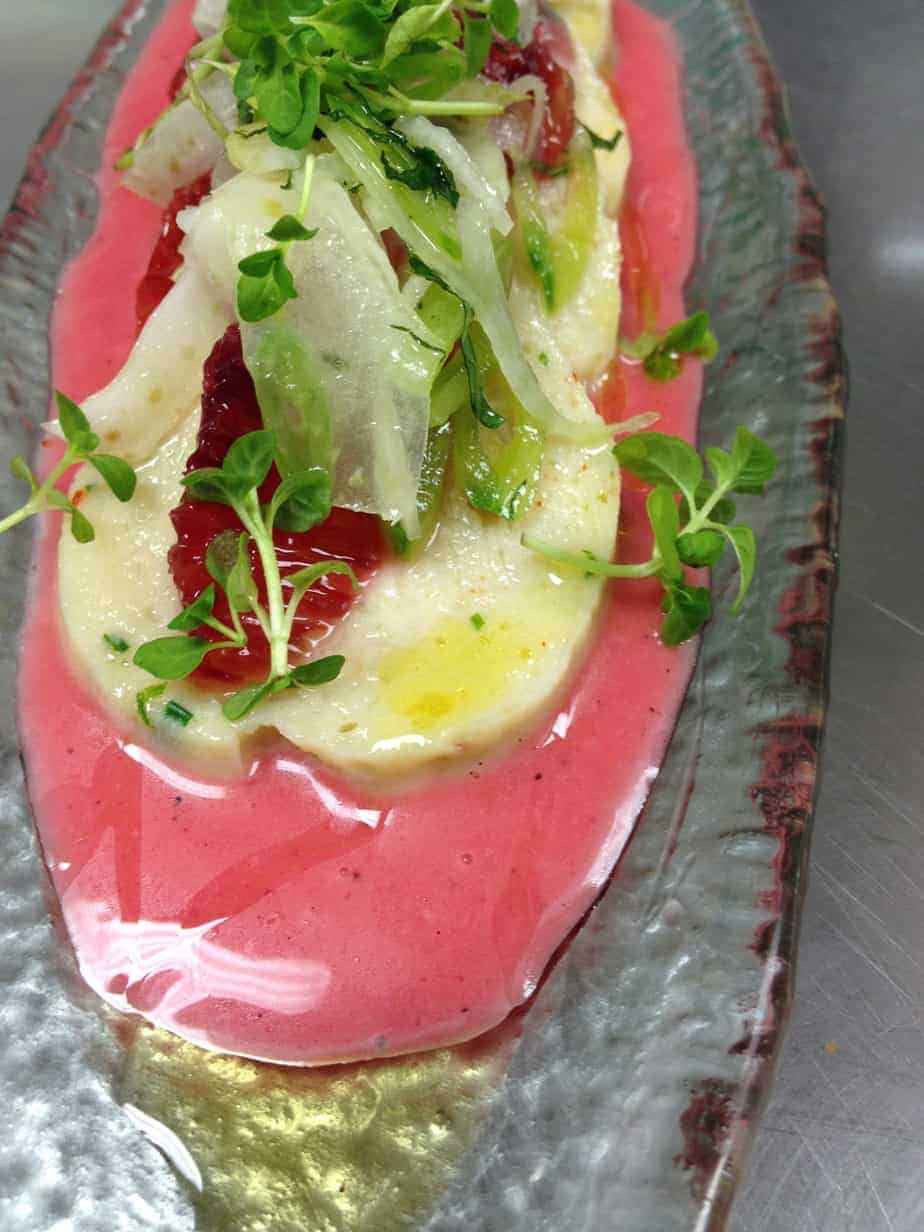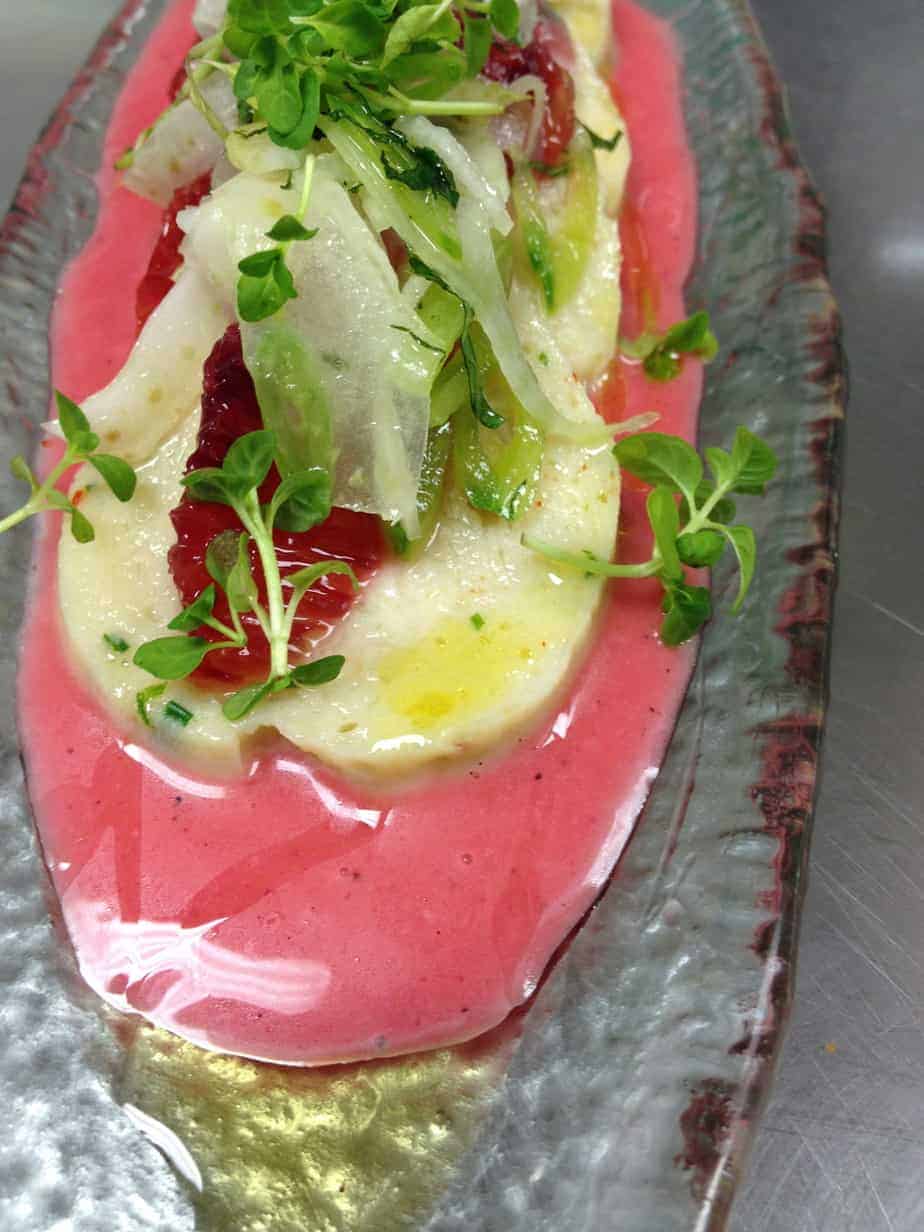 Urban Sip is the perfect spot for a sophisticated, relaxing night out–settle in and have a cocktail (or two), snack on delicious food, and gaze out the floor to ceiling windows at the streets of Charlotte below.  I'm looking forward to indulging in some wine and small plates for a girls night out, or maybe a little night cap after date night.
*My small plates, drinks and other treats were complimentary, as a menu preview for local bloggers.  No one asked me to write anything in return.