With a variety of smoothies, wraps, bowls, flatbreads, and sandwiches, Tropical Smoothie Cafe is the perfect spot for a quick, easy and delicious meal.
I partnered with Tropical Smoothie Cafe to create this content and am receiving compensation for this post. All opinions and content are my own.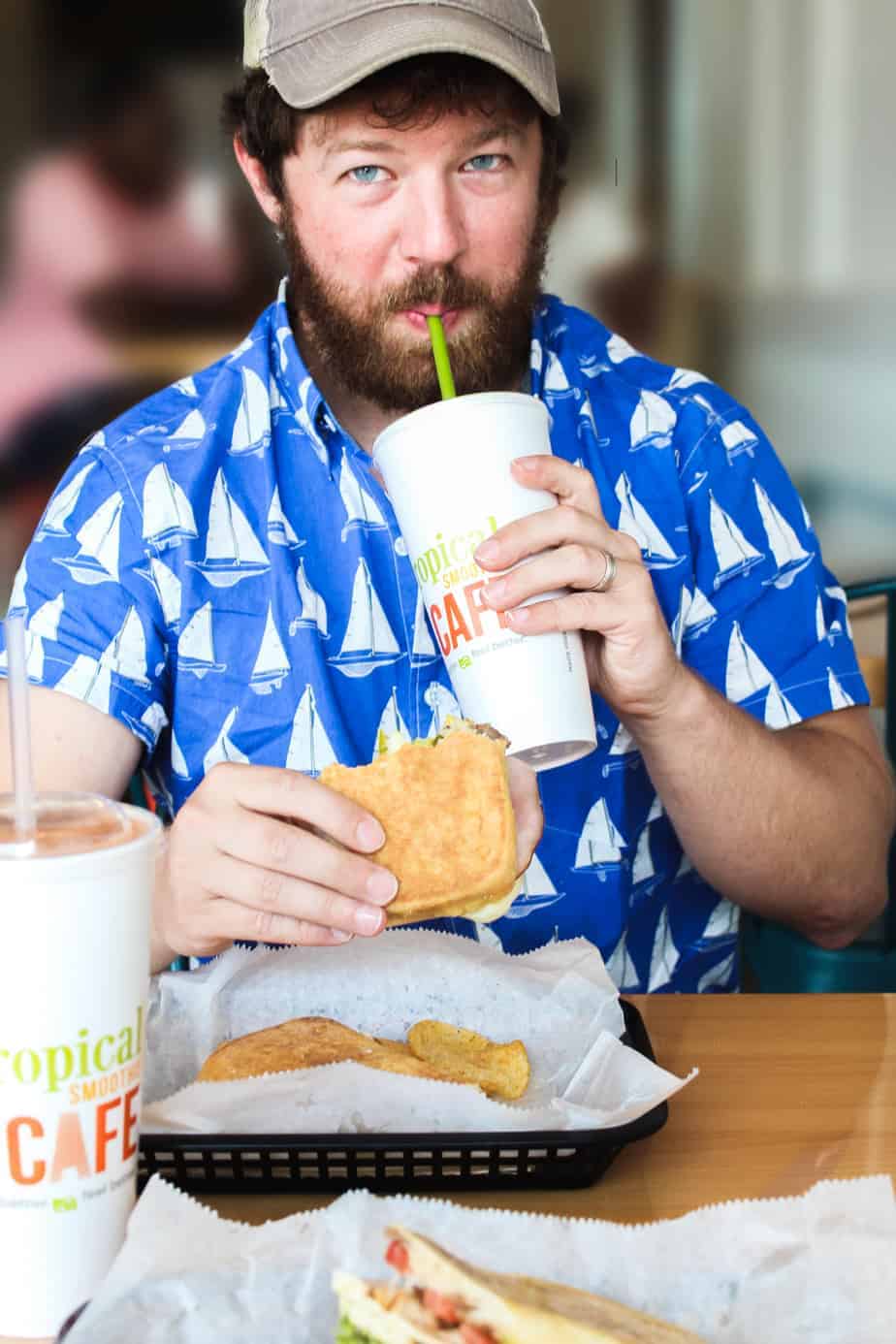 I wish I could be a meal prep maven.
You know those people I'm talking about. The super organized ones with their lists and their weekend grocery trips, who spend hours on Sunday afternoons chopping and portioning and roasting so they can have easy, healthy meal options during the week.
While I also want to have easy weekday meal options, I prefer to spend my summer Sunday afternoons outside with my dog and husband, not cooped up chopping in the kitchen.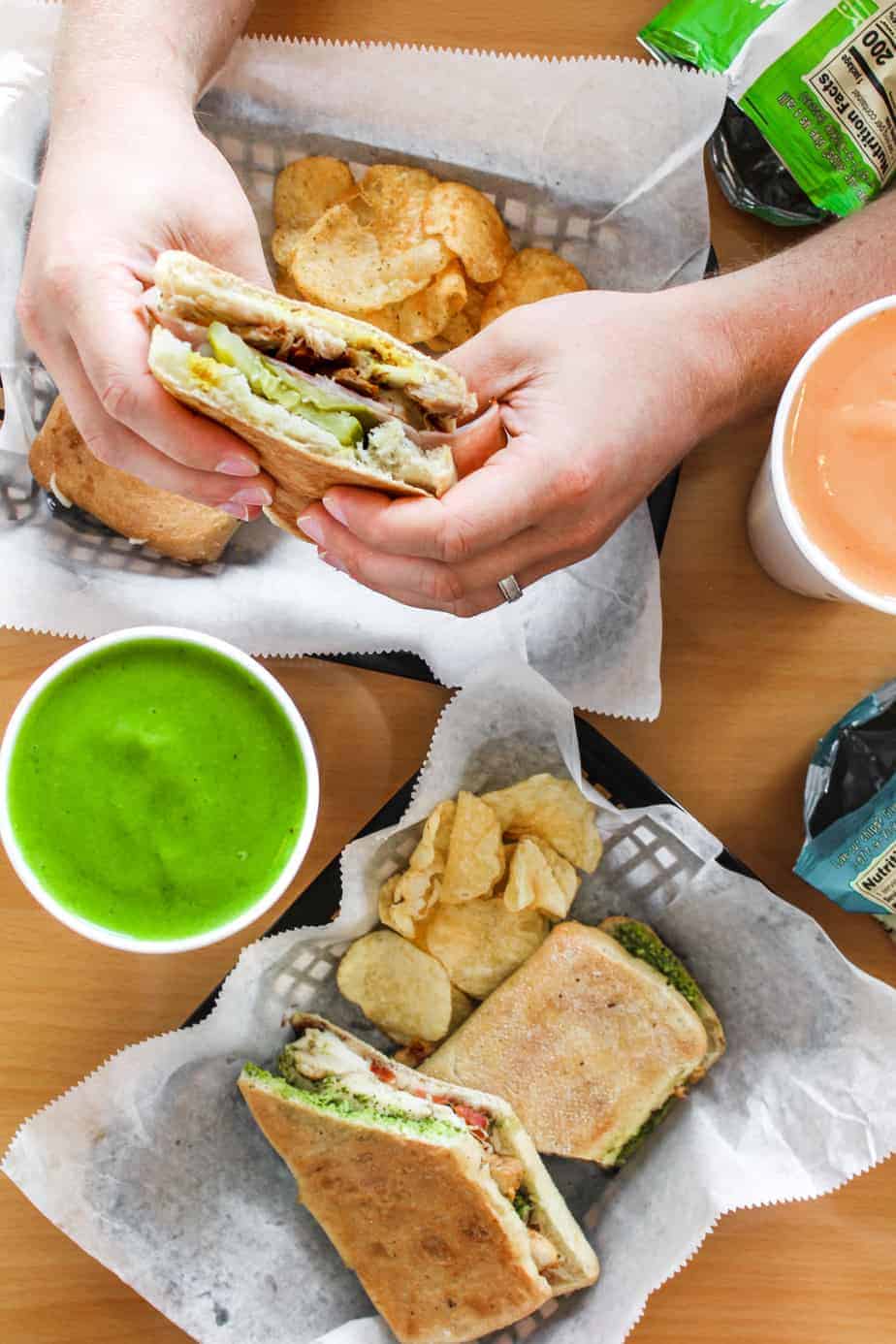 Instead of pulling perfectly portioned meals out of the fridge, our day to day eating looks more like this: I usually get to the grocery store at some point during the weekend and plan dinners to cook at home for the week.
Usually these recipes make more than enough food for two people, so we pack up leftovers and enjoy those for lunch.
Sometimes, I don't make it to the grocery store. Sometimes, I don't cook dinner because work is busy or I have an event. Sometimes, we order pizza and eat it on the couch. (AJ has had to repeatedly remind me that order pizza and then eating the leftovers is not considered meal prep.)
Whether it's because I have a busy day in court, we've been traveling, AJ has eaten all the leftovers, I'd rather do anything else besides run to the grocery store, or I'm just hungry and need to eat, I don't often turn to meals I've prepped but rather a regular rotation of spots I can go to for a quick, delicious bite.
One of those spots is Tropical Smoothie Cafe, which has been in my easy, quick, delicious arsenal for over a decade now.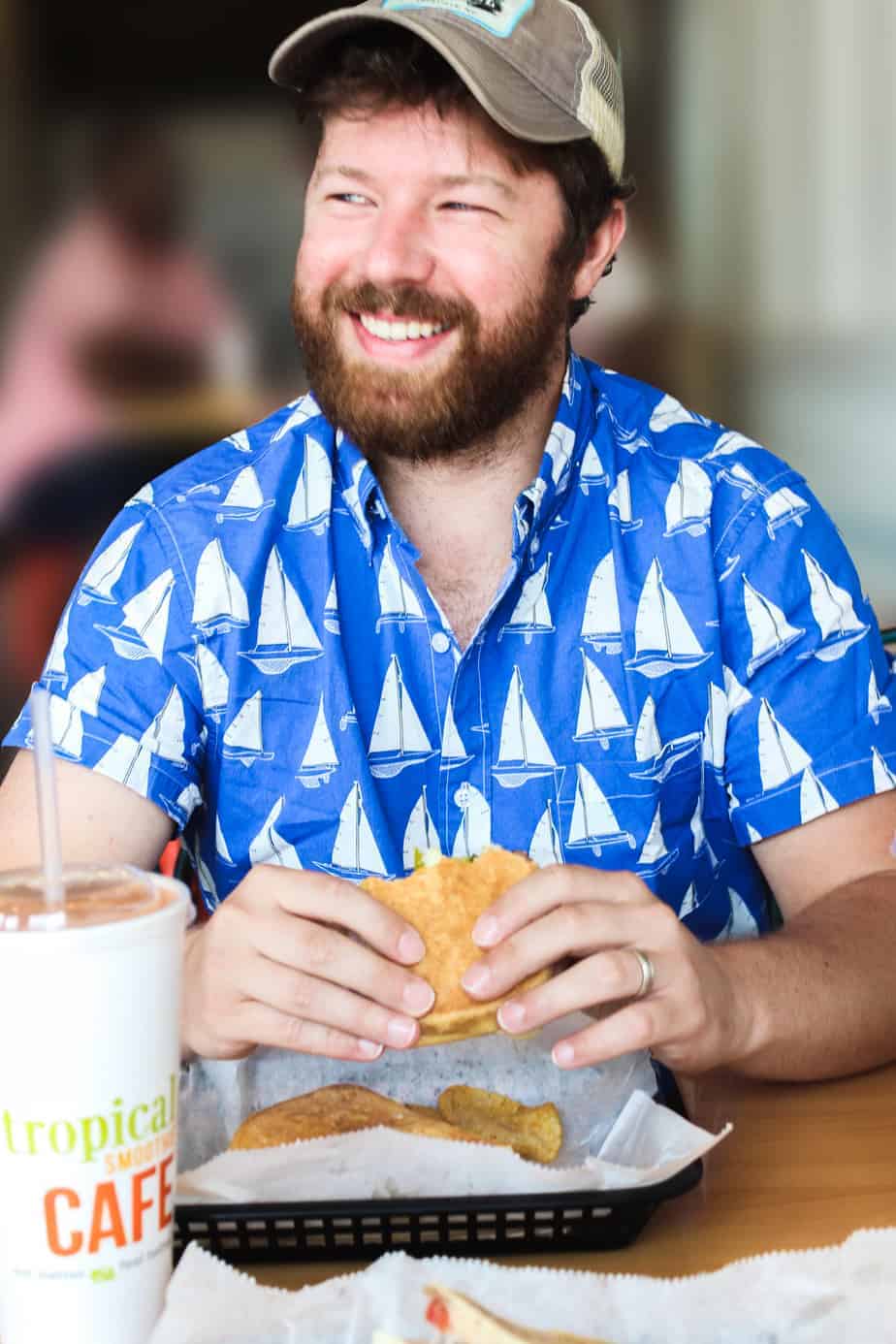 As a freshman in college, I ate most of my meals at the dining hall.  After all, I was an 18 year old sharing a kitchen less, 12×12 space with a roommate and my work study lifeguarding job didn't sustain a substantial eating out budget. To mix it up in between pasta and taco night and yet another salad bar salad for lunch, I'd treat myself to an off campus treat.
These treats usually alternated between coffee and smoothies (both were walking distance from campus), making the Tropical Smoothie Cafe in downtown Appleton, WI and their Sunrise Sunset smoothie a stalwart of my college education.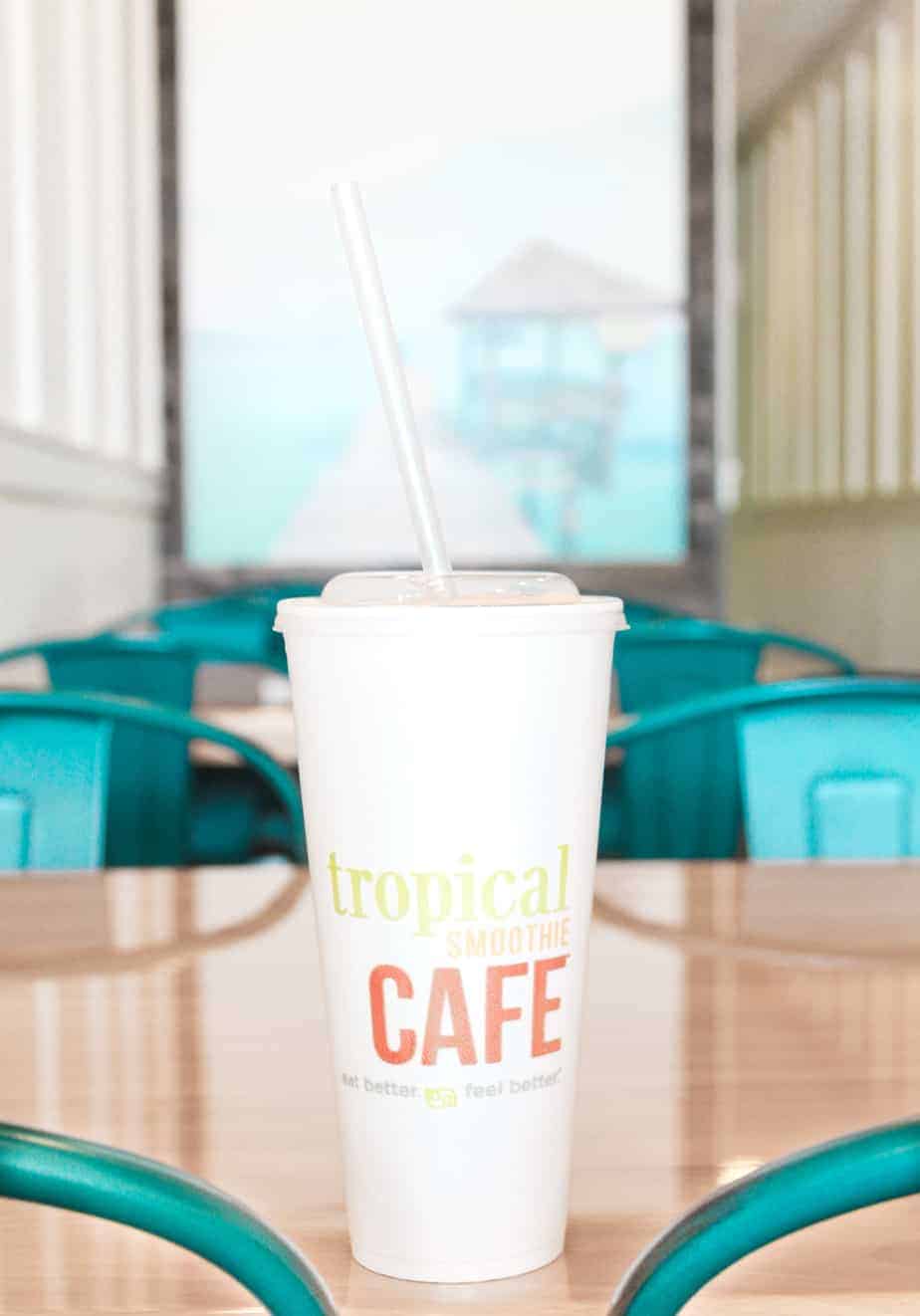 Thirteen years later, Tropical Smoothie Cafes strategically located near work and home have supported my Sunrise Sunset smoothie habit since moving to Charlotte nearly six years ago. Tropical Smoothie Cafe is not only the home of my beloved Sunrise Sunset smoothie (with strawberries, mangoes, pineapple and orange juice, what's not to love?) but also a variety of wraps, bowls, flatbreads, and sandwiches, making it an ideal quick and easy lunch destination between court sessions or on the weekends when our fridge is a little sparse.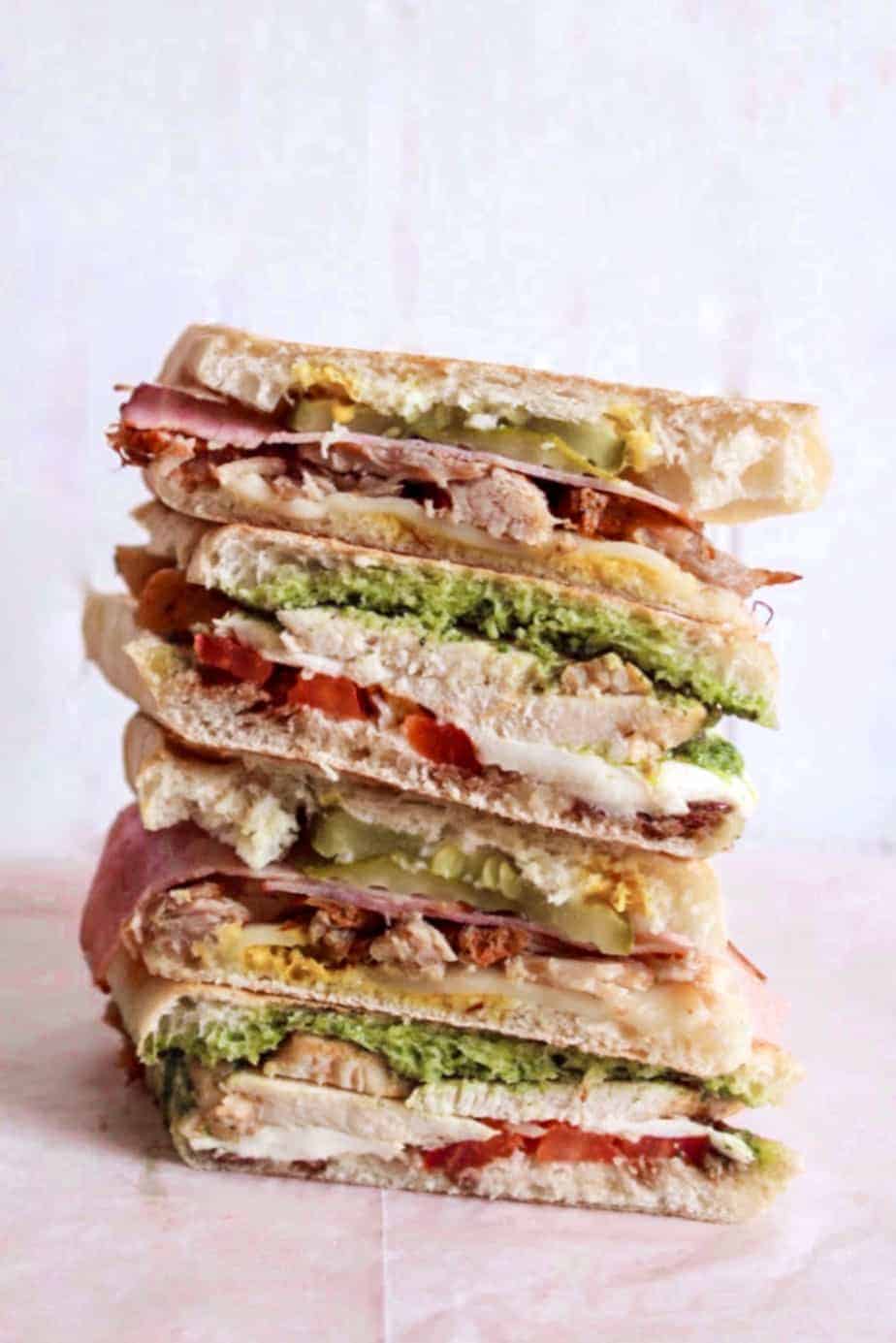 Last weekend, we were faced with an empty fridge and a sunny Sunday, so we opted for a lunch date at Tropical Smoothie Cafe and a lake walk in lieu of the grocery store.
We paired our two smoothies (Sunrise Sunset, of course, for me, and Detox Island Green for AJ) with Tropical Smoothie Cafe's new pressed sandwiches. I opted for the Chicken Caprese because honestly give me anything with a tomato, basil mozzarella vibe in the summer and AJ enjoyed the Cuban, with pulled pork, ham, pickles, and Swiss.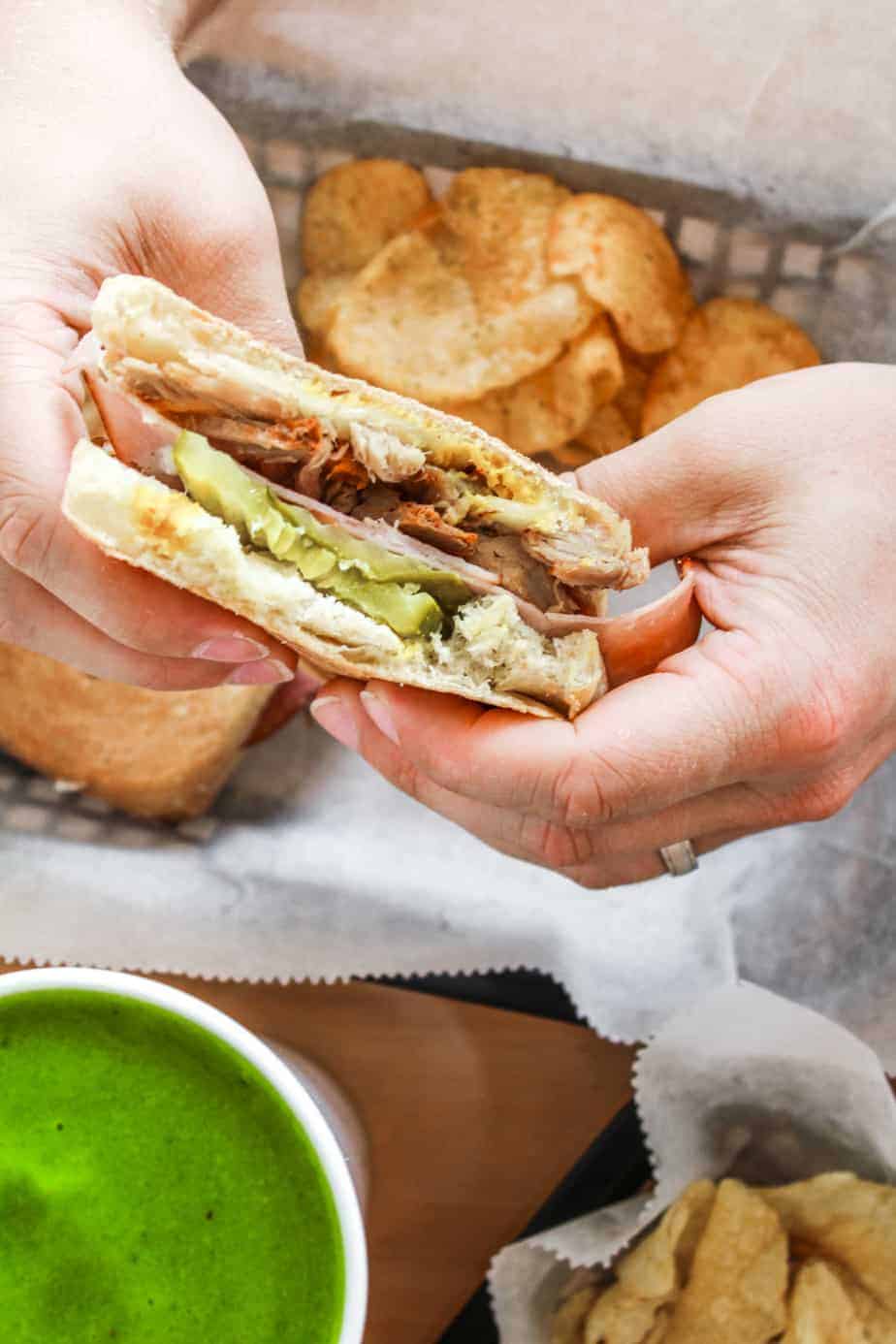 Both were really fresh and flavorful (of course I schemed a few bites of AJ's Cuban) and we scarfed them down before enjoying an afternoon at the lake.
Much better than grocery shopping and chopping in my kitchen, if you ask me.