Y'all, The Punch Room is on fleek.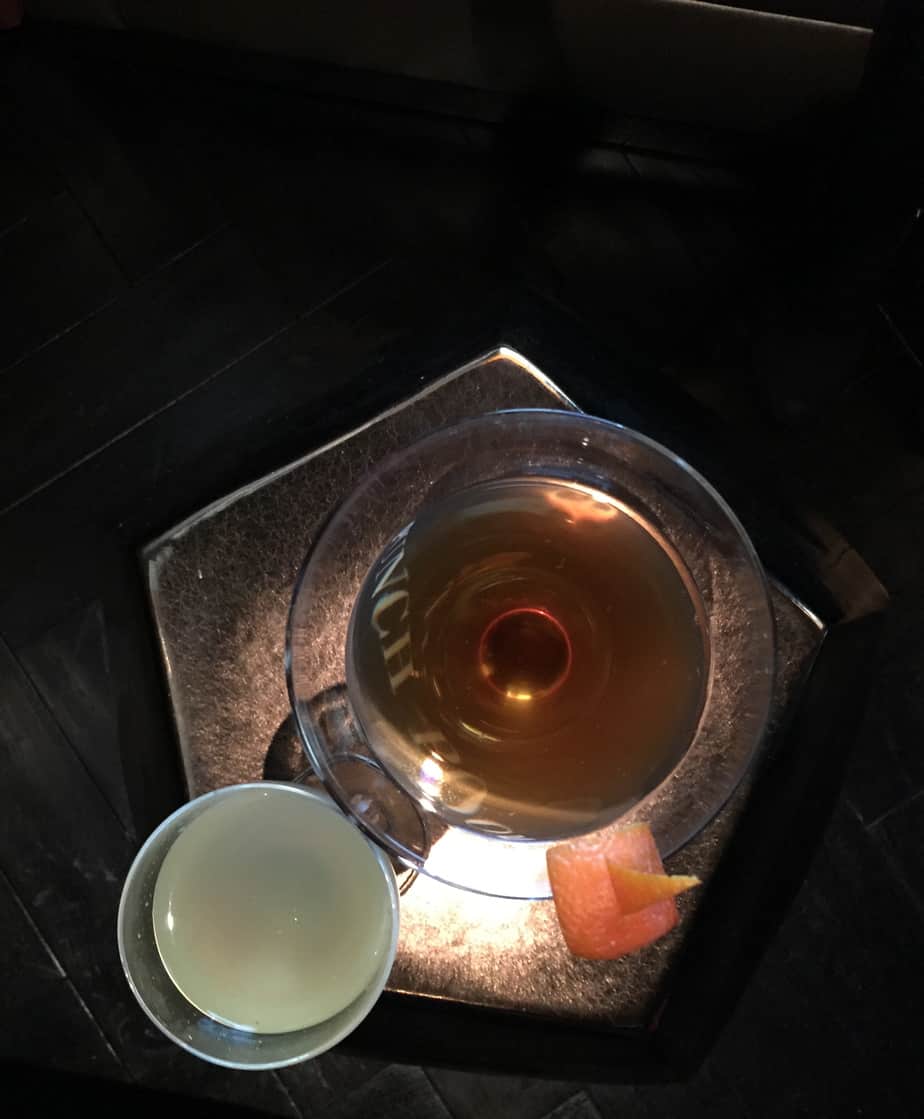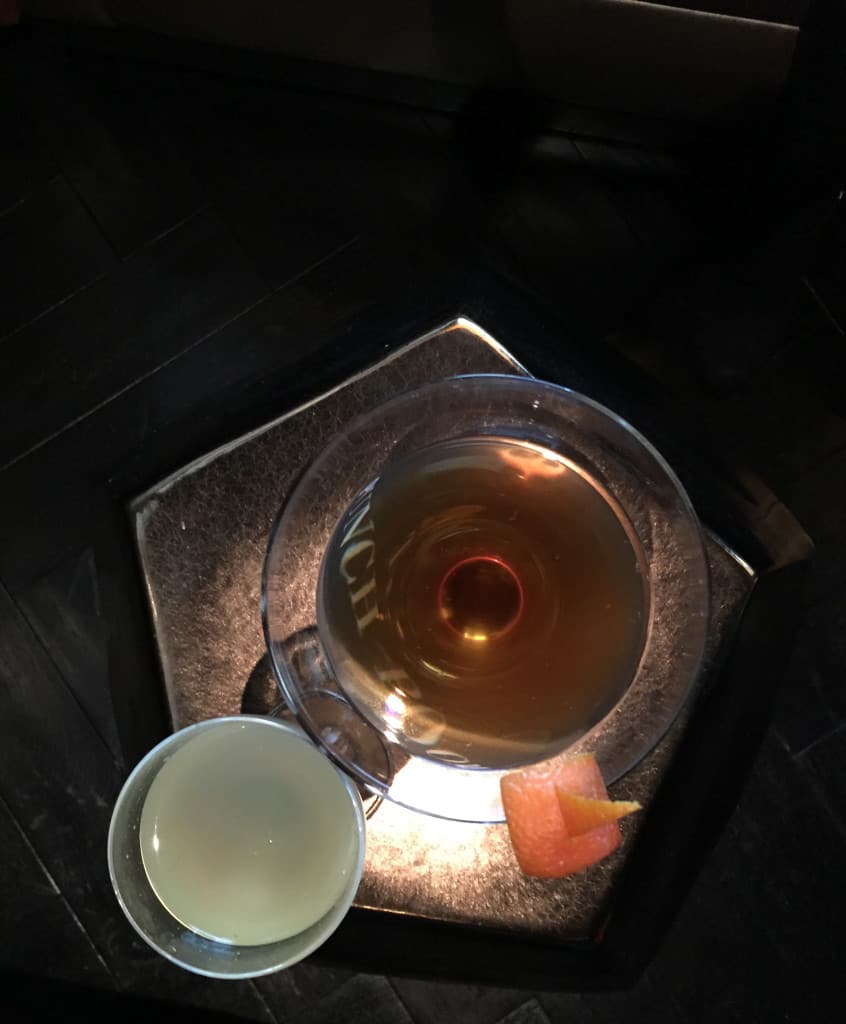 (On fleek is a phrase that the cool kids are using nowadays that means on point, very good, perfect. Just trying to keep this blog relevant with the cool kids).
I was pleased to be invited to check out this new space for several reasons.
1. The Punch Room is at the Ritz Carlton so I got to tell a my friends I was going to hang out at the Ritz which makes me fancy. I felt very fancy going to the Ritz (which was very clear I didn't belong because the few times I've been to the Ritz I always act very surprised when the nice looking gentlemen insist they get the door for me. First sign I'm not a regular. Then, I got lost in the very dark lobby. The last time I was at the Ritz, I also got lost in the lobby and this time was no different. Then when I found the elevator, a very nice gentleman with an iPad told me I couldn't go upstairs to The Punch Room. I gave him my name and I was on his list, so I did get to go upstairs. Back to feeling fancy again). Don't worry, I changed out of my inappropriate footwear that I walked in from work (read: it was 20 degrees and I was wearing the Uggs I purchased in college) in the elevator so I could look like I fit in better.
2. Bob the Bartender (they are calling him a cocktail artisan on their website and I've heard others refer to him as a mixologist, but one time Bob and I talked when he was behind the bar at Pisces and he calls himself a bartender and has 20 years of experience perfecting his craft) is the creative force behind all of the cocktails and is shaking things up behind the bar. Bob is very talented and makes delicious drinks.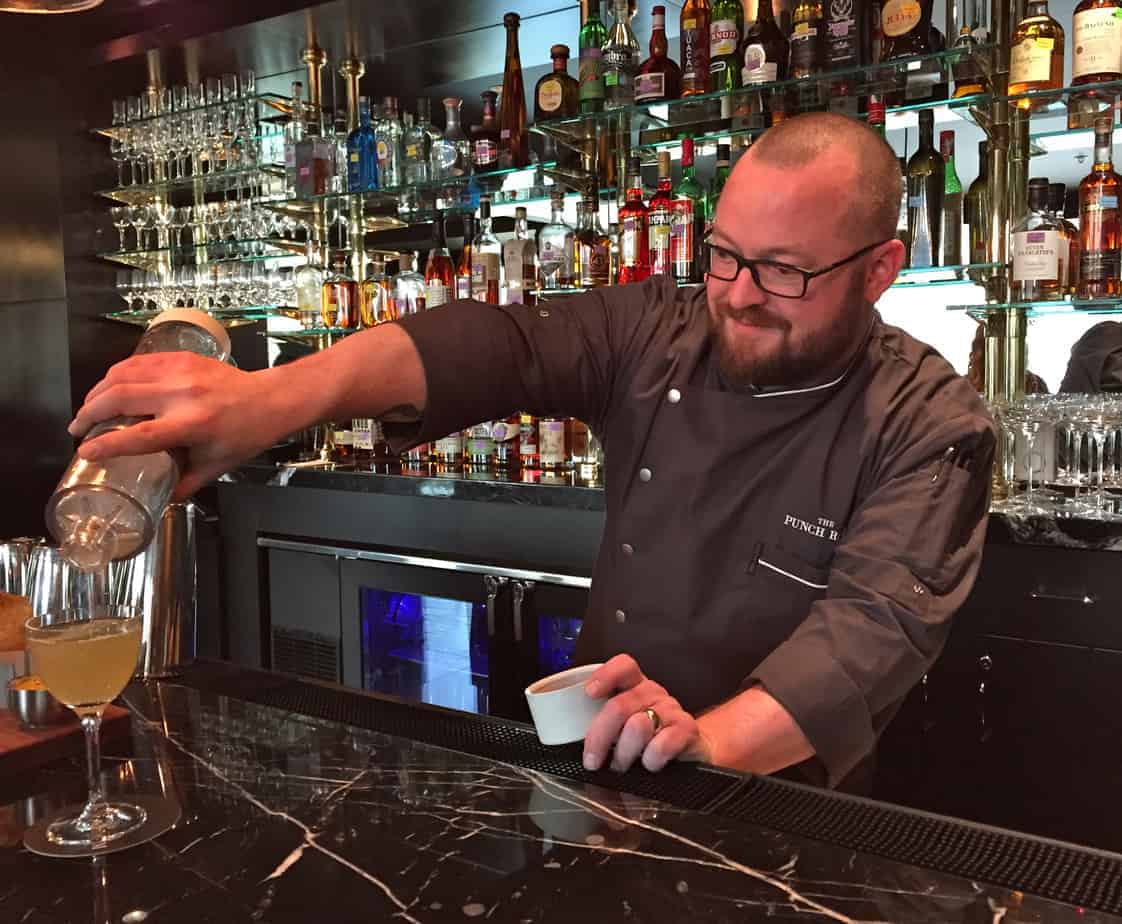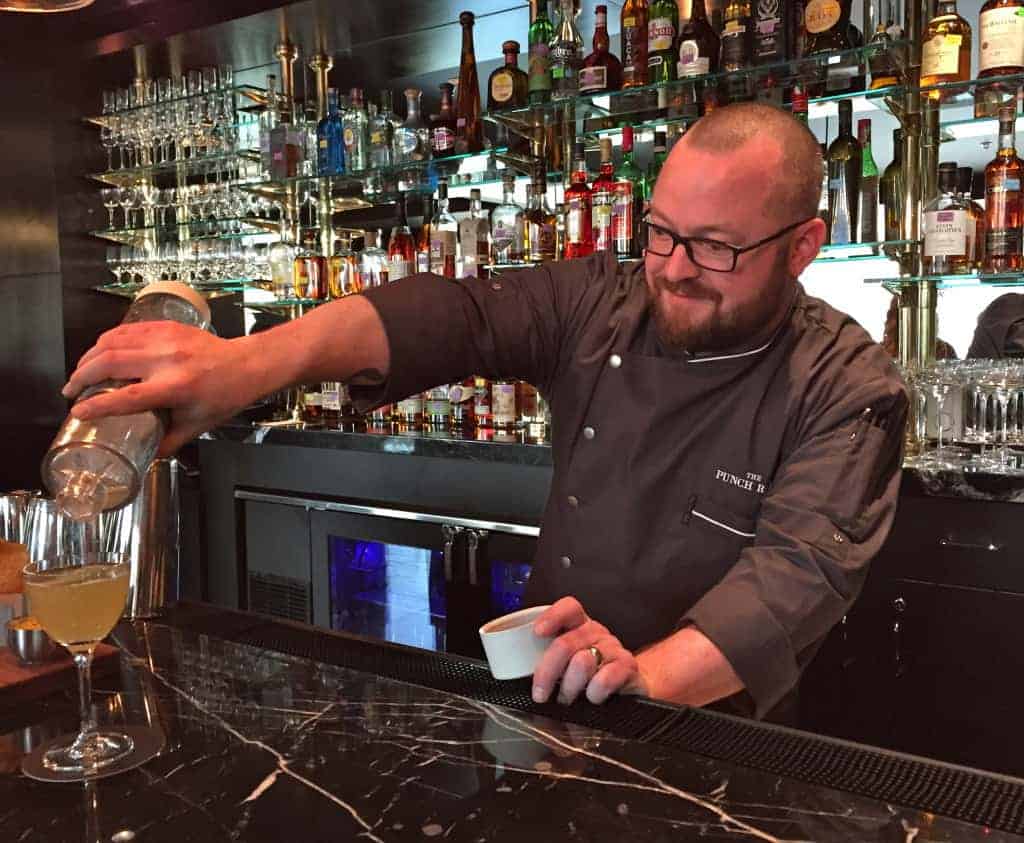 3. I really enjoyed the snacks that I tasted from the Ritz's former bar concept, Urban Sip, so I knew they would bring their A-game with The Punch Room's snacks. Chef Matt Carnevale  is creating fresh, approachable, creative menu items in the kitchen. The snacks were delicious (more on the snacks in a second).
So on a Friday afternoon in mid February, the elevator whisked me away to the 15th floor of the snazzy Uptown hotel for a sneak peek of The Punch Room. The space is elegant and sophisticated with plush couches and decorative bookshelves, low lighting, exquisite chandeliers and black, silver and gold accents. The floor to ceiling windows showcase Western facing views of Uptown, the streets below and the sunset.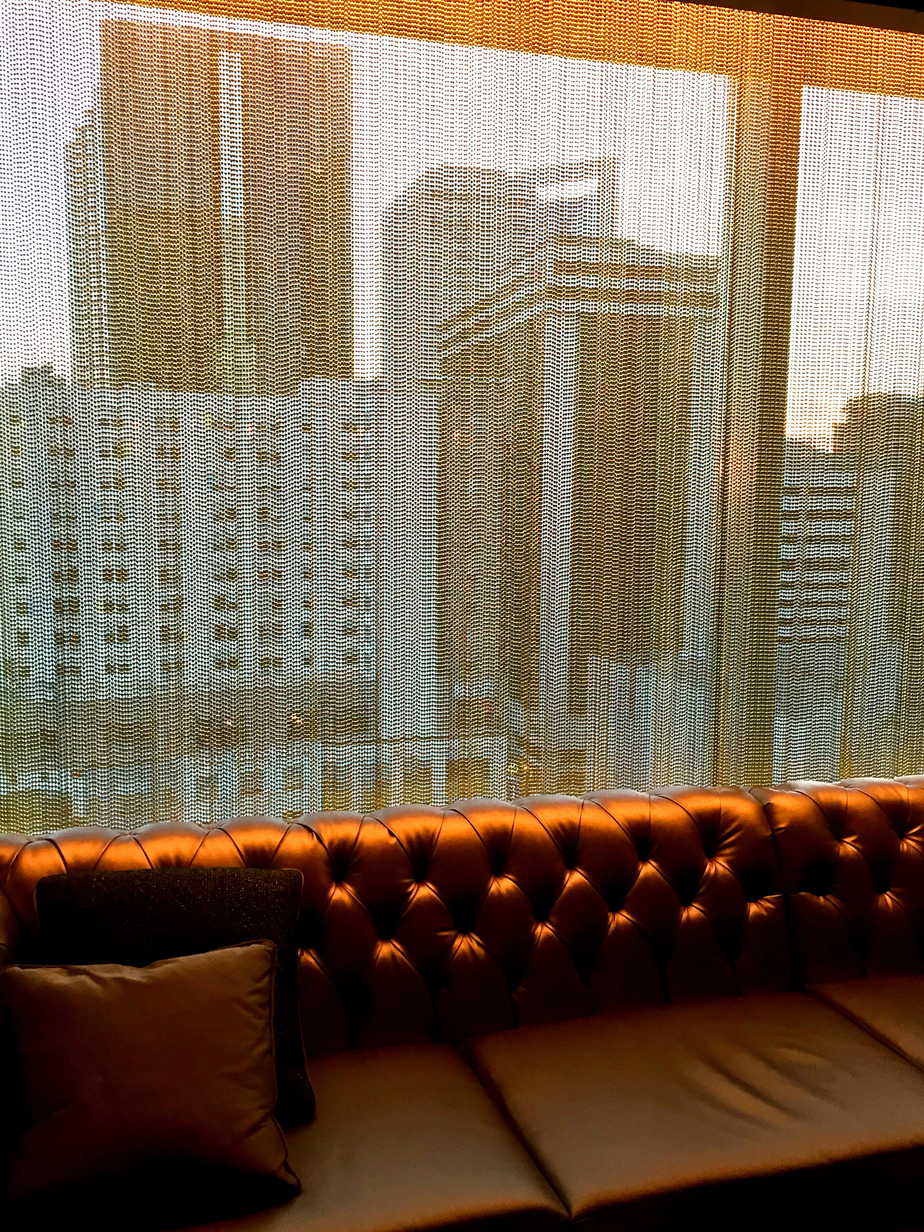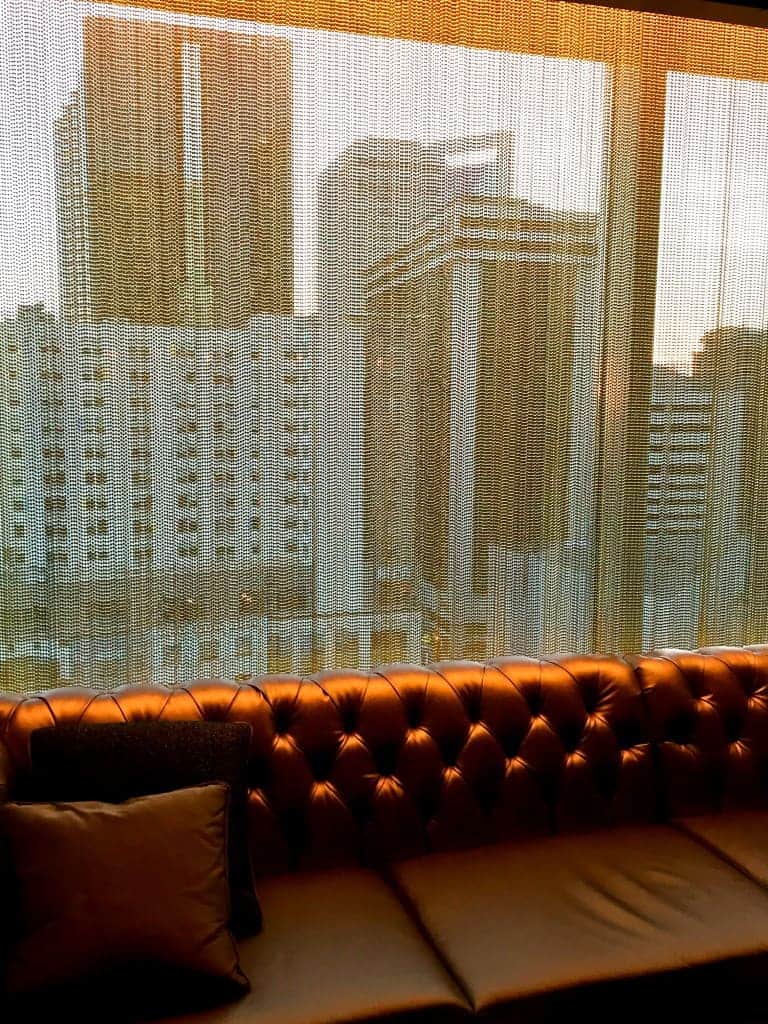 The sleek bar is tucked into the corner with a handful of barstools. The Punch Room is not only elegant but also intimate; at most the space can host 37 people at one time (it's designed for sitting and there's no standing room allowed–"no vertical drinking" as they like to call it) which creates a really unique, exclusive experience (and a line downstairs at the elevator for guests who are looking for the same thing). There's no elbowing through people to get to the bar, servers provide table side service for drinks and food , and if you have a barstool, you can get the opportunity to a conversation with the bartender while you watch him in action. Very old fashioned if you ask me. It's the kind of place that adults would go for an evening out.
We started our evening at the bar watching Bob doing his thing and talking to him about his new gig and cocktail creations while we munched on house made chips with garlic lemon yogurt dip.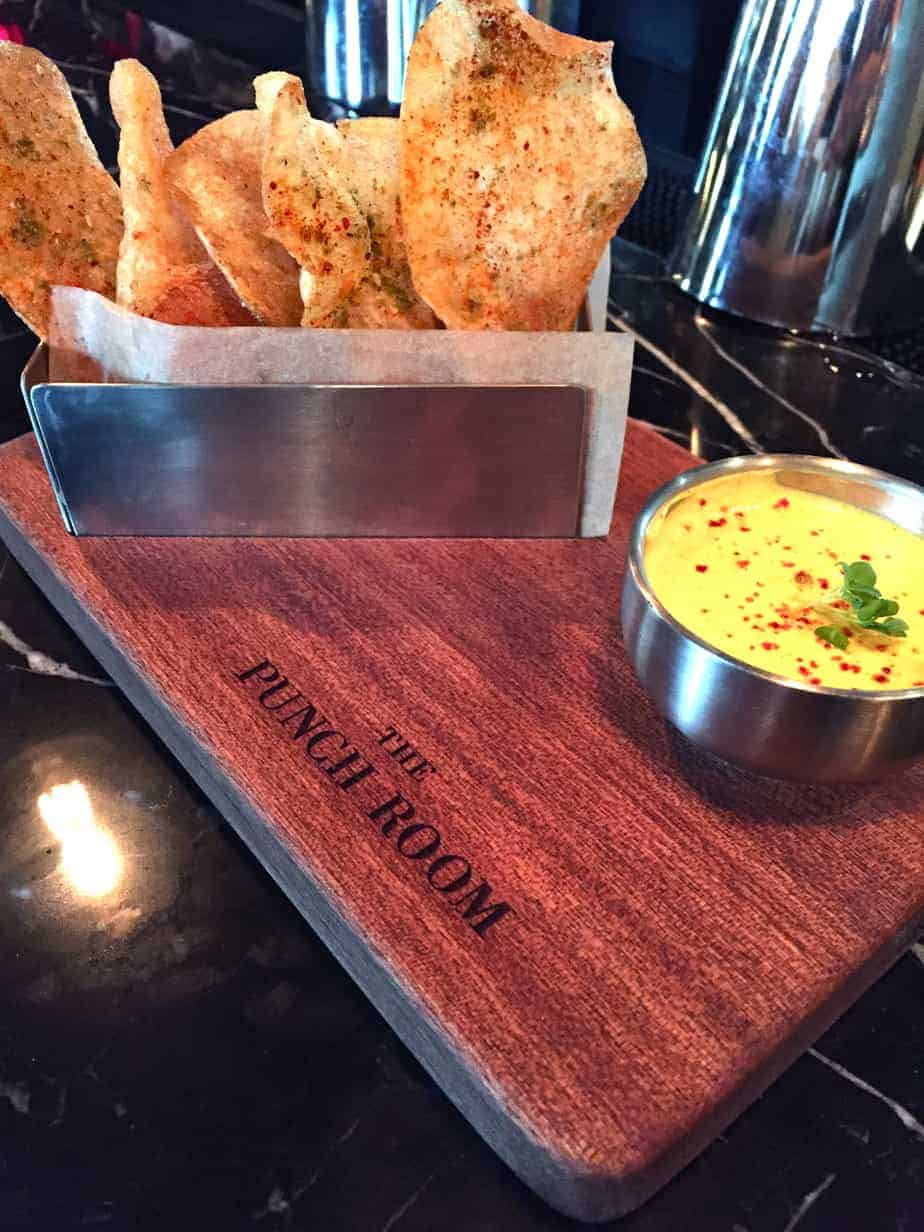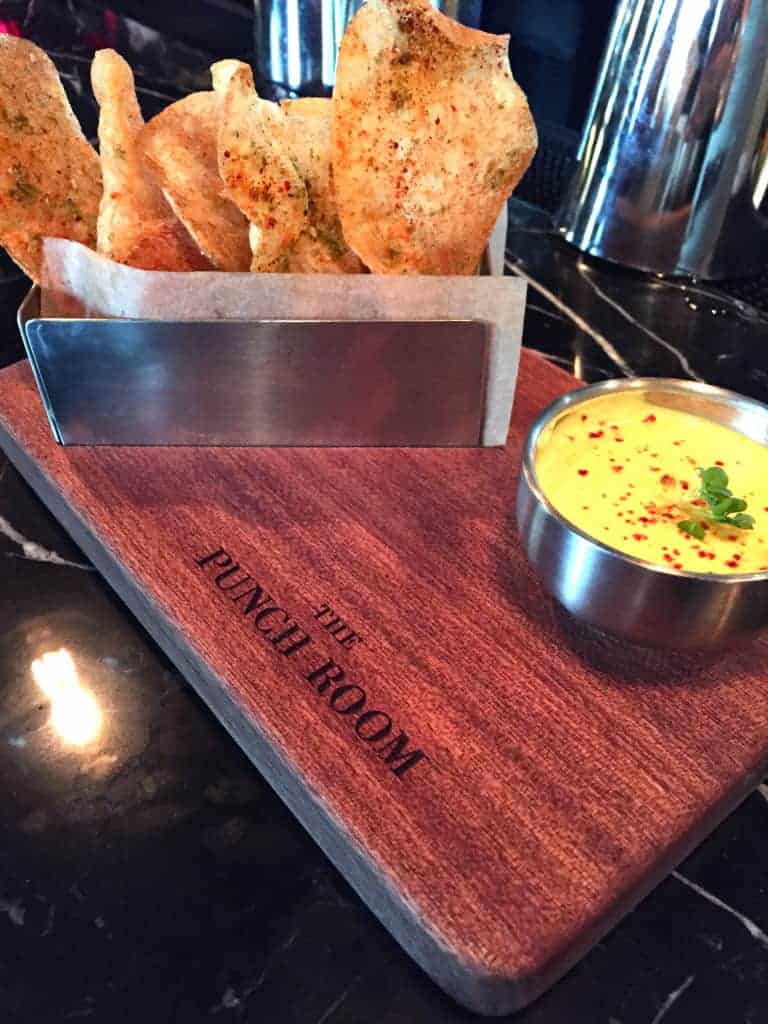 Mary, Leandra, Diana and I eventually migrated over to a window side couch while we tried a variety of The Punch Room's punches and signature drinks, small plates and desserts.
Based on it's name, one can assume (and assume right) that The Punch Room is known for it's variety of house crafted punches, which are designed to be served for groups (only their Hidden Tea Feature Punch is served individually). The Punch Room serves four punches, each boasting a unique flavor profile. My favorite was the Hidden Tea Punch, made with brandy, persimmon, tangerine, lime, sugar, Jade Sword Green Tea, and soda water. I could really taste the flavor of the tea and loved it (but careful it can be dangerous if you forget about the brandy!).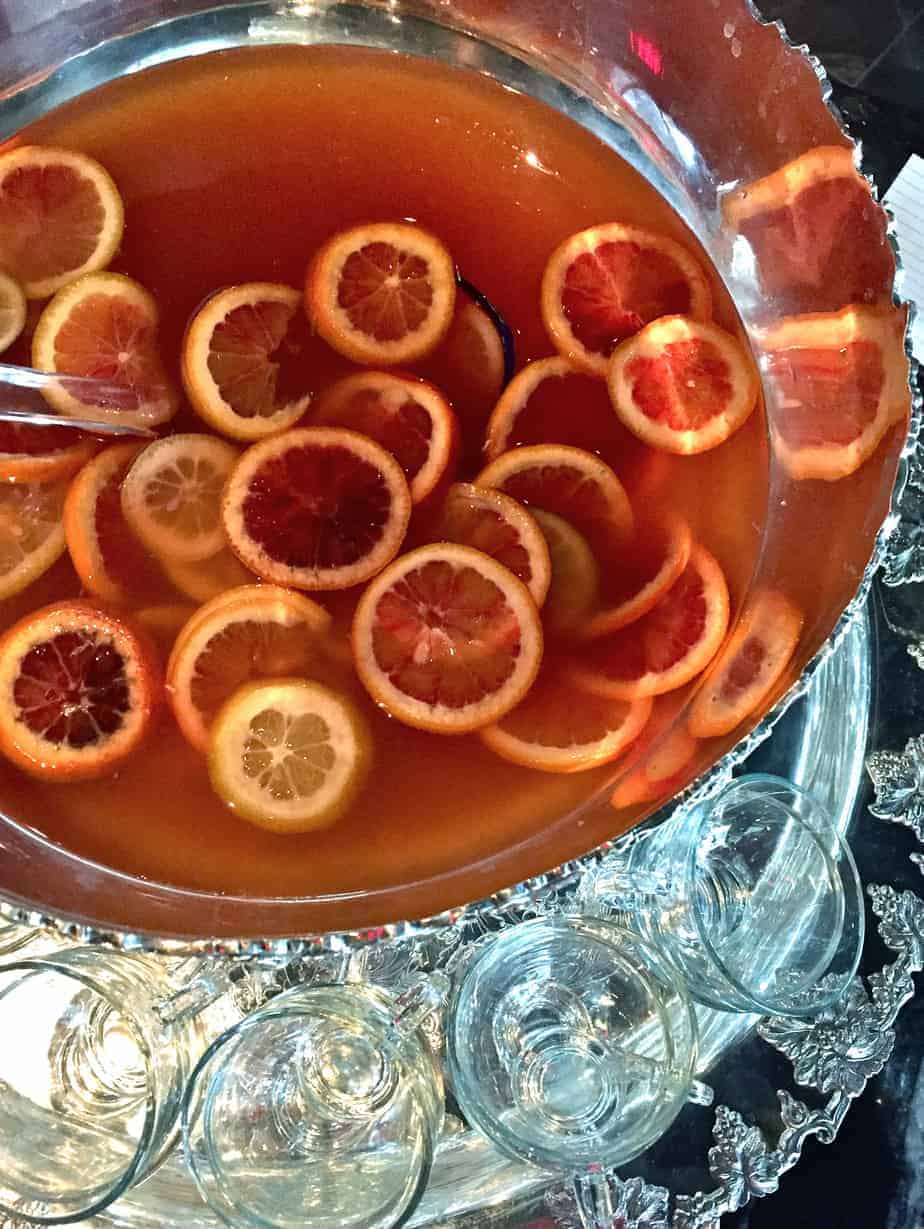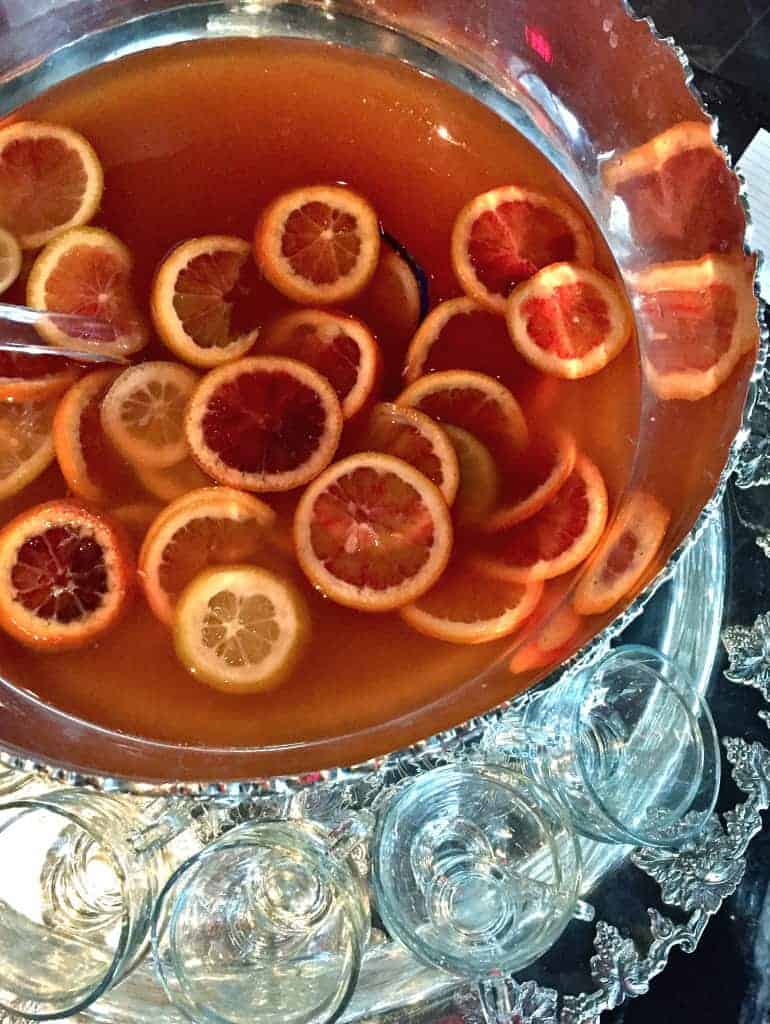 We also sampled their other signature punches: the Perfect Pear Punch (with Buffalo Trace, fresh pear juice, allspice, and ginger ale), the Fiesta Punch (with Sauza Blue, cilantro, jalapeño, and Beet Ginger Kombucha) and the Top of the Hill Punch (with Topo Gin, champagne, blackberries, Earl Grey Tea, rosemary simple syrup, and lemon. The Top of the Hill Punch was another crowd favorite with the bold flavor of rosemary really coming through.
Besides signature punches, The Punch Room shakes up handcrafted cocktails, fine wines and local beer from NoDa Brewing. We sipped on the South of the Italian Border, Smoked Honey and Queen's Roots (with parsnip juice, who knew about that cool ingredient?) as well as a new concoction that Bob had yet to name at our visit. The Stormy Brew with it's coffee ice cube, definitely piqued my interest, so another visit is clearly already in order.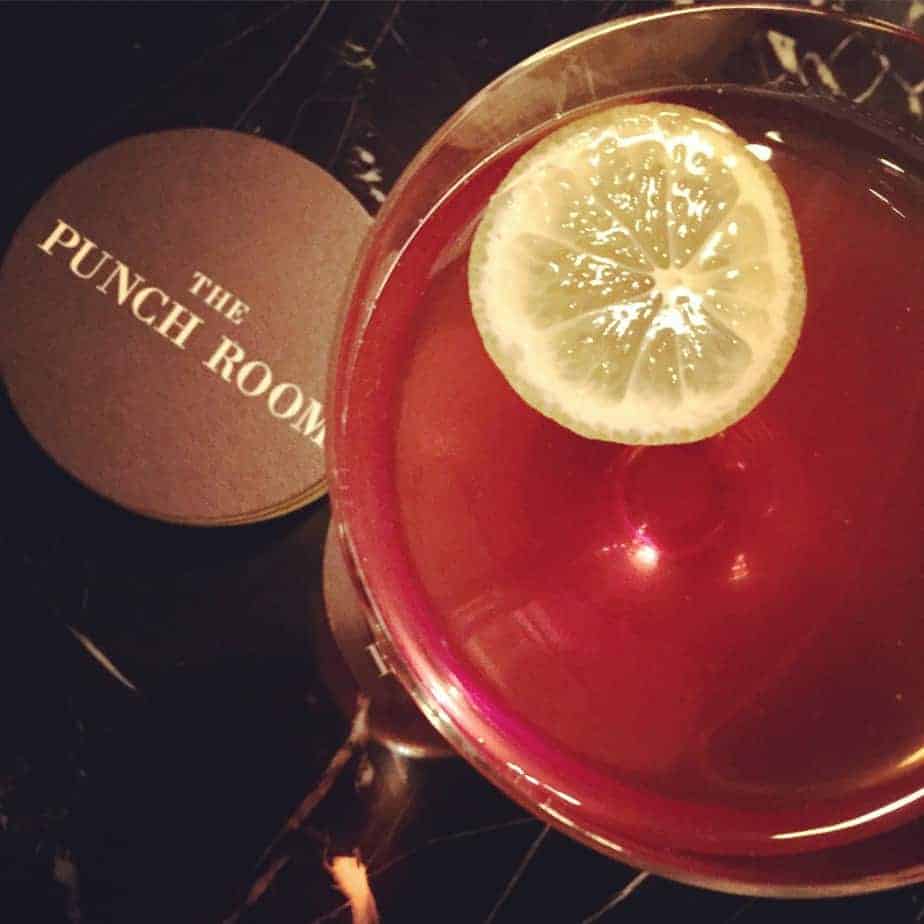 We also had the chance to snack on a variety of The Punch Room's small plates. I was happy that the Ritz is bringing the same creativity and high quality ingredients that they brought with their small plates at Urban Sip. There wasn't a dish we tasted I didn't like, but there were definitely some I preferred.
We started with a charcuterie platter, served with a housemade mustard made with NoDa's Coco loco and a cheese platter, accompanied by rooftop honey (the Ritz has bees living on their roof and they collect honey from them).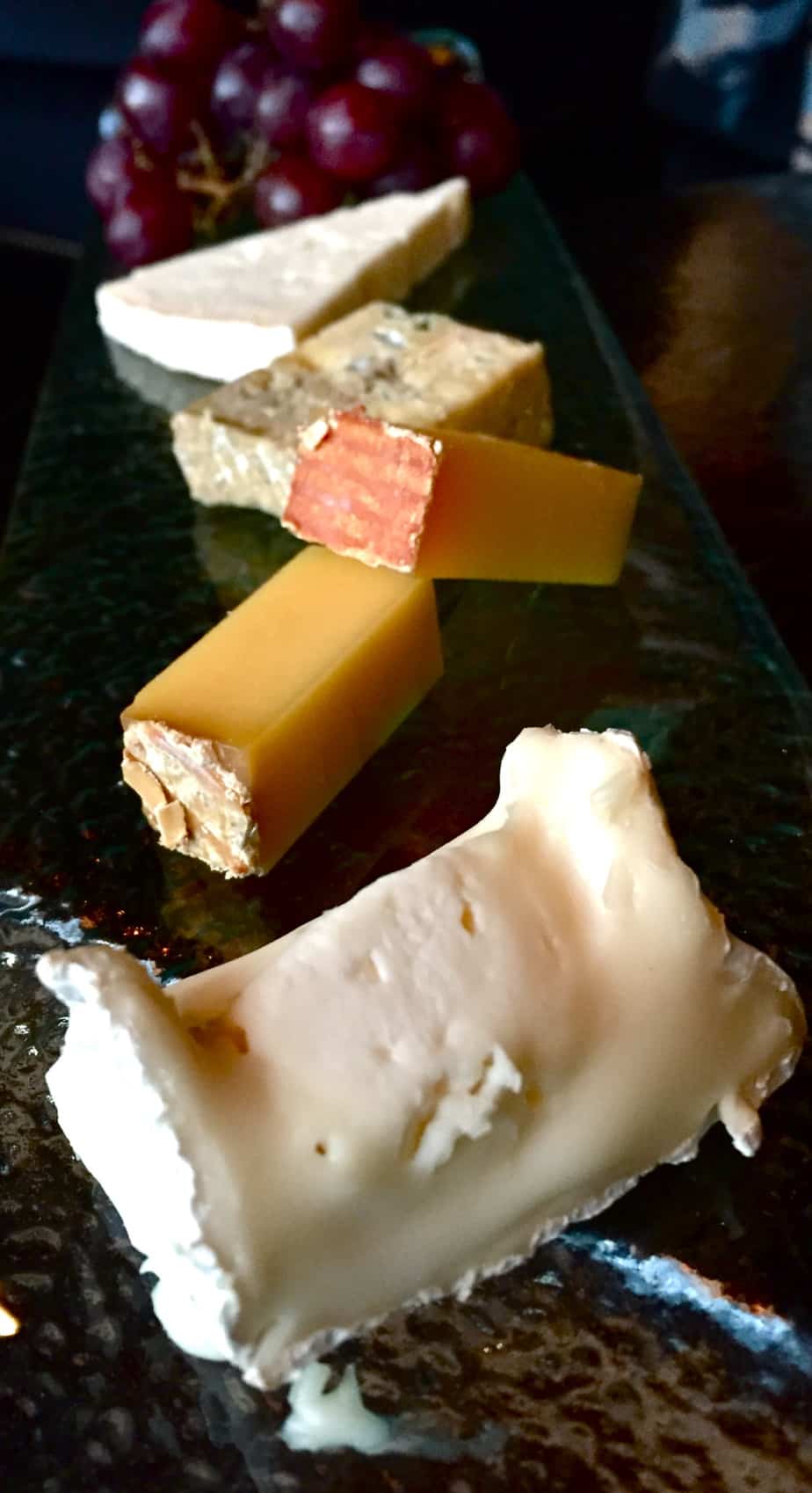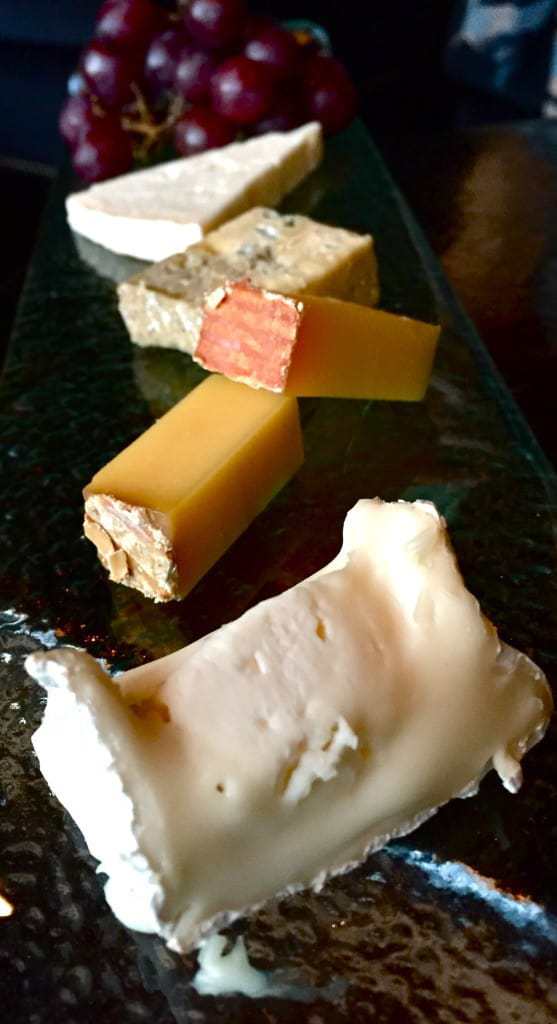 Next up was the Quail Scotch Egg made with house made chicken sausage and smoked paprika aioli for dipping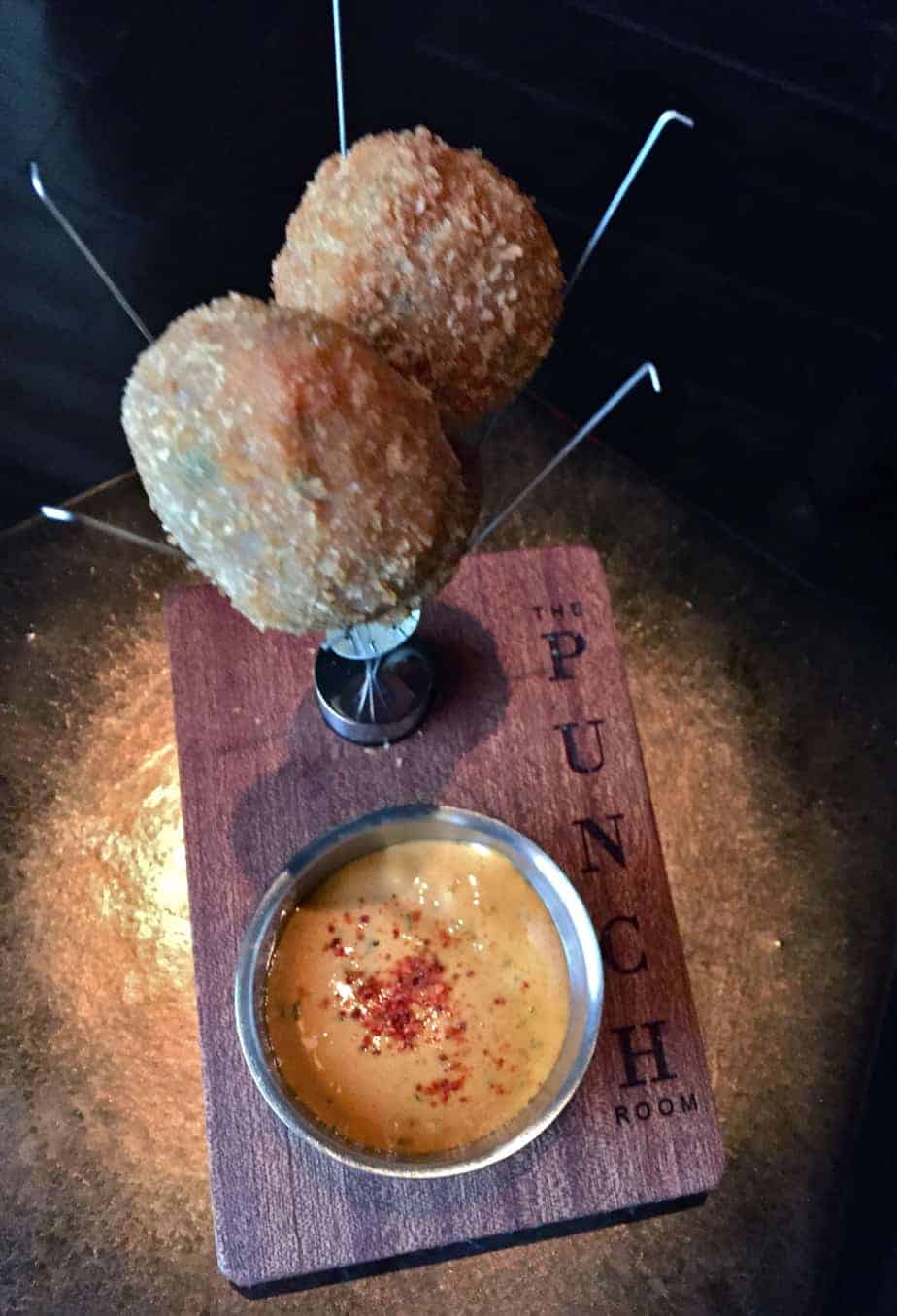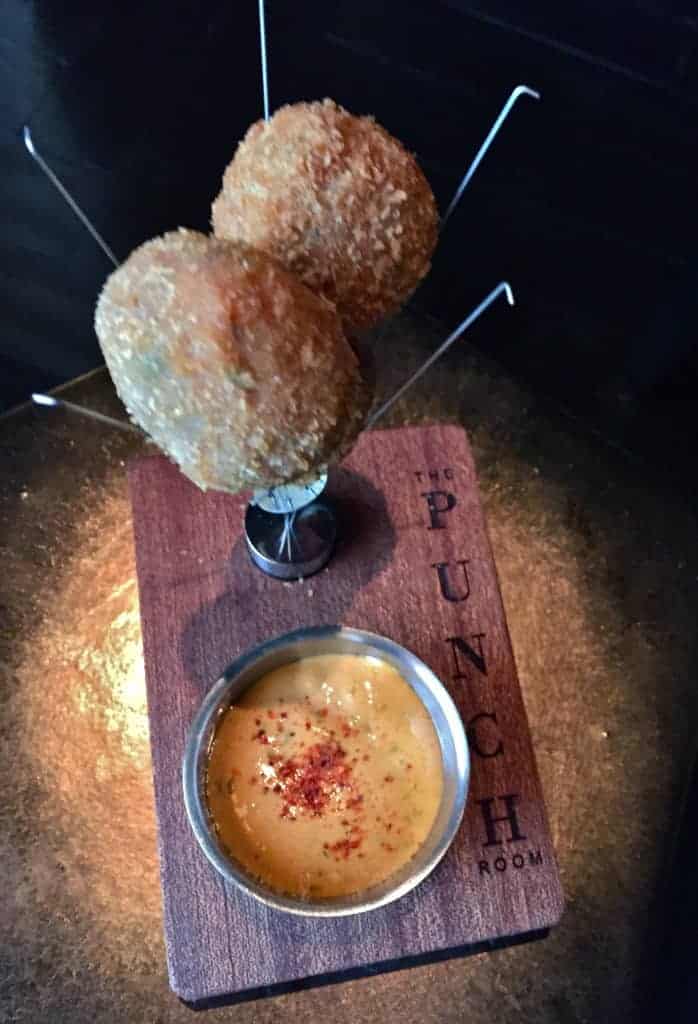 and the Yellowfin Tuna Carpaccio. I really enjoyed the tuna, and loved the sweet and bright flavors it showcased.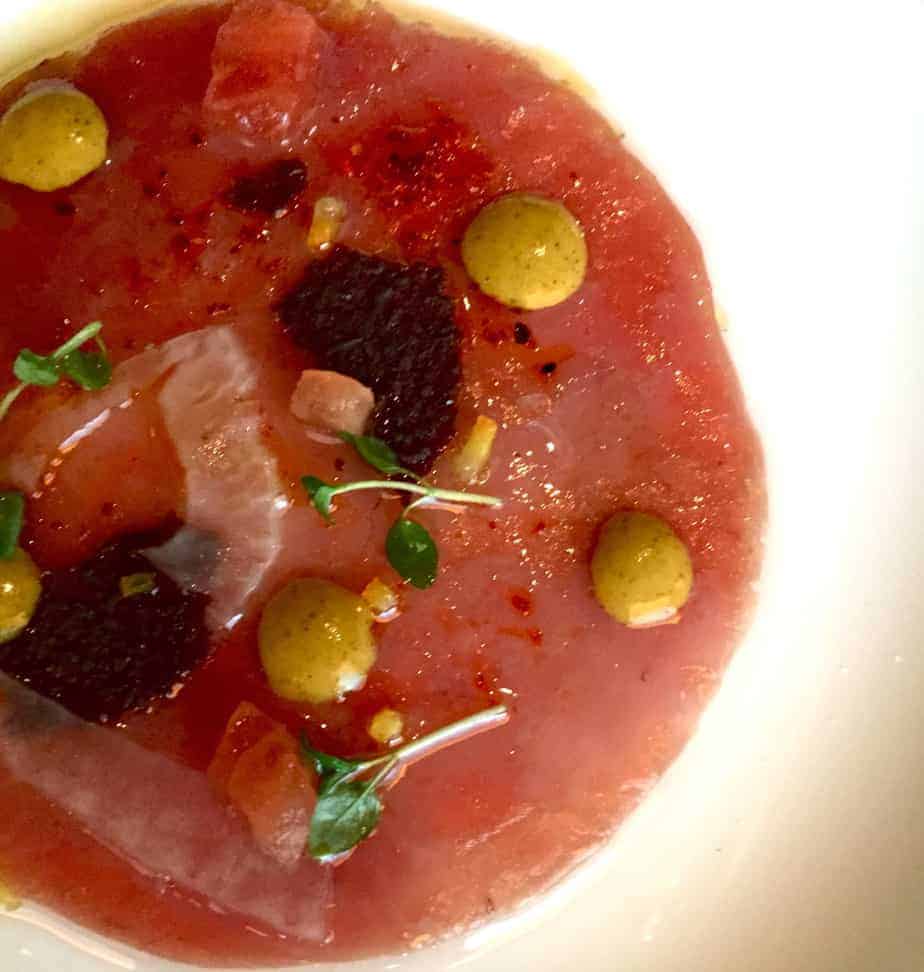 Another favorite was the Crispy Duck Sliders served with date "ketchup", pickled shiitake, and shallots.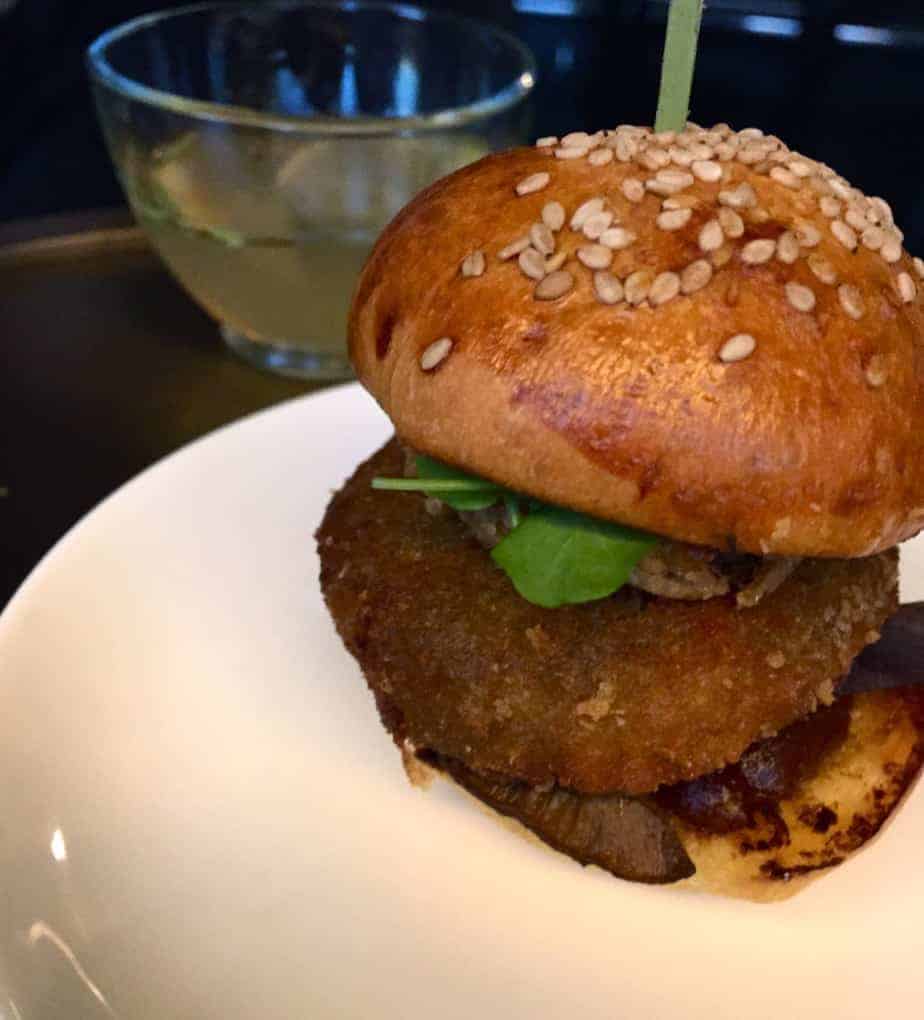 I don't usually go for duck when I have the choice, but this was so flavorful and tender. I would love to try the pork belly, oysters, and the smoked pecan hummus.
We also got to indulge in a few of The Punch Room's sweet treats. I really enjoyed the Yogurt Mini-Panna Cotta which featured rum-roasted pineapple, vanilla peach gelée, and sunflower seed granola. It was so sweet and creamy.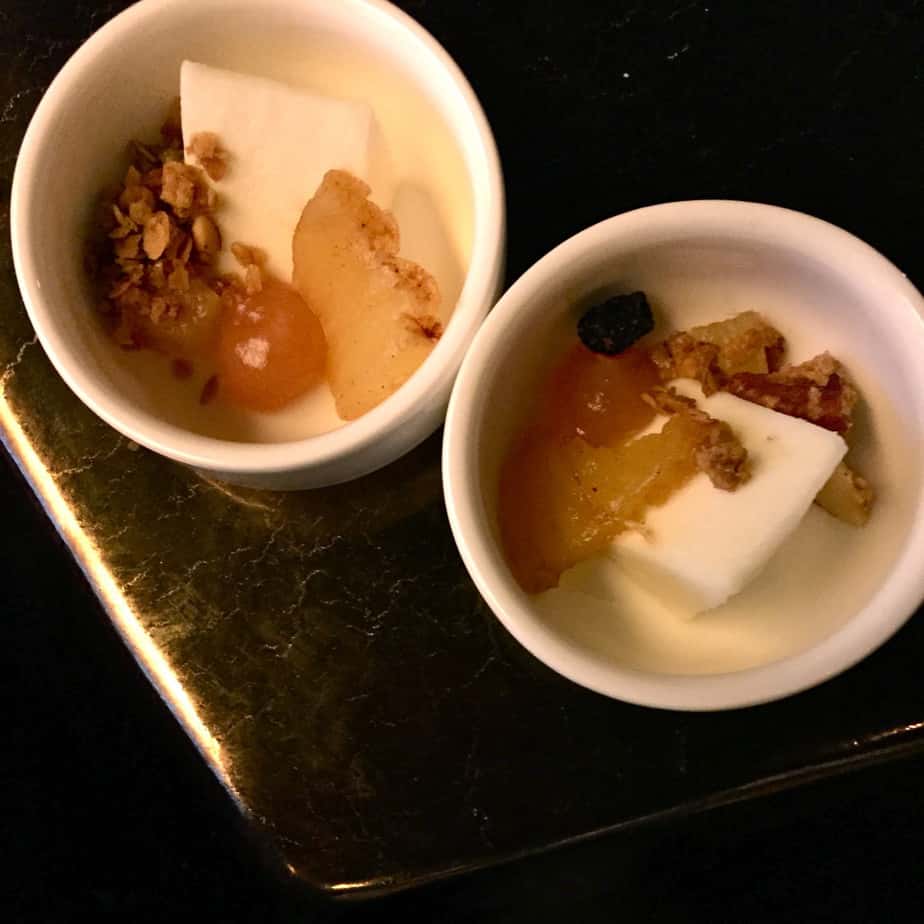 We also tried the Chocolate Cheesecake (served creatively sandwich style)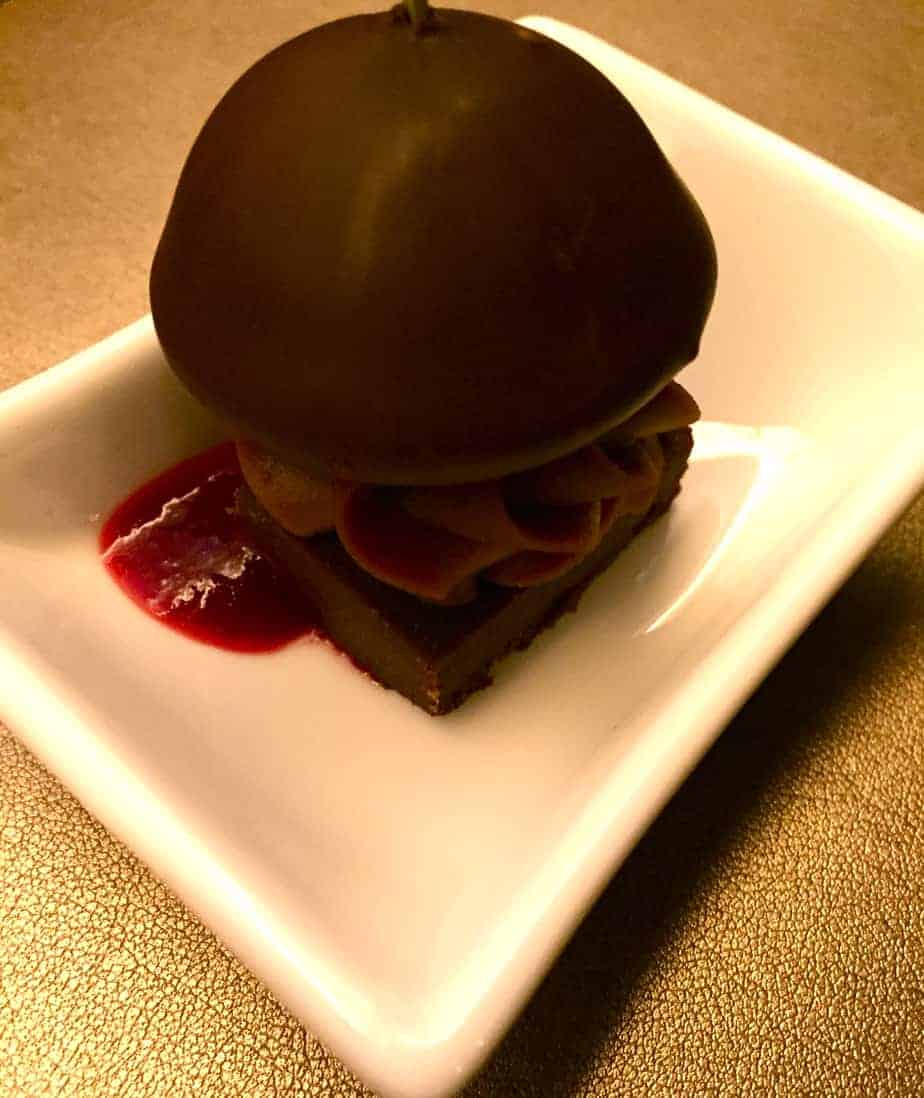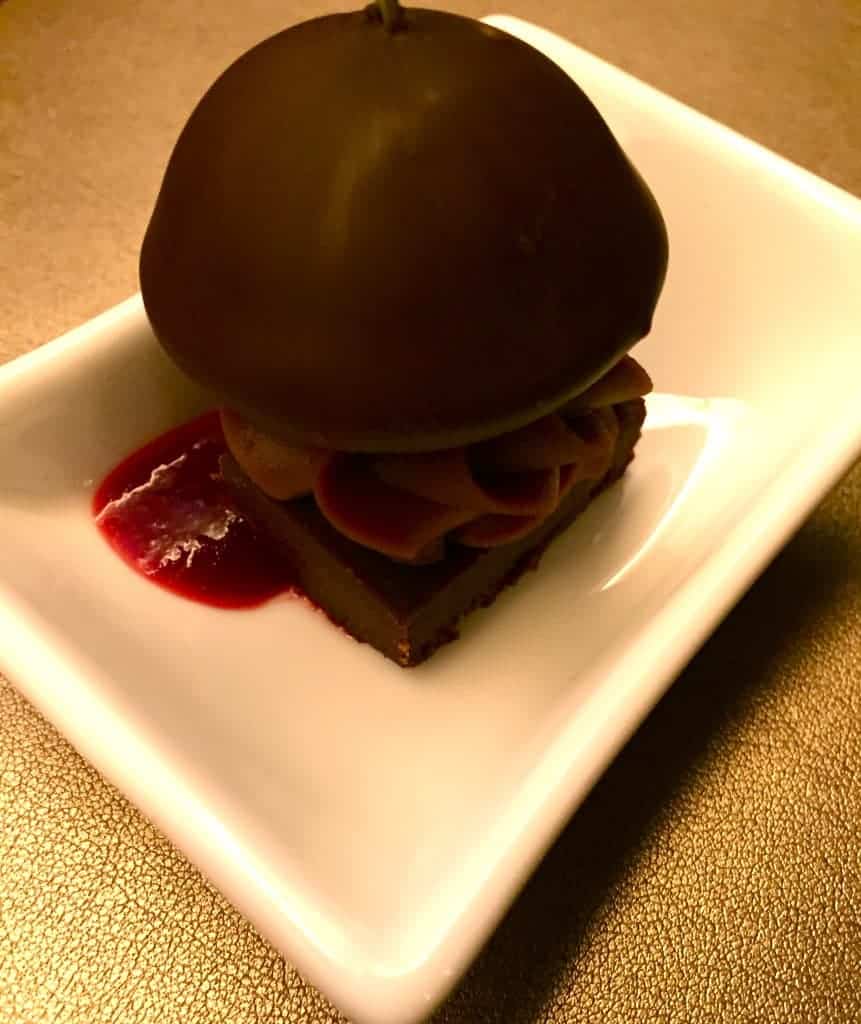 and finished everything off with some classic macarons.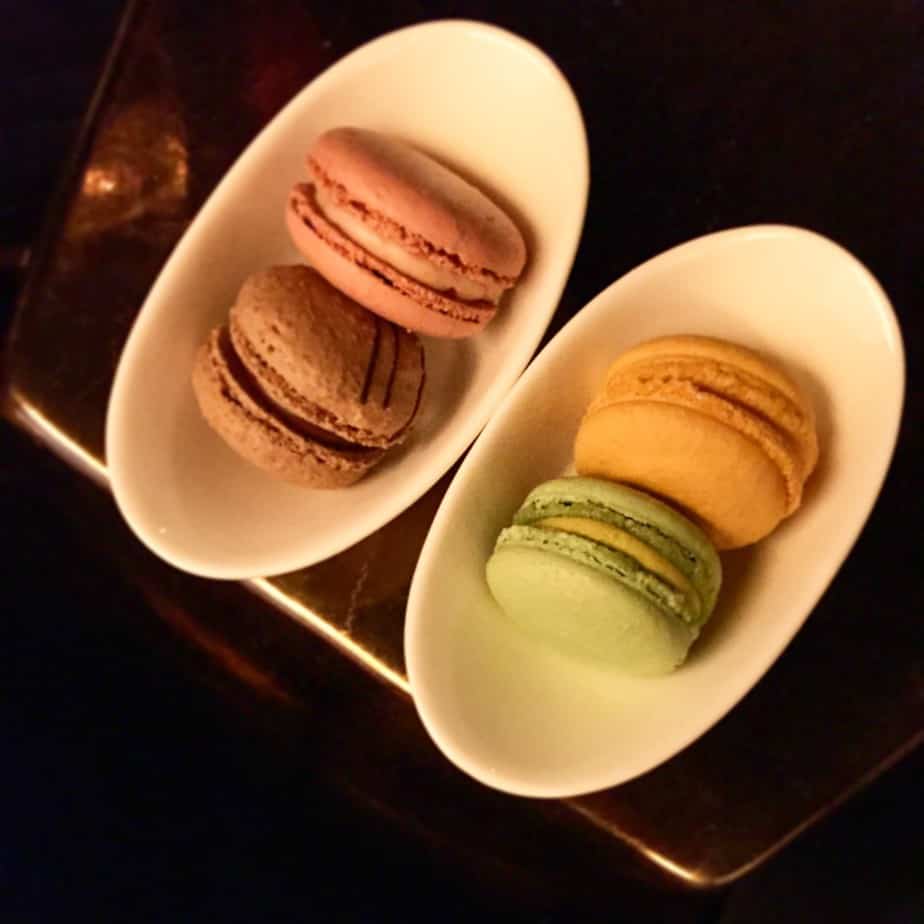 The biggest question I've been asked since I posted some photos of my visit on Instagram is it worth a visit even if there is a line?
Yes.
You will definitely see me waiting patiently in line for the elevator to whisk me back up to the 15th floor (but I'm going to aim for the early side and maybe there won't be a line? Fingers crossed).
The Punch Room's cocktails are worth a visit alone, but the food and atmosphere are unlike anything else the Charlotte nightlife scene has to offer.   The Punch Room spoiled me; it's the kind of luxurious, relaxing evening that would be perfect for a date or small group of friends (I support any kind of evening where I can be waited on, sip on delicious drinks, snack on meats, cheeses and chocolate and be able to sit down and hear the conversation). But also Bob is a true creative cocktail connoisseur so go. Drink his delicious drinks.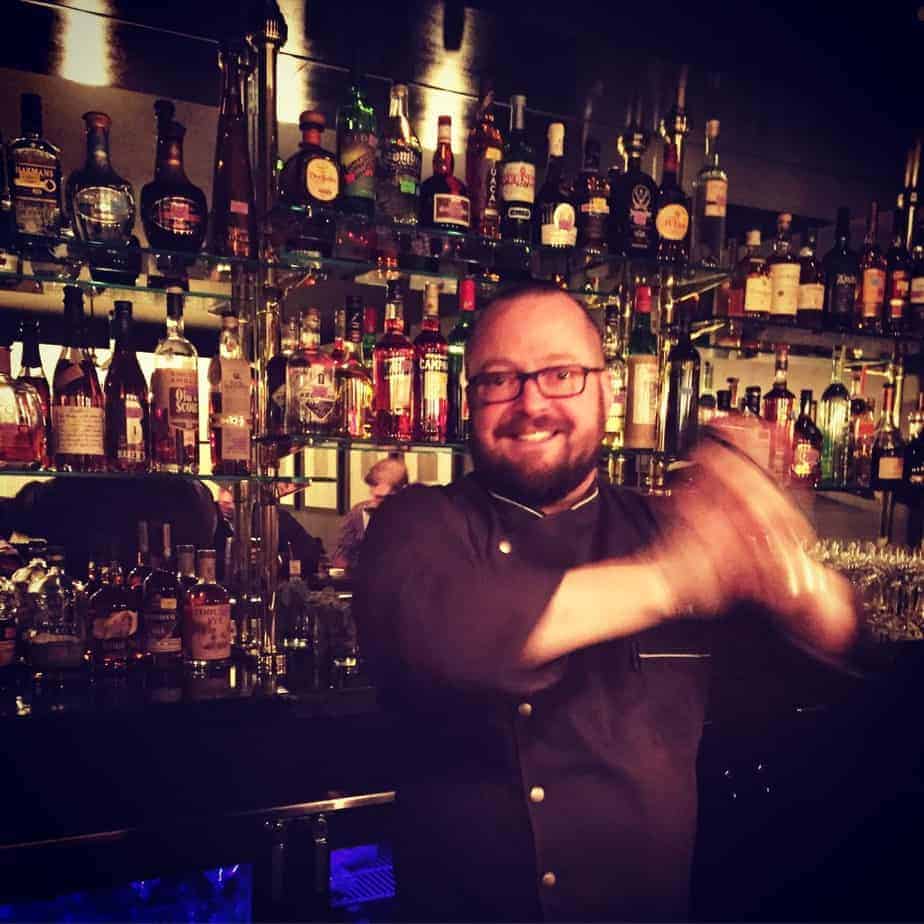 the punch room: ritzcarlton.com / 201 e. trade street, 15th floor, uptown
wed. & thurs. 5 pm to 11 pm, fri. & sat. 6 pm to 1 am