The Palm provided me with my second taste of summer Queen's Feast. The Palm is a restaurant steeped in history; first opened in New York in 1926, it is well known as a classic American steak joint (joint is probably too casual of a word for The Palm, so let's go with steak house).  But as I learned from our waitress, The Palm wasn't originally a steak house; it originally founded as an Italian restaurant (which is why they still serve their signature Chicken Parmigiana and Veal Scallopine Marsala), and later added steaks to the menu to accommodate the high number of customer requests. The Palm now has locations all across the United States (including Charlotte, duh!) so my friends and eagerly booked a table for Queen's Feast.
The evening started with me wearing a dress (an accomplishment) and dropping my car off with the courtesy valet (I was feeling fancy before dinner even started). The restaurant was jam packed (other diners had the same idea as us to take advantage of the restaurant week menu) so even though we had a reservation we had to wait about 10 minutes to be seated. The wait gave us a moment to be entertained by the walls peppered with caricatures of famous North and South Carolinians. Everything seemed to be firing on four cylinders, and the wait breezed by and we were seated with a smile.
Our waitress quickly took our drink orders and delivered the most delightful bread basket and rich butter to the table. Damn, The Palm has a banging bread basket. I was starving, so I think I ate at least 3 pieces of bread before we even ordered.
I knew of the classic American steak house vibe The Palm emanated before even arriving that evening; so my plan all along was to have an All-American steak house meal. I started with the Caesar salad, which is not something I normally order, but I was pleased with the result. The romaine was crisp and sturdy, which showed that The Palm was not skimping on freshness or flavor just because it was restaurant week. There was a generous amount of cheese and croutons, which I am a huge fan of, and the Caesar dressing was creamy and slightly acidic and didn't drown my lettuce.
For my main (and despite having a steak at Carpe Diem the night before) I went with the obvious choice and ordered the twin tenderloin filet medallions. My steak hit the spot; it was perfectly rare in the middle, and had shallot butter generously melted on top (with some crispy onions as well).
I love it when chefs have an in depth knowledge of meat temperatures (just talking about it is getting me excited) and whoever cooked my steak at The Palm definitely knew what they were doing. If you are looking for a no muss, no fuss, excellently cooked steak, run to The Palm right now.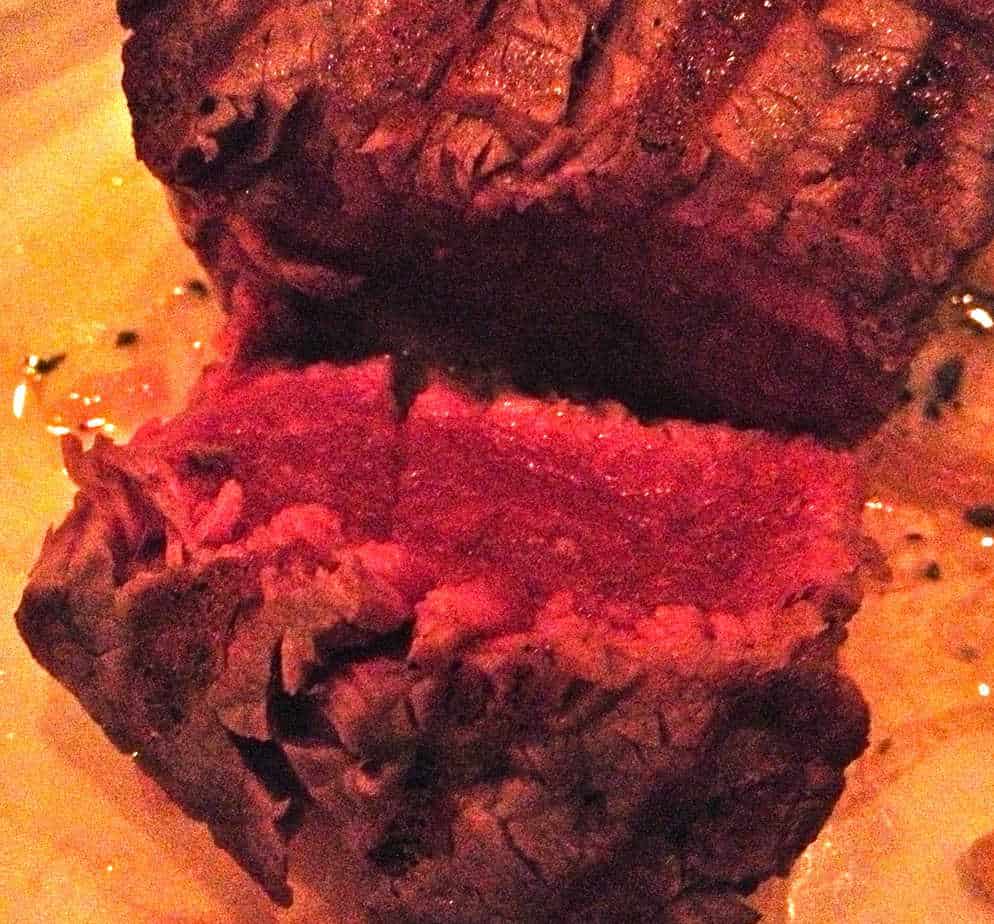 The one downside about the restaurant week menu was that it did not include a side dish with our main courses; but for only $3 a person, we ordered a family style side of Brussels sprouts, which were almost as amazing as my steak. The Brussels sprouts were bathed in a delicious lemon brown butter; and the tanginess of the lemon, coupled with richness of the brown butter, perfectly offset the Brussels sprouts natural funkiness (or should we say bitterness? Sour taste?). I would eat those over and over again.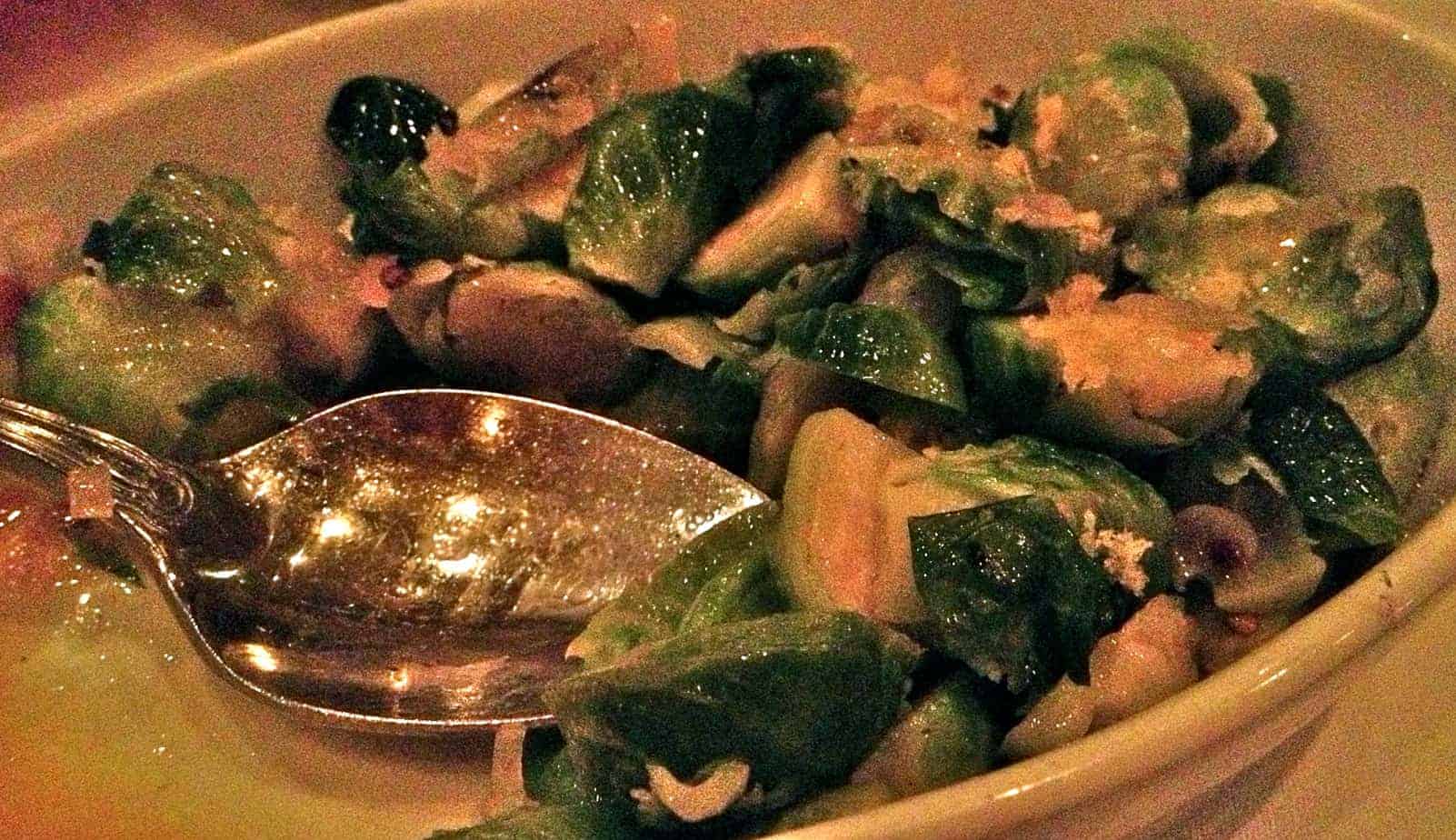 To complete my three course meal, I ended with the classic New York cheesecake (but stole a taste of my friend's Key Lime Pie, because I was having such a hard time deciding). The cheesecake was good; it was creamy, light (sometimes cheesecakes can turn dense), and not too sweet. But after a sort of heavy, on heavy, on heavy meal, I wasn't able to finish it all (it still made a great snack the next afternoon).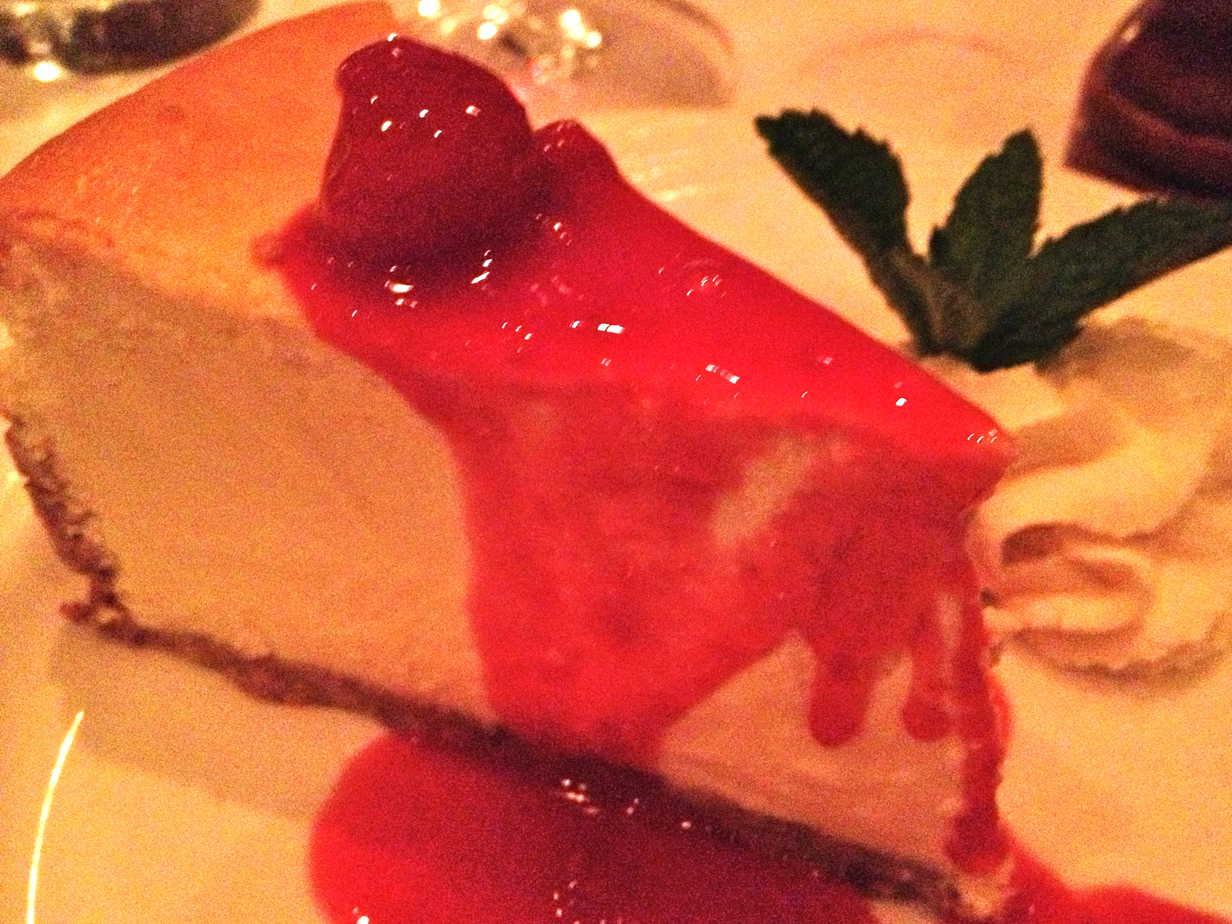 Our waitress kindly split our checks and snapped a few group photos for us, and then it was time to slog home (or at least I felt like I was slogging). Similar to Carpe Diem, I didn't feel like The Palm skimped on quality during Queen's Feast (though I was a bit disappointed that our main courses were only a protein and did not include a side). I would like to go back, of course for more steak, but maybe also to try the lobster, which I hear is fabulous.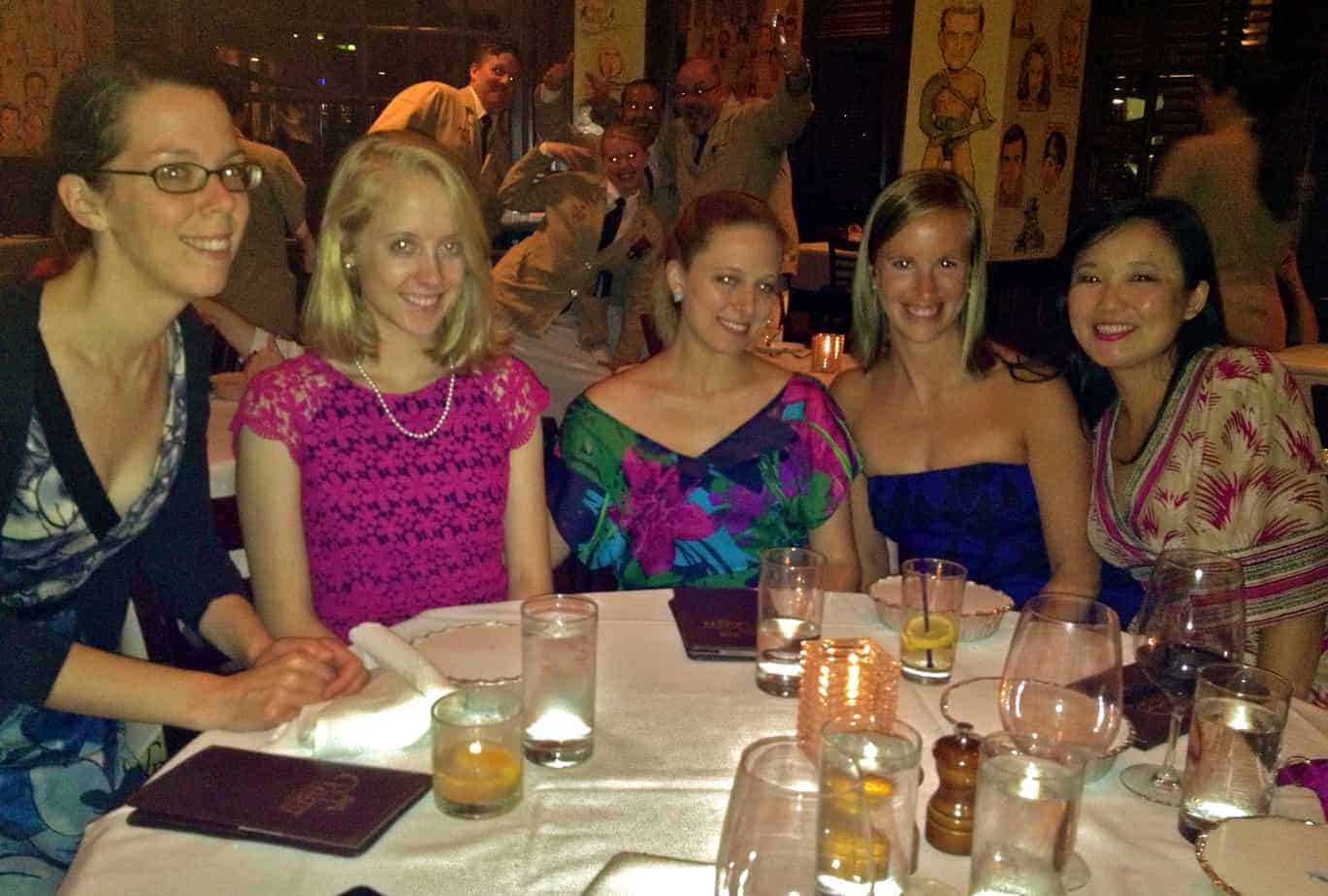 (At the end of the night…the wait staff was having a bit of fun!)
map & more
score: 7
spending: $$$-$$$$
neighborhood: south park
cuisine: american, steakhouse
official website
[googlemaps https://maps.google.com/maps?f=q&source=s_q&hl=en&geocode=&q=The+Palm+Restaurant,+Phillips+Place+Court,+Charlotte,+NC&aq=0&oq=the+palm+cha&sll=35.170517,-79.860994&sspn=5.099971,8.800049&ie=UTF8&hq=The+Palm+Restaurant,&hnear=Phillips+Pl+Ct,+Charlotte,+North+Carolina&t=m&ll=35.14667,-80.827789&spn=0.004386,0.005343&z=16&iwloc=A&output=embed&w=250&h=250]