This past weekend, I headed up to Raleigh to see a good friend and some prize winning farm animals. Andrea and I, along with her friend Linda, hit up the state fair early Saturday evening with dreams of deep fried everything dancing in our heads. We were feeling pretty much like a prized pig after exploring the fairgrounds and eating everything in sight.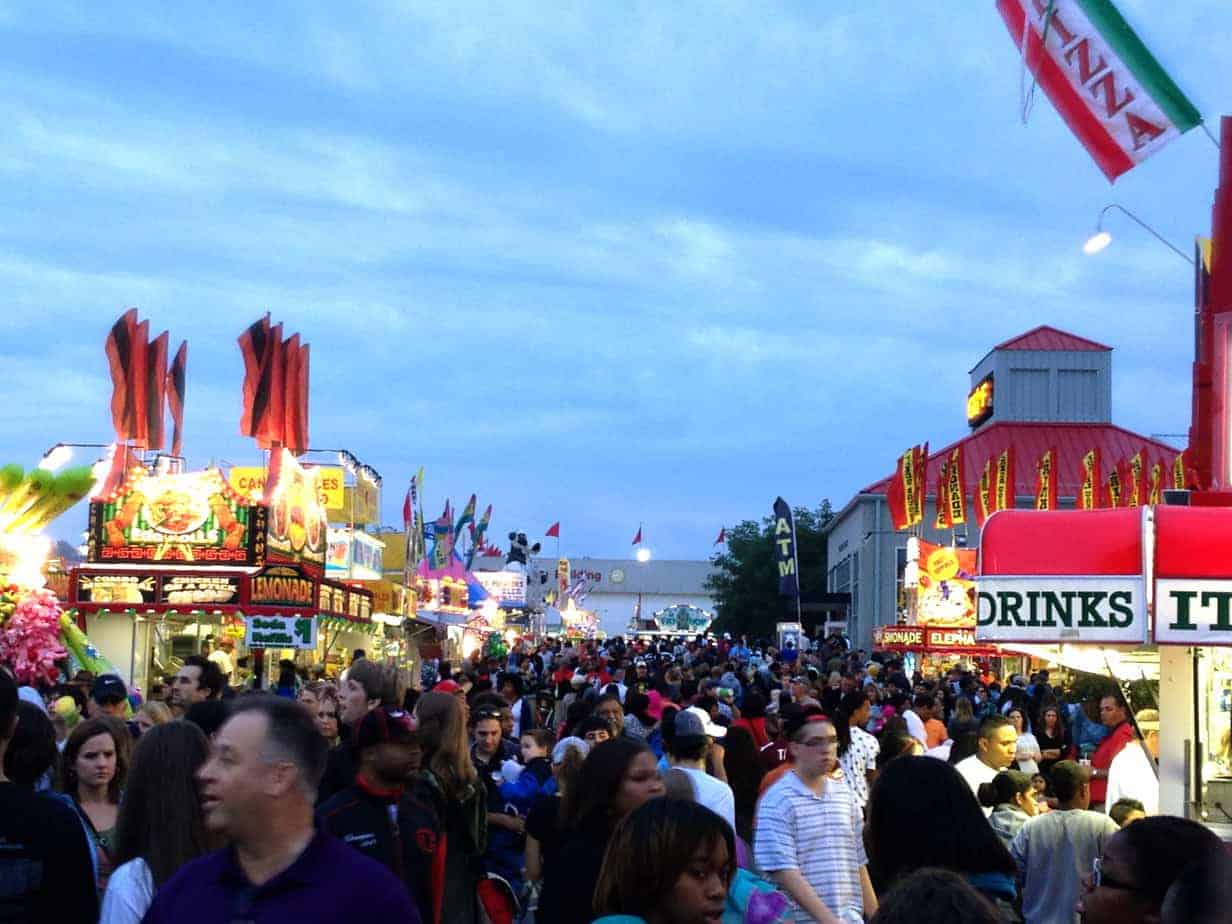 First things first, we had to navigate through this crowd. The crowd and amount of people weren't really too bad; we encountered few lines at vendors (except for the 1853 booth, more on that later) and for the most part, had our own personal bubble going on, aside from being run over by the occasional stroller. But we did learn (by mistake, but fast) to avoid Kiddie Land at all costs.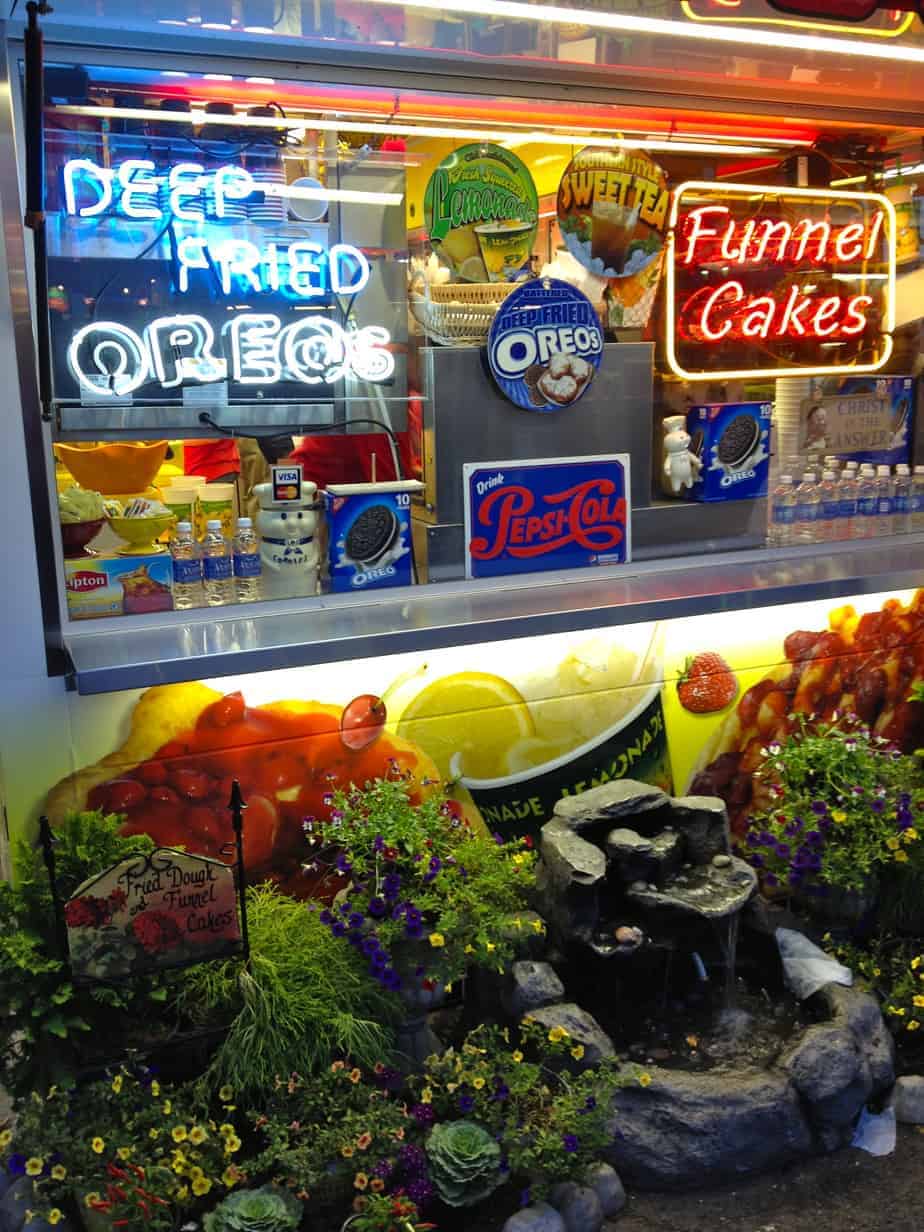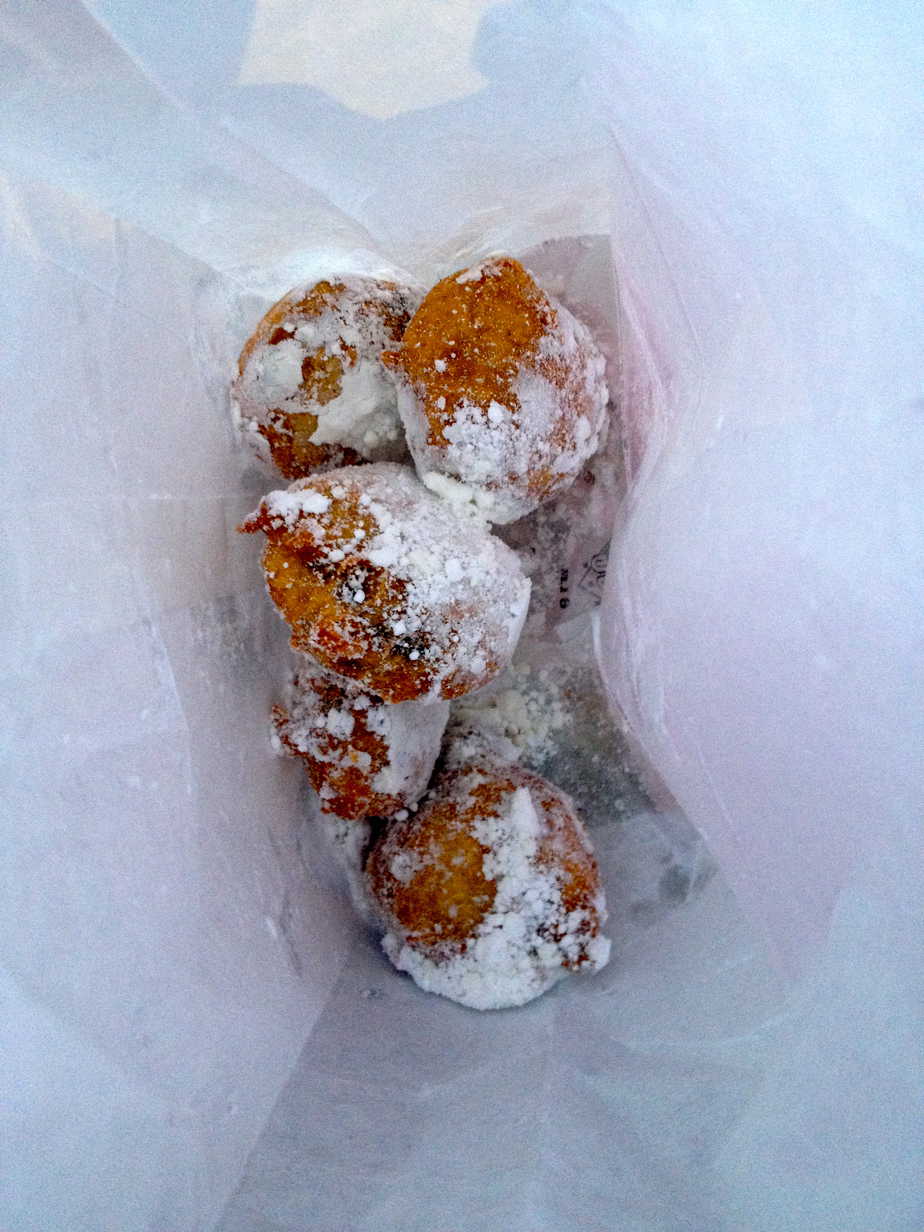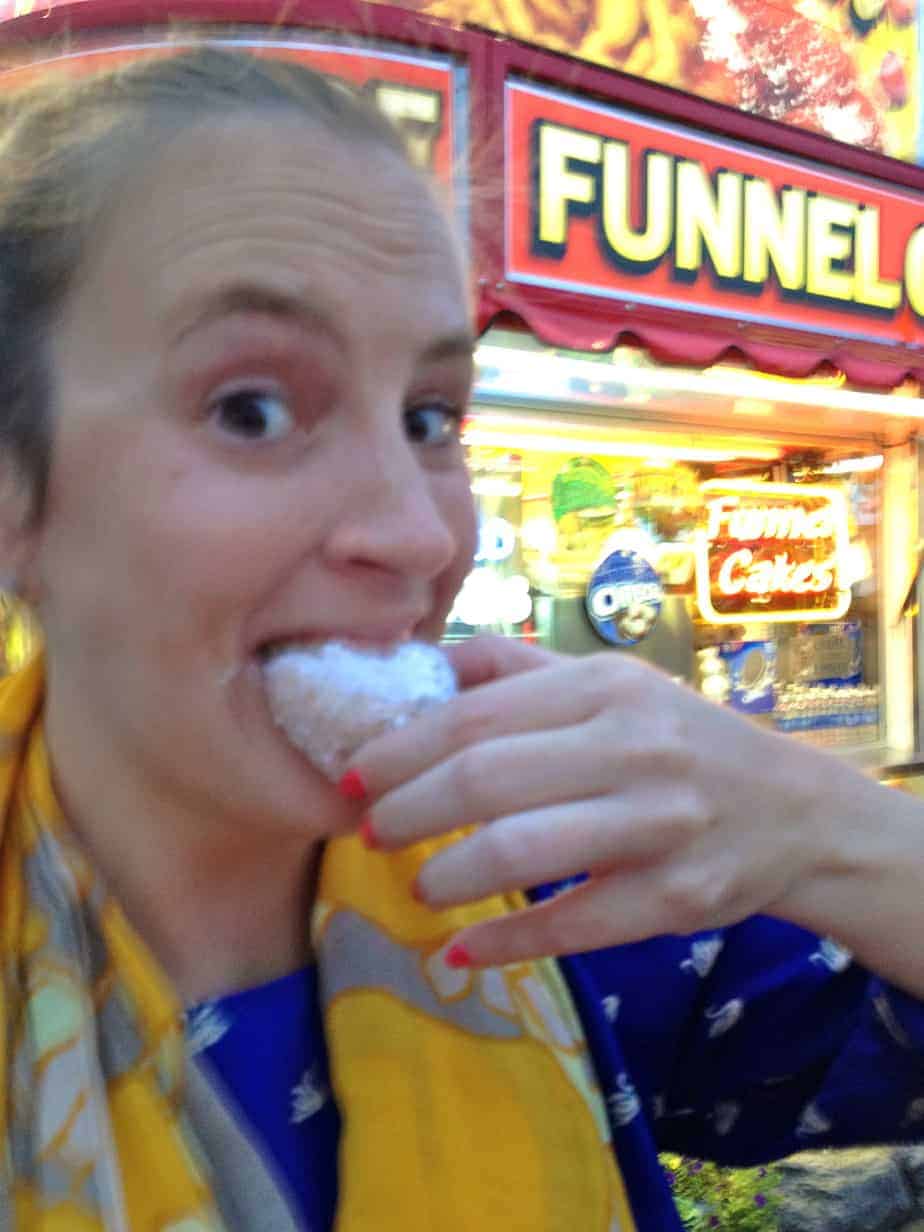 First stop was fried oreos. I'm a big fan of fried oreos (my first experience was at Mattie's Diner in the form of a sundae) and so I was excited introduce Andrea to this genius that is fried oreos. However, I think I'm going to stick to fried oreos in sundae form; the ice cream provides creaminess to balance out a dried cookie dredged in batter and then deep fried. The state fair ones, while famous, were just a bit dry for me. But nevertheless, everyone has to try fried oreos at least once, and these weren't too shabby.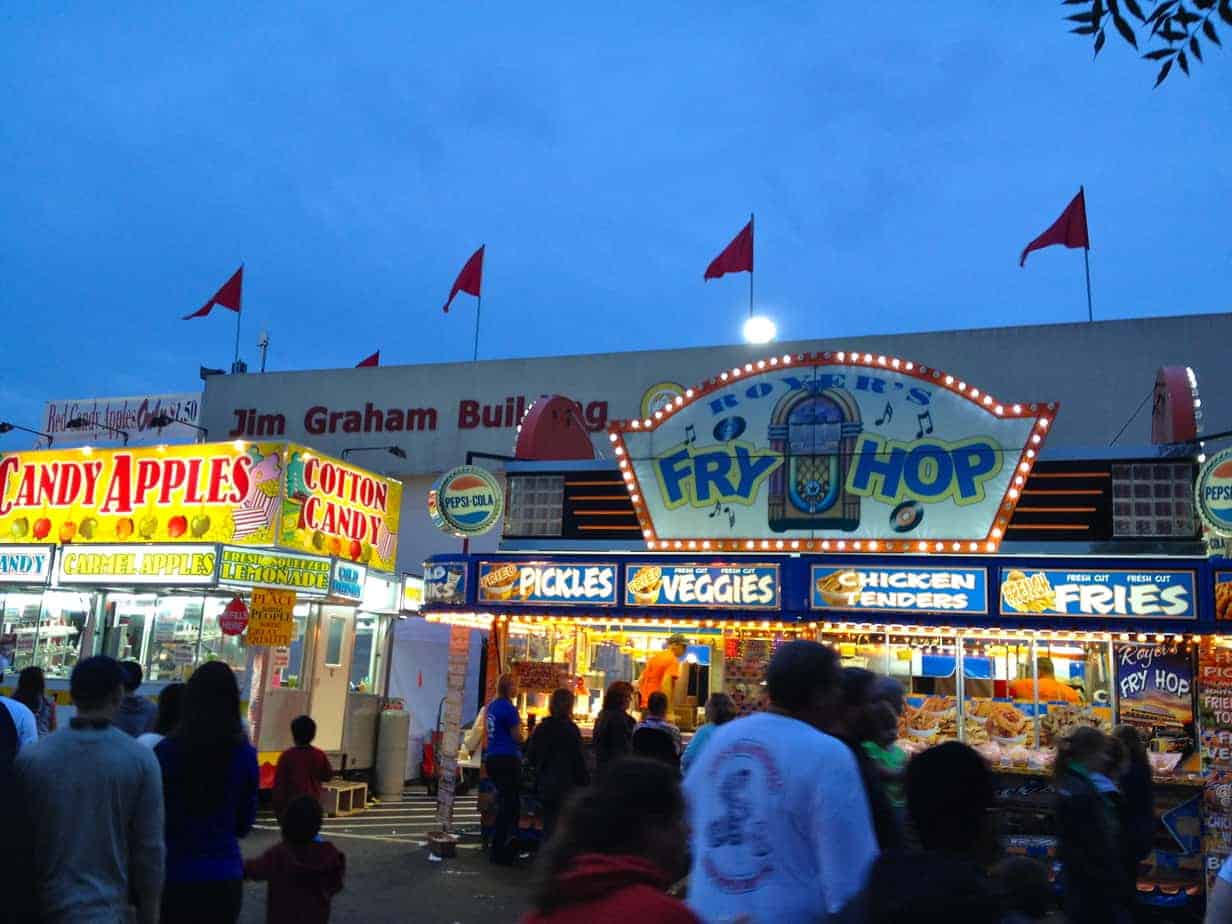 Next up, we made our way to the Jim Graham building so I could face my fears of post bar exam PTSD (yes the state fair livestock pavillion is where I became a lawyer in North Carolina). But not without a stop for fried broccoli first.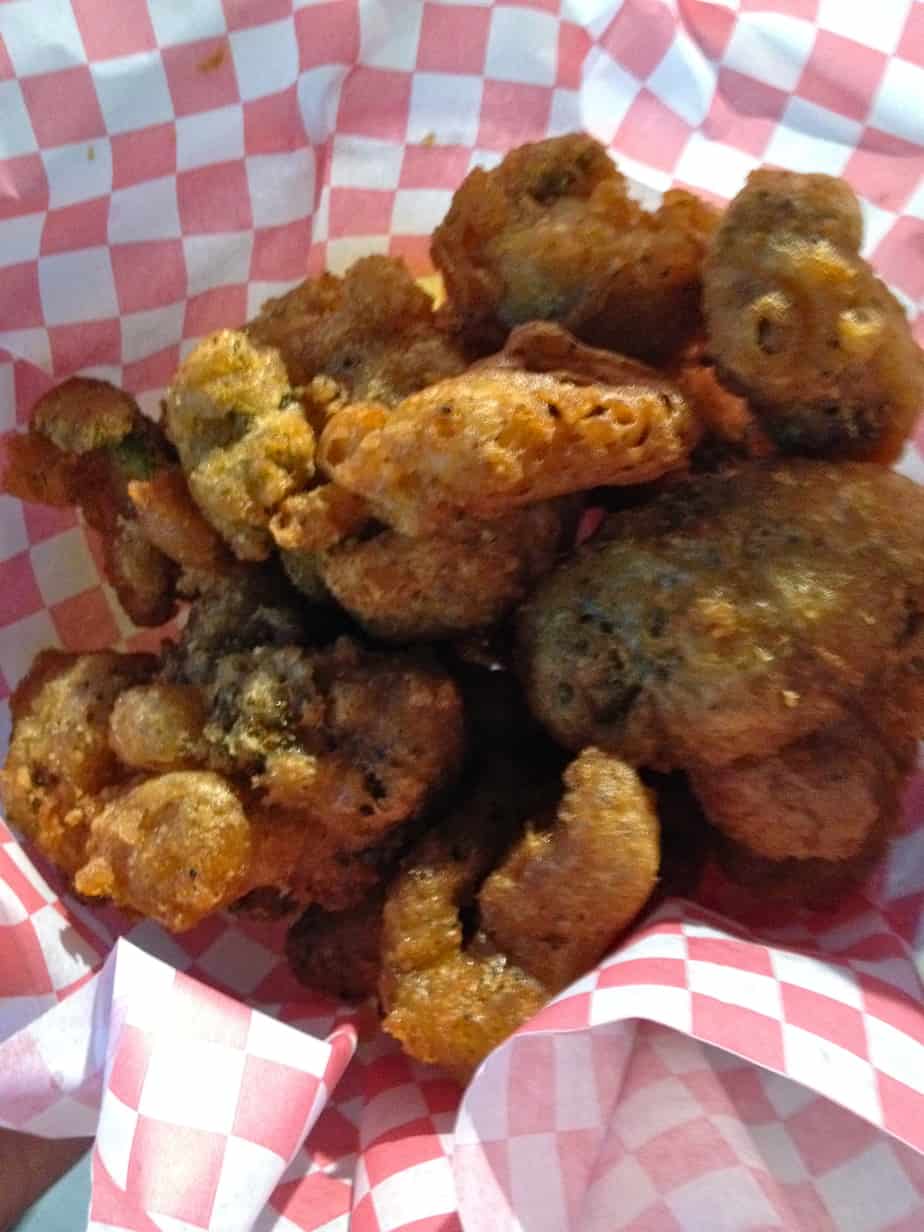 If you have never had fried broccoli, you must get it now–broccoli is not one of those veggies that you would think wouldn't be great fried, but it really, really is. It keeps it's overall texture (a little tough, a little flimsy) and it's flavor (or lack there of) is only enhanced by a good, crispy, deep fried batter. Belly Backers, a food truck in Charlotte, has amazing fried broccoli. Fried broccoli is my jam.
Then it was on to the livestock. We had to walk off our first two courses.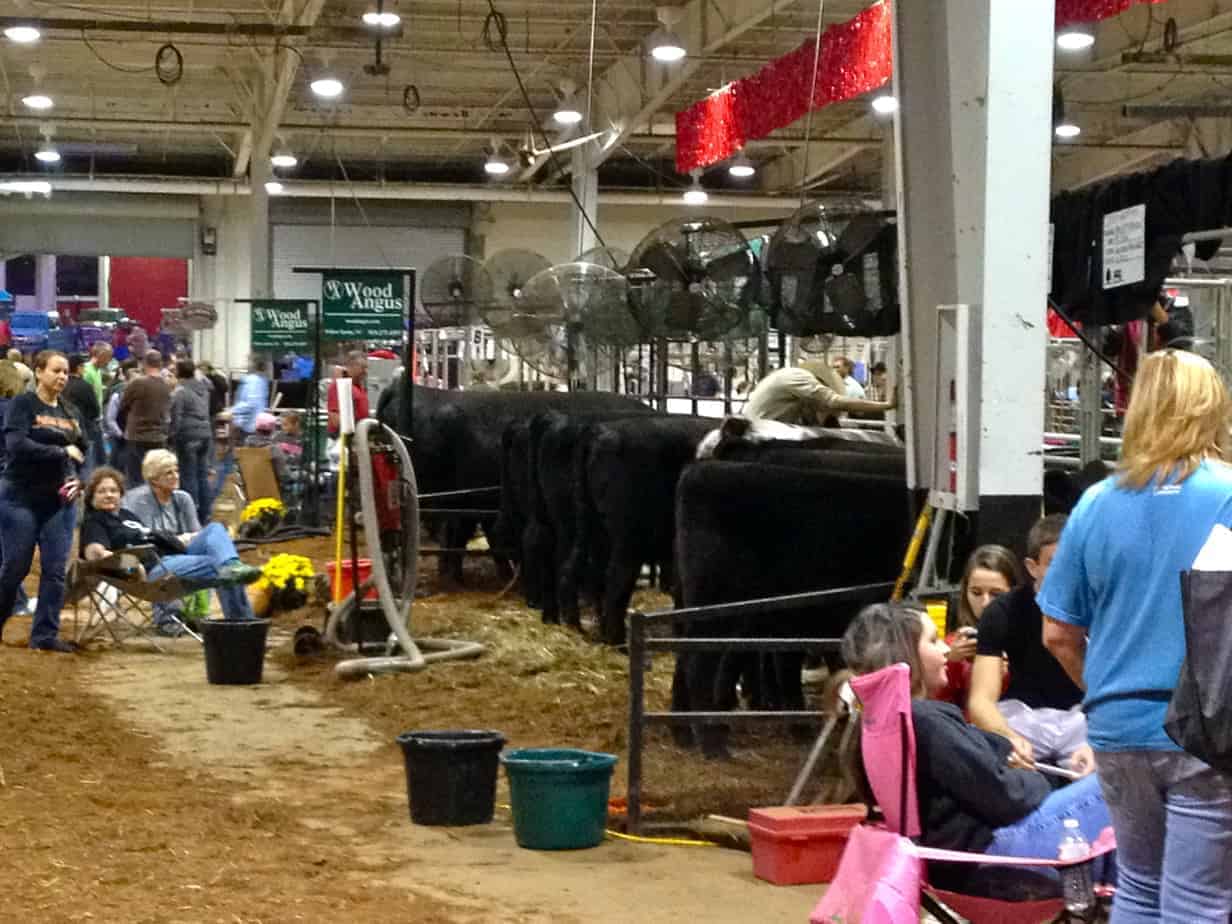 The building where I took the bar exam was actually like the livestock staging area. See those cows' butts? They're more or less in my seat! Luckily, the cows' butts didn't give me PTSD.
We walked around and saw some grand champion animals–pigs, goats, cows, steers, chickens, turkeys. This prize champion goat? He was hungry for fried oreos but a bar was going to have to do.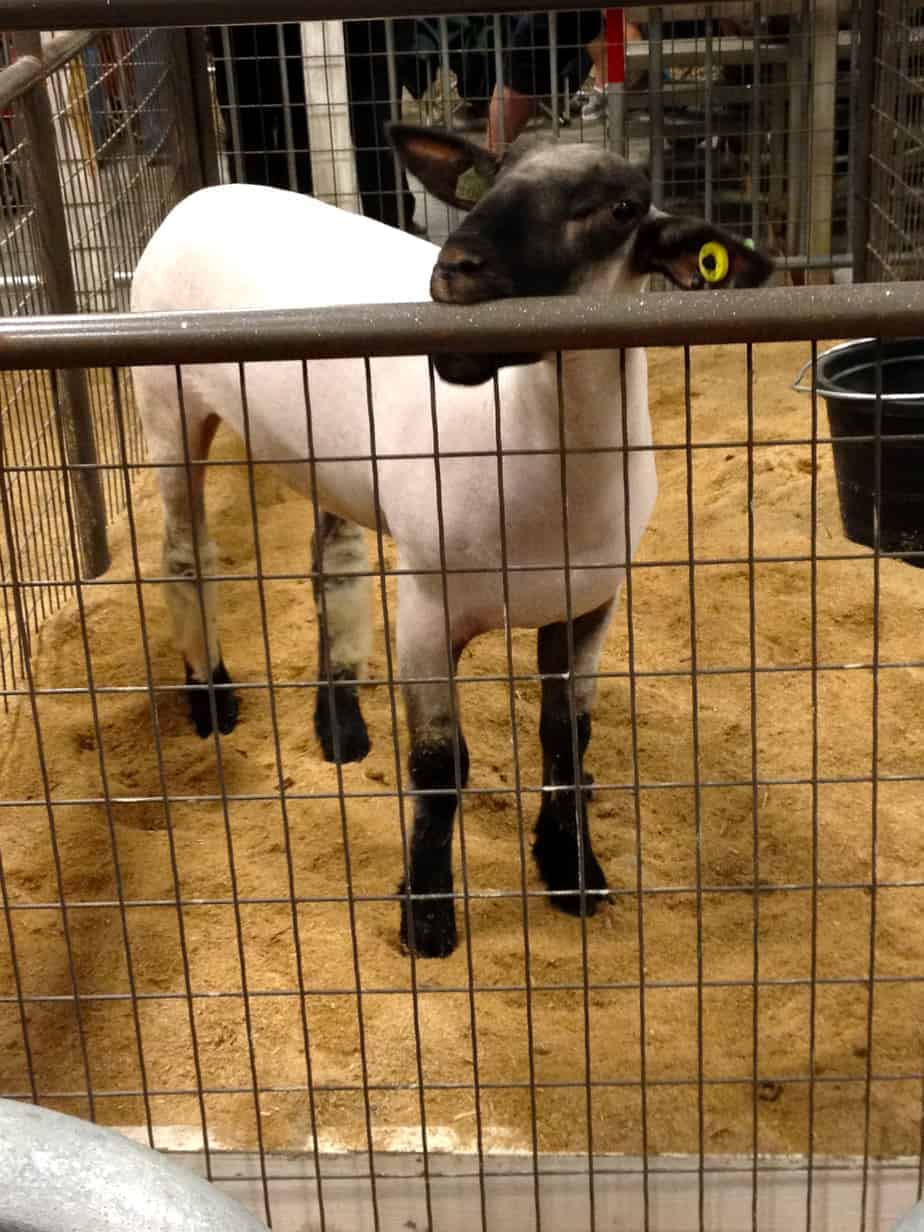 After a thorough washing of our hands post-livestock looking, it was time for the main event. The Raleigh News and Observer has been writing about new state fair food for weeks now–and we wanted to try 1853 Grille's new creation, the Krispy Kreme Sloppy Joe. Yes, that's right, a sloppy joe served on a Krispy Kreme donut bun. This was the only line we ran into; apparently everyone else wanted to have a heart attack as well and eat this disgustingly intriguing treat.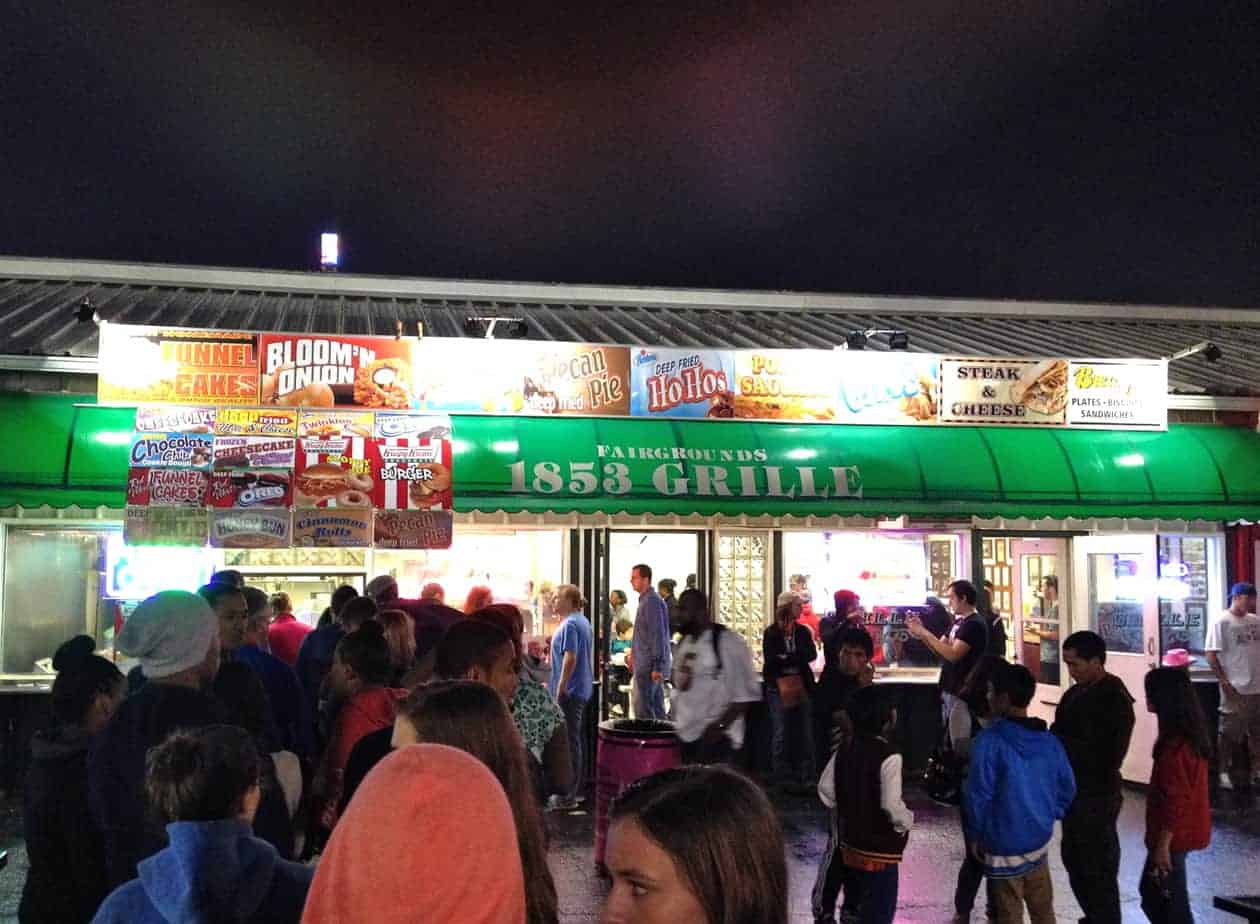 While Andrea and Linda waited in line, I made a quick dash for some french fries. It's not a good fair without some high quality fries with gloppy cheese on top.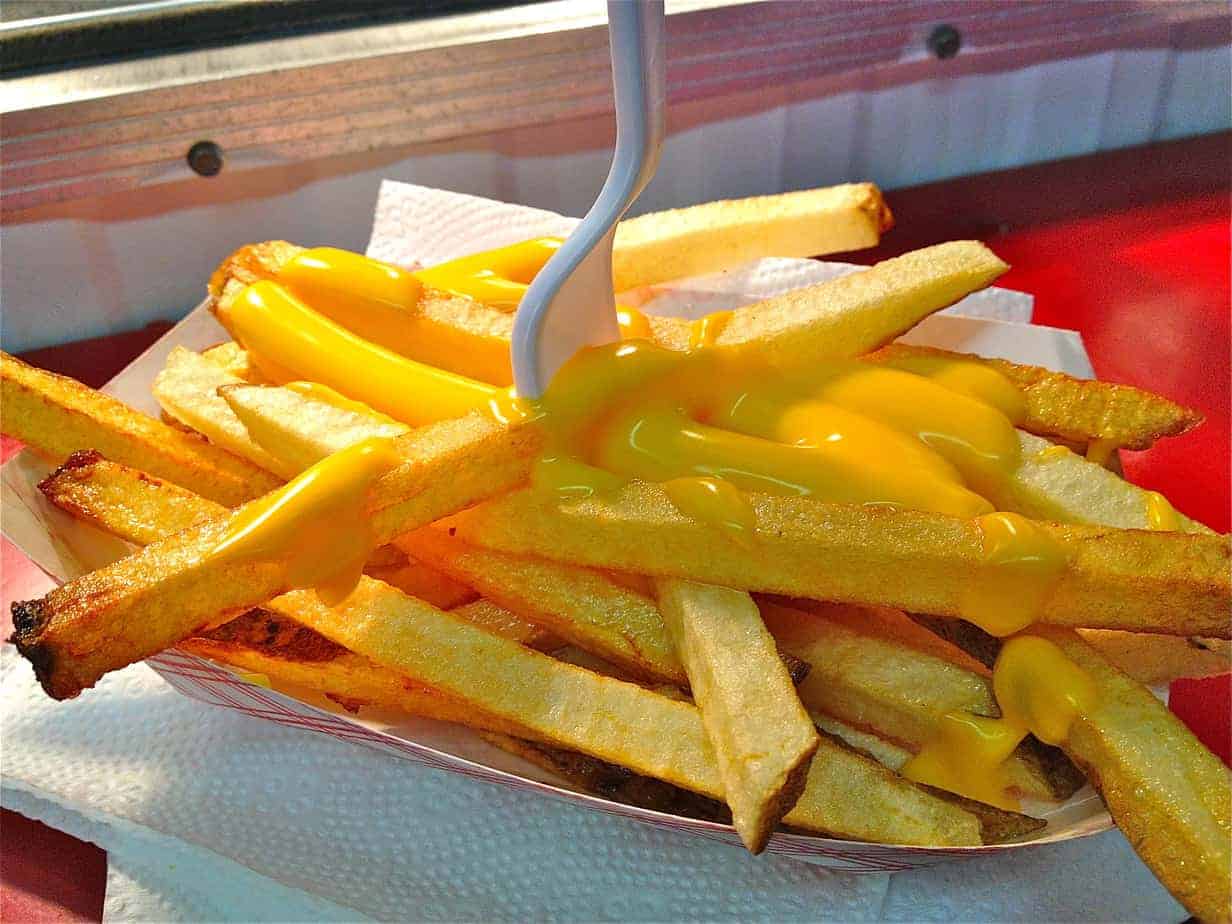 We got a Krispy Kreme sloppy joe and a Krispy Kreme burger from 1853 Grille. Both were surprisingly delicious–the combination of the savory and sweet really was on the money. I preferred the sloppy joe; it was spicy, cheesy, messy and then had a touch of sweetness at the end. The burger was ok–it wasn't a high quality patty and American cheese isn't totally my thing, but I wasn't expecting too much gourmet, so it's ok. The bacon provided a nice, salty touch.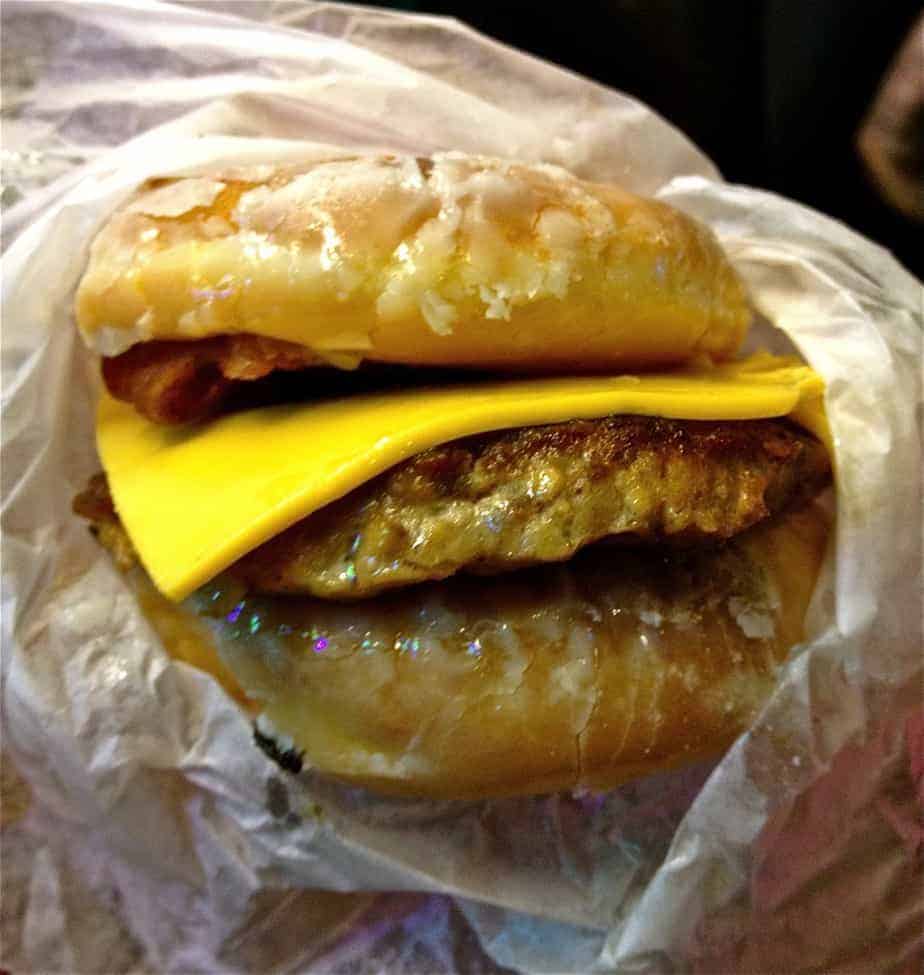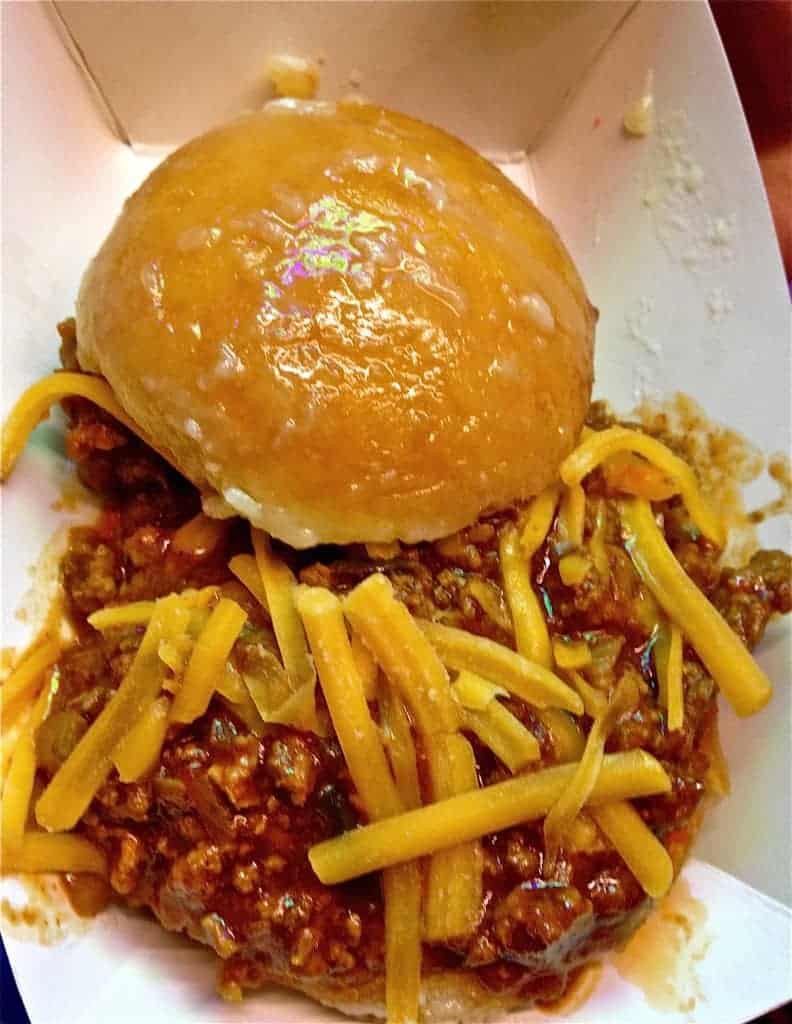 It was messy. Really messy.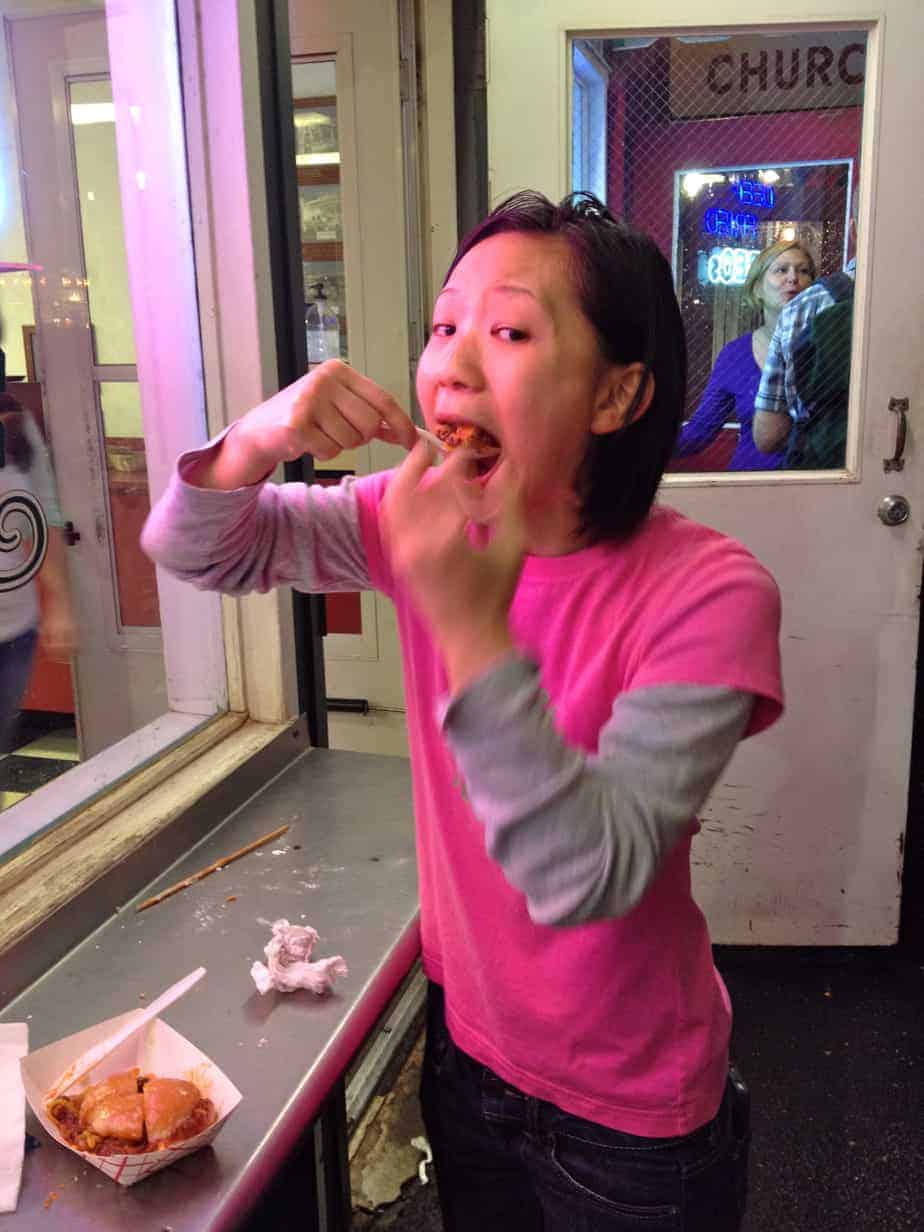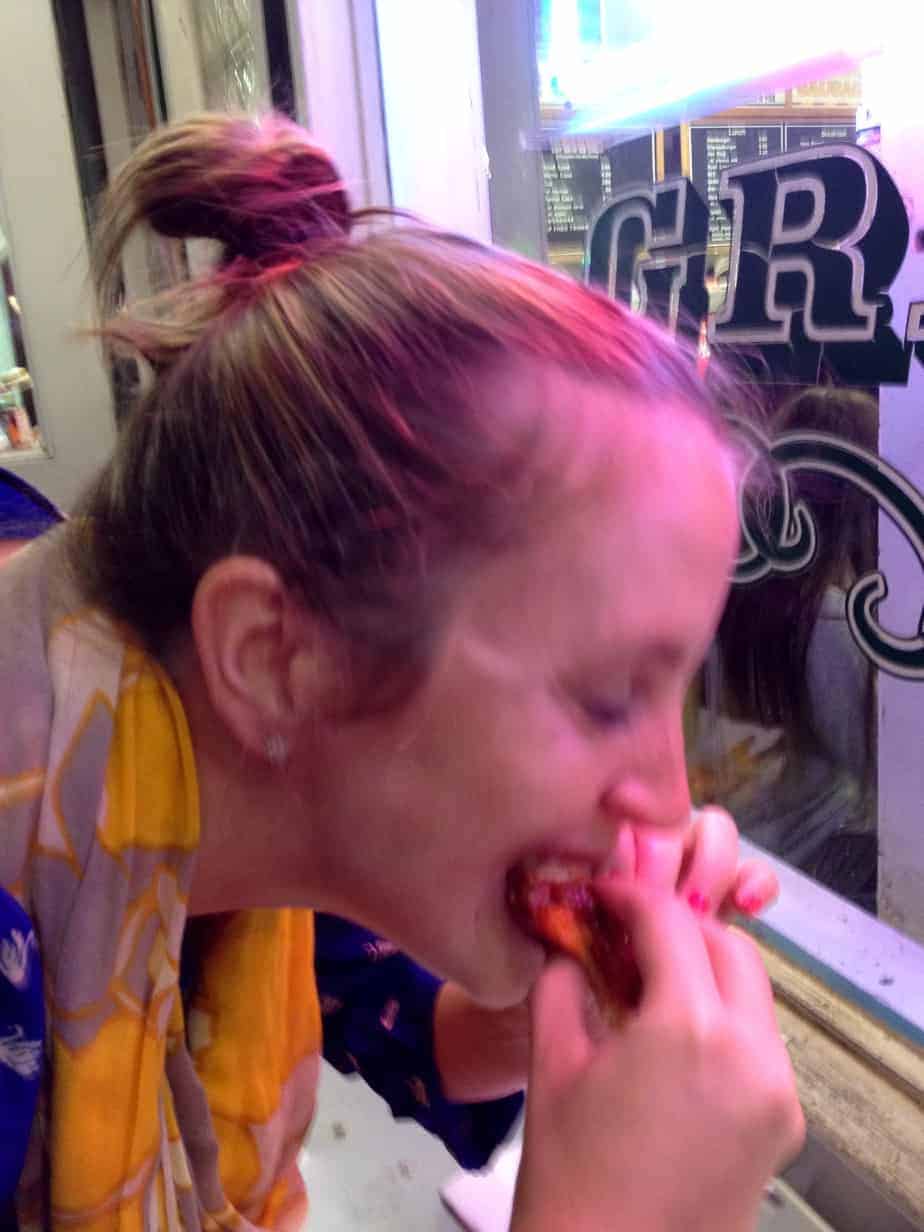 After the Krispy Kremes, we were pretty full and began wandering and people watching. Until we stumbled upon deep fried candy bars. We opted for Reese's Peanut Butter Cups. The verdict? Better than the fried oreos because the chocolate was nice and melty; and acted like a warm sauce, so definitely not as dry. And who doesn't love peanut butter?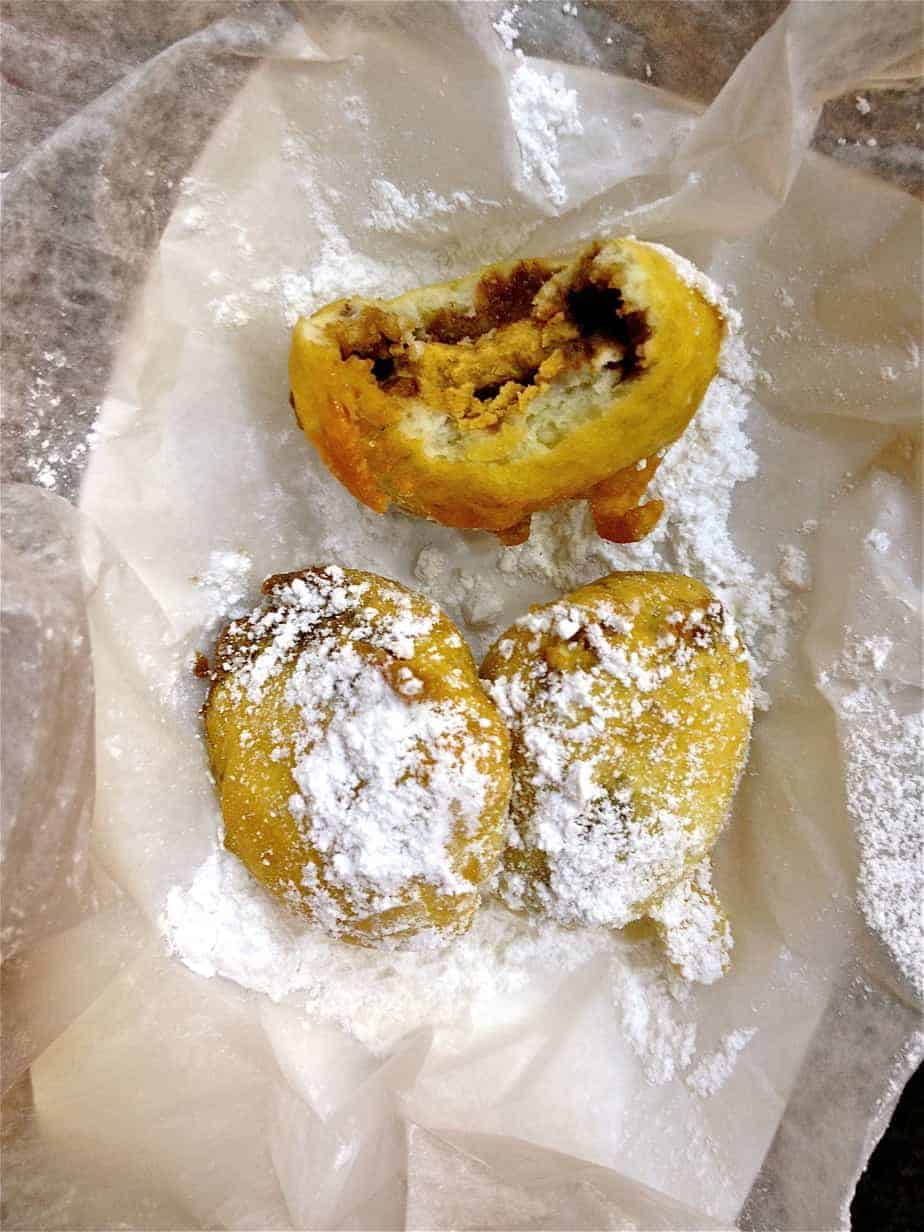 Aside from anything you can imagine being deep fried, the state fair has a lot of other options. Traditional fair and circus food like cotton candy, french fries, funnel cake, nachos, and elephant ears; roasted corn on the cob (if you want to go for a healthier option, but it is slathered in butter, which smelled delicious even a mile away); North Carolina kettle corn, and of course, a fair favorite, turkey legs. We were too full to try them, but they smelled smoky and delicious.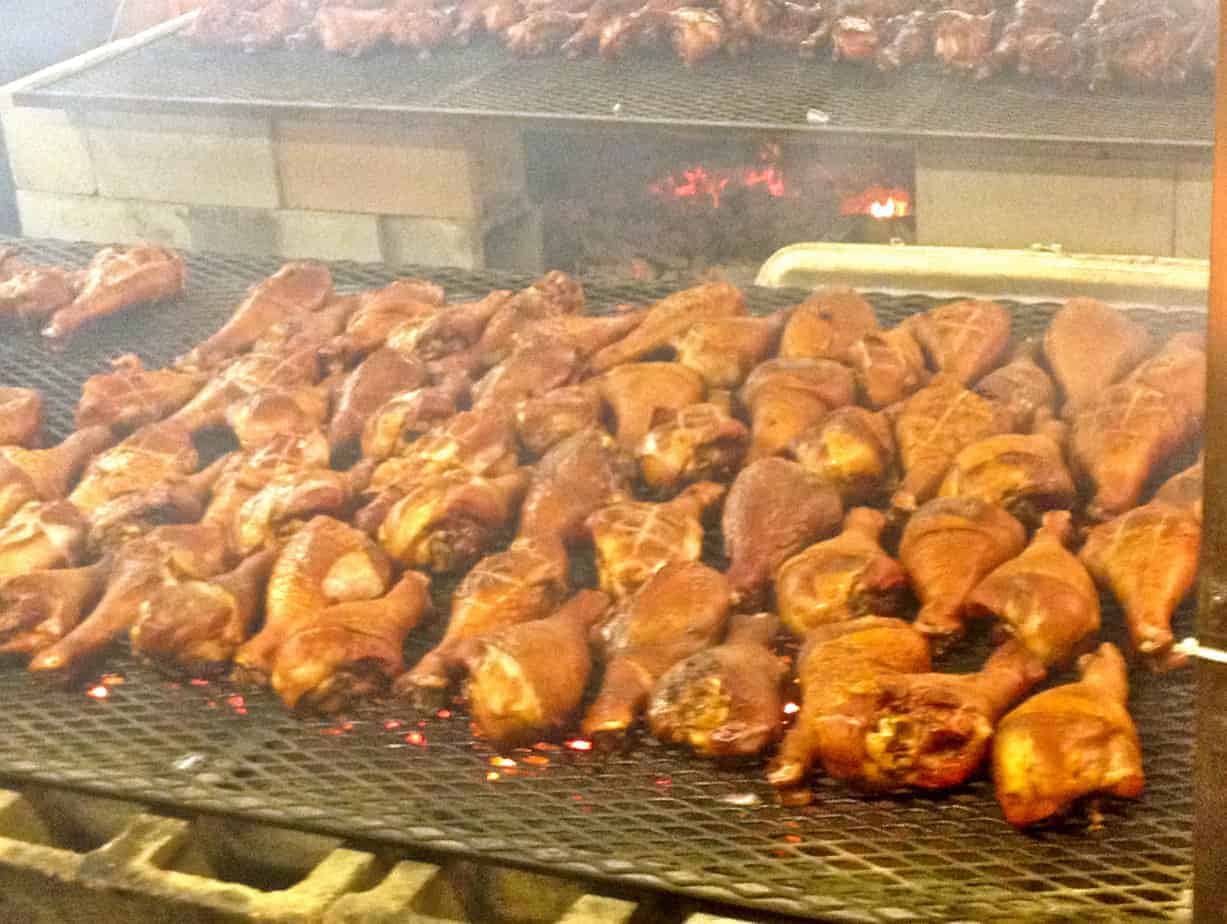 Oh and some "Hot Wisconsin Cheese."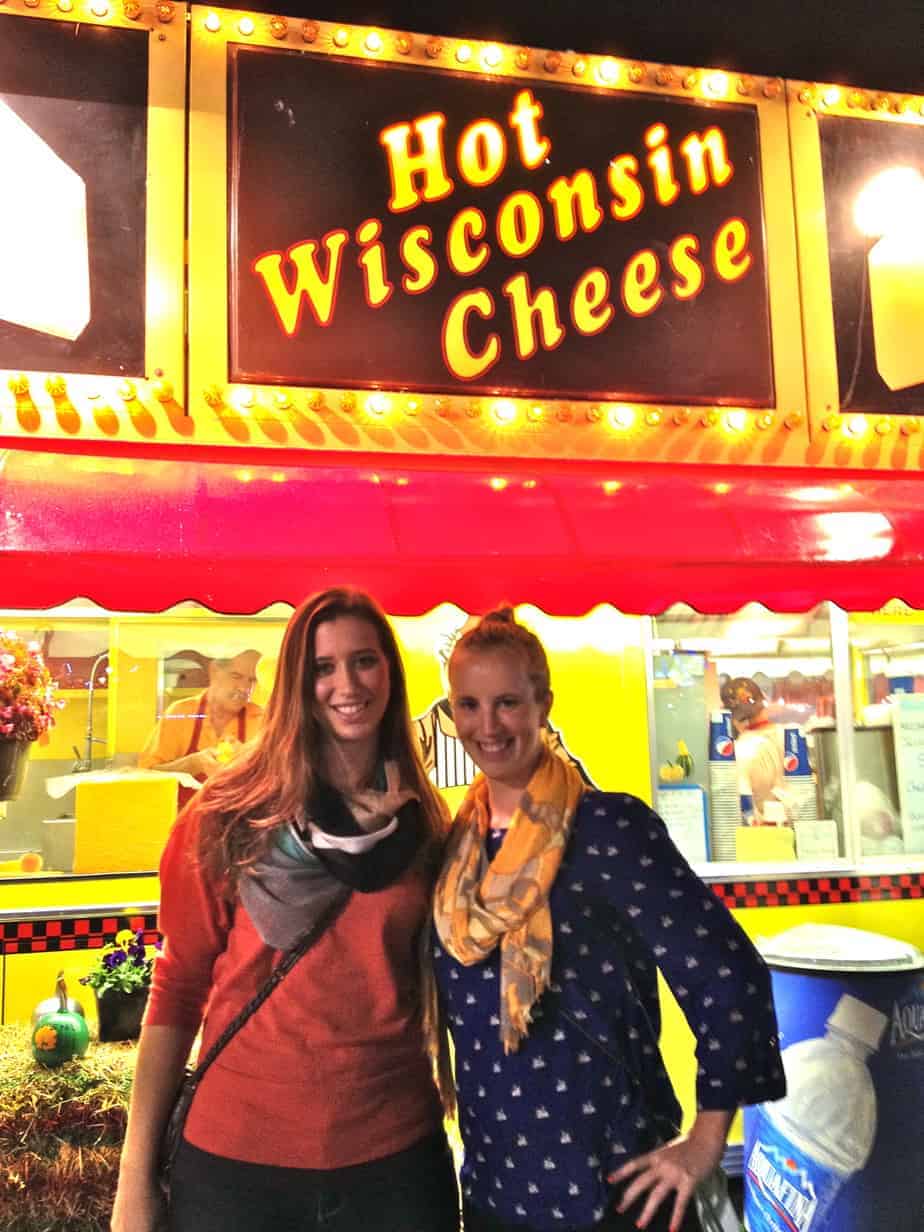 Andrea and I had to take an obligatory photo by this cart because we met in Wisco. However, this cart was not serving authentic Wisconsin cheese so don't be fooled!!!
The state fair was a good time and is definitely a must see–there's tons of interesting and unhealthy food options; lots of carnival games, rides, rides and more rides (we didn't do any rides, I didn't want to throw up Krispy Kreme all over the Tilt-a-Whirl) and of course, the prize winning animals of North Carolina. I had a lot of fun, but now will be eating salad for a week to detox from all the fried goodies I indulged in (especially because I had to take a caramel apple to go and eat later at home).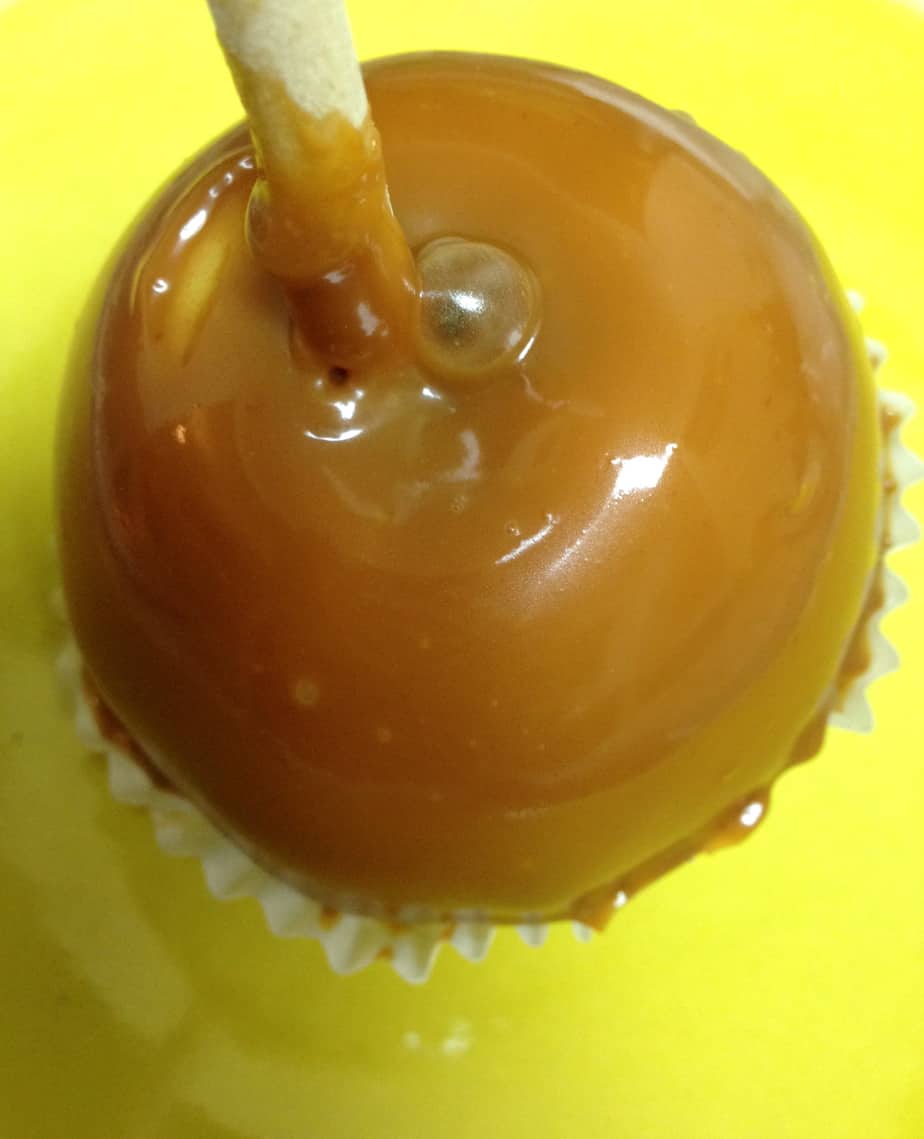 We made it to the fair on opening weekend, but lucky for everyone else, the NC State Fair runs through October 27. Until next year, state fair! (isn't this Raleigh sunset gorgeous?!?)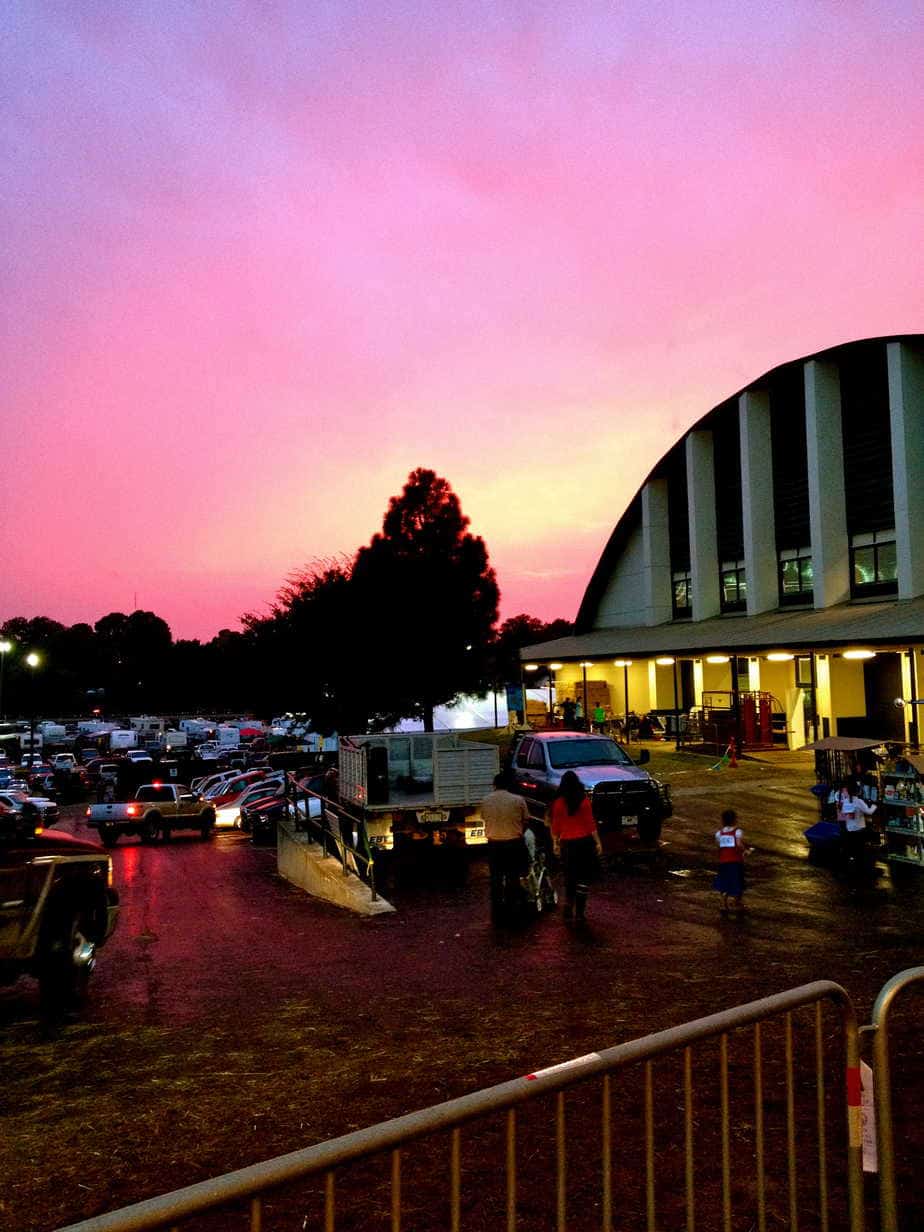 map & more
score: 9
spending: $
neighborhood: the state fairgrounds, raleigh, nc
cuisine: american
official website
[googlemaps https://maps.google.com/maps?f=q&source=s_q&hl=en&geocode=&q=nc+state+fair&aq=&sll=35.203153,-80.839829&sspn=0.684501,1.082153&ie=UTF8&hq=nc+state+fair&t=m&cid=17163815405344639457&hnear=&ll=35.794633,-78.708286&spn=0.017405,0.021544&z=14&iwloc=A&output=embed&w=250&h=250]