Has anyone else ever thought about the fact that you may not have a hobby?
As a kid, I had all sorts of hobbies: I played sports. I danced. I loved to read. I dabbled with piano lessons. As I went to college and then transitioned into adulthood, many of those hobbies fell by the wayside (though I did stick with swimming!) and were swapped for hanging out with friends, going to football games, drinking beer, watching TV. But how appropriate is it to tell someone your hobbies are drinking wine on the couch after work while catching up on The Real Housewives episodes that have been recorded on the DVR? I think a casual crocheter or historical fiction enthusiast sounds much more cultured.
I guess I should consider writing a hobby, I have a fun group of blogging friends that I met through the Internet. And reading; I am in a book club after all. But the purpose of reflecting on my hobbies (or lack there of) and my excessive real housewife watching, is that I've decided to consider eating and drinking one of my hobbies. Sipping on craft cocktails and red wine, discovering my new favorite beer through flights at local breweries, and exploring new restaurants and old standbys is probably my favorite way to pass my free time (besides couch sitting and cat cuddling, of course).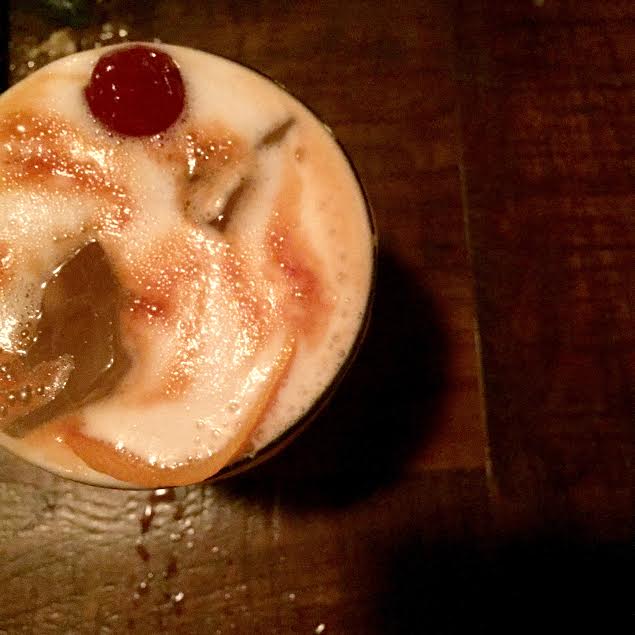 One of my favorite new Charlotte spots is The Cellar at Duckworth's, a relaxed, speakeasy, cocktail concept from the folks who brought us some of Charlotte's best sports bars, beer selections, and Philly cheesesteaks. Pull up at barstool and spend hours watching the bartenders work while you sip on a Smoked Whiskey Sour and split a tuna tartare and maybe a few other small plates (but make sure you get the tuna tartare). You can read my full review of The Cellar at Duckworth's, Charlotte's best kept secret that's not so secret anymore, over here at Creative Loafing.