I've been on a blog hiatus (by the way, hiatus is one of my favorite words. It's probably the only fancy word I remember from my SAT flash cards when I was 16).
The good thing about the Internet is that when you're ready to come back, it will be there, just floating (is that concept weird to anyone else?). I wanted to maintain regular posting through the summer, but it didn't happen. And I'm not going to beat myself up about it; because the past two months have been busy and full of fun, face to face, human interaction.
I'll catch you up on with all of my excuses next week (when a big blog resurrection is planned with a fun new series on Charlotte food that I'm really excited about), but for now, I wanted to pop in really quick to profess my love to farmers markets and share a quick, easy, delicious recipe.
One of my favorite ways to start the weekend is with an early Saturday stroll through the Charlotte Regional Farmers Markets. The Charlotte Regional market is our tried and true standby, I've been going since I moved to Charlotte almost 3 years ago, and it currently is the closest to our house (though I hear the NoDa market is really cool and I would love to spend a Saturday morning there, and I've driven up to Davidson a few times for a lovely, small towny feel). When we're in town and AJ isn't working, you can find us meandering between the stalls, talking to farmers, and picking up ingredients (without a list and almost with reckless abandon) for our meals for the week. I'm a planner and I love making lists; to-do lists, cleaning lists, vacation lists (yes even vacation lists), and I make a mean grocery list. Something about ticking each item off makes me feel successful or something. All of my list making intuition goes out the window when I go to the farmers market; it's fun to have a wait and see approach, and to develop our meal plan for the week depending on what we can buy with the cash in our wallets.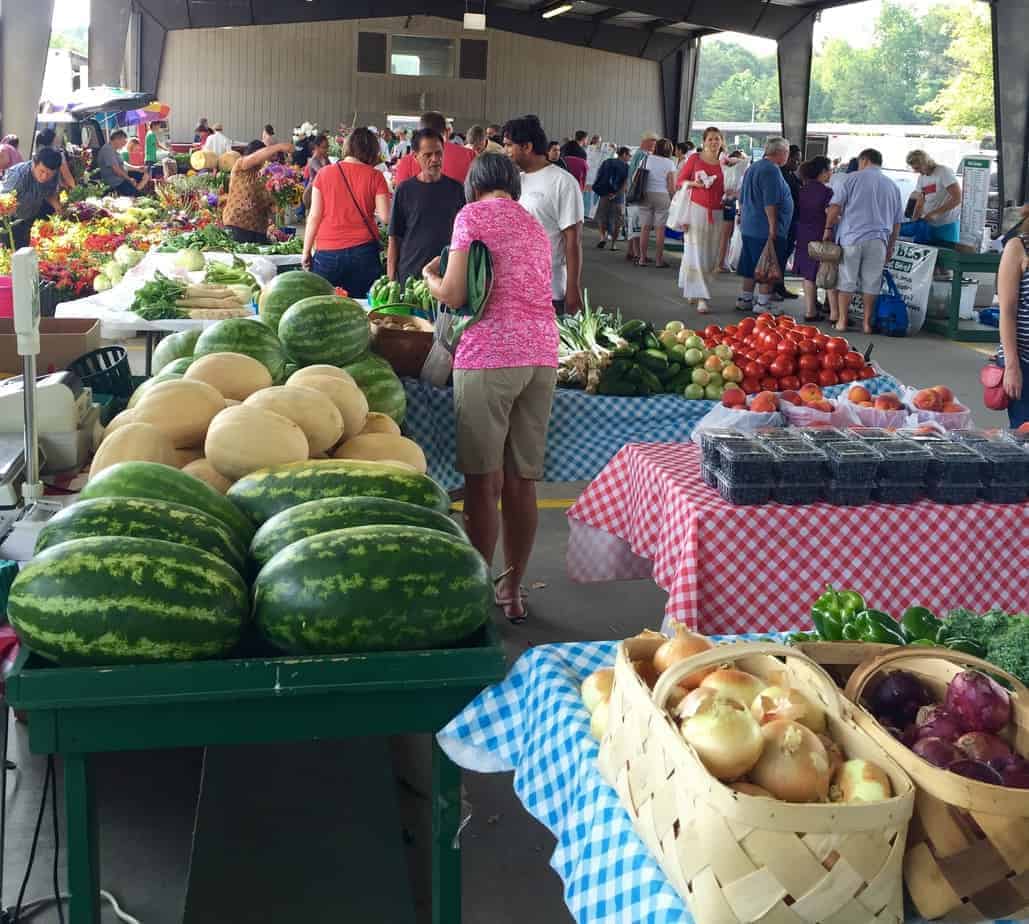 We always make sure to hit up our regular vendors; AJ has a breakfast sausage lady, a bacon man, a beef man—for a variety of meats, and we always make sure to hit up the egg lady before we leave. We've recently adopted cheese ladies (who bring this incredible spicy, cheese from Ashe County). While we have our go-tos and get some of the same things every week (always need a flat of eggs, yes a flat, and we've been eating spicy cheese on the reg), it's fun to switch it up and get new proteins depending on what's at the market that week. Recent favorites include ocean scallops, a rack of lamb, and a succulent pork tenderloin.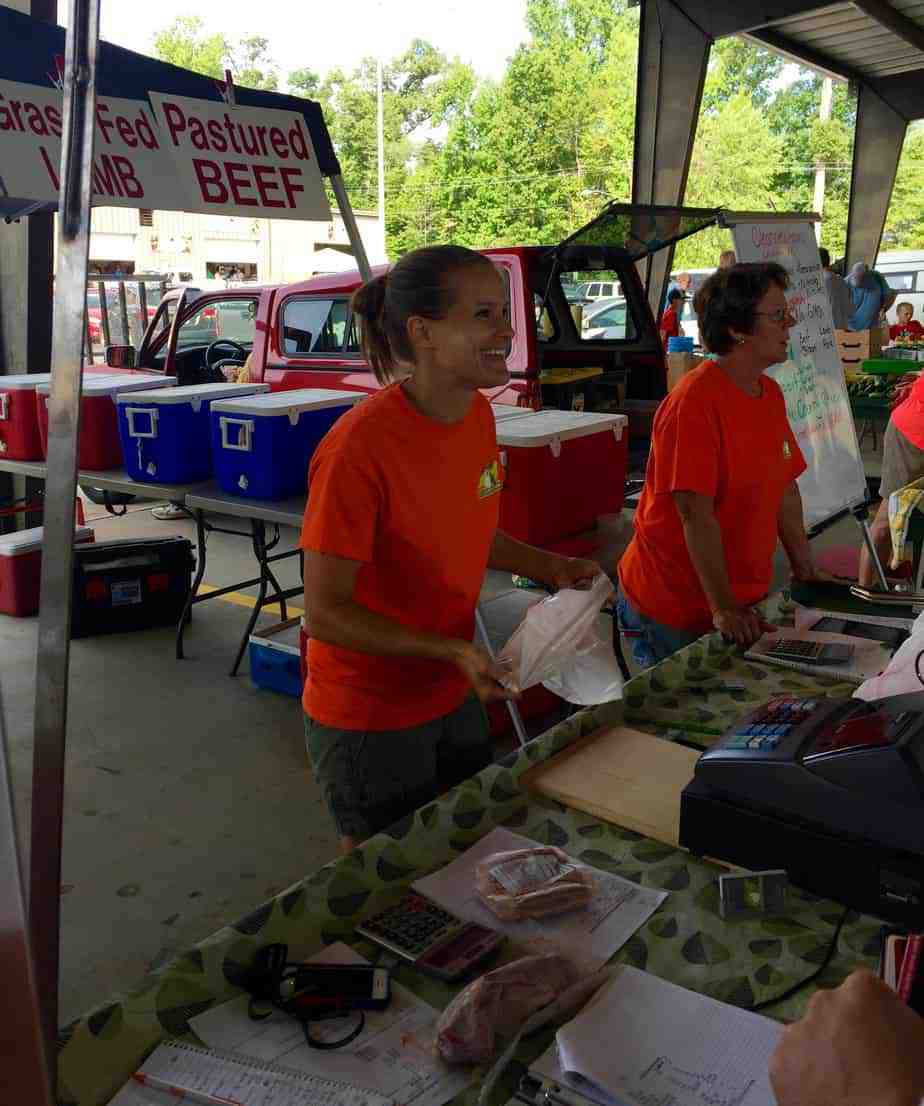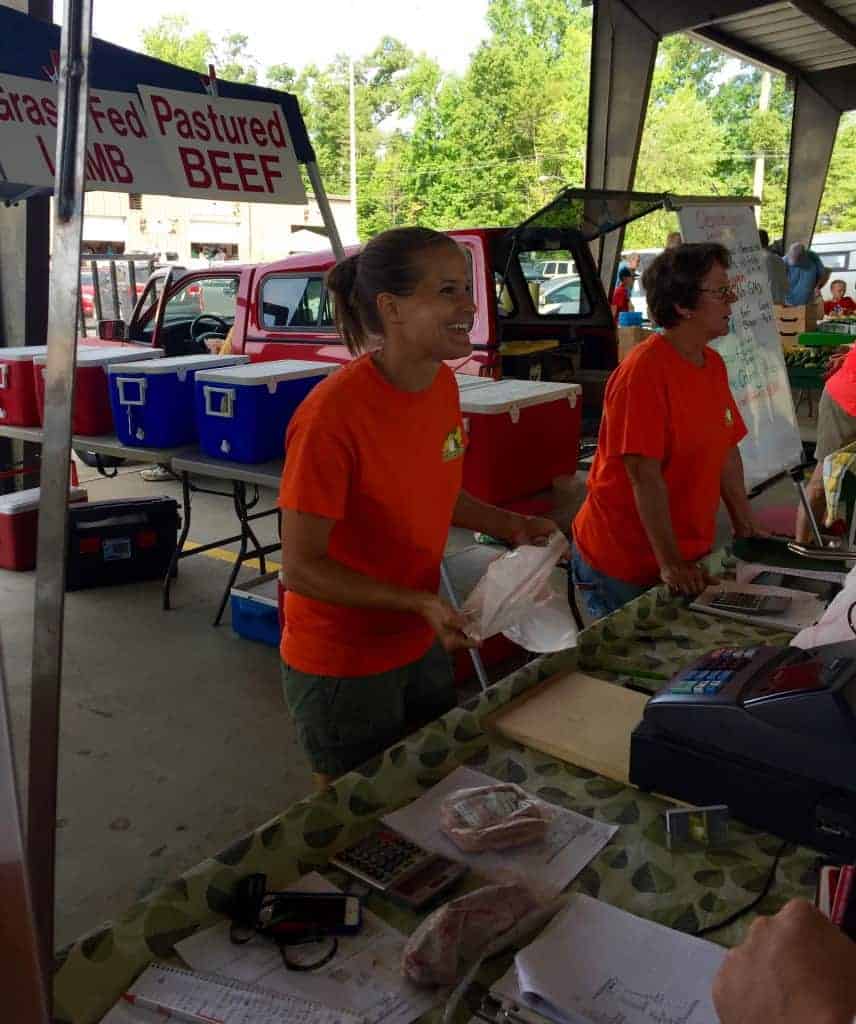 To be honest, I wasn't sure what to do with a pork tenderloin in the middle of summer; the first thing that pops into my head when I hear "pork tenderloin" is roasted. Don't get me wrong, roasted pork tenderloin is delicious (wrap it in bacon and I'm sold) but I couldn't muster up roasting anything when it's been 90 plus degrees for the past two months (to be fair, you can still roast in the summer but I just didn't want to disturb our air conditioned paradise by turning the oven on). With the oven out of the picture, we turned to the grill, our standard summer cooking method.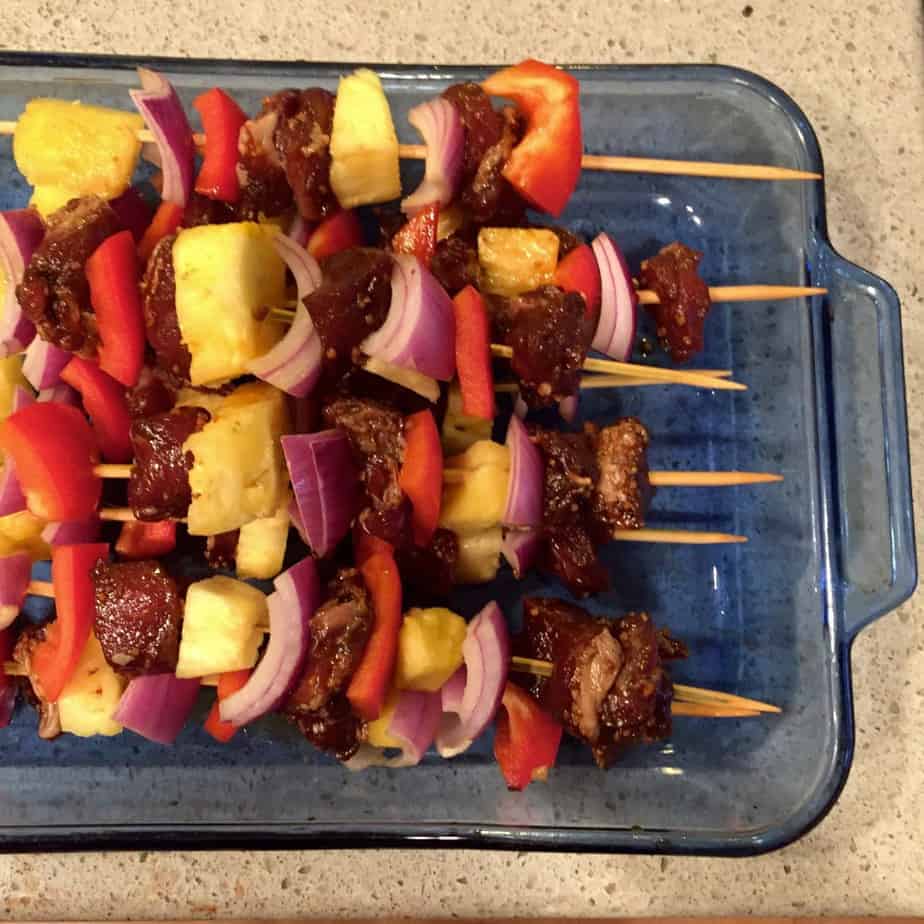 Long story short, if you're looking for a really easy, delicious, weeknight dinner full of bright flavors, make these pork tenderloin kabobs. I got home from a busy day at work around 6pm, and they were ready by 8, with an hour and a half of the cooking process being totally hands off (I caught up on email and some TV shows on the DVR for the majority of my time making dinner). You can make it even easier by marinating the pork the night before, which will cut any effort you have to put in the day of cooking in half.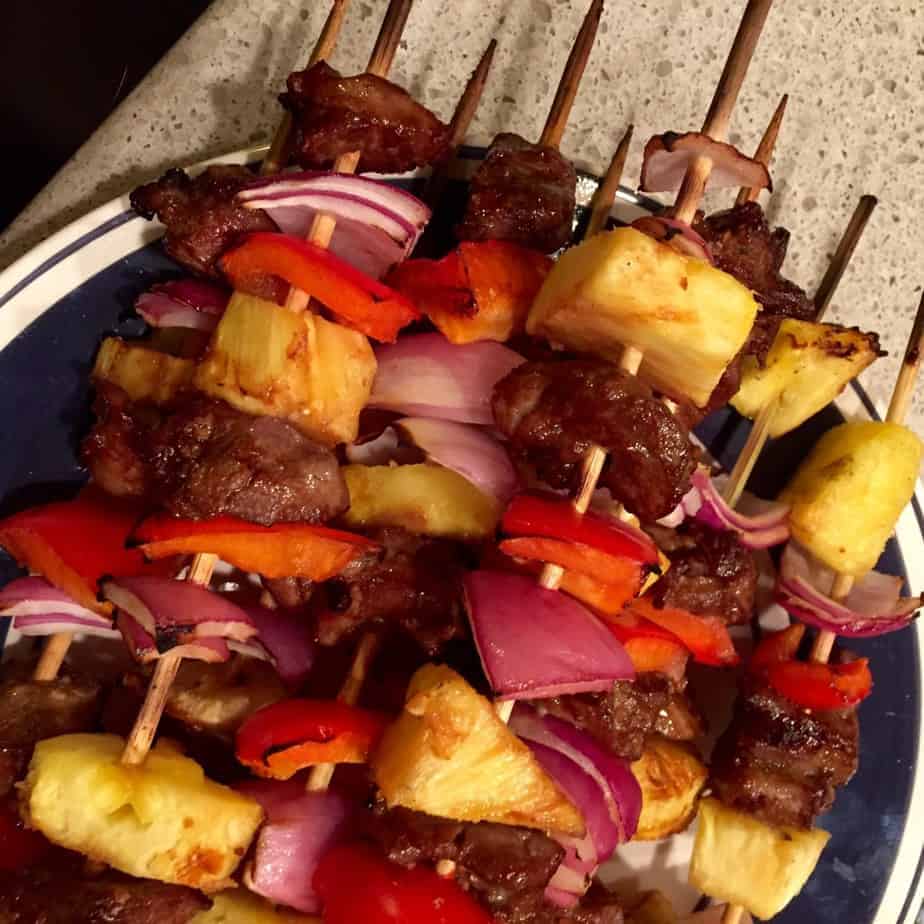 After a mostly hands off cooking process (the hardest thing you have to do is put meat and veggies on skewers, which can easily be done while catching up on your favorite shows or listening to some sweet beats), throw the puppies on the grill for about 10 minutes, or until the pork is cooked through. The result is a medley of summer flavors and succulent pork, with a little Asian flare.

**I'm a member of the North Carolina Pork Council Blogging Network and was compensated for the cost of the ingredients used in this post.