Thank you to everyone who entered my BREWPUBLIK giveaway. The winner is Jenna Wise! Jenna…I sent you an email!
Last summer, we spent 8 days in Colorado. We camped in Rocky Mountain National Park, hiked, kayaked in Grand Lake, celebrated at a friend's lovely and wonderful wedding, saw bears, elk and moose, explored Denver, Boulder and Estes Park, and caught up with old friends. It was the perfect late July vacation. Oh, and we drank a lot of beer.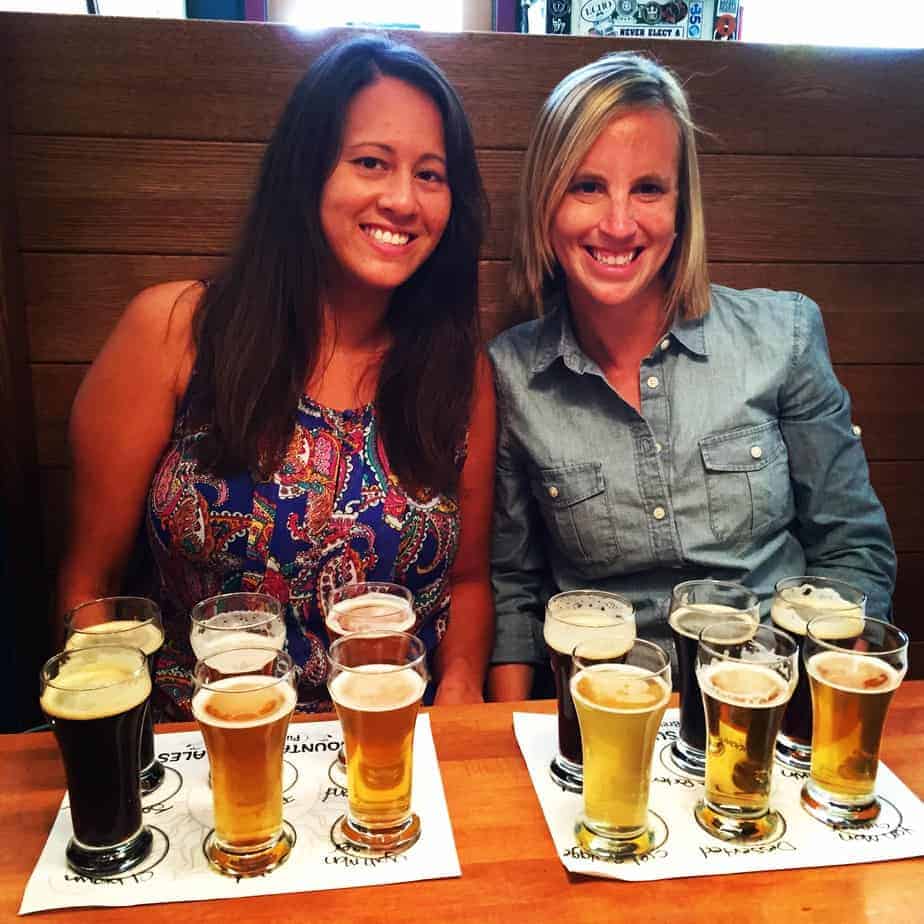 Colorado is a state known for a lot of things, and craft beer is for sure one of them. Colorado was definitely at the forefront of America's craft beer movement; more than 10 percent of the U.S.'s craft beer is from Colorado and the state is home to more than 230 breweries. As craft beer lovers, we had a ton of fun sipping and sampling our way through Colorado; we enjoyed a few pints in Estes Park as a respite from hiking and camping, spent a day in Denver visiting breweries all over the city (and didn't go to all of them), and had to make two stops at Mountain Sun in Boulder because we loved it so much. We tried all kinds of beers in a variety of styles and flavors; from a gose in a brewery playing homage to death metal to a graham crack porter at Denver Beer Company (it was dreamy. If I could insert several thumbs up and a-ok emojis right now I would).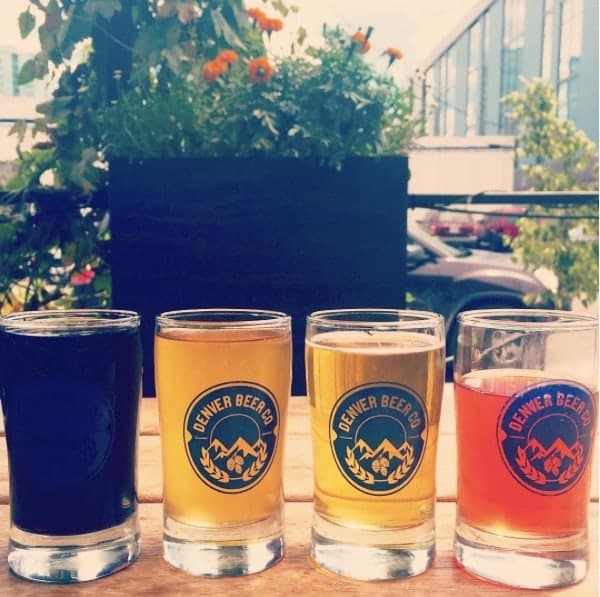 While Colorado may be the king of craft beer, I really admire and enjoy North Carolina's growing craft beer community, especially here in Charlotte. As Charlotteans, we are totally the beneficiaries of booming craft beer; from breweries to bottle shops, beer delivery to beer festivals, the Queen City is celebrating and totally getting down with everything craft beer. Charlotte's breweries and tasting rooms are my local haunts; you'll likely find me perched on a bar stool our soaking up sunny days on a patio with a pint in hand no less than once a week.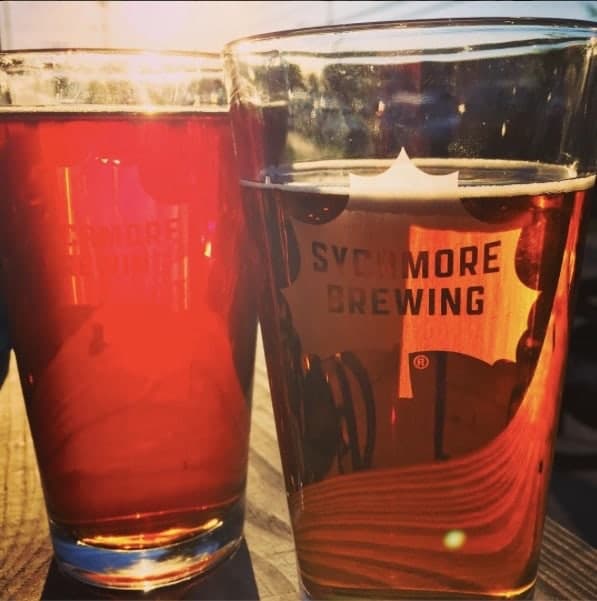 Unless you've been living under a rock, you know that our Panthers are facing off against Denver's Broncos this weekend in a little ditty the NFL likes to call the Super Bowl (hey Panthers, I'd love to attend the victory parade in Uptown over my lunch break on Tuesday). Since beer and football go hand in hand like peanut butter and jelly or cookies and milk, you're going to to need a couple of cold ones to watch the big game this weekend. While our Super Bowl Fiesta is going to be stocked with Carolina craft beer, I thought it would be fun to take a few of my favorite Charlotte beers and match them with their Colorado counterpart. Cheers! Go Cats!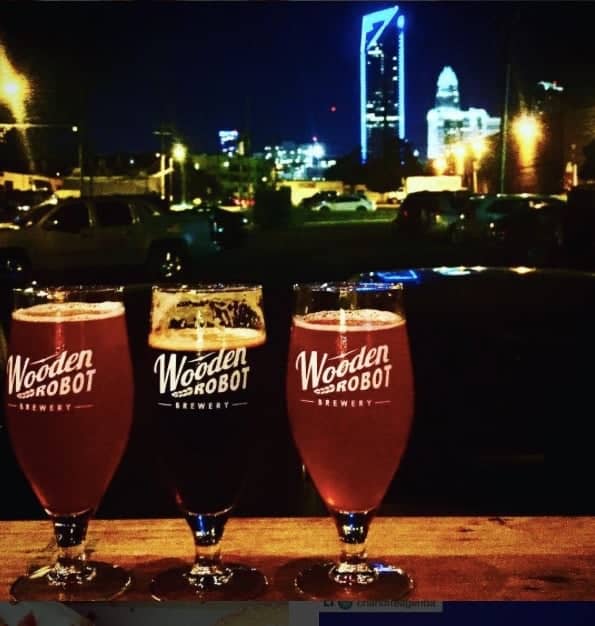 NoDa Hop Drop n Roll vs. Odell IPA
If you're looking for crisp, hops in your face, American IPA (and the 2014 World Beer Cup® Gold Award Winner) crack open a can of NoDa's Hop Drop n Roll; it's hopped before, during and after the boil. For a bolder and more flavorful spin on a traditional IPA, pour yourself an Odell.
Birdsong Jalapeno Pale Ale vs. Oskar Blues Dale's Pale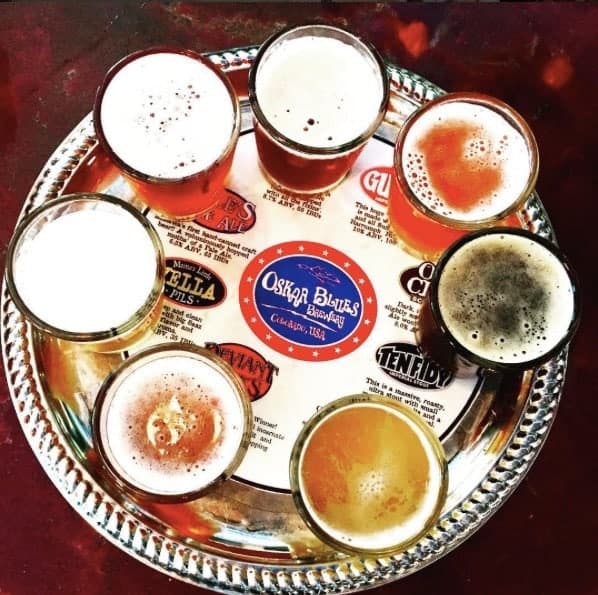 Opt for Birdsong's Jalapeno Pale Ale if you're looking for something with a little kick. While it's brewed with fresh jalapenos, we're not talking painful here, all of the seeds and membranes are removed, giving it a earthy, refreshing flavor. If you're more of the trailblazing variety, a Dale's Pale Ale is right up your alley; it was America's first craft canned mountain pale.
OMB Copper vs. New Belgian Fat Tire
Go old school with OMB Copper, an authentic Düsseldorf style "Altbier;" no muss no fuss and it goes down easy. Or sip on New Belgium's flagship, a malty, smooth American Amber.
Unknown Silver Back vs. Great Divide Yeti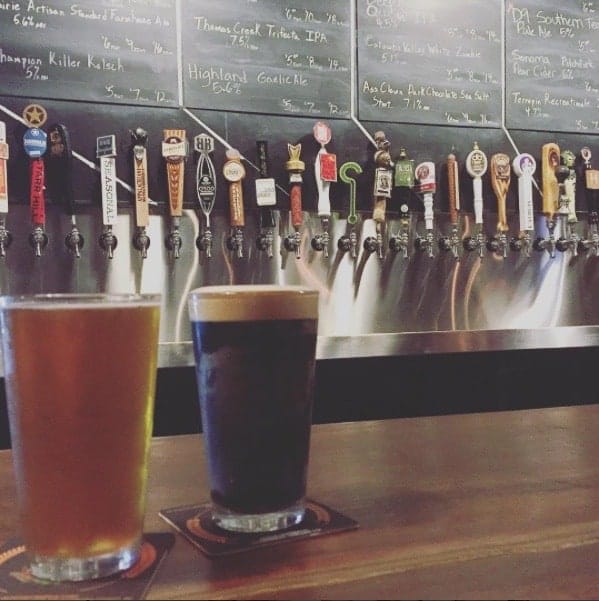 Charlotte's Unknown Brewing Co. doesn't really play by any rules (come on, they've made beer brewed with scorpions), so their smooth, roasted stout has a little more hops than a traditional stout would. Great Divide's award winning Yeti is big and bold, with caramel and toffee notes (perfect for pairing with steak or creme brulee).