One of my biggest regrets is not discovering Sunflour Baking Company sooner. Located in the heart of Elizabeth, it's a few blocks shy of my old apartment in Plaza Midwood. Unfortunately for me, I didn't set foot sunny shop until two months before I moved (I had lived there for two years, yes I'm a fool!).
Moving hasn't stopped me from visiting Sunflour though; I spent a recent chilly Saturday camped out at a table with two friends catching up on life, work and blogging. I hit up spinning class at Metro Fitness in Myers Park (thank you ClassPass! Billy was so fun and entertaining and I'll likely be making a weekly appearance) and then met up for a lady date at Sunflour. It was hopping; the Saturday lunch rush was in full force; but we scored a big table in a sunny spot and parked ourselves there for the next three hours.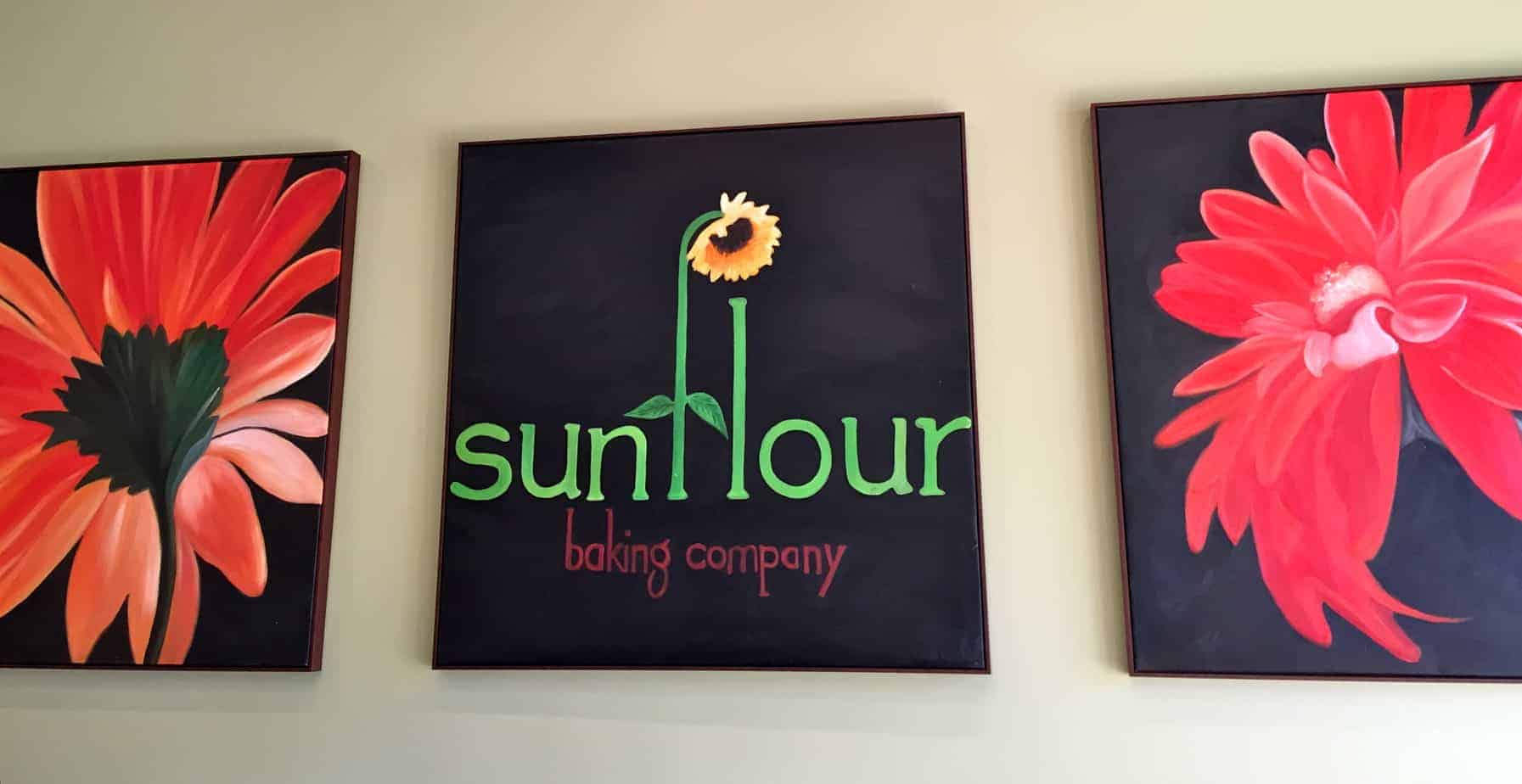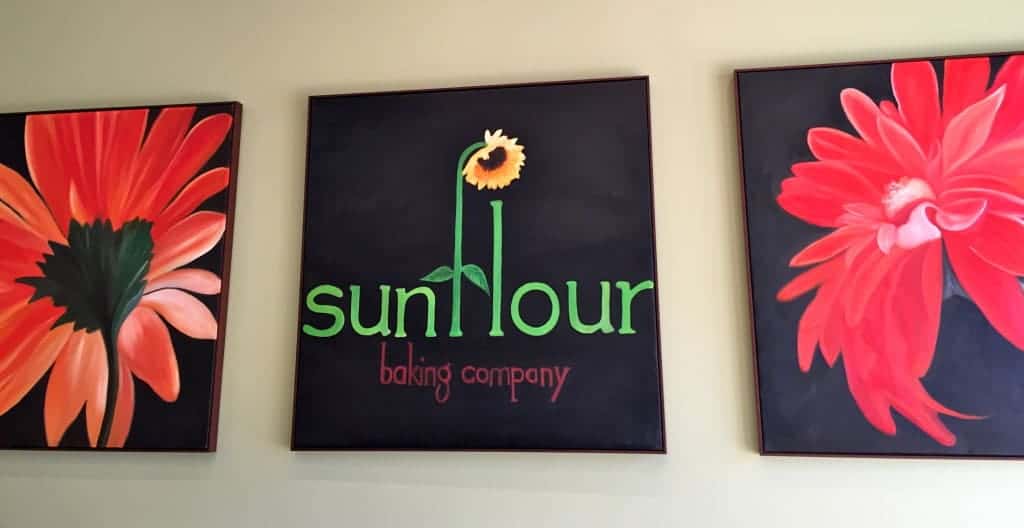 I love Sunflour's sunny disposition; it's definitely appropriate that a place named Sunflour exudes sunshine. The walls are a bright (but not obnoxious) yellow, the big windows allow for a ton of natural light, and the pops of orange and green are super cheery. The staff is friendly and the soundtrack is upbeat and light (no headphones were necessary for the work portion of this lady date because I truly enjoyed every song Sunflour played during my three hour visit).
And the whole place smells like butter, which is definitely a good thing.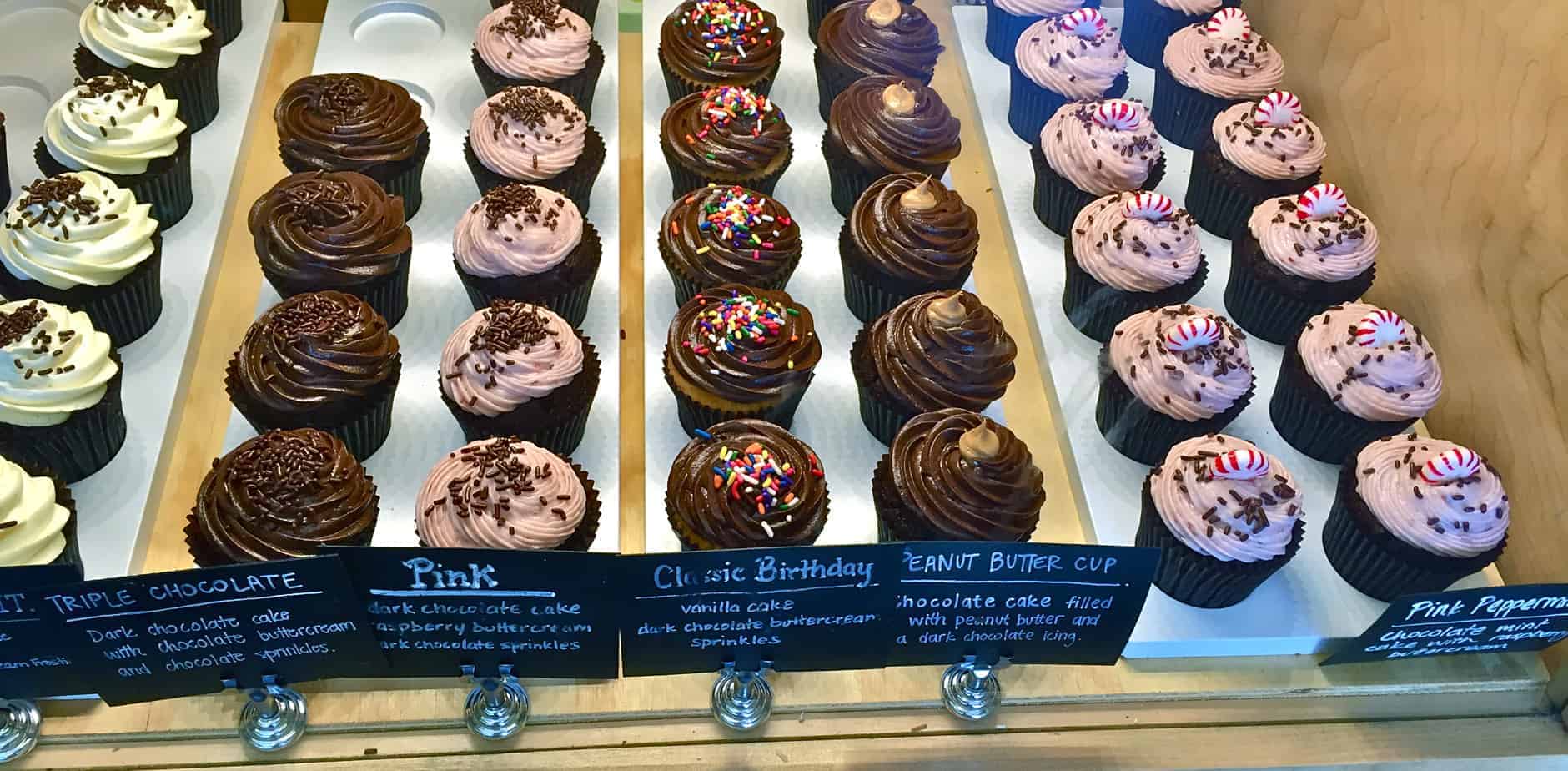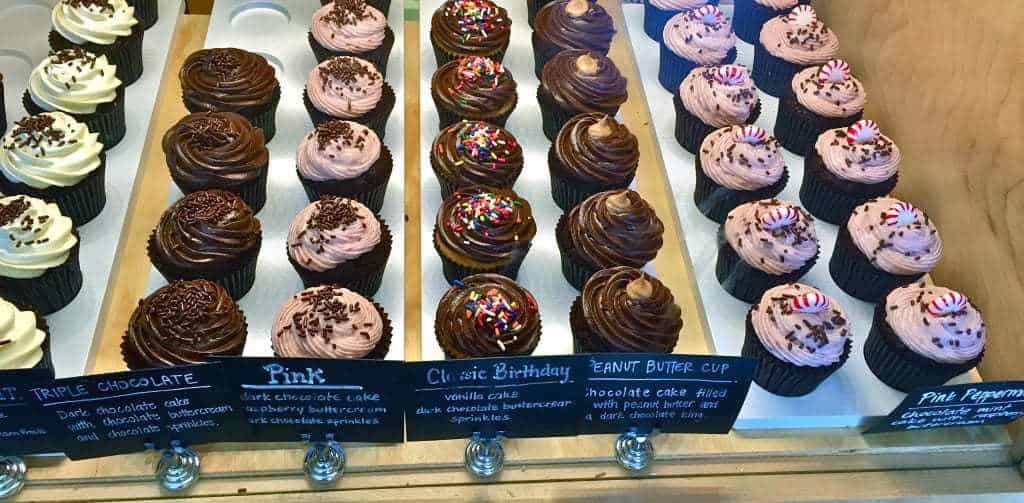 I also love that they have plenty of tables and don't mind if you hang out all afternoon (the crowd thinned right after lunch). And if they're dining area wasn't cool and cozy enough, I love the big windows that let you peek behind the scenes into the kitchen when you mosey toward the bathroom.
Our lunch was satisfying and delicious. Sunflour offers a variety of breakfast and lunch sandwiches, soup and baked treats, as well as a full coffee bar and tea. They have a bangin' cheddar biscuit, so I decided on a breakfast sandwich for lunch with spinach, roasted tomato, provolone, egg and gruyere (yes I added more cheese) on a cheddar biscuit.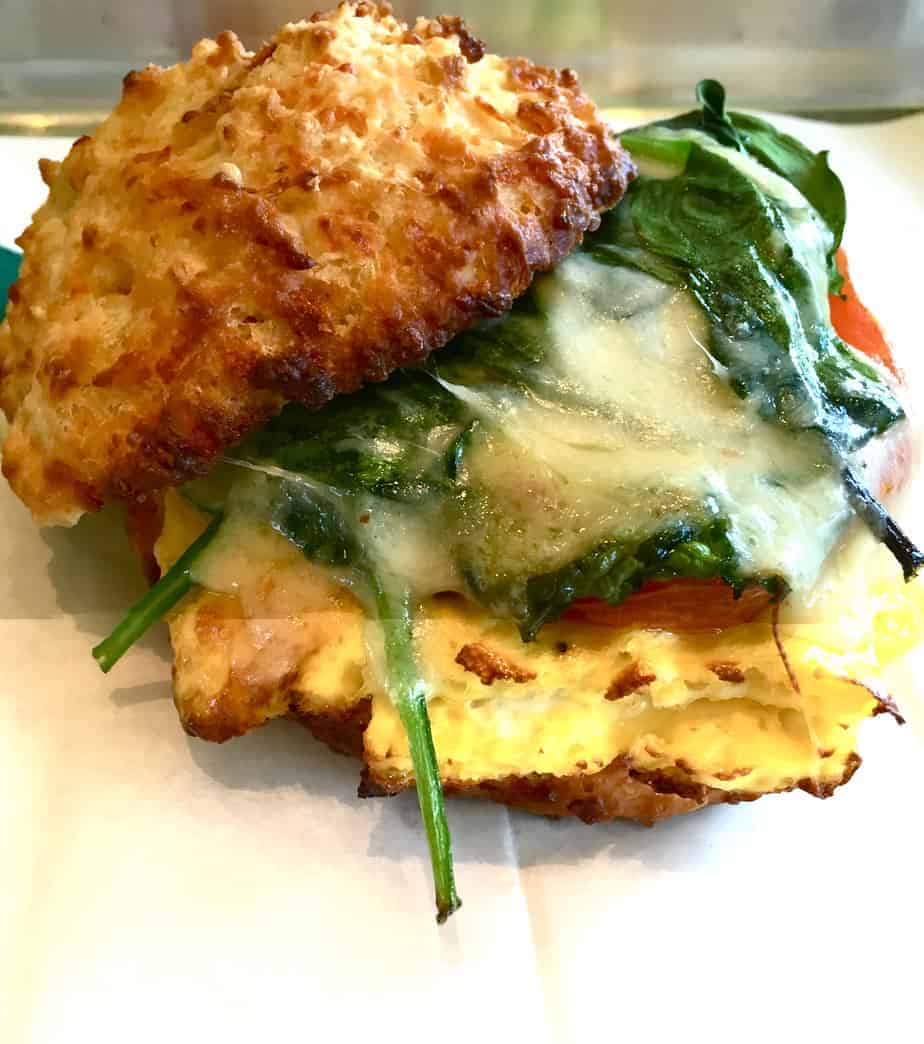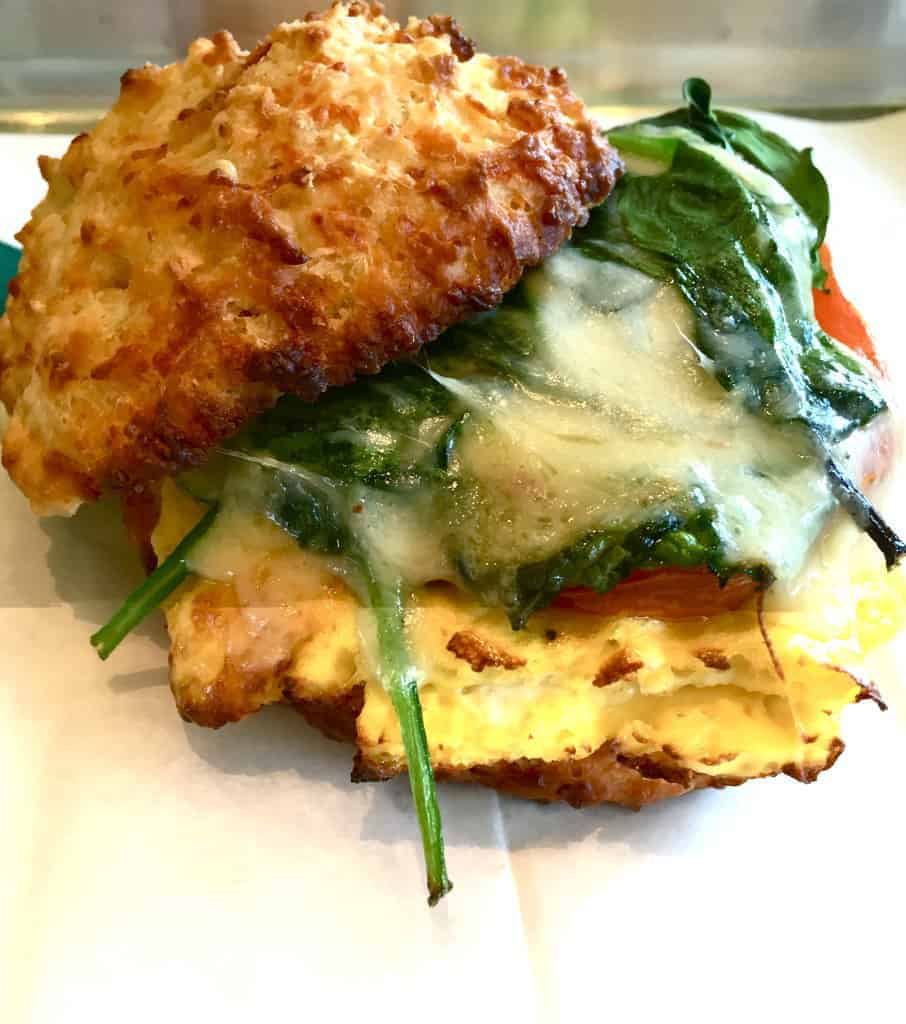 Sunflour also has bangin' homemade bread too (the rosemary is my favorite) so they're lunch sammies and paninis are equally delicious (I recommend the TAB and the fig & brie). Emily got a Black Friday (a classic take on a Thanksgiving sandwich with turkey, brie and cranberry apple chutney) and Sam sprang for the TAB (turkey, avocado and bacon with basil spread).
Emily and I also split a bowl of the soup of the day, roasted red pepper, which was a game changer. It was so creamy and had a good amount of spice. It was perfect for some cheddar biscuit dipping.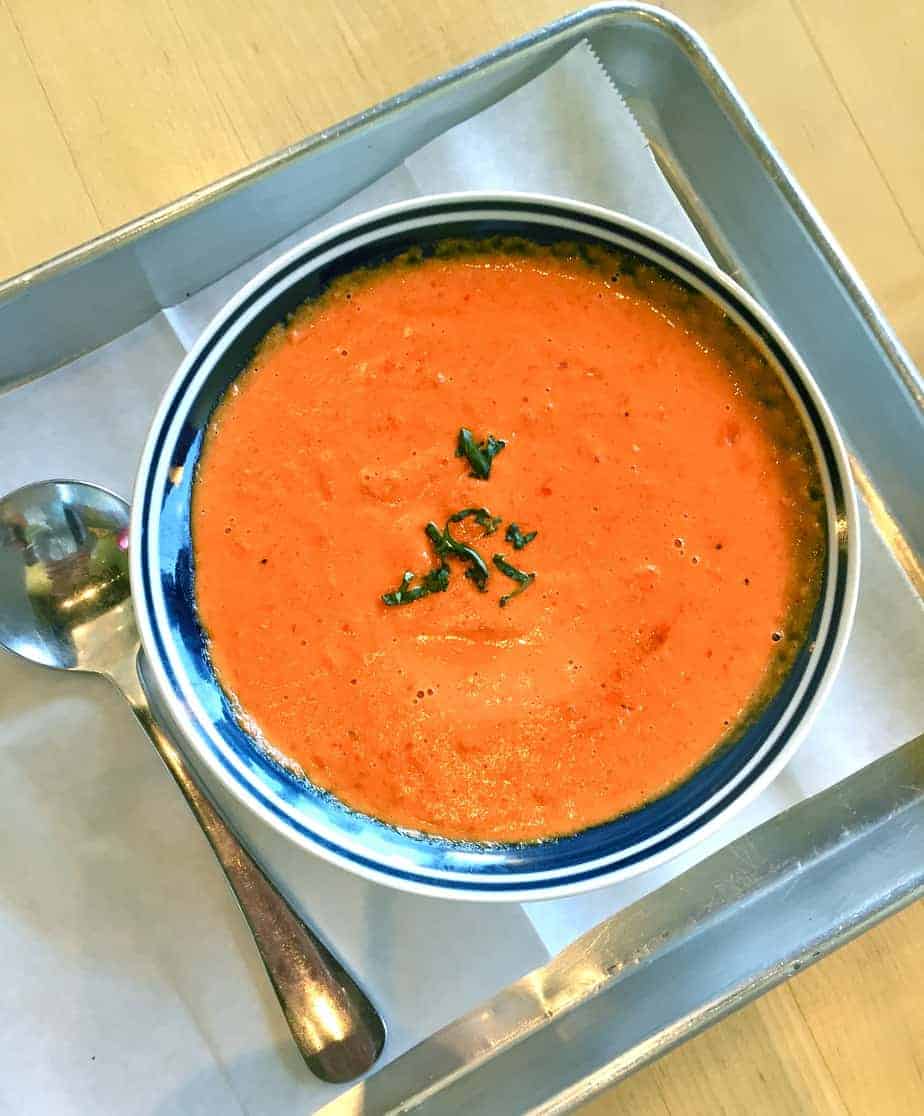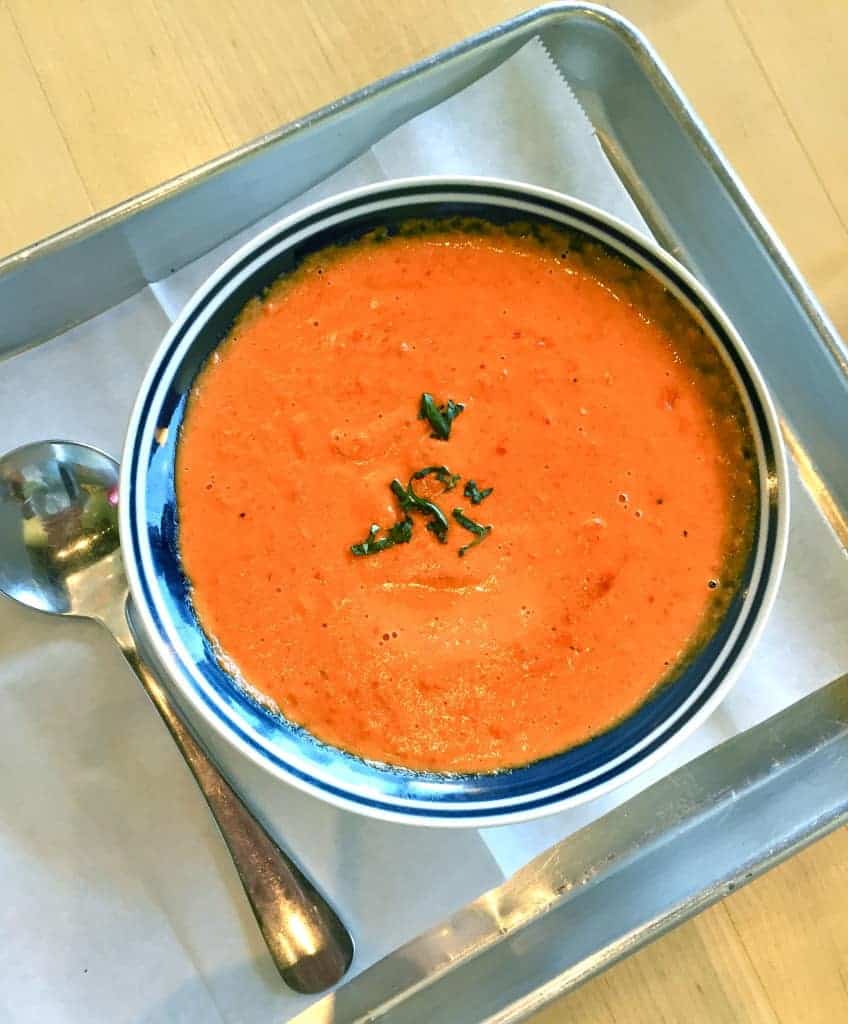 We chatted and enjoyed lunch and then spent the rest of the afternoon catching up on work and blogging. We all indulged in a post lunch treat (cookies, macaroons and lemon bars) and lattes (chai tea for me).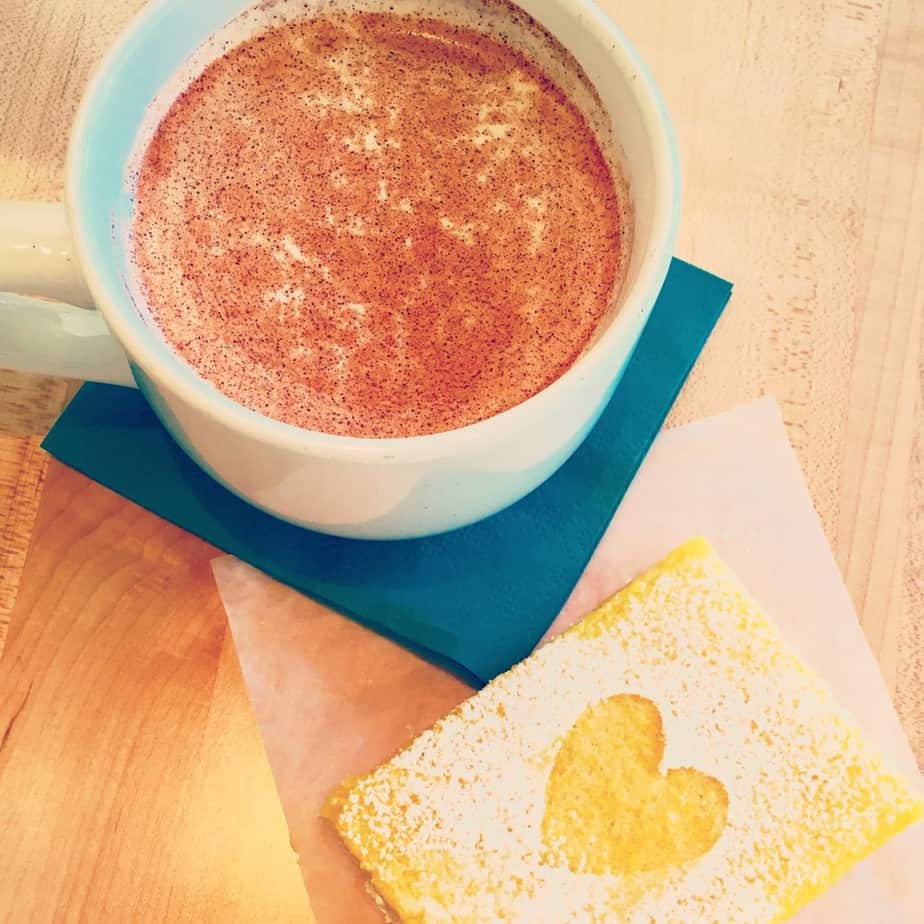 While a cheddar biscuit alone is worth a visit, Sunflour's warm, welcoming atmosphere will make you want to stay a while.
What is your favorite bakery treat?
sunflourbakingcompany.com / 2001 e. 7th street, elizabeth
mon.-sat. 7am-7pm, sun. 7am-4pm