This is the third time I've posted about Chef Alyssa's Kitchen. At three posts, I guess my intrigue/love/positive feelings could be considered a borderline obsession. Whatever. Chef Alyssa is great.
What is so great about Chef Alyssa (besides her fun classes and her delicious food) is that her recipes are simple and healthy and easy to make at home. Yes, Chef Alyssa's Kitchen is a cooking class with accessible recipes that you can recreate at home! While you may not have the ingredients just laying around the house (I did have to cruise the grocery store for some sherry vinegar); with Chef Alyssa's help, you can kick your home cooking skills up a notch and impress your family and friends (or your fiancé who is continually skeptical about your cooking skills) with creative, new, flavorful recipes (also for the record, I would consider myself a good cook so there is no reason for AJ to be skeptical. Yet, after two years, he always sounds so surprised when he says, "Oh, that's good!" after his first bite).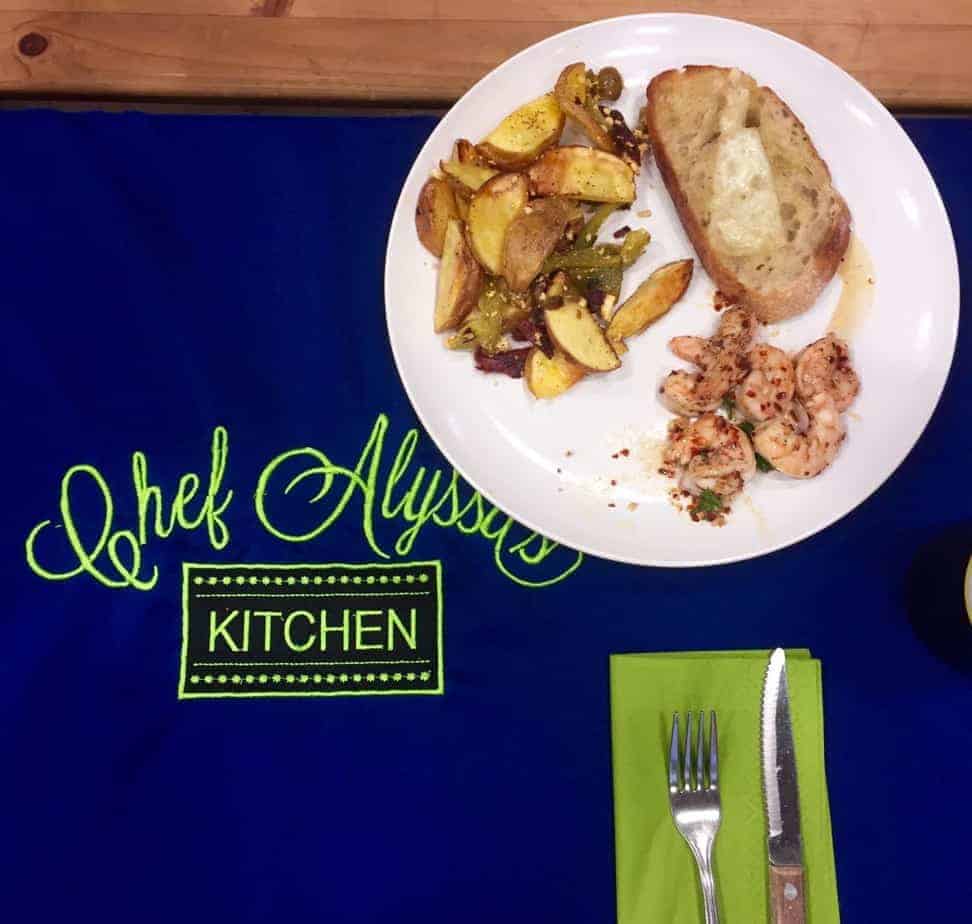 While meandering the farmers market last week, I saw some succulent, fresh shrimp and I had to buy them immediately (it was a buy now, create the meal later reaction). On the drive home, I was brainstorming ideas of how to cook my plump shrimp, and after a few 80s songs on 102.9 it came to me: Chef Alyssa's Garlic Shrimp!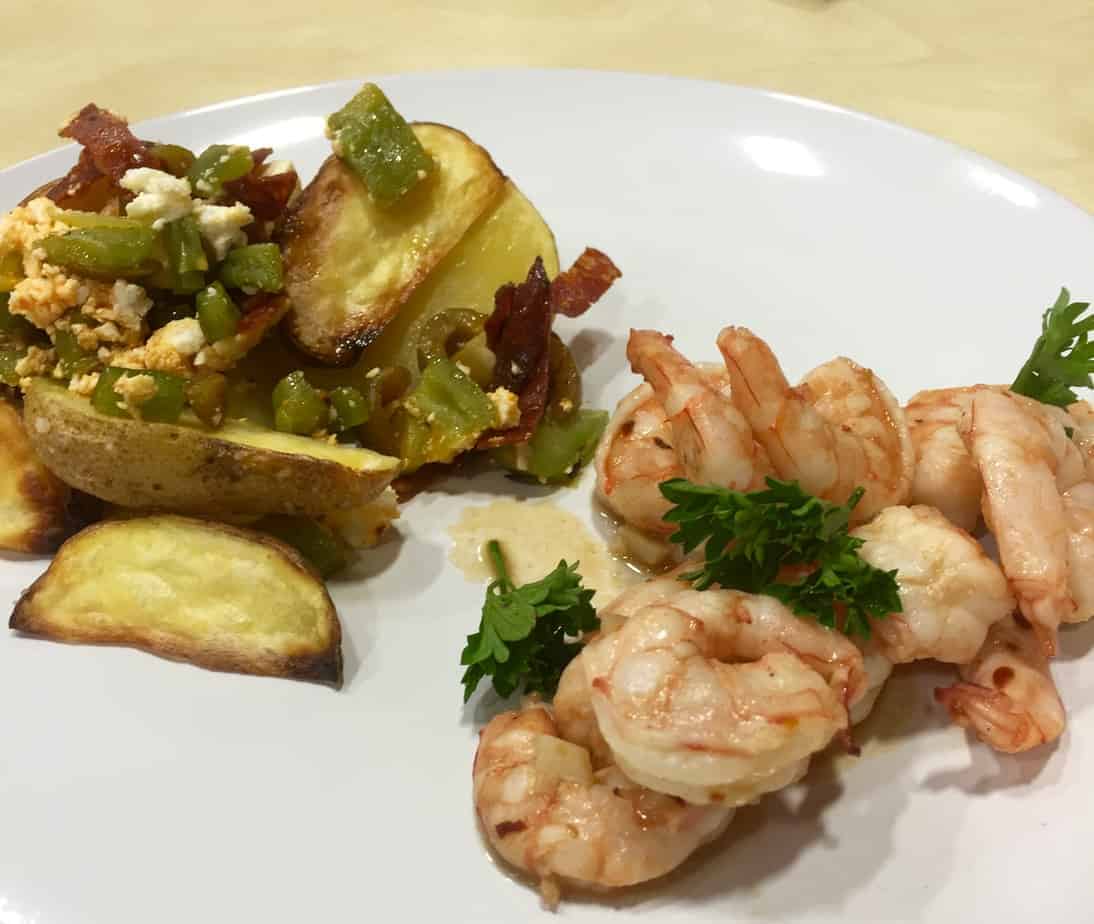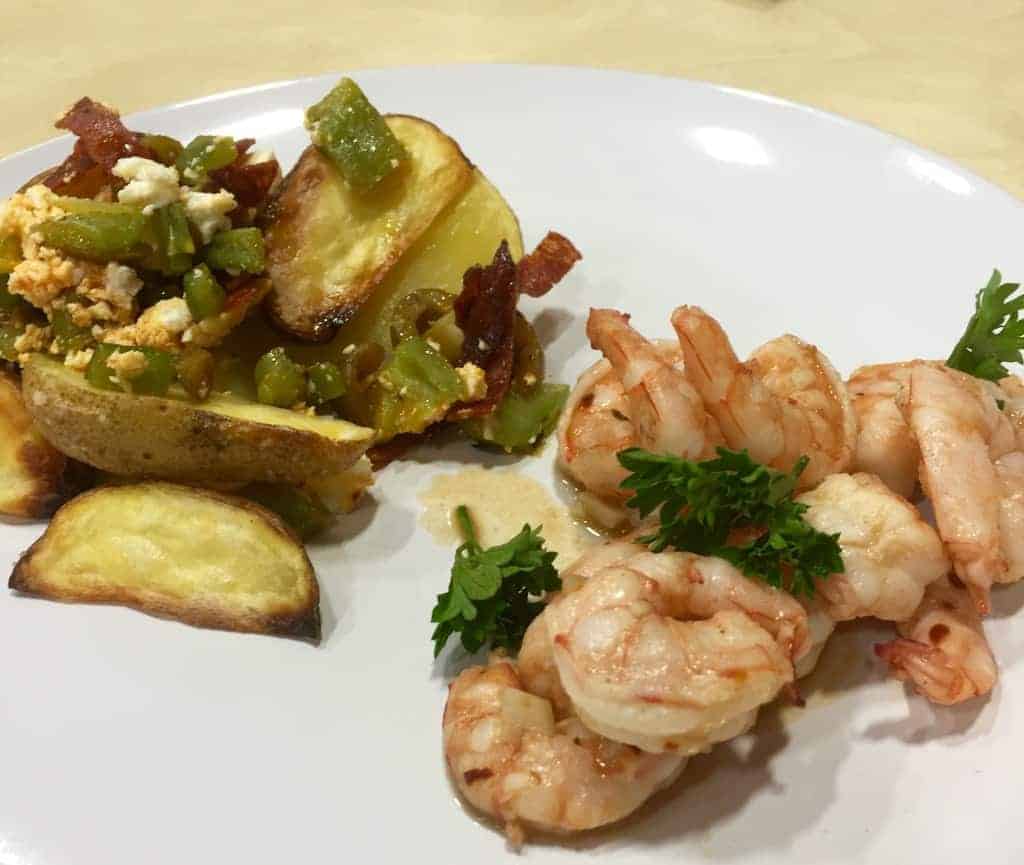 Chef Alyssa taught us this recipe at our summer Spanish Tapas class (a private class organized for Charlotte Food Bloggers and friends) and it's delicious. It's actually really easy to make at home, and you probably have everything in your pantry already (except shrimp, which shouldn't be in your pantry, and sherry vinegar, which if you can't find, you can substitute rice vinegar or champagne vinegar).
I promise this shrimp will dazzle anyone you cook it for: they definitely will think you're fancy and say things like, "wow, we're having shrimp for dinner?!" Don't forget the crusty bread; it's basically necessary to mop up the garlicky sauce.