I just finished writing an article for the June issue of Charlotte Happenings all about brunching in Charlotte (don't worry, I will share the link when it's published!). I road the struggle train the past two days while writing it because there are so many fantastic places in Charlotte to grab brunch. The article squeezes 25+ of the best brunch places in the Queen City (there are more that I couldn't fit in) but one notable place is missing from the list: my kitchen.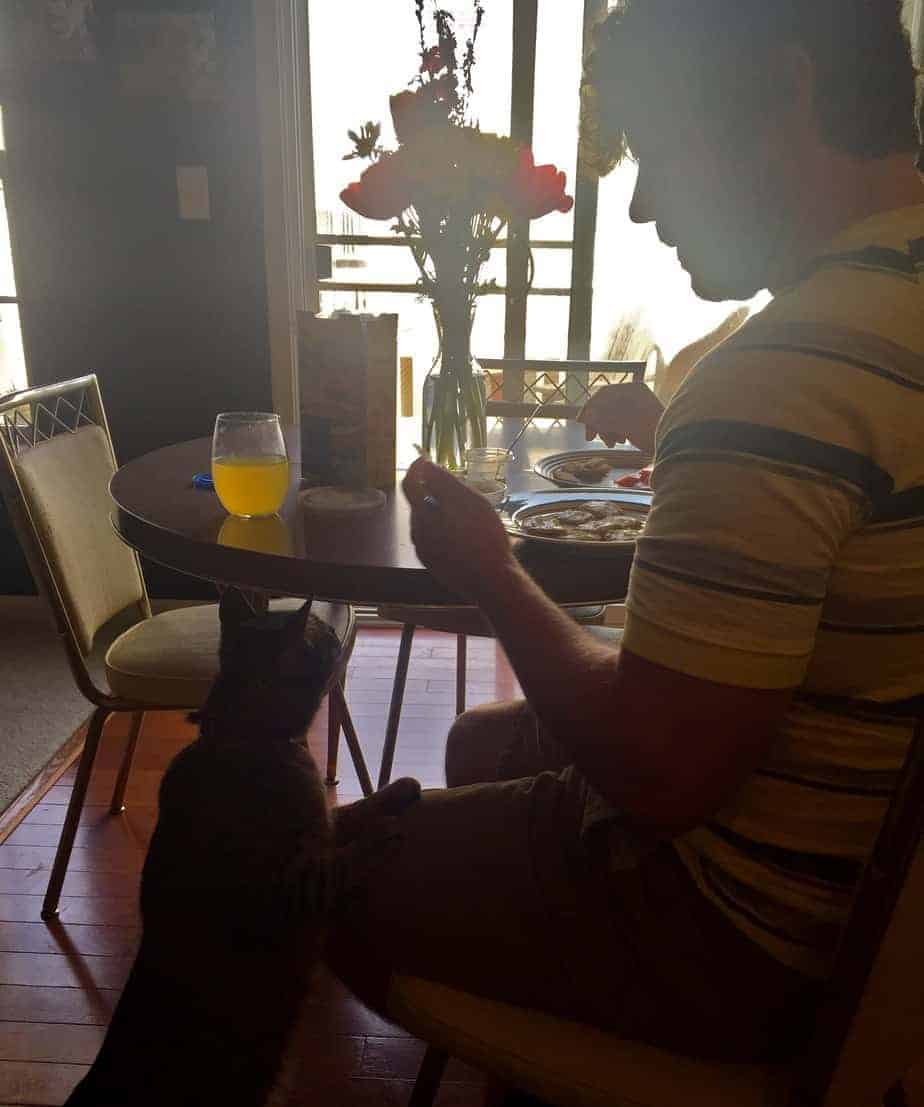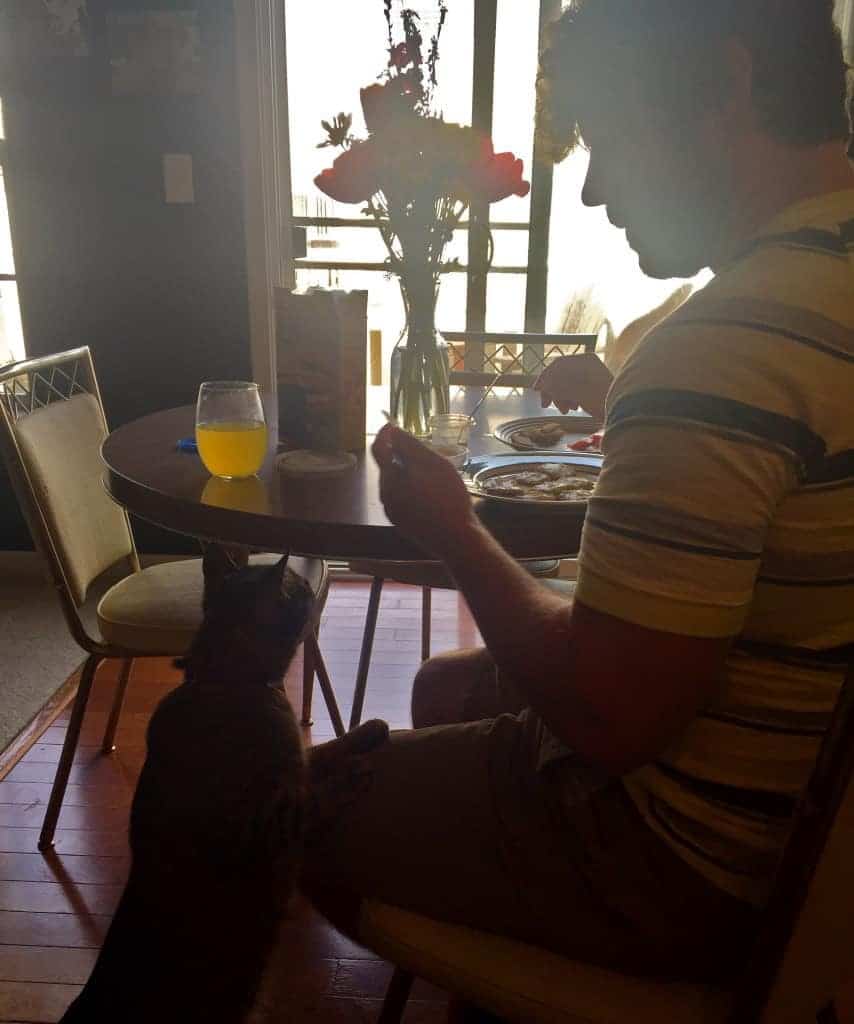 I love brunching and have hit up most of Charlotte's popular brunch spots, but there are several benefits to brunching at home including not having to leave the house and not having to change out of your sweatpants. It's also fun to invite people over (sweatpants changing may be required for guests), try new recipes, and save a few bucks by not dining out.
There are a few keys to hosting brunch at home.
Mimosa bar. A benefit to brunching at home is that you don't have to observe local liquor laws and you can pop the bubbly as early as you'd like (there's no waiting for noon at our house). A few weeks ago when we hosted brunch, I did some major damage at Trader Joe's the day before and came home with four bottles of prosecco and three fruit juices (my favorites for mimosas are pineapple, orange and grapefruit, but pomegranate and mango are also popular choices).
Easy entrees. You don't want to be stuck in the kitchen instead of having fun with your friends. We picked a few dishes that were quick to make.


(these eggs were incredible. The easy egg recipe is below. Make them because your friends will think you're super fancy because they have fancy brie cheese and vegetables in them and the recipe is below) and a few that were super hands off (roasting potatoes is easy peasy).

A variety of dishes. Potluck style is the best because each of your guests will bring something different to the table. We mostly made everything ourselves, but had a hodge podge of offerings (we essentially channeled everything we love about breakfast). We started with lox and cream cheese (instead of bagels, AJ had the brilliant idea of small snacks with the lox, cream cheese, and capers on crackers), scrambled eggs, potatoes, Neese's country sausage, and cinnamon rolls. A little something for everyone.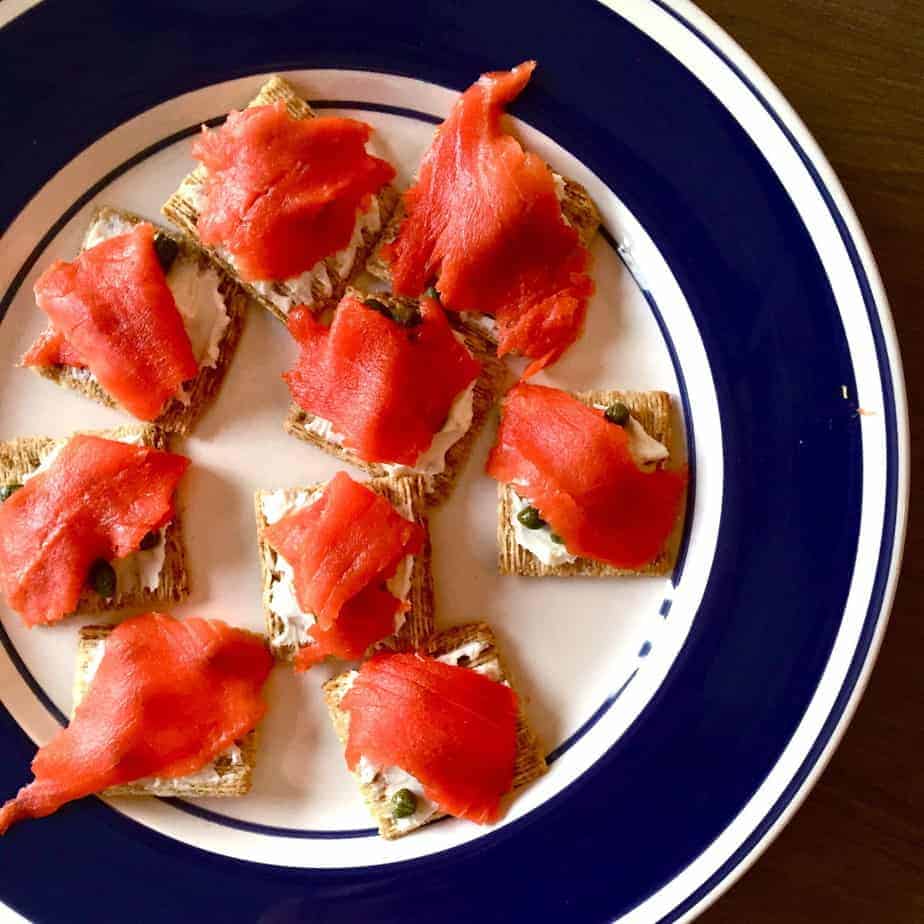 Spring brings lots of excellent brunching occasions: Easter, Mother's Day, Father's Day. But you don't really need an occasion to brunch. It's fun to brunch just because.