Wednesday was a great day.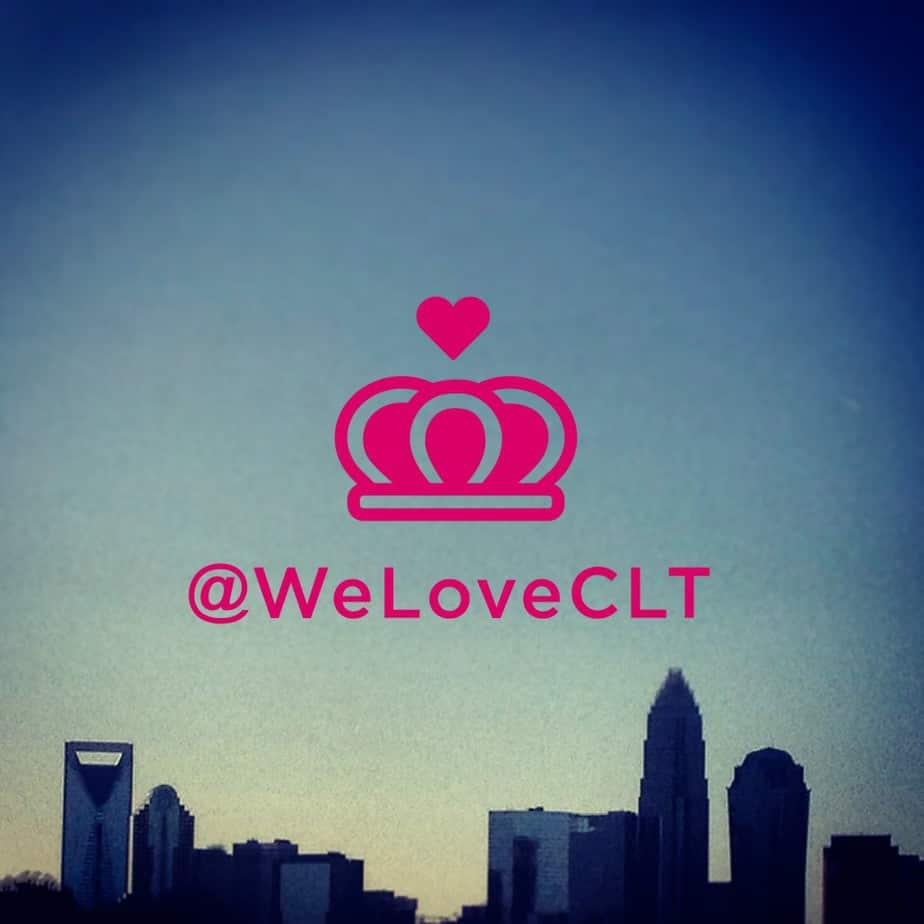 Last week, I volunteered to take over #WeLoveCLT's Instagram (if you don't know what #WeLoveCLT is, you should learn about it because it's a really cool thing. It's an initiative with the goal to support and bring together a community of cool people. They have a speaker series and a daily email. It's awesome). I had big plans to show the Internet my cats, where I work, and my favorite yoga studio in Charlotte. I was going to bully my friends into a mid-week happy hour to show the Internet I had friends and a social life, and then cap the day off with some photos of food at the annual Taste of the Nation.
Unfortunately, I never made it to yoga. But I did shake hands with the president.
We started the day with some coffee and window gazing. I caught up on my daily Charlotte emails (really digging Charlotte Agenda as of late, and of course, #WeLoveCLT's daily Have You Met email) and got the weather forecast from Larry Sprinkle (rain. gross).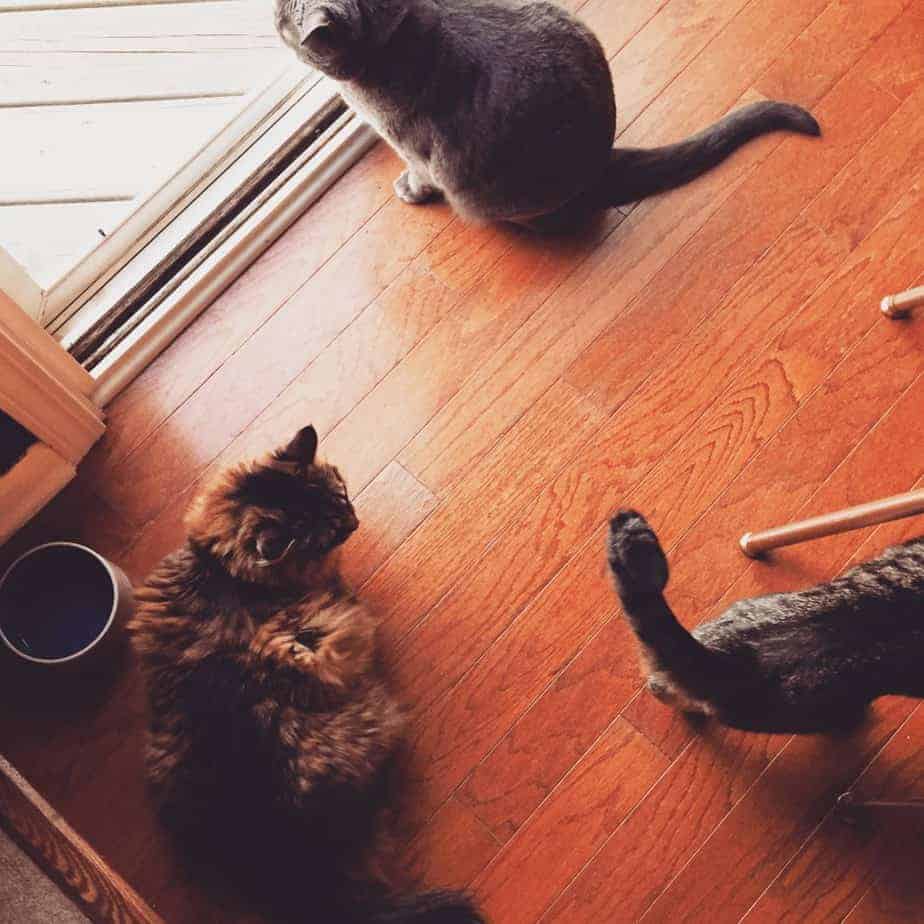 On the way to work we made a stop at my favorite Charlotte coffee shop. Central Coffee used to be just around the corner from my apartment, and now that I've moved it's more than a hop, skip and a jump away. But it's worth the detour (I now have to go past work to get there). What can I say, I'm loyal. And they have the best iced chai. Tastes like heaven.
Then we went to work. If you're new around here, I'm a public defender and I love my job.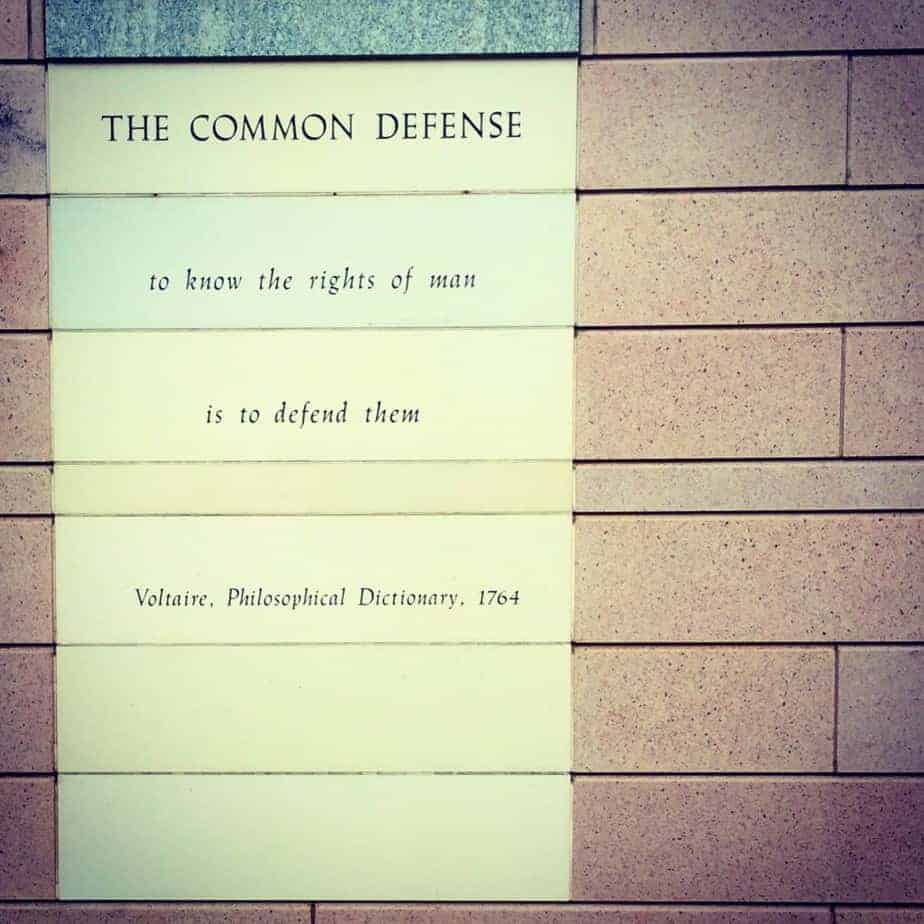 At work, I introduced the Internet to Tony. Tony is my boss, and he's truly the best boss ever. Think of your best boss ever, then times that person by a million, and you haven't even gotten to how awesome Tony is. Tony is so passionate about his work, our clients, and teaching us baby lawyers how to do things. He's so smart and patient and kind. He's from Charlotte and graduated from Garinger High School. Also last year he won the Unsung Hero Award from Leadership Charlotte. Way cool.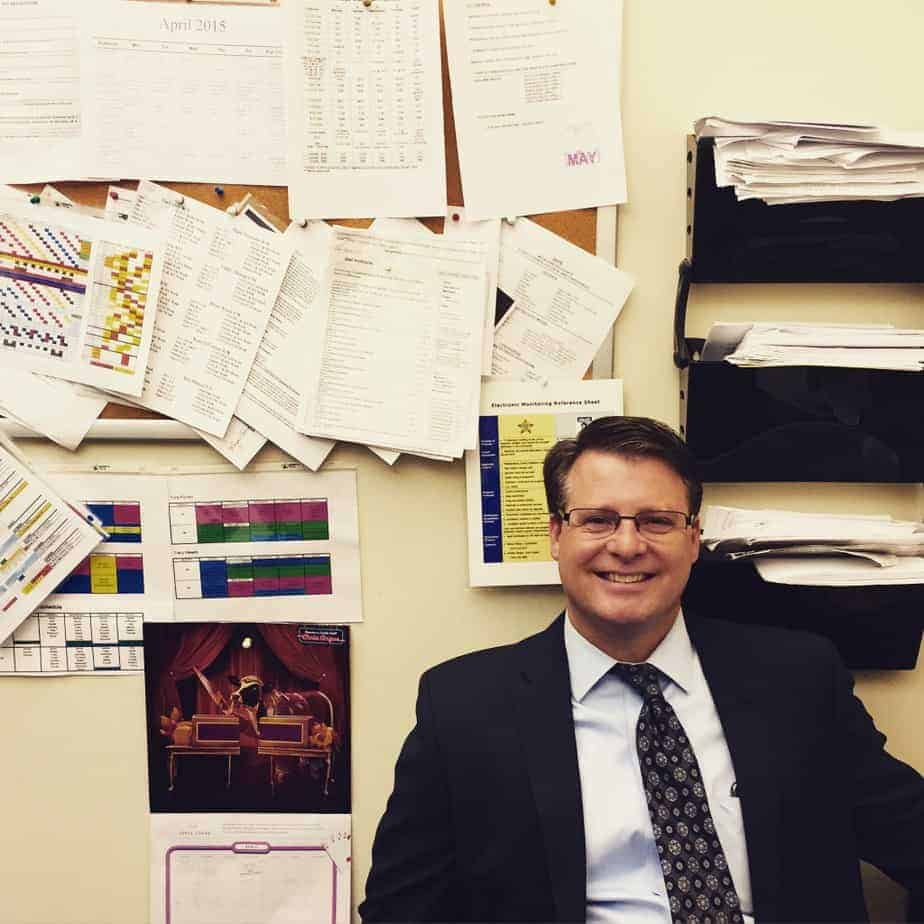 Next up was lunch at 7th Street Public Market. It's hard to make a decision when I go to 7th Street Public Market because there are so many excellent choices. Pizza. Sushi. Crepes. Grilled Cheese. I decided to go with a trusty standby, the hot steak sandwich from Local Loaf.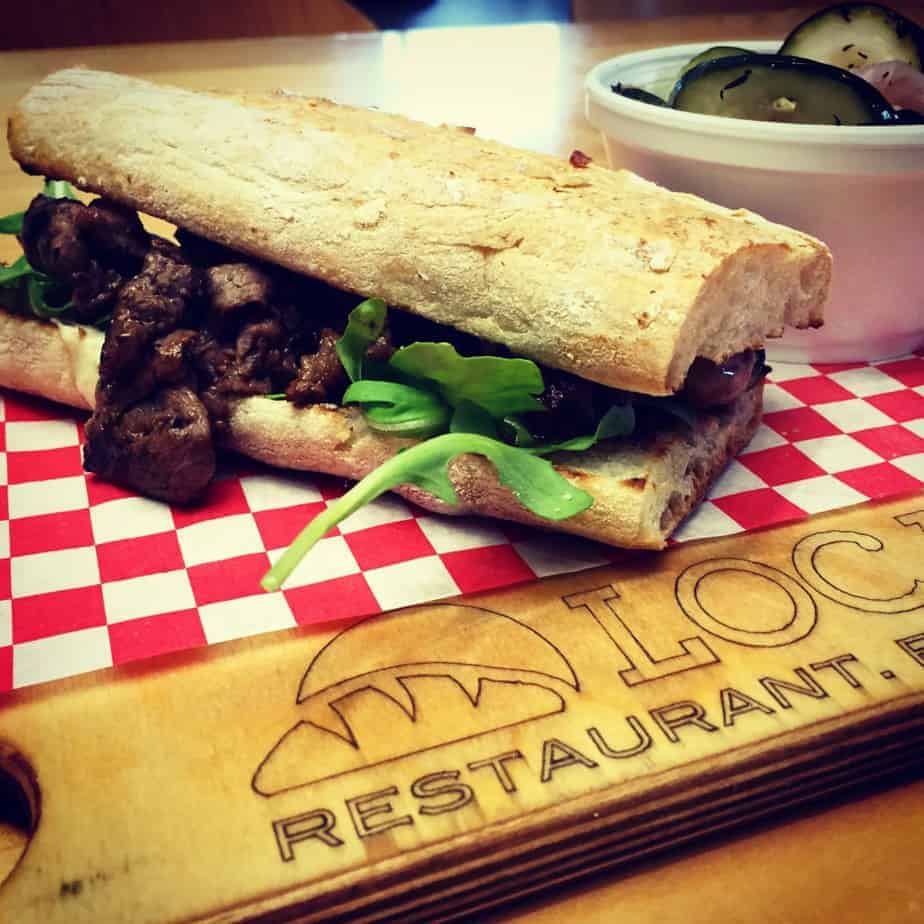 I decided to eat at 7th Street Public Market so I could hop right in line for an event I was attending in the afternoon at ImaginOn. On Sunday, I was contacted by BlogHer, a blogging network I'm member of (we get emails every so often as part of their social influencer program) to see if I could attend a town hall meeting on Wednesday about equal pay for women. Equal pay is an issue I care about, but I told the people at BlogHer I wasn't sure if I could make it because I'd have to move some things around. That evening, they followed up saying the special guest at the town hall meeting would be President Obama. You best believe I moved the things around I needed to.
He spoke for about an hour on different issues surrounding wage equality including our teachers, healthcare, childcare, equal pay legislation and student loans. He took questions from the audience, as well as answered some that were submitted online a head of time. He's such a natural; he was so comfortable in the intimate setting and told us stories of his grandmother, Michelle and his daughters and cracked a few jokes.
I have to say no matter your politics, this was an opportunity of a lifetime. I was in a room with about 100 other people having a conversation with the leader of the free world. After the meeting,  the secret service was all like "We gots to go," and the president was like "hold on, I'm shaking all the hands." I was in the back corner, with excellent aisle proximity to his exit so got a handshake on his way out. Yes, the president shook my hand. All of the sudden I felt very powerful.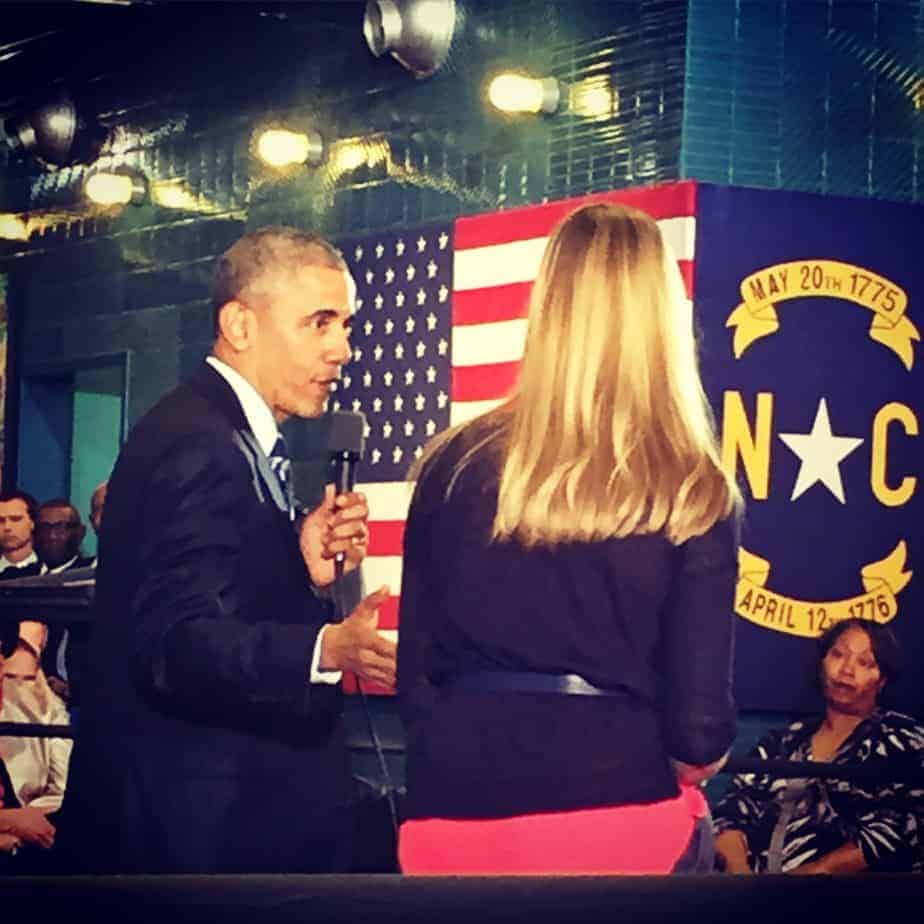 It was an incredible afternoon and I'm still riding the high. I schlepped back to work in the rain and headed to happy hour with some friends (back to our regularly scheduled program of showing the Internet I have friends). We went to Peculiar Rabbit because on Wednesdays they have half priced specialty cocktails. You're welcome.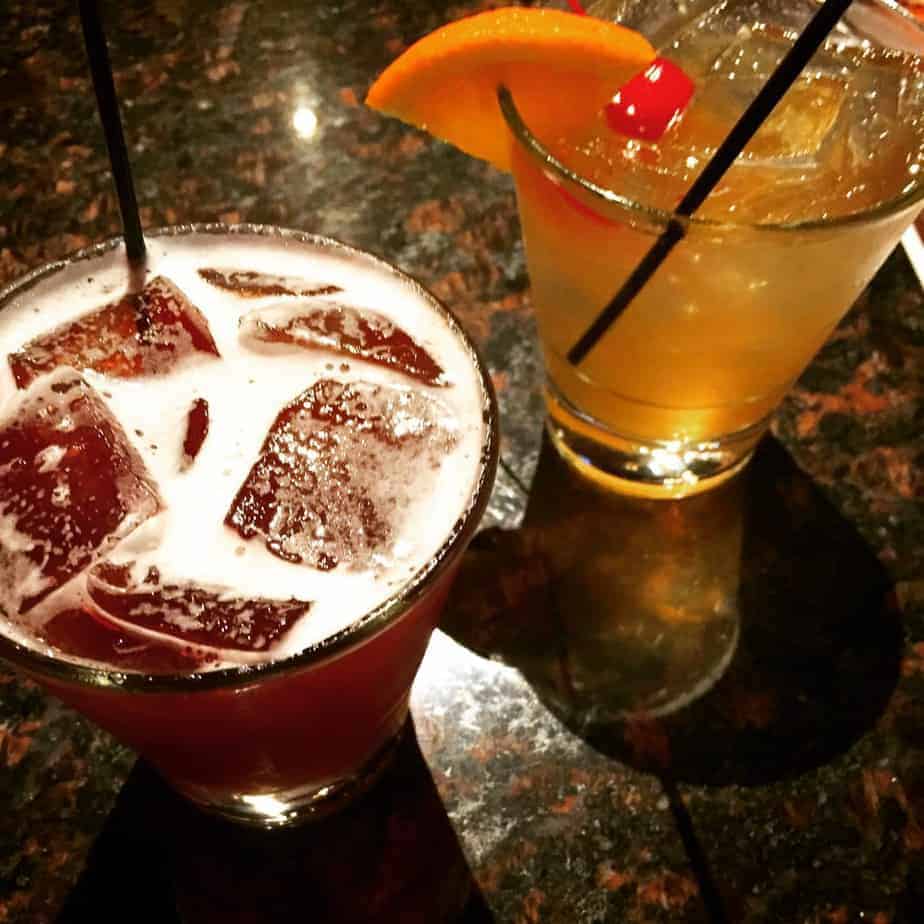 I then Ubered back Uptown for Taste of the Nation. Taste of the Nation is an annual culinary event that showcases small bites of food to guests who chow down for a good cause. It's an all you can eat and drink culinary adventure throughout Charlotte, making stops at all the best restaurants (some of my favorites were there including Evoke, Fahrenheit, The Fig Tree, Midwood Smokehouse, 300 East and Baku). All proceeds go to charity; supporting No Kid Hungry and the Second Harvest Food Bank of the Carolinas. This year they celebrated their 20th anniversary.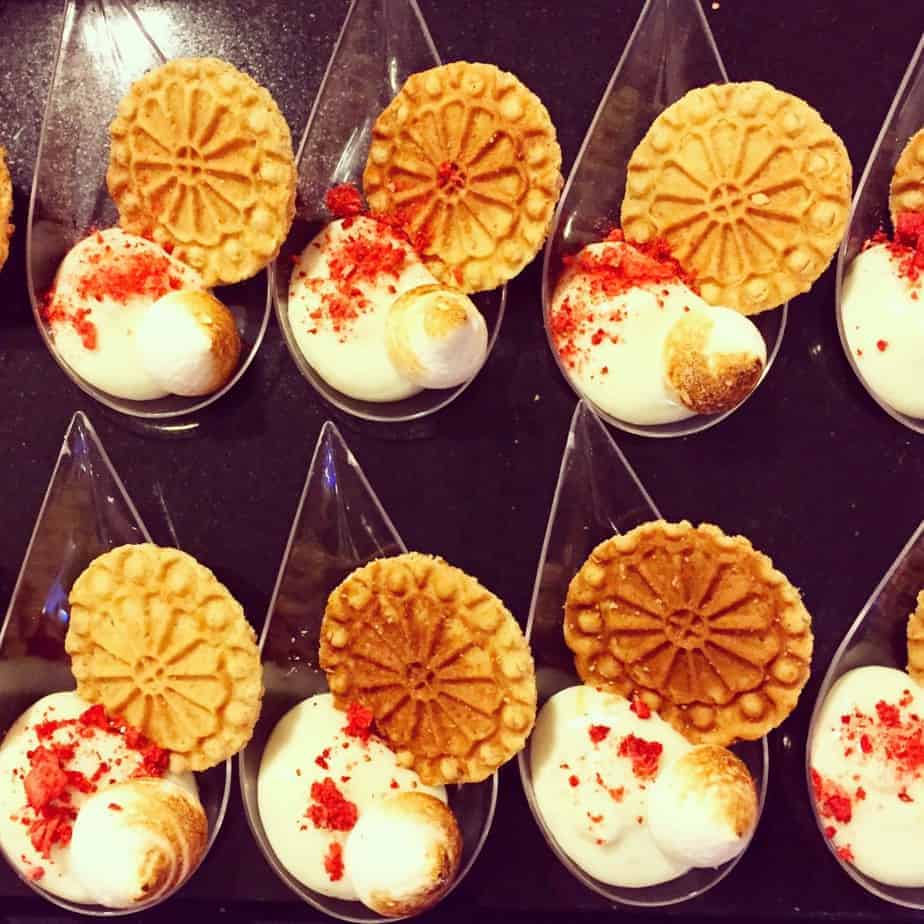 To say we had fun would be an understatement. We ate a lot of tasty things, drank some creative cocktails, and grooved to a great funk band full of energy. It was the perfect cap to an already incredible day.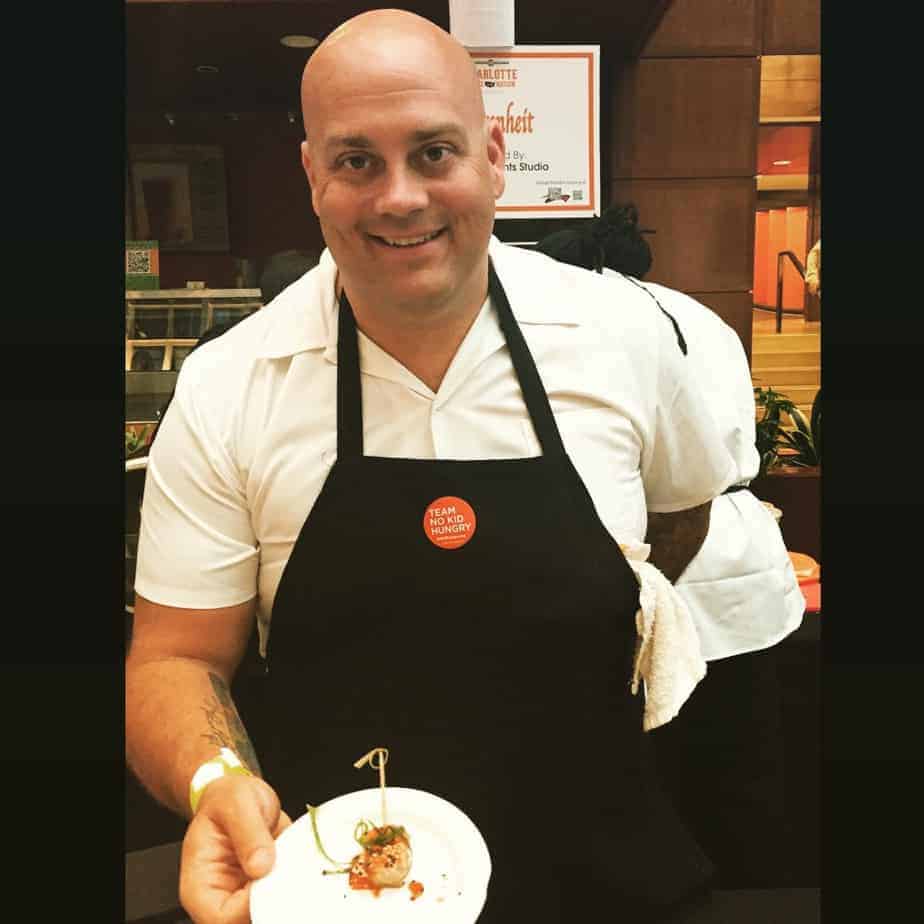 Chef Rocco Whalen also loves CLT.
You can see my full day here, which also includes some awkward videos of me, and another video of Mr. Kitty with my voice. Thanks to #WeLoveCLT and Garrett for letting me appropriate the Instagram account for the day.
Cheers to the weekend, y'all!