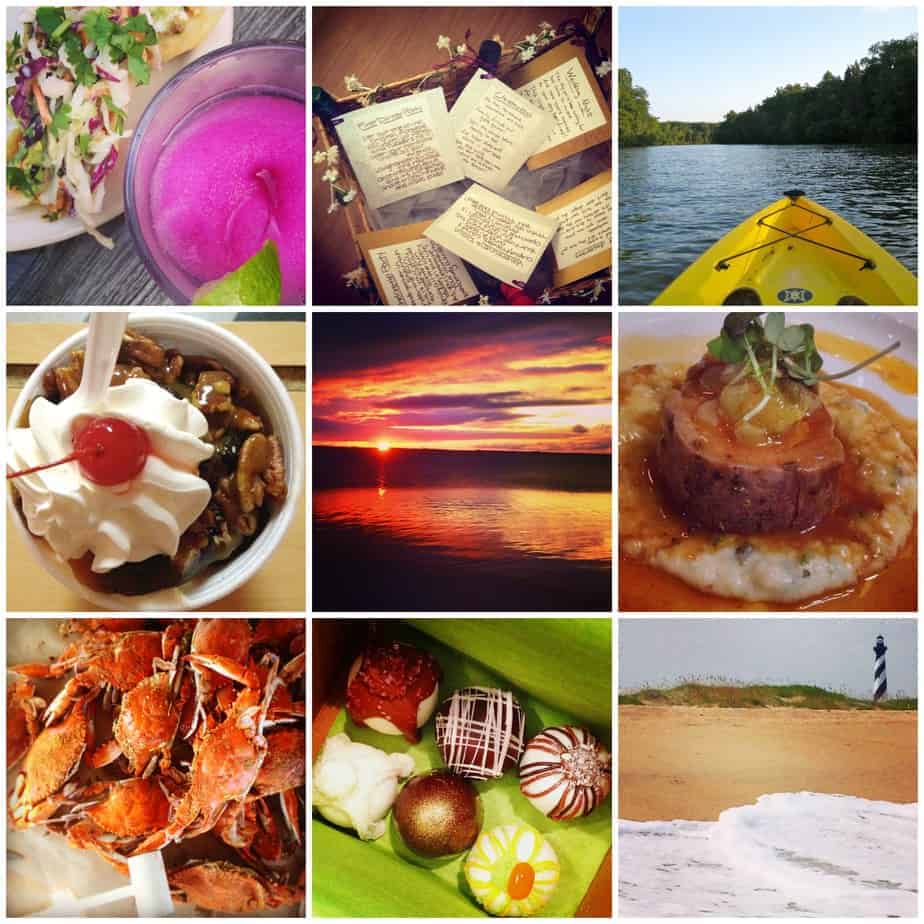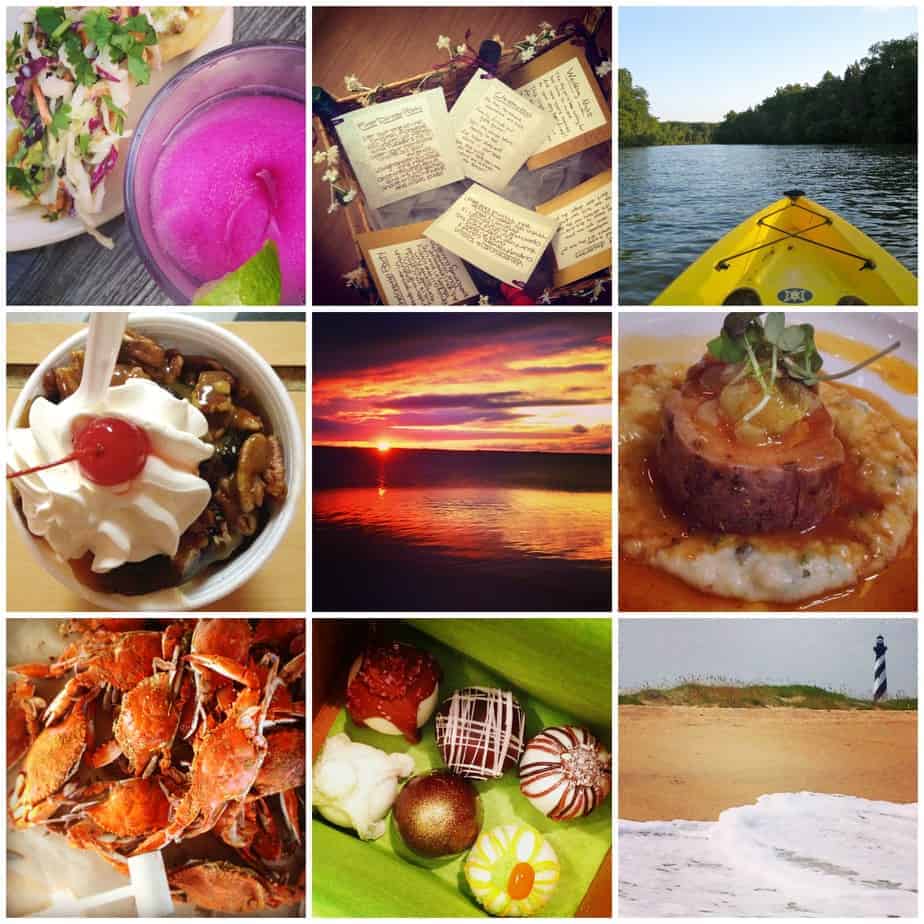 A lot has been going on here recently–a week at the beach, celebrating a good friend's upcoming nuptials and some fun foodie events!
1. I was invited to check out Chuy's special menu in honor of the 26th Annual Green Chile Festival. I had so much fun at the tasting, and the food was unique, spicy and delicious. I really enjoyed the Green Chile BBQ Chicken Tacos (with roasted chicken, green chile bbq sauce, spicy coleslaw made in house and cilantro). Pair the tacos with a refreshing prickly pear margarita (yes, prickly pears are really that florescent!), and I'm truly in heaven!
2. One of my good friends is getting married this fall, so a bunch of us attended her bridal shower last weekend. We wanted to get her a personalized gift for her shower instead of something off the registry, so we made her and her fiance a wine basket of firsts–we called it "Quenching Your Thirst During Your Year of Firsts." The basket included 6 bottles of wine for 6 different special occasions to open during their first year of marriage (we picked Bachelorette Party, Wedding Night, First Dinner Party, Chrismakkuh–they celebrate both Hannukah and Christmas, Valentine's Day and First Anniversary). We wrote poem tags for each bottle and then arranged them with a bunch of tulle, flowers and ribbon. Who doesn't like wine and rhymes?
3. Last Friday, AJ and I went to the US National Whitewater Center for a microbrews cruise with Lagunitas Brewing. For $55, we kayaked on the Catawba River for an hour (with a guide named Tom who told us some cool historical stories about the river and the surrounding area) and then a dinner paired with several samples of Lagunitas' beer (and took home some Lagunitas' swag). It was a great way to spend a summer evening!
4. I went to the Outer Banks during the first week of August for vacation. I spent the better part of the week in Duck, NC with my family, and then went down to Cape Hatteras National Seashore for some more beaching and camping before heading home. We ate custard from Uncle Eddy's every night we were in Hatteras (this is the turtle sundae, and it was divine!).
5.  Speaking of great ways to spend a summer evening and ice cream, what's better than ice cream and a gorgeous sunset at the beach?
6. Last week I was invited to Competition Dining Series' Fire in the City, a really cool foodie event held at Bonterra Dining and Wine Room. It's a bracket situation where 16 local Charlotte chefs face off until one is crowned champion. Each evening, two chefs face off, each cooking three courses using a secret ingredient that's local to North Carolina. Guests get to eat each chef's dishes and then judge each dish in a variety of different categories using a mobile app. My favorite dish of the night was made by Chef Tom Dyrness of Mama Ricotta's–Confit of Heritage Farms Cheshire Pork Tenderloin with Burrata Grits. Yum! I'm going to give y'all more details in a post in the next few weeks, but we had a super fun time!
7. Blue crabs with Old Bay seasoning straight from the Atlantic. A beach tradition! Yum!
8. There were a few games at my friend's bridal shower last weekend, and I was lucky enough to take home a box of chocolate truffles from The Chocolate Bear in Waynesville. They were so delicious, I'm going to make a point to stop by the shop next time I'm in the mountains.
9. One more beach shot–the Cape Hatteras Lighthouse.
My sister's in town this weekend so I'm looking forward to a lot of relaxing, eating, tv watching and a night out at Jeff's Bucket Shop. Have a wonderful weekend!!!