It's been pretty quiet in my little spot on the Internet lately.  We did chat in January about a few things like restaurant week, football foods, a fall trip to Asheville, and things to do in Charlotte in the New Year. Sorry I left you all hanging after our visit to Unknown Brewing, but life has just been busy (and when life gets busy, the blog gets neglected).
I promise I had some good reasons. I celebrated my 28th birthday on February 5th complete with sushi lunch, beers, trivia, incredible friends and a nice dinner with AJ and a bottle red wine the day after (as well as an excellent gift of a spiralizer from my sister which I can't wait to put to good use for some dinners this week). So far, 28 is not bad at all. Prior to and amidst the birthday celebrations, I was called into a jury trial, which is where most of the time suck has come from. In the end it was all worth the nerves, lack of sleep and exhaustion because my jury came back Wednesday morning with a not guilty. Truly the best feeling in the world was seeing the smile on my client's face. It's something I'll never forget.
With that, let's discuss what's been going on here lately (lately being a loose term and covering a few months) and catch up with a few photos.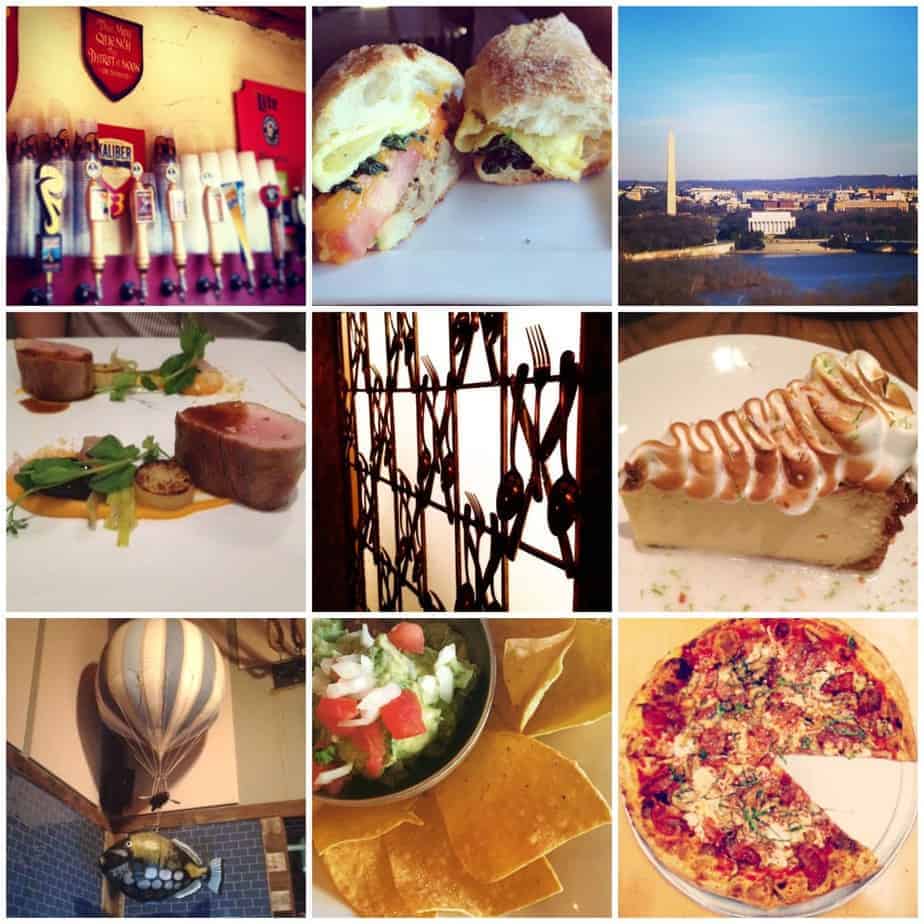 1. This was not snapped lately, but I love it so much I had to share. AJ and I went to the Carolina Renaissance Festival in November and spent a sunny meandering about, taking in a jousting match, gnawing on turkey legs and talking to people dressed like they came from days of yore. But the Renaissance was not all fun and games y'all, they had rules back then too, including having to wait until noon on Sundays for a sip of mead.
2. Like anyone who is human, I love a good breakfast sandwich. This beauty from Amelie's with egg, spinach, tomato, sausage and cheddar was the perfect fuel for moving in December.
3. Who else is jealous of the view from my sister's new apartment building?
4. I indulged at three delicious meals during Queen's Feast in January (we wined and dined at Bonterra, Aria and Lumiere). Our Friday night late night dinner date at Lumiere was incredible; the food was downright decadent and service was impeccable.
5. AJ and I celebrated my day of birth with beers at Duckworth's and dinner at Good Food on Montford last weekend.
6. A few weeks ago, Katie and I had a delightful dinner at e2 emeril's eatery, capped off with beignets and key lime pie (I basically ate like a Queen in January).
7. The Charlotte beer scene is booming; making the Queen City an excellent city for beer lovers. My first visit to newcomer Sugar Creek Brewing was a few weeks ago and I've been twice since (also loving South End's other newcomer, Sycamore Brewing)! Sipping on Sugar Creek's Mocha Java Stout was divine.
8. Guacamole is my love language (this was from a lunch date with Mom and Katie at Fuego Cocina y Tequileria in Arlington, VA).
9. Aside from big news birthdays and jury trials, you're also looking at a new Panthers' season ticket holder! After sealing the deal with the panther cats, AJ and I celebrated with a Pure Country Pizza at 7th Street Public Market (also good news! Pure Pizza is opening a second location in Plaza Midwood! Yay!).