The best news I've heard in 2016 is that Sabor Latin Street Grill is opening up a location in Steele Creek near our house (keep in mind we're getting married this year, so I'm prioritizing guac, queso, empanadas, arepas, tacos, margaritas and so much more above not only my future, but one of my biggest life events to date).
Sabor is the kind of place that is worth putting ahead of your future (or current) spouse (sorry AJ, but you can come eat some $1 tacos with me when they open in our neck of the woods in the next few weeks). It's the kind of place worth a 20 minute drive for some taco takeout; the kind of place that you can eat at more than once a week; the kind of place that's worth the 20 minute line for some $1 tacos and a margarita with fresh lime juice.
When Sabor opened it's doors down the street from my apartment a few years ago, I didn't know what to expect. The space had been a short lived Phat Burrito, and everytime I walked by it was pretty empty. I waited a few months to check it out (big mistake!) and we stopped there one night for takeout on our way home from an event (the only thing I remember is that the event advertised food, and it was just a lot of long lines and tiny, tiny bites, so we were both starving). We were looking for something that was quick and still open, and Sabor fit the ticket. Two empanadas, an arepa, a steak taco and a giant burrito later, I knew I'd become a regular (and although I no longer live down the street from their Elizabeth location, we still eat their pretty regularly. What can I say, it's worth the trip).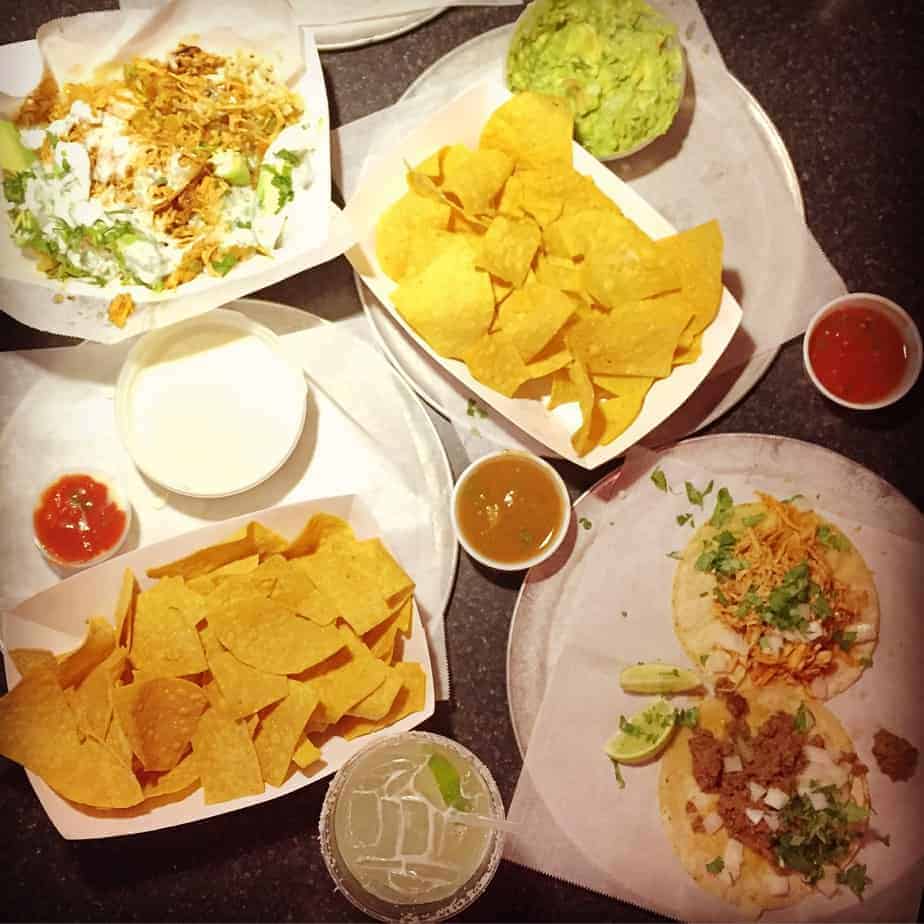 Thus started my Taco Tuesday (or really any day of the week) love story with Sabor. Tuesdays are prime time because they offer $1 tacos autenticos (ground beef, chicken or vegetarian with the basics: cilantro, onion and lime) so you can get dinner for under five dollars. But Sabor Latin Street Grill is much more than tacos; you would be remiss if you didn't order one (or all) of the street food items off of their menu. These options, like grilled corn, empanadas, arepas and gorditas, are inspired by the smells, tastes and sounds of wandering the streets of Latin America.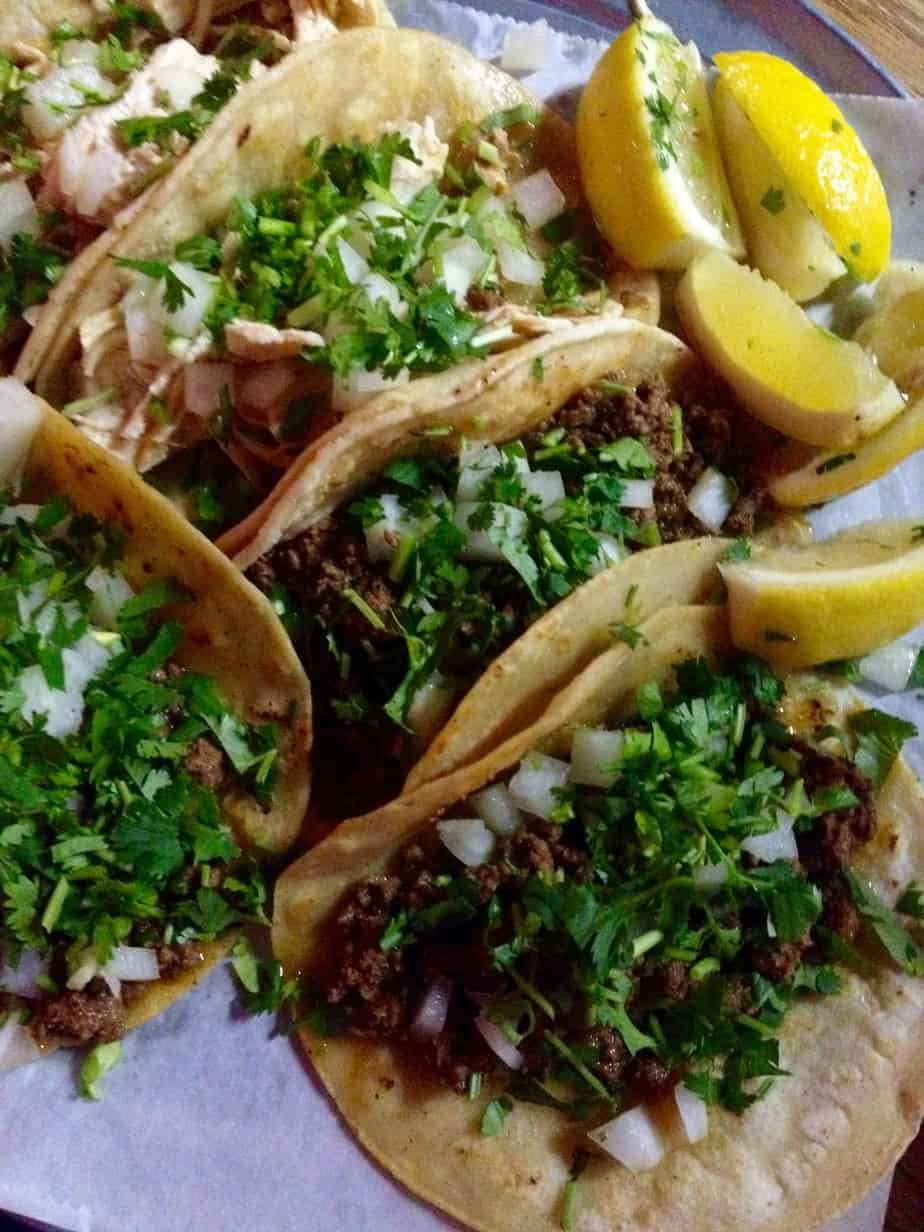 There are a lot of places in Charlotte serving really good tacos, so what makes Sabor stand out from other Mexican or Latin American concepts in the Queen City is definitely their street food menu items. I love Sabor; it's affordable, quick, unique and delicious; and while I'll definitely drive twenty minutes for an arepa and some queso, they'll be seeing a lot of me new spot in Southwest Charlotte.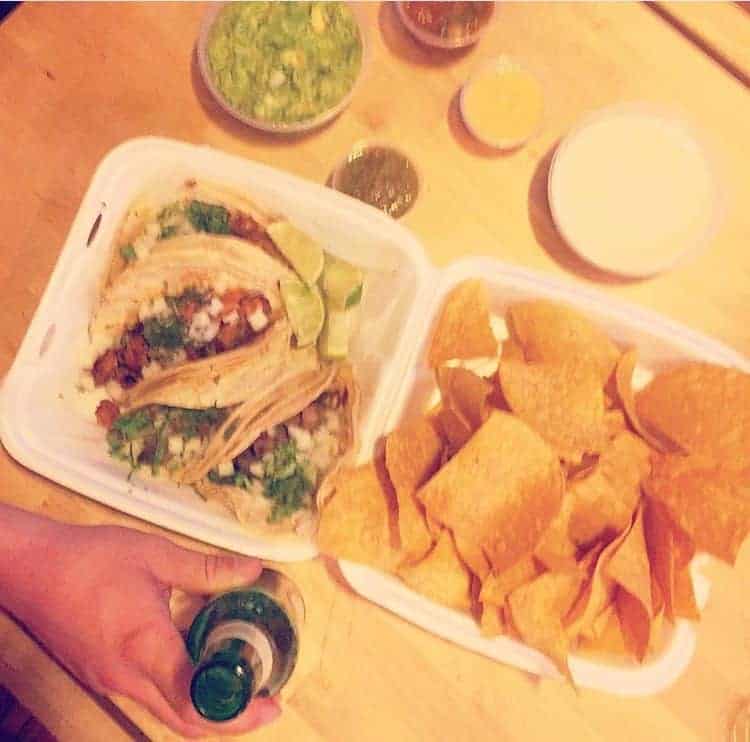 saborcharlotte.com / 415 hawthorne lane, elizabeth
mon through sun 11am-10pm