From the Twin Cities, to Nashville, Chicago, to Charlotte (of course!), here's a little photo peek into some of the best things I've eaten recently.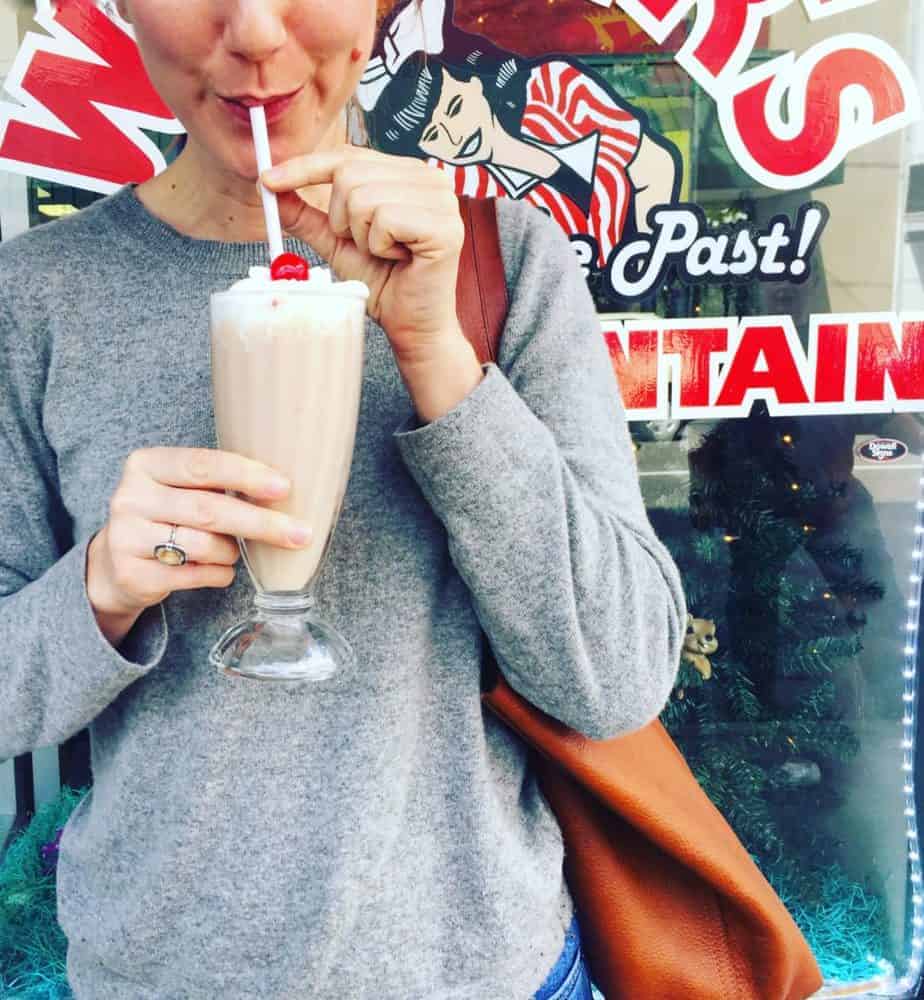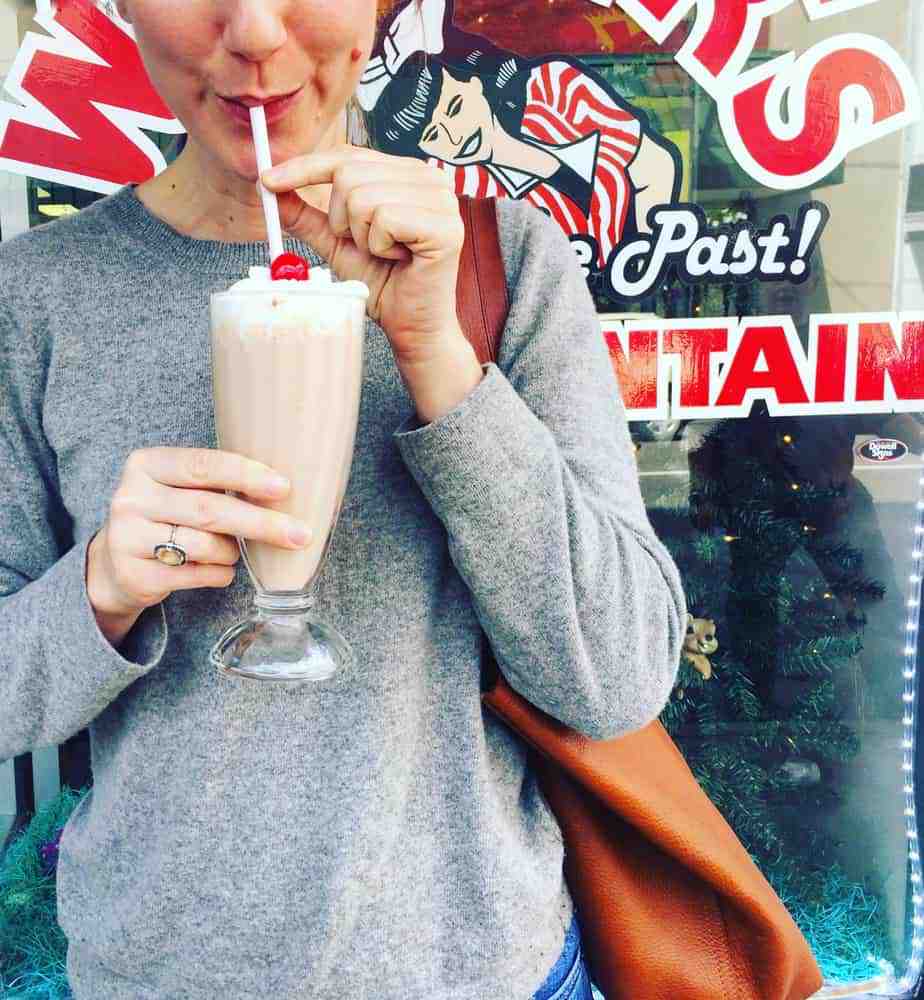 Holy smokes I haven't posted since mid-October! Posting schedule and lack of editorial calendar aside, really I just want an excuse to start a blog post with holy smokes!
I had a pizza post all teed up for y'all last week, but a 12 hour flight delay out of a Chicago (last wedding of the 2017 wedding season hooray!) and a news break bumping my Charlotte Today segment (fair enough, news is important), delayed the actual publication of said post (look for it Thursday though and set your DVR for Charlotte Today for Thursday morning!). So to hold you over, I'm writing this post and here is a photo of me and AJ from the Chicago wedding weekend because we sort of clean up alright (I got a lot of kind compliments on Facebook and Instagram about my dress. It's a rental from Dressed Charlotte, which is a great service when you are invited to a black tie wedding and you don't own a gown and don't want to buy one. They are actually great for any kind of wedding or special event. And no this is not sponsored, I am just obsessed with them).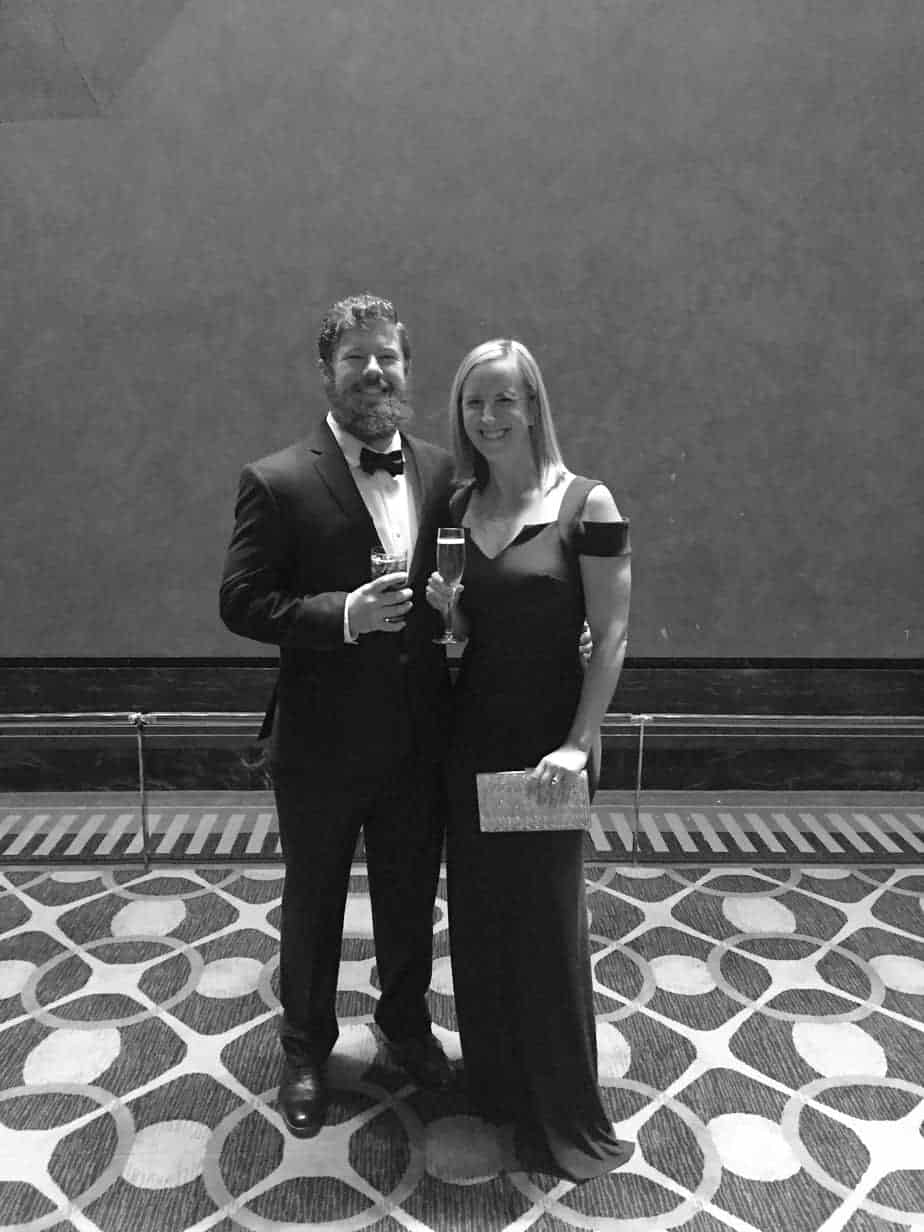 In other news I made it through two meals this weekend without taking photos of my food. Friday night we went on a date to Foxcroft Wine Co. in Dilworth and it was delicious, and of course we had doughnuts. Saturday, we had pizza and beer with friends in Plaza Midwood and checked out the newest Charlotte brewery!
I just miss y'all. So I thought I'd pop in for a quick and easy (and fun post!) with some photos of some of the delicious things I've been eating recently. (Photos missing from this list also include a cheddar biscuit from Sunflour on Friday, and Tonkatsu ramen I'm ate for lunch at Futo Buta…living my best three day weekend life).
A classic (and delicious) cheeseburger and chocolate malt from Walker's Soda Fountain in Mount Airy. (we stopped there as a part of a Yadkin Valley wine tour I was invited on and I'll be sharing a weekend in wine country itinerary soon!)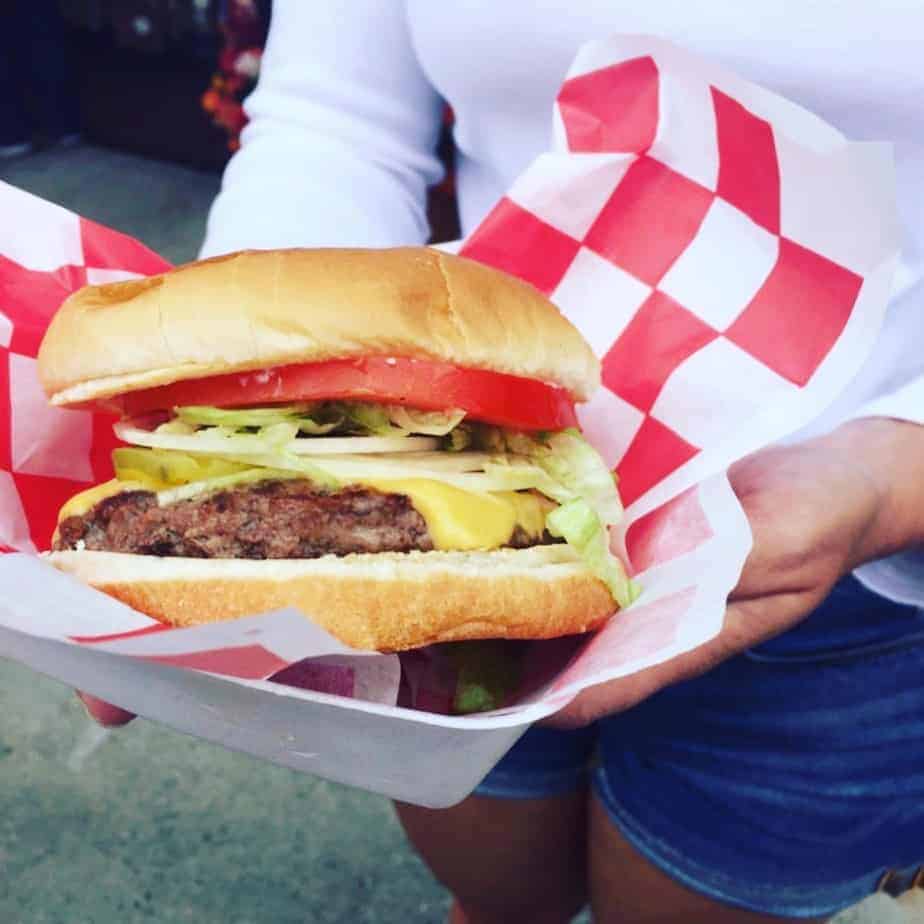 Surly Brewing's hog frites (with smoked pork, pepper jack fondue and giardinera). Garlic breath worth it.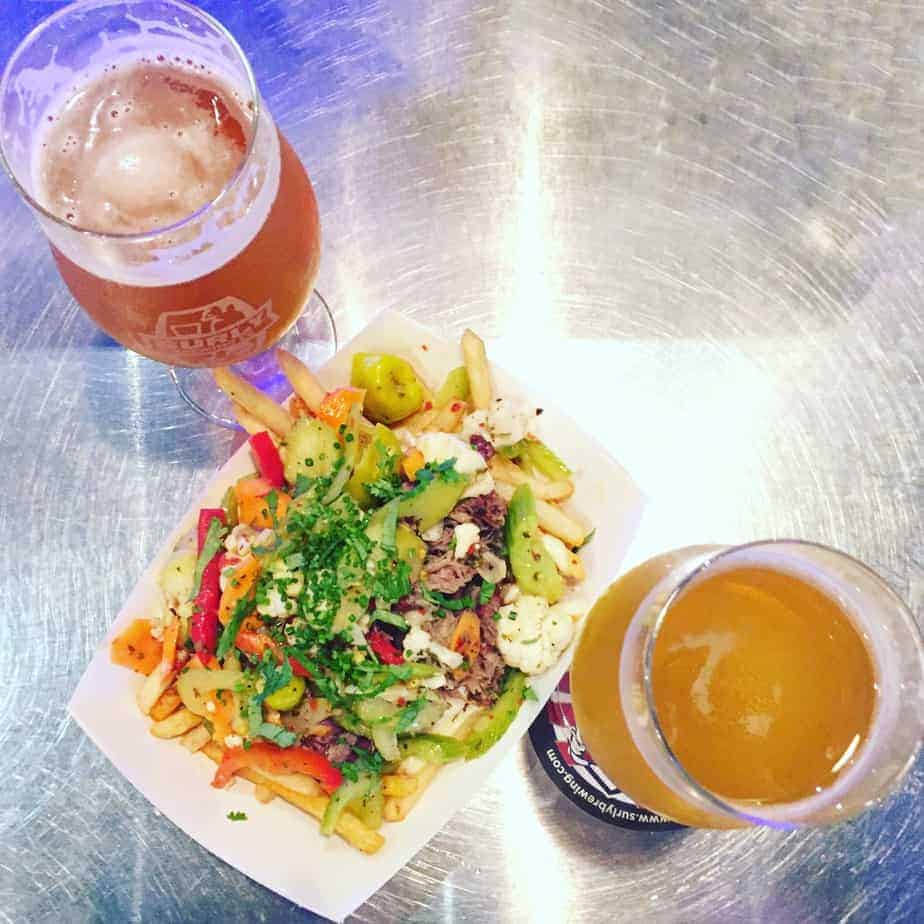 Let's stay in the Twin Cities on my trip to visit my best friend, and be in awe of this Bloody Mary beauty from The Happy Gnome's epic Bloody Mary bar.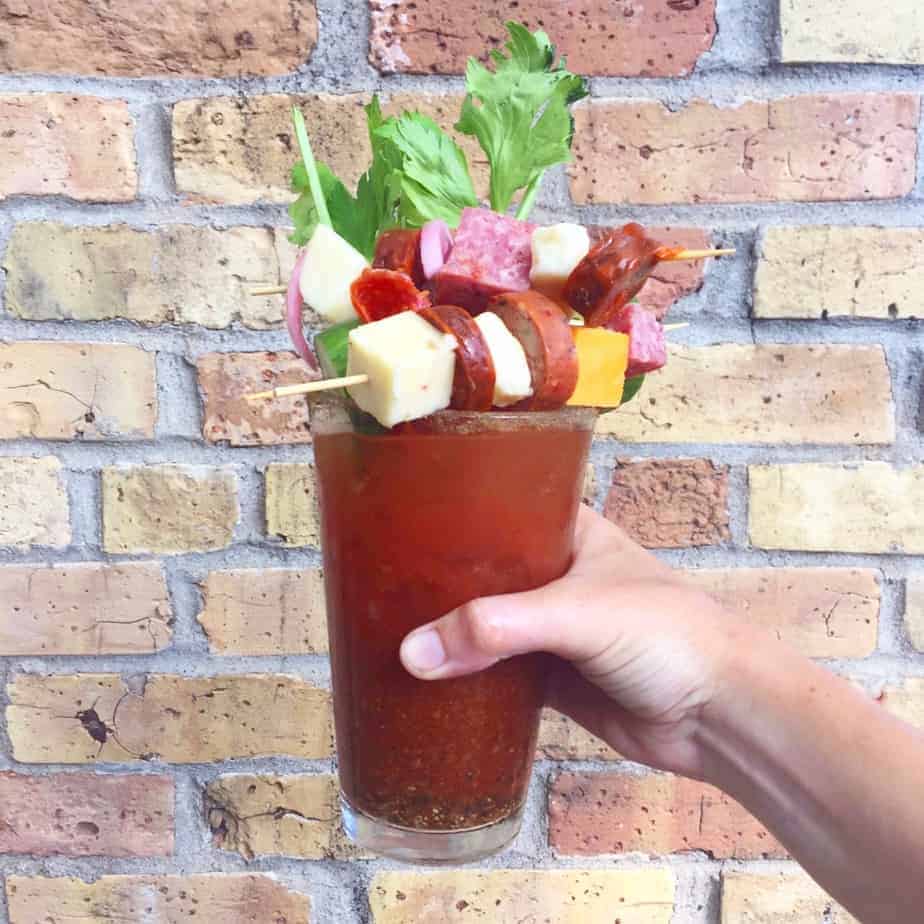 100 layer donuts courtesy of Five Daughters Bakery in Music City.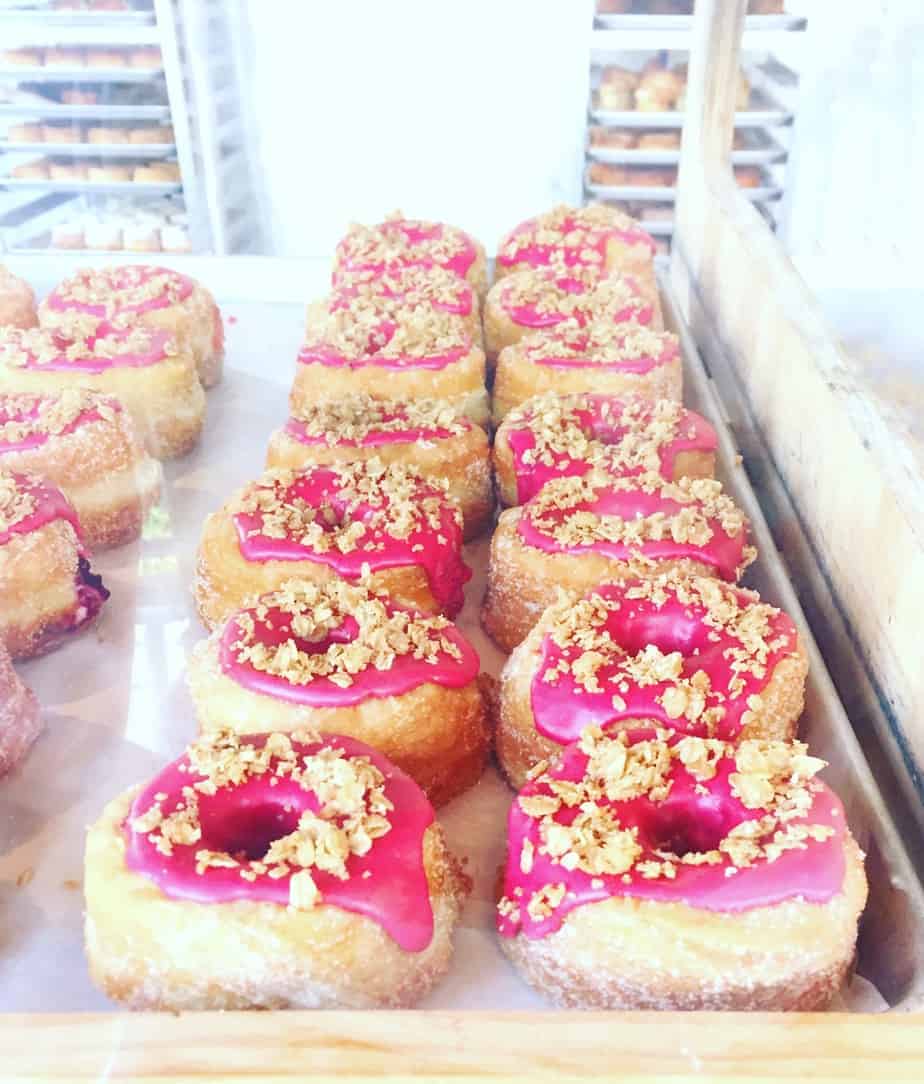 Obsessed with the burgers and beer garden at The Pharmacy. I spent the entire week after we got home from Nashville singing Garth Brooks on repeat.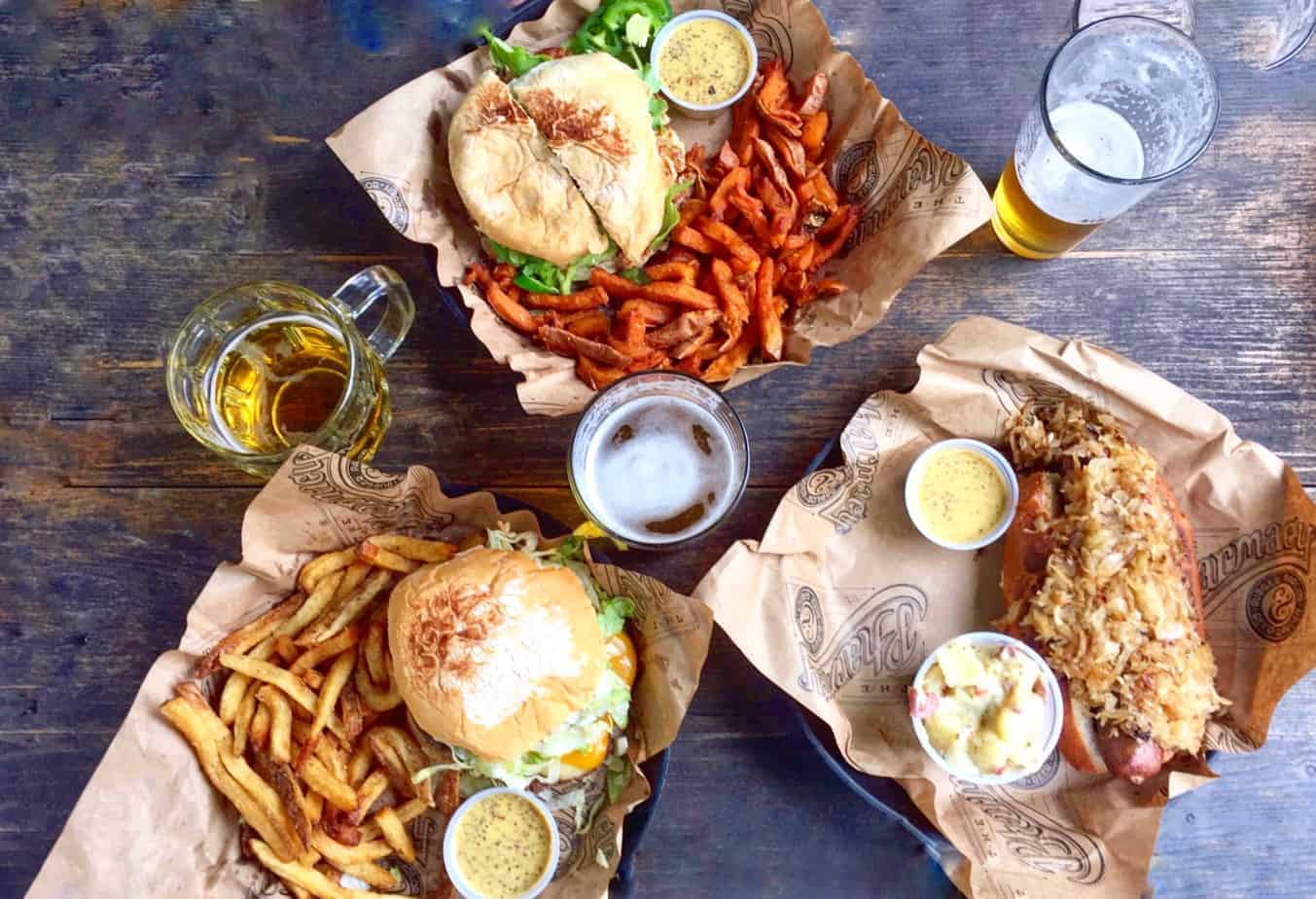 I had emu for our anniversary dinner at The Gamekeeper (I do have to say, AJ's elk maybe was a tad bit better). And cocktails and confetti of course…it was a celebration!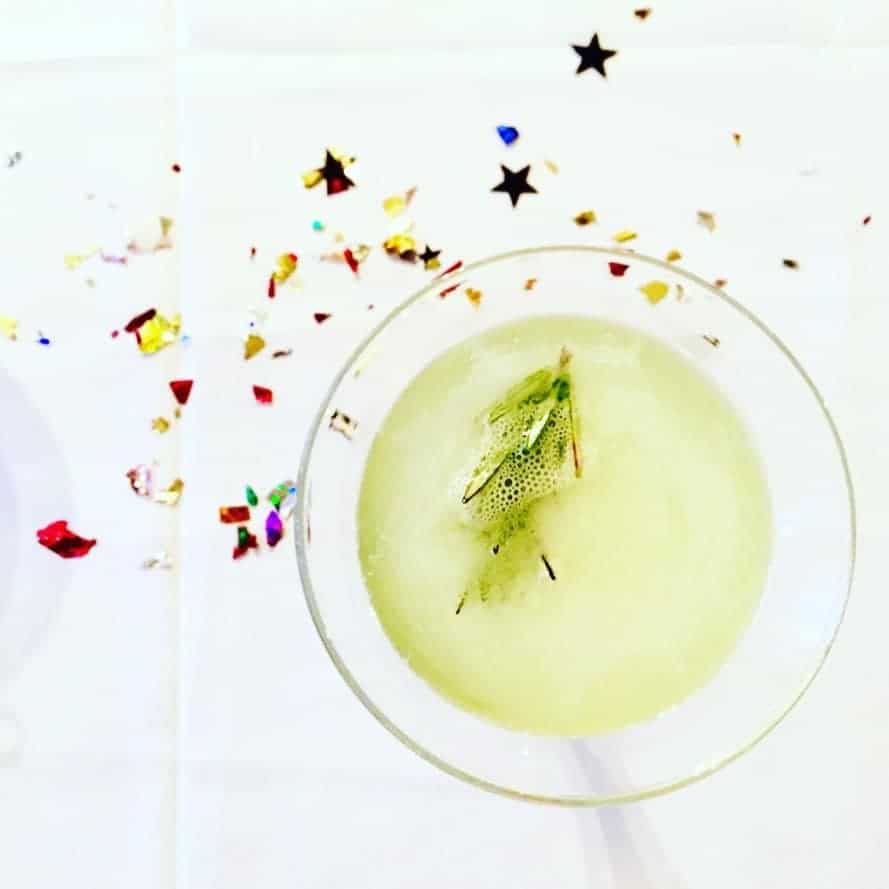 Rose on a Monday because vacation. And some really good poutine (made in a wood fired pizza oven!) at Lost Province Brewing in Boone.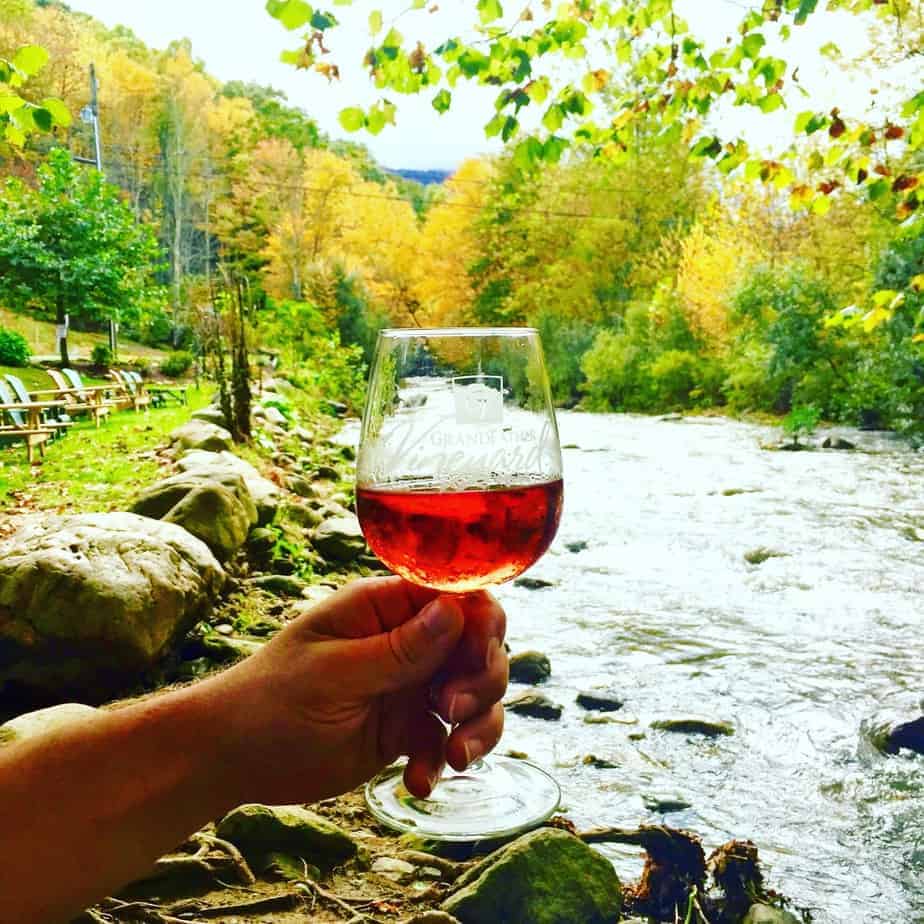 Quiche Lorraine and butternut squash soup on a recent lunch adventure to Community Culinary School of Charlotte. I did a crowdrise campaign for them this summer and have another one planned as a part of #GivingTuesdayCLT that goes live November 22!
A friend date and happenstance wine tasting, plus tapas and burrata at Luna Hombre. (PS I really want to got to The Jailhouse in Belmont).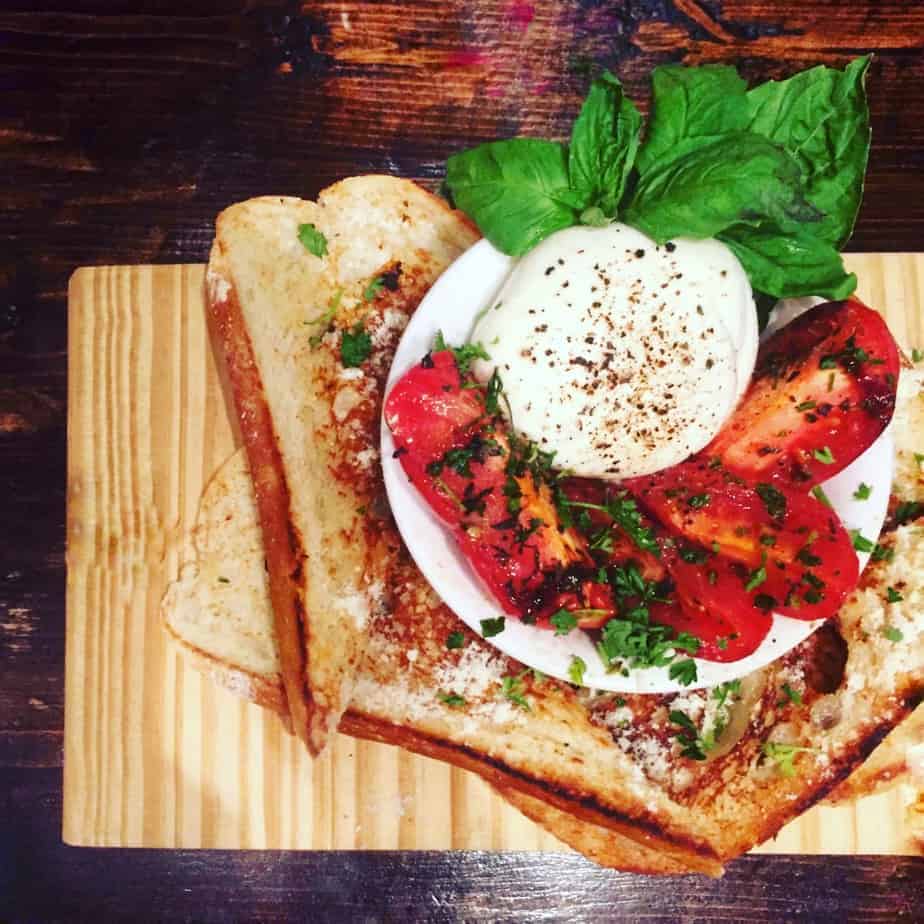 A giant burger at The Trailhead and beer flights after hiking Mt. Mitchell. (I crawled under the picnic table for this one, worth it). I maintain my favorite part about camping is the food we eat when we're done camping. We also got a chili dog for the road from the food truck out back of Pisgah Brewing.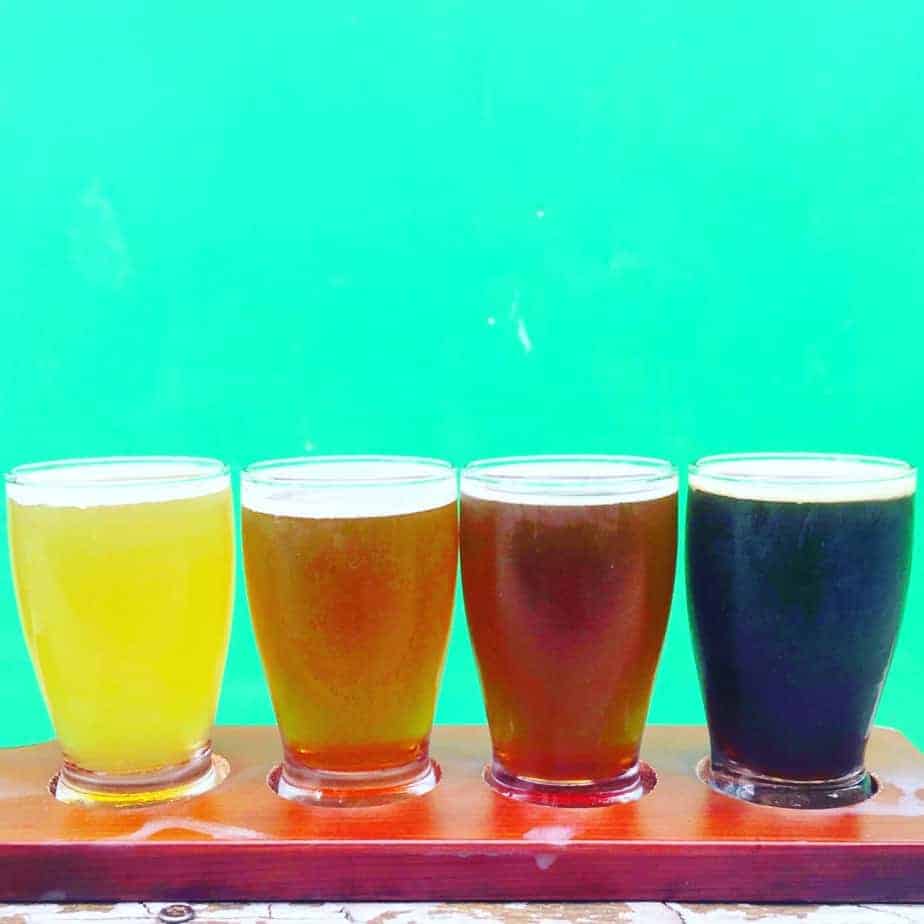 The fanciest Wednesday I've ever had doing a Fall menu tasting at The McNinch House. I'd love to move into the Fourth Ward historic home and want Wes the wine steward to be my best friend.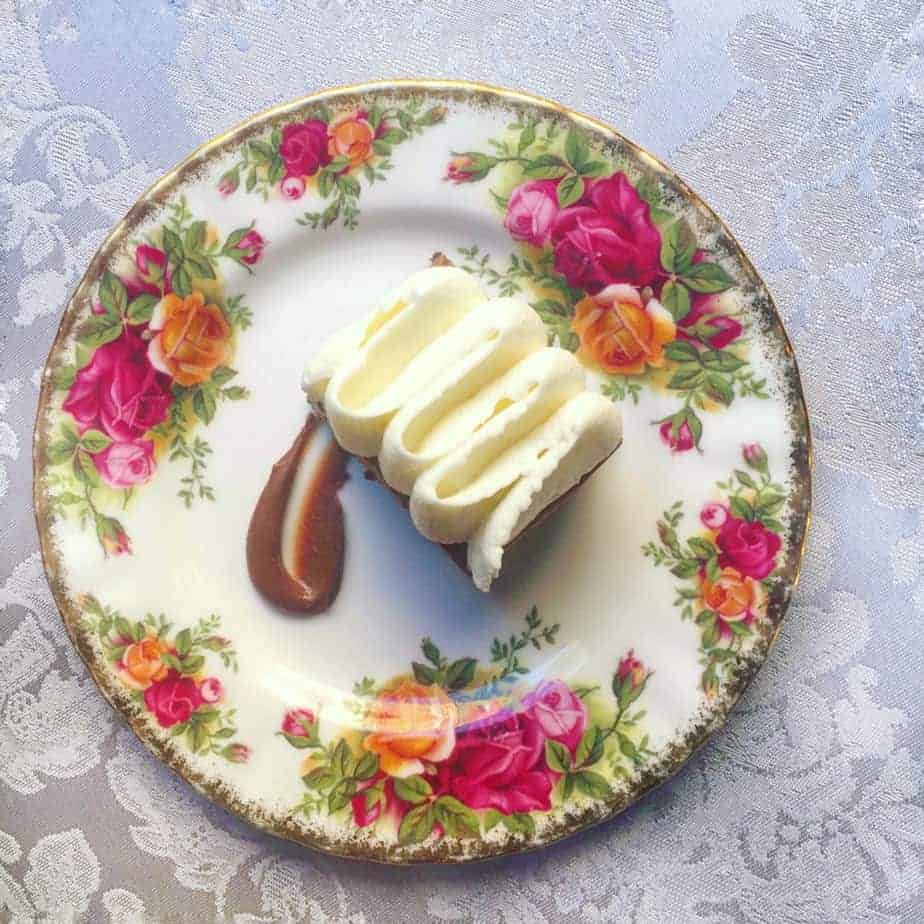 An afternoon at the dog park followed by family lunch in Pineville.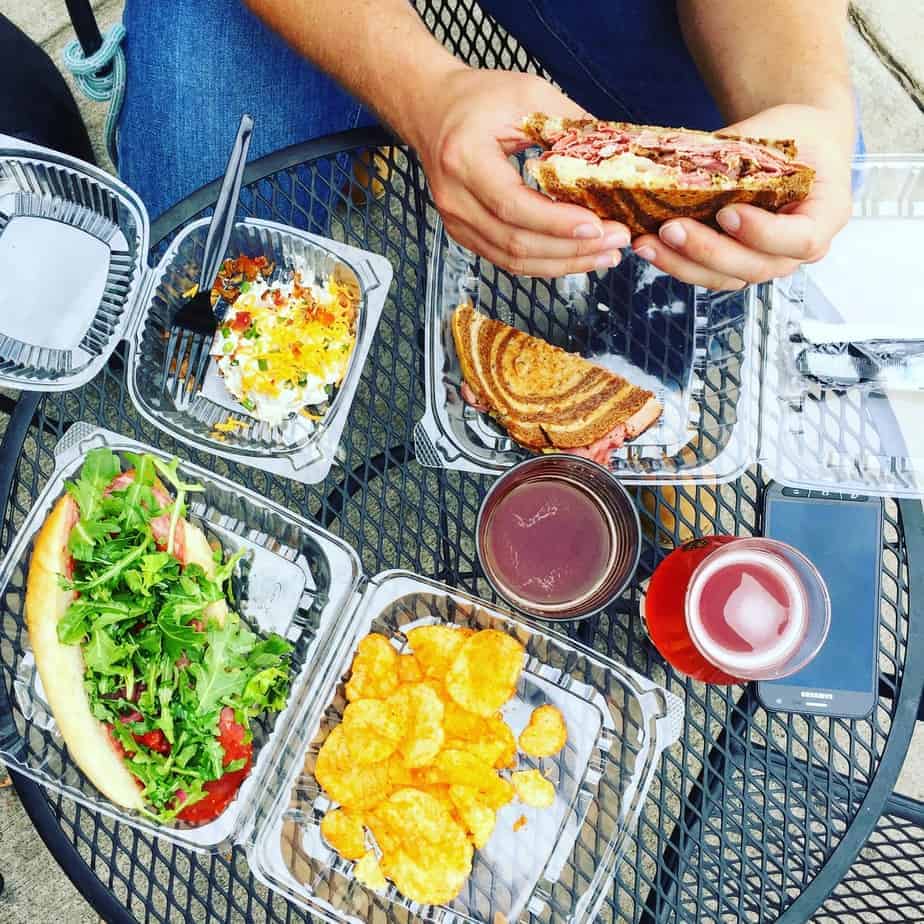 We had to go all the way to Chicago for AJ to get a proper Reuben, and this bagel really gave me life.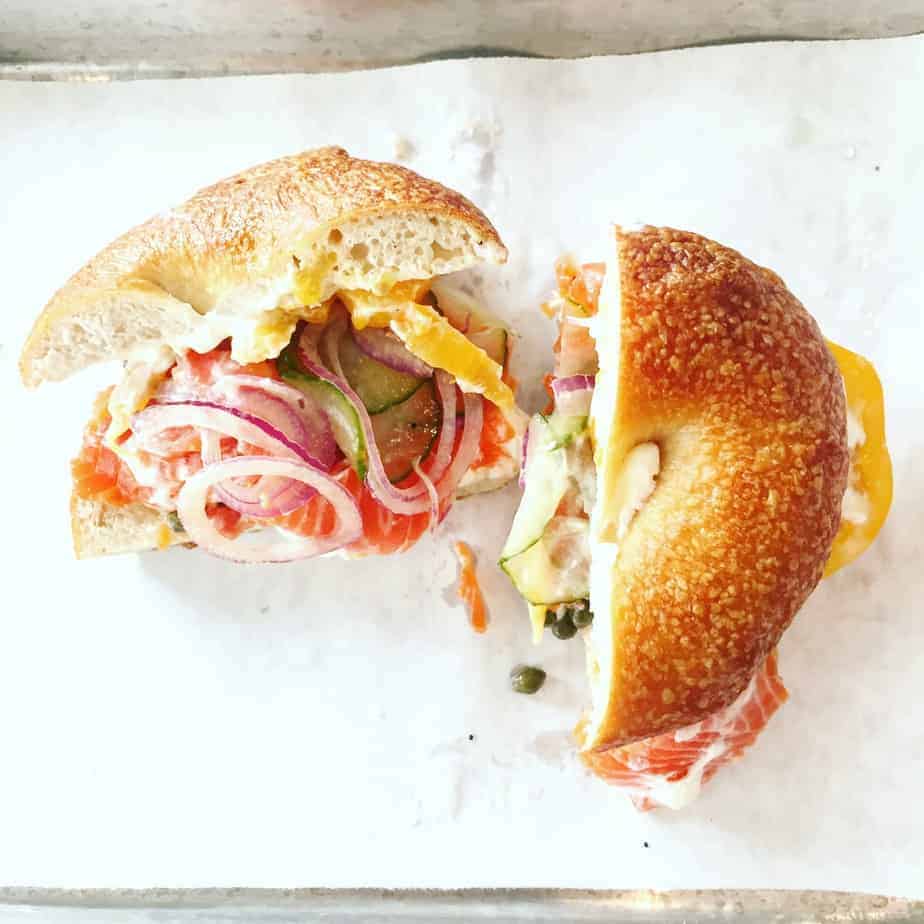 Plus deep dish (three times, it's fine) and burgers in the Windy City (we ate really healthy the weekend we were there).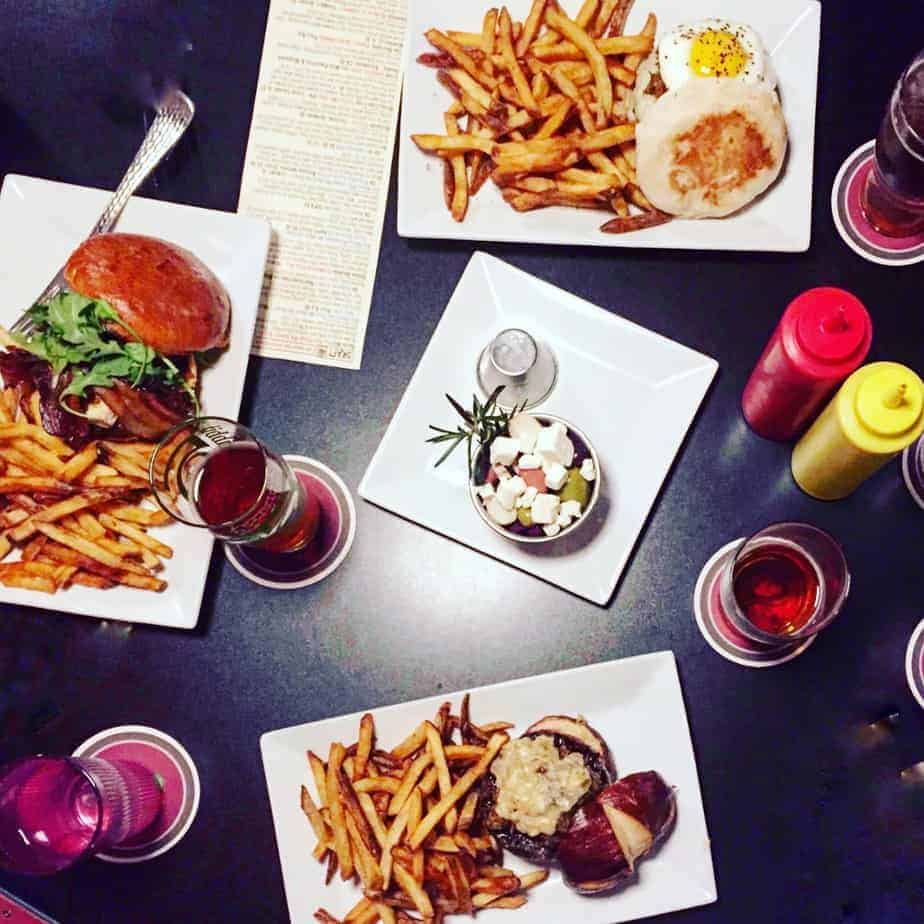 A fun evening with my blogger babes at Dilworth Tasting Room.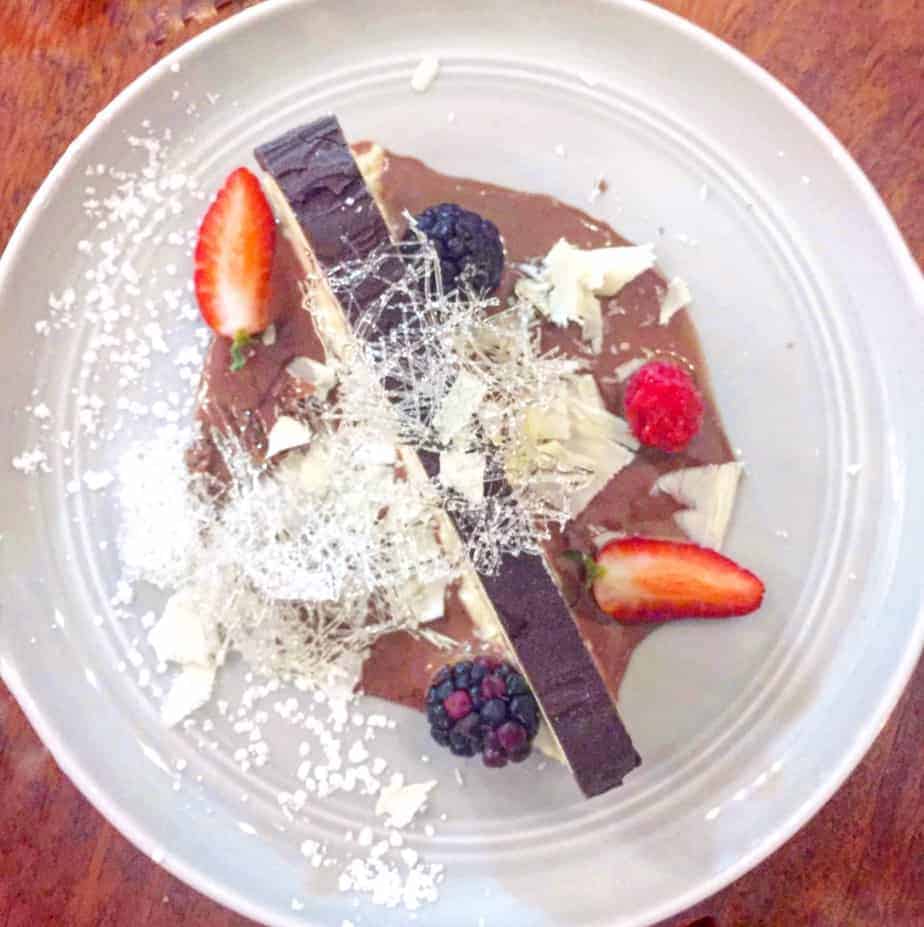 Chicken fajitas for breakfast on Saturday. I was invited to judge the Kids Cook with Heart Final Challenge where middle schoolers from J.M. Alexander Middle School and Morehead STEM Academy whipped up some delicious and healthy chicken fajitas. The competition was the final event in Kids Cook with Heart, a four-class program sponsored by the American Heart Association in Charlotte, which integrates hands-on healthy cooking and nutrition with cardiovascular health education, designed to curb childhood obesity.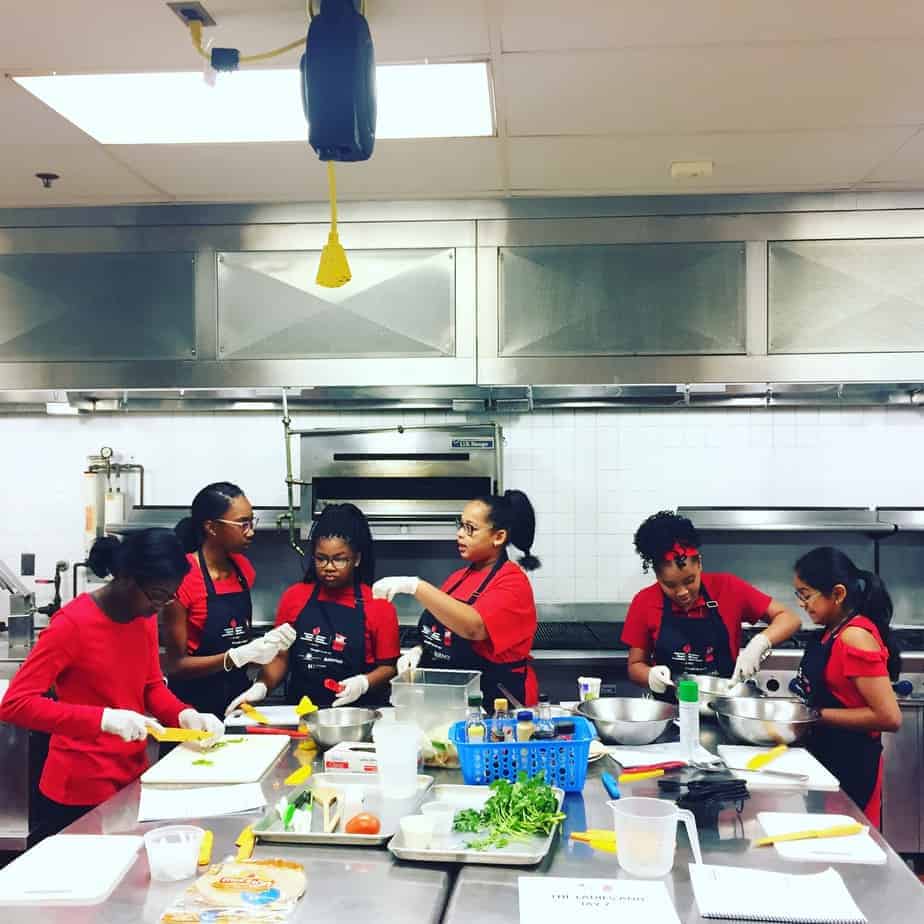 I waited in a 20 minute line to grab a late breakfast at Owen's Bagels in South End this morning (after a few hours of puppy cuddles in bed) and my asiago cheese bagel loaded with turkey, bacon, cheddar, chive cream cheese, lettuce, tomato and onion was worth it. I also had a free coffee from Central Coffee so I cashed that in too.
If you want to keep up to date with all of my eating adventures, you should probably follow me on Instagram. Whats the best thing you've eaten recently?