From platters of oysters and delicious tacos, to trays of champagne and DIY pizza bar situation, here's what I've been eating, drinking and doing recently.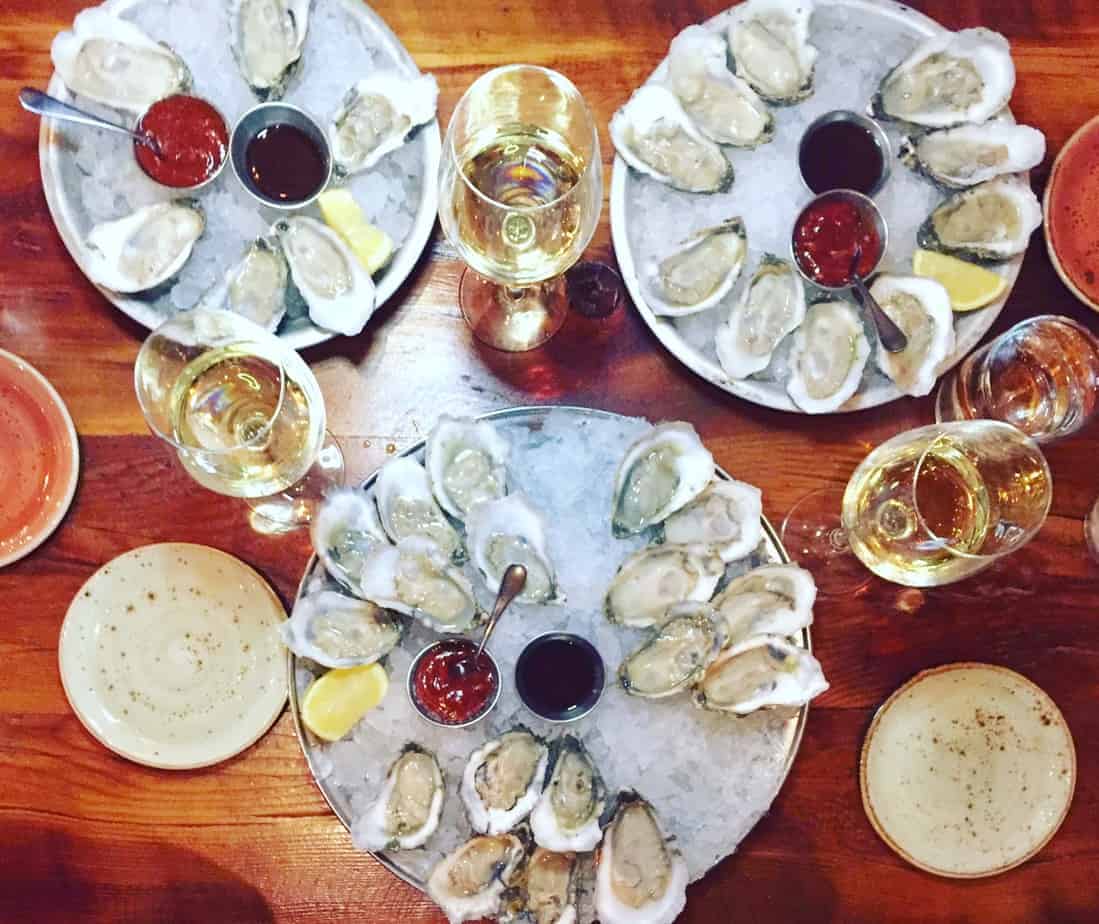 One of my blog goals for March (besides tackling the monster that is Pinterest), is to blog once a week. I have a few recipes in the pipeline (and in case you didn't catch it, you have to make the gluten free quiche I posted last week! Spinach, cheddar crust is everything), but wanted to talk about some Charlotte things this week. So I decided I'd do a round up/life lately/recent eats post to catch y'all up on what I've been eating, drinking and doing recently. I love reading other bloggers' life lately posts, so I thought, why not give y'all a peak into what I've been up to (aka what I am basically calling a brain dump sort of post). As always, the best way to keep up with my Charlotte food adventures is to follow me on Facebook and Instagram, but it's likely you'll see a few more of these round up posts over here.
I guess the biggest news of the past few weeks is that Charlotte Agenda named me one of "The 15 Charlotte Bloggers You Should Be Following," so that was really exciting! (thank you Charlotte Agenda!). There were a lot of great bloggers on their list (and a lot of great bloggers in Charlotte not on the list) so I was thrilled to see Off the Eaten Path mentioned. As AJ said, it just goes to prove he is an excellent hand model and lighting expert.
I also just had my fourth appearance on Charlotte Today, talking with Colleen and Eugene about food and drink festivals coming to Charlotte this spring. I would love to attend every single event on my list (beers and burgers? Sign me up. Add bourbon? Great! All you can eat food from Charlotte's food trucks? I'm there. Beer tasting? Yes please.) but I know there are a few we will have to miss (my sister is getting married in May! Yay!). We definitely will make it back to the North Carolina Brewers' and Music Festival, which is one of our favorite annual events full of local brews, bluegrass, and more. But the only thing I could think of when telling Colleen and Eugene how much we liked the annual event at Rural Hill? How much AJ loves visiting with the Scottish highland cattle. Ha. The full segment is below.
Speaking of festivals, a friend came to visit last weekend and we spent Saturday afternoon at the Green River Revival at the US National Whitewater Center. You'll find me at USNWC for a lot of their big events and weekly at River Jam in the summer.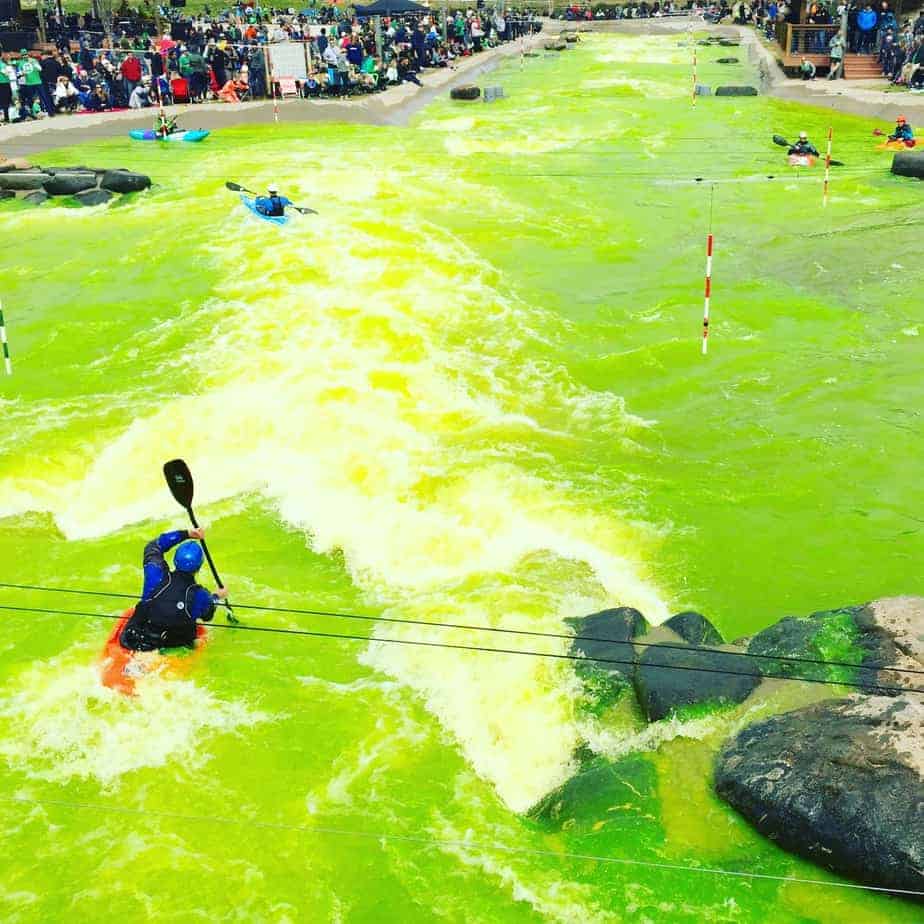 Last week, we also had the chance to attend Charlotte Magazine's Best New Restaurant Party and cross another one of my Charlotte food bucket list. The Best New Restaurant Party was held at Center Stage at NoDa, and we spent the evening sampling some delicious food from Charlotte's best new restaurants (also known as eating a lot of good food and then hovering over O Ku's table for the rest of the night gorging on sushi). After the party, we pretended we were 21 again and stopped by Free Range for a pint (actually two). The food and the beer were worth staying up way too late on a school night.
I've had the opportunity over the past few months to also check out some new seasonal menus at some new to me Charlotte restaurants and some of my favorite Charlotte restaurants. The Charlotte Food Bloggers were invited to an "eat up" in February at The Ritz Carlton Charlotte for a cooking class with their new executive chef and to preview their new menu at Kinship Lounge. Let's just stay I'd like to start every Thursday night with a tray of champagne and end them with live music, ceviche and enchiladas.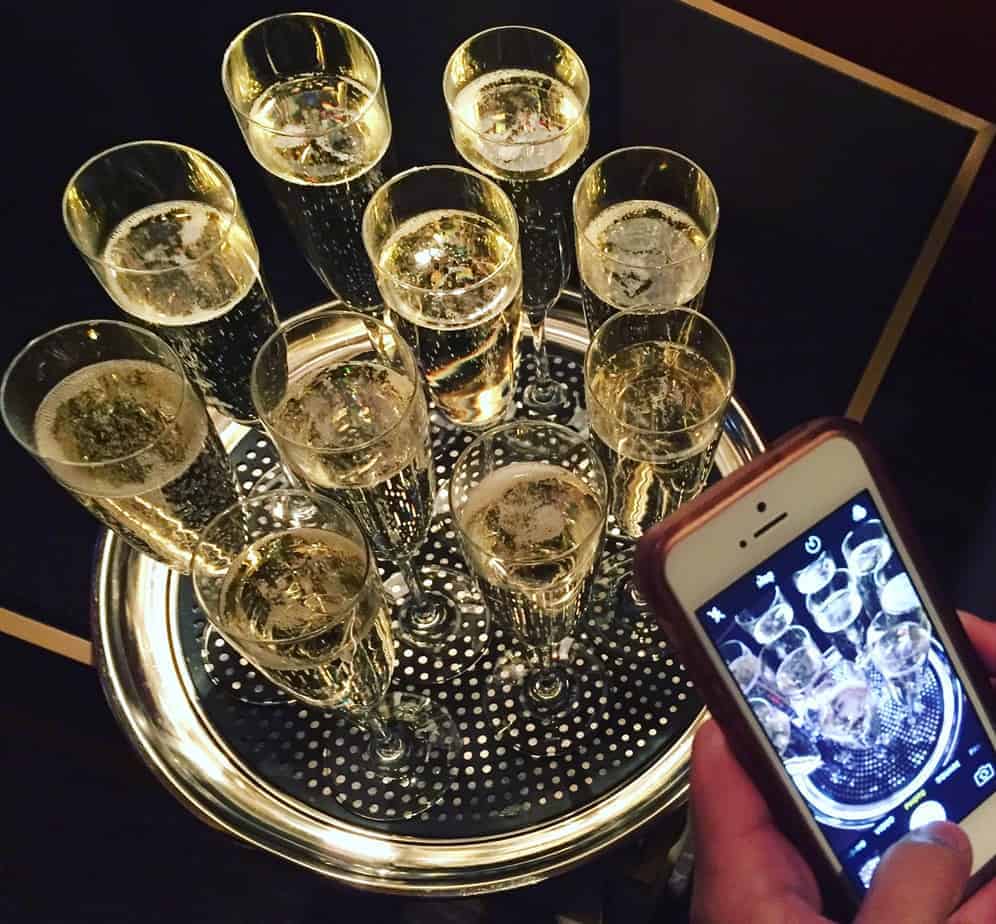 Sticking with the Uptown girl theme, AJ and I sampled some new menu items and cocktails at 204 North, a place we were both excited to check out. We liked everything from the tomato soup to the creme brûlée but the stand out from the night was definitely La Reina, a mezcal cocktail with blood orange, cinnamon, and lime.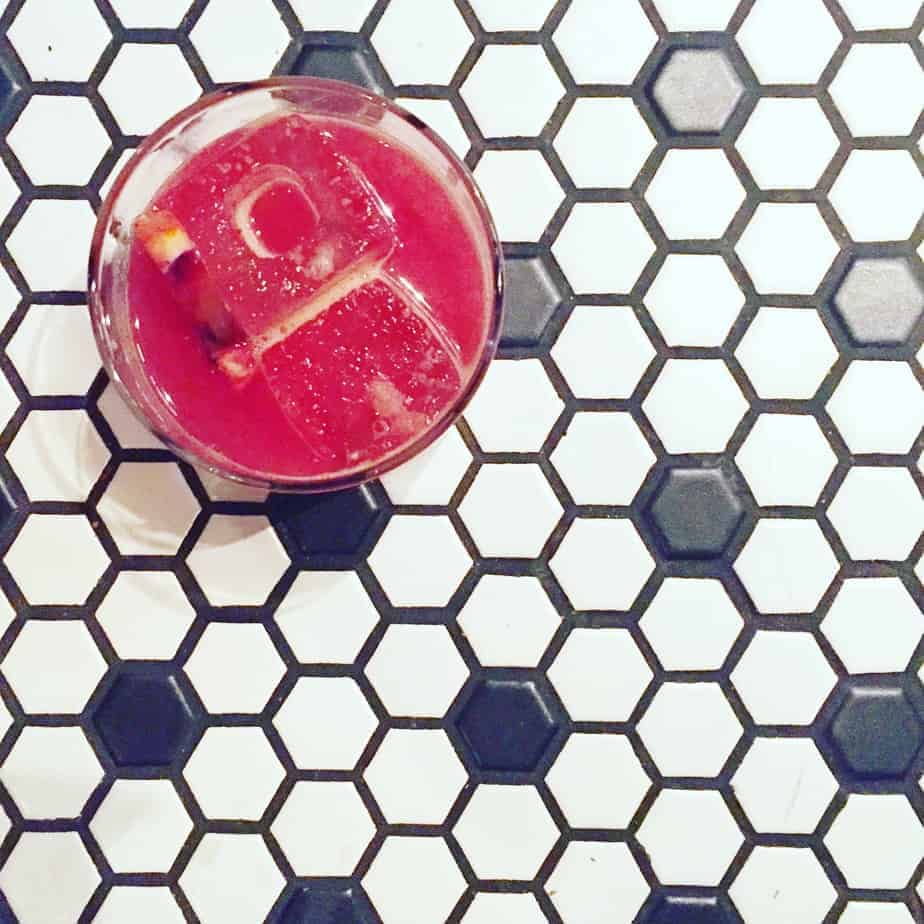 Another new to me Uptown restaurant I recently tried was Tavolo, the new-ish Italian concept on Sixth and College at North Side Station (RIP Bar Charlotte). We got a behind the scenes peek at the kitchen, wood fire oven and pizza making process, before getting to make and enjoy our own pizzas. Be still my beating heart. Of course I loved it because pizza is my love language. I'd like to go back to Tavolo to check out other items on their menu.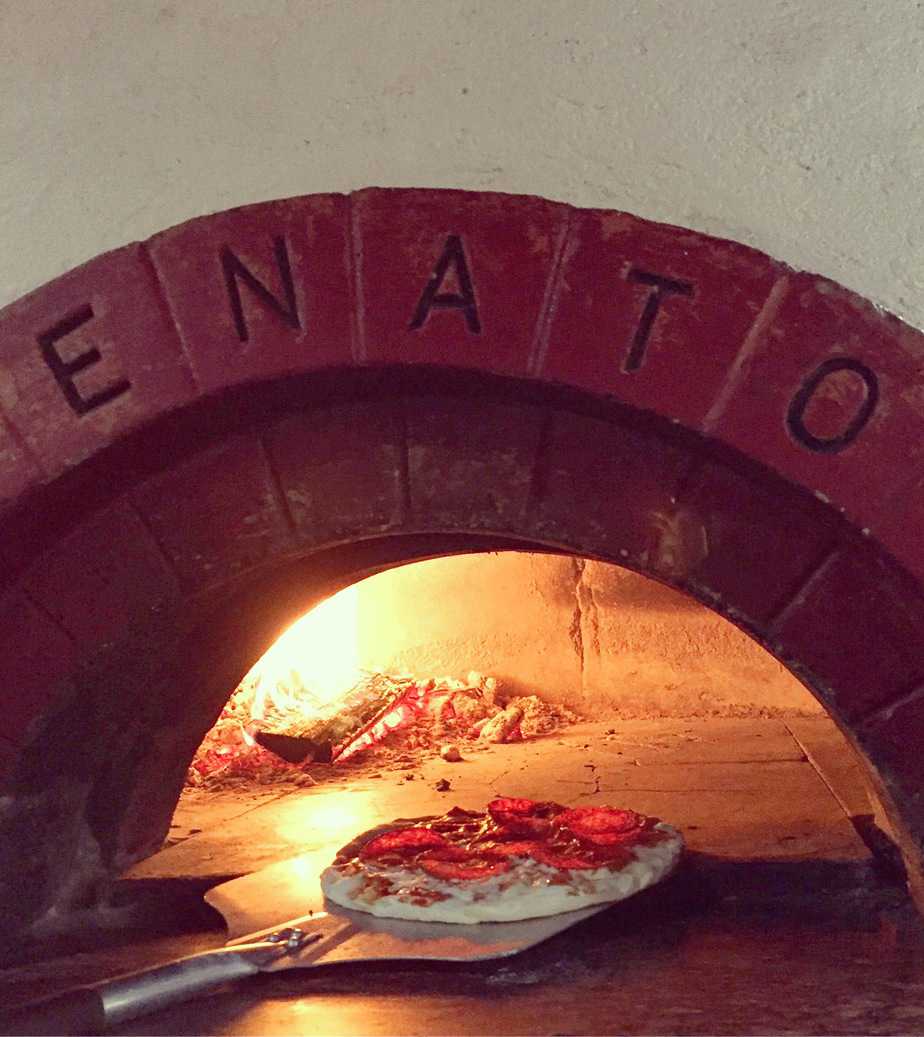 I also attended two menu tastings at two Charlotte restaurants that are on my regular rotation. Amelie's released their new spring menu with seasonal flavors like raspberry rhubarb lemonade, tomato crab bisque, strawberry goat cheese salad, and of course a macaron trio full of spring flavors like lavender, elderflower and strawberry. Did you know that Amelie's macarons made an appearance in The Hunger Games movie? (neither did I, but I loved learning that fun fact).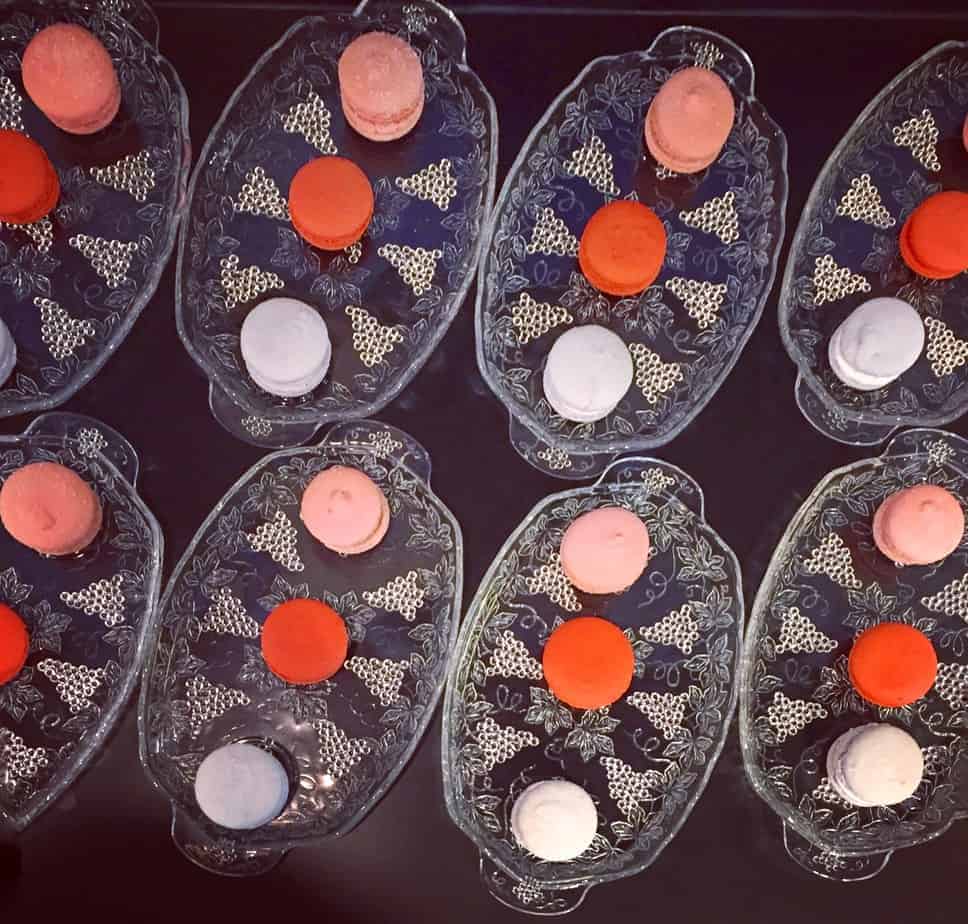 I also had a fun night with friends at Chopt in Park Road Shopping Center sampling their new Destination Salads, taking a trip full of flavor to the Pacific Northwest. We tried all three specialty salads, and my favorite was the Beekeeper's Quinoa Bowl; I loved the pretty rainbow cauliflower and the spicy kick of the peppers.
After an early evening at Chopt, we headed to Rocksalt for wine and oysters, because why not? I hope that one day I find as much passion for something as my friend Ashley has for Greek wine.
And since we're talking about things I love to eat and drink, we had a fun dinner date at Baku in SouthPark; everything was delicious but the Signature Ice Bowl, full of the chef's selection of sashimi, was super impressive.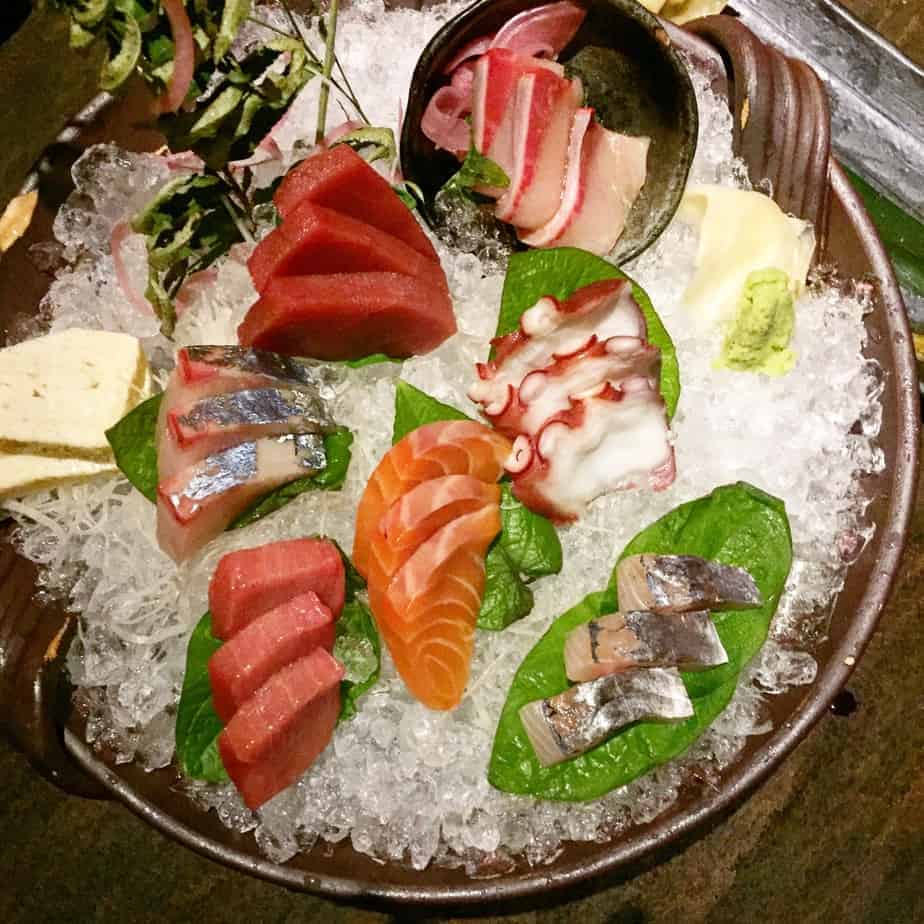 And since we've covered pizza and sushi, we may as well talk about Mexican, too. I'm currently obsessed with Tacos El Nevado on South Boulevard. Since eating dinner there with friends last weekend, I can't stop dreaming about their tacos, queso or spicy guac. The experience was totally reminiscent of our visit to Mexicantown in Detroit and I can't wait to go back. I'd eat tacos everyday if I could.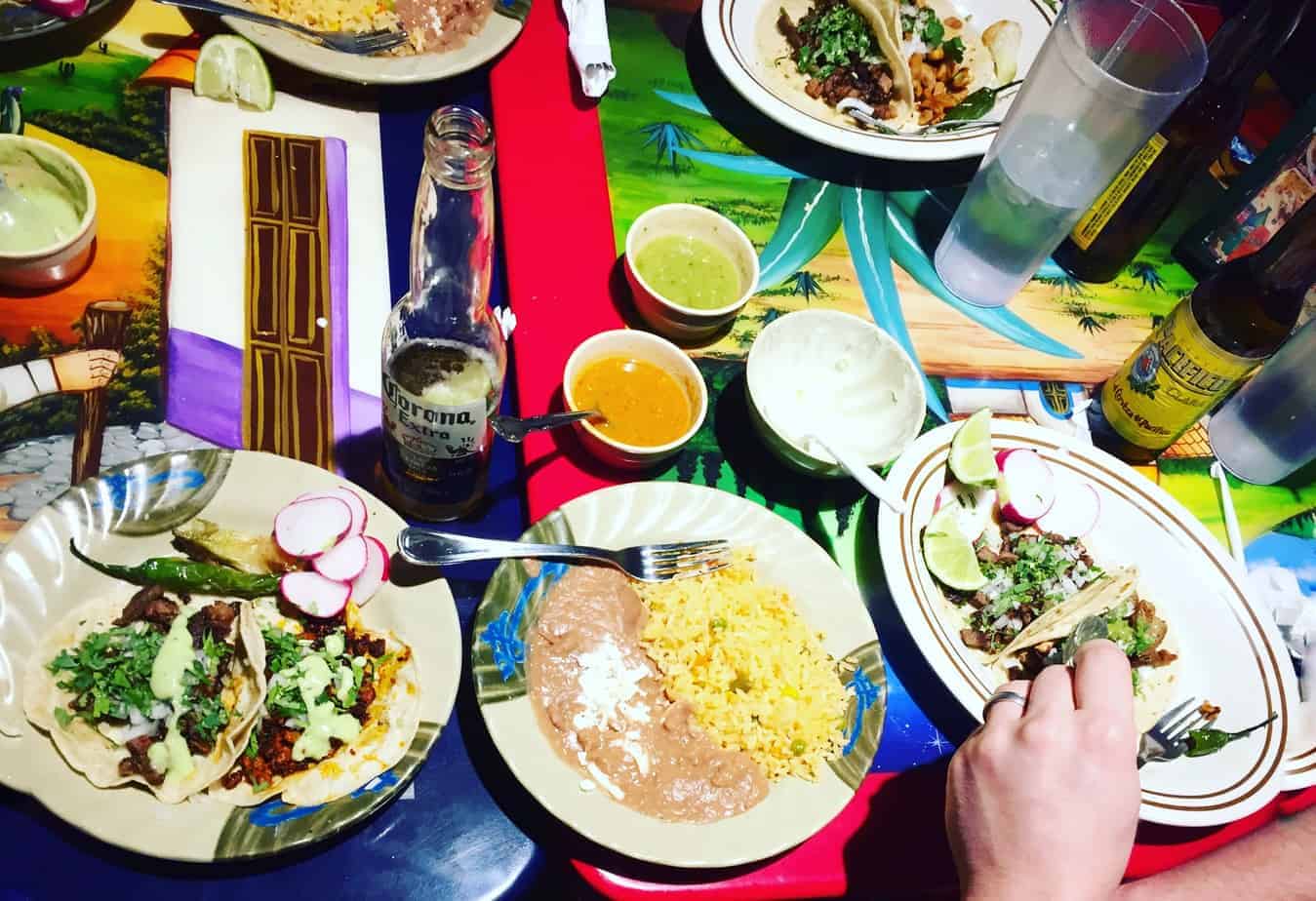 Some of the restaurants mentioned in this post provided me with complimentary food. No one asked me to write anything in return, and as always, all opinions are my own.