I love Charlotte and all of its ever changing, constantly growing neighborhoods. If you read this spot enough, you know I live in Plaza Midwood and I'm a huge fan of the restaurant, bar, shopping, cultural scene that's right at my doorstep. I was elated early last summer when the former paint/hardware store in my backyard was undergoing a transformation into a new bar restaurant concept. I monitored the project week after week with increasing curiosity about what new hot spot was going to open, and I counted down the days that I could just pop over for some food and a beer (to be fair, one of the advantages of living in Plaza Midwood is that everything is so easily accessible by walking and I don't have to trek very far of anything I crave–burgers, pizza, tapas, sushi, sandwiches, barbecue and so much more are a five minute walk from me. So lucky). But the idea of having a place basically next door was just music to my ears.
Now is the point in the story where I'm going to tell you my story starts off rocky (but that's because I'm upfront, honest and opinionated). I promise if you stick with me to the end, it will be worth it.
map & more
score: 6.5
spending: $-$$
neighborhood: plaza midwood
cuisine: tapas, argentine beer
official website
[googlemaps https://www.google.com/maps/embed?pb=!1m18!1m12!1m3!1d3259.430499953795!2d-80.81732600000001!3d35.22065200000001!2m3!1f0!2f0!3f0!3m2!1i1024!2i768!4f13.1!3m3!1m2!1s0x8856a003beafb999%3A0xab6eb92e37613ee5!2sPint+Central!5e0!3m2!1sen!2sus!4v1397438244472&w=200&h=200]
So you better believe I was at Pint Central the first night they were open–it was a Friday night and they hosted a grand opening party with drink specials, pint glasses, and some food samples. I learned the place was a family affair, owned by two brothers, and that even mom was involved with the cooking (which is incredibly cool, and now that I've tried her empanadas I can see why she's involved in the cooking! They're really good).
Unfortunately, the first night I went, I was disappointed. The music was too loud (what am I a grandma now?), but it's hard to enjoy drinks with friends if you have to yell across the table at them over a thumping bass and hip hop ringing in your ears. The food was fine, but not awesome; we snagged a few samples off their tapas menu, but the few bites we had were nothing to write home about. And the service was inattentive and slow; a kink I attributed to opening night and would not hold against a new establishment. I just wasn't sure what Pint Central's identity was–was it a bar that prized itself on serving craft beers, a neighborhood hangout, a joint with upscale eats, or a a wannabe dance club?
But I vowed to try it out again, and gave them time to work out some kinks. I went back on a spring Saturday so I could enjoy a beer and bask in the sun on their patio out back. The patio is adorable–it has plenty of tables and seating, it's super dog friendly, and is in the perfect sunny spot for good patio days. They also have a outdoor bar; a garage door that they can slide open on nice days so you don't even have to go inside to get a beer. Convenience for lazy people, my friends, is key, and scores major points in my book. This experience was better; while the patio was great, but the service still had some kinks. To be clear, this is definitely not a critique of Pint Central's customer service (the customer service is great and friendly, the four times I've been the owners have been around and introducing themselves and helpful), but it's more a honest comment that the place is still new and there are some slow service issues that come with a new bar/restaurant and a new staff (the table service on the patio was unfortunately non existent, and the bartenders were having trouble checking on customers at the outside bar. We eventually went inside and after several swift moves down the bar we were able to get a pint in our hands). The wait was worth it; our beer was refreshing and the patio was relaxing.
I thought I'd give Pint Central a little more time, and got the motivation I needed from a friend last weekend. I woke up Sunday morning to a new message– "Have you tried the food at Pint Central yet? It's really good." Since good recommendations from the people I know, like and trust are the best kind of recommendations (better than Yelp, Urbanspoon or even sometimes food bloggers!) I knew it was time to make moves and give the food a shot. Tuesday night trivia was the perfect opportunity; I went on a long run after work, so was starving by the time we made it over for dinner. AJ and opted for the bar, and decided to order off the tapas menu for more tasting opportunities (and sharing can be fun!). I enjoyed sitting at the bar; it's the the focal point– it's large, spacious, dramatic (with changing backlighting which just doesn't do it for me). Nevertheless, if you're a bar, it's good to have a spacious bar running the length of the place. We each started with a beer that was on special (their specials rotate, but they always have $2 PBR and $4 Jameson) and perused. While the menu confuses me a little (they offer a little of everything, from highlighting the owners' Argentinian heritage–way cool–to lamb, to burgers, to desserts inspired by local brews), every restaurant has different influences and options are good; options provide a little something for everyone. We decided on four things to share between the two of us, sipped on our beers and played trivia.
Our garlic parmesean fries came out first; give me anything with garlic and parmesan and I'm sold! These were good–they had a lot of flavor (I had truly tremendous garlic breath but the end of the evening) and the texture of the fries were nothing out of the ordinary. The portion size is definitely for sharing; or if you just really like french fries, I'm sure you could kill a whole plate on your own. The bartender offered us some ketchup, but I think it would be neat if Pint Central could develop some unique dipping sauce to pair with the flavor of the fries (Pint Central–if you need a dipping sauce flavor consultant, I'm your girl and live close to your place!).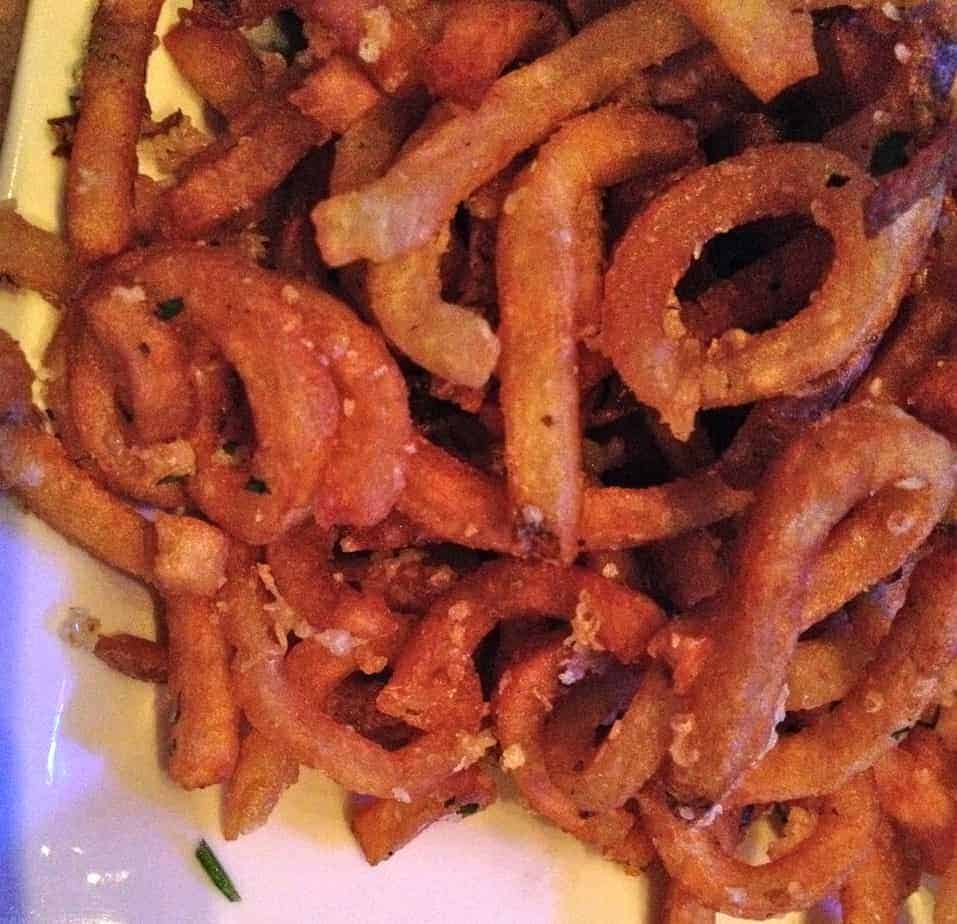 Next up was the chimichurri beef tips and the proveleta. The chimichurri is a true nod to Argentinian cuisine and I'm a huge fan (one of the best meals I've ever eaten was chimichurri steak at an Argentinian steakhouse in Chicago…I still have dreams about that steak). I love the strong, assertive flavor of chimichurri (a dipping sauce for meat usually made with parsley, mint, olive oil, garlic, lemon and you can throw in a bunch of other herbs and spices); it packs a lot of punch. Pint Central's chimichurri did have that distinct, assertive flavor and the meat was cooked well (very tender) but I just wish there was more beef tips for the sauce! The portion was small; we got five small pieces of meat, so it did leave me wanting more.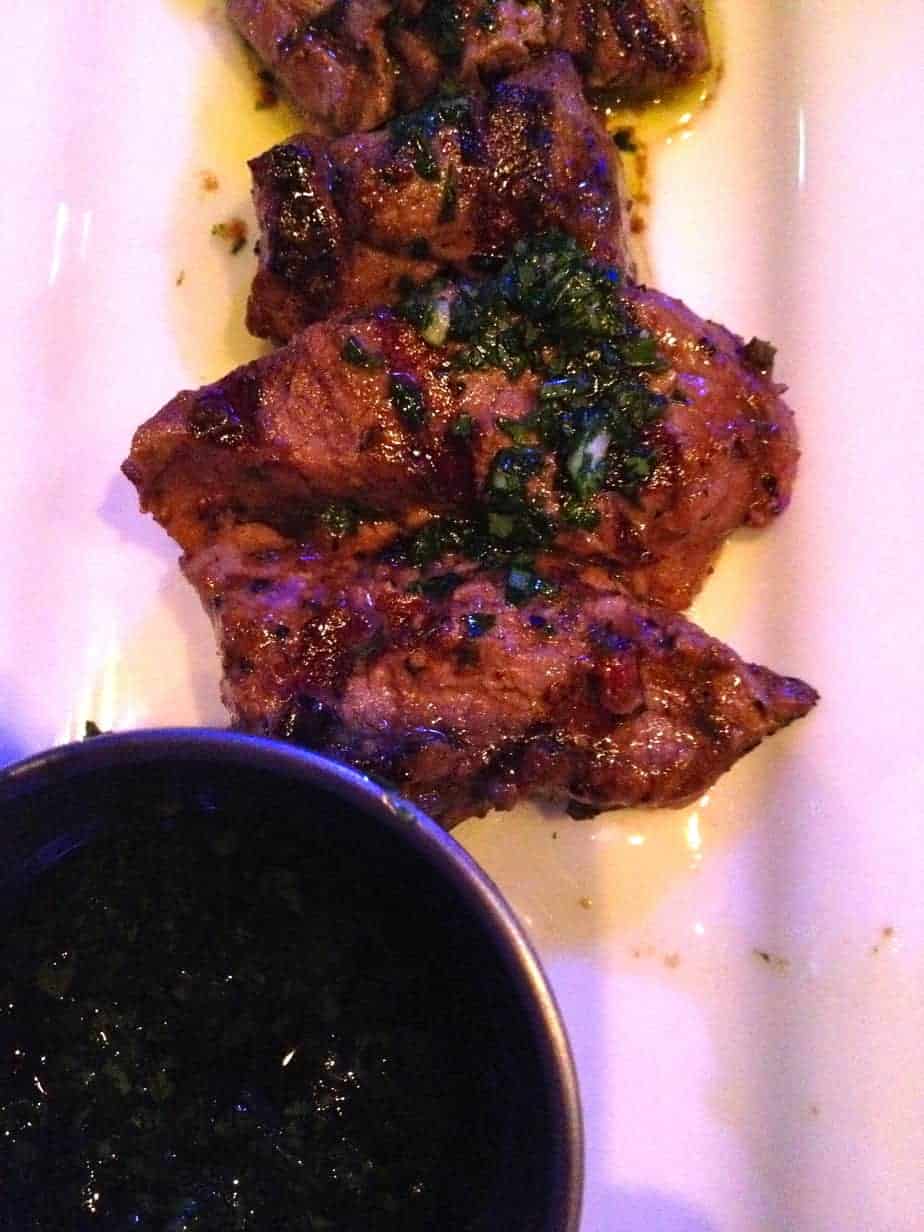 The Proveleta was good in theory–who doesn't love melted cheese with accompanying bread? But the cheese was super salty (which, while cheese can be naturally salty, this was salt added kind of salty), and while some herbs danced on top of the creamy, melty, cheesy goodness, I wanted more to make the flavors pop.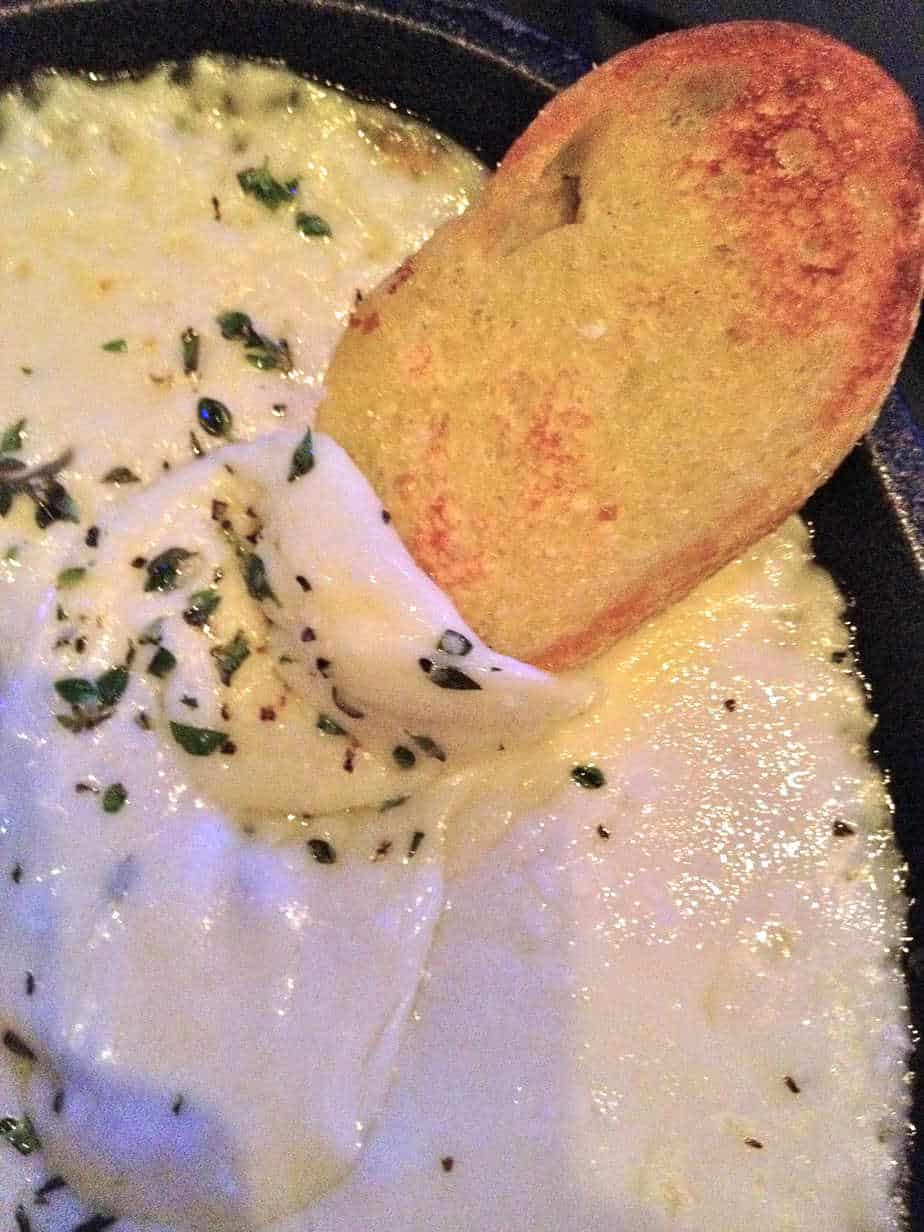 Last up were the Chicken Poppers–jalapeno, chicken and mozzarella wrapped in bacon. I love bacon and bacon wrapped things, and these were tasty, especially with the little kick from the jalapeño. While I enjoyed the chicken, I also am a fan of dipping sauces, and the lack of a sauce left the chicken a little dry (but then I got creative and started using the chimichurri). Good call.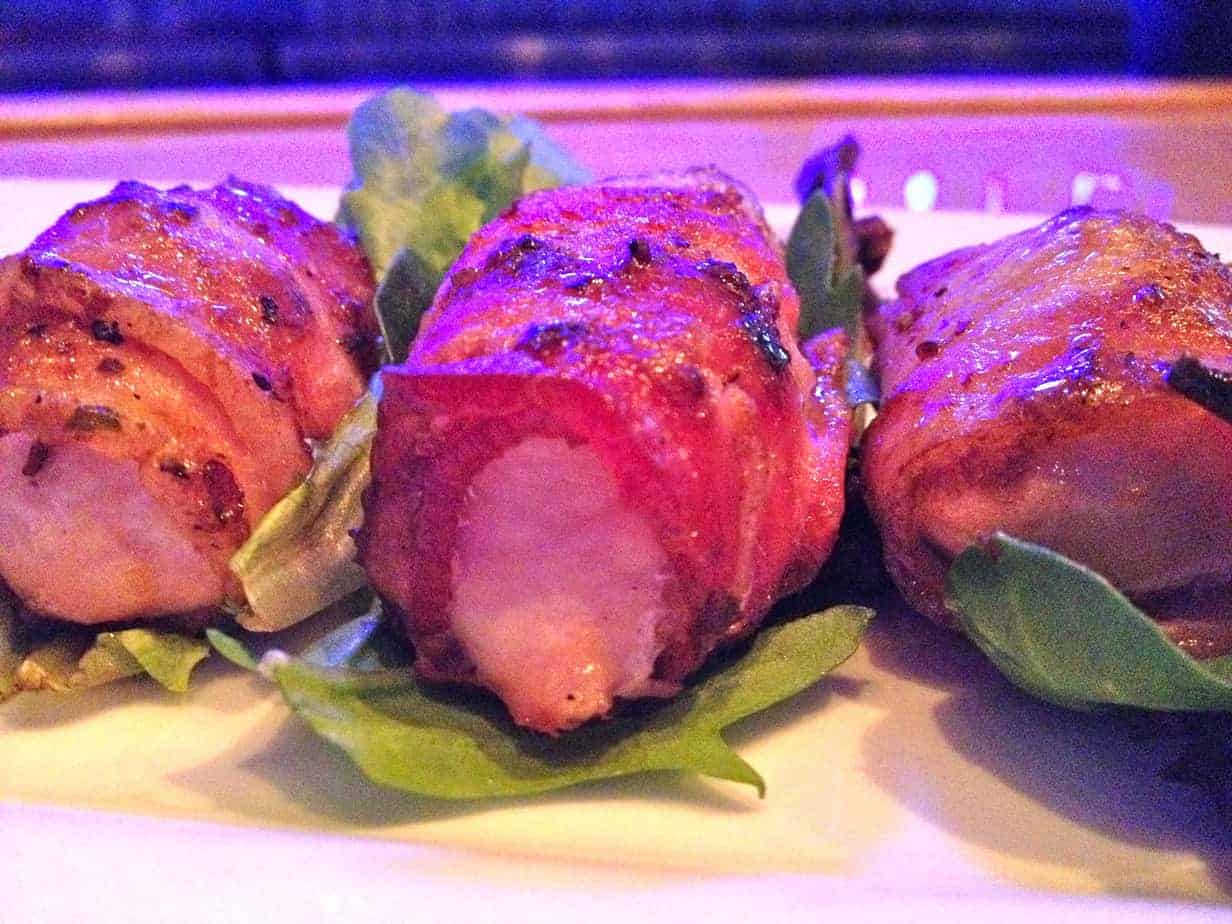 That same week after dinner with AJ on Tuesday, I brunched with friends on the back patio on Sunday. The patio is dog friendly, which is fabulous when you have three dogs with your group who can wander around and explore.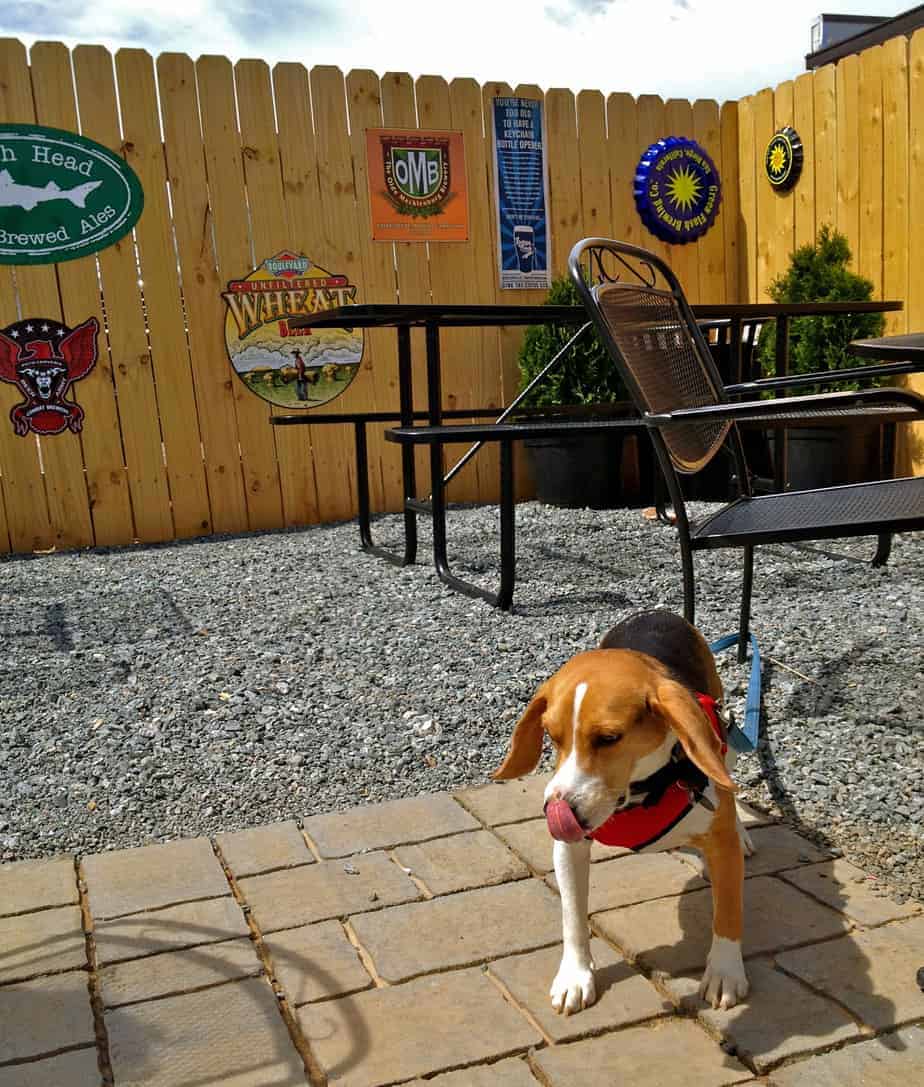 This time around we tried a few different things–avocado egg rolls, calamari, empanadas, mini burgers, Brussels sprouts and the caprese stack.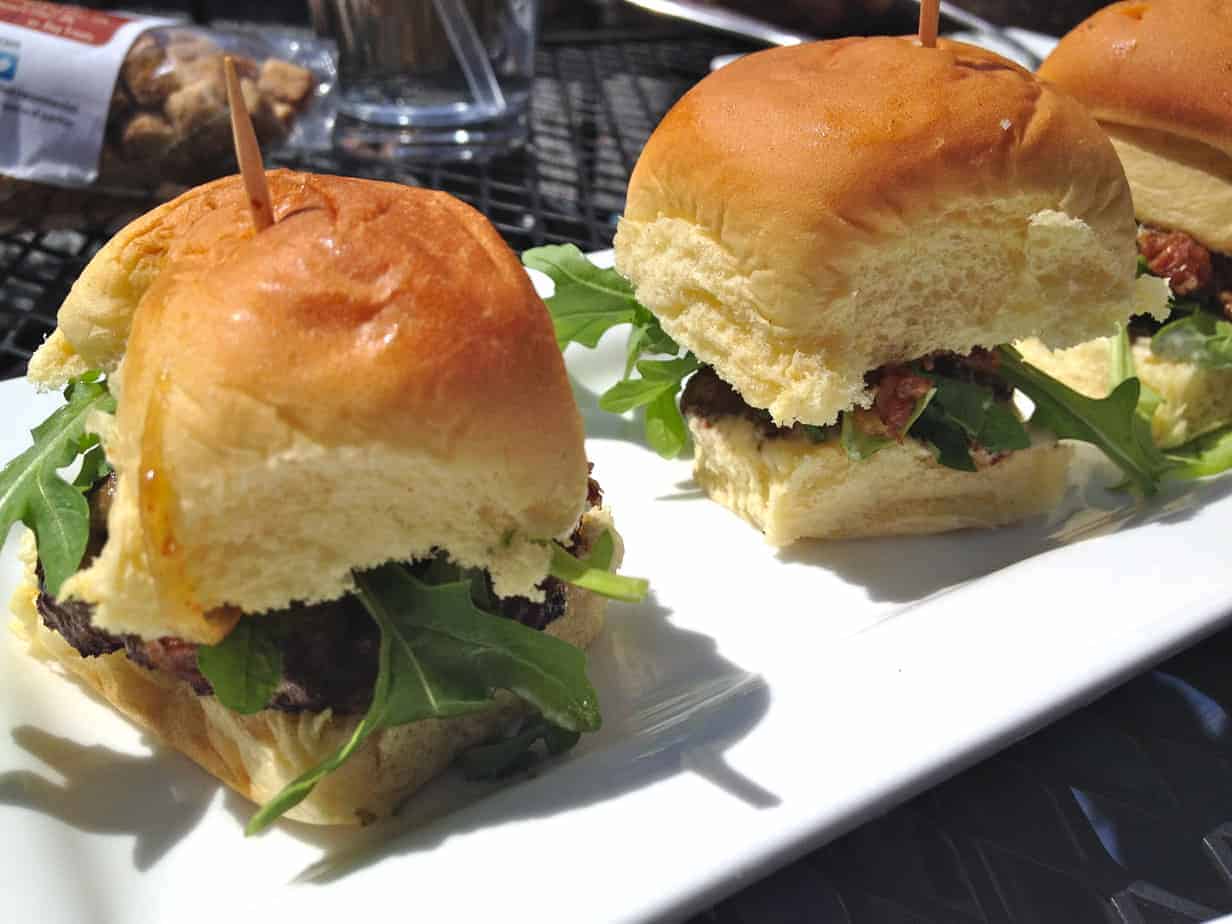 The highlights in this go around were the homemade empanadas (I love a good empanada and these were good and chicken stuffed with lots of flavor) and the calamari, which was fried nicely with a bit of a crunch, and the zesty marinara was right on point.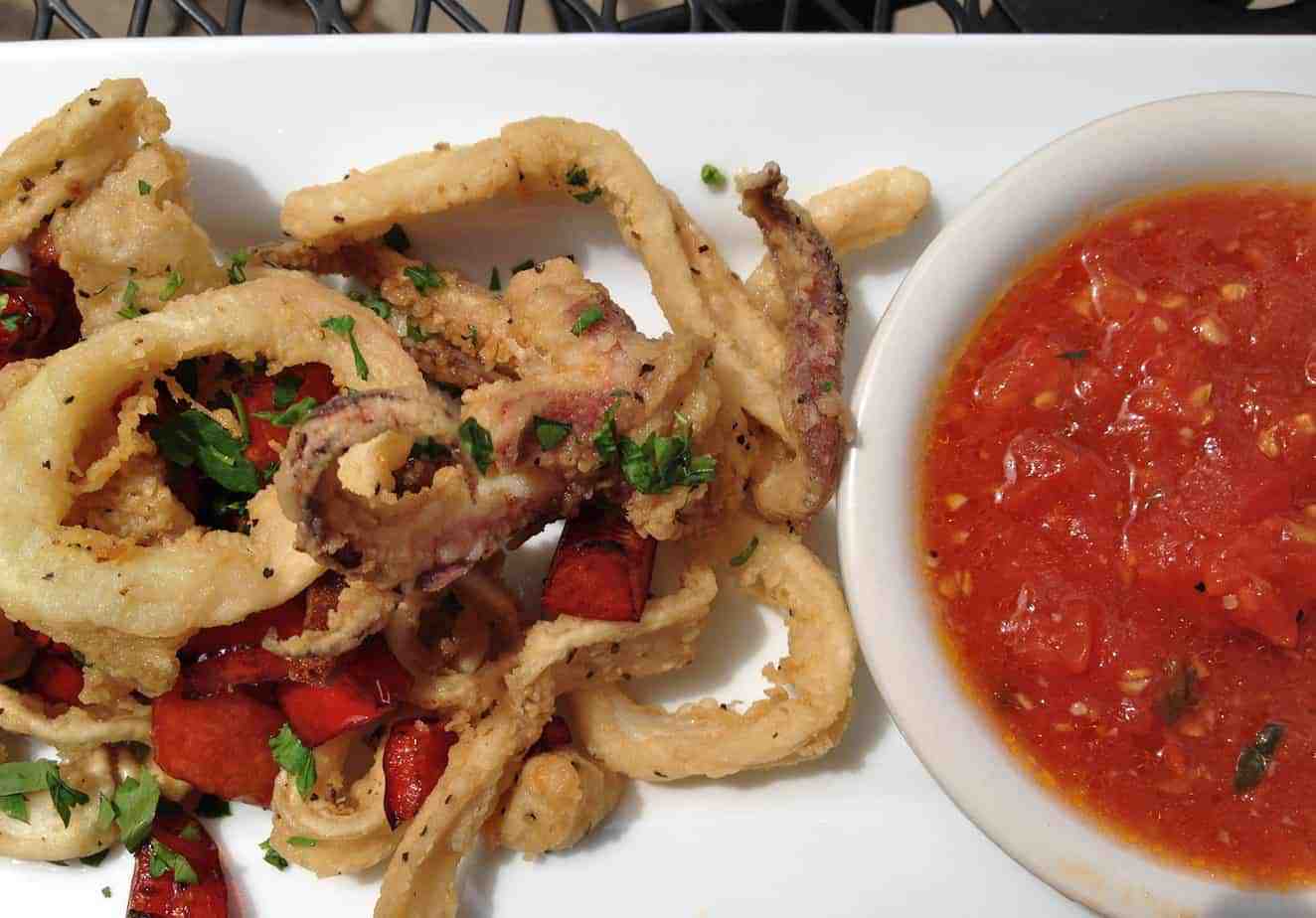 The Brussels sprouts were ok–I'm a big fan of pesto and I wish it had come through more in the dish.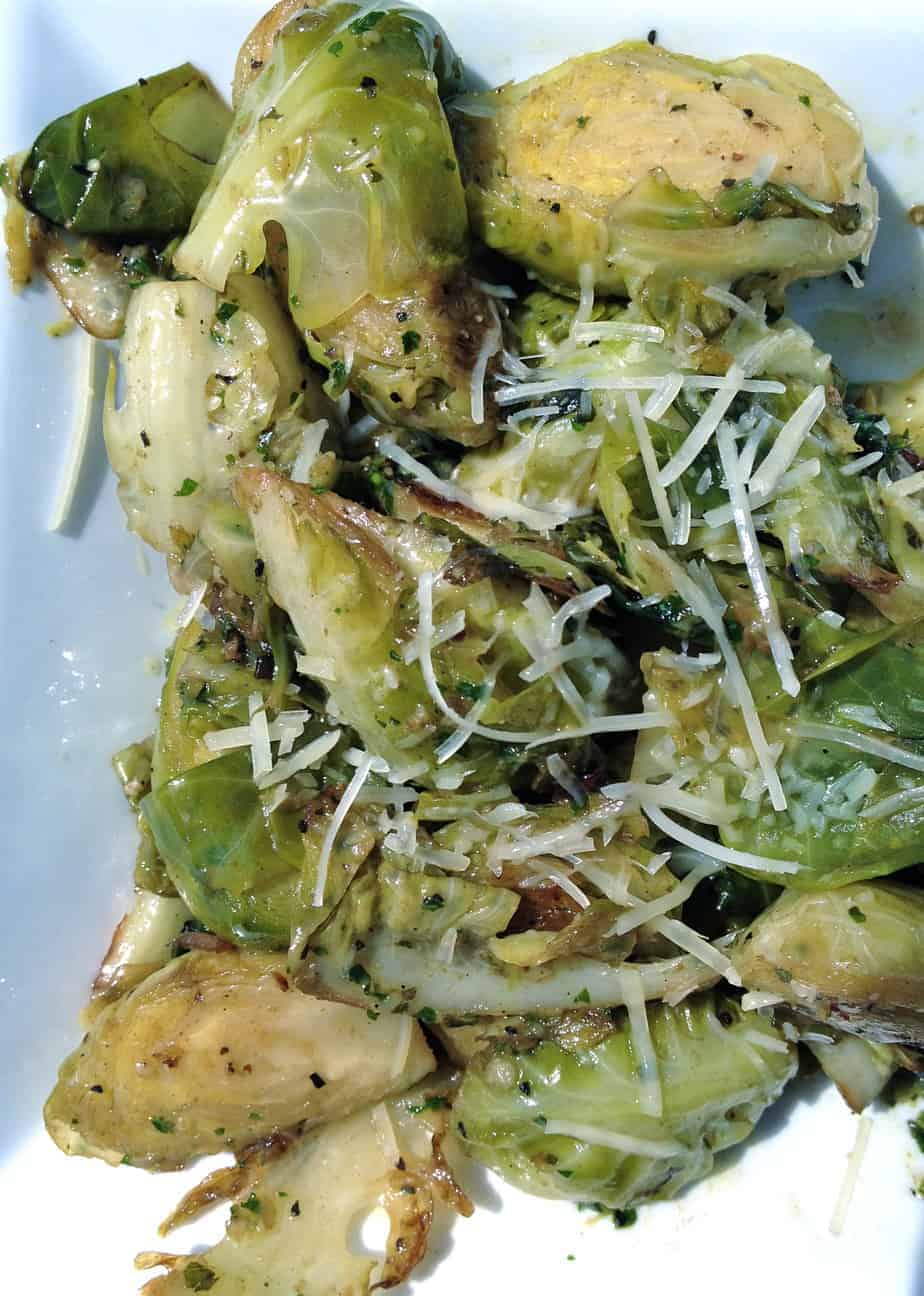 The caprese stack is good in theory (cheese, balsamic, tomatoes, basil and avocado are all winners in my book) but will be better once it's tomato season (the tomato wasn't quite ripe–it was more a watered orange, than a vibrant, juicy red).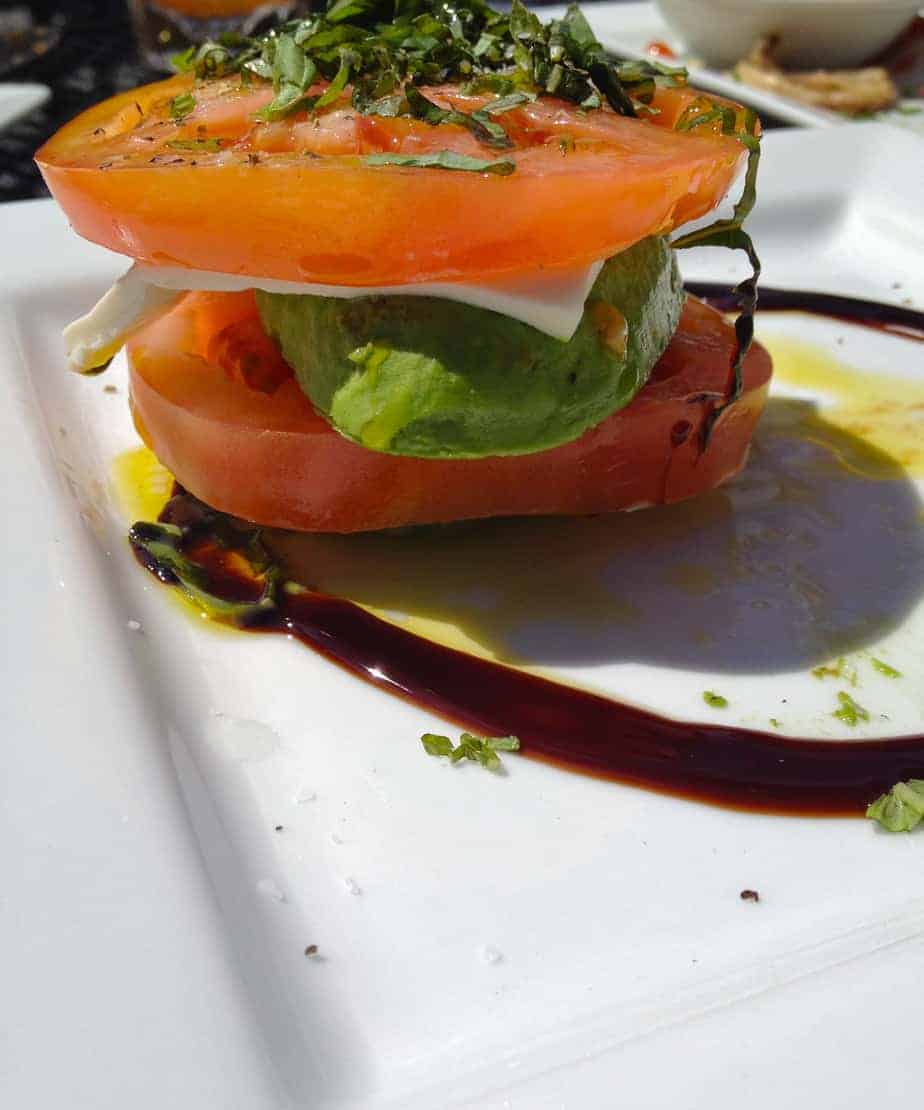 The real stars of brunch were the $2 Bloody Marys and mimosas; at those prices I will be spending many a sunny Sunday on Pint Central's patio.
Pint Central has exhibited steady improvement over my four visits. While it's not a huge rival of my faves in the 'hood (I'm loyal, oh so loyal), I'm happy to add something new into the mix for Plaza Midwood hang out spots. Plus, their patio will be clutch for spring and summer patio hanging season