While I'm on a quest for the best sushi in Charlotte, I'm also searching for the best Mexican as well. Lucky for me, my friends are also big fans of guacamole, enchiladas and margaritas. When we're in the mood to eat out but can't decide where to go, Mexican food becomes our default because there's something for everyone (and it's always hard to turn down a delicious margarita).
Paco's is a take on tacos and Tex Mex– their signature taco is made with 6 hour slow roasted chili rubbed beef brisket and they serve some damn good stuffed jalapenos (makes sense, because Paco's is owned by Frank Scibelli, of Midwood Smokehouse fame, which has damn good bacon wrapped jalapenos).
My friends are big fans of Paco's (especially because it's close to home), so I've been there quite a bit since moving to Charlotte.  We usually try to hit it up on Mondays, when they have half priced margaritas, and half price margs make everything better. Since I've been to Paco's a few times, I've been able to try a bunch of things on the menu: tacos, salads, enchiladas. The few times I've been to Paco's, I have found the food to be underwhelming (it's not the best Tex Mex I've ever had, but it's not the worst, and it usually leaves me full and bringing home leftovers). I've had a wide variety of meals at Paco's, and it has always been the company and the margaritas that keeps me coming back, not really the food. The first time I went to Paco's, I got a taco platter, and while they were good, they weren't stand out or spectacular. I've also tried the enchiladas, but my issue with those is I'm more of an authentic kind of gal, and enchies (a very technical and affectionate term for enchiladas) made with sour cream chicken,  or topped with chili gravy don't really wow me (plus they were drowning in sauce, which after bite three made them soggy). My friend D can't say enough nice things about Paco's salads (she loves the chopped salad and the Paco's salad), but the one time I went the salad route the veggies didn't seem fresh and the honey cilantro lime dressing was overpowering, and I was disappointed yet again. Yet, I could never write Paco's off (my friends loyally go and say I will find something I like), so I keep giving them more chances. A few weeks ago I was happy I didn't give up on Paco's.
By far the star of the show at Paco's is the fajitas. As I was browsing the menu to try something new yet again (my fallback was going to be to branch out at get some tacos I'd never tried) I stumbled upon the fajita platters tucked in the first page of their new menu. My discovery got me excited; steak fajitas are straightforward and hard to mess up, plus there would be plenty of leftovers for lunch the next day. The menu marketed the fajitas as traditional grilled steak with all the fixings, and our waitress told me I made a good choice. I eagerly waited in anticipation after placing my order, and got giddy when my steaming hot plate, piled high with steak, reached our table.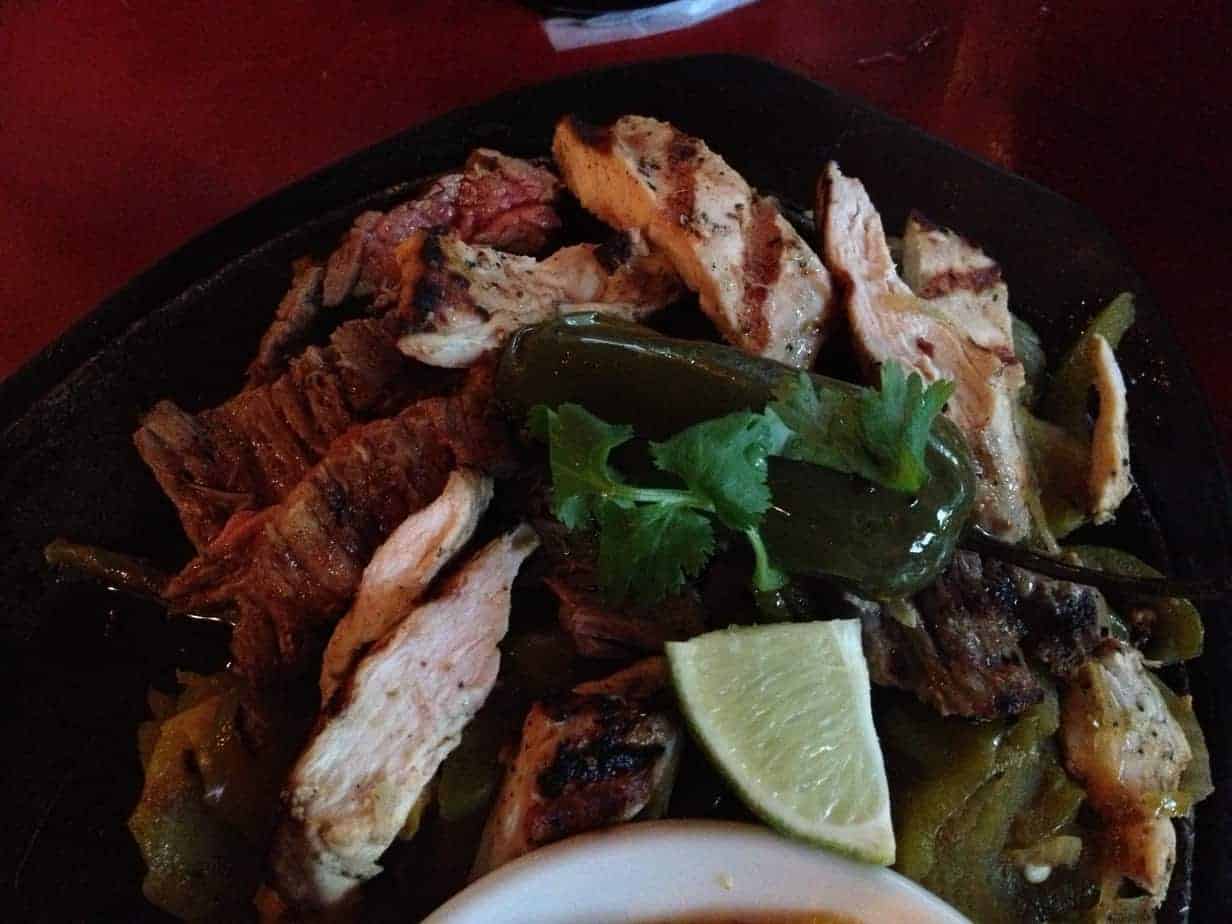 Paco's delivered on steak fajitas, and I was thrilled. The steak was seared to my liking and super tender. It looked beautiful; there were ample grill marks and it was simple and straightforward, which allowed its smoky flavor to shine. An abundance of vegetables accompanied the steak on the sizzling platter, and the peppers and onions melted in my mouth and burst with flavor on each bite. I tucked my precious steak and veggies into piping hot, soft flour tortillas, and topped them with traditional fixings (beans, cheese, lettuce, pico de gallo, guacamole and sour cream) before gorging myself.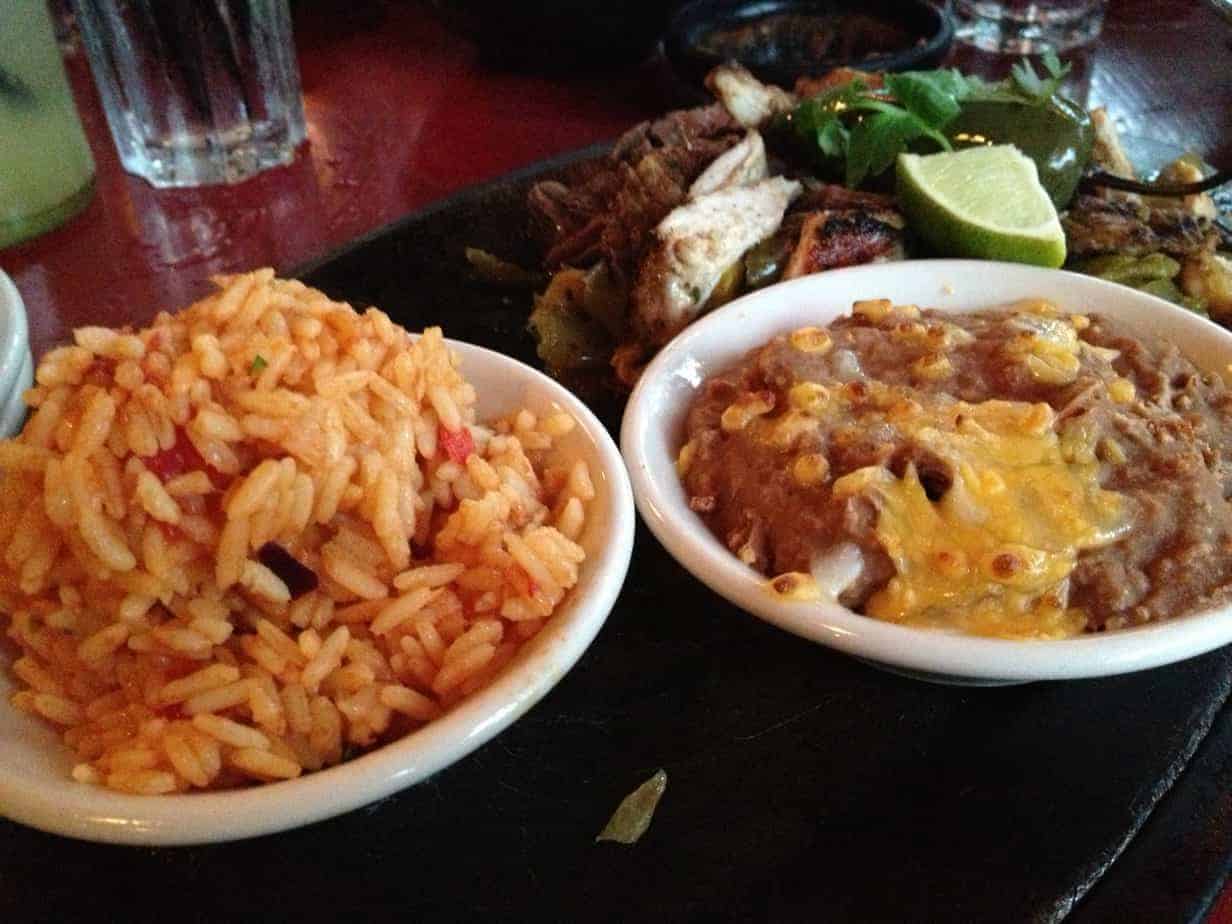 The toppings tasted fresh which was marvelous, and not like they had been sitting in a fridge for weeks on end. I stuffed my face full of two fajitas, bursting at the seams with ingredients, and asked the waitress for a to go box with a satisfied smile.
I'm happy I didn't write Paco's off too early; I guess third (or fourth, or fifth) times a charm. I would recommend first time diners try one of their signature tacos (because you're bound to find a good one and I haven't tried all of them on the menu; I'd like to go back and give the tacos a second effort). I would skip the enchiladas; there are far better places in Charlotte to find a delicious enchilada. But I wholeheartedly recommend the fajitas; they were flavorful and tender, and definitely hit the spot.
map & more
score: 5.5
spending: $$
neighborhood: south park
cuisine: mexican
official website
[googlemaps https://maps.google.com/maps?f=q&source=s_q&hl=en&geocode=&q=Paco's+Tacos+and+Tequila,+Morrison+Boulevard,+Charlotte,+NC&aq=0&oq=pacos+taco&sll=35.213954,-80.826736&sspn=0.009958,0.017188&ie=UTF8&hq=Paco's+Tacos+and+Tequila,+Morrison+Boulevard,+Charlotte,+NC&t=m&ll=35.156267,-80.830793&spn=0.008772,0.010686&z=15&iwloc=A&output=embed&w=250&h=250]