I must confess, I don't have much experience with fine dining or tasting menus (in fact, my meal at Telepan was my first tasting menu experience). I've always been a burgers and fries, pizza, ice cream kind of gal. I generally shy away when I see $$$ or $$$$ on Yelp and Urban Spoon. But that's not to say I don't enjoy getting dressed up and going to a place with white table cloths and a sommelier. I have really enjoyed the few fine dining experiences I've had–I think the best way to describe fine dining is an experience: it's fun to spend several hours over a meal and  presents the perfect time to branch out and try things I wouldn't normally order. When I was in New York over Memorial Day weekend, the perfect opportunity presented itself for my first tasting menu experience, and I definitely jumped at it.
Telepan boasts fresh ingredients with simple preparation, so the flavors can really speak for themselves. The menu changes seasonally (I'm a big fan of seasonal cooking), and the restaurant buys locally (another thing I'm a big fan of). Telepan seemed like a true New York dining experience, so I was excited to spend a Sunday evening navigating the menu and tasting new, fresh flavors. Telepan is on a quiet block on the Upper West Side,  and we meandered over after an afternoon at The Metropolitan Museum of Art (Photography and The American Civil War was incredibly cool and brought out the history major in me) and a stroll through Central Park.
Telepan's tasting menu came highly recommended: while they do need the entire table to participate in the tasting, they let you choose each course and the entire table does not have to order the same thing (which is perfect if you're dining with a picky eater or someone less adventurous, because he can tailor his choices to his own likes and dislikes).  The tasting menu is four courses (with an optional wine pairing for each course) and you build your meal around Telepan's seasonal menu choices to make something all your own (for a tasting menu, the price isn't as high as it could be, $69 for a four course tasting and $125 with wine pairings).  While I understand this may not be a tasting menu in the traditional sense (in the 10 courses, small bites, chef's choice kind of way) I really liked the freedom I had to pick my own dishes and create a meal to perfectly suit my mood (plus, we then got to try more things, as we each ordered something different for each course).
We settled into our booth and our waiter gracefully explained the process to us and gave us a chance to peruse the menu. We each picked something different for each course so we could try more things, and since we were already going all out, decided to go for the wine pairing as well.
For my first course, I ordered the spring sausage trio: rabbit boudin, chicken mushroom & lamb with seasonal garnishes. The sausages were tender and juicy, and the greens and other garnishes added the right amount of balance and texture. The sauces were paired perfectly, and boosted, yet supported, the flavor of each sausage. I savored every bite.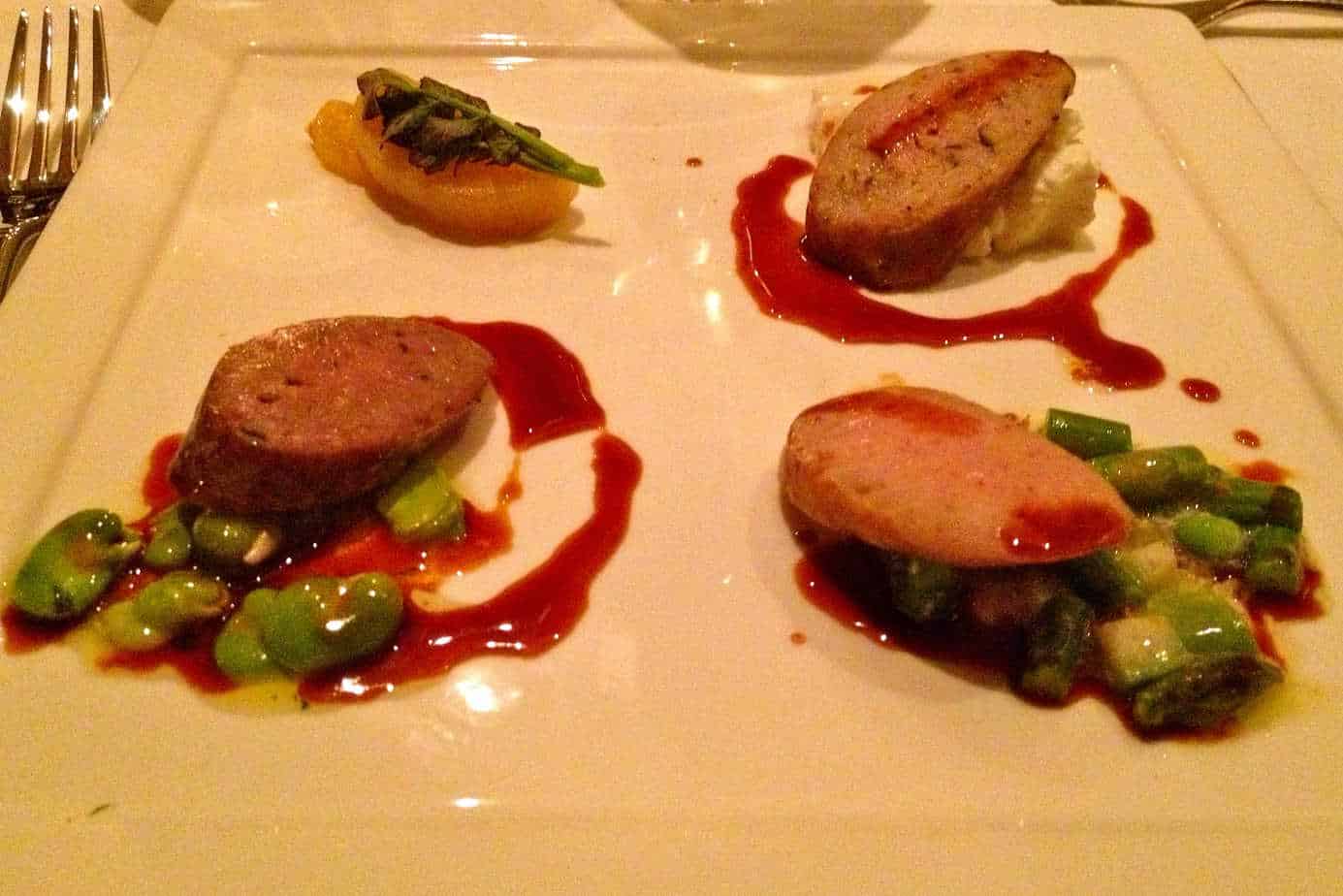 My friend ordered the house made mozzarella with fried asparagus and black olive. I definitely didn't hesitate to snag a bite–the mozzarella was oh so creamy, and the asparagus was perfectly crisp. I think it's the best house made mozzarella I've ever had.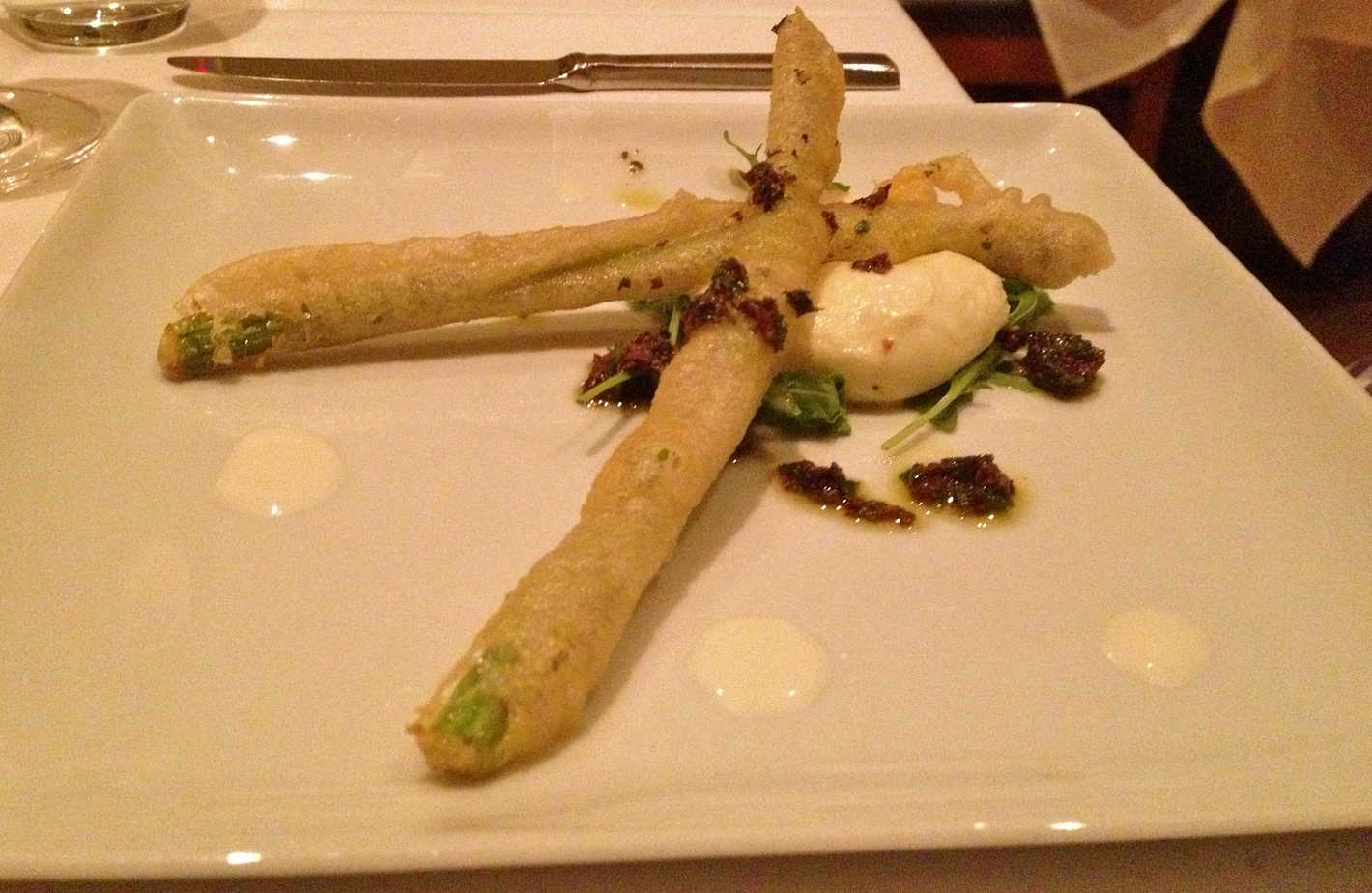 For my second course, I ordered the summer truffle fettucini with spring onion, asparagus and house made ricotta. This was my favorite dish of the entire evening. Telepan did not skimp on the truffles. Other than heavenly, it's hard to describe the exact flavor of the dish, but it was well rounded, balanced, and the veggies added a light freshness. And the truffles, mmmm, to die for.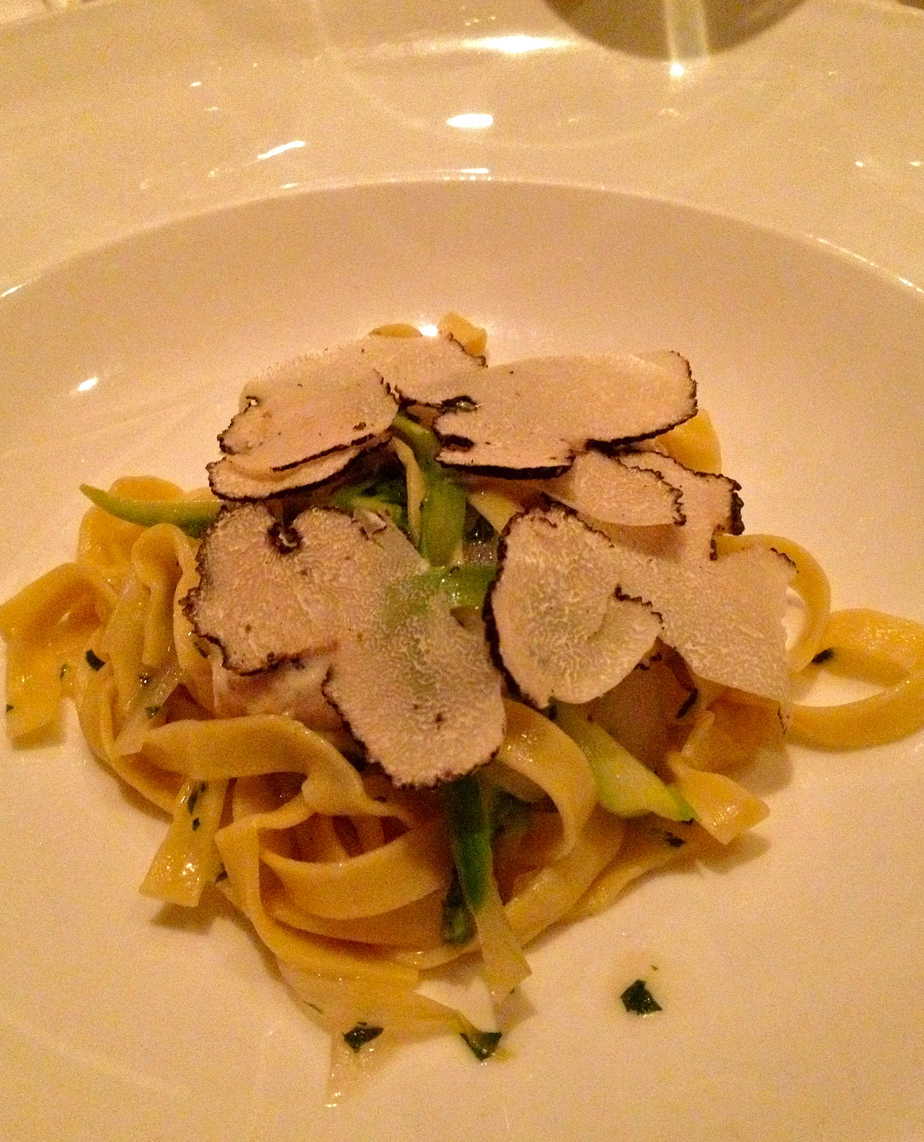 My friend's second dish was the wild greens agnolotti with sage, parmigiano and butter. I snagged a few tastes of this one too, and it was rich and satisfying (and so pretty to look at).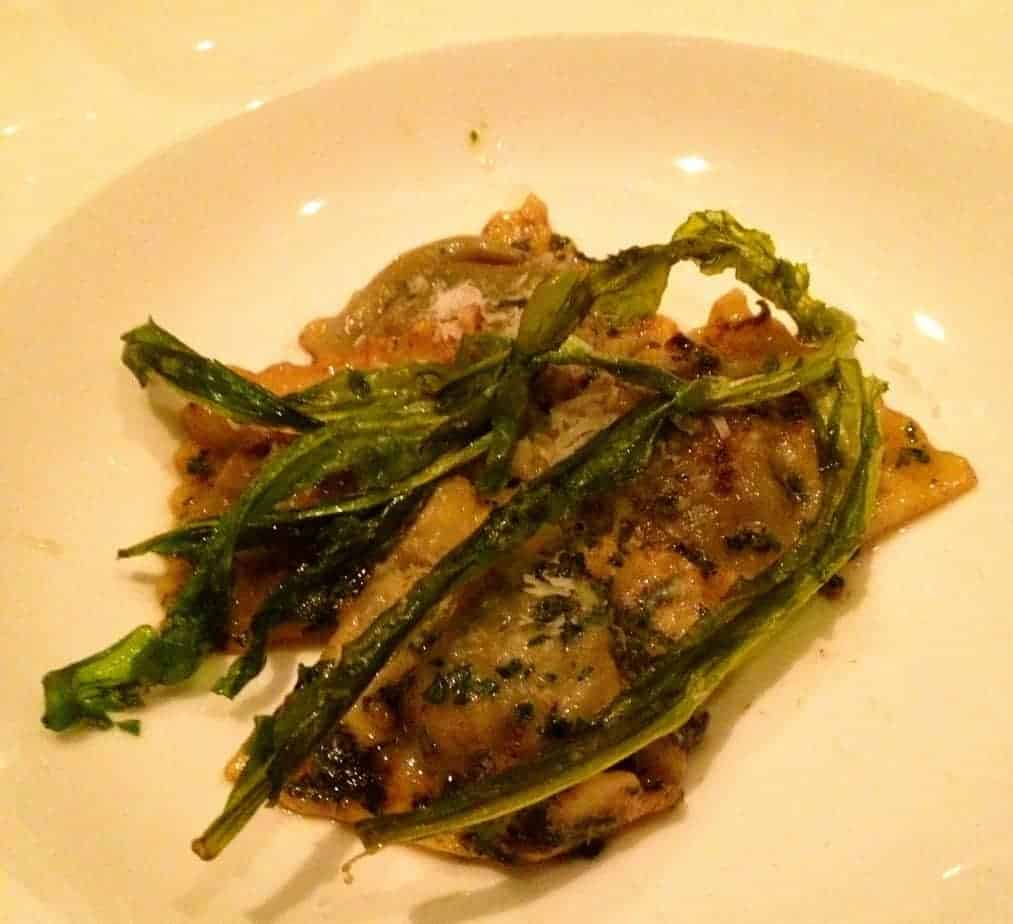 I decided to use my third, and main, course to branch out a little and try something I don't normally order. I am not a picky eater but, like most people, know what I like and often stick to that (red meat, pasta, chicken). I generally don't order fish in restaurants (unless I'm at a seafood restaurant) so I thought this experience was the perfect opportunity to get a main fish course. After talking to our waiter, I settled on the red snapper. It was soft, flakey and delicious and I savored every bite. I am not a fish orderer, but Telepan may have converted me.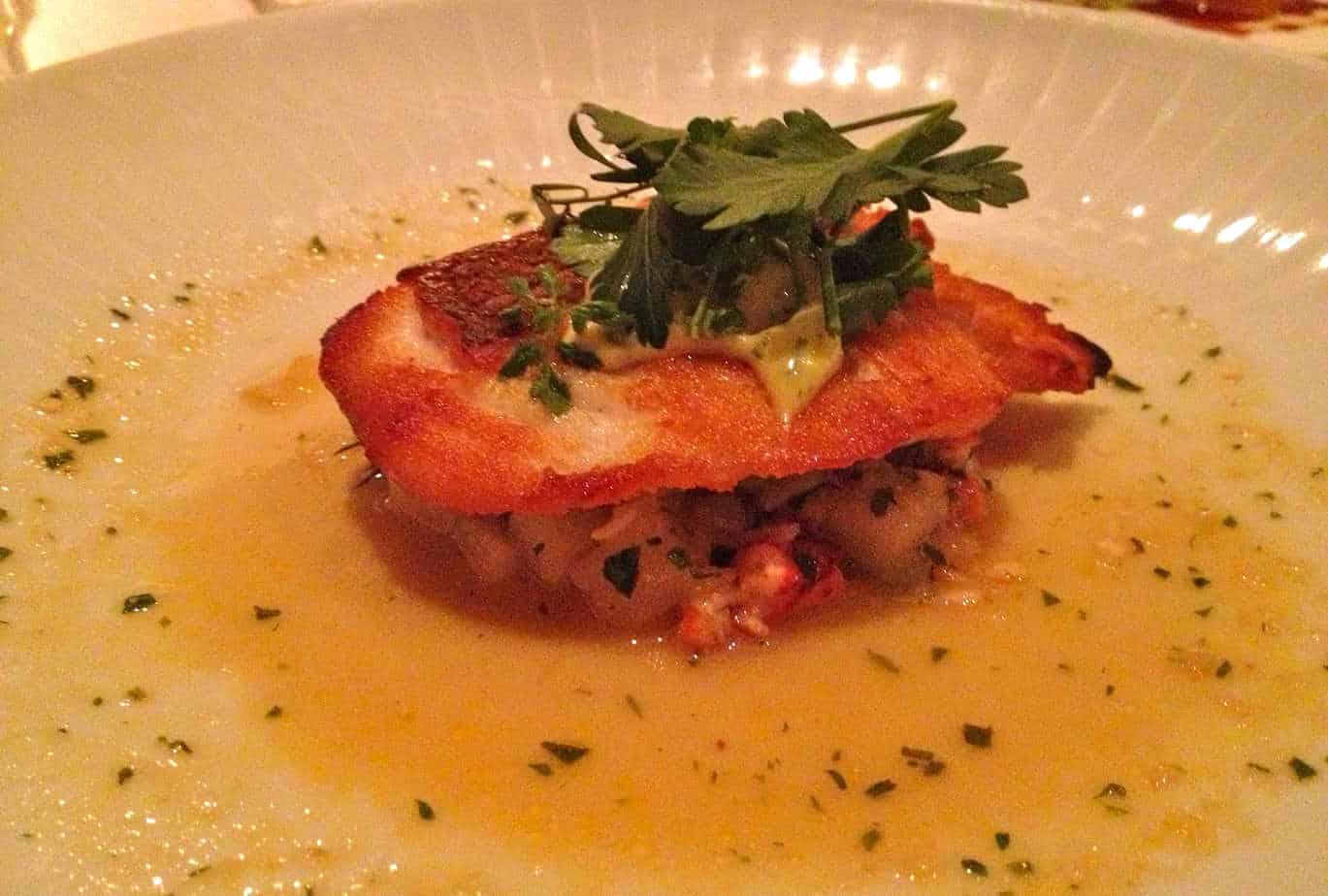 My friend got the heritage pork, which was hearty and cooked well. No complaints about the pork, but we quickly compared it to the pork he ordered at Hudson Clearwater a few days earlier, and unfortunately, Hudson Clearwater took the victory in the pork category.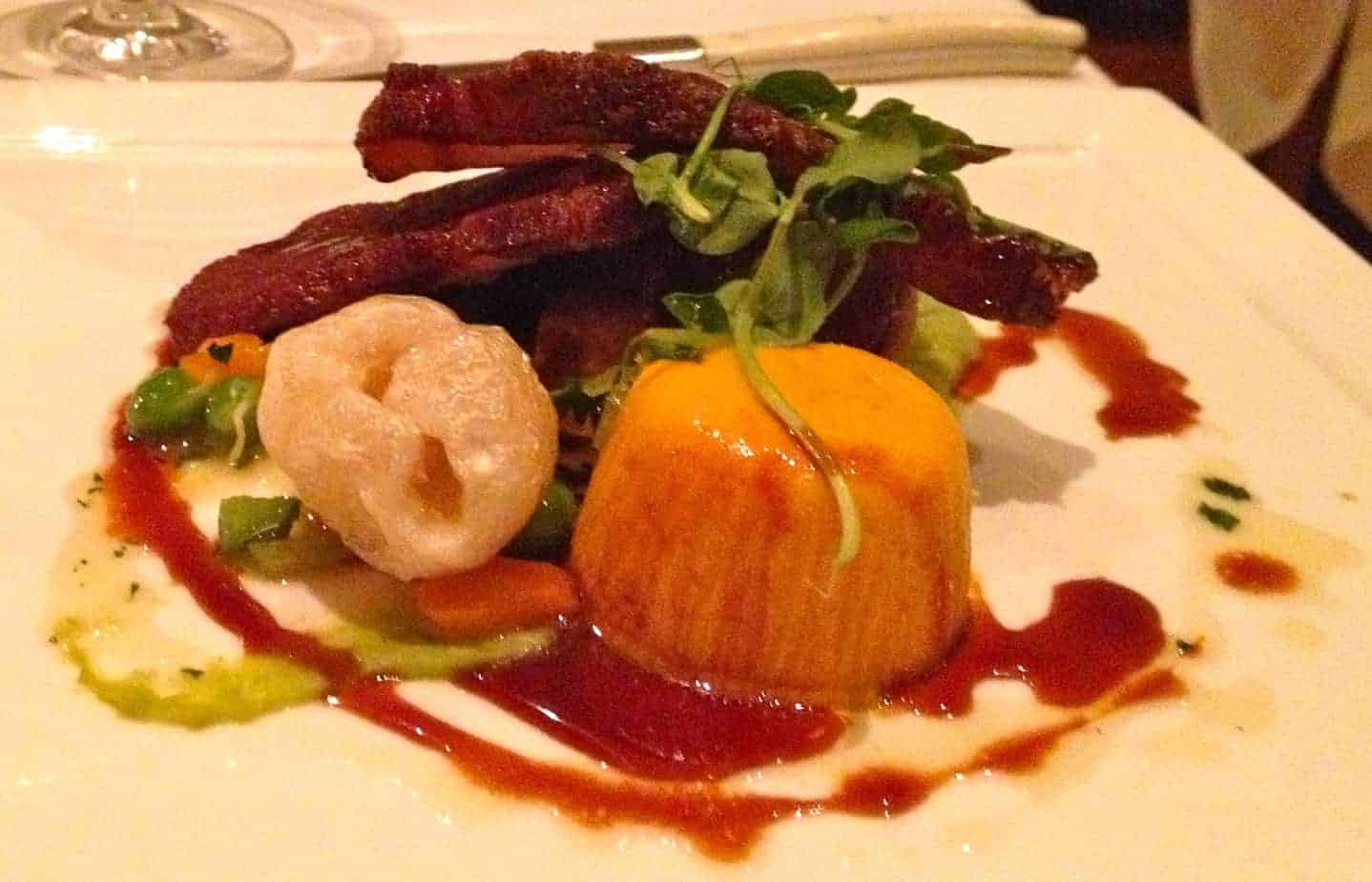 We ended our meal with dessert: for me, the pineapple upside down cake, for him, Telepan's take on a s'more. Both were artfully done and were the perfect way to cap off the meal. Mine was a tad sweet, but I loved the coconut ice cream that came with it. The dark chocolate and roasted marshmallow in his were divine.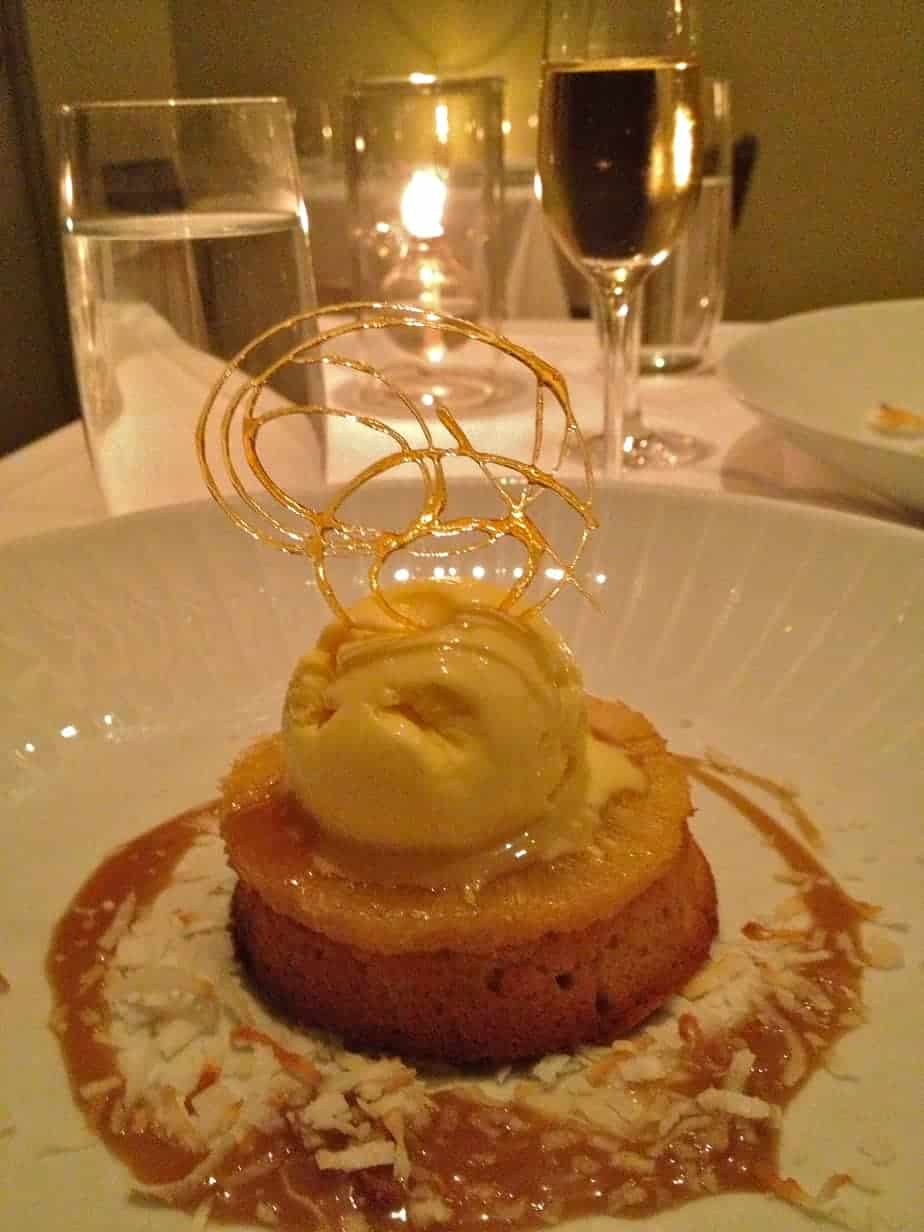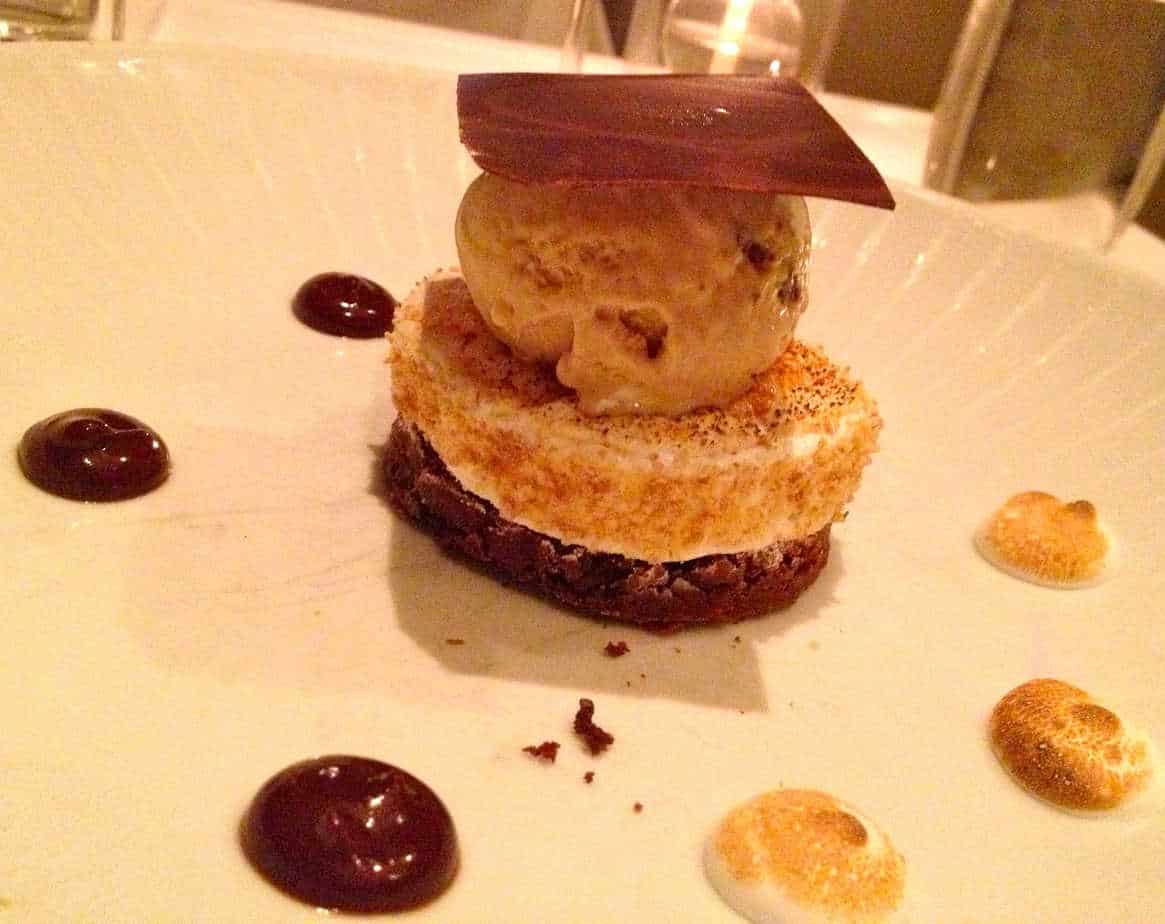 For my first tasting menu experience**, Telepan definitely hit it out of the park. Not only was our meal delicious, but the pacing of the courses was perfectly timed and we did not feel rushed at all. I also appreciated that the sommelier was on top of his game and had tremendous expertise, but also explain the flavors of the wine he chose to pair with our dishes in a way (with my limited wine expertise) I could understand and appreciate the harmony of flavors.
This is definitely a $$$$ place that is not somewhere for a meal on a casual Tuesday, but don't let the price deter you, it is worth it. If you're in New York and you're looking for a place to celebrate a special occasion or to treat yourself to a delicate and delightful meal, you should save your shekels and splurge at Telepan.
**Next on my list is a tasting menu at Bistro La Bon in Charlotte (I hope!)
map & more
score: 9.5
spending: $$$$
neighborhood: upper west side, new york
cuisine: american, fine dining
official website
[googlemaps https://maps.google.com/maps?f=q&source=s_q&hl=en&geocode=&q=Telepan,+West+69th+Street,+New+York,+NY&aq=0&oq=telepan&sll=35.203153,-80.839829&sspn=0.637372,1.104126&ie=UTF8&hq=Telepan,&hnear=W+69th+St,+New+York&t=m&ll=40.775228,-73.979917&spn=0.004062,0.005343&z=16&iwloc=A&output=embed&w=250&h=250]