I've been going to the Outer Banks with my family for 26 years (yup, that's right, my whole life). We go every summer, and sometimes sprinkle in a fall, winter or spring trip here and there. We always (except for a few summers in the late 90s, early 00s when we stayed in Ocean Sands and one summer my mom, friend and I stayed in Southern Shores) stay in Duck, which is a quaint little town (it went from tiny village to big booming town in 2002) in the Northern Outer Banks. Aside from vacation rentals, water sports, and the Atlantic Ocean, Duck is home to several shops and restaurants, many that we visit year after year.
One of our favorites is Sunset Ice Cream, which opened in the Duck Waterfront Shops 15 or so years ago. It's a tiny place, wedged between a kids' toy store and other ever changing specialty shops, along a board walk facing the Currituck Sound. Boasting three small tables, a few benches, and a never ending line in the summer, a visit to this locally owned ice cream and coffee shop is a summer must. Waiting in line brings back memories of family beach vacations with our cousins—a gaggle of kids, red and crisp from boogie boarding and jumping in the waves all day, with millions of demands (for hermit crabs, card games, toy guns, stuffed animals, whatever we could get our hands on from the toy store next door). Our parents would just shut us up with the sticky, sweet ice cream; that often melted down my hands and stained my t shirts. Even though my sister and I (have clearly) outgrown the toy store, and our cousins don't come down every summer now, our family makes sure to stop at least once (usually several times) for a scoop or a milkshake at our spot.
A few weeks ago we were in Duck for our annual family vacay. After a long day in the sun and a delicious dinner made by dad, my sister, K, and I popped up the road to get something sweet. We got to Sunset Ice Cream right in time for sunset, and gazed at kayakers along the horizon while we waited in a shockingly short line.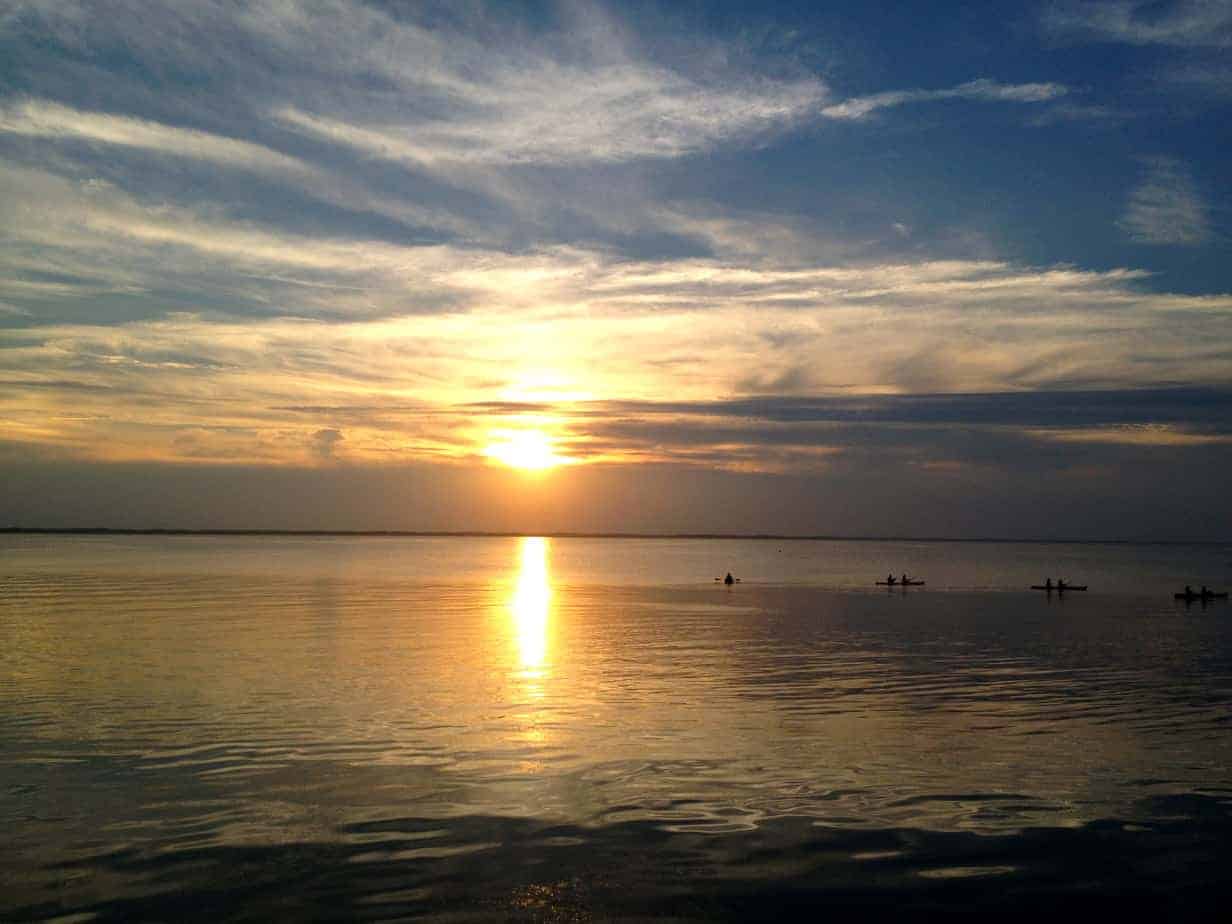 I love Sunset for all kinds reasons—it's locally owned (and it's always fun to support local), it's in a beautiful place (no complaints about eating ice cream and watching the sunset, and there's always something for everyone. Sunset offers about 12 or 13 flavors in their rotation all shapes and sizes of cones (including chocolate dipped sprinkle cones and pretzel cones), and on top of the ice cream selection, they have a variety (read: ton) of custom shakes and other creations that they can make at the drop of a hat. Want a scoop of chocolate chip cookie dough in a cup? Sure thing. Craving mint chocolate chip with oreos and hot fudge? No problem. A Charlie Brown (chocolate and peanut butter) milkshake would really hit the spot? Awesome. Basically any flavor combination you can come up with and any consistency you desire, they can make. If you want to lick your ice cream, cool. If you want to eat it with a spoon, great. If you'd rather drink it, along with a  shot of espresso, that's just fine (in fact, their well known for their espresso milk shakes—vanilla ice cream with a shot or two, blended together). They also have a variety of hot and cold coffees, which always look amazing.
One of my favorite concoctions for when I'm in the mood for drinking my ice cream rather than eating it is a freeze.  A freeze is a refreshing blended beverage of rainbow sherbet (my absolute favorite) and sprite. Similar to a milkshake, but non dairy and fruitier. On this particular evening, a freeze was right up my alley. When K and I reached the window, I eagerly ordered my freeze, and K her double scoop in a waffle cone, and we patiently waited as the girls behind the counter quickly and methodically got to work. It was seconds from the time K handed over the bills (cash only! How adorable!) until I was sucking the sweet blend of orange, raspberry and pineapple.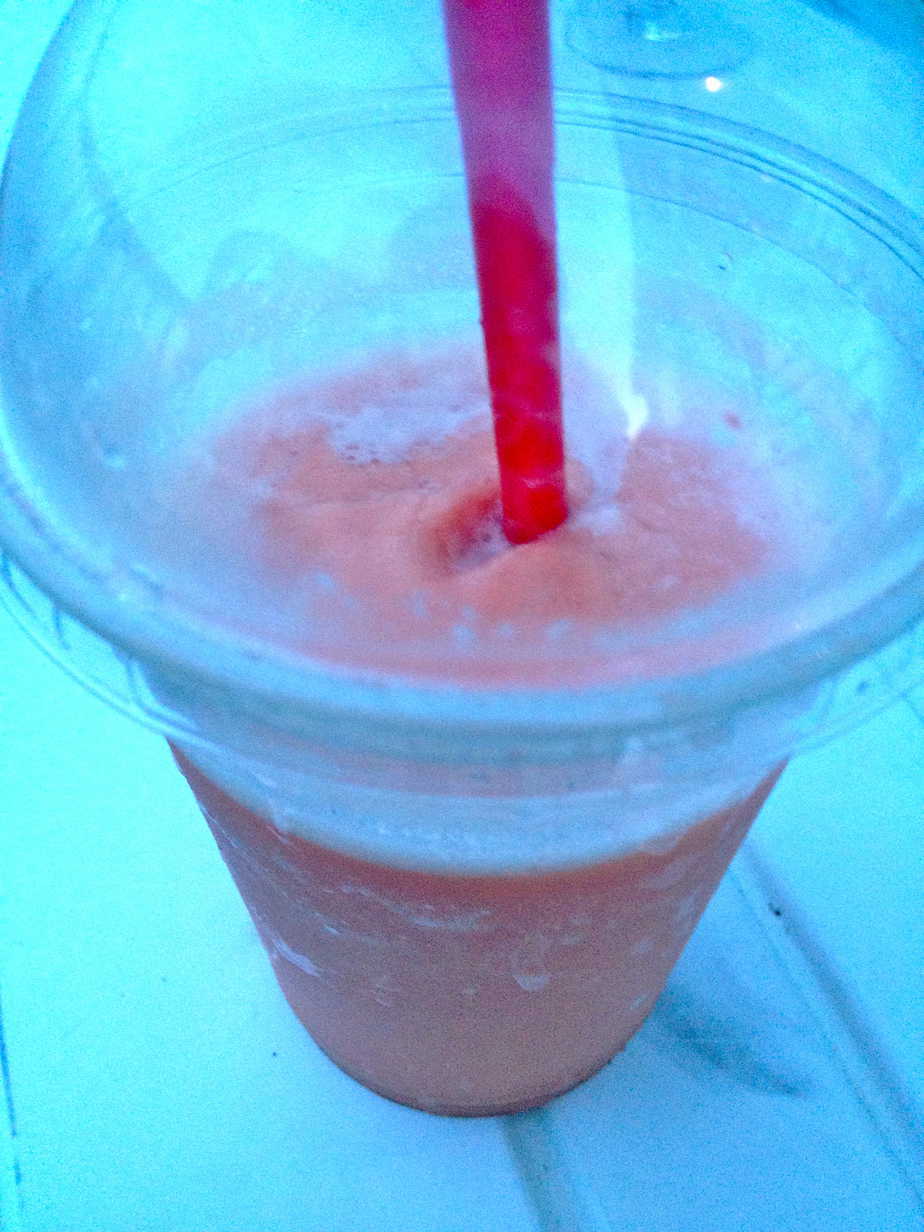 To me, beach vacation=ice cream. The next time you're at the Outer Banks, make the trip up to Duck and grab a scoop at Sunset Ice Cream. The prices are a bit steeper than your run of the mill chain place, but supporting a strong, local business is worth it. The staff is always friendly, quick and relatively patient (they deal with a LOT of tourists) and the views and sunset can't be beat.
map & more
score: 9.5
spending: $
neighborhood: duck, nc (the outer banks)
cuisine: ice cream, coffee
official website
[googlemaps https://maps.google.com/maps?f=q&source=s_q&hl=en&geocode=&q=1240+Duck+Road,+Kitty+Hawk,+NC&aq=0&oq=1240+du&sll=36.170655,-75.756054&sspn=0.019678,0.034375&ie=UTF8&hq=&hnear=1240+Duck+Rd,+Kitty+Hawk,+Dare,+North+Carolina+27949&t=m&ll=36.1701,-75.756998&spn=0.017322,0.021372&z=14&iwloc=A&output=embed&w=250&h=250]