My next stop in Winston-Salem was for lunch on our second conference day. After our fun (but disappointing) experience at Buena Pinta, I was looking for a yummy lunch (preferably somewhere we could sit outside on a gorgeous, sunny day). A group of us followed my coworker D down the street to Mooney's Mediterranean Cafe (he had eaten lunch there the day before and said it was delicious). Mooney's Mediterranean Cafe had a few outside tables and we beat the lunch rush, so we were able to snag one (which was perfect after sitting in a hotel ballroom all morning).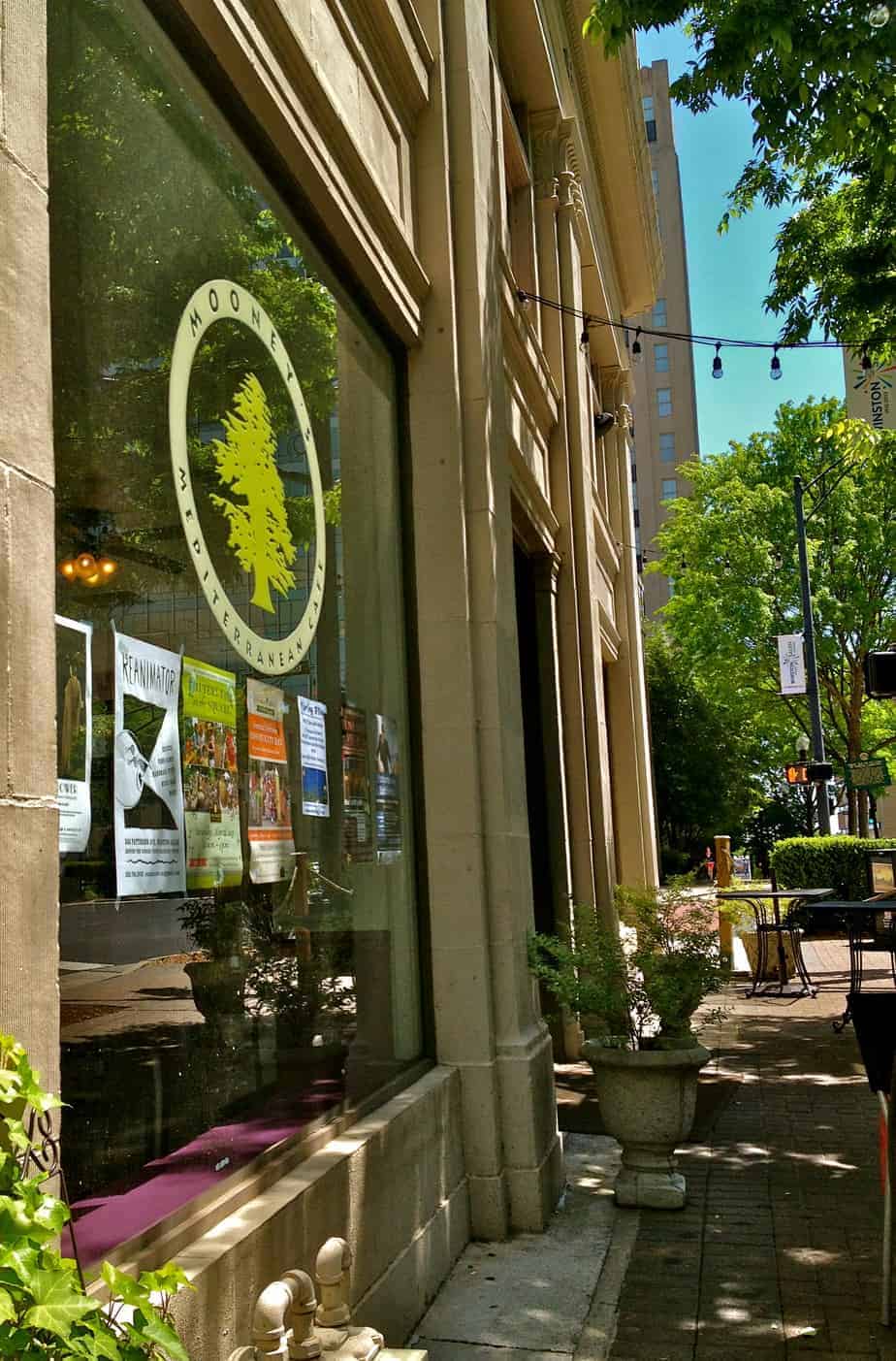 Mooney's menu greeted us with with a vast array of mediterranean choices: from falafel, to hummus, to shwarma, to baba ganouj, and a variety of pita sandwiches. I decided on the sampler platter (your choice of four dishes) because I really couldn't make up my mind (I really want to go back and try four more!). I got the cous cous, hummus, falafel and lentil soup (which was the soup of the day).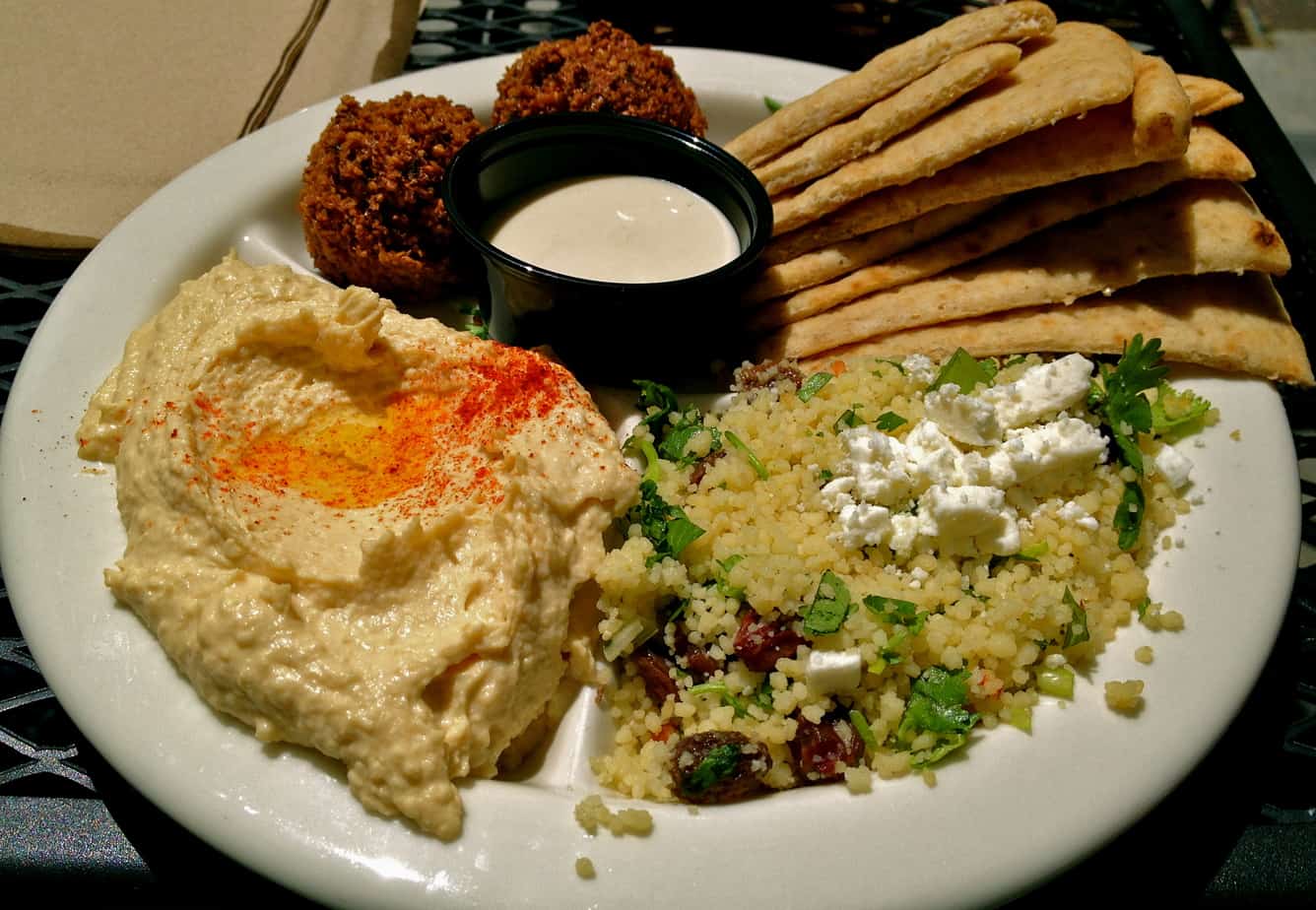 After ordering at the counter, we sat outside and our food was brought out to us. There was a variety of dishes at our table: several of my companions decided on different combos of the sampler platter like me, there was a chicken platter (or two) and a few pitas (which looked amazing).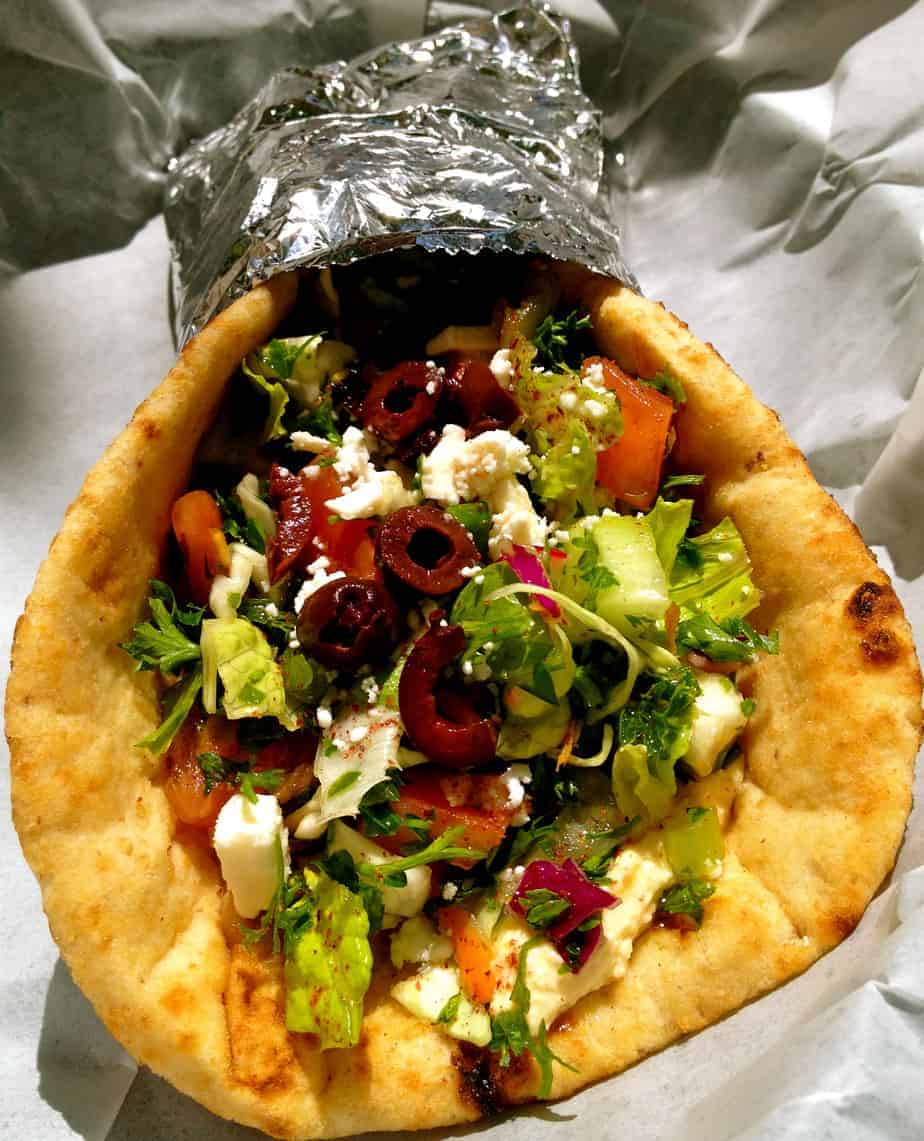 I briefly got food jealousy and thought I should have ordered a gyro, but once I started eating, I did not regret my order one bit.
The falafel was seasoned and crisp and piping hot and soft on the inside when I broke it apart. I added a bit of hot sauce and really liked the creamy dipping sauce it came with. The hummus was delicious; I could taste all of the yummy chick pea goodness blended into this creamy mixture and the wait staff brought us plenty of extra pita for dipping. The cous cous was light and fresh, and I loved that fresh feta was one of the components. And my soup was really great too: Mooney's definitely did not skimp on the lentils, and there were delicious chunks of carrot and potato throughout (though it was a bit hot for a soup day, I was still happy and slurped it up).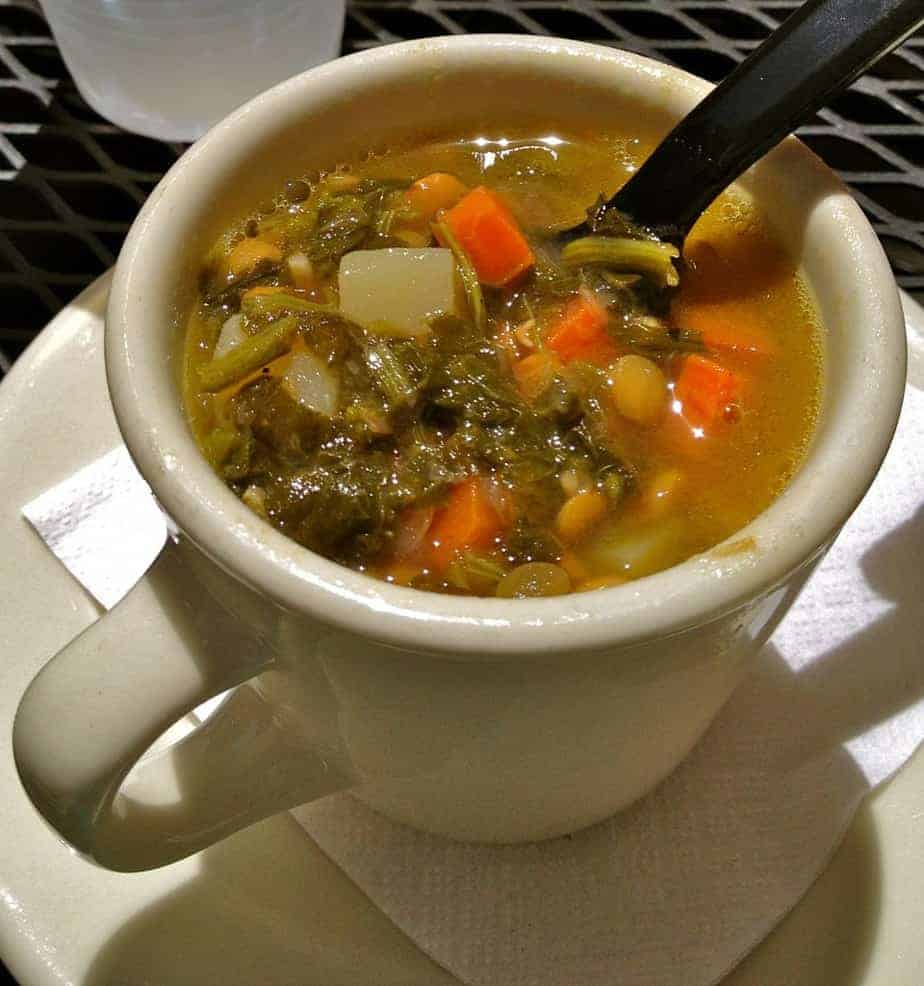 I went back to our afternoon sessions stuffed and on the verge of a food coma. If you are ever in Winston-Salem and like mediterranean food, Mooney's is something your must add to your list.
map & more
score: 8
spending: $
neighborhood: winston-salem, nc
cuisine: mediterranean
official website

[googlemaps https://maps.google.com/maps?f=q&source=s_q&hl=en&geocode=&q=Mooney's+Mediterranean+Cafe,+West+4th+Street,+Winston-Salem,+NC&aq=0&oq=mooneys+me&sll=35.203153,-80.839829&sspn=0.637372,1.104126&ie=UTF8&hq=Mooney's+Mediterranean+Cafe,+West+4th+Street,+Winston-Salem,+NC&t=m&ll=36.098562,-80.245042&spn=0.008669,0.010686&z=15&iwloc=A&output=embed&w=250&h=250]