Our conference ended Friday around lunchtime, and it was time to say goodbye to Winston-Salem.  I was surprised how exhausted I was from sitting in a hotel ballroom for three days, so no offense to Winston-Salem, but I was ready to get home (and I definitely missed the Pheebs). I hopped in the car with two coworkers and we sped on the highway to get back to Charlotte, with a plan to stop for lunch on the way.
There was just a brief discussion about what we wanted to eat and easily settled on barbecue. While one of the culinary joys of living in Wisconsin was cheese curds, I love living in North Carolina because of barbecue. I could eat a pulled pork sandwich or some brisket or some ribs anytime, I don't think I would ever get sick of it (famous last words). And I grew up on Eastern Carolina style barbecue; every summer, my family drives down to the Outer Banks to spend a week in Duck, NC, and every summer my mom and I have to get some pulled pork and hush puppies. I love the slightly tangy, slightly spicy vinegar sauce that drowns the perfectly pulled pork, and I love the crunch of coleslaw as I dig in. As soon as B and D said we would be stopping for barbecue, I was totally in.
We stopped at Lexington Barbecue, which is a well known joint in Lexington, NC, just off the highway between Winston-Salem and Charlotte (definitely closer to Winston-Salem). It was recently named one of the top 20 places for barbecue in the United States. The parking lot was packed, but we found a spot, and the delightful smell of smoked meat wafted through the air. Once we were inside, we had to wait about 5 minutes for a table (we came right at lunch rush) so that gave me a chance to soak in the décor, which was a total hodge podge that reminded me of a farmhouse kitchen. Once our table was ready we were ushered over by the sweetest waitress, and she was quick to take our drink and food orders. The gents got sweet tea, and our waitress was more than generous on giving them probably about 5 refills. D and I each got a pulled pork sandwich with coleslaw, I added a side of baked beans, and B got a pulled pork platter, with hushpuppies and slaw. Our food came out remarkably quick (on paper plates, which I found incredibly charming) and once my sandwich was in front of me, I realized how ravished I actually was.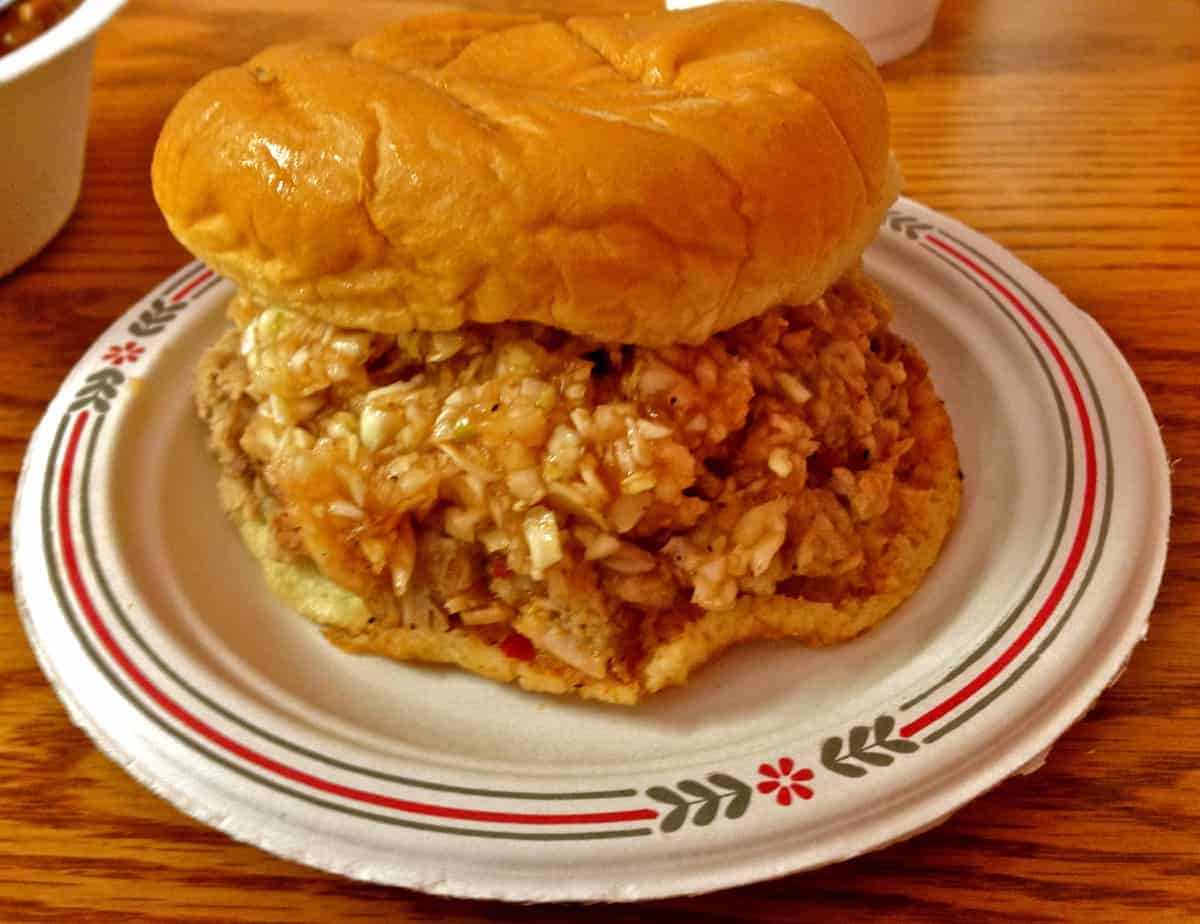 It was delicious! The pork tasted like it had fallen off the bone and had been smoked for hours; it was super moist and the flavor was spot on. It soaked up the vinegar like a sponge; and the sauce was tangy just like I like it, but I added some hot sauce to get a bit more spice. The slaw was fresh, creamy and crunchy all at the same time, and did not overpower the star of the show, the pork. The beans were also great, they were piping hot and also had a great earthy, smoky flavor.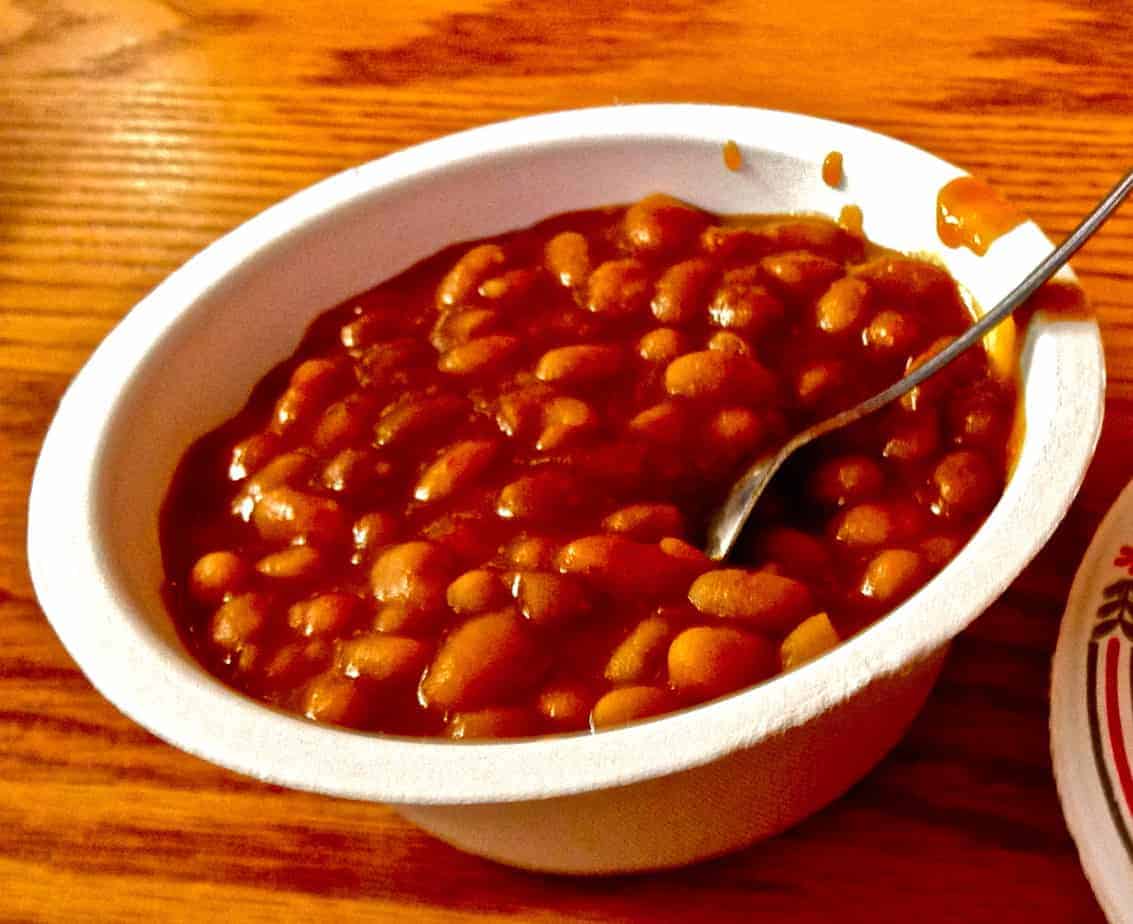 I ate all of my food with glee, and it set me up for a premium food coma nap once I made it back to Charlotte.
I would love to make a trip back up to Lexington for barbecue, but that seems a bit impractical when there are so many good places around Charlotte. Charlotteans, do you have any must go to barbecue spots that I need to check out in the Queen City?
map & more
score: 8
spending: $
neighborhood: lexington, nc
cuisine: barbecue

[googlemaps https://maps.google.com/maps?client=safari&oe=UTF-8&ie=UTF8&q=lexington+barbecue&fb=1&gl=us&hq=lexington+barbecue&cid=0,0,6663958349691826716&t=m&ll=35.834324,-80.267057&spn=0.004349,0.005343&z=16&iwloc=A&output=embed&w=250&h=250]