I know I promised a week in Winston, and I'm going to give it to you! Work got so hectic yesterday so I had to skip a Wednesday post, so our week in Winston will spill into the weekend!
This brings us to my second dinner in Winston-Salem. After our conference ended that day, my friends S, D and I decided to venture out into the sunshine to find some outside seating and enjoy happy hour. We walked a few blocks from our hotel and stumbled upon Hutch & Harris, which had several tables and umbrellas outside. We each ordered a cocktail off of the specialty cocktail list, which was innovative and appealing. S got the "Devil & the Deep Blue Sea" which was a martini of Malibu, Captain Morgan, and pineapple juice layered with blue curacao and a cherry; D got the "Ginger Barrel" (which she said was quite strong) which was a blend of bourbon, orange cognac, and ginger liqueur shaken with bitters and cranberry juice; and I ordered the "Laid Back" which was fresh basil muddled with simple syrup and mixed with gin and grapefruit juice on the rocks. Mine was extremely refreshing; and S's and D's both looked delightful. We spent a few hours chatting over our drinks, and then decided to move on and order some food.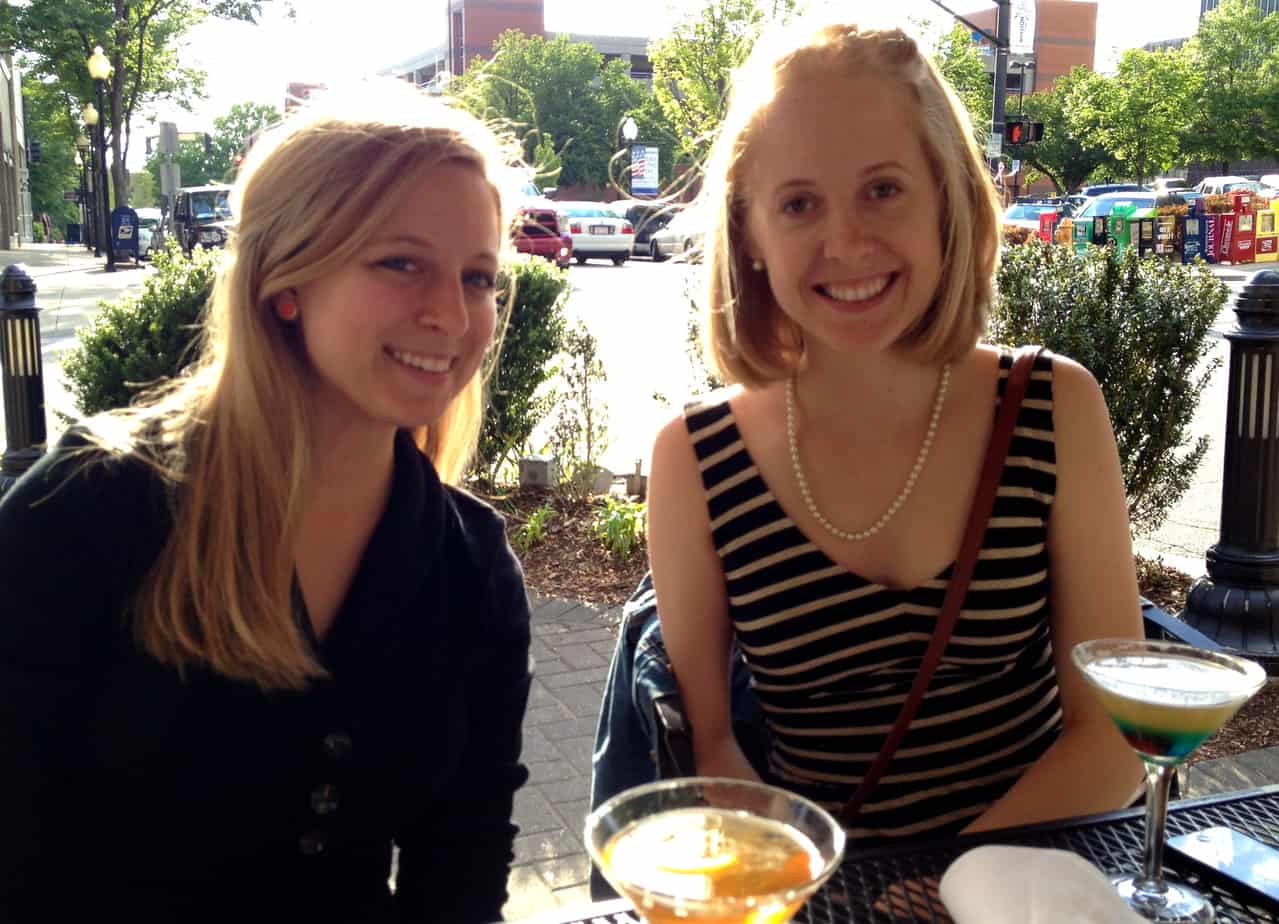 We met up with a few other coworkers and marched down 4th Street to see if we could score a seat on The Old Fourth Street Filling Station's patio. Unfortunately, we couldn't (the wait was about an hour and a half) and it was already a bit late and we were starving. So we walked back the way we came and decided to dine a Jeffrey Adams on 4th (we had heard the food was good and the second floor views were nice).
We had a large party and the hostess was very accommodating. She quickly put a table together for us on the second floor, but unfortunately because of the size of our party, we did not get to take advantage of beautiful, big windows on the second floor (maybe being in the back corner was a blessing in disguise for the other patrons?). Our server Mike was at our sides within seconds, and as soon as he told us sangria was on special, we ordered two carafes for the table (one red and one white) while we perused the menu. The sangria was good (a tad sweet), and definitely hit the spot.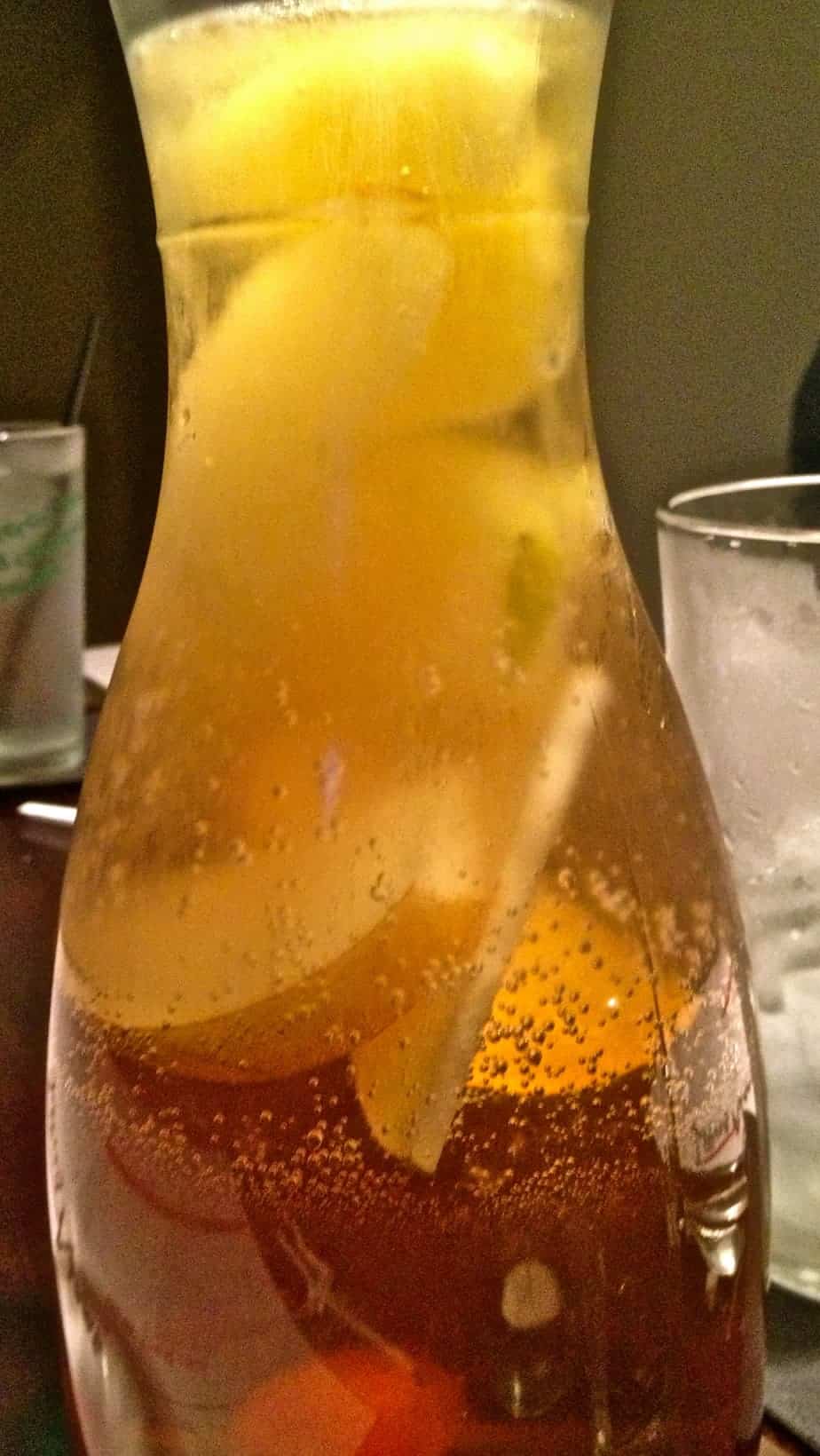 From what I heard and read, Jeffery Adams offered a pretty decent steak selection, so I decided to go all out and order a steak. I really liked the way the menu was set up: it gave you an option for your cut of meat, what topping you'd like (I am a more straightforward, meat lover, but the crab cake did appease me so I got it on the side) a choice of two sides and if you'd like a sauce (I went sauceless because again, as a straightforward meat kinda gal, I think the meat should speak for itself). Because of my inability to bring home leftovers (and reimbursement budget), I decided on a 4 oz filet (otherwise I may have splurged on the ribeye) with the gouda mac and seasonal veggies. I ordered my steak rare; I really like red meat, and rare like bloody, mooing rare. Mike took our orders quickly and I looked forward to my hearty meal.
When my food came out, it looked delicious. However, when I cut into my steak, it was well done. Sad. I am not usually one to send back my food, but I had been really looking forward to my bloody hunk of meat, and can't handle a well done steak, so I kindly asked Mike if they could fire another steak for me (I am a big proponent if you do send food back to be polite. I am also a big proponent of eating what you paid for, so if it is not cooked to your liking, it is ok to send it back). I kept my seasonal veggies and gouda mac and munched on those while I waited for my steak. Both sides were disappointing: while the gouda mac was good in theory, it looked (and tasted) a bit like it had been frozen or prepackaged (not like the fabulous mac and cheese I had a Leroy Fox a few weeks ago). The flavor was ok, but it was not evenly cooked or creamy.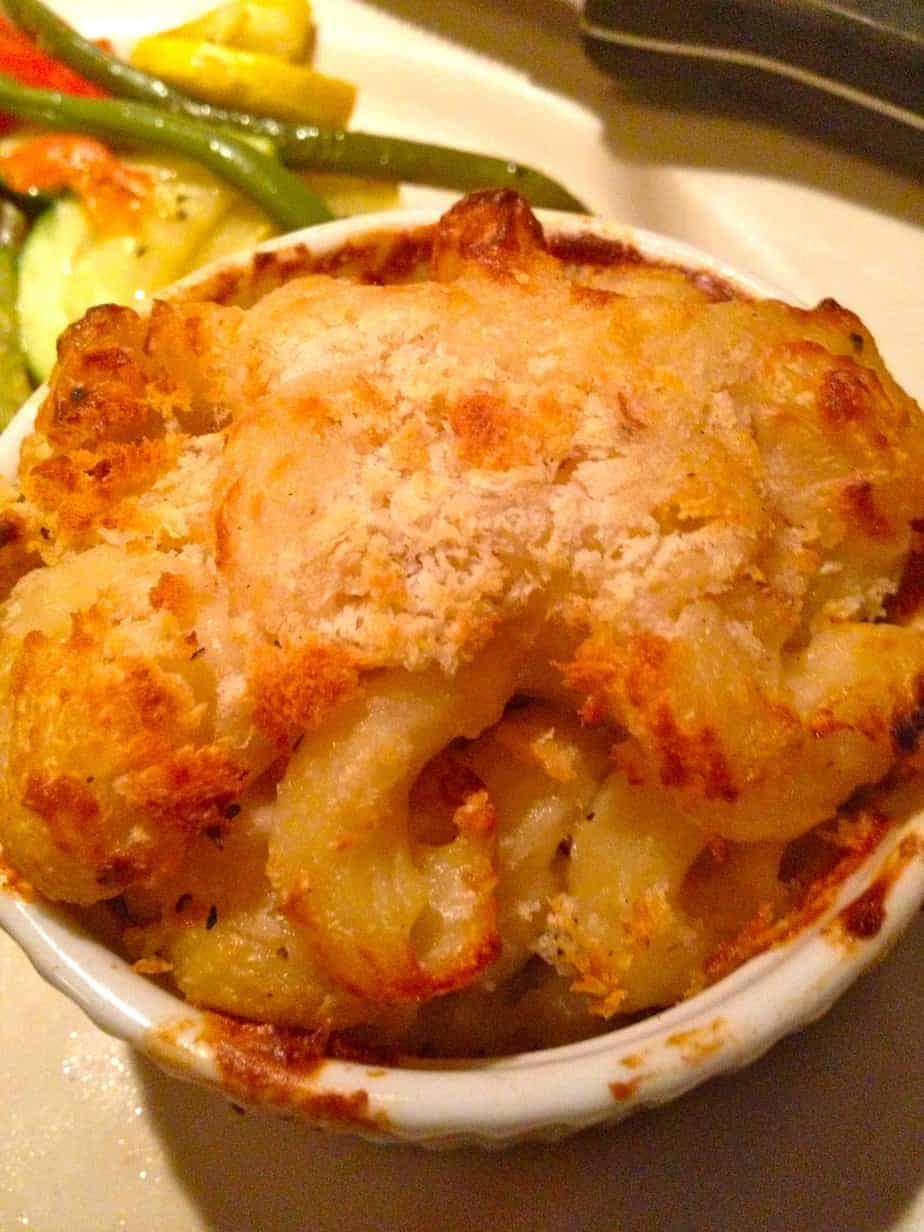 The veggies were fine, they were cooked a bit too much in oil. The crab cake was eh (I love myself a good crab cake), but I did eat it all. My steak came out a second time, and it was cooked probably closer to medium rare, which was good enough for me to eat (maybe I'm splitting hairs at this point, but I like mooing and bloody!). I was ravished, so the meal was satisfying, but not the best thing I'd ever had.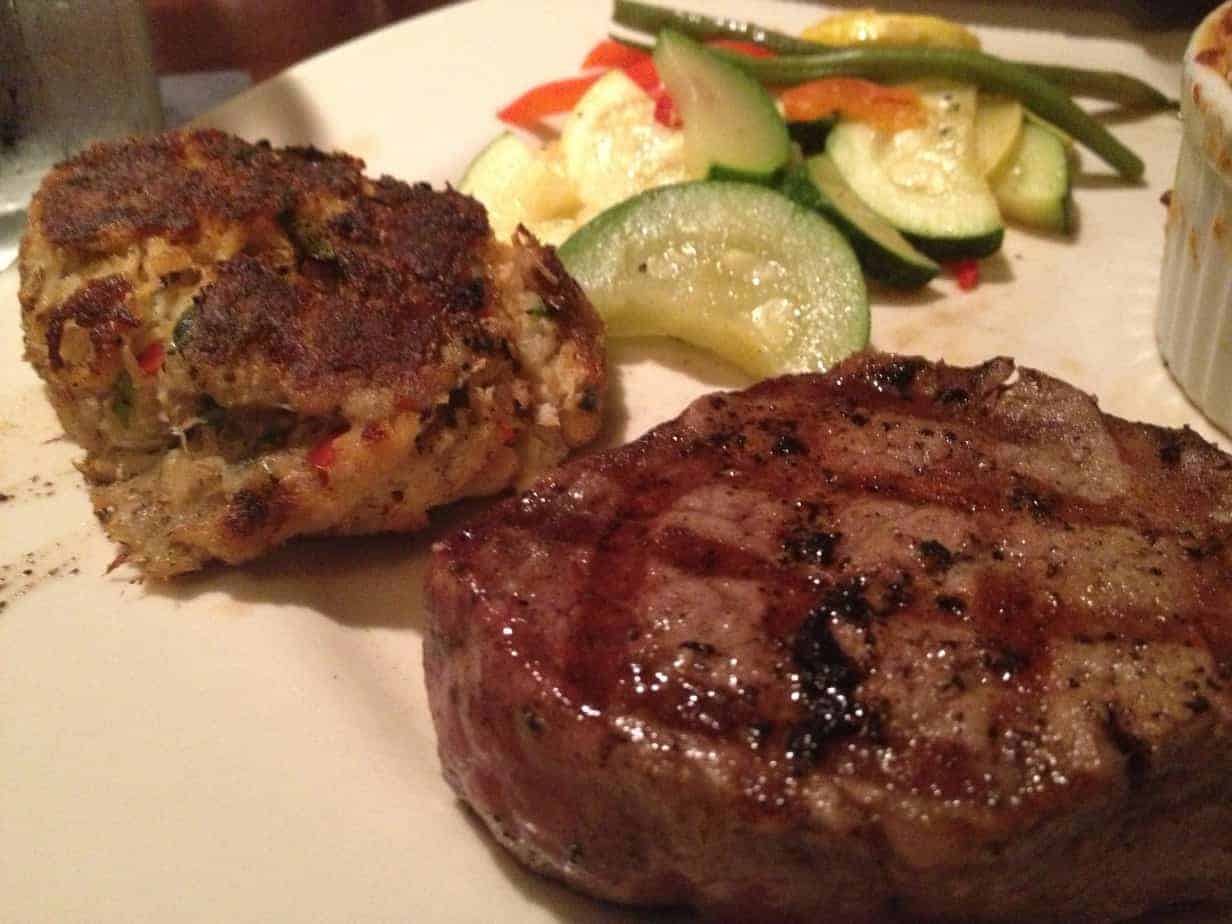 My friend J also ordered a rare steak and had to send hers back twice because it arrive twice closer to well done. My friend S had to send her steak back once because she ordered it well done and it came out medium rare. Maybe the kitchen was off on their temperatures that evening?
I did have an enjoyable evening and left feeling full and happy. Mike was extremely patient and attentive, and I did feel a little bad for him for all the steaks we sent back to the kitchen, especially because he was new. I made sure to give him a good tip because he was a great server.
Next time I'm in Winston-Salem I will probably skip Jeffrey Adams on 4th and maybe try to snag a table at The Old Fourth Street Filling Station. I also hear Artisan is good!
map & more
score: 4
spending: $$
neighborhood: winston-salem, nc
cuisine: american
official website
[googlemaps https://maps.google.com/maps?f=q&source=s_q&hl=en&geocode=&q=jeffrey+adams+on+4th+321+4th+street+nw+winston+salem&aq=&sll=36.098181,-80.247875&sspn=0.009848,0.017252&ie=UTF8&hq=jeffrey+adams+on+4th&hnear=321+4th+St+NW,+Winston-Salem,+North+Carolina+27101&t=m&ll=36.098181,-80.247874&spn=0.004334,0.005343&z=16&iwloc=A&output=embed&w=250&h=250]