The beginning of June brought the beginning of wedding season, and I was fortunate enough to head to Wisco for a long weekend to celebrate my cousin and his new wife, and one of my good friends from law school and his new wife too! (it's helpful when one gets married on a Friday and the other gets married on a Saturday only about an hour away). I packed my bags and flew out to Milwaukee on Thursday night (with a brief delay at the Charlotte airport waiting for President Obama to take off).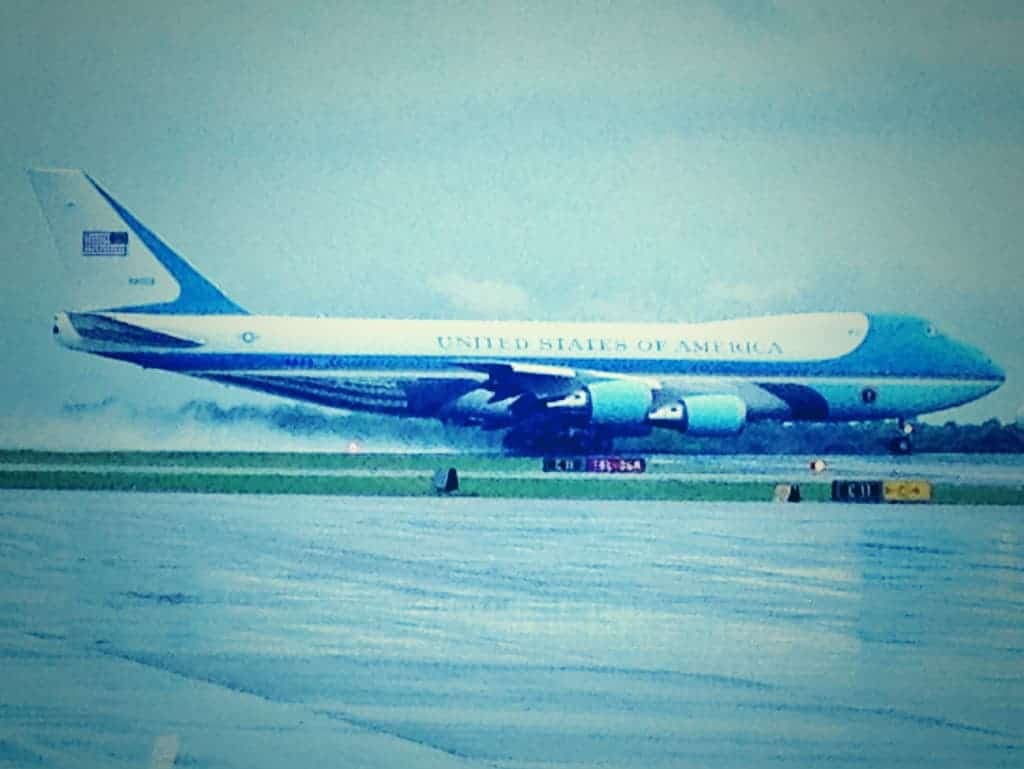 (I got a good view of Air Force One while leaving Charlotte!)
Both weddings were fabulous; it was so great to see family and friends that I hadn't seen in a long time (these photos are law school friends…for some reason I don't have any with my family!)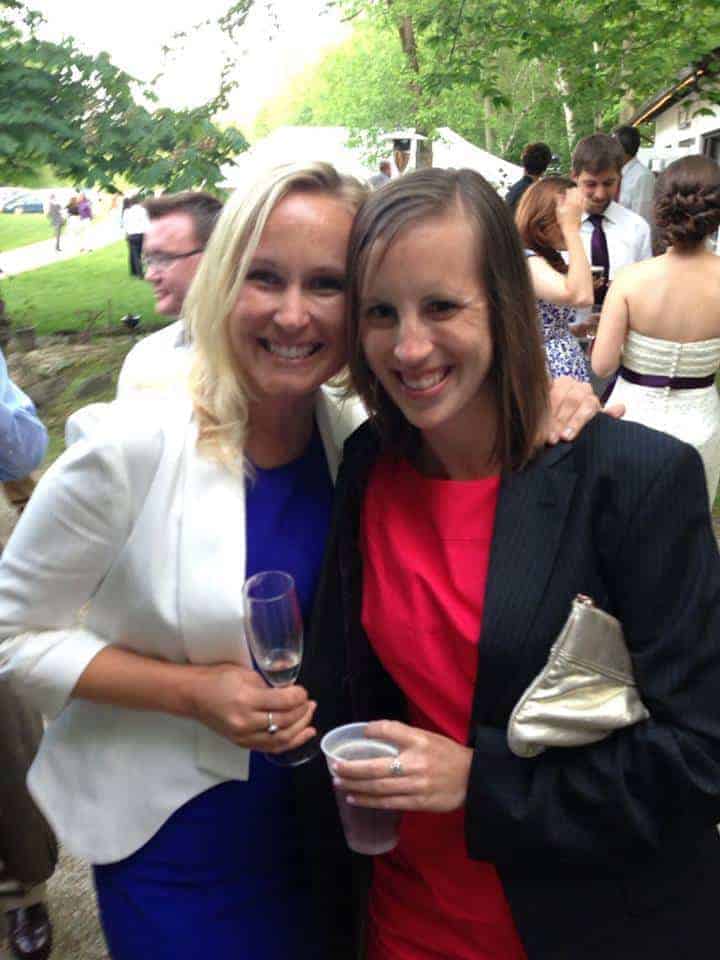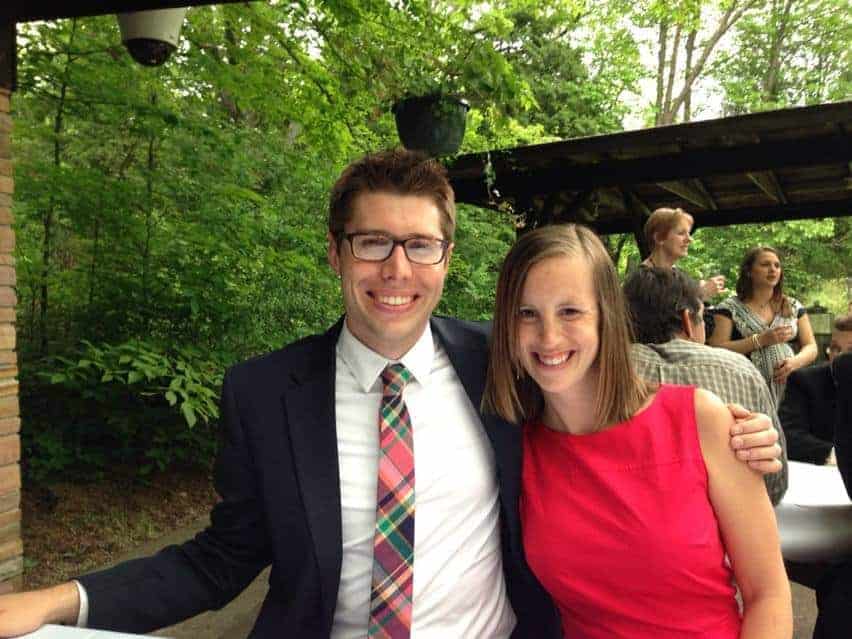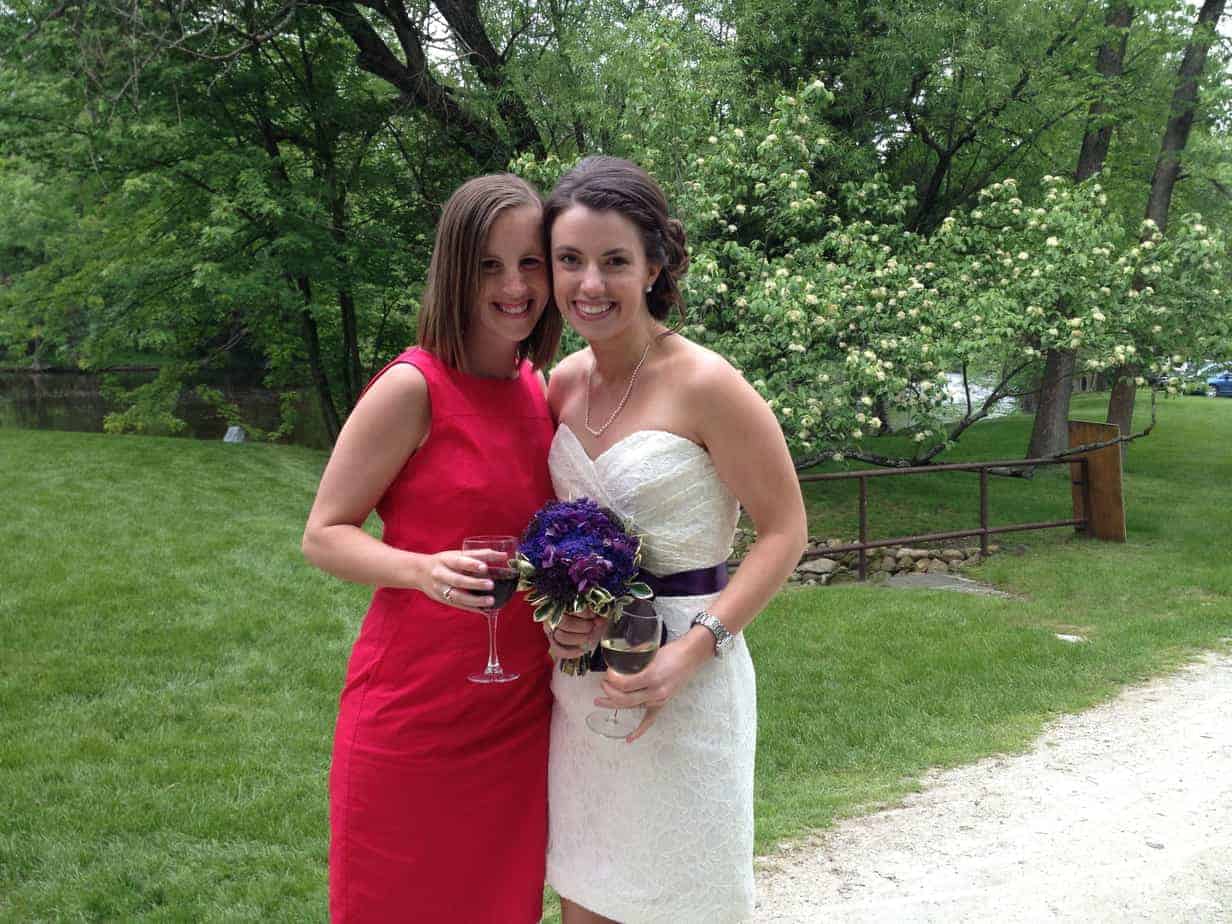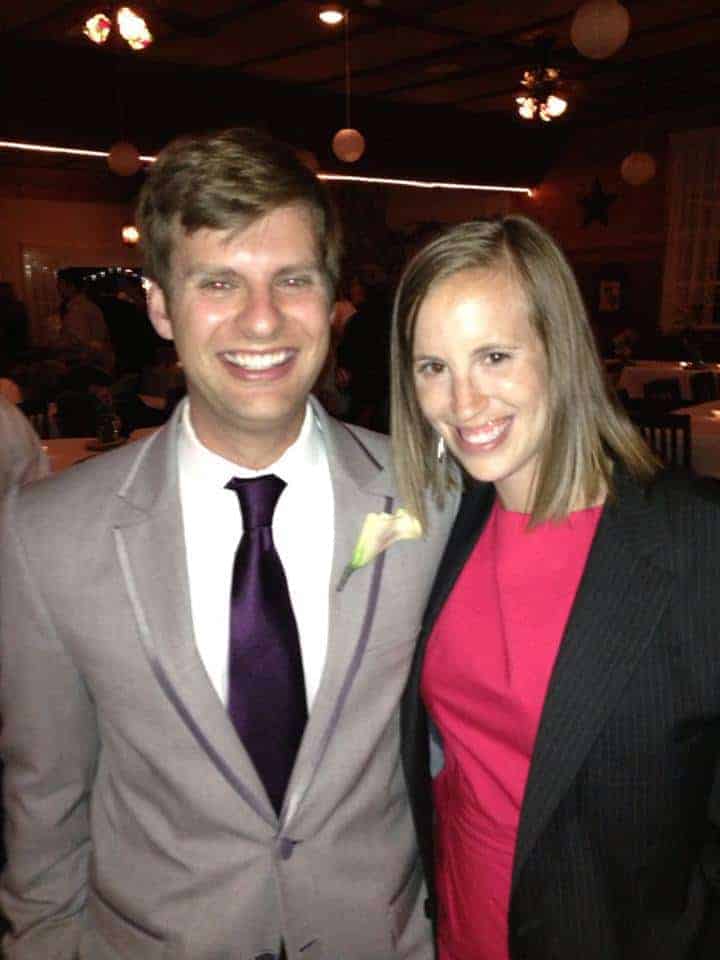 (me with the groom!)
By the time Sunday rolled around; I was exhausted. Luckily, a group of us had some time before we went our separate ways to grab brunch in Milwaukee at Cafe Benelux. This was my second time at Cafe Benelux; I had been once before a few summers ago on a weekend trip to Milwaukee from Madison (it was an excellent pre Summerfest meal). Cafe Benelux is modeled after European cafes and is named after the Benelux region in Europe (consisting of the Netherlands, Belgium and Luxembourg). Located in Milwaukee's historic third ward, it's a really cool place, with an amazing rooftop patio, beer selection, and even sponsors local bike racing teams. Cafe Benelux's brunch menu is extensive and delicious.
We rolled up a little after 11am and were faced with about a 45 minute wait for our group of 6 (not too shabby, and there was plenty of room on the sidewalk outside for us to chat and hang out while we waited). We ended up sitting outside to reap the benefits of a lovely Wisconsin summer day. Our waitress was knowledgable, friendly and attentive, and did not bat an eye when we order a round of (much needed) Bloody Marys and mimosas for the table. Cafe Benelux offers a wide selection of bloodies, including a stinking rose (made with garlic infused vodka) and rad barbie (horseradish infused vodka with bbq sauce) but I stuck with a traditional bloody with the house made Bloody Mary mix. It was perfect; spicy and refreshing. Cafe Benelux also offers a few twists on the traditional brunch mimosa, and one of my friends ordered a mo-mosa, made with flemish red sour ale and champagne.
Once everyone was happily sipping away, we placed our orders (including a few appetizers) and continued conversation. Our starters came out in no time, and were phenomenal. We had the tater tots (which are freshly made with bacon bits, blue cheese and served with a side of Siracha mayo) and the beignets (served with a Kahlua chocolate sauce). Holy wow! They were both amazing (I really wish that I had photos to show you but for some reason did not take any of the starters, which is why I am overcompensating above with wedding photos). The tater tots were huge; and were piping hot, perfectly fried and creamy on the inside (and no skimping on the bacon bits) and the Siracha mayo gave them the perfect kick. The beignets were sweet and swimming in the Kahlua chocolate. To say I was satisfied would be an understatment.
For my meal I ordered the breakfast burrito, which was made with scrambled eggs, house made chorizo, potatoes, monterey jack, siracha sour cream, and pico de gallo It was about the size of my head! It was bursting at the seams, chock full of yummy goodness. The flavors blended really well together, and I really enjoyed the chorizo (it was perfectly smokey and spicy). But, I was jonesing for a bit more cheese (we were in Wisconsin after all!).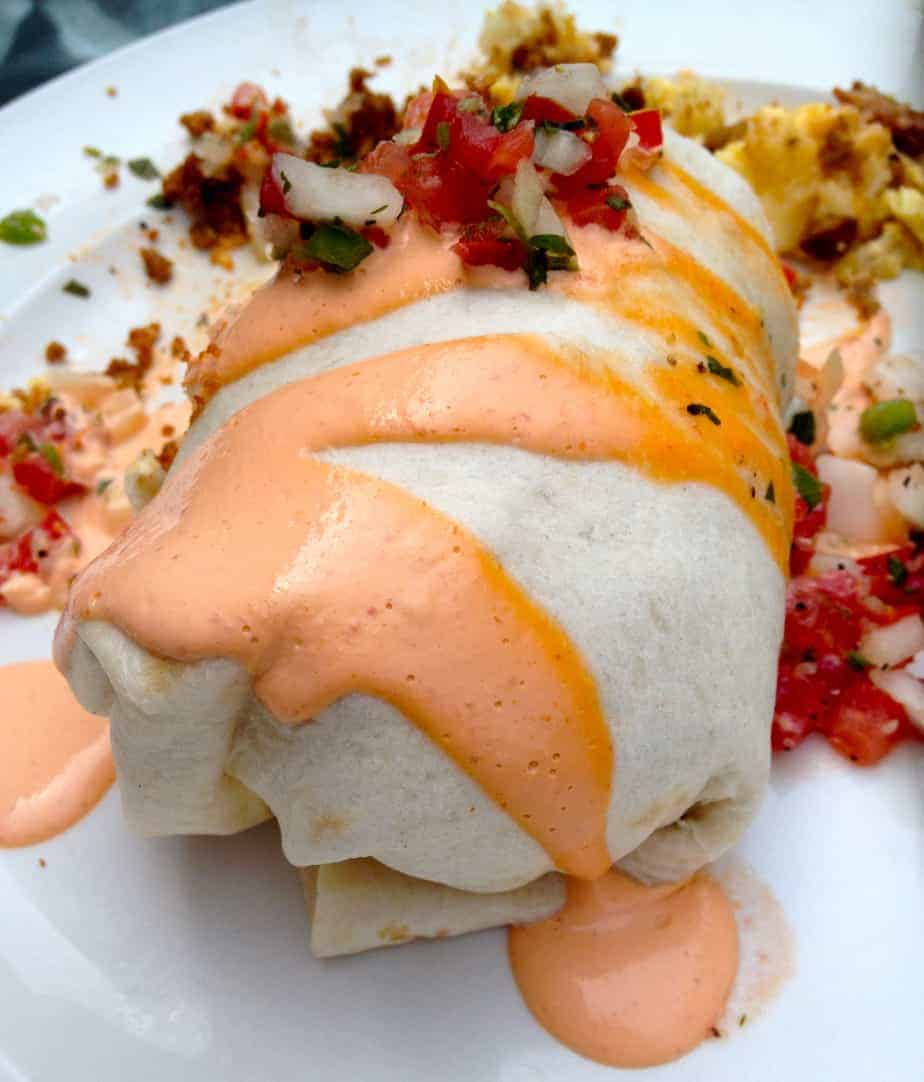 My friends got a variety of other dishes, from the chicken and waffle to the hodge podge. I've had the hodge podge once before, and it is wonderful. Think of it like a scrambler–cheddar cheese, bacon, sausage, eggs, potatoes, chorizo cream gravy and pico de gallo all mixed and melted together for a symphony of flavor. My friends who ordered the hodge podge were quite happy and went home with tons of leftovers.
We brunched for about three hours before we said our goodbyes and I made my way to the airport to fly back to Charlotte. It was such a fun weekend; I loved catching up with family and friends and celebrating with those I love. Brunch was the perfect way to cap of the weekend, and I promptly went into a food coma for my entire flight home.
map & more
score: 9
spending: $$
neighborhood: third ward, milwaukee
cuisine: american, belgian, brunch
official website
[googlemaps https://maps.google.com/maps?client=safari&oe=UTF-8&ie=UTF8&q=cafe+benelux&fb=1&gl=us&hq=cafe+benelux&cid=0,0,16758438048461531277&t=m&ll=43.034941,-87.907147&spn=0.003921,0.005343&z=16&iwloc=A&output=embed&w=250&h=250]