To celebrate my blogging milestone and to thank you, wonderful readers and friends, for reading, following, supporting, and helping make Off the Eaten Path the way cool thing I never imagined it could be, I've partnered with some of my favorite Charlotte restaurants and businesses for a fabulous giveaway, giving you the chance to win 22 different prizes, totaling a value of more than 800 dollars!
Thank you to: Duckworth's Kitchen and Taphouse, City Barbeque, Haberdish, Crepe Cellar, Growler's Pourhouse, Little Village Grill, Sea Level, Tandur Indian Kitchen, Inizio Pizza Napoletana, Kid Cashew, Lyft, Amelie's French Bakery, Paco's Tacos and Tequila, Midwood Smokehouse, Yafo Kitchen, Mama Ricotta's, Community Culinary School of Charlotte, Draught Charlotte, Coaltrane's, Legion Brewing, Gwen Poth Communications, and DK Communications Group for donating the giveaway prizes.
FIVE YEARS! WHAT?!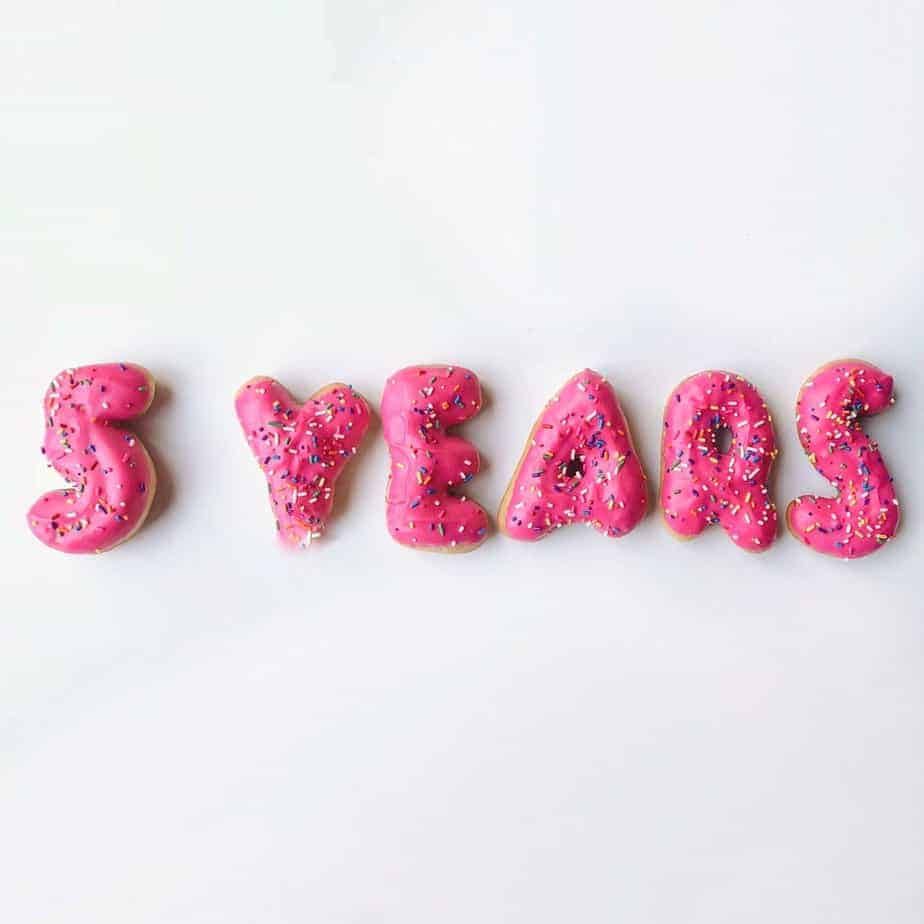 Five years ago today I pressed publish on my second blog post, which was, of course, about one of my favorite pizza places down the street from my apartment in Plaza Midwood (my first post, published the day before about my blog was my official intro to the Internet).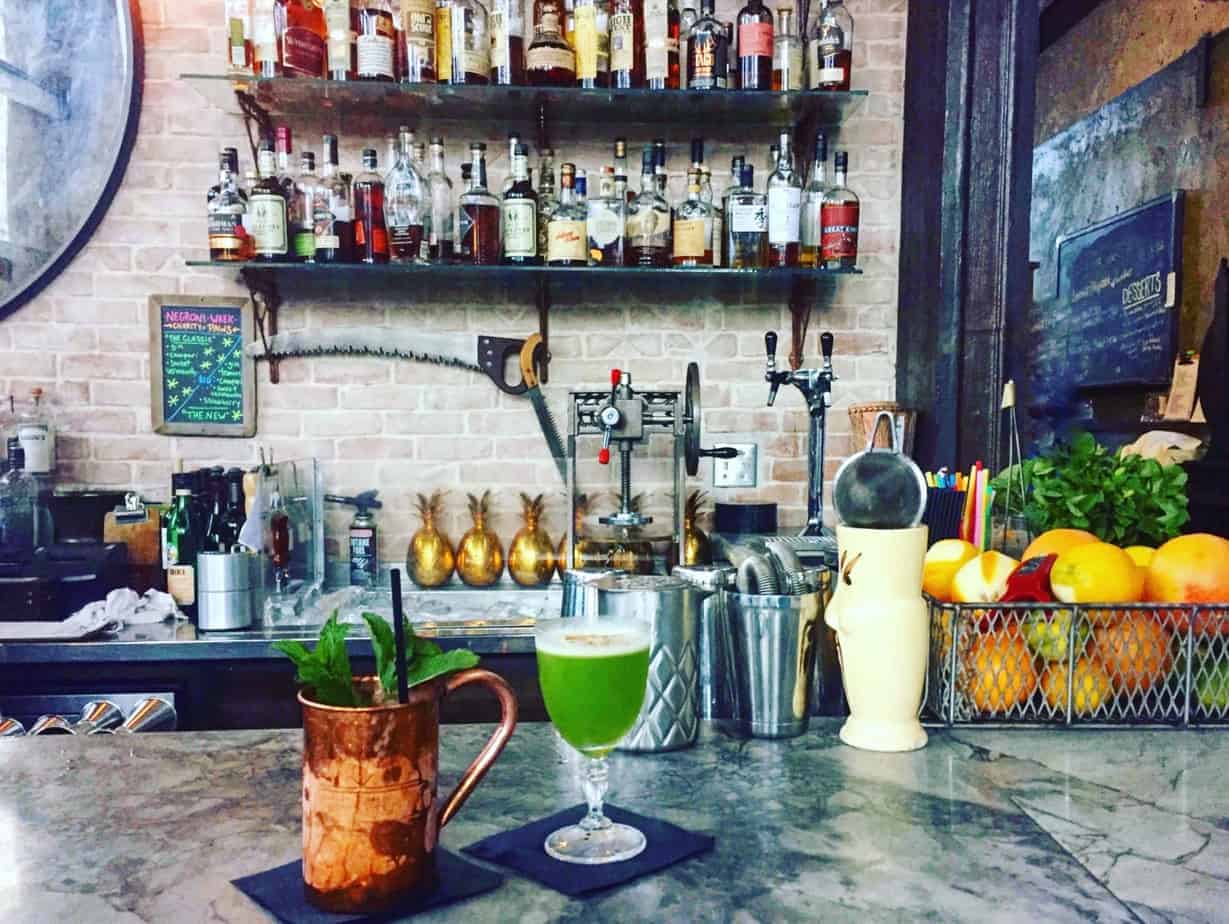 I thought it would be fun today to go behind the scenes (like I did last year and three years ago, I love comparing the answers still!) and answer some of my readers' most asked questions and reflect on some of my favorite moments from the past five years.
(And if you want to skip that part and head straight for the giveaway, I don't blame you, just scroll to the bottom!)

While Off the Eaten Path has changed over the past five years: most notably, from "experiment" to income producing side hustle with a significant improvement in my photos (why I ever thought it was a great idea to take photos of food at night is a question I will never be able to answer); my reasons for blogging have staying the same: I like to write and eat and share my musings with my fabulous readers.
Whether this is your first time here or you've been a loyal reader of Off the Eaten Path since the pre-Instagram days of dimly lit salads, thank you!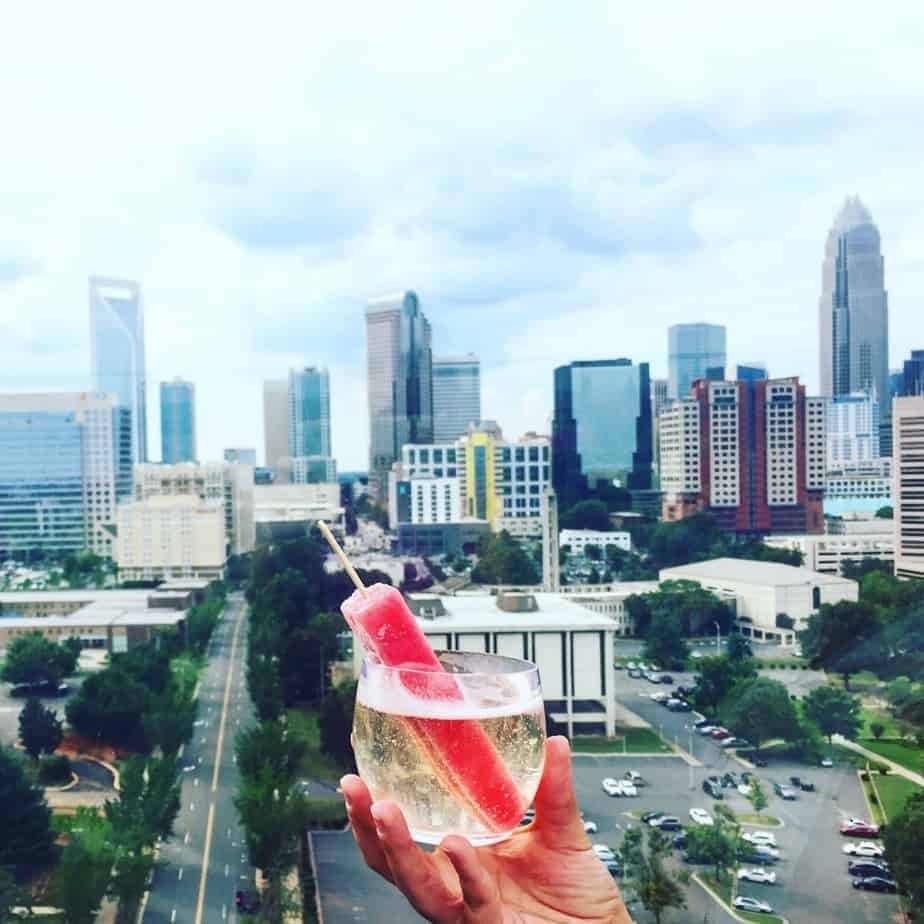 Just in case you're new here: I'm Chrissie Nelson Rotko, the blogger, writer, photographer, foodie, traveller (no I don't call myself an influencer because I hate that word) behind Off the Eaten Path. I live in Charlotte, North Carolina with my husband AJ, our four cats, Pheebs, Mr. Kitty, Brett Favre and Princess, rescue pup, Bodie, and snake, Domi (Domi was a fraternity house pet that moved with AJ to Charlotte where he later learned that snakes live for something crazy like 25 years).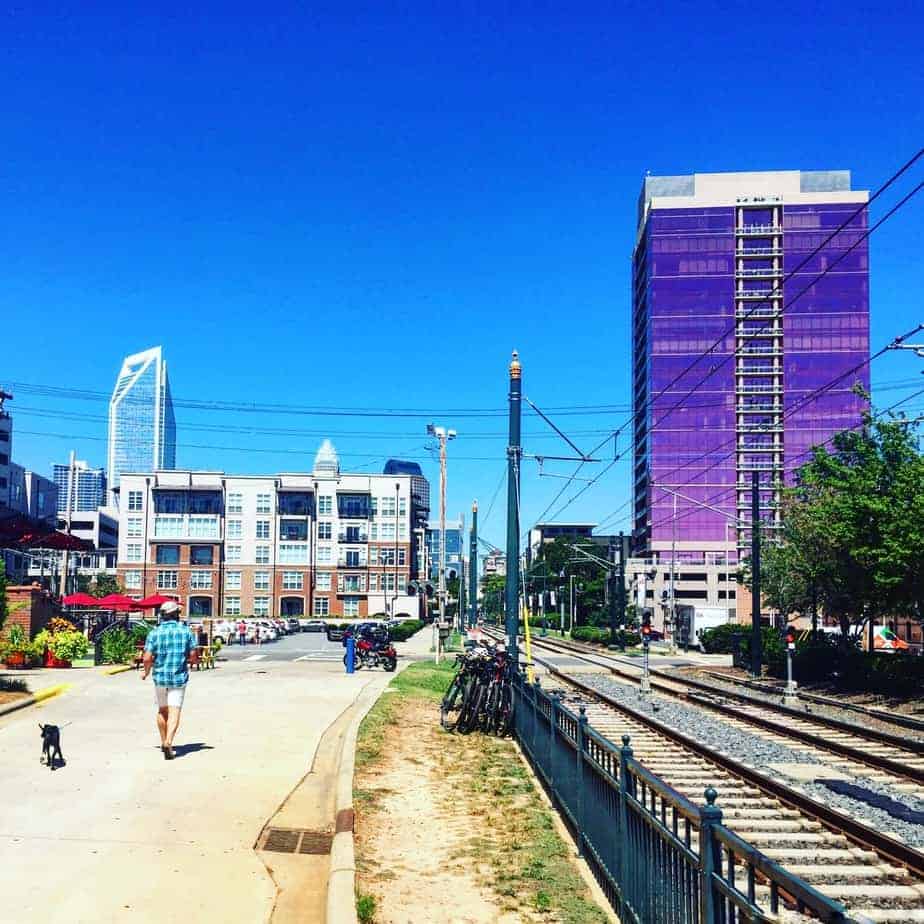 Why did you start your blog? Off the Eaten Path started in 2013 as a passion project to combine my loves of writing and eating. If you want a ton more details, you should read my four year blogiversary blog post, which shares my thoughts on blogging in a succinct 1000+ words.
What's it about? Off the Eaten Path started solely as a restaurant review blog, but has morphed over the years into what I like to call a healthy mix of food, restaurants, recipes, out of town, travel, adventure and a few things in between (the things in between are mostly cats and Bodie).
I focus on producing high quality, engaging content in a fresh, exciting and conversational way for my readers.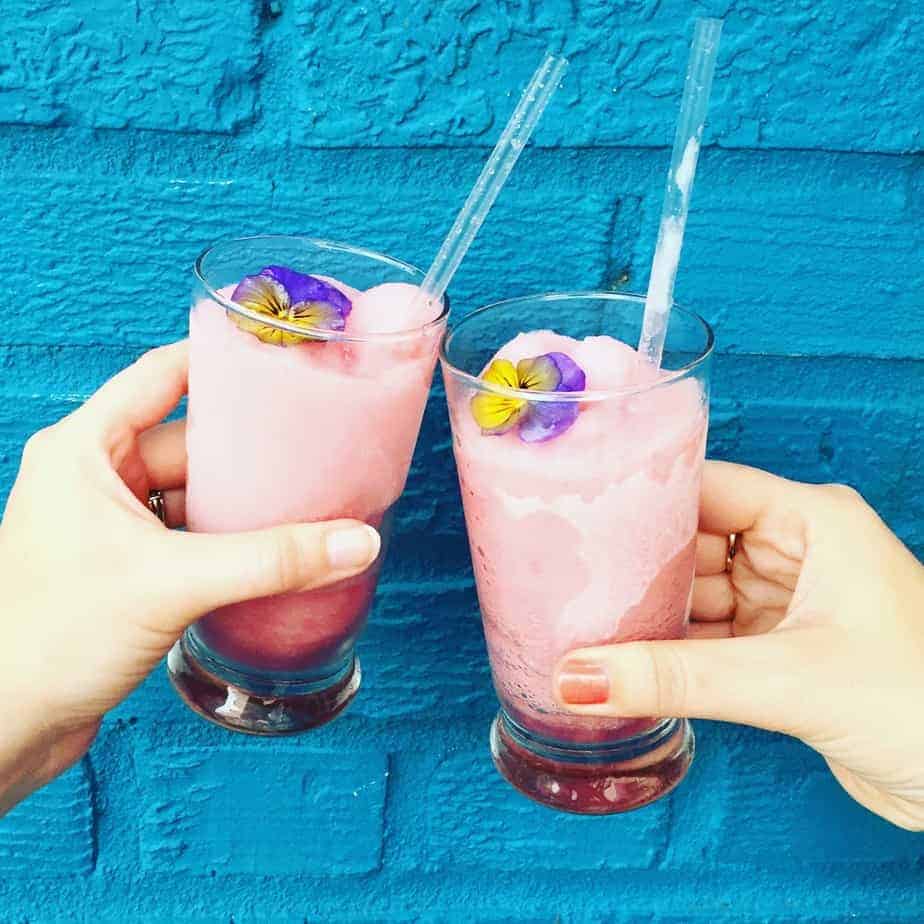 How did you think of the name? This answer still hasn't changed and I still love a good pun.
Are you a full time blogger? No. I work full time as an Assistant Public Defender. I represent indigent clients charged with crimes, which I have been doing since I graduated law school and passed the bar exam, almost six years.
A few months ago, I wrote about a day in the life of a public defender, which was a fun post to write.
Will you ever be a full time blogger? I really love my job, my work as an APD, my clients, my coworkers and so much more, so I find it unlikely. I have a lot of thoughts about the criminal justice system and I think there's a lot more to be done in Charlotte (if you ever want to talk about it I could probably talk your ear off for hours).
Long story short, I guess is, I don't know. (shrugging emoji here)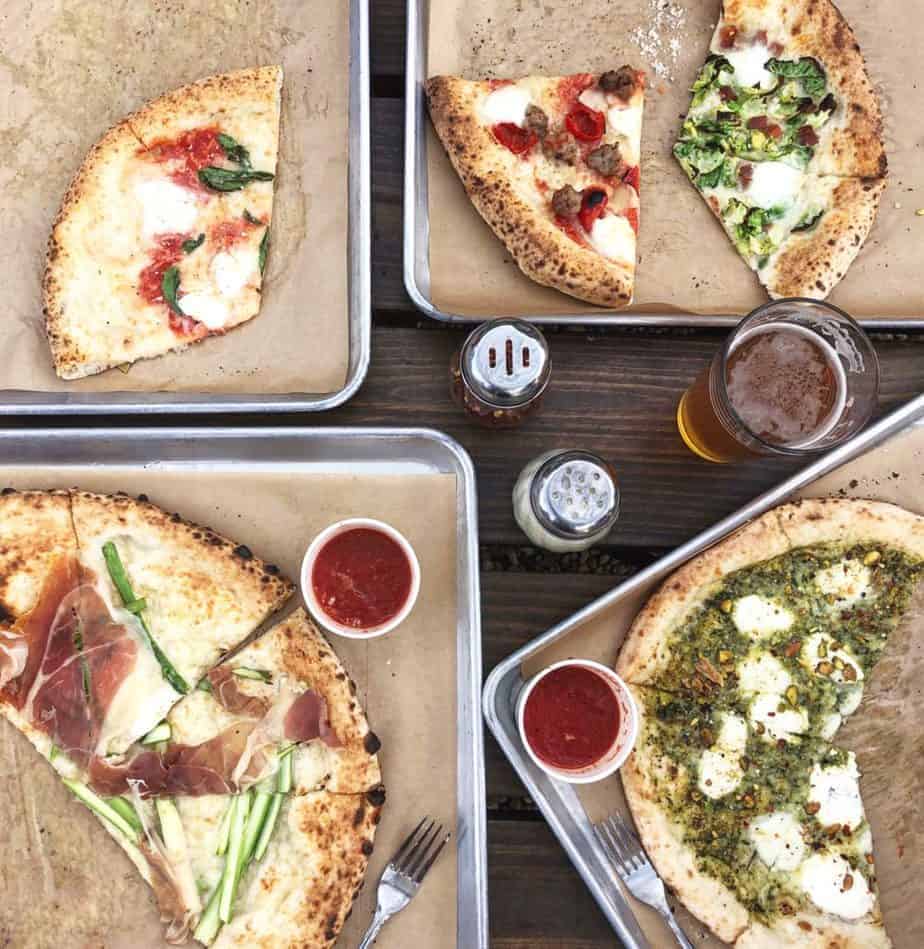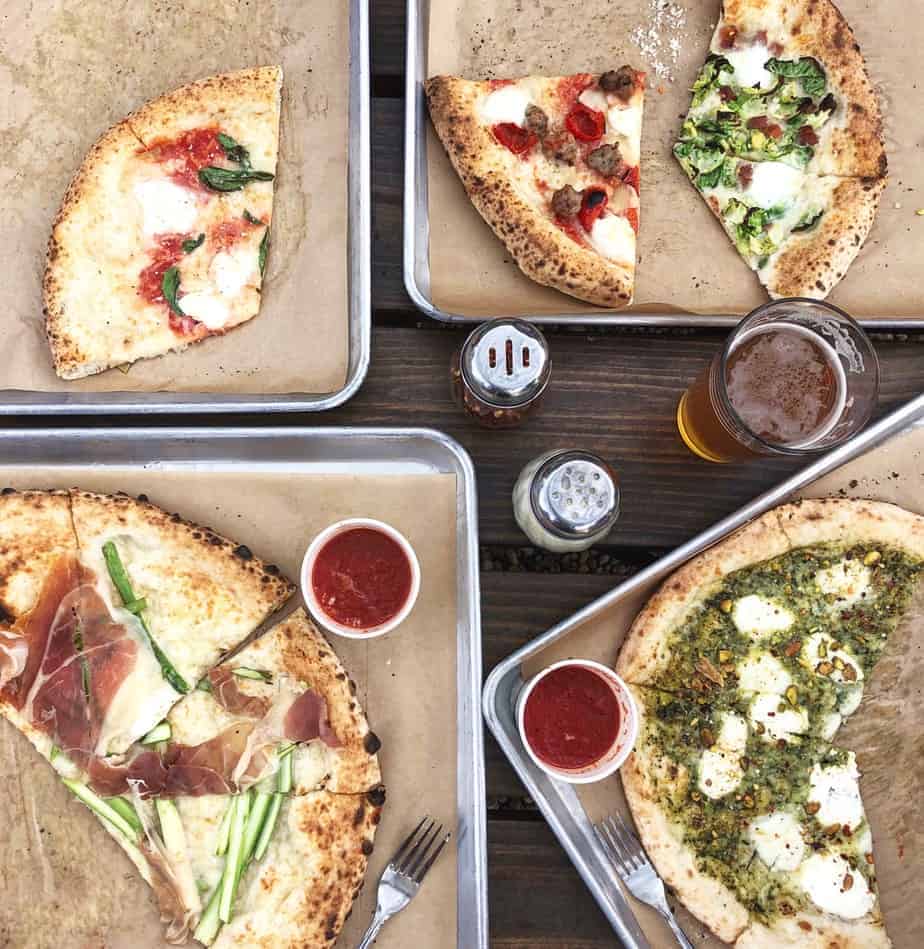 How do you balance a full time job and blogging? Another question I've gotten a lot lately and another sort of I don't know answer, I just do it.
One of my resolutions for 2018 was to dedicate at least 30 minutes every day to blogging, whether that meant writing a post, editing photos, or working on my social media strategy, and I think I've done a good job of that (most days it's definitely more that 30 minutes).
I'm still trying to learn the careful art of saying no so I don't over schedule and exhaust myself while balancing that with seizing the right opportunities that will benefit me and my blog.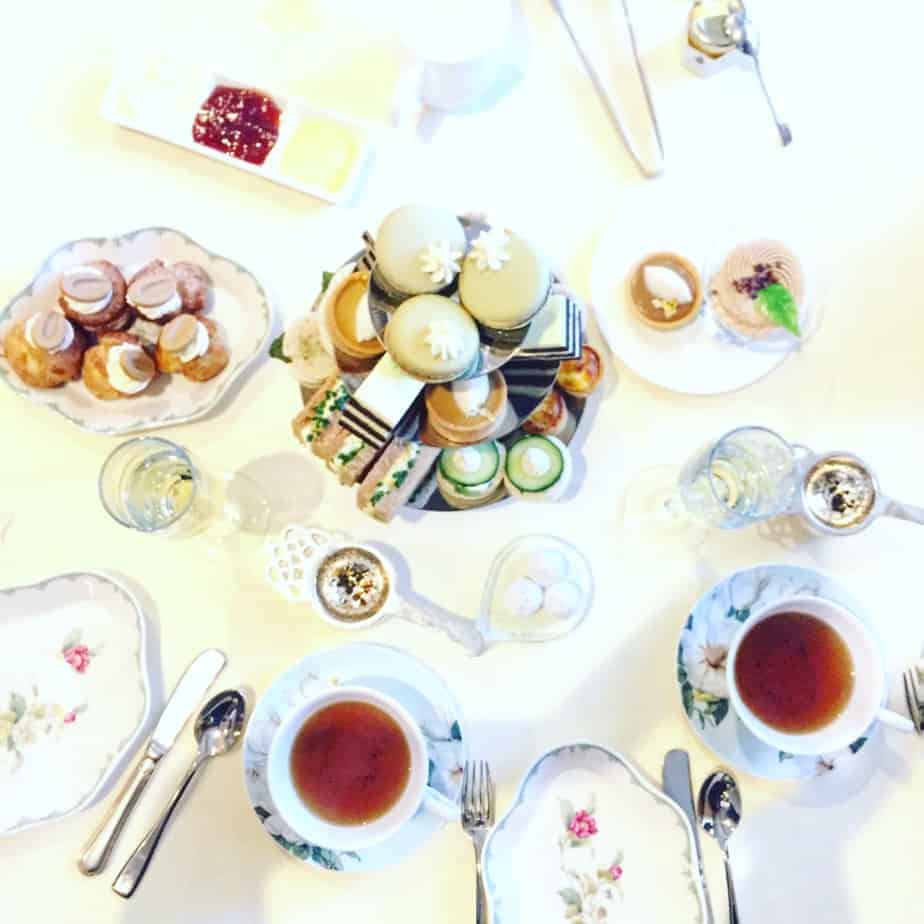 What's the coolest thing you've gotten to do because of blogging? It's so hard to choose because there have been so many cool things I've gotten to do (or cool things that have happened) because of blogging.
If I had to pick just one, it would be that last year I was asked to partner with a local Charlotte nonprofit as a part of SHARE Charlotte's Summer Share and Giving Tuesday campaigns and I raised $1,005 for Community Culinary School of Charlotte, a local nonprofit that provides workforce development training and job placement assistance in the food service industry for adults in our community who face barriers gaining and retaining employment. I really value the partnership I've created with CCSC (a few of my clients have been CCSC students) and I think Chef Ron and his team are doing fabulous things for their students and our community.
Other cool things (because I couldn't pick just one): I was voted Best Blog/Website in the 2018 Charlotte Magazine Best of the Best (BOB) Awards; I was awarded a 2017 Zagat Foodie Award, which was given to the 101 top food Instagrammers in the United States; and I was named one of the 15 Bloggers you Should be Following and one of 15 Charlotte Foodies You Should Be Following on Instagram by Charlotte Agenda.
I regularly do segments on Charlotte Today (a local morning news show on Charlotte's NBC affiliate station) talking all about local foodie things from brunch, to patios, foodie day trips, date nights, and more.
I have been invited on some really fun and interesting media trips: a farm tour in Western North Carolina; a weekend of tasting and touring North Carolina's wine region in the Yadkin Valley; three days of eating my way through Hendersonville, NC, and most recently, a quick jaunt to explore our neighbors South of the Border in Ft. Mill and Rock Hill, SC.
I'm a freelance writer and have contributed to several publications including Creative Loafing Charlotte, Charlotte Agenda, the Charlotte Regional Visitor's Authority, and the 2016 Charlotte Visitor's Guide. I am I am also on the leadership team for Charlotte Food Bloggers, an awesome group of local bloggers here in the Queen City. See? so many cool things!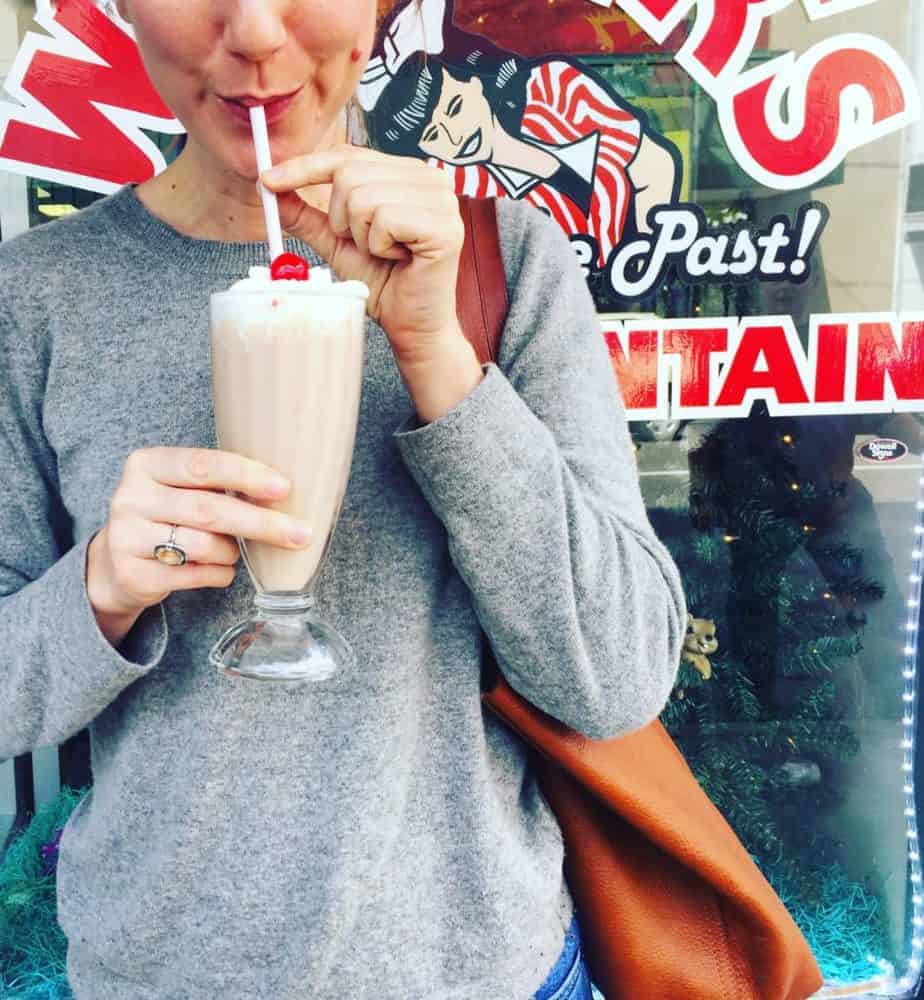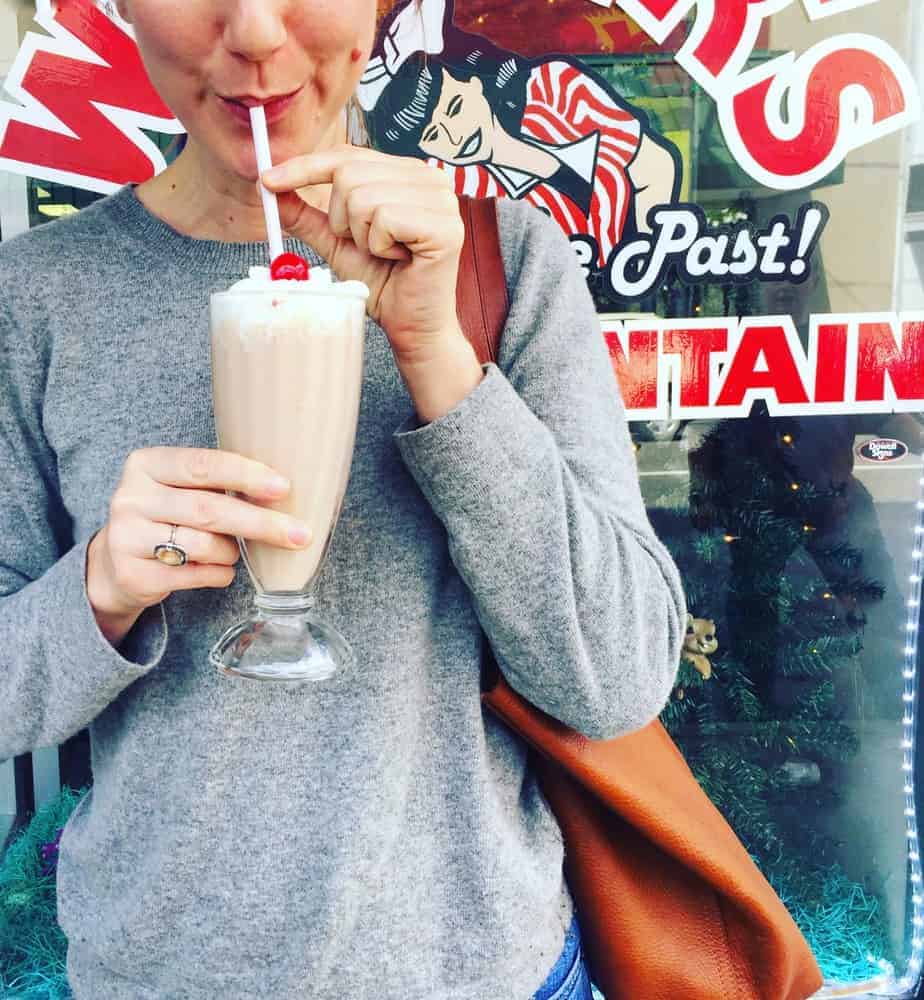 What do you like most about blogging? This answer is still the same from last year and three years ago: the community! Through blogging I have met an incredible network of talented, creative, awesome bloggers who have become some of my closest friends.
What do you like least about blogging? Still writer's block. More recently, it's the (what I feel is a) saturation of the food blog market (specifically with new foodie Instagram accounts) and trying to focus on my own content instead of others and how to make myself stand out while still being authentic and true to myself, my readers and my brand.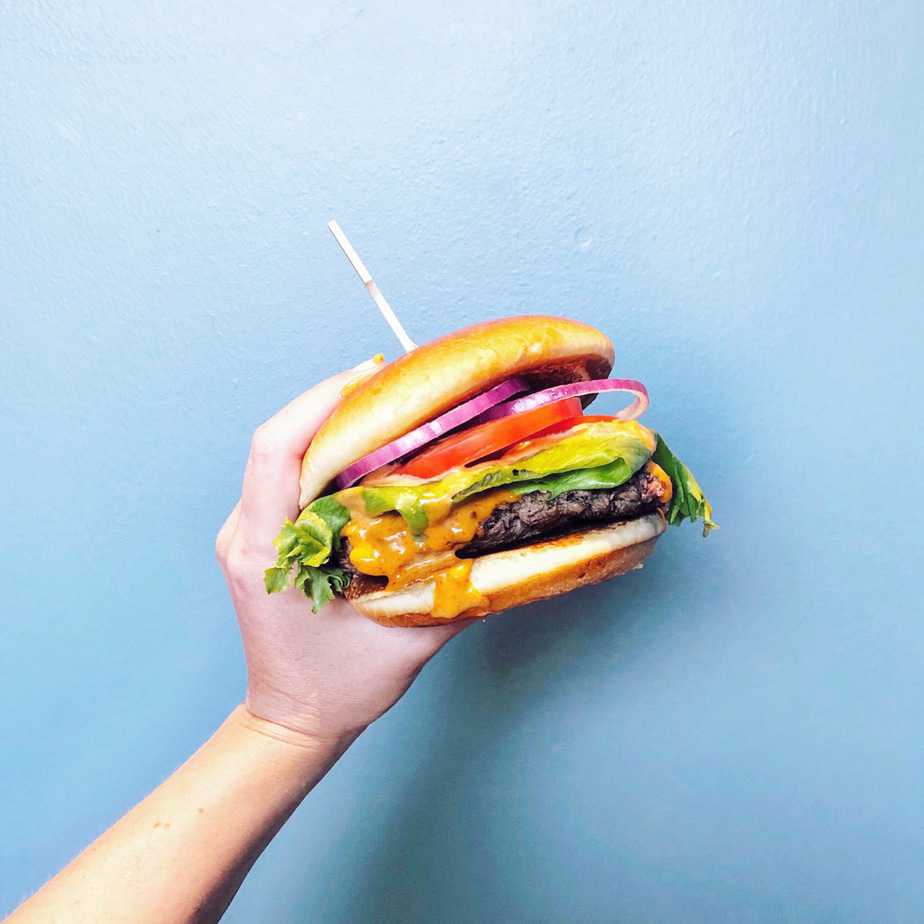 What's the best advice you have about blogging? Collaboration over competition! One of my favorite thing as a blogger is to work with other bloggers and support each other. I'm totally of the mindset that we need to bring each other up instead of putting each other down and that we will all get much farther if we work together.
One of my favorite series on my own blog is Charlotte's Best Bites, where I feature guests posts written by other bloggers sharing their favorite places to eat and drink in the Queen City.

What do you use to take photos? When I'm out and about, it's my iPhone (I just upgraded to an iPhone 8). For recipe photos at home and the occasional travel shot, I use my DSLR camera (a Canon EOS Rebel T5) which AJ got me for Christmas a few years ago.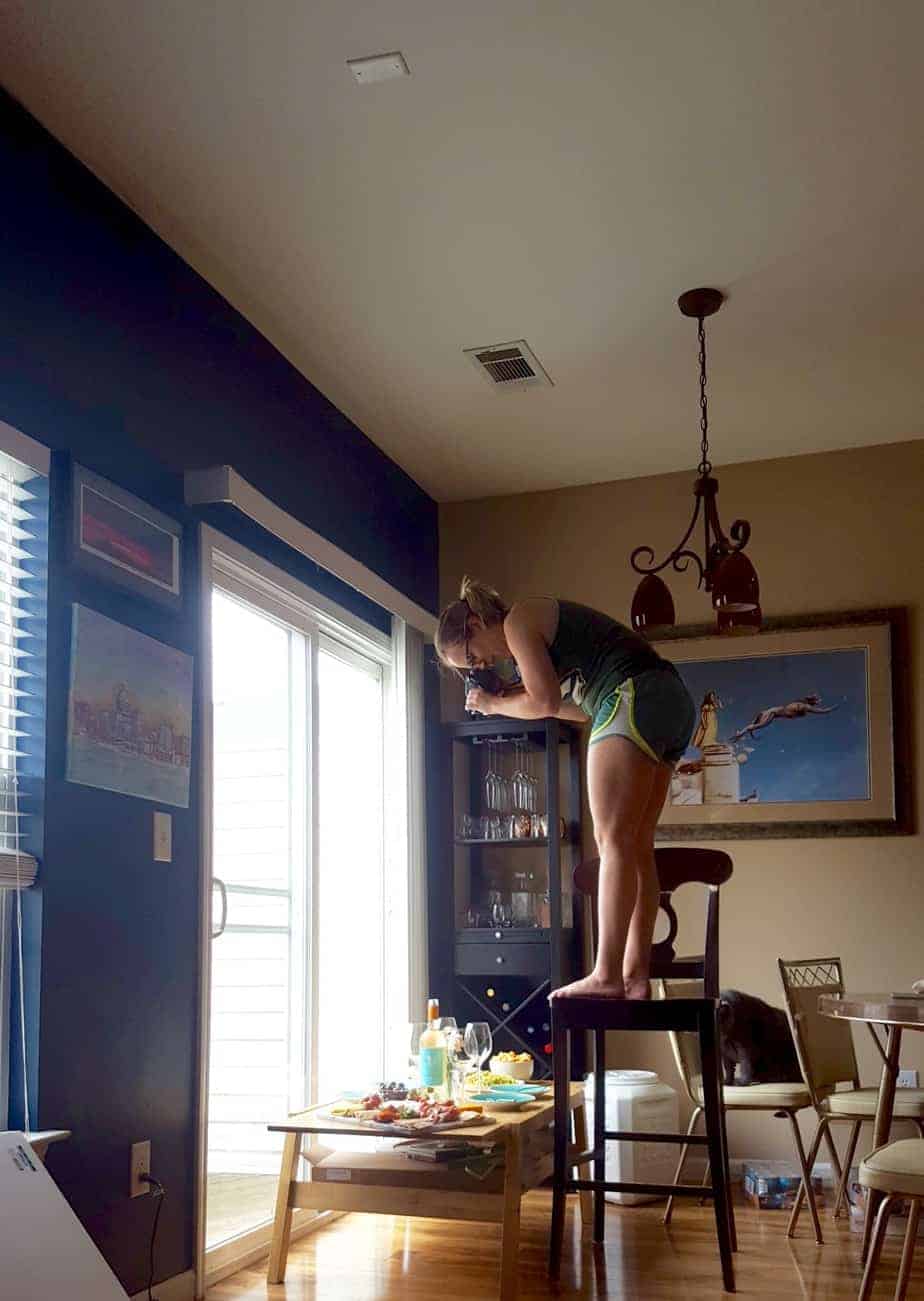 What is your photo set up? Out and about, anything is fair game: the table, the floor, the wall (see more in crazy things below).
My friend Susannah really inspired me a few years ago to take in what's around me at a restaurant and a bar, so I'm always scoping fun colors and patterns, and just try not to bother the diners around me too much.
At home, the best window for photography in our house is the sliding glass door in our kitchen that's western facing, so I set everything up on the floor by the door in the late morning and early afternoon for the best direct light.
I take all of my photos at home in natural light (so mostly on weekends), and I try to use natural light as much as possible when I'm out to eat.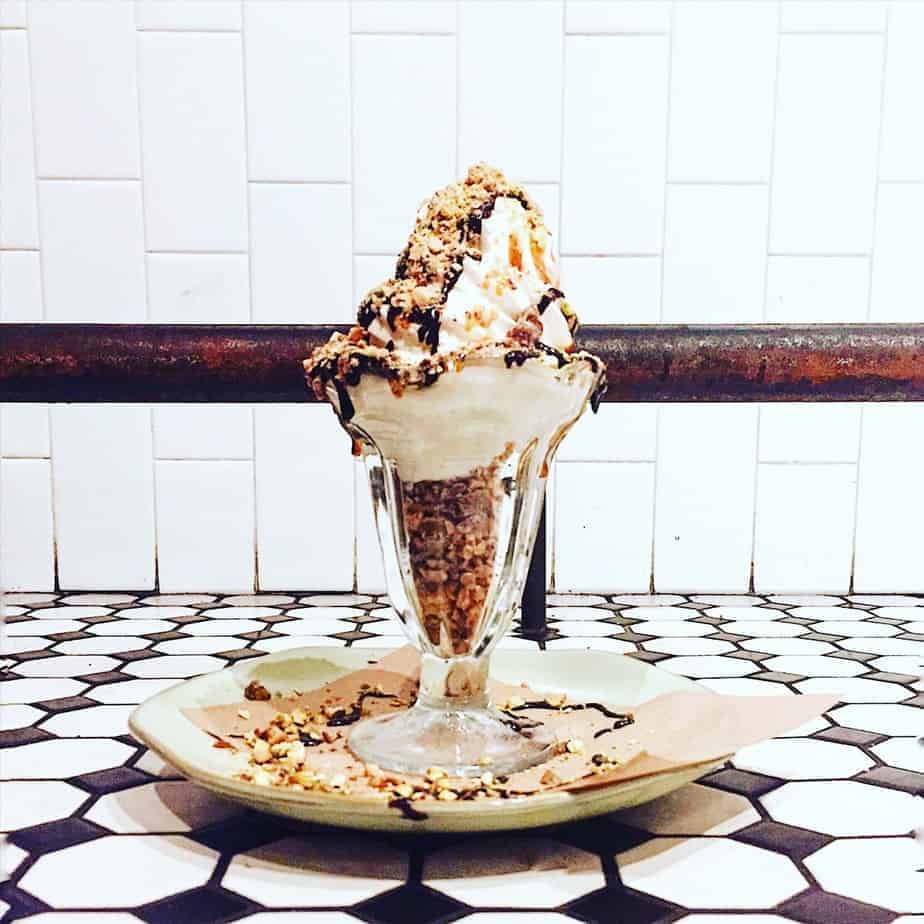 What is the craziest thing you've done to get the perfect picture? This kind of blends into the last question, but if you can think of something crazy, I've probably done it.
Convinced my friends or husband to hold their drinks or food in front of a wall or a window? Yes.
Stood on a chair in the middle of dinner service to get the perfect overhead angle? Yes.
Moved a cocktail or ice cream sundae to a floor with a fun pattern? For sure.
Had waitstaff volunteer to hold food in front of walls or light my plate better with their cellphones? Also yes.
Most recently, I wandered around Duckworth's carrying a burger with sauce dripping down my arm to find a good wall and I really think I freaked the manager out.
If you were to ask AJ the most embarrassing things I've done for a photo, he'd probably say the time at Pisgah Brewing where I crawled under a picnic table in the beer garden to get a photo of my flight while everyone watched, or the time we got in a fight in Key West when I made him hold a coconut in front of a laundry building in a hot parking lot for about 10 minutes (he was not pleased).
Don't put it past me to order something just because I think it would make a great photo (see the pink donuts at the top…I don't like donuts with frosting and sprinkles but they are more photogenic that glazed donuts, so AJ and my coworkers will be pleased about eating these treats).
I have not yet asked someone I don't know if I can take a picture of their food but never say never.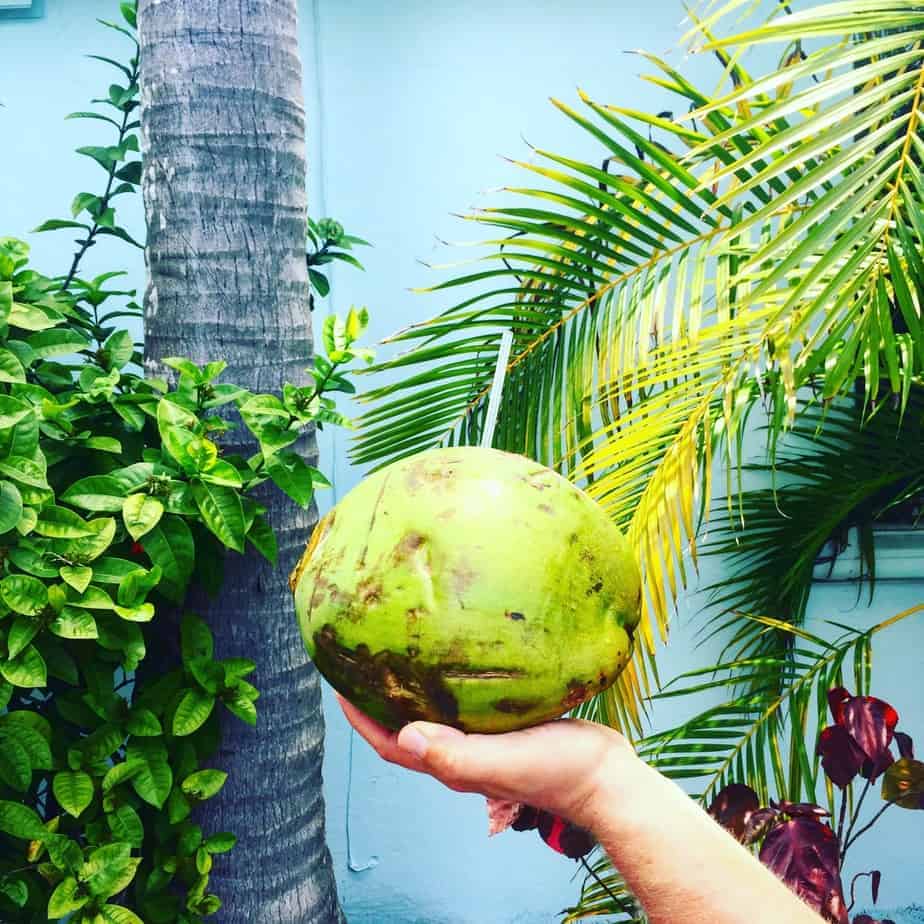 Where do you get your backgrounds and props? By crawling under picnic tables (ha). For my home set up (which is usually when this question is asked), my marble background is a platter from Crate and Barrel that was a wedding gift. My wood background is a cutting board that was also a wedding gift.
My white background is a foam board I bought for 99 cents at Michael's. For props, the dishes and linens are ones we already own, or a few I bought at Target in early January from their Magnolia line.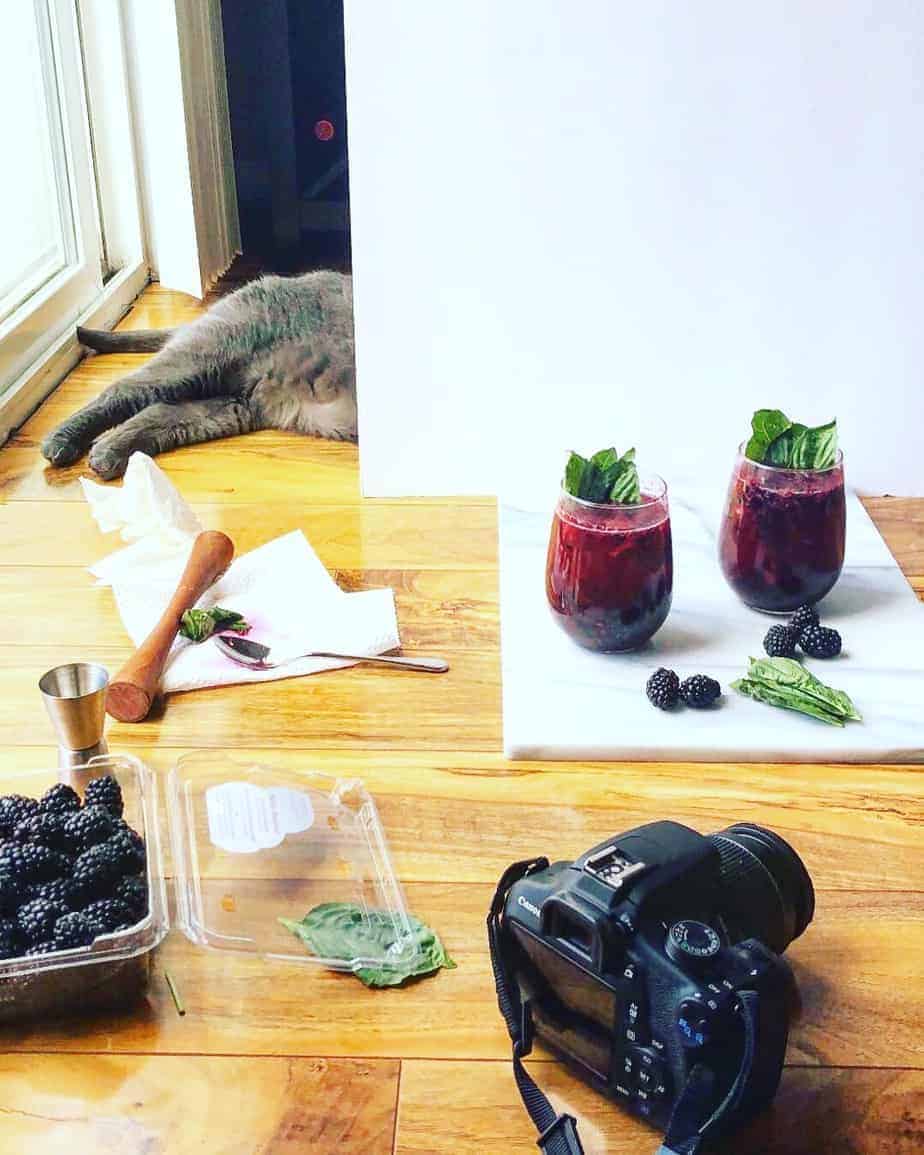 How do you edit your photos? My DSLR photos I edit in Lightroom (before that, I was just using the photos app on my Mac) and my cell phone photos I use Snapseed to adjust perspective, healing, white balance and brightness, then sometimes I use a filter through VSCO, and then I adjust brightness, contrast, warmth, saturation, highlights and shadows in Instagram before I post them.
I am planning on making a guide about smartphone photography soon so be on the lookout for that!
What is your favorite blog post on Off the Eaten Path? Another hard question that's hard to come up with just one answer.
My favorite posts are ones that I just ramble a bunch or those that don't feel that hard to write. A few are: Bagels All the Way, Our Favorite Charlotte Breweries, What I Ate and Drank in Hendersonville and the Twin Cities, the Western North Carolina Farm Tour, the Delicious Things I've been Eating Recently series, Sheet Pan Chicken, Our Ten Day Florida Road Trip, my Outer Banks Travel Guide, A NoDa Day Date and Our Charlotte Wedding.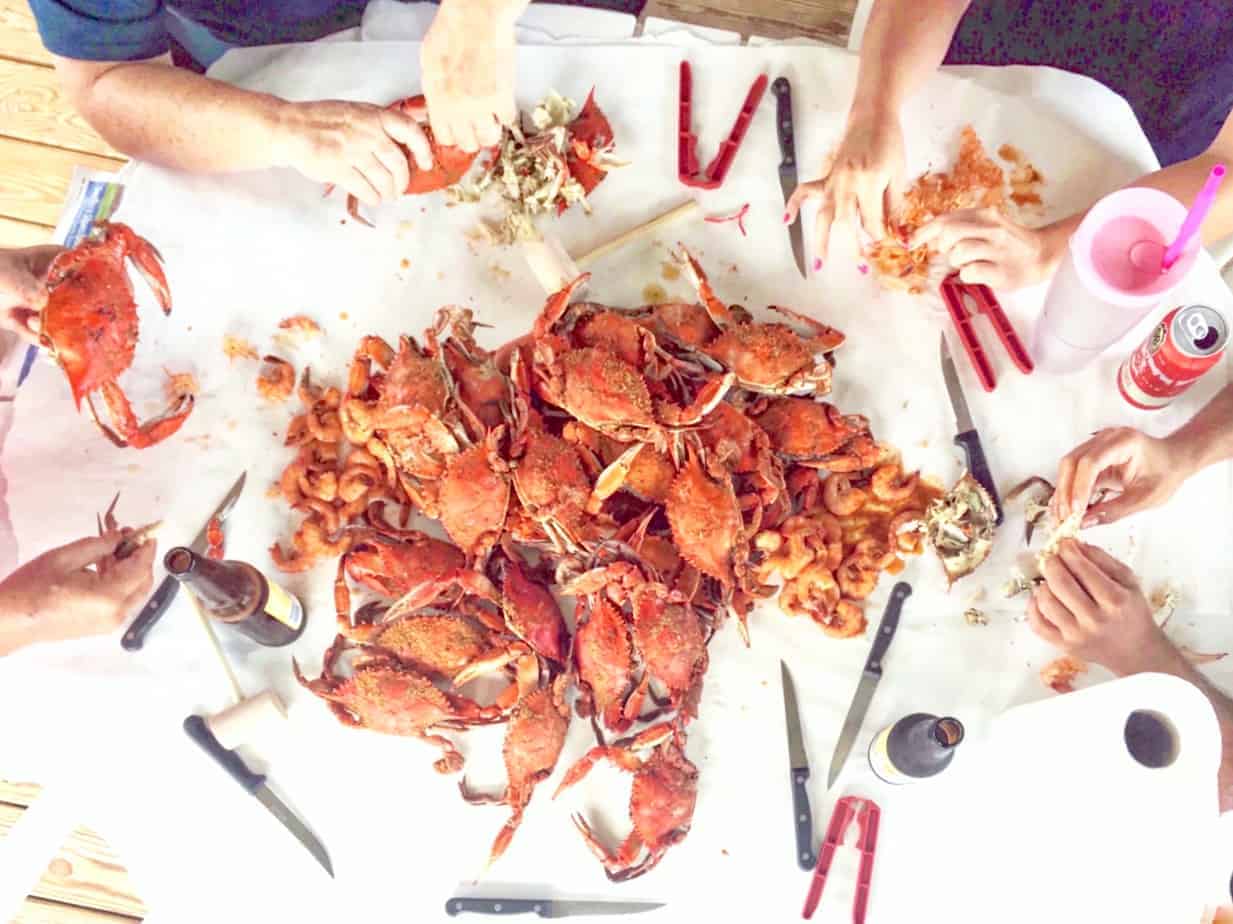 What are your most popular blog posts? It's so interesting to compare this list to last year and three years ago! Roasted Jalapeno Poppers, Grilled Baby Back Ribs, Charlotte's Best Brunch, Crock Pot Buffalo Turkey Meatballs, Firehouse Subs, Beer Cheese Fondue, My 2018 Charlotte Food Bucket List, Charlotte's Best Bites: The Pizza Edition.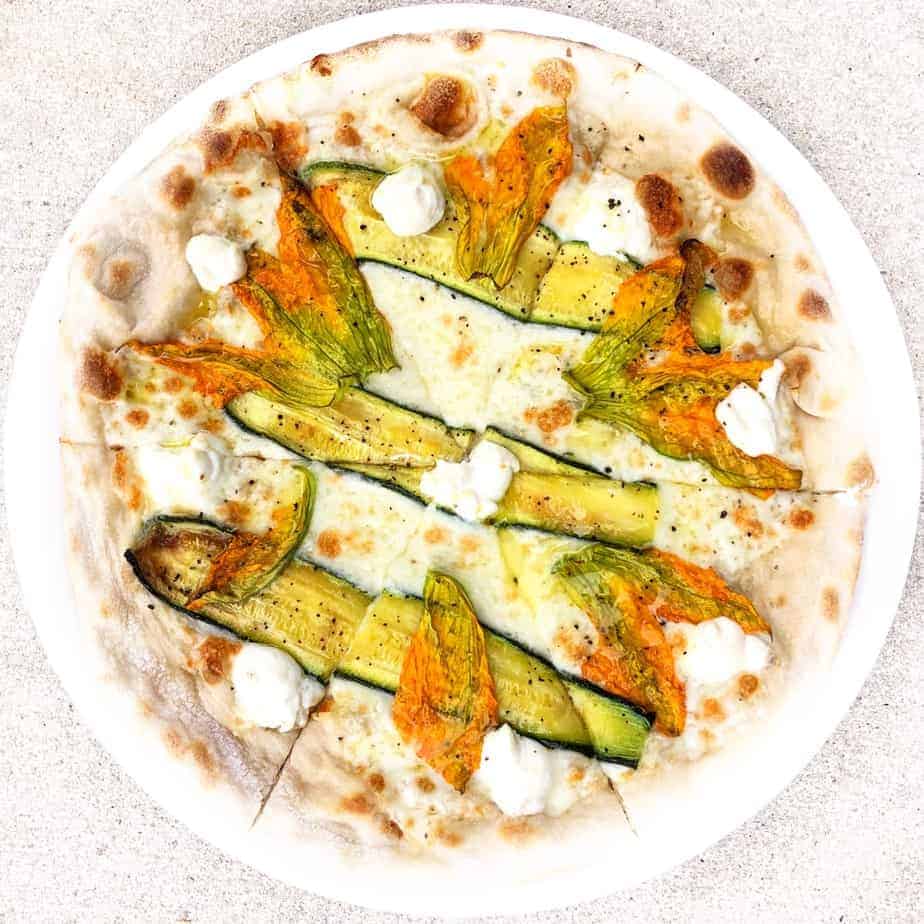 What blogs do you love reading? It's an ever rotating list that I keep up with on Bloglovin, but current reads include: Broma Bakery, Scallionpancake (and I love their podcast!), A Foodie Stays Fit, Bucket List Tummy, Feast and West, Plays Well with Butter, Slice of Jess and Love and Flour.
Do you work with other bloggers, brands or sponsors? YES! Again, I'm all about collaboration not competition!
I love working with other bloggers, either through guest posts or other collaborations. I also recently started mentoring and consulting sessions where I hope that I'll be able to share the insight and information with other bloggers to help them grow. I also offer food photography services for other bloggers, restaurants and businesses.
And I love working with brands and sponsors; you can learn more on my work with me page and see where else I've been published on my press and publications page.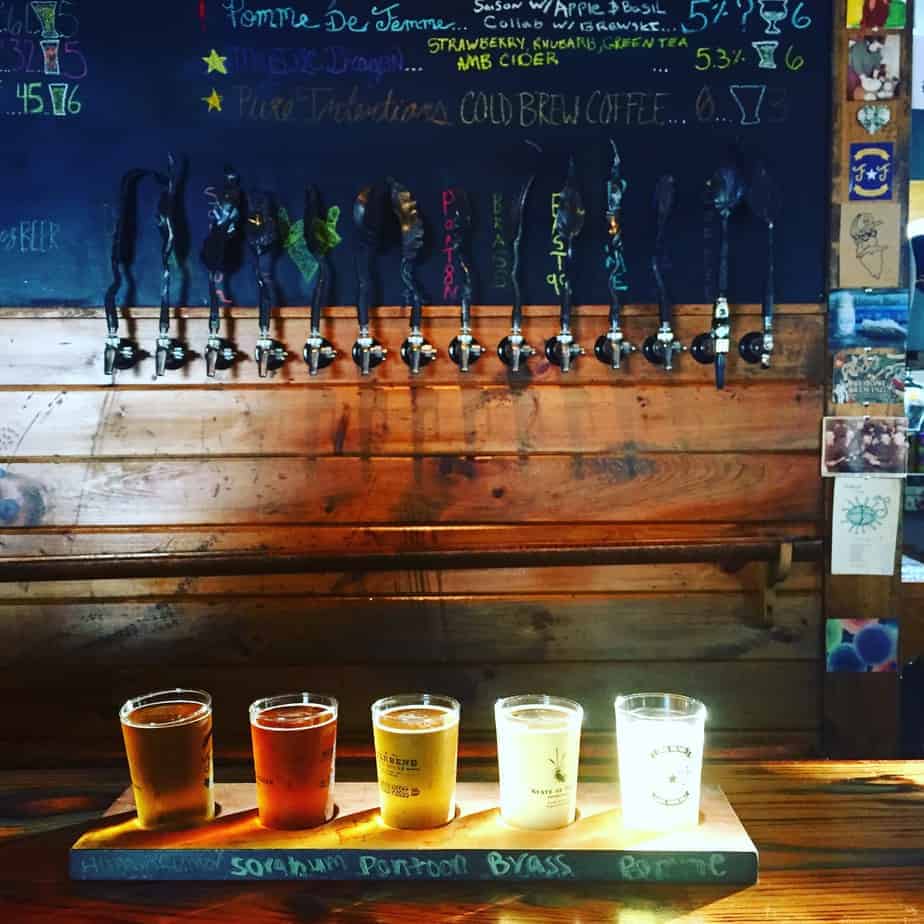 What are Charlotte's best restaurants? I was talking about this with friends last week so this is the most recent list I've come up with in no particular order: Haberdish, Soul Gastrolounge, Barrington's, Foxcroft Wine Co., Futo Buta, Lincoln's Haberdashery, Inizio Pizza, Pizzeria Omaggio, The McNinch House, The Fig Tree, Evoke, Kindred, Sunflour Bakery, The Gallery, O Ku, Bang Bang Burgers, Dot Dot Dot, and Tacos El Nevado.
I am definitely missing some so I'll keep thinking on it. (would y'all like to see a Charlotte's Best Restaurants list or a Charlotte Restaurants' guide?) You can see a full list of where I've eaten here.
What restaurants are you dying to try in Charlotte? So many! Which is why I've written a bucket list for the past two years. If I had to name five off the top of my head right now: The Stanley, Fin and Fino, Brook's Sandwich House, Hello Sailor, Haymaker and Let's Meat (ok that was six, whatever).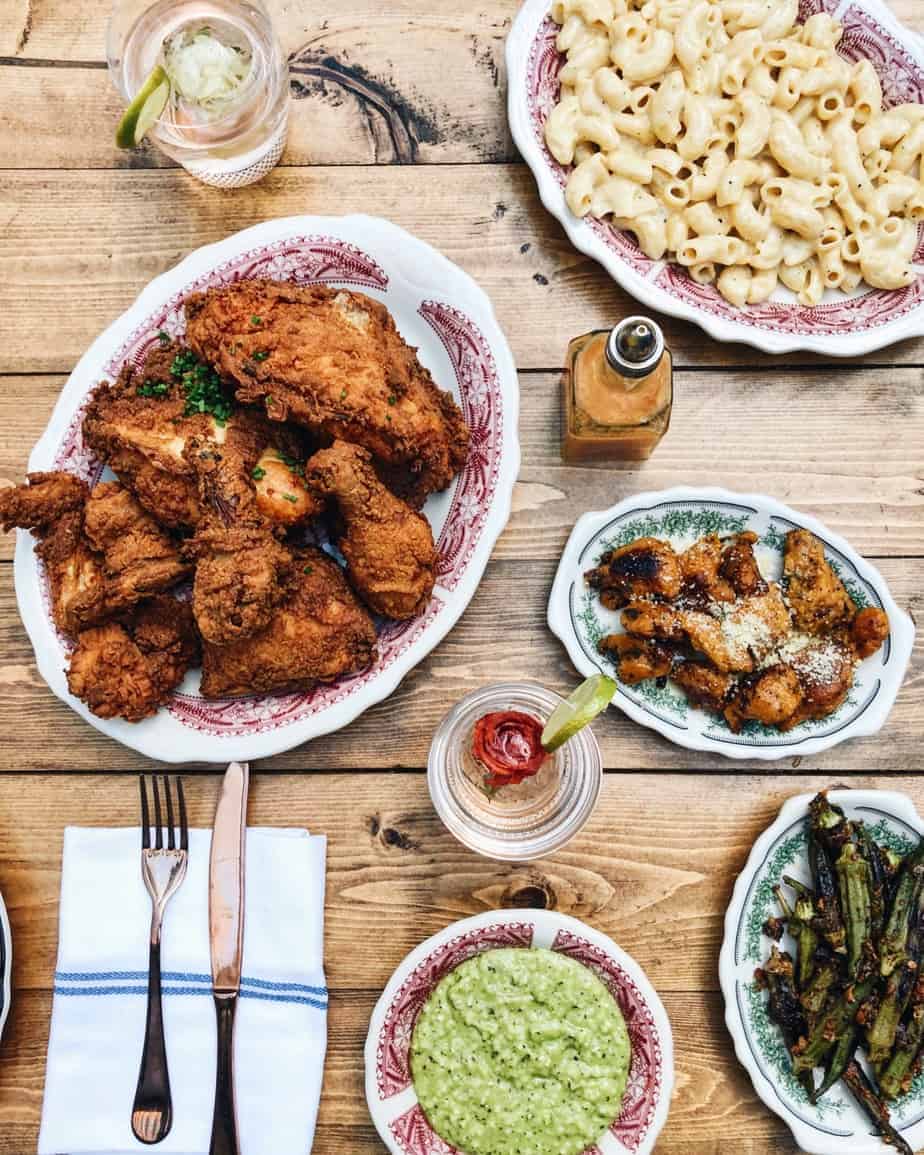 What places are on your travel bucket list? So jacked to go to Iceland next month and can't wait to visit my sister and brother-in-law in Hawaii.
I'd love to go back to Italy and travel and eat my way through Tuscany.
Alaska. France. Costa Rica. Saint Lucia.
AJ and I talked last night about a trip to the Grand Canyon (I've been) and Antelope Canyon, and we always throw Glacier and Yellowstone around (oh and also, I wasn't so into Banff and then I saw photos and I was like yes please).
Bali. Australia. New Zealand. Thailand. So many other places too!
How do you pick where you eat when you travel? It's a long, rigorous (annoying to my husband) process. I do a lot of nerdy research, scouring the internet for magazine articles, blogs, reviews and more. I crowdsource friends and acquaintances on social media and through text. I then handwrite a list (old school) and carry it around in my purse to check things off the list.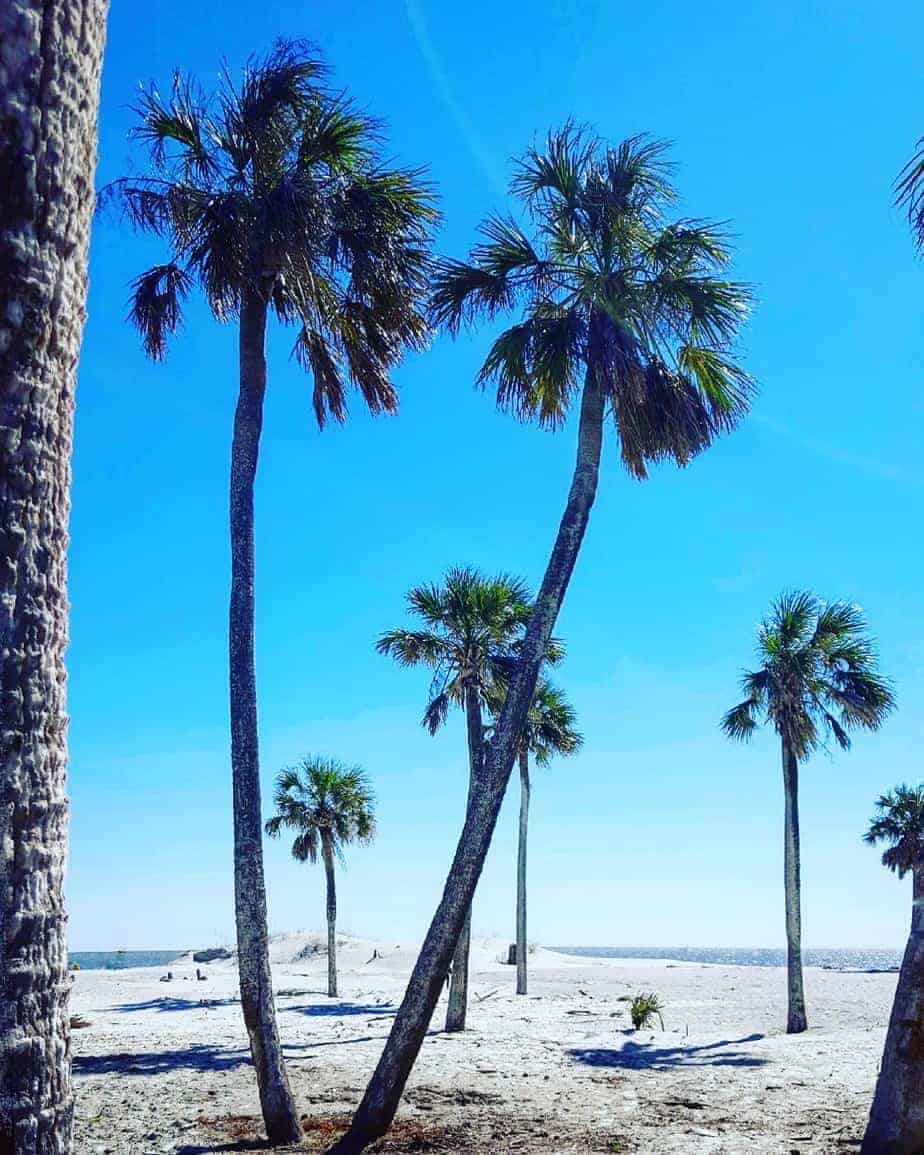 What's the best thing you ever ate? This is very random but in middle school, my mom, sister and I went with my grandmother to New York and stayed in a hotel near Central Park. The first night we were there, we walked down the street to find dinner because we were tired from traveling and didn't want to go far. We found this Italian restaurant and I ordered the minestrone soup (weird order but it's what I got), and it came with fresh bread and they grated fresh parmesan on top and I still think about it all the time.
I have no idea what the restaurant's name is. I had a really delicious pizza in Rome when I was 22, followed by some excellent gelato.
For my 30th birthday, AJ took me to Barrington's and it's the best meal we've had in Charlotte.
What's the first CD you ever bought? This is unrelated to basically anything I blog about, but when I was looking for questions to round out this list, this came up on another blog, and I kept thinking about it so I included it. The first CD I bought was Ace of Base, "The Sign" from the Tower Records in Tysons Corner. My second CD was Donna Lewis, "Now in a Minute." (I Love You, Always Forever, was our first dance song at our wedding).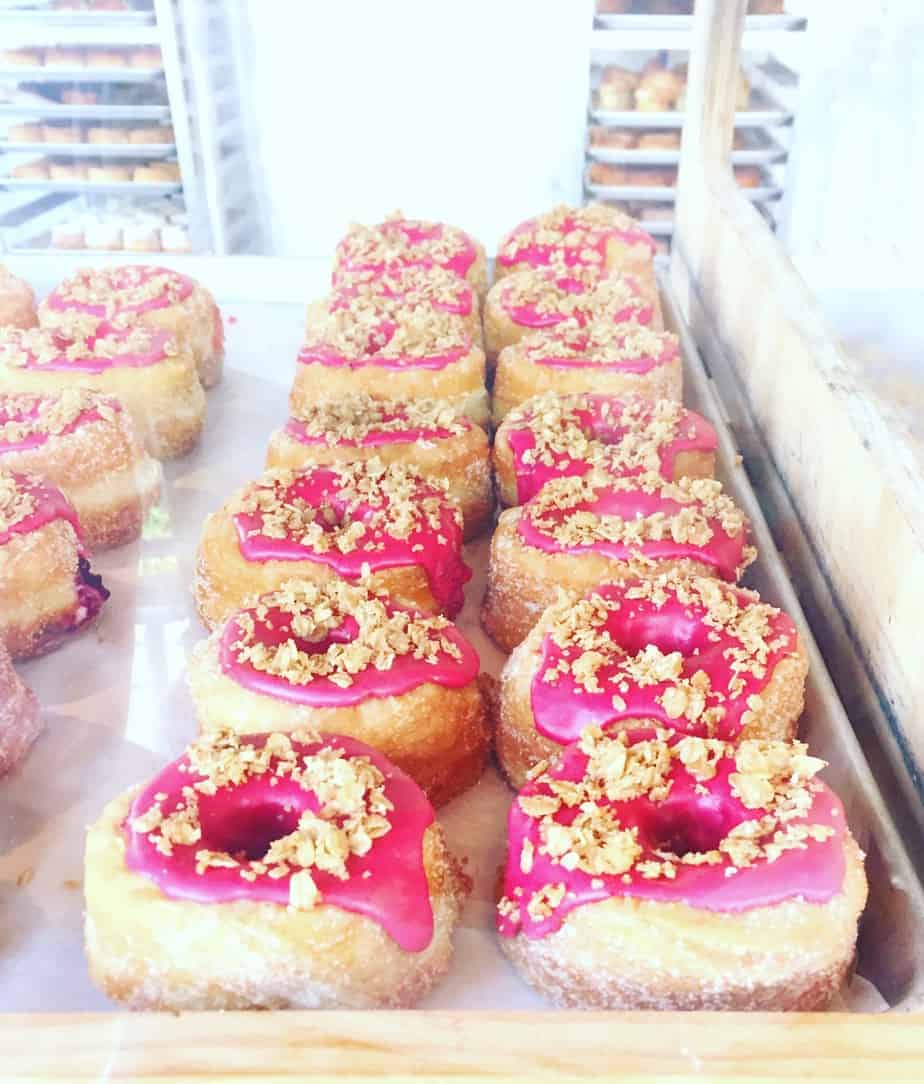 Okay now it's time for the good stuff.
IN HONOR OF OFF THE EATEN PATH'S FIVE YEAR BLOGIVERSARY, I'M GIVING AWAY NUMBER PRIZES!
I always say that I blog for me, which is true, but blogging is a lot more fun with a community; and I am so lucky to have the community that surrounds and supports me and this blog. Whether your a reader, fellow blogger, restaurant owner, or just scrolled through my words to get to the bottom of this post for the good stuff (I don't blame you), THANK YOU.
While repeating the words thank you over and over again would definitely be a sufficient way to celebrate my fifth blogiversary, I thought I'd do you one better and host a fun giveaway to celebrate!
Thank you, thank you to the following businesses that donated more than $775 worth of prizes; because of their generosity we will have 21 winners!!! Enter using the Rafflecopter widget below for your chance to win:
One $25 gift card to Duckworth's Kitchen and Taphouse
The Motherload from City Barbeque (a half-pound brisket, half-pound of pulled pork, a half-pound of smoked turkey, a half slab of St. Louis cut ribs, a half chicken, two smoked sausages, three pieces of cornbread, three pieces of Texas toast and six sides of your choice, a $60 value)
One $50 gift card to Haberdish
One $50 gift card to Crepe Cellar or Growler's Pourhouse (can be used at either location)
One $15 gift certificate to Little Village Grill
One $50 gift card to Sea Level
Two free meal cards to Tandur Indian Kitchen (a $20-24 value, two winners will win this!)
One $25 gift card to Inizio Pizza Napoletana
One $50 gift card to Kid Cashew
One $50 gift card to The Cowfish (donated by Gwen Poth Communications)
A $50 ride credit for Lyft
One 5 pack of macarons from Amelie's French Bakery (a $13 value)
One $50 gift card to Paco's Tacos and Tequila
One $50 gift card to Midwood Smokehouse
One $50 gift card to Yafo Kitchen
One $50 gift card to Mama Ricotta's
One $20 gift certificate to Community Culinary School of Charlotte
One $50 gift card to The Asbury (donated by DK Communications Group)
One gift card to Draught Charlotte
One $25 gift card to Coaltrane's Char Grill
One $30 gift card to Legion Brewing
Cheers to FIVE YEARS!
GIVEAWAY RULES:
Enter the giveaway through the Rafflecopter widget below. Everyone gets a free entry! You can enter multiple times, up to 25 total entries by following the giveaway sponsors on social media. (If you've followed in the past, that counts! Just enter the information as prompted.) All entries will be verified. No purchase is necessary to win.
The giveaway is open until Monday May 21 at 11:59 a.m. EST. 22 winners will be chosen at random and e-mailed within 48 hours. Winners must claim prize within 48 hours of initial contact or another winner will be selected. The retail value of the prizes varies and is listed above. Prizes listed above are the only ones available.
Open to U.S. residents with a valid shipping address only. Must be 21 years of age as of May 14, 2018.
To read all giveaway terms and conditions, click the option in the Rafflecopter widget below to review them.