We recently enjoyed a selection of tapas and Spanish wine at Miro Spanish Grille in South Charlotte. See what we ate and hear the exciting details about the first ever Charlotte Wine and Tapas Week! Thank you to Miro Spanish Grille for treating AJ and me to dinner. As always, all opinions are my own.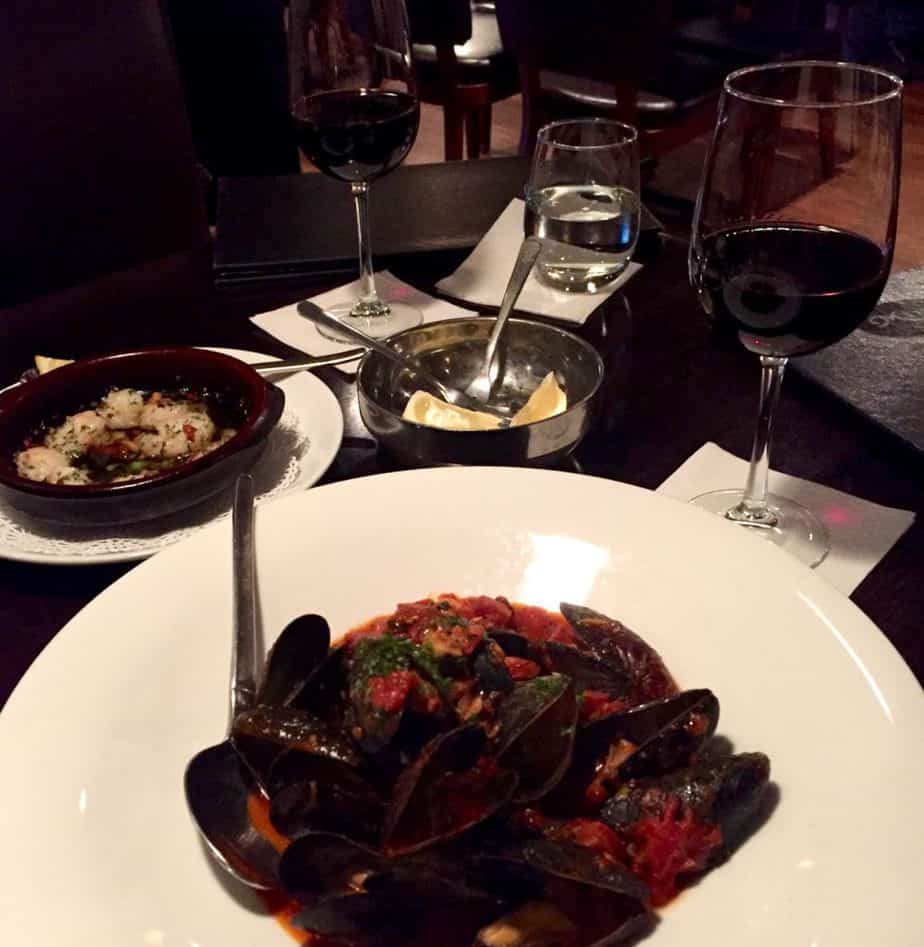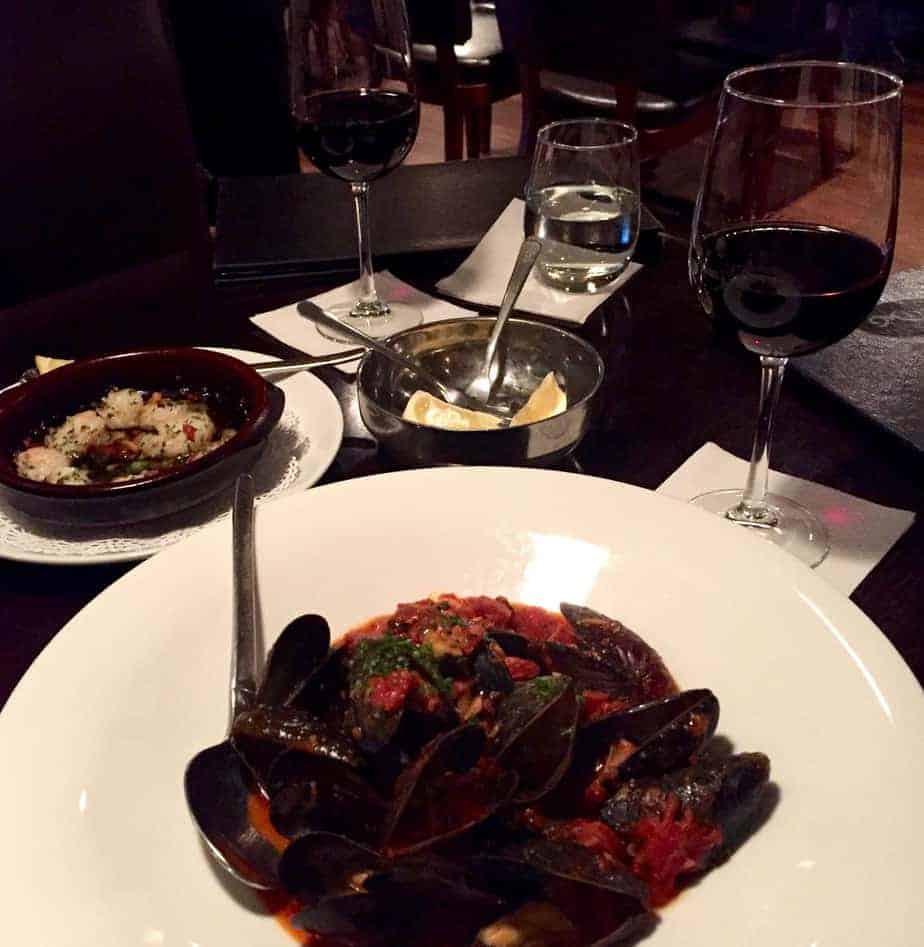 I've found something that's worth the drive to Ballantyne. I know, I know, Ballantyne gets a bad rap and I've done my fair share of complaining about it in the past, but hear me out. Here are two words that I know will convince you to drive the forty-ish minute drive to South Charlotte's slice of suburban paradise: garlic shrimp. (If you live in Ballantyne I'm sorry for knocking it and the good news is you won't have to drive forty minutes for garlic shrimp).
The technical term for these puppies is gambas al allijo and you can have a plate of your own succulent shrimp bathed in garlicky goodness at Miro Spanish Grille. Tucked into Torringdon Market (just down from Earth Fare) in the sprawling shopping center metropolis of Ballantyne, Miro Spanish Grille has been serving Spanish cuisine to South Charlotte for 19 years (the first 15 they were located in Stonecrest and were forced to relocate by the landlord in 2014). I'm sad I didn't know about this South Charlotte secret until last week.
We were invited to dinner at Miro Spanish Grille in anticipation of the first ever Charlotte Wine and Tapas Week, happening April 21 through 30 at restaurants around the Queen City. The event offers diners a unique experience at participating restaurants; for $30-35, you can indulge in two glasses of wine expertly paired with signature tapas (with some restaurants even creating special tapas menus for the week long event). While it was hard for us to choose a place to preview the Wine and Tapas Week menu (sharing and socializing over small plates is something I love), we settled on Miro Spanish Grille because we'd never been and wanted to get an authentic tapas experience (after all, we do have the Spaniards to thank for tapas).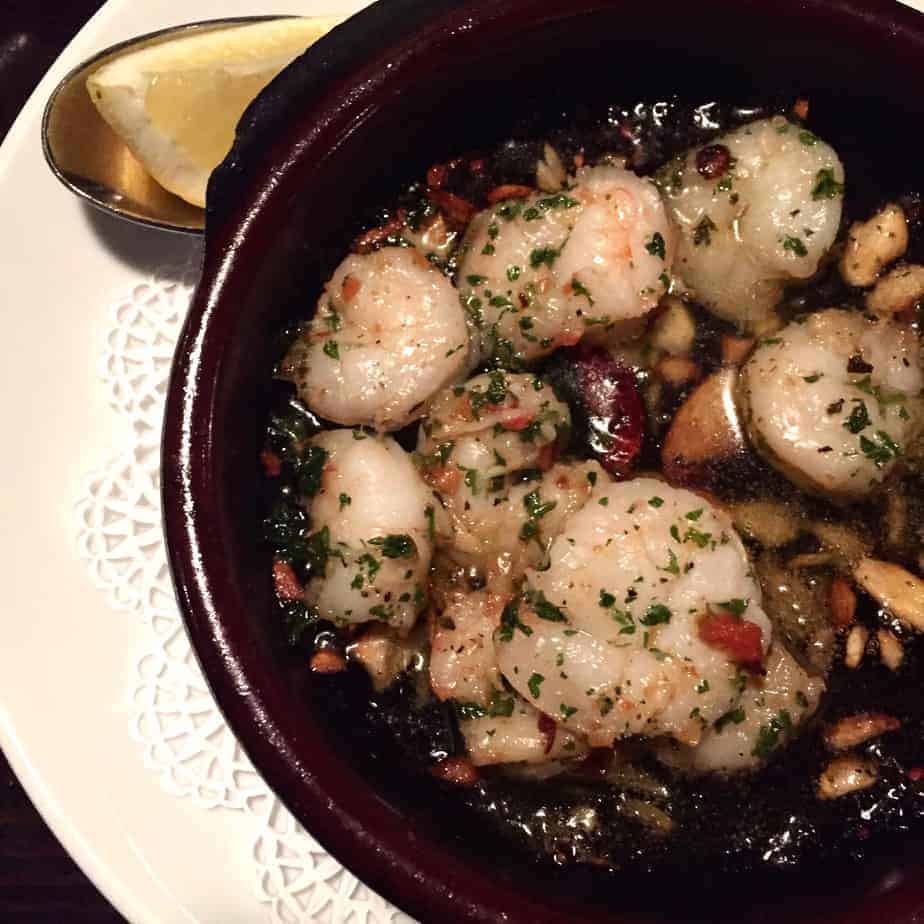 So what did we love about Miro Spanish Grille? Everything. (and yes, I'm using the word love here because it really was that great. A small tangent that maybe is a whole post for another time is that I've recently had a lot of conversations about bloggers and other media saying everything they eat is amazing or great, which makes is hard for their audience to decipher what is really fantastic and what is only ok.) Anyways, we really did love everything at Miro Spanish Grille. The service. The food. The whole experience.
Our waitress was incredible; she was warm, friendly, professional, knowledgable and super helpful. She knew the menu inside and out, and made some fantastic recommendations. Because of her extensive knowledge, we let her take the wheel and drive our meal. (Pardon the pun, but this is one of my favorite ways to enjoy a restaurant because it makes dinner an adventure. Since we aren't picky eaters, it's fun to have someone else select our meal for us, because it often leads us to eating things we normally wouldn't have ordered).
We started our meal with Spanish wine, and shortly after our waitress poured our first glass, tapas started trickling out of Miro Spanish Grille's kitchen. Our dinner covered a good portion of Miro Spanish Grille's tapas menu (several which are featured on their Charlotte Wine and Tapas Week Menu, too!). Our favorites of the evening were, of course, the gambas al allijo; pink, juicy shrimp in a hot bath of spicy garlic is my jam. Our other favorite dish was the mejillones diablo con chorizo, sauteed mussels and chorizo in a spicy tomato sauce (I love mussels and these were delicious). The mussels also packed a slightly spicy punch and we insisted that our waitress leave both dishes on the table long after the seafood was gone so we could use the sauces for bread dipping. She, like a true hero, brought us extra bread. We rounded out our meal with the house made empanadas, patatas bravas (fried potatoes topped with aioli), pinchitos morunos (grilled pork kabobs with chimichurri sauce), and piquillo (roasted peppers stuffed with spinach and goat cheese).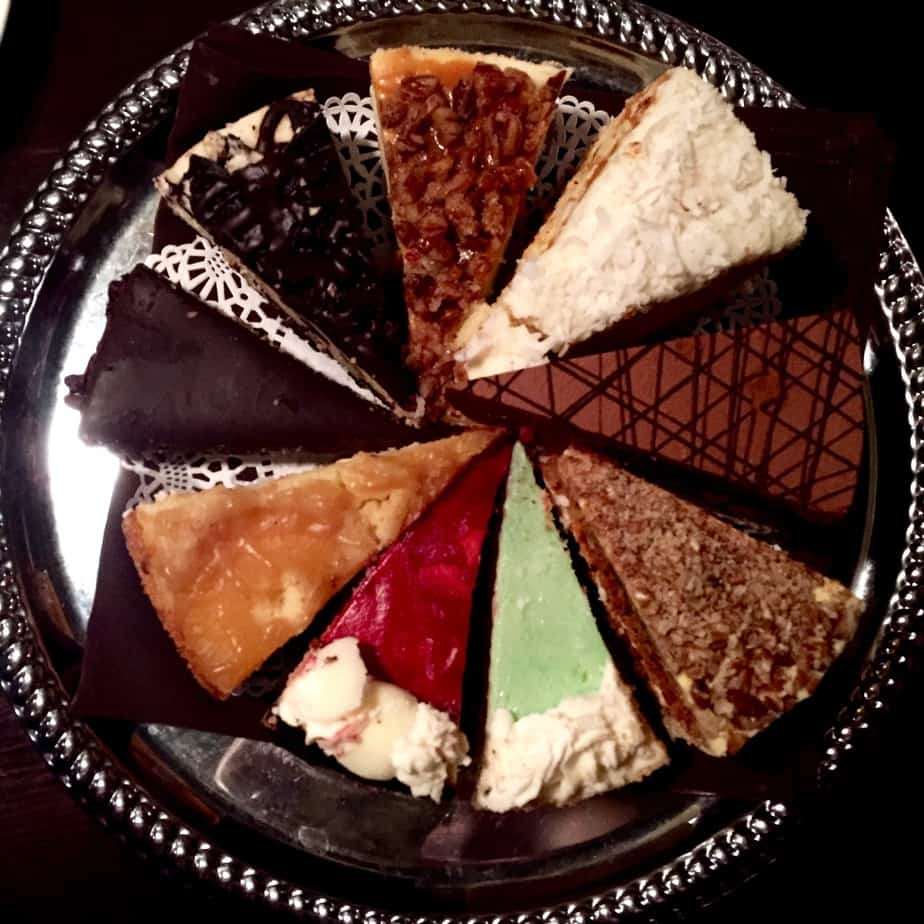 Even though we were stuffed, our waitress insisted that we peek at the dessert tray. Dessert trays are totally old school and I love them because seriously when you're gawking at a tray full of cheesecake, how can you say no to dessert? We skipped the cheesecake and ordered (again at the recommendation of our waitress) Miro Spanish Grille's signature tres leches cake. Or like AJ liked calling it, "tres AJs cake." It was sweet and delicious, and the perfect size to share.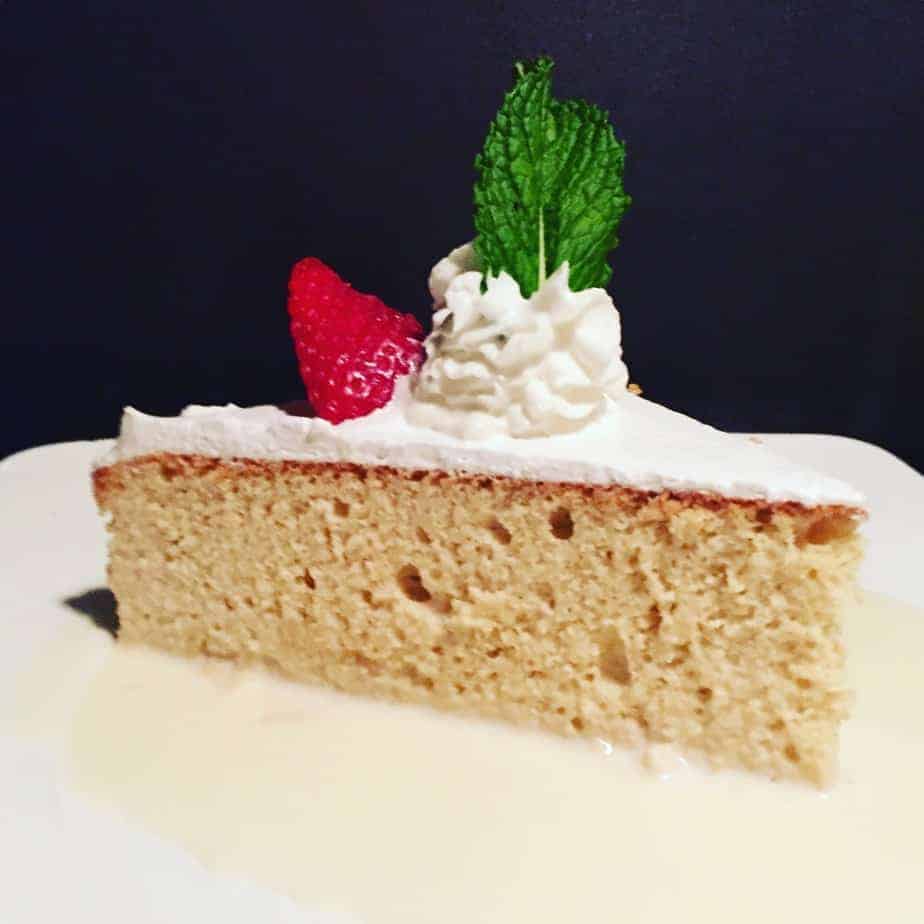 An event like Charlotte Wine and Tapas Week is a great excuse to get out of your culinary comfort zone (or your Charlotte geography zone) and try something new. So take advantage and make the trek to Ballantyne to enjoy some tapas and tres AJs cake (ha!) at Miro Spanish Grille. Even if it's a 40 minute crawl down Park Road, it's worth it.