Living in North Carolina definitely gives me the chance to eat some good barbecue. Barbecue style is definitely a regional thing: my mom is from Texas, where they prefer beef brisket with a spicy sauce, and I have a friend in Kansas City who likes the thick, sweet, sauce they serve there. Me? I definitely have ties (and a preference) to Eastern North Carolina barbecue, pork with a tangy, peppery vinegar-based sauce and slaw piled high up on top (it definitely was all of the summers driving down from Virginia to the Outer Banks for vacation). But anyway barbecue comes, I'll definitely eat it.
That's why I like Midwood Smokehouse so much: it offers barbecue styles from all over the place.  Owner Frank Scibelli traveled all over the country (from the Carolinas to Texas, with stops in Missouri and Tennessee) to gain inspiration for Midwood's menu and concept. The wide range of barbecue will make your whole group happy. I stumbled into Midwood probably two weeks after moving to Charlotte and liked it so much, I haven't ventured out to try any of the other barbecue joints Charlotte has to offer (though one time I branched out and ordered pulled pork at The Diamond, which was quite good). When I was up in Winston-Salem for work, I checked out Lexington Barbecue on my way back, and was reminded that even though I'm loyal to Midwood, I do need to check out some other places (right now my list includes Queen City Q and BarBQ King). Regardless, Midwood Smokehouse is another one of those go to places I take out-of-town guests who are craving barbecue, and ended up there on a slow Sunday evening with L before taking her to the airport.
When you walk into Midwood, you are greeted with one of the best smells: your nostrils swell with the smell of smoked meat and immediately your mouth starts watering. Midwood used to be comprised of a bar area with some high top tables and booths and a heated, screened patio (perfect for summer to winter transitions), but they just expanded their dining space, and their new dining area is nice and super cohesive with the already established bar and patio area. The space is huge, and we felt a bit dwarfed being one of only three tables being waited on (in retrospect, I much prefer dining at the bar or on the patio, maybe because it's what I'm used to). The good news was that service was quick because there wasn't a crowd. Every time I go to Midwood I get the pulled pork (sometimes in platter form, sometimes in sandwich form). Midwood's pork is delicious! It tastes like it just melted off the bone and is so tender and moist. It's perfectly paired with their crunchy slaw, and I can't resist gobbling up my entire sandwich every single time. So this time I decided to branch out and ordered the brisket, and highly recommended the pork to L.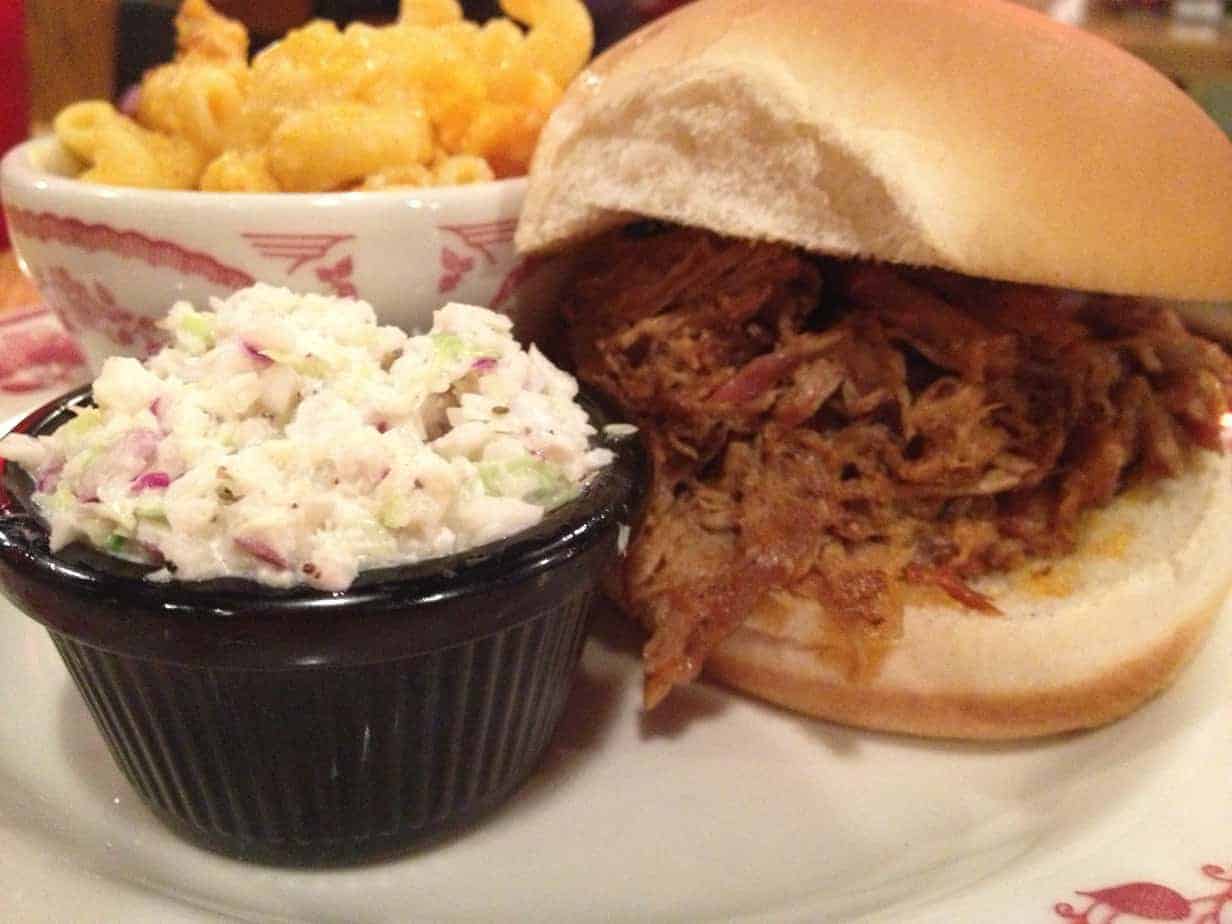 I would recommend the brisket just as highly as the pork to anyone who is in the mood for some good barbecue. The brisket came out hot and was dripping in delicious barbecue sauce. I ordered mine fatty (they give you the choice of lean, fatty or both) and fatty definitely was the right choice. It was succulent, sticky, and hit the spot.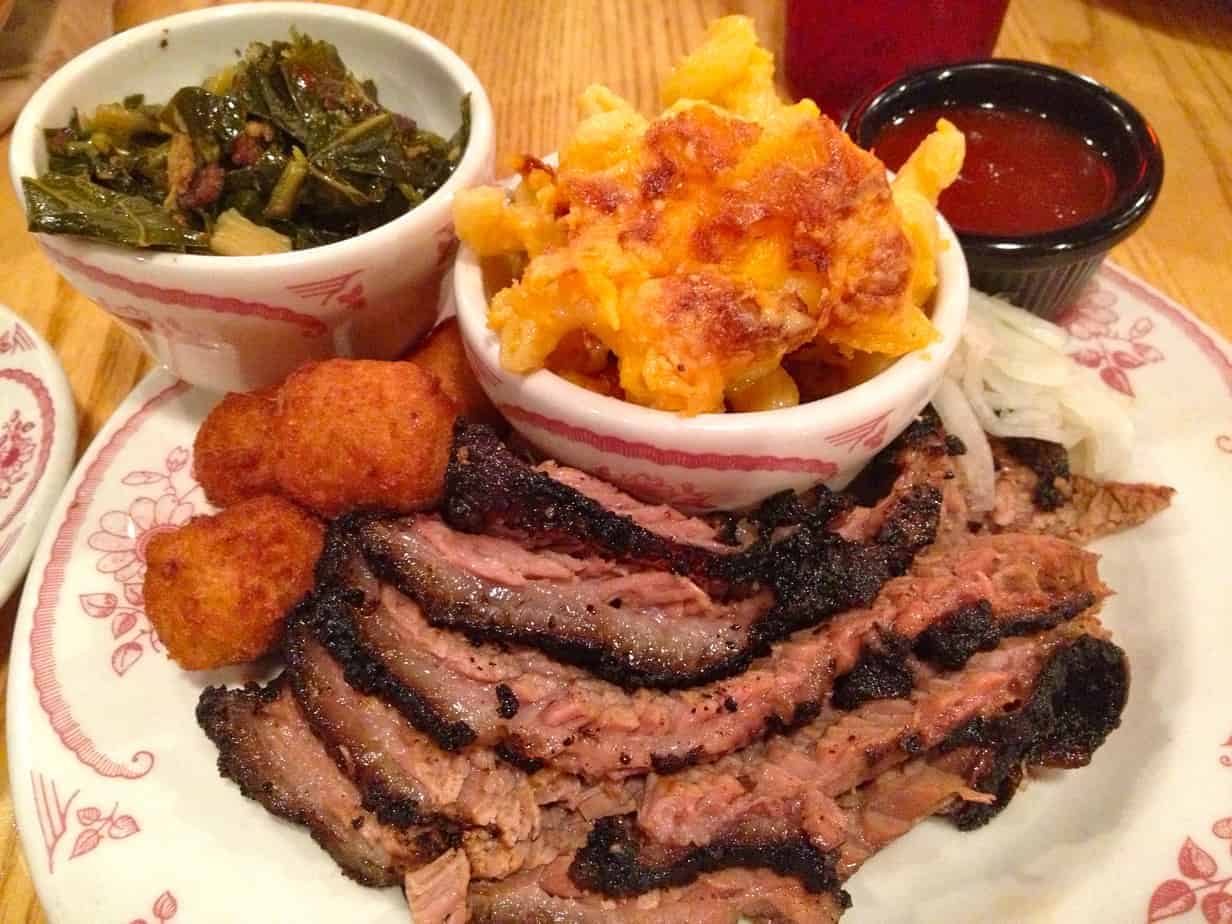 I also love all of Midwood's classic southern sides (definitely prepared with love) so much so that I can never decided which ones to order.  I chose collard greens and mac and cheese (the best I've had in Charlotte, but The King's Kitchen comes in a close second) to pair with my brisket. The greens are perfectly sautéed, but still have hints of a crunch, so you know they aren't overcooked. The mac and cheese is almost sinful: it's creamy and cheesey and you know you are eating way too many calories when you dive in. I also would recommend the bacon-wrapped jalapenos (smoky and spicy with just the right amount of kick and zing) and the coleslaw. Sadly, I am not a huge fan of their barbecued beans (while I am a huge fan of baked beans, I have tried them a couple times at Midwood and they don't please my palate, I find them a bit soupy and that there are too many flavors going on). But everything else I've tried has been right on the money.
L and I also decided to split a banana pudding for dessert. Banana pudding was one of those things I would never think to order until I moved down south. Midwood's was delicious: creamy and smooth, with plenty of chunks of ripe, sweet banana, and crunchy vanilla wafers on top. It was the perfect cap to a great meal.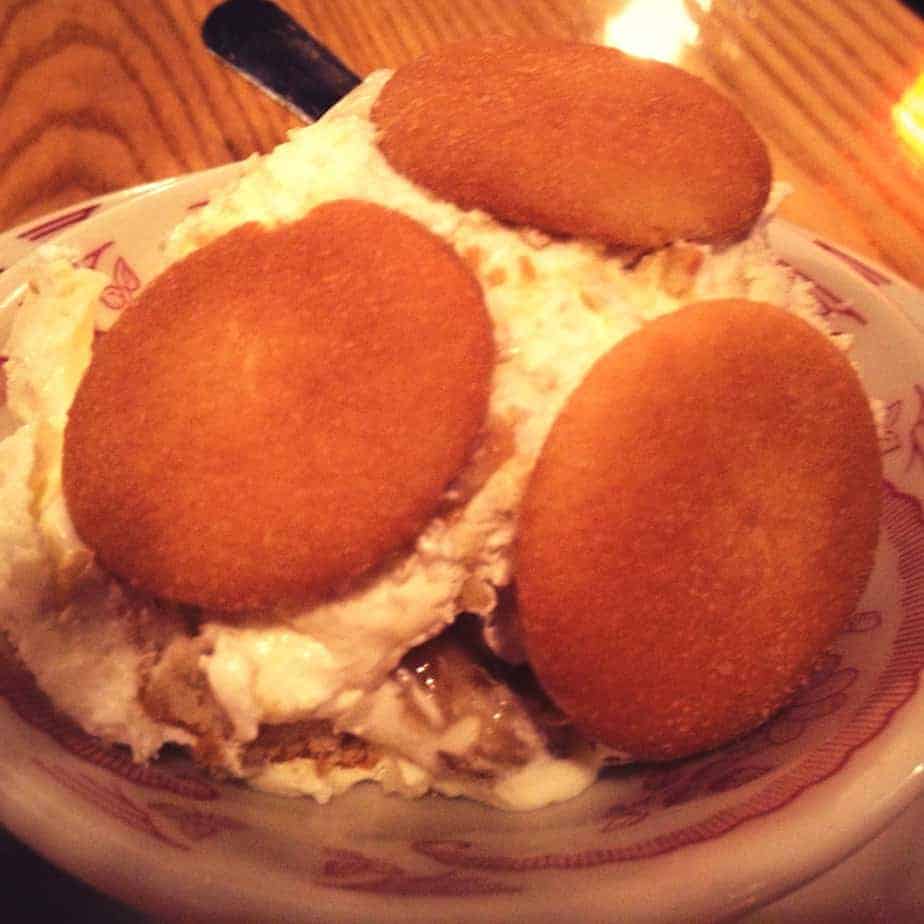 While I plan to check out the other barbecue places Charlotte has to offer (any recommendations?), plus will definitely stop for some pork at the Duck Deli and Currituck BBQ when I head to the Outer Banks in late July, I will still stick with Old Faithful when I have a barbecue craving and pop up the street to Midwood Smokehouse. I can't wait to try the ribs!
map & more
score: 9
spending: $$
neighborhood: plaza midwood
cuisine: barbecue
official website
[googlemaps https://maps.google.com/maps?f=q&source=s_q&hl=en&geocode=&q=Midwood+Smokehouse,+Central+Avenue,+Charlotte,+NC&aq=0&oq=midwood+s&sll=35.203153,-80.839829&sspn=0.637372,1.104126&ie=UTF8&hq=Midwood+Smokehouse,&hnear=Central+Ave,+Charlotte,+North+Carolina&t=m&ll=35.220871,-80.815086&spn=0.01753,0.021372&z=14&iwloc=A&output=embed&w=250&h=250]