Highlights of July were adding a new member to our family (!!!), a Wisconsin wedding weekend, a blogging trip to the mountains, and plenty of delicious food and drinks. Here's a little recap about what I ate, drank and did in July.
Ok, obviously the major headline of July is that we adopted a dog. Meet Bodie.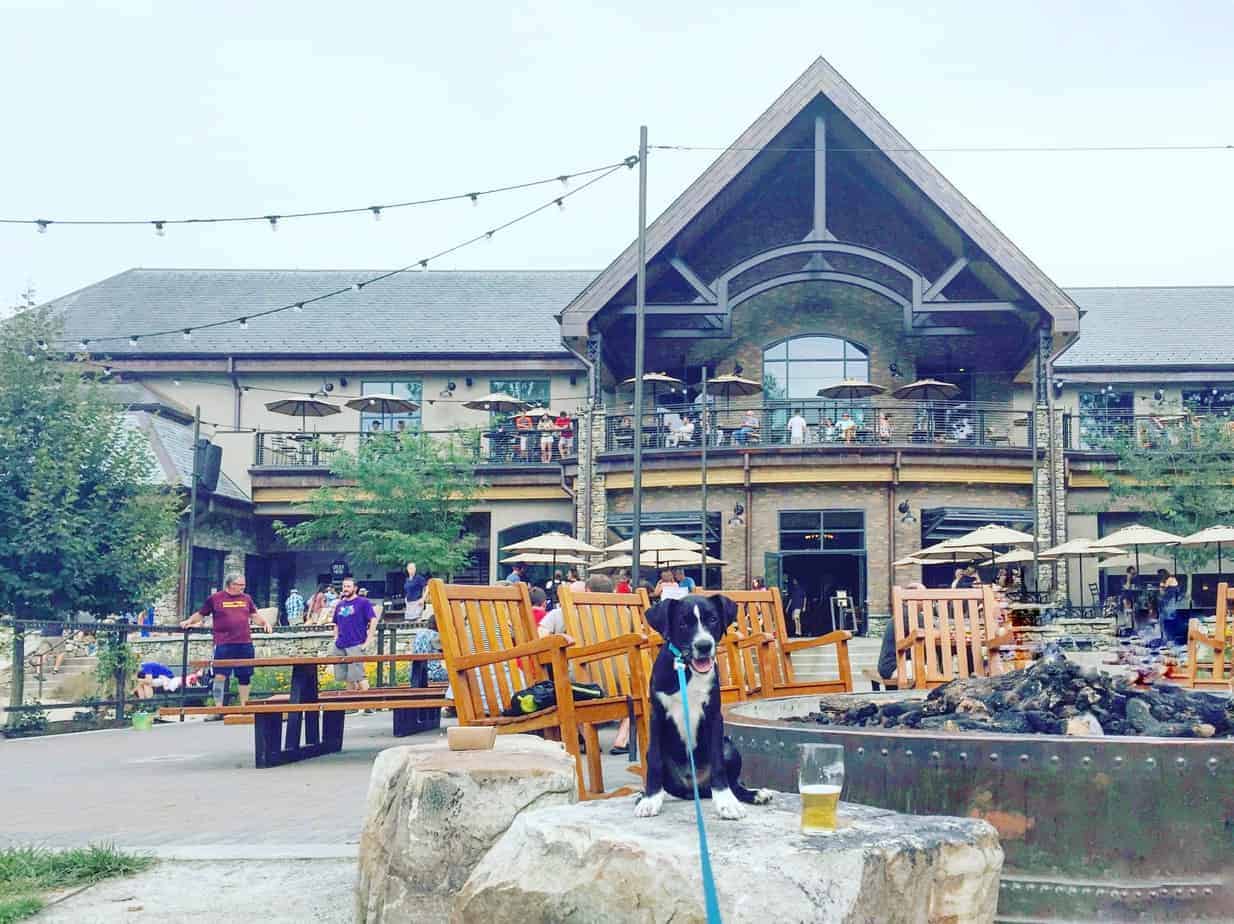 We adopted him on a whim (but not really) in mid July from Halfway There Rescue. The reason I say that it wasn't really a whim is because we've been talking about adopting a dog for two years, but on a Friday night mid-July, we pulled the trigger. The cats aren't totally 100% on board yet, but otherwise so far so good!
We named him after the lighthouse in the Outer Banks, and he's been a pretty well traveled pup over the past three weeks: a day trip to the mountains for a waterfall hike and lunch at Sierra Nevada (we had to rotate dog duty so we could enjoy Sierra Nevada's full menu inside and not just the limited patio offerings…as an aside, I have a segment that will air on August 18 on Charlotte Today featuring Sierra Nevada, even if you don't like craft beer, the visit is worth it for the food, which is seasonal and served tapas style, and the patio!), a day out on Lake Norman, a few trips to the Whitewater Center, and he's already falling in love with Charlotte's breweries. And he loves ice cream, just like his momma! (Salted Oreo for me, Dunakroos for AJ, Puppy Pops for Bodie)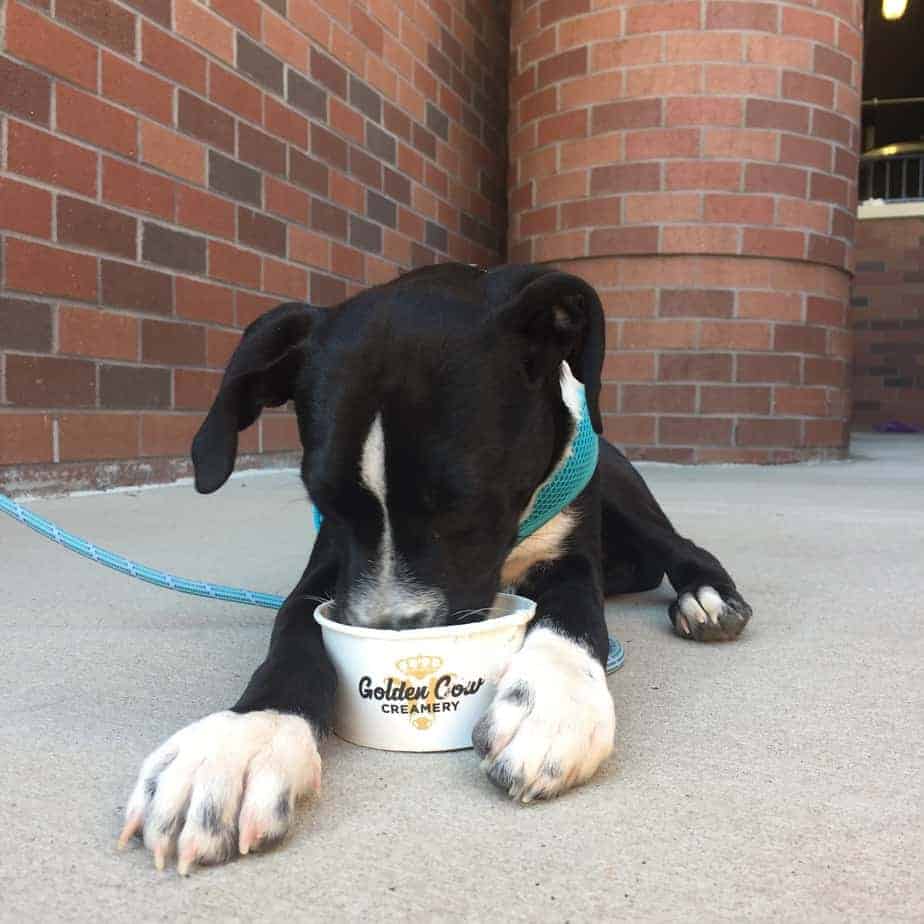 We kicked off July with a long weekend in Appleton, Wisconsin, catching up with old friends and celebrating my cousin, David's wedding.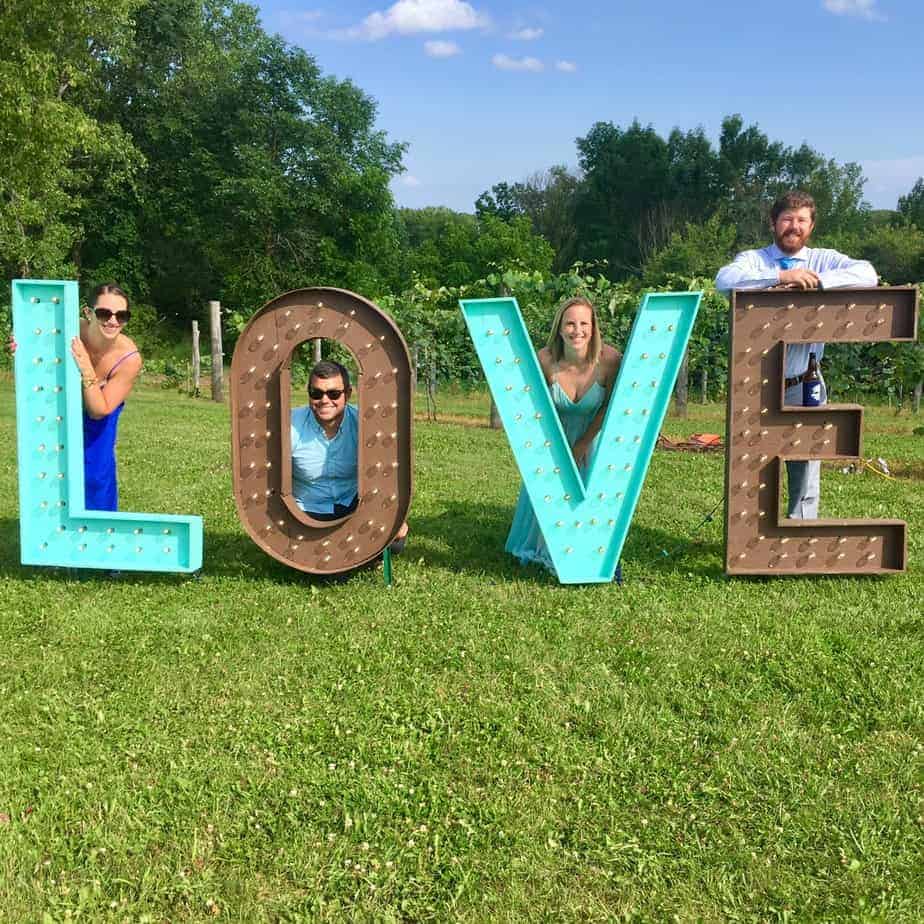 Of course, we had to spend Friday hitting up all of our favorite college spots. First up, was the Wooden Nickel for lunch, which included pitchers of Spotted Cow, cheese curds (a must in Wisconsin of course!) and juicy burgers.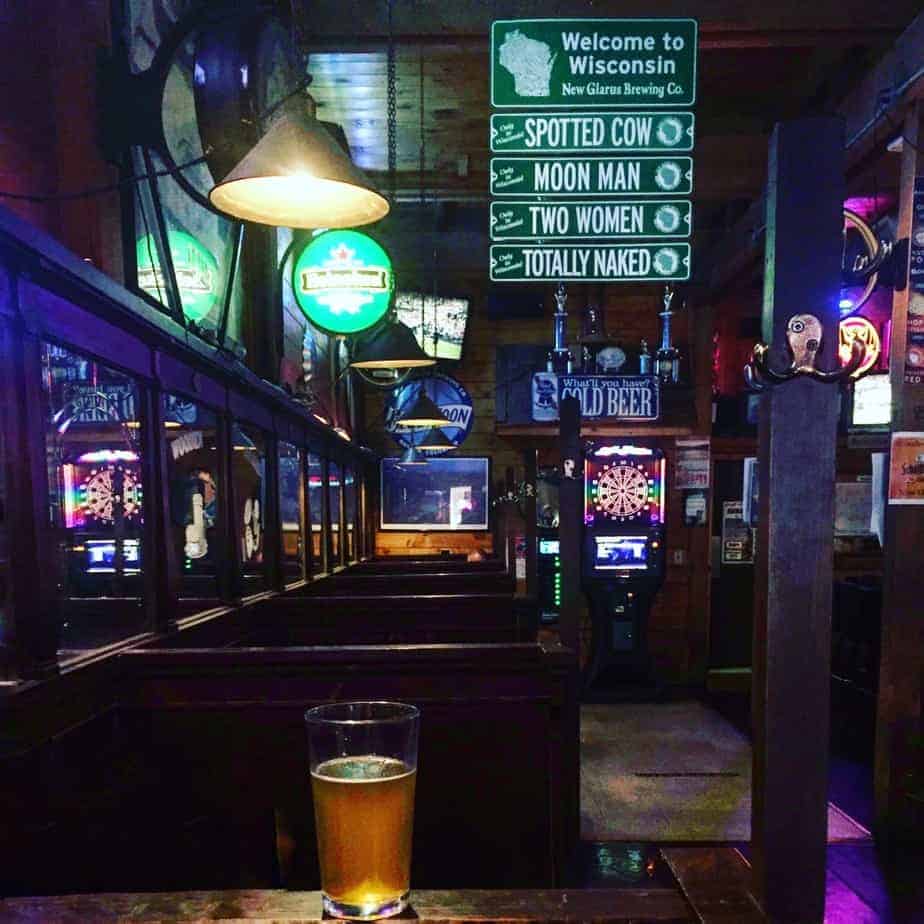 Then a quick stop on campus and some day drinking down College Ave, with a pizza snack in the afternoon and flights at a new brewery, Appleton Beer Factory. We came back to College Ave. late night because you can't go to Appleton without a stop at Cleo's.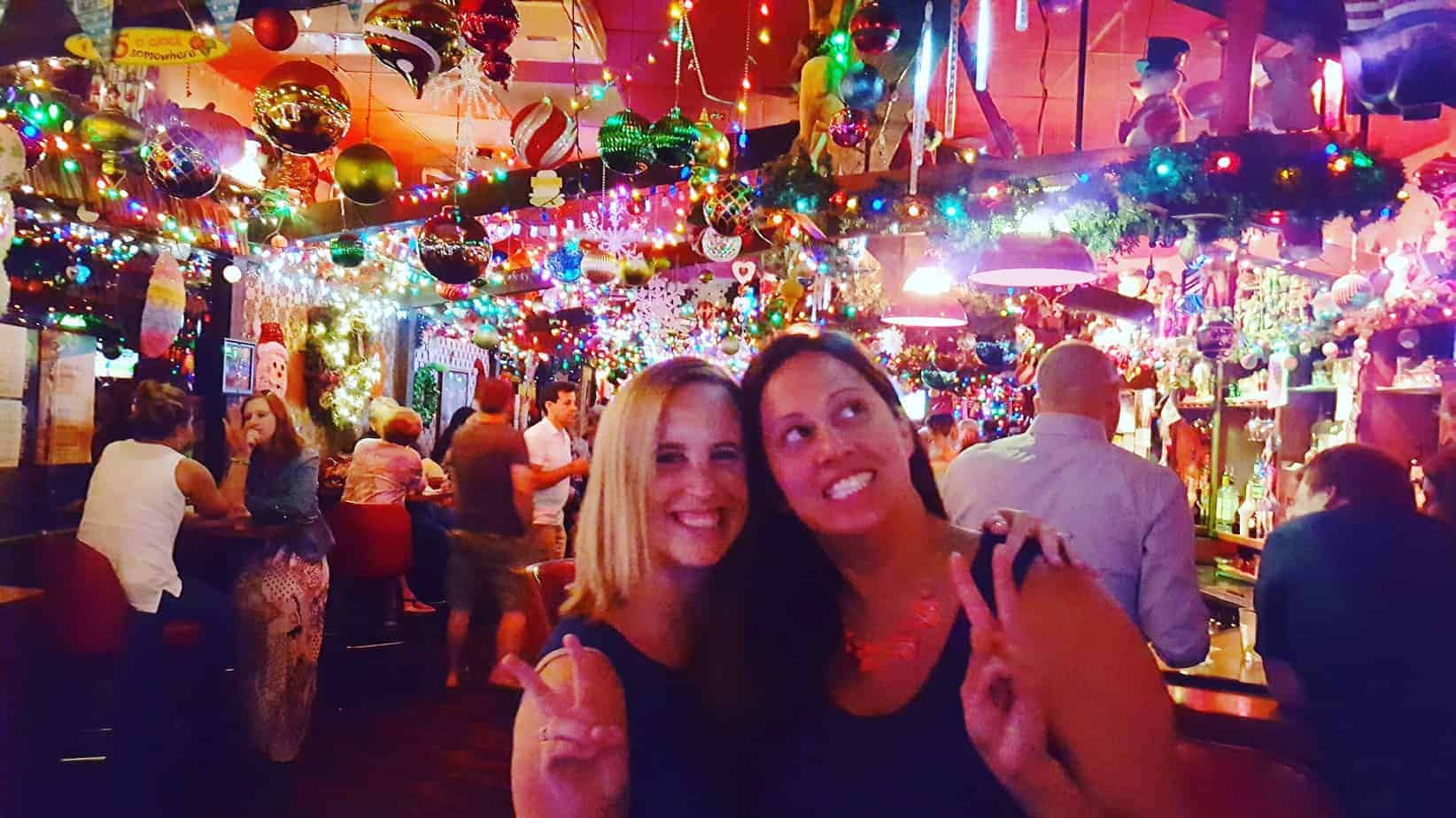 We ended the weekend with some spectacular wedding dancing (no channeling of Patrick Swayze during this celebration), brunch with friends, and my aunt's strawberry shortcake before heading home.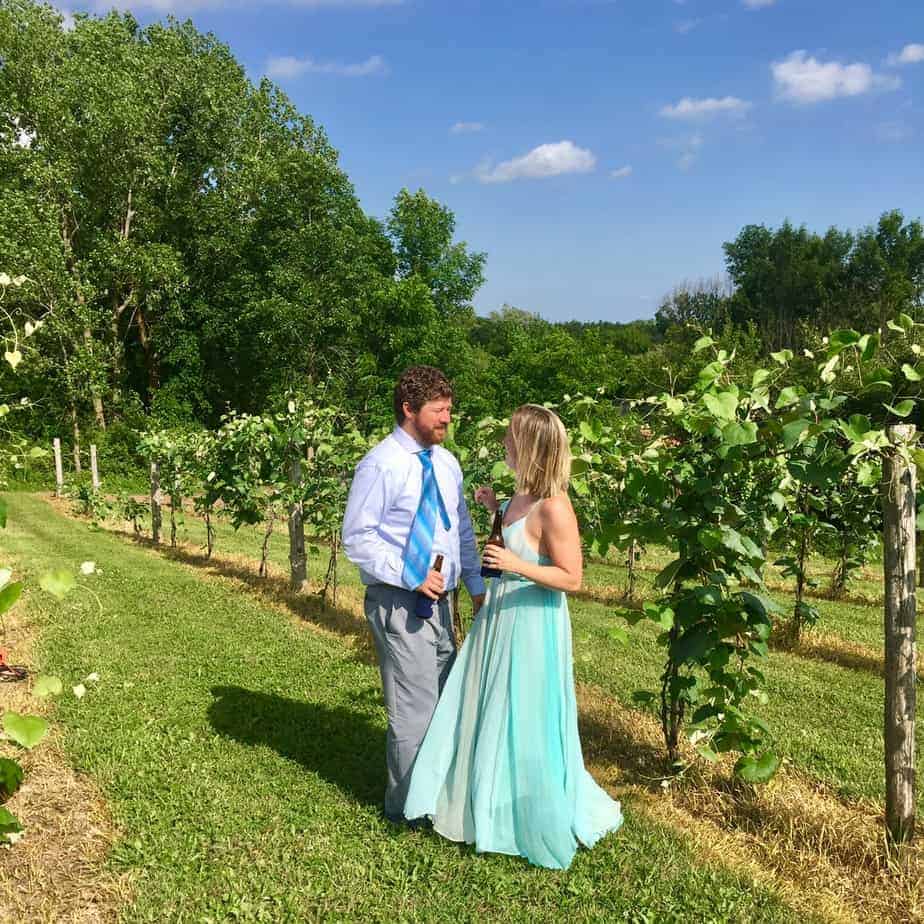 After our trip to Wisconsin, I hit the road later that week on a three day Western North Carolina Farm Tour. This trip was sponsored by the North Carolina Department of Agriculture, and I am so excited to share all of the details of where we visited, what we ate, and where we stayed soon.  For now, I'll leave you with a  few photos and let's just say I loved connecting with other bloggers from across the state and it was three jam packed days of fun, farms and food!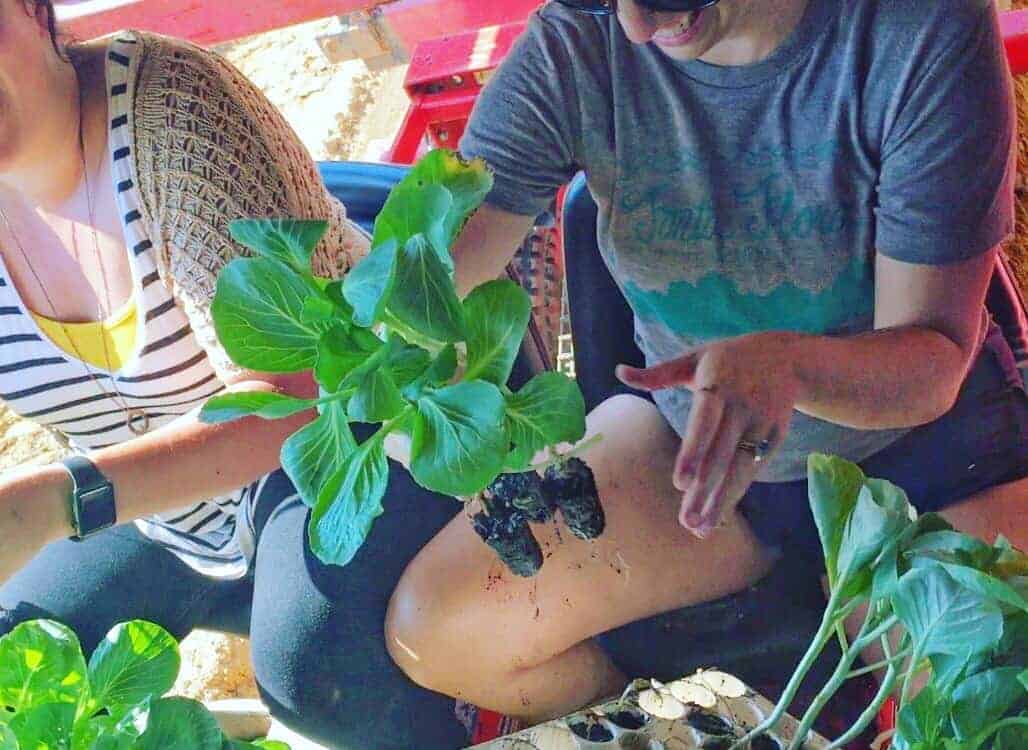 Planting cabbage at Harvest Farms in Marion, NC.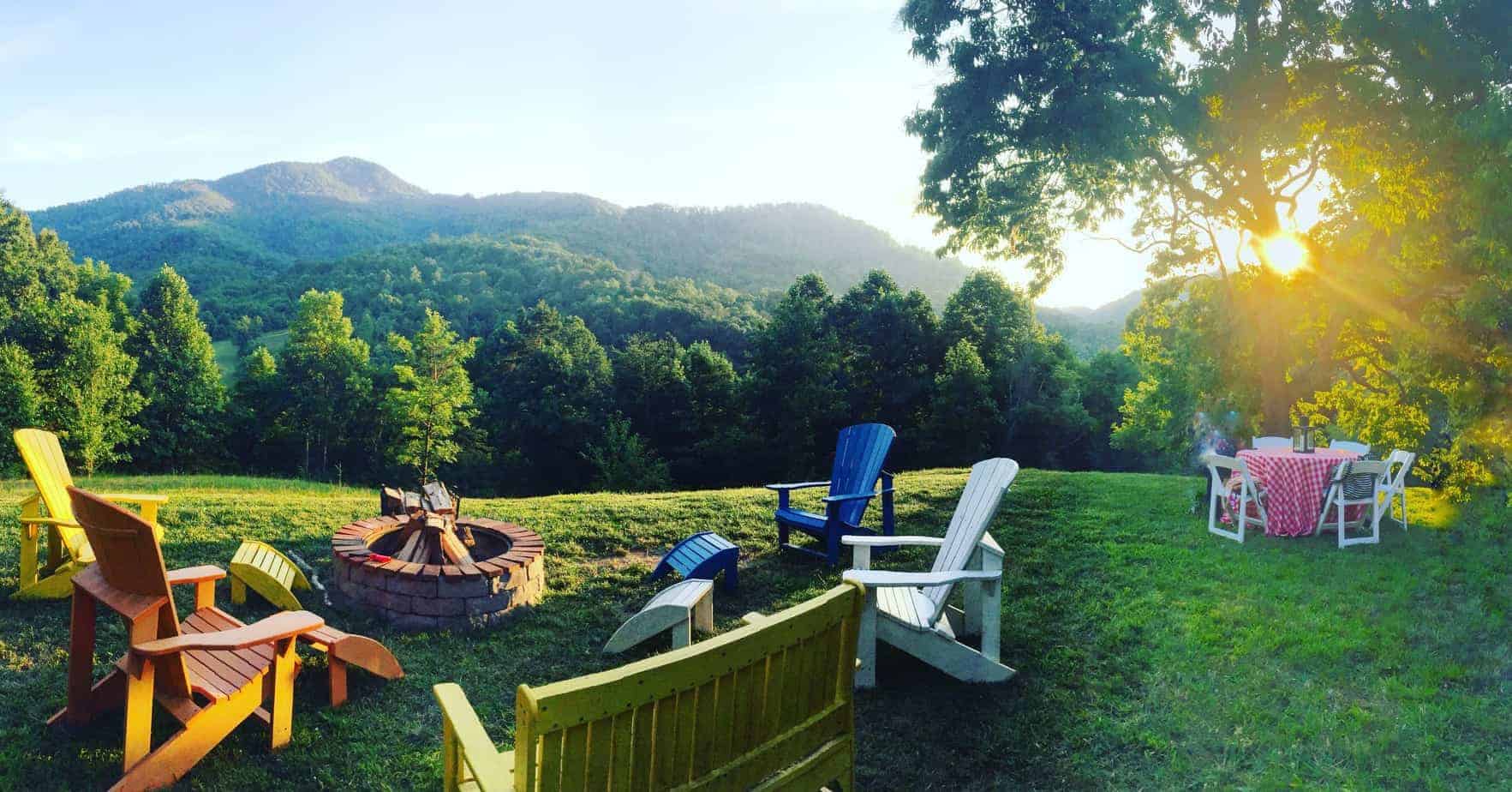 Dessert with a view at the Engadine Inn and Cabins in Candler, NC.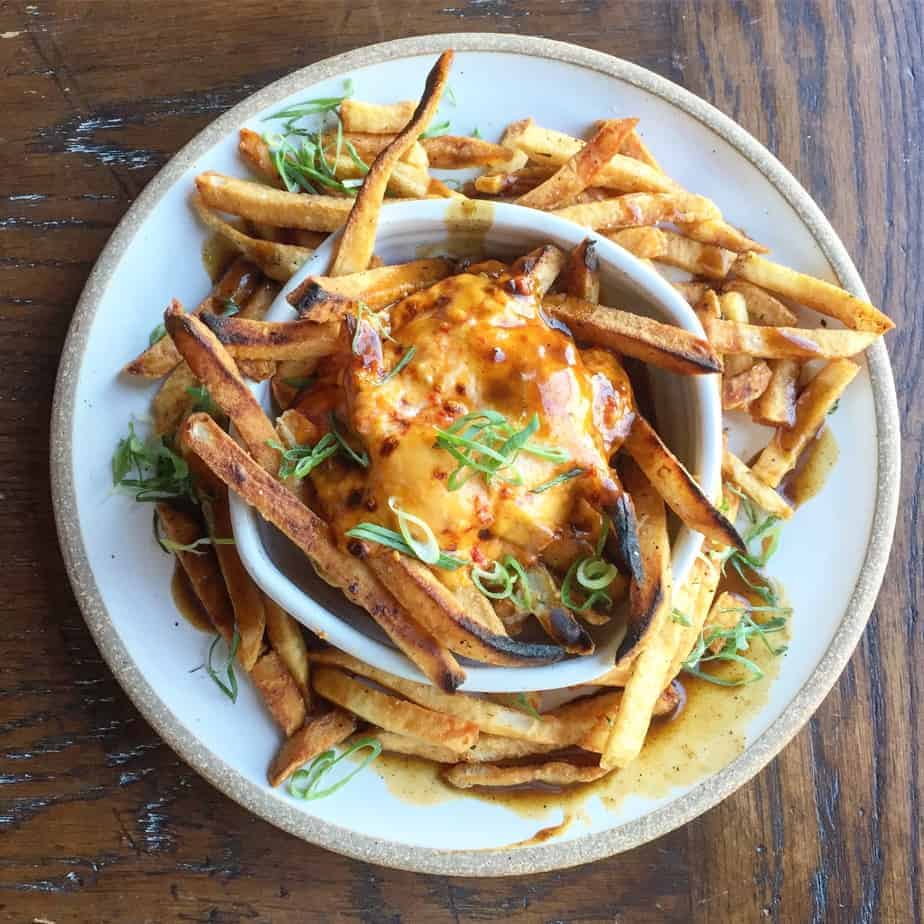 The H.AVE fries (with pimento cheese, gravy, and pulled pork) at Highland Avenue in Hickory, NC.
In between travels, we did our fair share of bopping around Charlotte. AJ's parents came to visit, we caught a Knights' game, saw The Little Mermaid at Blumenthal with pre show cocktails at 204 North, and the air conditioning broke at work, which was a great excuse for a long lunch at what's becoming a workday favorite, Viva Chicken (I tried their sandwich for the first time and it was great. I've been on such a sandwich kick recently).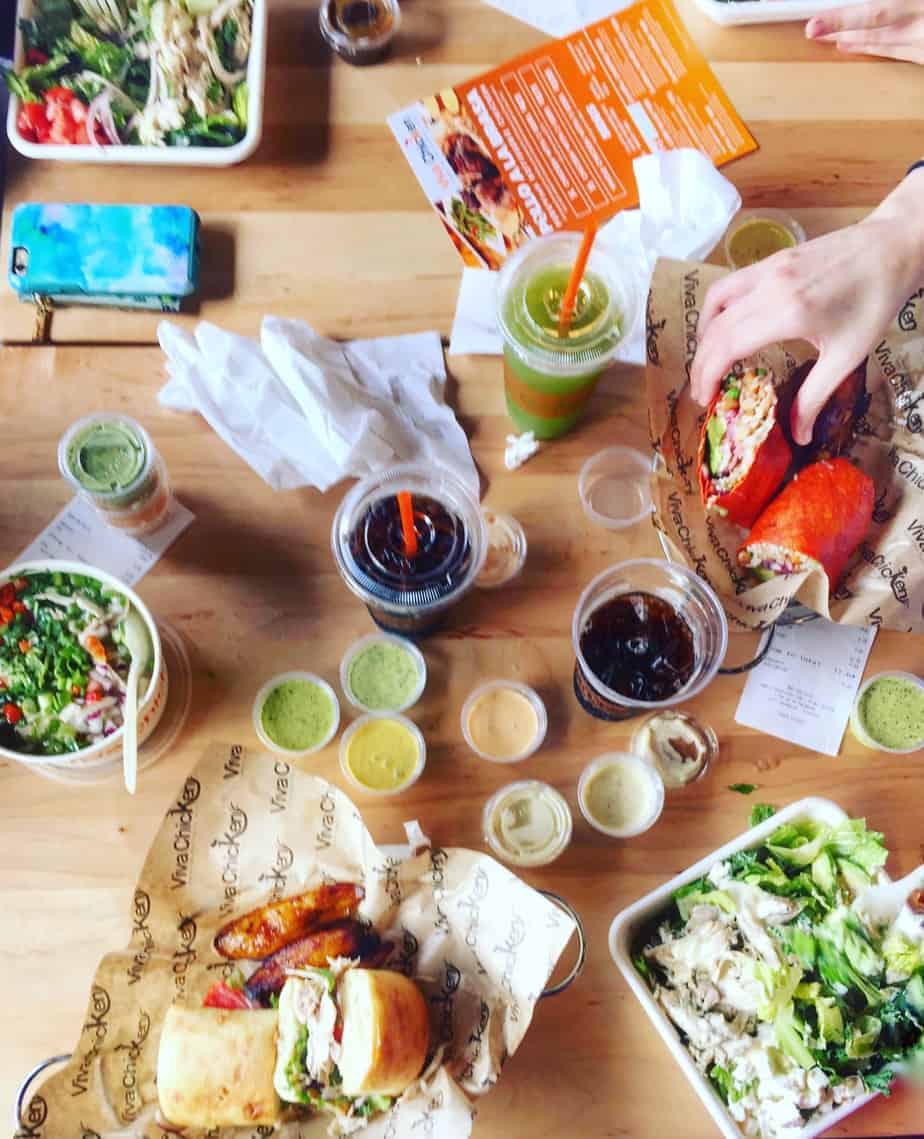 it was nice to slow down the last weekend of July and into August. We celebrated Charlotte's passage of the brunch bill with a (Bloody Marys at 10am on Sundays y'all!) with a seafood tower and pork belly Bloody Marys (duh) on Sea Level's patio.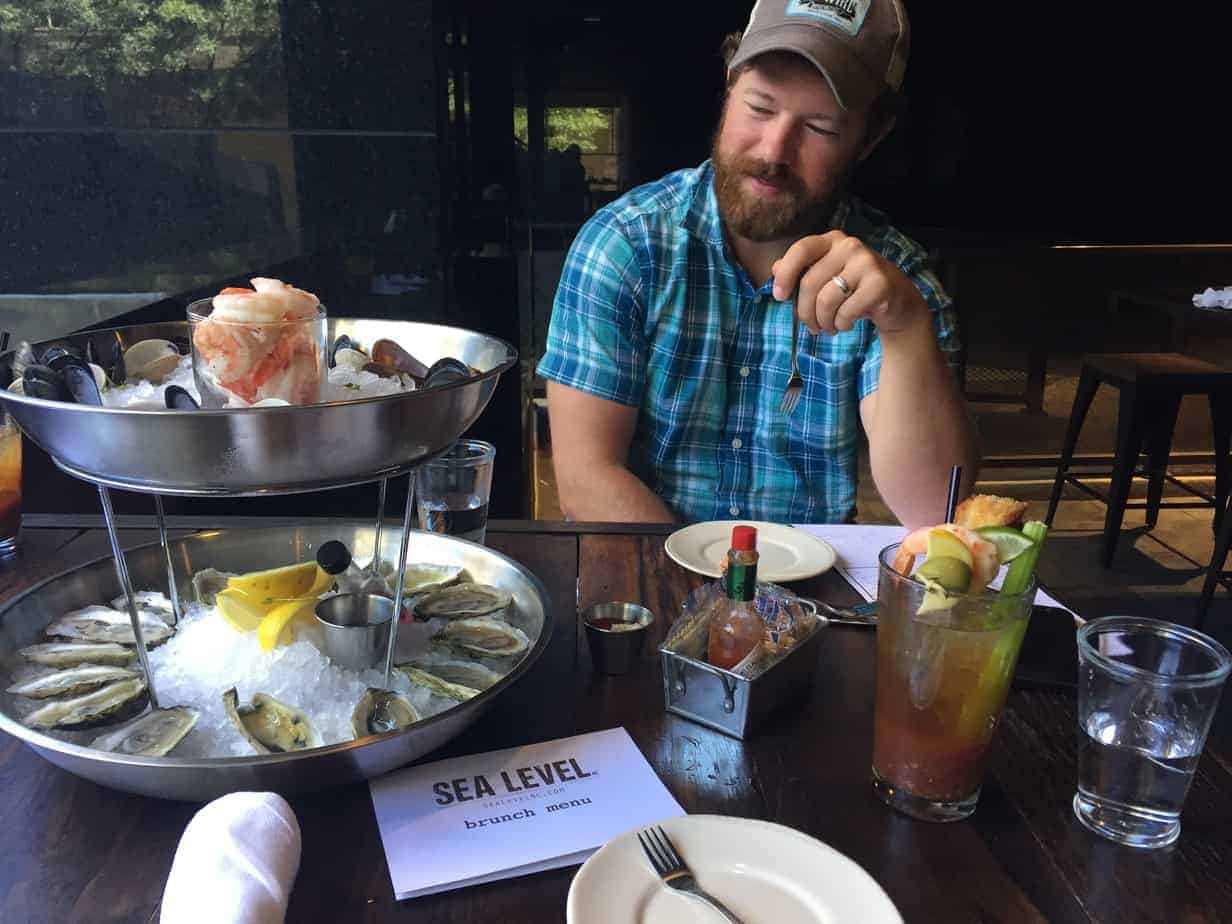 Then went for a long walk on the rail trail.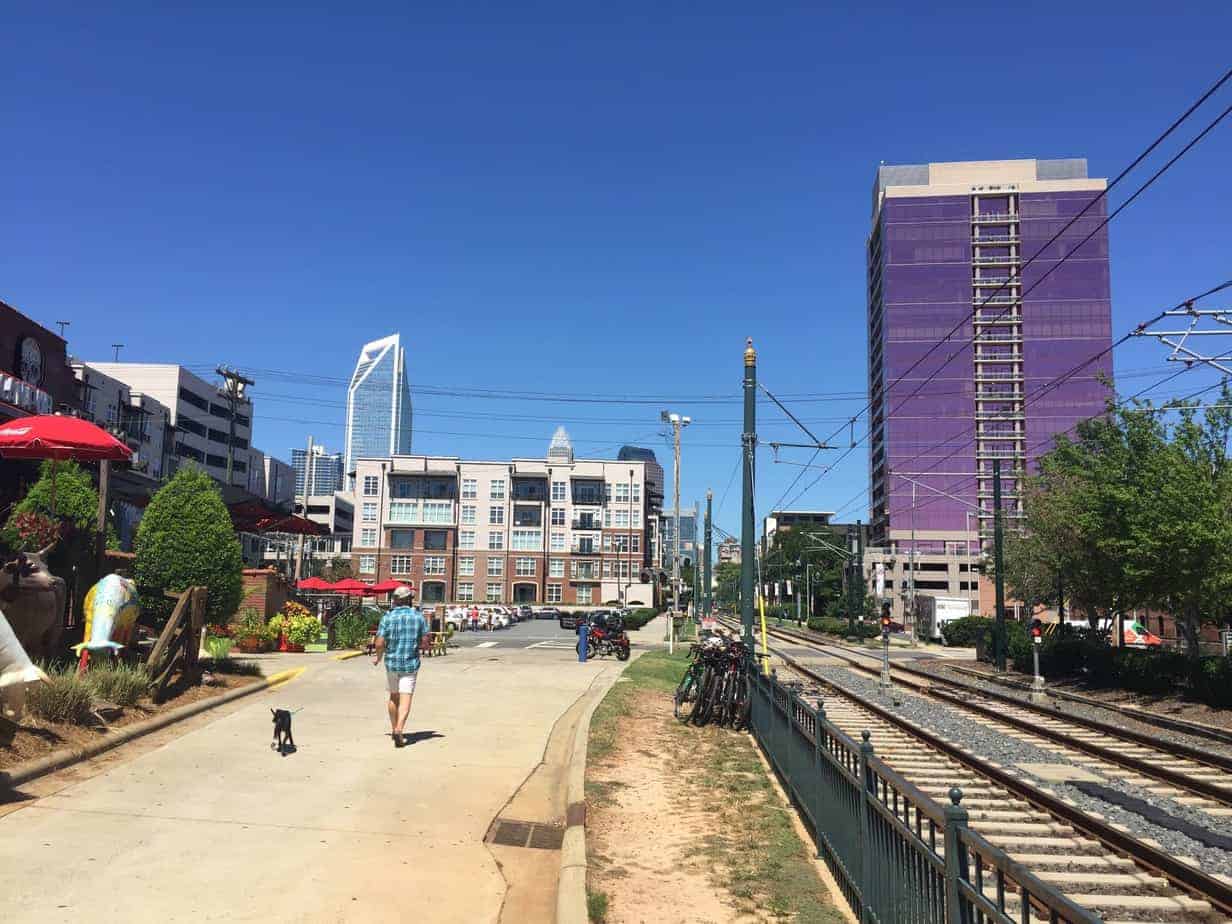 We finished with a pint on Wooden Robot's patio (I love Wooden Robot's beer and their sours are exactly what I crave on a warm summer afternoon).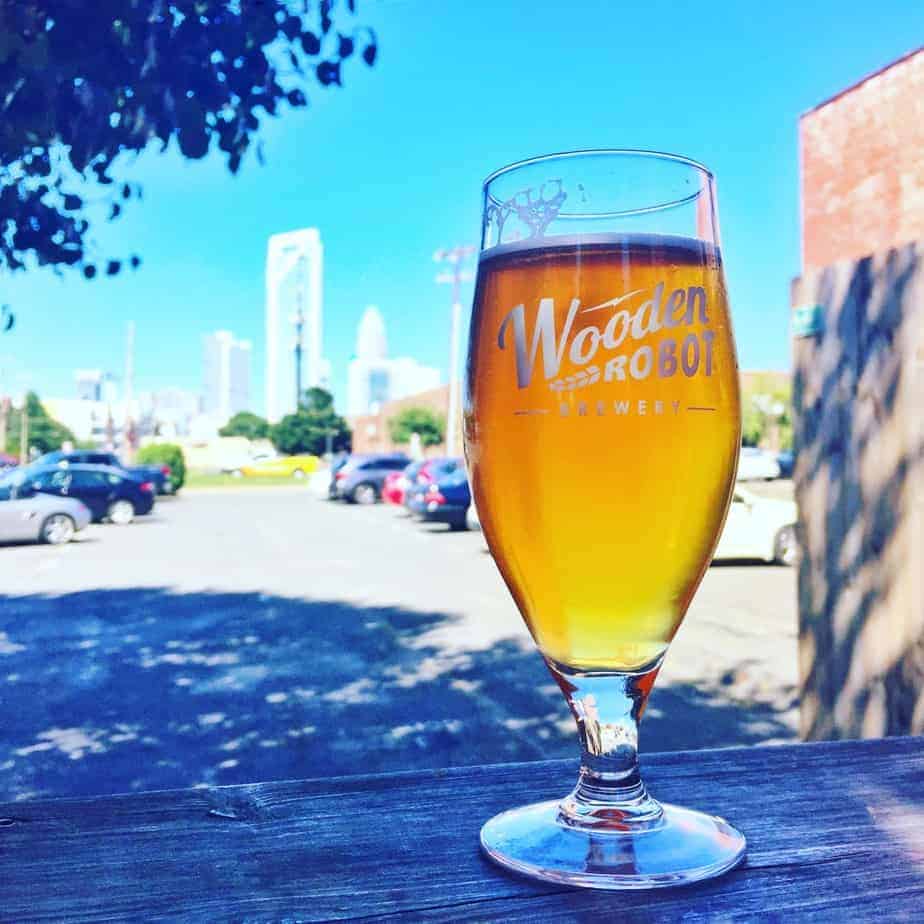 Last week brought the end of summer intern season. (time flies while you're having fun and have a competent, smart, passionate intern am I right?) To celebrate and lament the occasion, we grabbed prosecco popsicle drinks on the rooftop of Le Meriden with other PD ladies. All celebrations should include popsicles in prosecco as far as I'm concerned.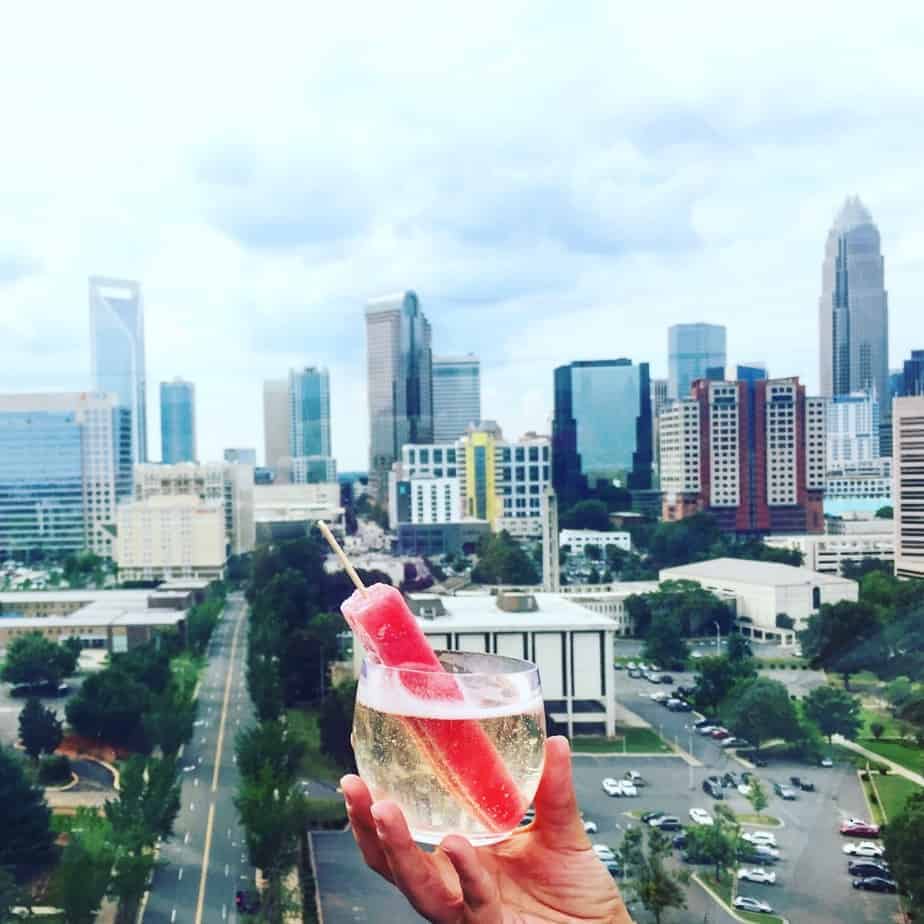 And now it's August. Um what?!?!