Lenny Boy Brewing Co. is a certified organic brewery serving up kombucha, wild ales and beer in their beautiful new tap room in Charlotte's South End. Thank you to Lenny Boy to treating me to some free products. All opinions are my own.
I thought a lot about how I would start this blog post. Would I begin by boasting about how all of Lenny Boy's products are certified organic? Or would I lead in with their gorgeous new taproom? What about what the heck is kombucha anyways?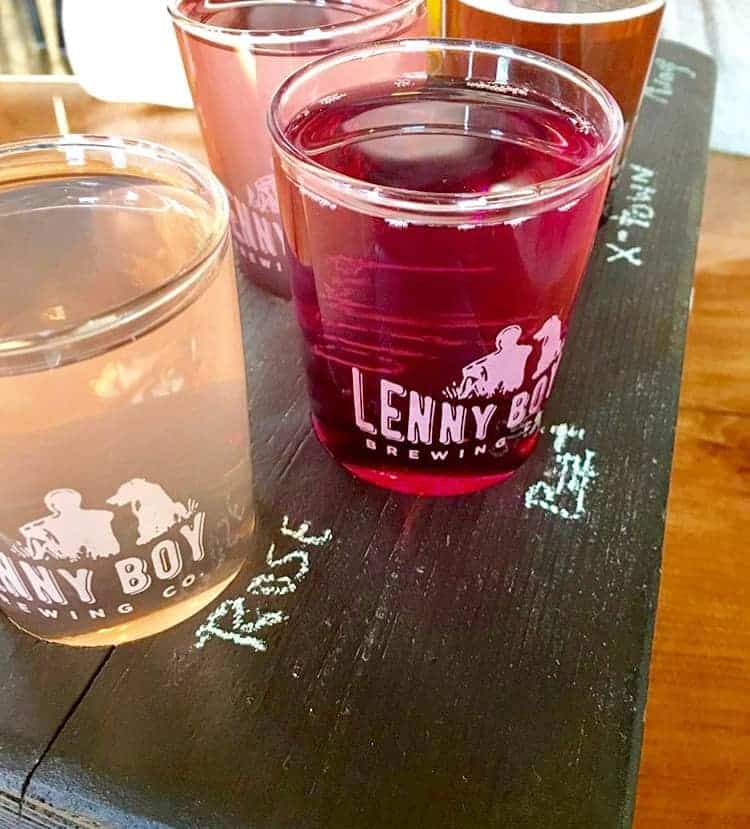 But instead I just can't get this one hit wonder out of my head. Who got the booch, baby?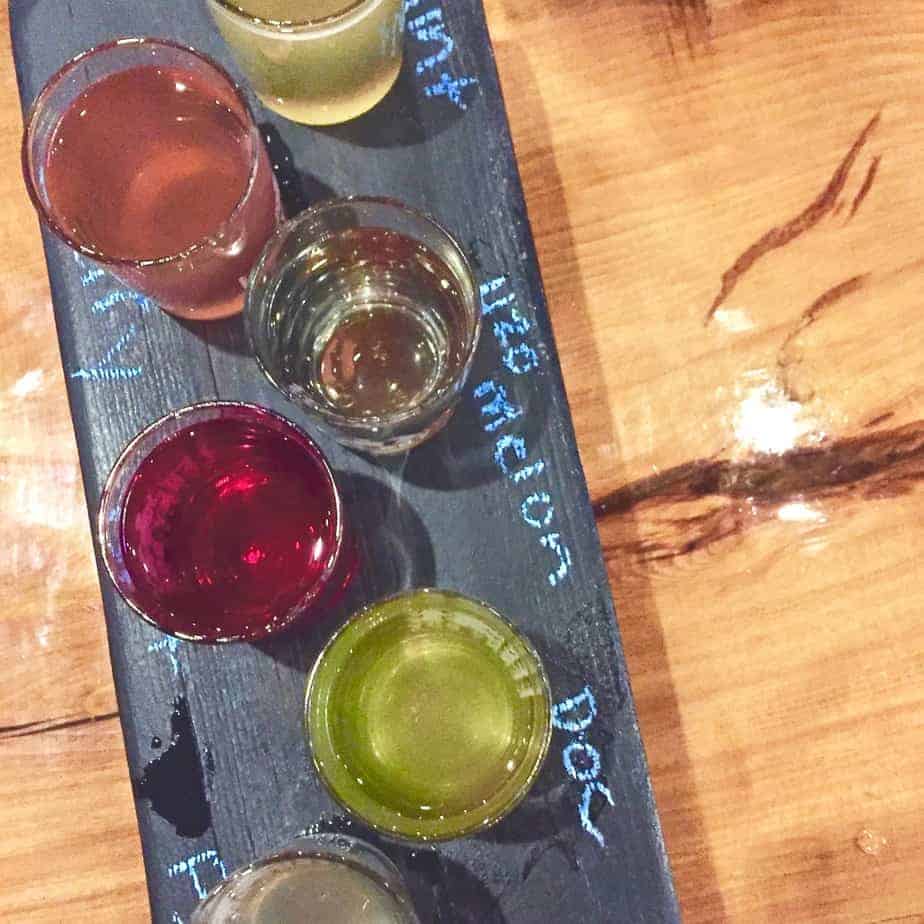 Also I know, I know. Everything's 1998 hit was Hooch, not booch. Maybe I just wanted to be able to use fresh-e-freshy in a blog post.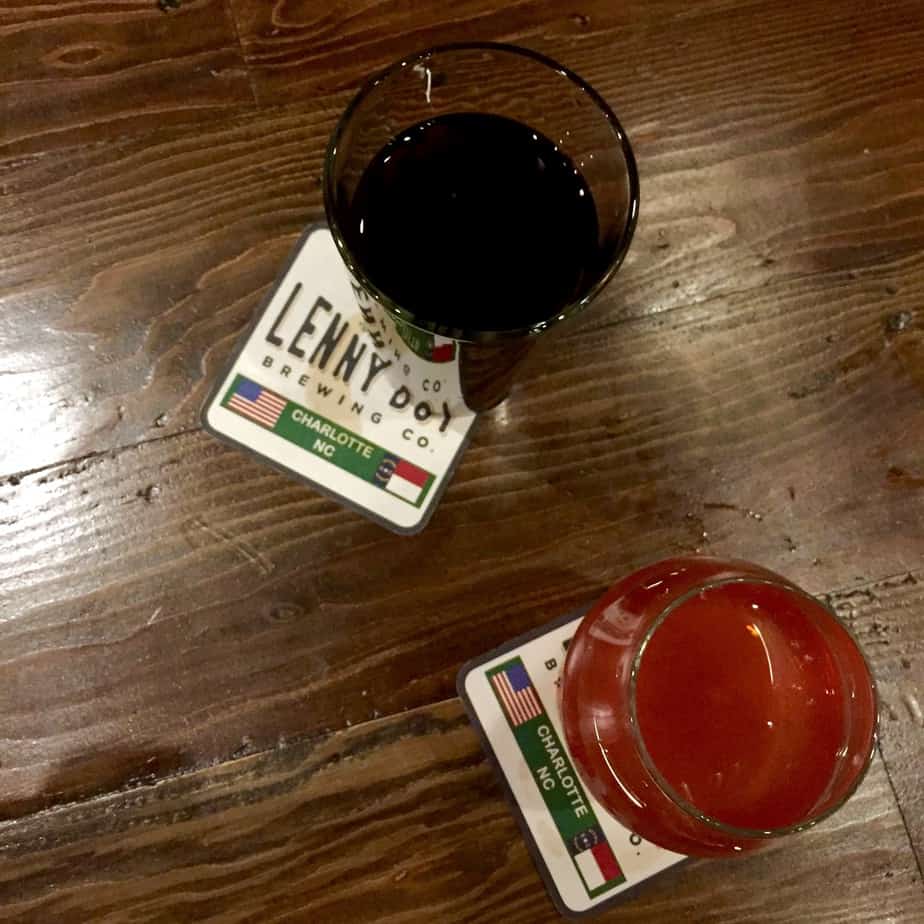 Now that we've got that out of our system, lets talk booch, or kombucha. The non-alcoholic, fermented tea is high in B vitamins, probiotics and amino acid. Meaning, it's good for you. The beverage boasts many health benefits including aiding in digestion and boosting your immune system. And while you can find kombucha in grocery stores, health food stores, restaurants and bars all over Charlotte, I recommend you go straight to the source.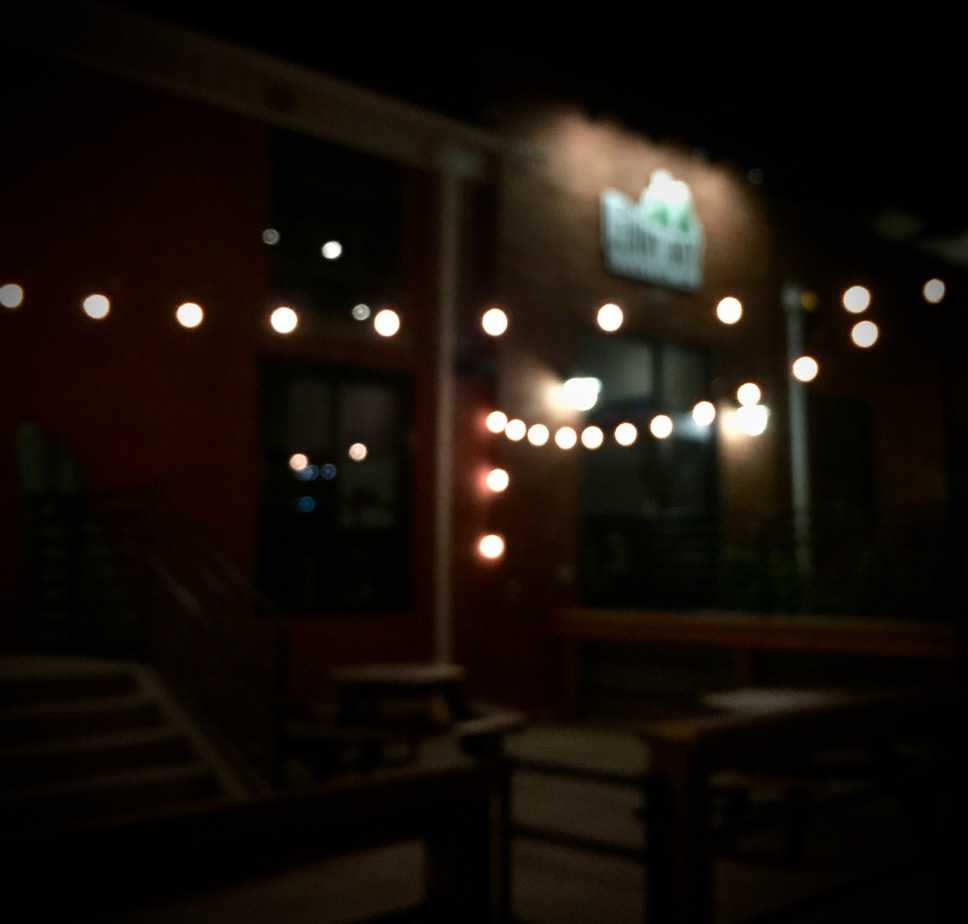 The source is on South Tryon Street in South End. There you'll find Lenny Boy's new-ish (they opened in early September) production facility and taproom. It's huge. And gorgeous. While their new space is four times bigger than their old one,  I love is that it still exudes the cozy, familiar, relaxed vibe that the Lenny Boy on Hawkins Street did. They've achieved that familiar feeling with a large oak bar and rustic community tables made from trees in the North Carolina mountains, a patio full of picnic tables and bistro lights, big screen tvs, comfy chairs, and a pile of your favorite board games in the corner. Since they opened in September, Lenny Boy has become one of our go to hangouts; it's the perfect place for a casual, comfortable night out (in fact, the night before our wedding, we sent all of our out of town guests to Lenny Boy because we knew they would love it as much as we do).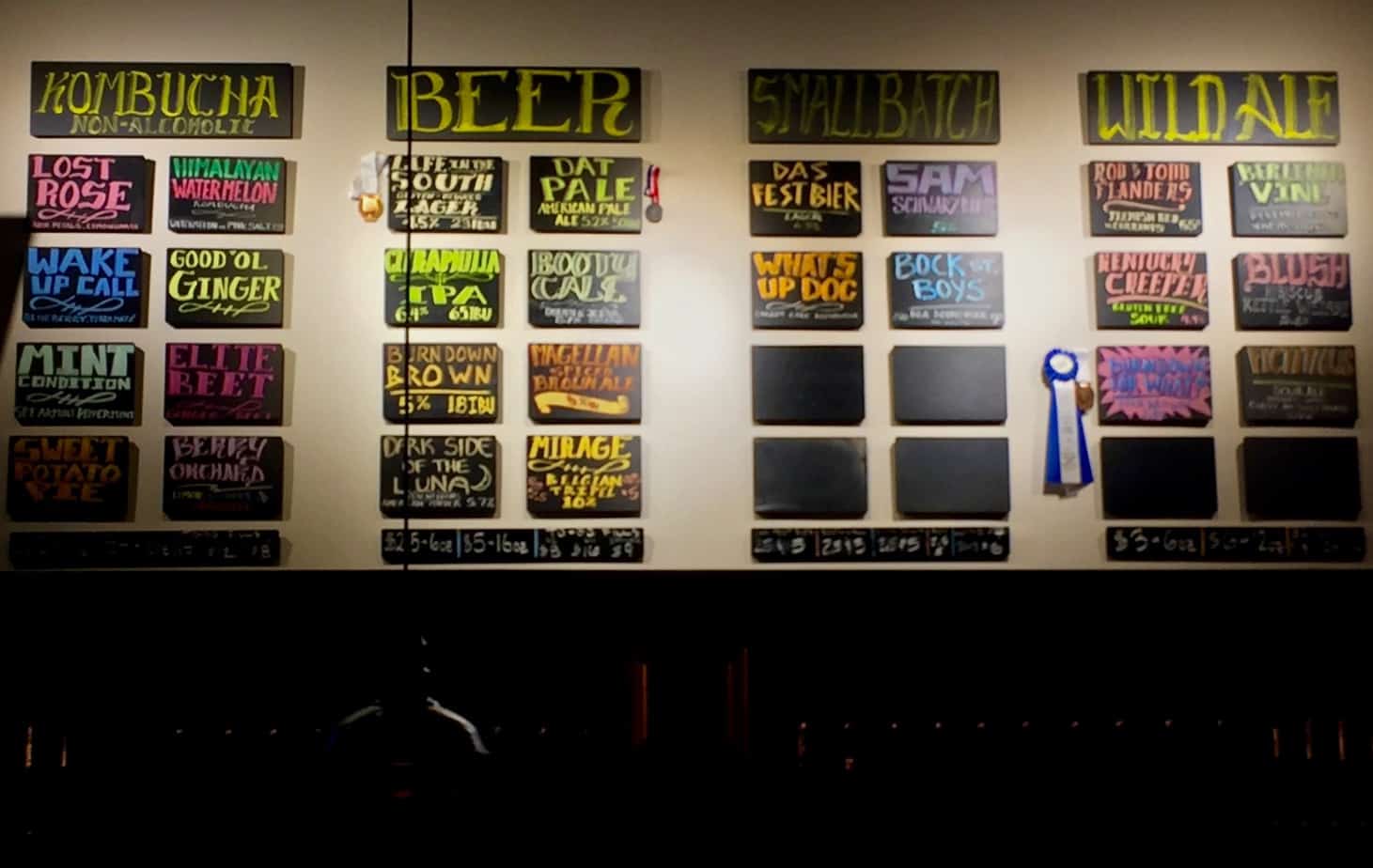 Beyond patios, bistro lights and rustic wooden bars, we like Lenny Boy's beverages too. Lenny Boy is the only certified organic brewery in North Carolina, which regulates everything from their ingredients to how their products are produced to meet certification standards. And it means everything Lenny Boy produces is organic, even the beer! If you're a little apprehensive about kombucha, a flight in the taproom is a must to try the wide variety of flavors (while it took me a bit to ignore the slightly acidic/vinegary smell of the fermented tea, I really can't get enough of the Good Ol' Ginger, Strawberry and Elite Beet, and I hear the Sweet Potato is divine). Besides kombucha, Lenny Boy also serves wild ales, fermented with in-house cultures and producing a slightly sour or tart flavor, and organic beers (heck, you may as well get a flight of those too so you can try a few different ones). My recent favorites are the Ground Up Organic Coffee Stout, Burn Down for What Sour Wild Ale, Dark Side of the Luna Porter, and Citraphillia IPA.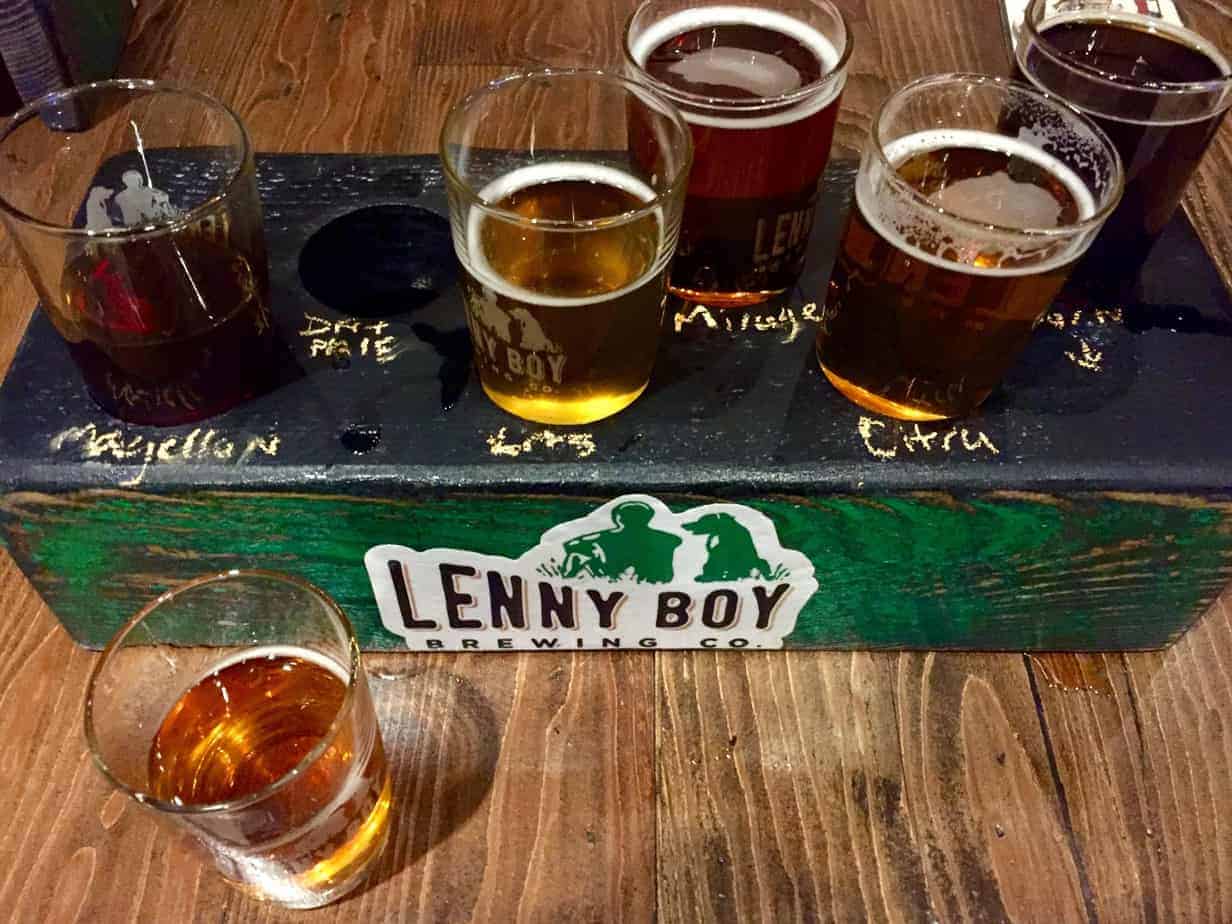 Also, I was totally successful in using fresh-e-freshy in a blog post. Twice.