AJ and I spent a long Fourth of July weekend in his hometown in Michigan. After a weekend of fireworks, barbecue, boating, beer drinking, and wedding dancing, we headed into Detroit Sunday afternoon with his family before hitting the road for the long drive back to Charlotte (Ohio is officially the worst state to drive through ever).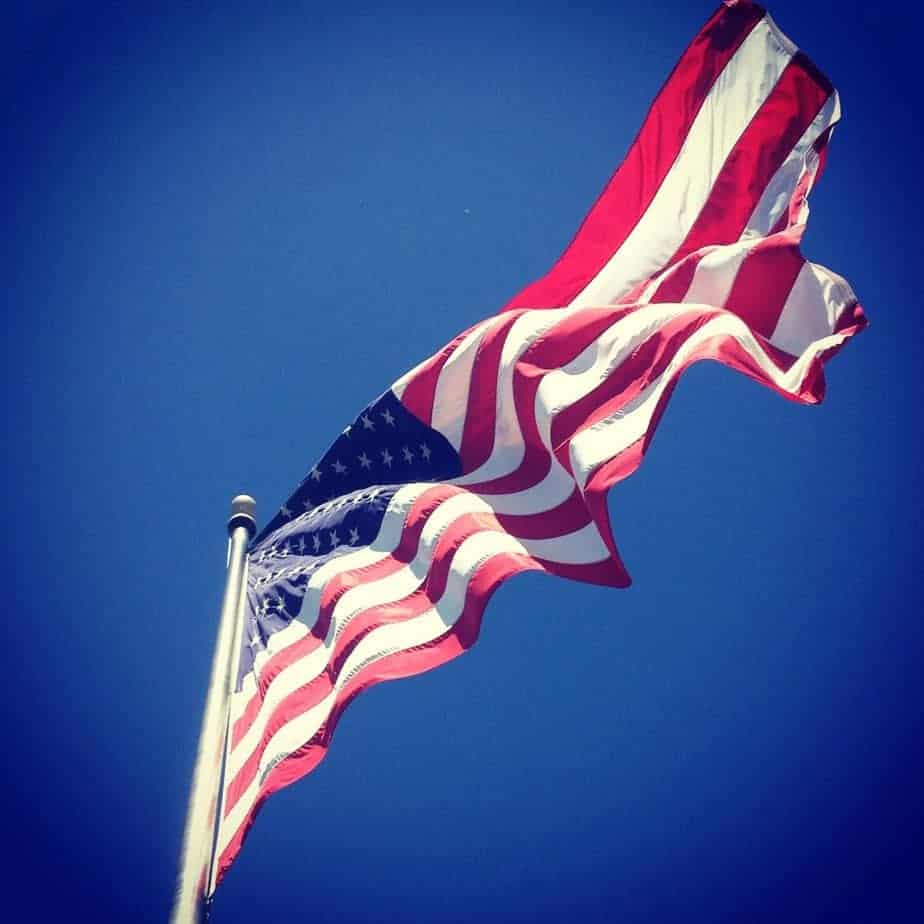 Our first stop was Atwater Brewery. The brewery is in an old factory warehouse in Detroit's historic Rivertown District, perched right near the Detroit River.  The tasting space and brewery blend together, and we sipped on some delicious beer among the fermentation tanks, stacks of kegs and flats of cans and bottles. The space is industrial and raw; it's a space for beer drinkers to taste where the beer is actually made. It's basic and no frills, which proves that Atwater is really all about the beer (as a side note: Atwater did just open a new tasting room and restaurant, Atwater in the Park, in an old church complete with the pews and stained glass windows in Gross Pointe Park which is supposed to be gorgeous. I can't wait to go back and worship good beer).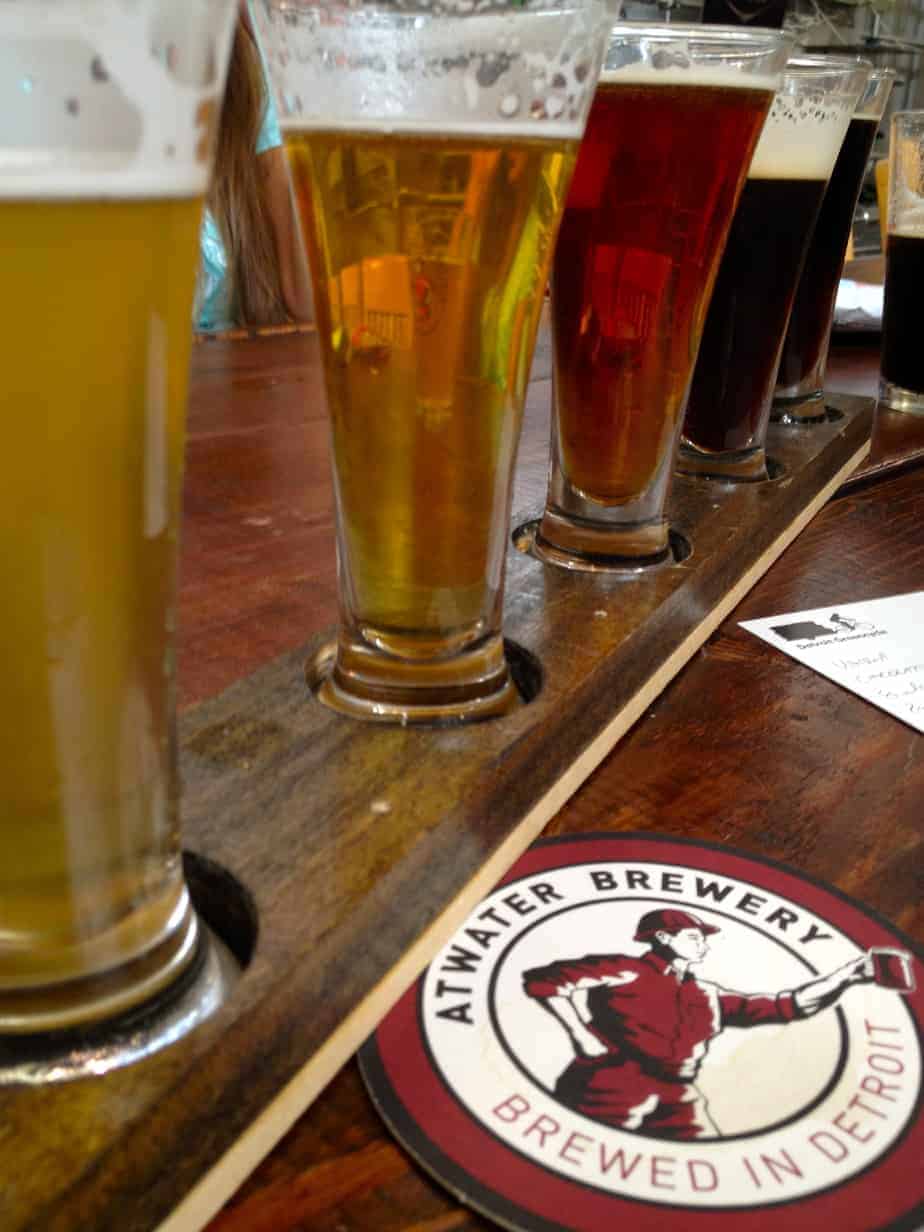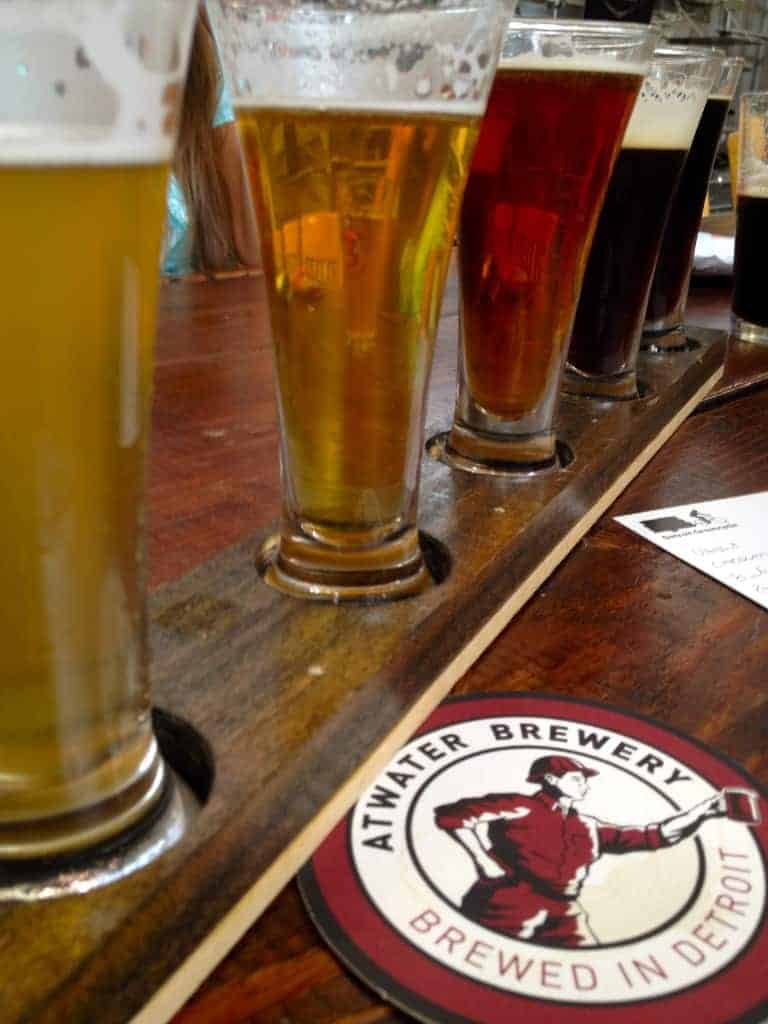 Back to the beer. I got a flight so I could have samples of several different beers–we can get Atwater six packs in Charlotte, but I enjoyed trying a few beers that I've never tasted before. One of my favorites was the Decandant Chocolate, a creamy, rich, flavorful chocolate stout. Definitely like drinking dessert. I also enjoyed my Atwater standby, the Vanilla Java Porter (so smooth and drinkable with kisses of sweetness) and some of their lighter beers like the Dirty Blonde and the Detroit Pale Ale.
atwaterbeer.com / 237 joseph campau st. detroit, mi
mon.-fri. 5-10pm, sat. 2-11pm, sun. 12-8pm
After Atwater, I got a brief driving tour of downtown Detroit from an expert. We went along the river, caught glimpses of Ford Field and Comerica Park (a Tigers game had been in our original plan but didn't pan out, we had to drive through Ohio instead), Old Tigers' Stadium, and Michigan Central Station–which is gorgeous. The architecture is incredible and the building is so elegant and grandiose even with traces of graffiti and no trespassing signs. I can't even imagine the beauty and luxury in the station's hayday.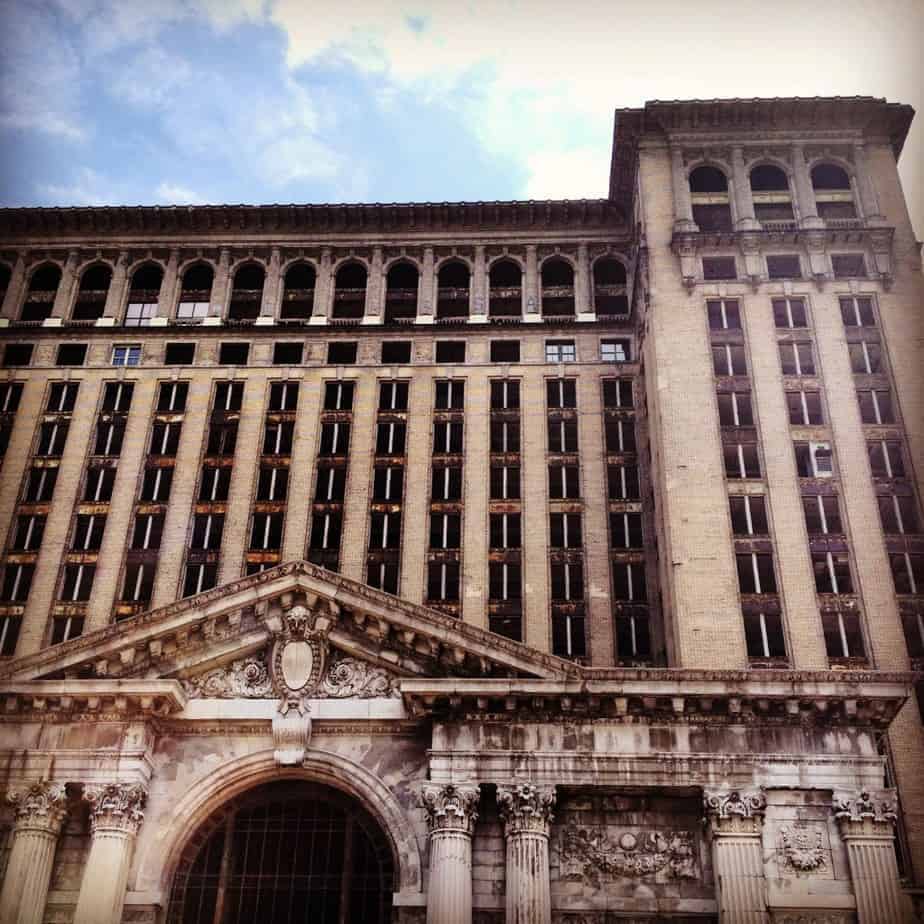 In the shadows of Michigan Central Station you're transported to a barrio in central Mexico, where brightly colored buildings and murals pepper the street and there's a taqueria on every corner. Mexicantown is a vibrant neighborhood– it's been the cultural hub of detroits Mexican population since the 1940s. Dinner in Mexicantown was a no brainer (but Greektown was in the running until almost the very end and came in at a close second).
We dined at Taqueria Lupita's, a no frills cash only establishment and "The House of the Original Mexican Taco" as their awning boasts. Taqueria Lupita's food is authentic and delicious; so authentic that they only recently added English to their menu (lucky for gringas like me), and tacos are served with on corn tortillas with onions, cilantro and lime.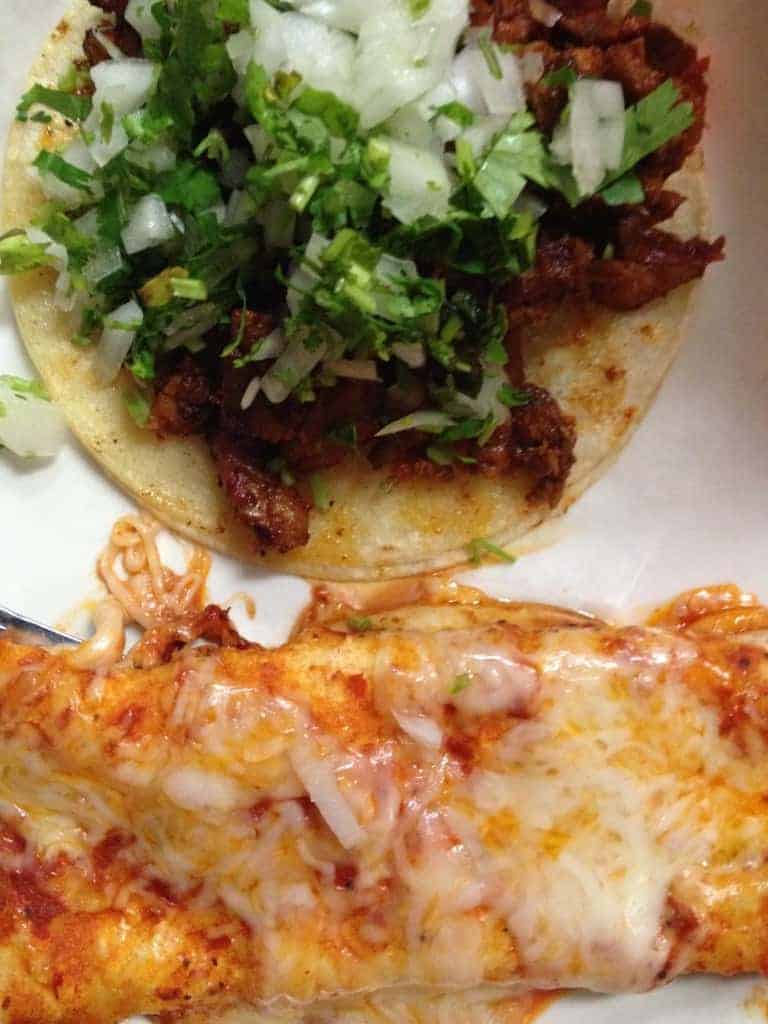 But the tacos don't need any bells and whistles; the meat is full of flavor and speaks for itself. Our meal started with warm, salted tortilla chips, three choices of salsa and pico de gallo. The salsa packed a punch and the pico was fresh and bright.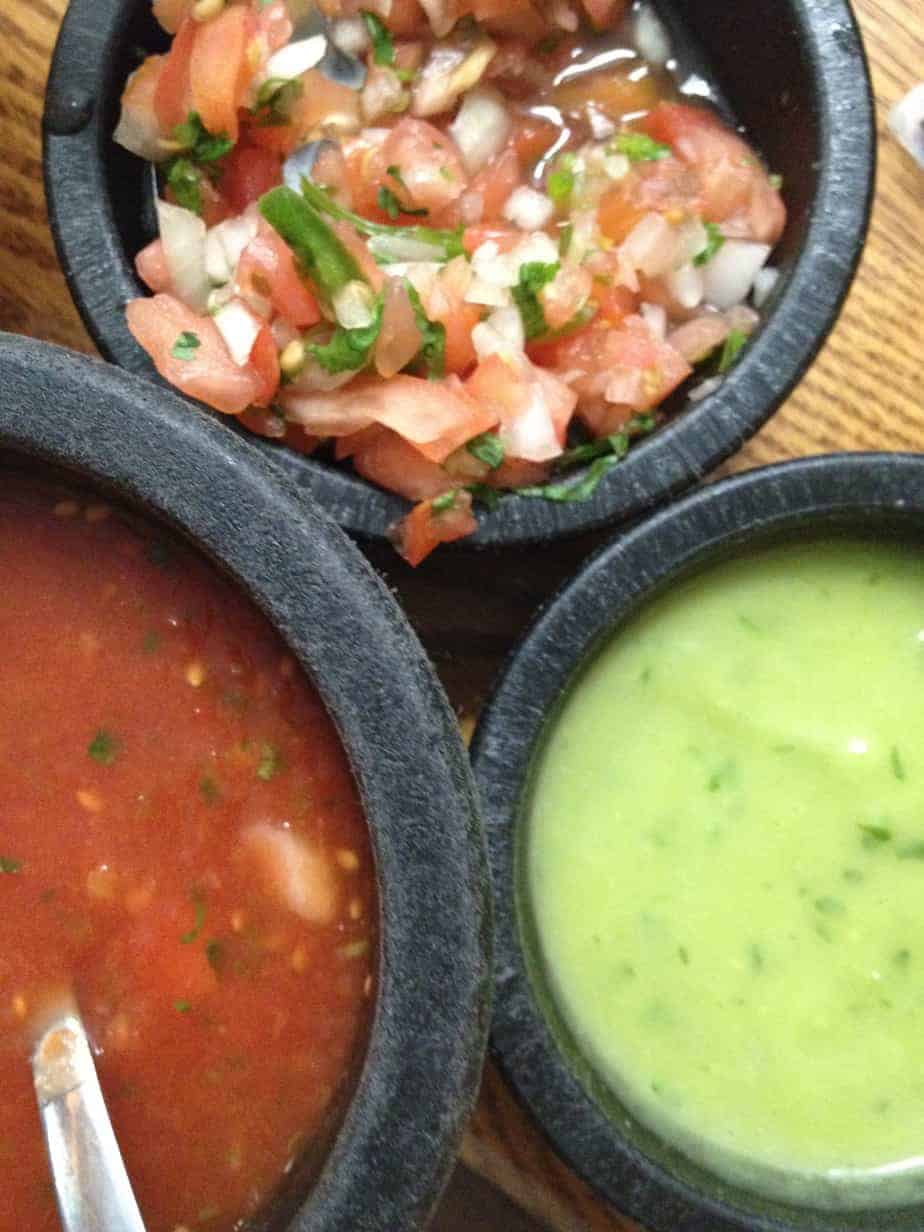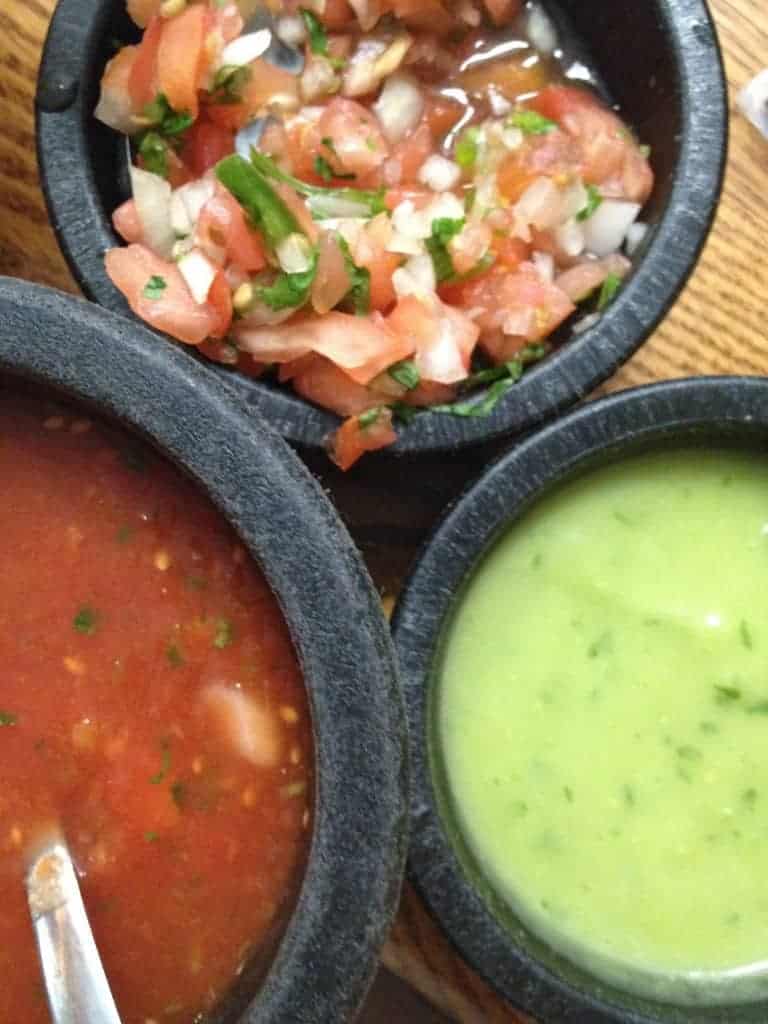 I had trouble narrowing down what I wanted to order (there are more than a dozen different taco offerings, from familiar choices like carne asada steak and chicken, to more exotic choices like tounge and tripe). I got a little taste of everything–a chimichanga (which I know is not authentic but is SO good), a cheese enchilada (this is how I rate Mexican restaurants), and a carne asada taco.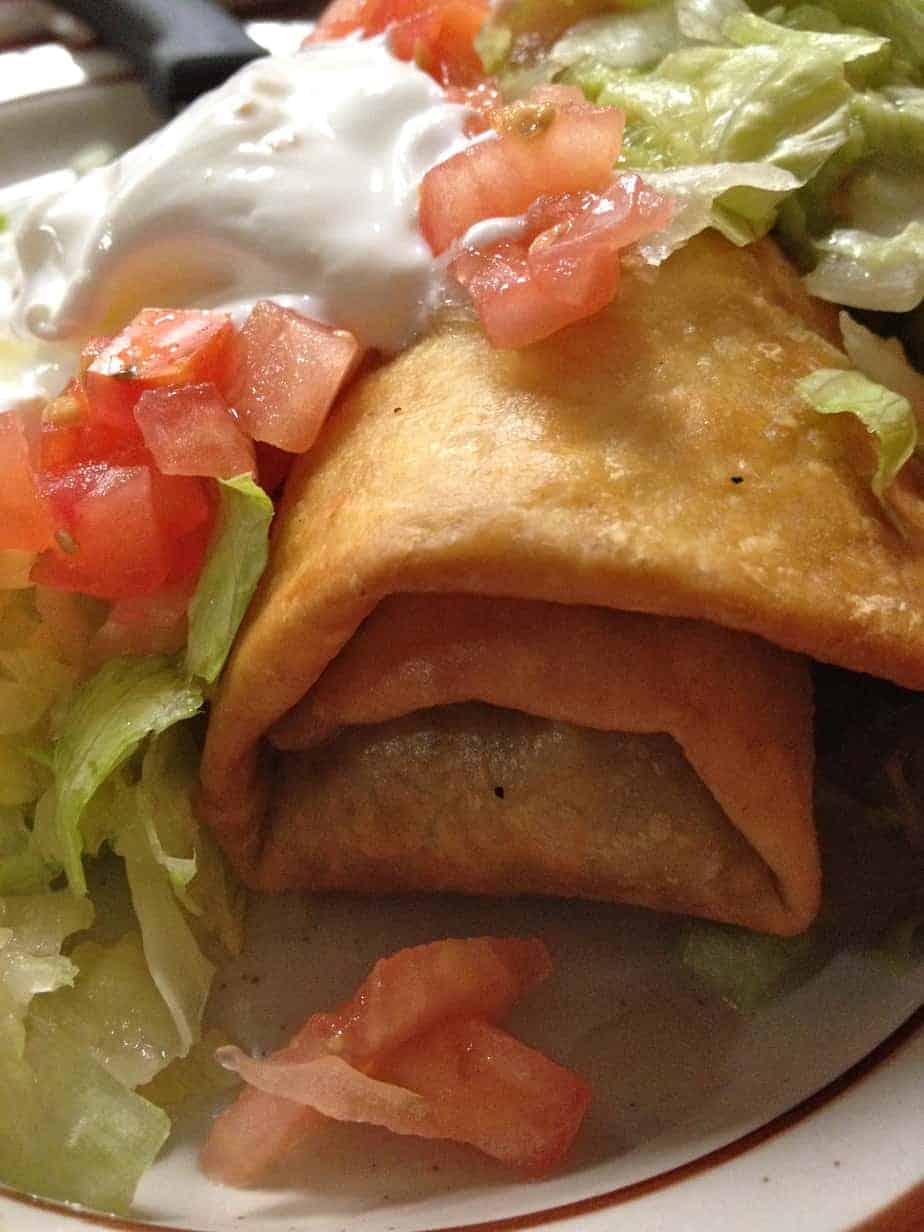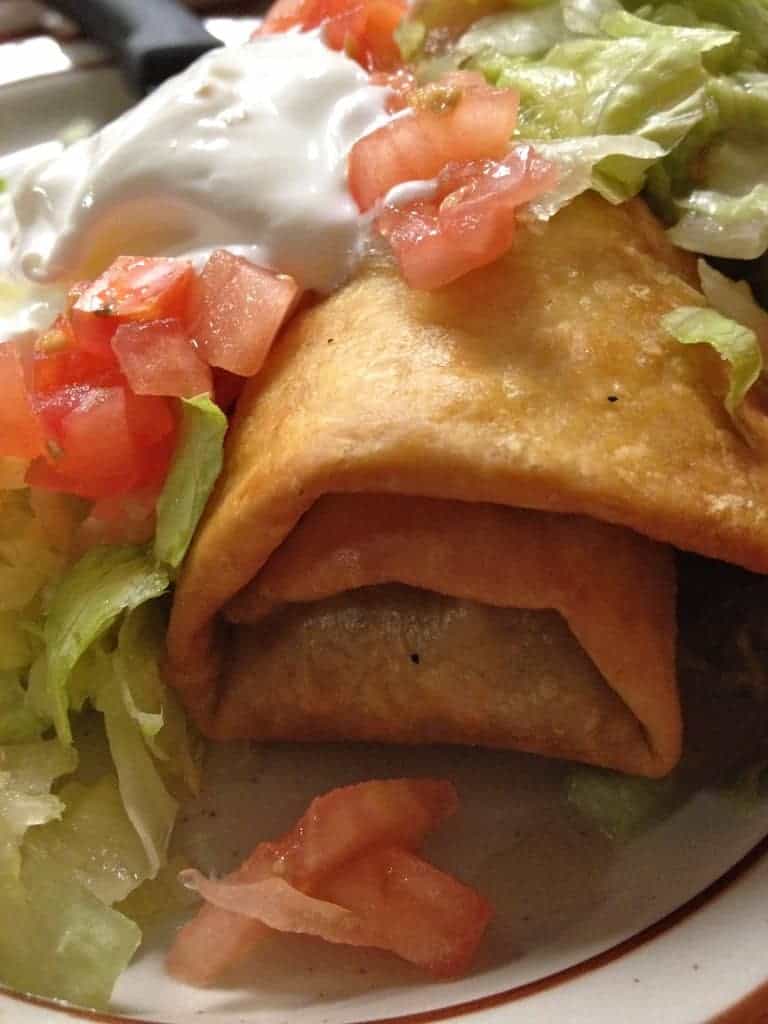 AJ had no trouble deciding and picked a variety of tacos with adventurous meat choices, including lengua (tounge) and cabeza (head). The simplicity of the meal was the highlight, just really good Mexican food with tons of spice and flavor. If you are ever in Detroit, a stop in Mexicantown and a $1 taco from Taqueria Lupita's is a must.
taqueria lupita's (no website) / 3443 bagley st., detroit, mi
daily 9am-10pm, fri.-sun. until 11pm

We left the Motor City happy and stuffed and hopped on I-75 to head back South. We may or may not have rocked out to Journey, but little known fact, according to the Michigander, there is no such thing as South Detroit.