Thank you to Growler USA for treating AJ and me to drinks and dinner. All opinions are my own.
A bar with 100 different taps is definitely the most appropriate place to celebrate National Beer Day.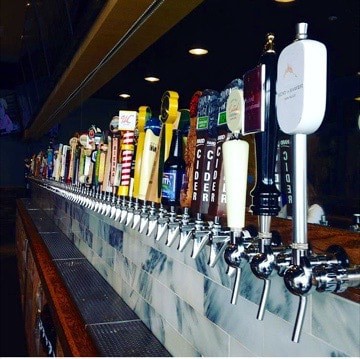 A few weeks ago, AJ and I rang in the national holiday over flights and pints at one of Charlotte's newest craft beer bars (pure coincidence, I promise). We had been invited to check out the brews and food at Growler USA, Ballantyne's most recent cannonball into the ever growing Charlotte craft beer pool.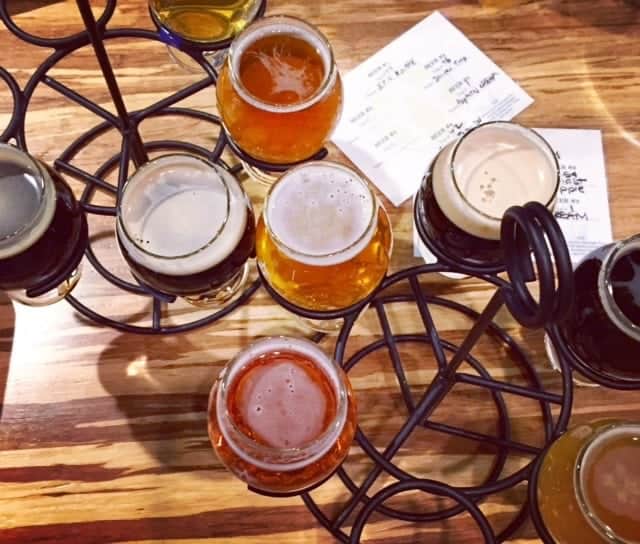 And if this were a cannonball contest (or if I were qualified to judge a cannonball contest), I would say Growler USA has made a pretty big splash. As one of Ballantyne's only craft beer centric watering holes (sure, there are a lot of restaurant tapping local brews, but I'm talking with a focus on beer first and foremost, not food), Growler USA has tapped into what could be known as Charlotte's craft beer desert on the far reaches of the city.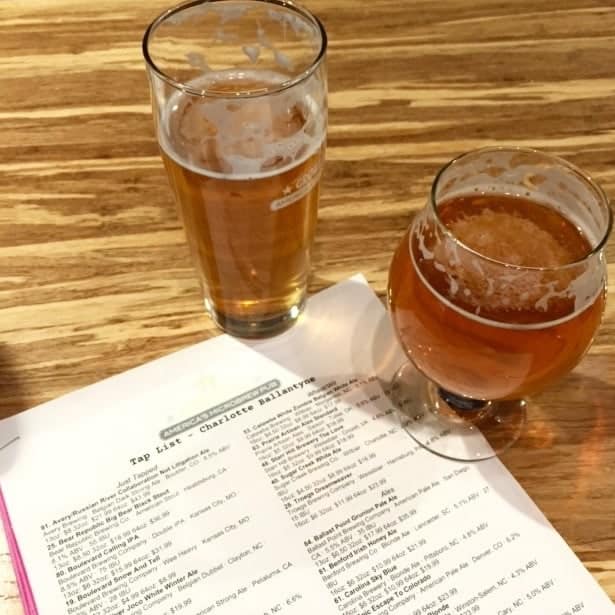 The focal point of the space definitely is the tap wall, showcasing 100 different choices of local, regional and national craft brews. Pulling up a barstool and enjoying your cold one (or a few) at the bar is definitely the way to go; the tap wall is a work of art in and of itself, and you'll get the added bonus of watching the bartenders work. Low tops and high tops and a few strategically placed TVs round out the joint as you would expect at a beer bar, but the tap wall is definitely where the action is.
While the beers at Growler USA were (and should be) the star of the show, Growler USA isn't solely serving a liquid diet. We enjoyed our flights while snacking on buffalo chicken dip (our waiter's favorite dish), which was creamy, spicy, and satisfied AJ to every last pita point scoop.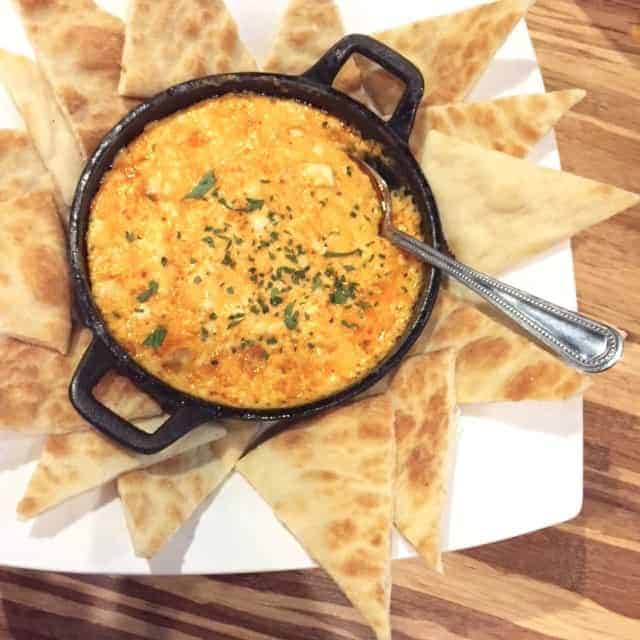 We also split the seared ahi tuna, which was light and surprisingly really tasty (I'm not sure why I had a hankering for tuna at a beer bar or why I ordered it, but I'm happy I did). The ponzu citrus dipping sauce was delicious.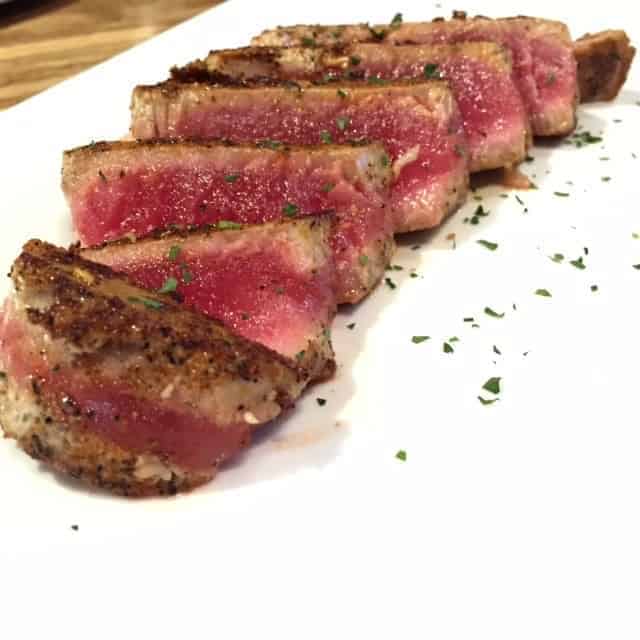 After much debate, AJ settled on the beer brat hoagie (brats were all over the menu which was why I think he picked it), but unfortunately it was lackluster (to be fair, we have pretty high brat standards, and some of the best beer brats ever made I know how to whip up at home).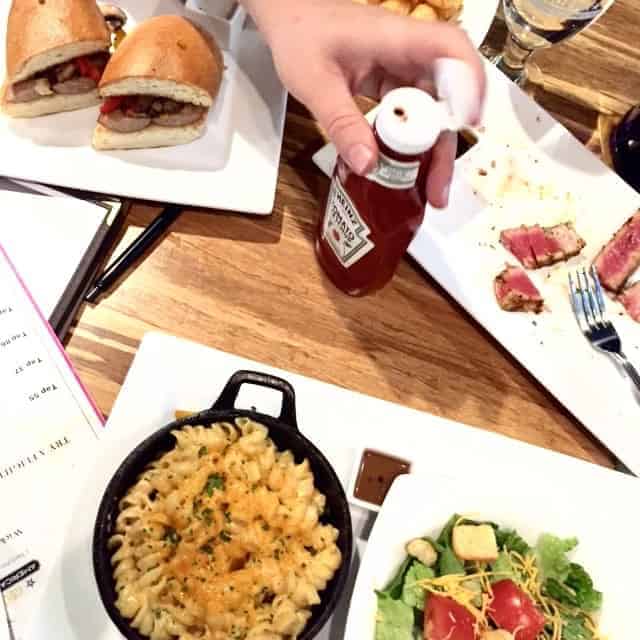 I enjoyed my mac n cheese, but similar to the brat, it wasn't the best I've ever had.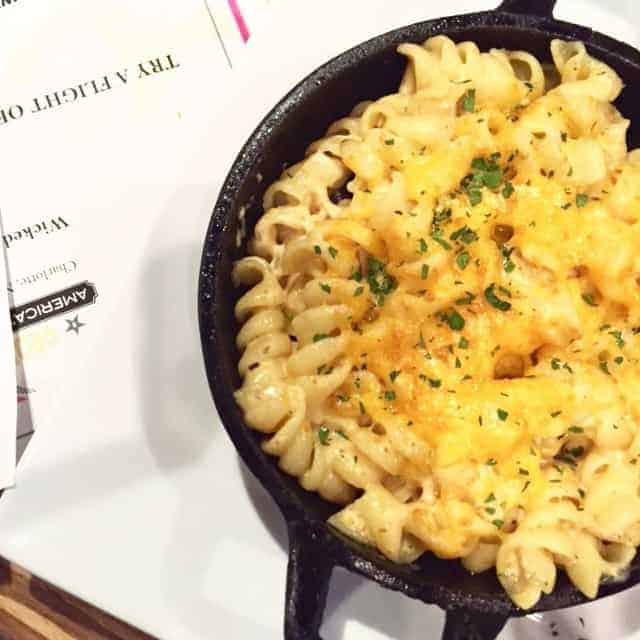 But back to the beers. I had such a hard time narrowing down what pint to order (100 is a lot of choices!), so I highly recommend opting for a flight (they call it something else, but I was too busy enjoying a wide selection of brews rather than taking diligent notes, so I'm sorry). With six choices, a flight is a great way to sample a wide variety of Growler USA's tap list (you'll only have to eliminate 94 other beers in the process).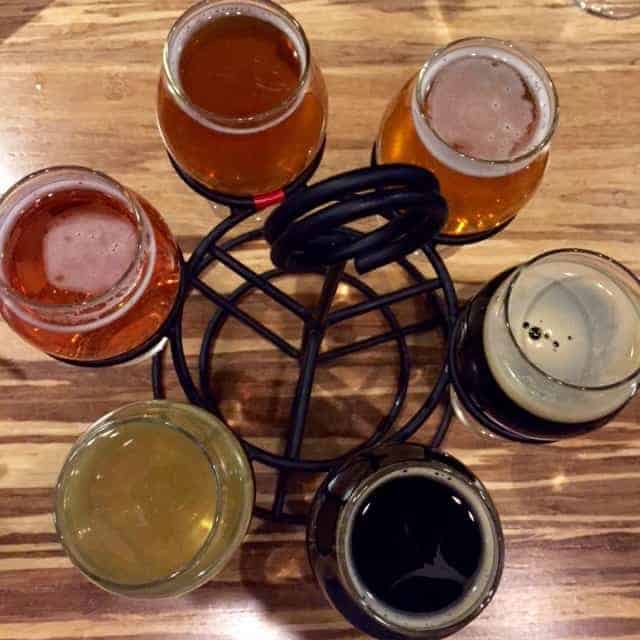 Don't forget to take some beer to go; Growler USA does live up to its name by offering growler fills to go so you can enjoy your favorite craft beer at home.
growlerusa.com / 12206 copper way, ballantyne
mon through thurs 11am-10pm, fri & sat til 12am, sun 12pm-8pm