I know I've taken a major Friday Faves hiatus, and I'm sorry (to anyone out there reading this who is not my mom…I'm convinced she is the only one that reads my blog, which is totally ok). This week I'm linking up with Christina from Carolina Charm to share my Friday faves, or my Five on Friday! or as the link party goes, my Five on Friday! (ps- y'all need to check out her blog, she has so many great things going on, and has inspired me to take a river tubing trip later this summer!).
I've been out of town the past couple of weekends (happy wedding season!) so this weekend I am happy to be home relaxing in Charlotte, especially if we are going to have good weather. Along with looking forward to a weekend at home in NC, I also decided it is time to bite the bullet and get me some North Carolina license plates (I'm still driving around with Wisconsin ones, and I think after nine months, it's time for North Carolina and me to make it official). So in honor of my newish North Carolina home, here are some Charlotte and North Carolina inspired Friday Faves.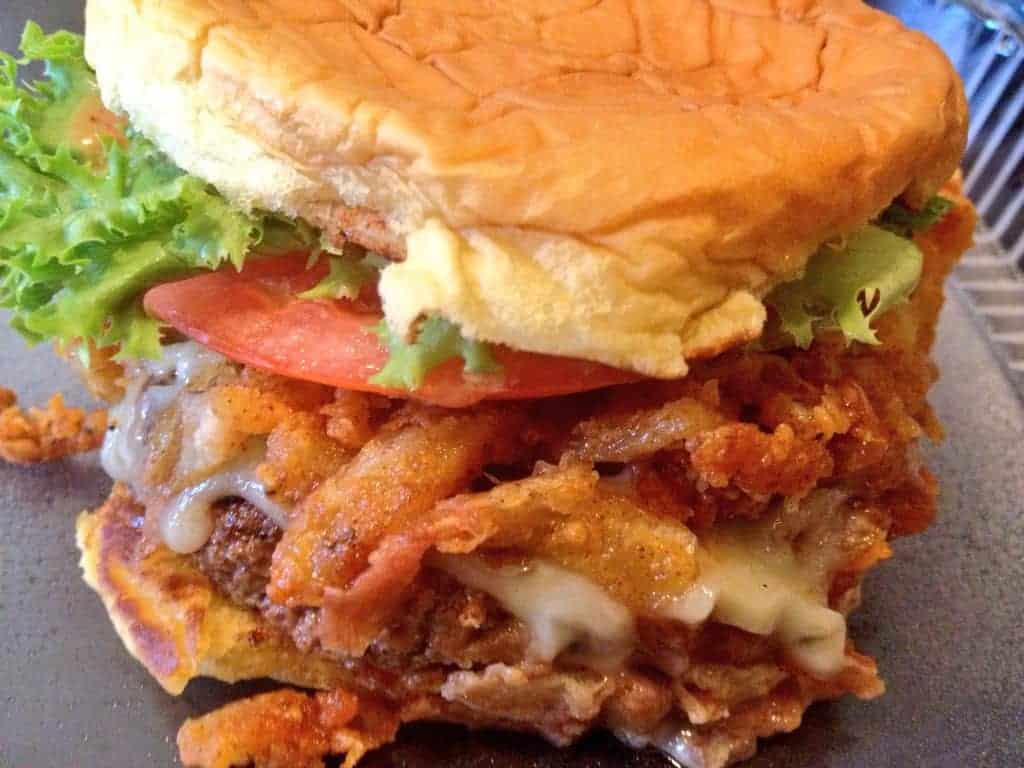 I must confess, I was super confused when I moved to Charlotte for real in the fall (as opposed to my 10 weeks here in 2011) and drove down East Blvd. and saw that my fave burger place was no longer called Big Daddy's. After some investigation, I did learn that I had not been calling it the wrong name all along, and in fact, Big Daddy's changed it's name to Bad Daddy's sometime after my summer stint. No matter the name, Bad Daddy's has some amazing, delicous, juicy burgers, and I was lucky enough to gorge myself on one last night for dinner (I have been SUPER lazy about cooking recently, and decided to swing by after work). At least I can counteract it with some hot yoga at Yoga One this weekend?
2. Happy First Day of Summer (and a Yoga Summer Challenge)
Yay for cookouts, beach trips, and sunshine! I know I've plugged Yoga One on here before, but I am officially obsessed. In honor of the first day of summer Yoga One is hosting a 2 month yoga challenge. If you attend 50 classes (or 70 for super dedicated yogis) with all of Yoga One's 22 different teachers between now and August 21, you get some awesome swag (including at least 50 days of unlimited yoga). I plan on trying to get 50 classes in between now and August (wish me luck!). I was skeptical about doing yoga in a heated room at first, but it really is awesome. If you have not checked out Yoga One yet, you definitely should!
3. Barbecue!!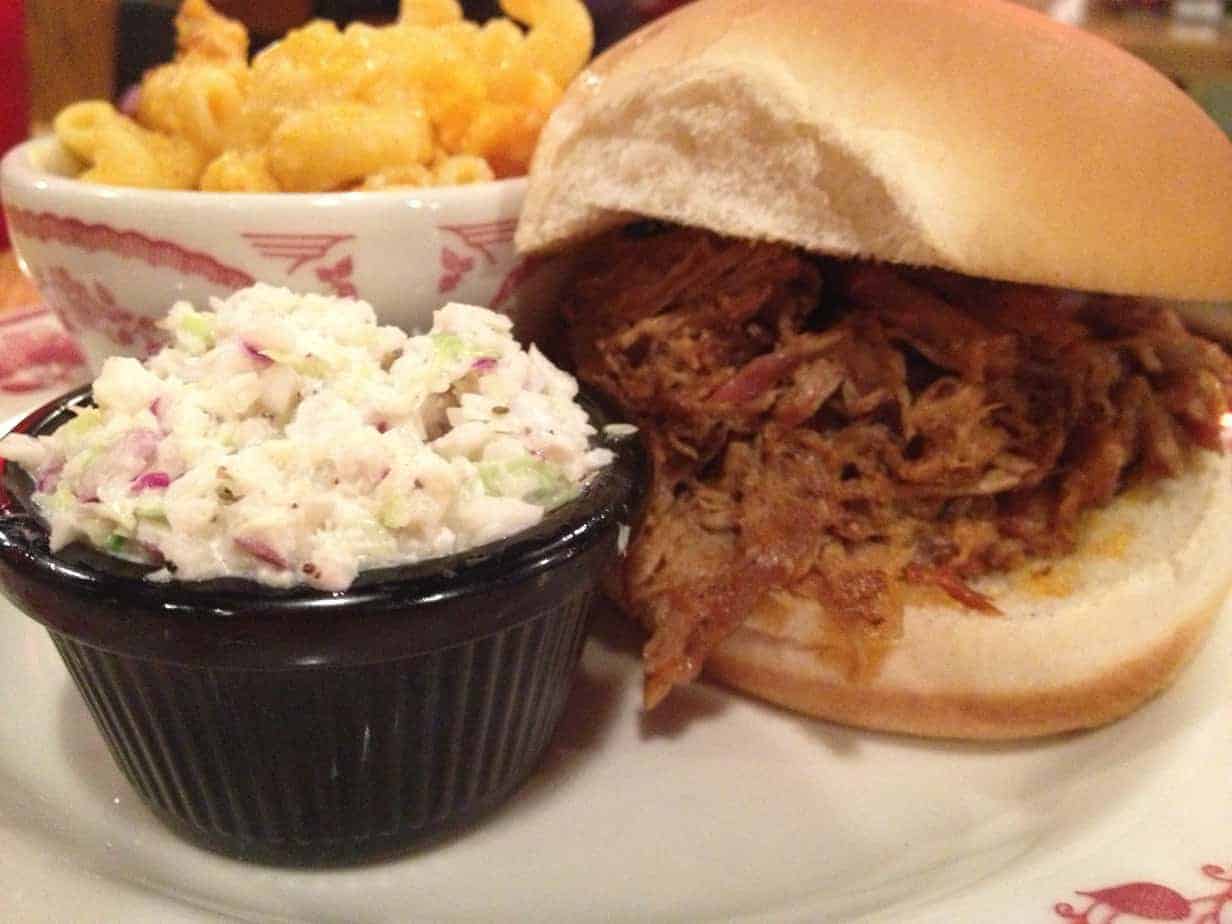 I've said a couple times, one of the perks of living in Charlotte is definitely North Carolina barbecue. I'm super pumped because today is our office's annual picnic, which will be a fun filled afternoon with my coworkers just appreciating each other and the work that we do. The bonus of our annual picnic is the homemade barbecue (and delicious sides) provided by our wonderful support staff. My mouth is watering just thinking about it. Since y'all don't have the pleasure of trekking over to the park to join us, if you've got a barbecue craving head over to Midwood Smokehouse in Plaza Midwood. So far this is the best barbecue I've found in Charlotte, and they don't skimp on their sides either (get the mac and cheese and the bacon wrapped jalapenos). Look for a review about Midwood Smokehouse coming soon!
4. Awful Arthur's Oyster Bar, Kill Devil Hills, NC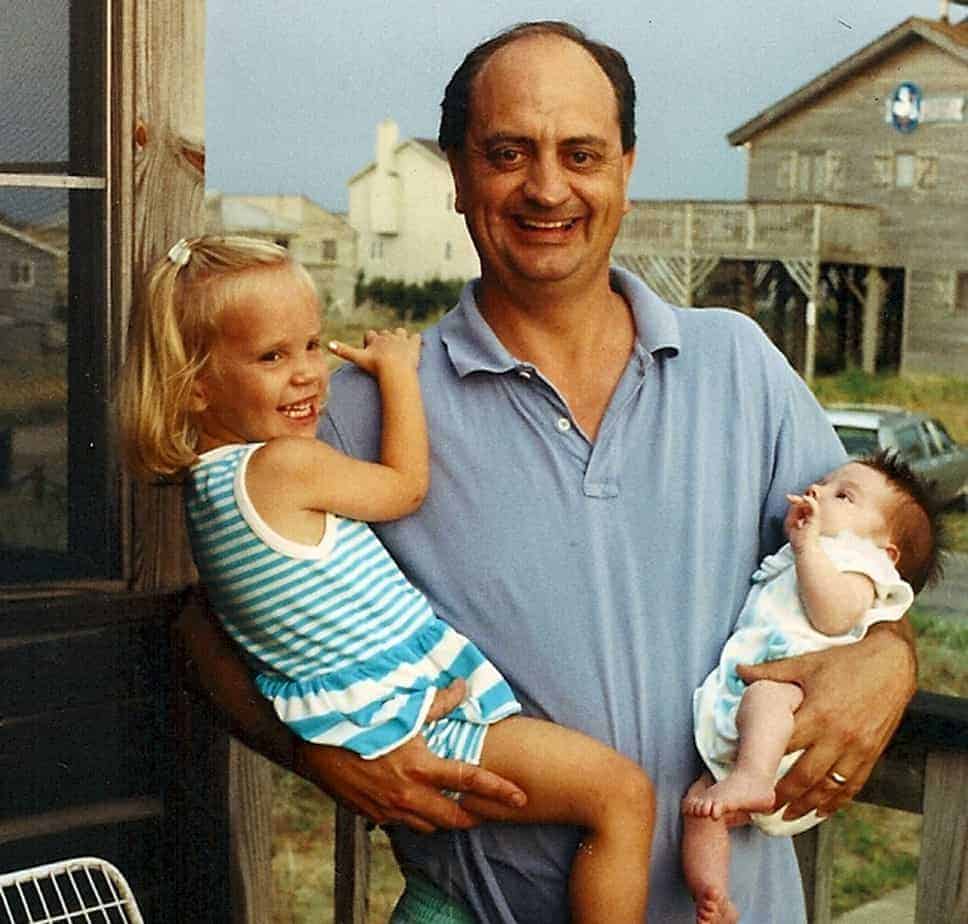 (Me, Dad, and my sister in Duck, NC, 1990. Happy Belated Fathers' Day to my Daddio!)
Summer and First in Flight license plates mean one thing to me, our annual trip to the Outer Banks! I have been going to the Outer Banks with my family since I was a wee one, and I am looking forward to our annual trip at the end of July. A trip to the OBX always means lots and lots and lots of fresh seafood: blue crabs, shrimp, mussels and of course, oysters. Our favorite spot on the beach road is Awful Arthur's, a little hole in the wall place across from a fishing pier. In the summer, the place is jam packed, but if you're lucky, you can get a table in the second floor bar and dine on their raw bar items with a view of the ocean.
5. A trip to Raleigh!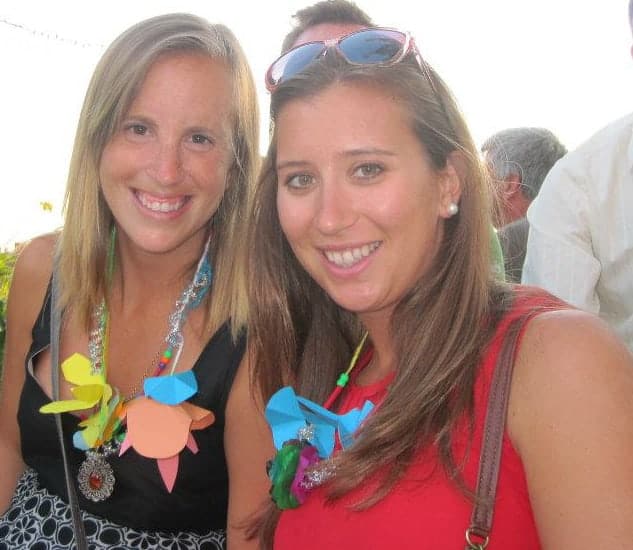 (A and me last summer).
While I am staying home this weekend, I am incredibly thrilled that one of my Wisconsin gal pals, A, just picked up and moved halfway across the United States and is now living and working in Raleigh, just 2 and a half short hours away from me! I've only been to Raleigh once (and still suffer PTSD from that experience, it was to take the bar exam in the livestock pavilion at the state fairgrounds during a thunderstorm) so I am looking forward to spending a weekend up there soon and exploring what Raleigh has to offer. What are your favorite places to go in Raleigh? Do y'all have tips of where I should hang out and eat?!