Where did July go?! I've definitely been MIA in the blogosphere…it FINALLY stopped raining in Charlotte, so I had a bunch of summer outdoor adventures and I just got back from a week long vacation with my family at the Outer Banks (just in time for my first August post, and my sister's birthday!). Happy Birthday K!!
Since I'm still in vacation mode, Friday Faves this week is a beach themed edition! Here are some of my favorite spots on the Outer Banks.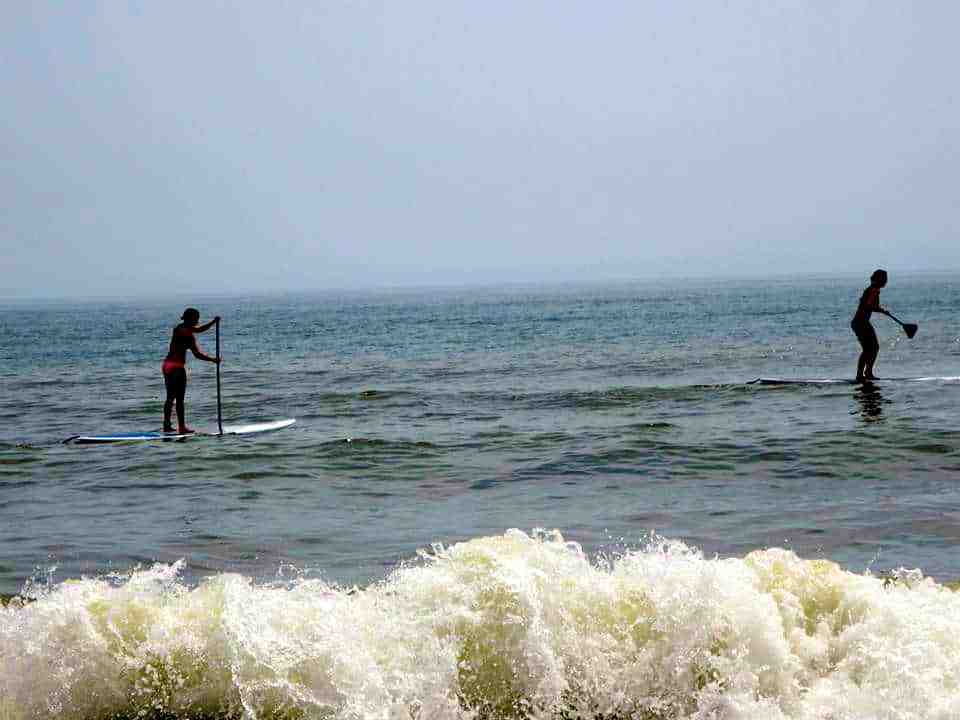 Going here for dinner is a family tradition…we've been going here for over 15 years! If you are looking for a traditional oyster bar with a laid back, dive bar vibe, look no further than Awful Arthurs on the beach road in Kill Devil Hills. They have an amazing ocean view lounge, tons of fresh shellfish from their raw bar, and an extensive catch of the day list (not to mention cold beer!). Look for a longer Travel Tuesday review coming soon. If you stop by, don't forget to pick up a signature t-shirt!
Speaking of fresh seafood, Dockside has all of your fresh seafood needs to cook up at home. We always make it a point to stop here at least once (but usually three or four times) during our vacation. They everything–steamed shrimp (in Old Bay, of course!), fresh mussels, oysters, clams, lobsters, and all the fresh fish you can dream of.  We always have to get an order of blue crabs, steamed in Old Bay, for a family dinner!
After you stuff your face with seafood, you'll need something for dessert. Swing by the Waterfront Shops in Duck for the perfect nightcap–a scoop of ice cream, a milkshake or a smoothie. This locally owned, hole in the wall ice cream shop serves up the best scoops and sunsets at the OBX.
4.  Duck Deli
Duck Deli is a Duck institution; if you've never been you need to start with the barbecue. From there, they offer a variety of other sandwiches and things–my favorites are the pulled pork and the Italian sub. It's a tiny place that gets overrun with tourists at lunch and dinner time, so the best time to go is mid afternoon.
If you're coming to the Outer Banks from the North, you'll probably be hungry at some point on your drive, so make sure you stop in at Currituck BBQ on the side of Highway 158 in Coinjock. They serve up some of the best Eastern Style barbecue I've ever eaten, and have plenty of sauces for sale for you to take home with you!
Writing about all of my favorite beach places makes me want to go back on vacation.  Good thing it's the weekend; I'm not ready to head back to reality on Monday!