Fratellos is a neat place—perched near the dam along the Fox River in Appleton, it's a restaurant and brewery in an old textile mill with big picture windows, beautiful rustic brick walls, and modern art, white tablecloths and glistening wine glasses to soften the buildings industrial feel.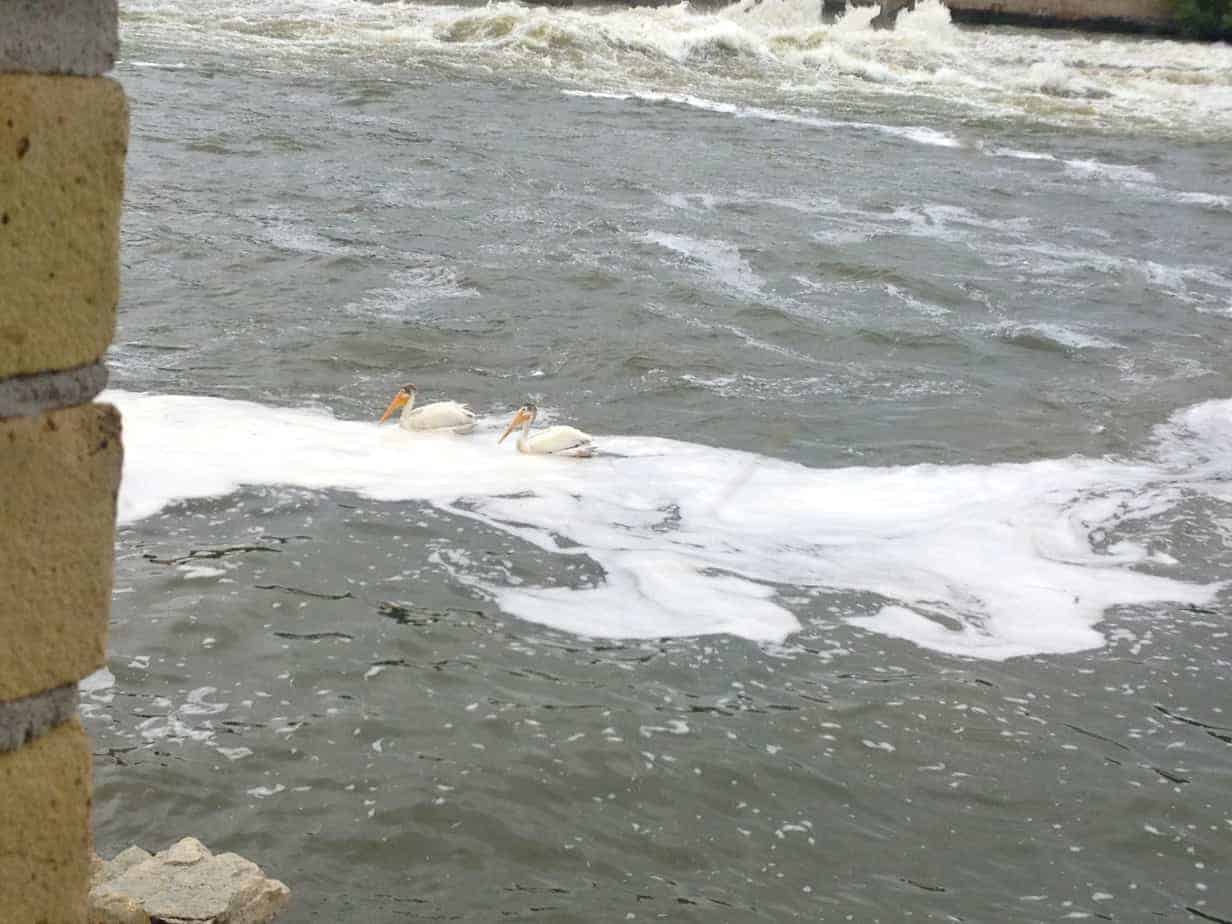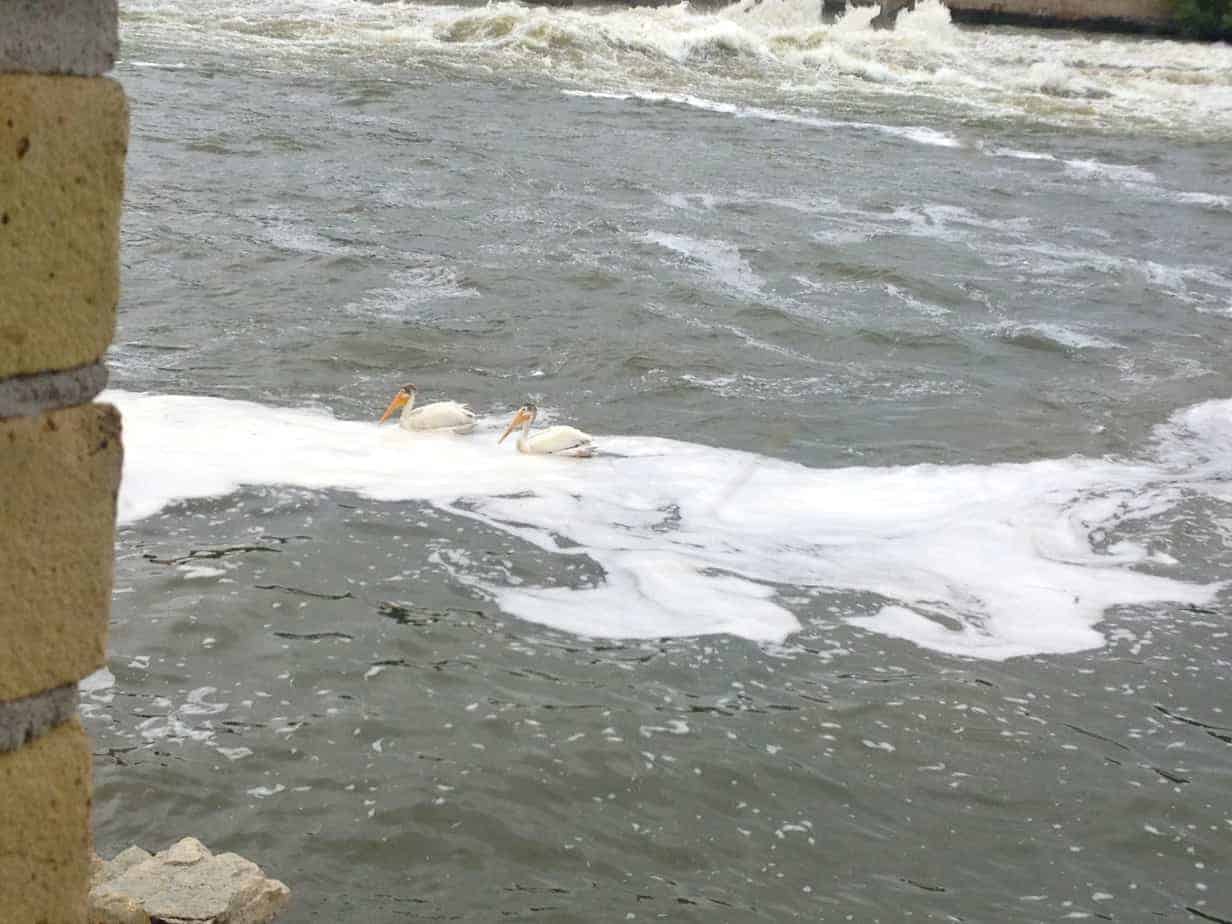 It was our go to "fancy" place in college (to be fair, hang outs were at the dining hall, the campus bar, The Nickel and Cleo's)—so Fratello's hosted many date nights, girls nights out, dinners before formals, and even my graduation lunch during my four years at Lawrence (photo below of my sister and me circa 2009).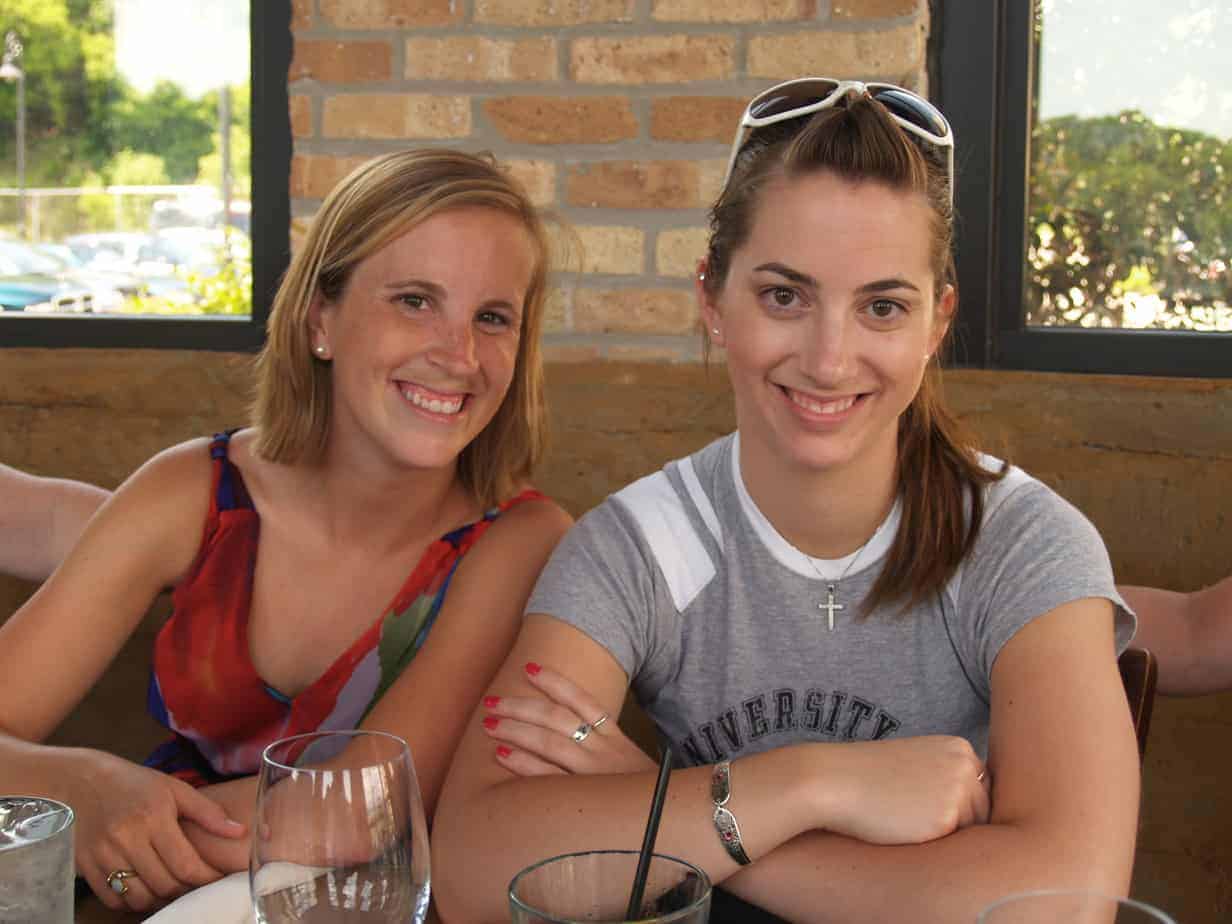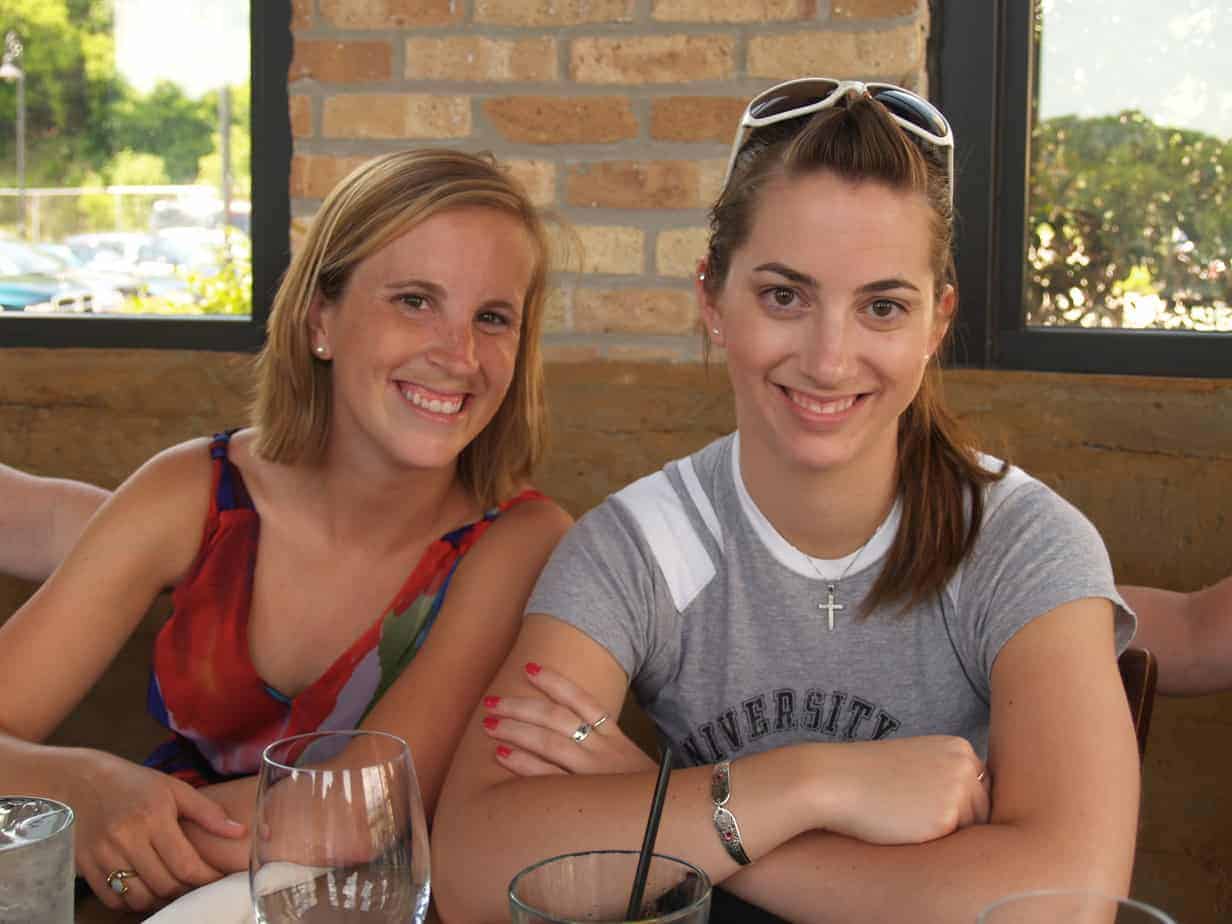 I spent a wonderful Sunday afternoon a few months ago with two of my best friends lauging, telling stories and catching up at a river side table. Tina, Hayley and I have been friends since our freshman year of college; we were on the swim team together and connected quickly and have been great friends ever since. It's crazy now to think we live in three different time zones!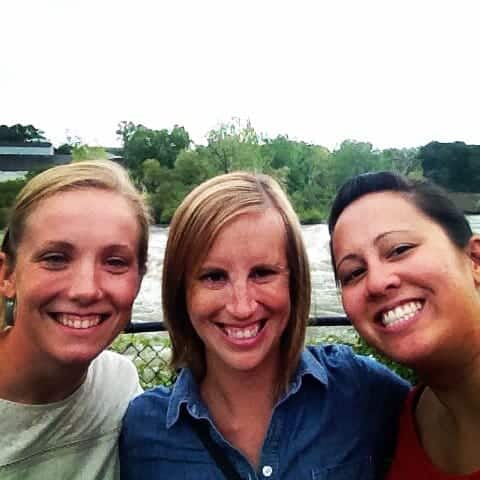 map & more
score: 7
spending: $$
neighborhood: appleton, wi
cuisine: american
official website
[googlemaps https://www.google.com/maps/embed?pb=!1m14!1m8!1m3!1d2857.7050358483325!2d-88.412213!3d44.254312999999996!3m2!1i1024!2i768!4f13.1!3m3!1m2!1s0x8803b747c1553701%3A0x4c81d2473a8fcd23!2sFratellos+Riverfront+Restaurant!5e0!3m2!1sen!2sus!4v1410134373043&w=200&h=200]
Fratellos is connected with Fox River Brewing Company, and they've been brewing and serving their own beer at both the Oshkosh and Appleton locations since they opened in 1995. On top of serving locally brewed beer, Fratellos also has an extensive wine list and the menu is super helpful with giving both beer and wine recommendations with each dish. Food wise, Fratellos offers a little bit of everything—burgers, pizza, pasta, steak, salad, it goes on—so definitely an American restaurant through and through. Hayley and I split a specialty burger and mac and cheese, and Tina went with the quesadilla (if you're looking for other recommendations, the pizza has always been a trusty standby, the pasta dishes are delicious, and everyone loves steak).
The burger was tasty but a little too cooked for my taste (but I'm a medium rare, pink in the middle, burger kind of gal). The cheese oozed with every bite and was super melted and flavorful. I loved the added crunch of the onion ring on top, the smokiness of the bacon and the hint of acid from the Dijon mustard. It's something that they will need to put on their regular menu, and not just make as a special, because it was a damn good burger!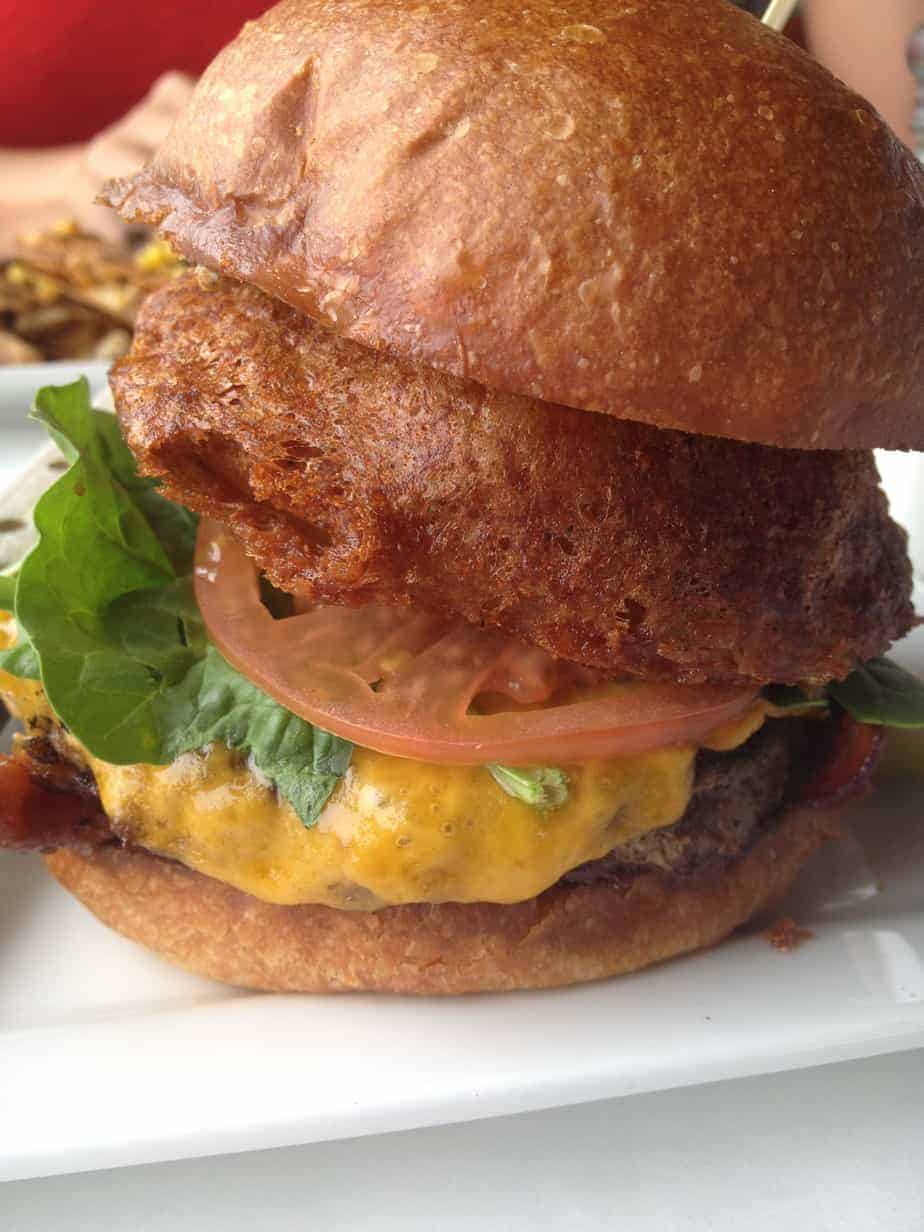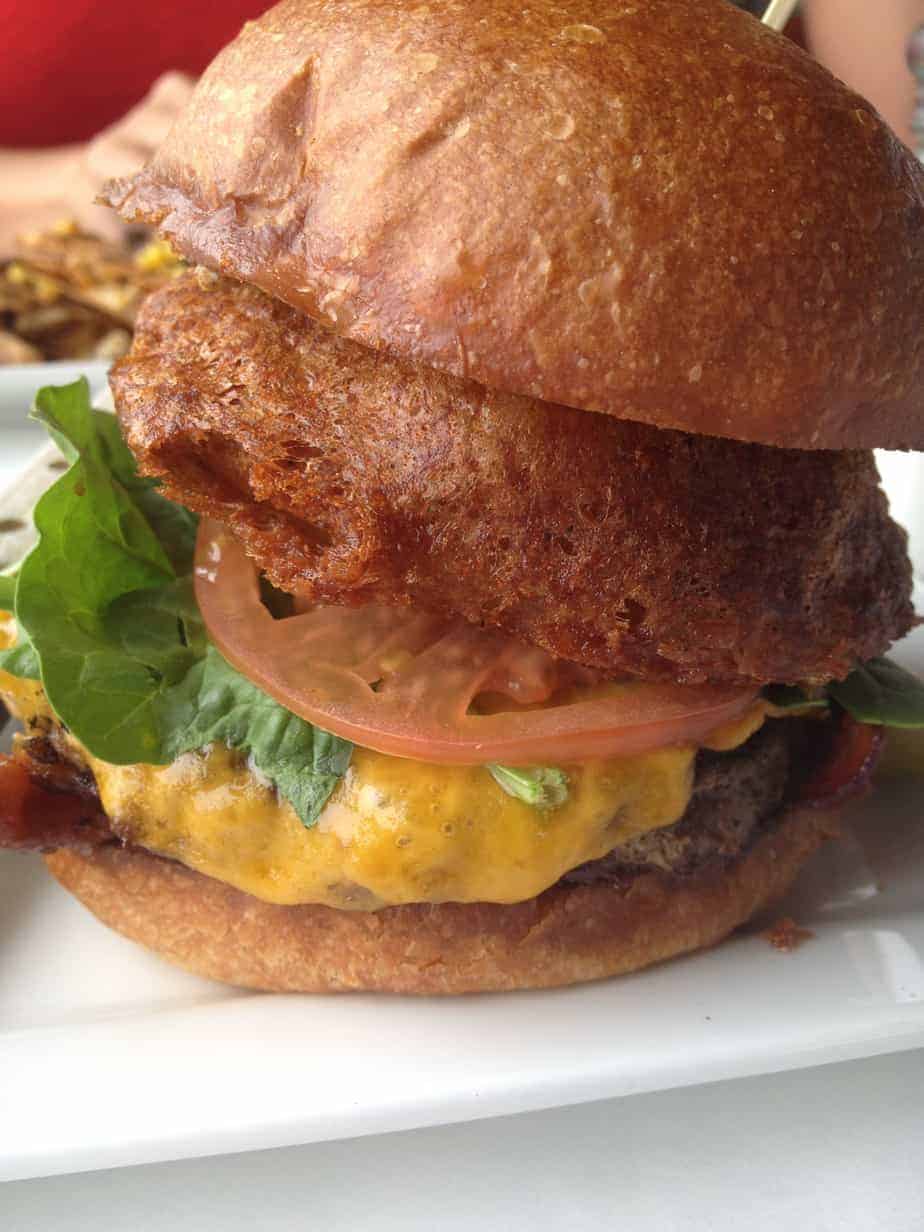 We decided to pick a healthy side instead of ordering french fries, which was a rookie mistake. Our healthy side sounded good in theory–pears with honey and lavender, but was poorly executed. Next time, I'm just going to go with french fries!
The mac and cheese was velvety and succulent; the cheese was the star of the dish (as it should be), and was complimented with the right amount of assertive herbs and spices. It was an elevated spin on a classic.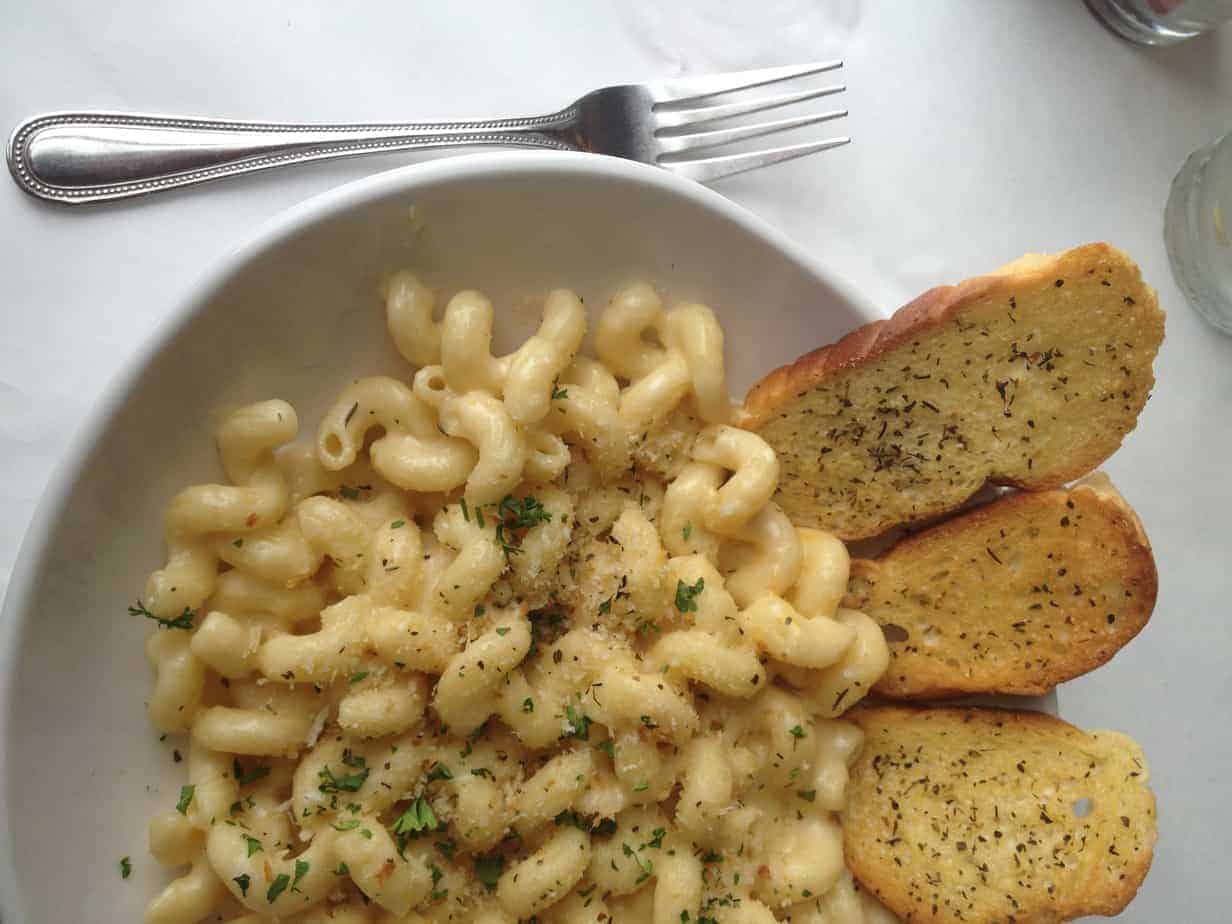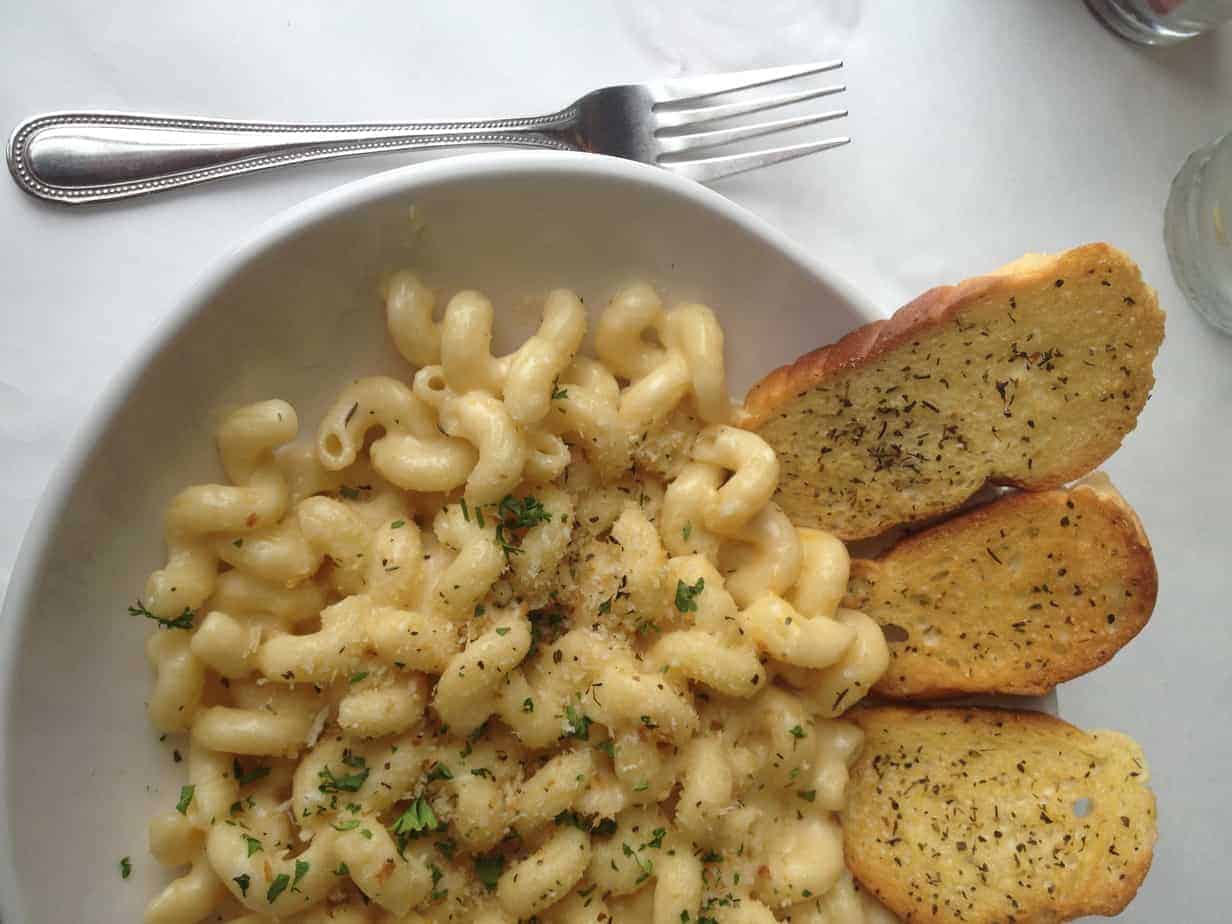 Tina's quesadilla was another good spin on a simple dish; it looked tasty and was stuffed to the gills with ingredients.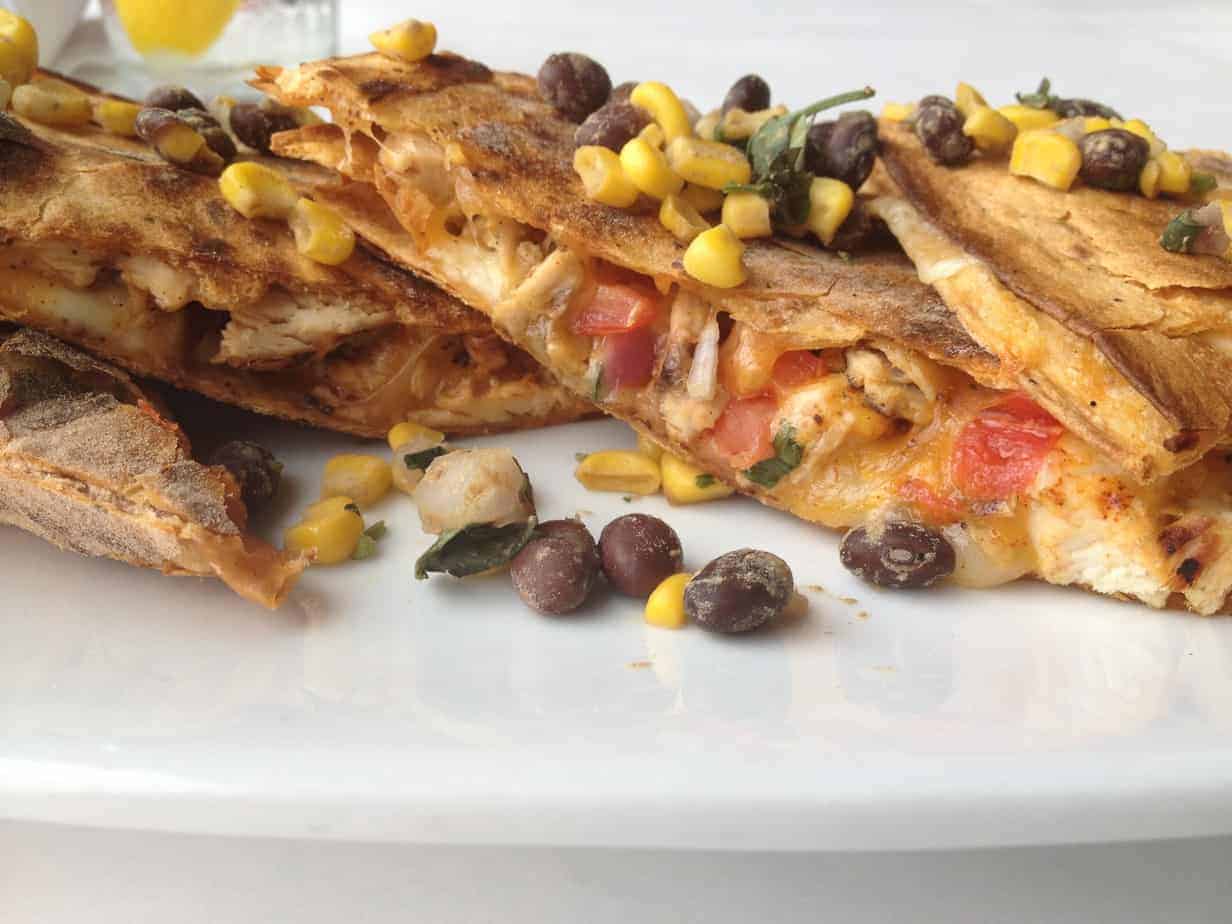 After lunch we gave each other big hugs and promised to call soon. While we picked Fratellos because we had already been to our favorite spot in Appleton, The Wooden Nickel, at least six times over the course of three days (probably more than six times, all the cheeseburgers) Fratellos' warm, relaxing atmosphere ended up the perfect spot for Tina, Hayley and I to catch up at the end of reunion weekend.