Fahrenheit is Charlotte's new hot spot, for a few good reasons. First, Fahrenheit is the brain child of Chef Rocco Whalen, a Cleveland native with a lot of restaurant experience. Second, as Charlotte's only rooftop restaurant, the panoramic view is one of the best in the city. Third, Fahrenheit serves up creative cocktails and innovative new American dishes with bold flavors, Mediterranean flair, and Asian accents.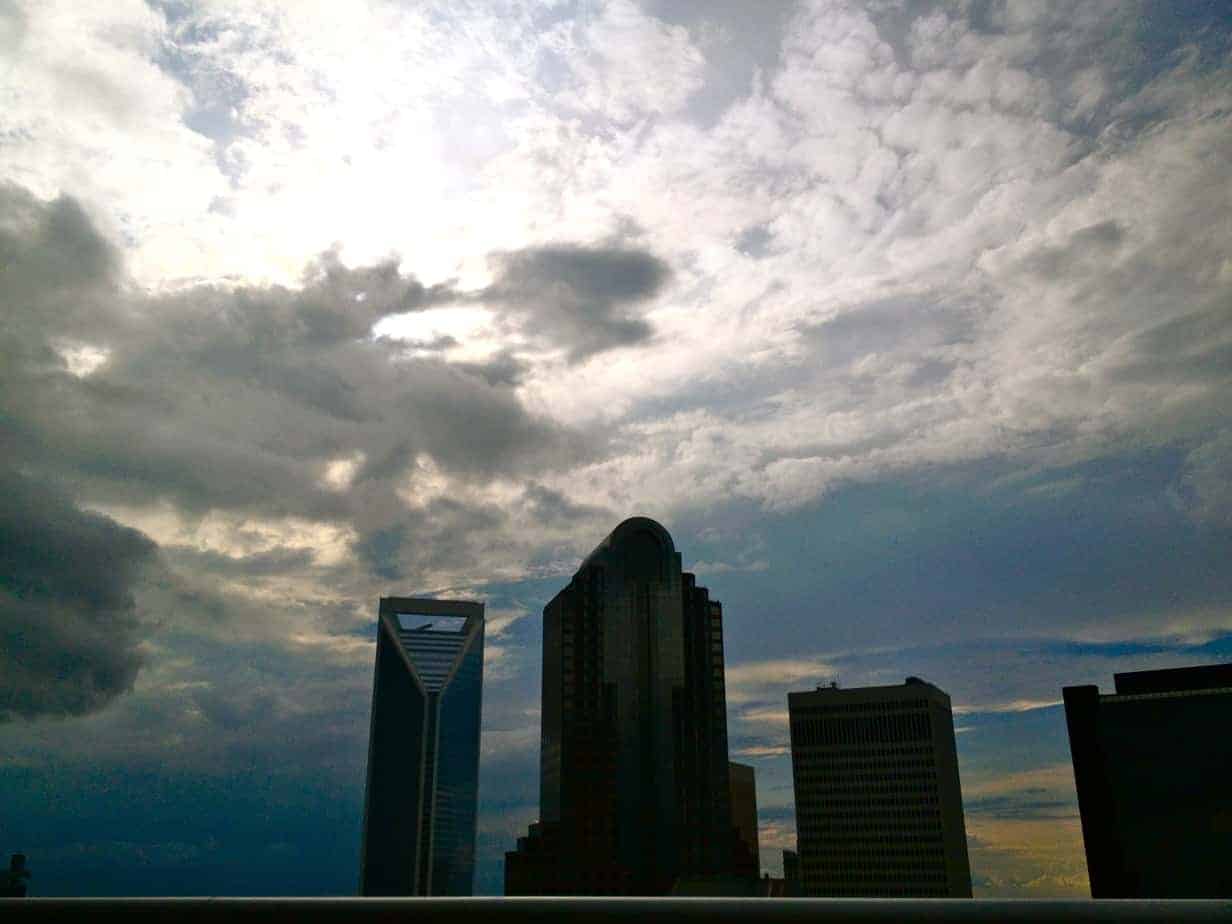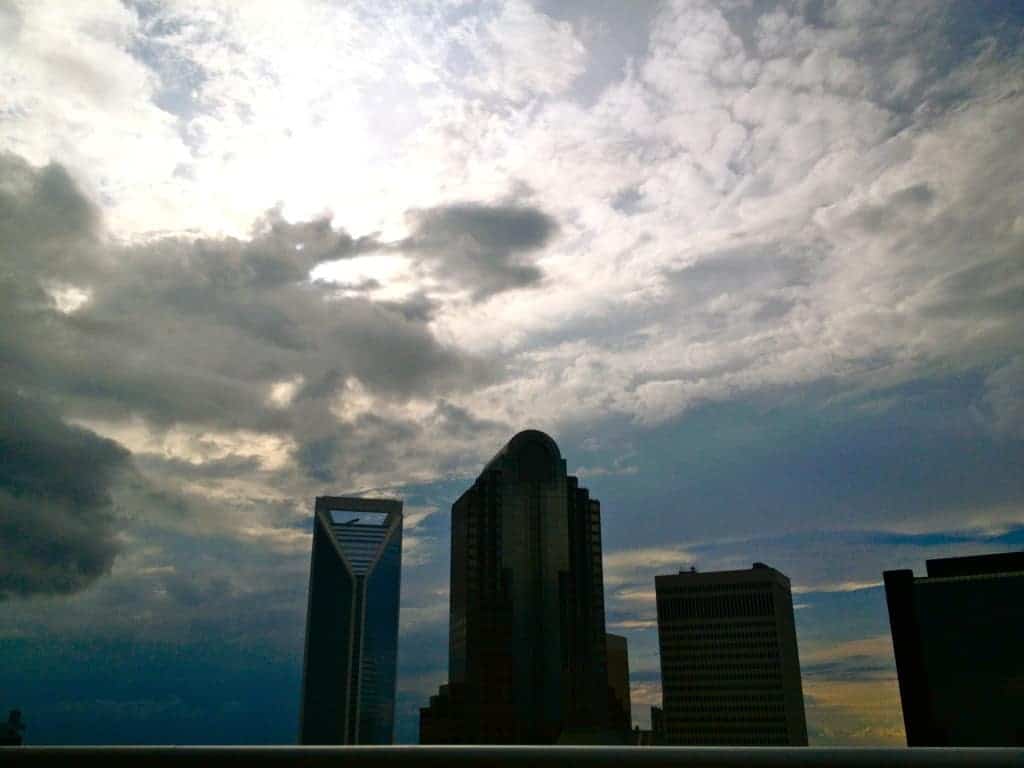 I've been waiting almost a year to try Fahrenheit but unfortunately I just didn't have the chance when they opened last March. I noticed that Fahrenheit was added to the Queen's Feast list and thought it would be the perfect spot for dinner after work with some of my wonderful friends and coworkers.
We made our reservation on the early side so we could walk over from the office, grab a drink, enjoy the view and then eat (and still be home at a reasonable time, the 75 year old woman in me loves being in bed and winding down by like 930 on school nights). The bar was hopping, with a mix of the after work crowd, a few couples on dates, and groups of friends sipping on stiff drinks. We each ordered a cocktail from their menu and made a beeline for the patio so we could soak up some sunshine and skyline before dinner.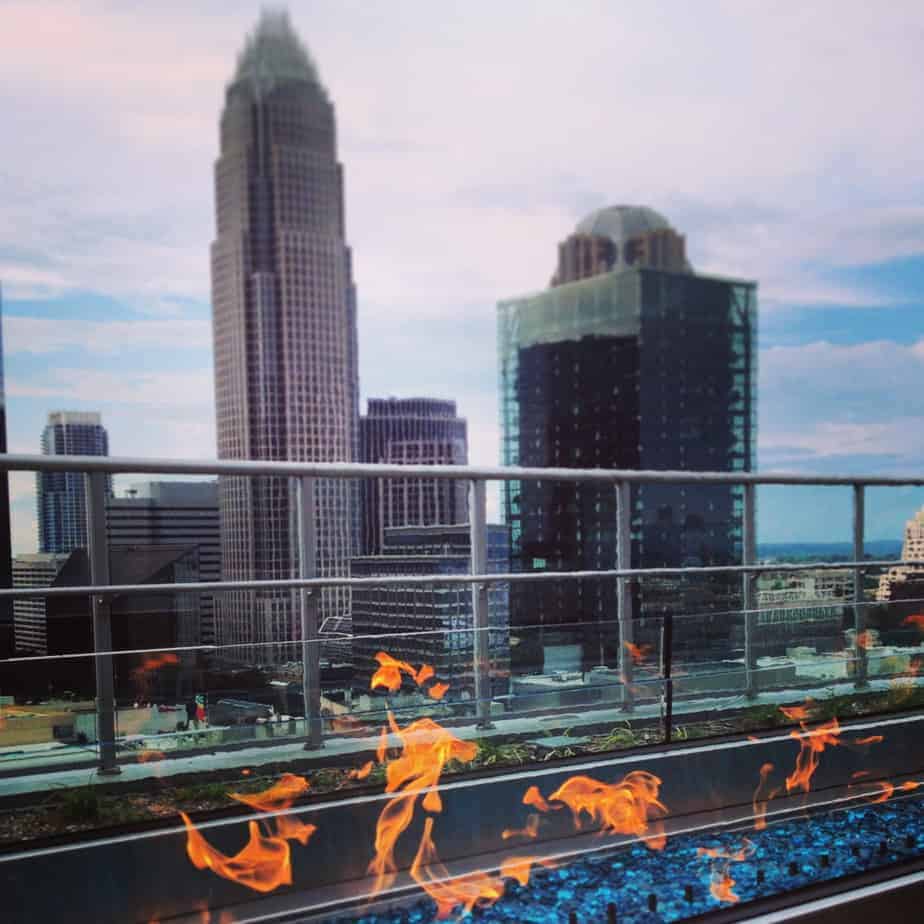 I sipped on a Cucumber Hibiscus Collins and snapped a few photos while we waited. My drink was was recommended by the bartender (I was also tempted by the Russian Donkey, Fahrenheit's take on a Moscow Mule), and it was really tasty. I like gin, and find it especially refreshing in summer, so this drink was right up my alley. The muddled cucumber complimented the gin, and I thought the hibiscus sour was a creative spin on the classic summer flavors.
After rooftop patio drinks, we squeezed into a large corner booth and perused the menu. Our waitress was incredibly knowledgeable about Fahrenheit's dishes, the flavors, and the wine list. She was able to answer all of our questions and make recommendations based on what we liked (plus after going through a table of ladies with specific tastes and dietary restrictions, she was able to recommend a bottle of wine for us to share to pair with the meal). I started my meal with the Fried Goat Cheese Salad, which our waitress described as a deconstructed savory cheesecake. The dish came with a healthy helping of fried goat cheese accompanied by a serrano-cherry tapenade, pistachio brittle and local pig vinaigrette.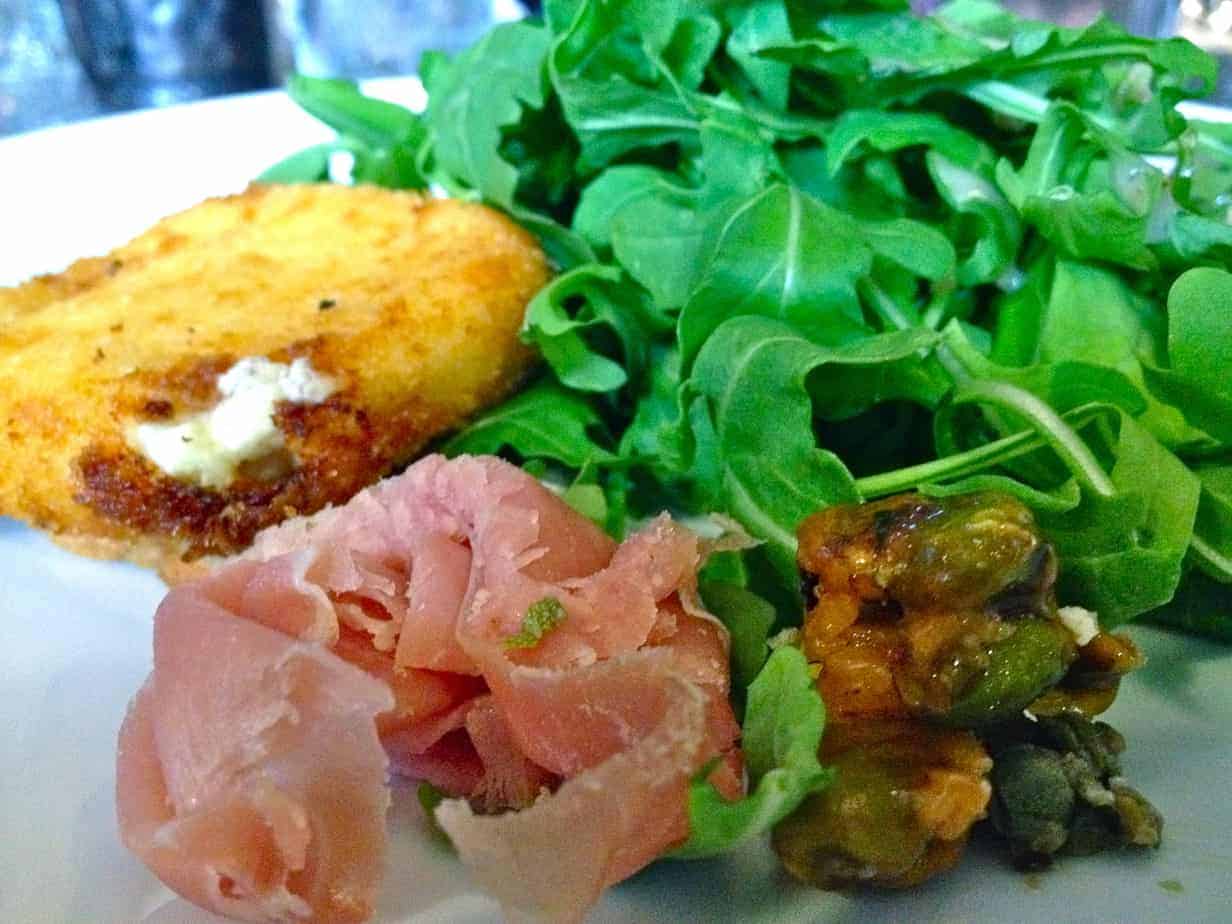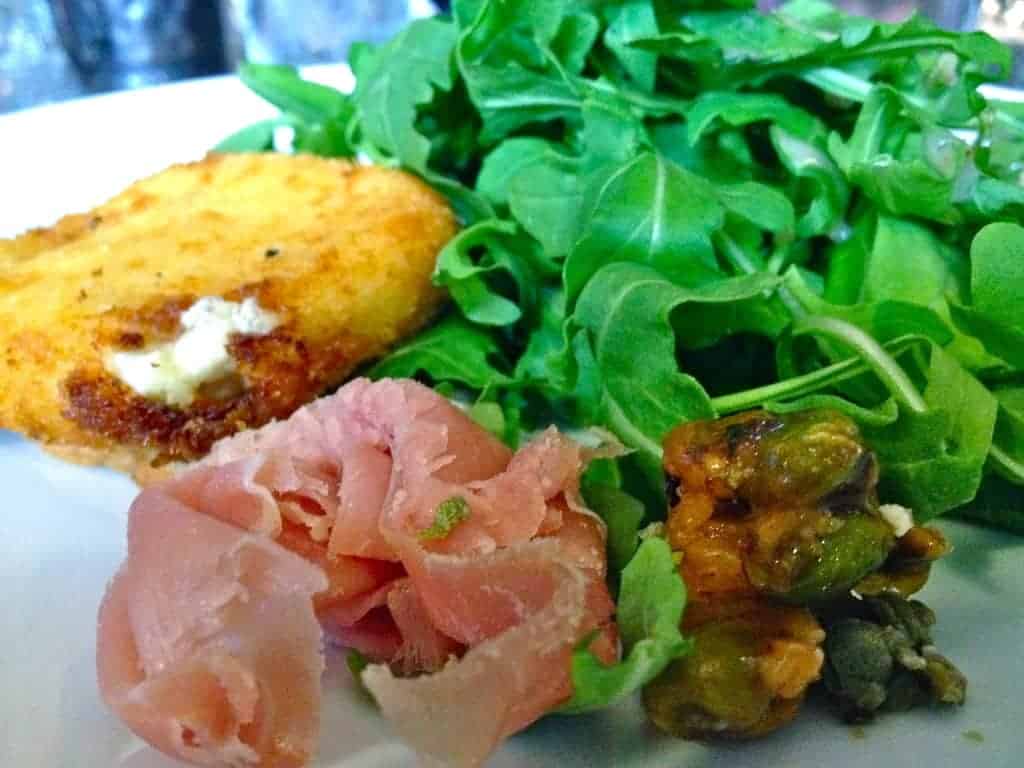 There were a two other appetizer options that piqued my interest– the Vietnamese Chicken Spring Rolls, with bibb lettuce, pickled cucumbers, and Hong Kong sauce, and the Sausage Gravy & Biscuits, a nod to local Southern cuisine made with Neese's sausage and a sweet potato biscuit. I got a little nibble of the spring rolls; the Hong Kong sauce was tasty!
For my entree, I ordered the scallops. Oh my god, the scallops. Really. So delicious. Scallops is one of my favorite dishes to order when I go out to eat, and Fahrenheit has the best I've tried in Charlotte. They nailed it. The tender scallops were served with cauliflower puree, roasted cauliflower, pomegranate molasses, and arugula. Cauliflower puree and roasted cauliflower may be my new favorite things (I've been on a kick lately).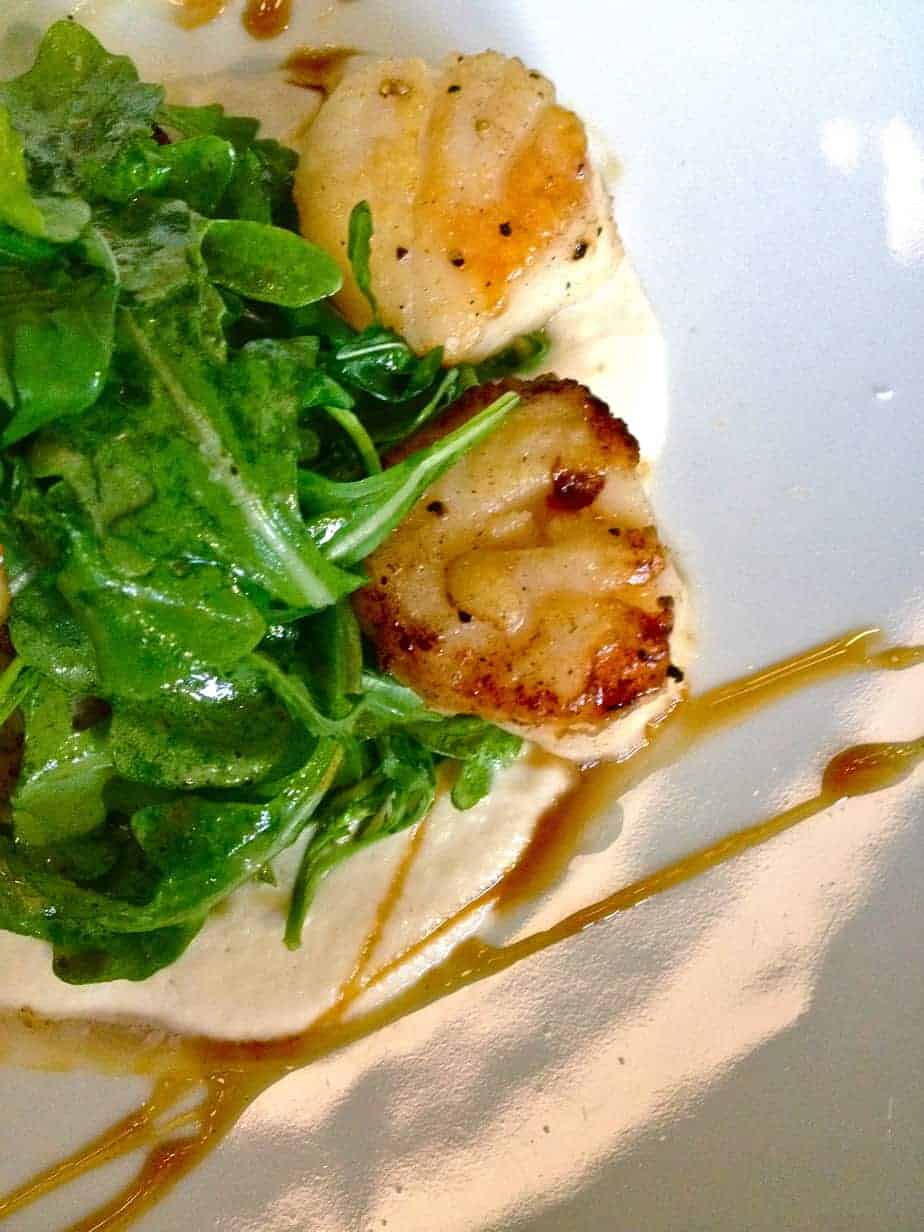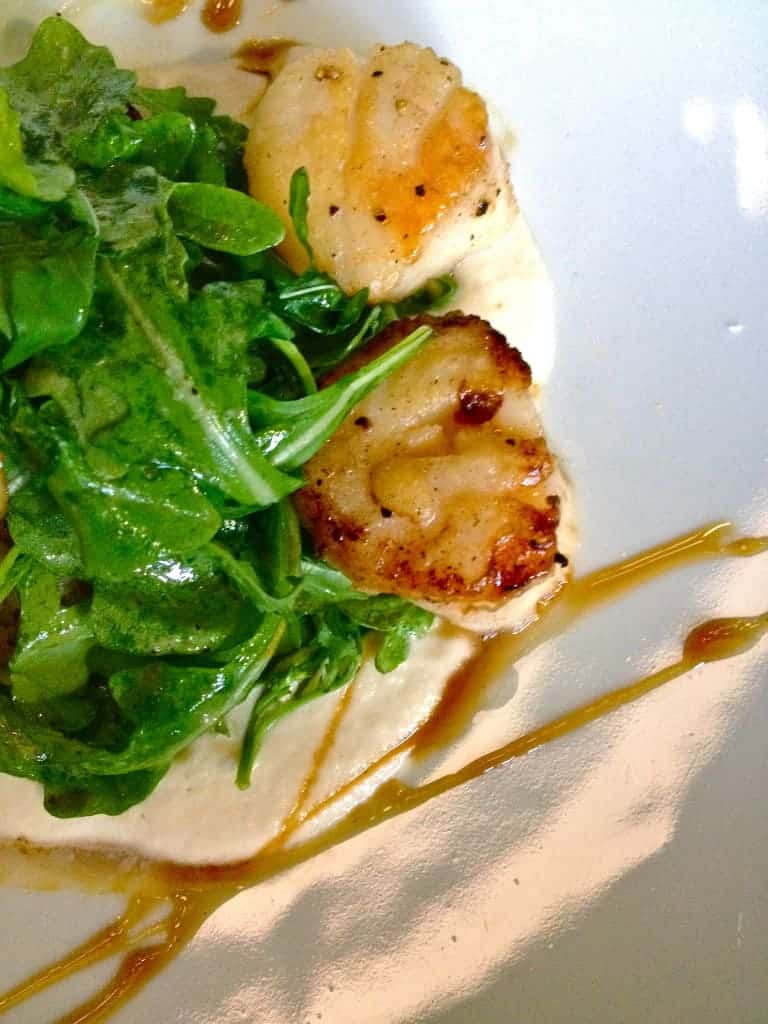 We all finished our meal with dessert: a bread and butter cake with Georgia peach compote and vanilla ice cream. The dessert was lackluster and underwhelming; while I don't mind not having a choice for dessert (the bread and butter cake was the only option), this dessert wasn't executed well and was missing a lot of flavors it was supposed to feature (I tasted no peach). I would have preferred three savory courses (like an appetizer, entree and dessert) rather than a dessert that didn't strike my fancy (that way I could have tried the sausage gravy and biscuits!). Maybe in future restaurant weeks, Fahrenheit will have a few more dessert options or give diners the opportunity to order three savory courses (like Mimosa Grill!).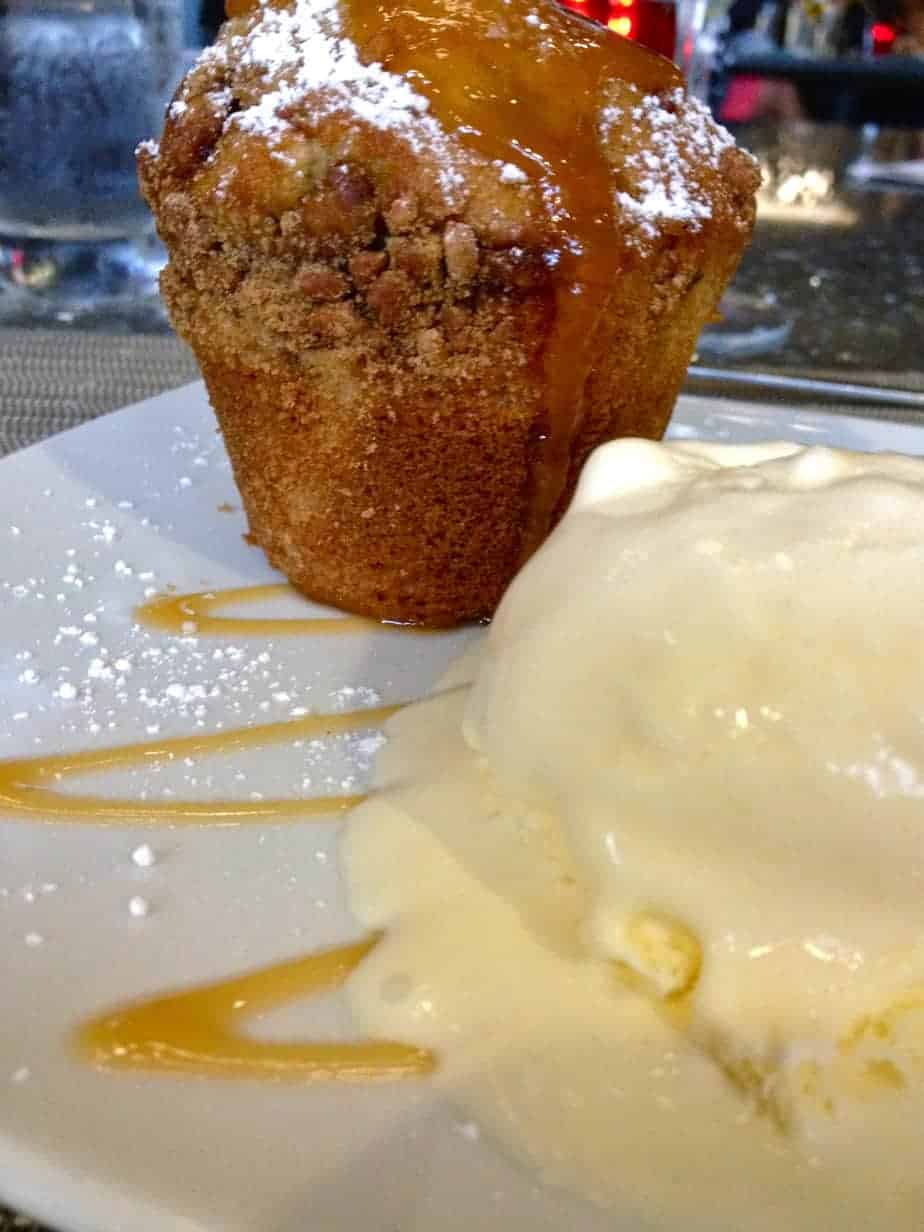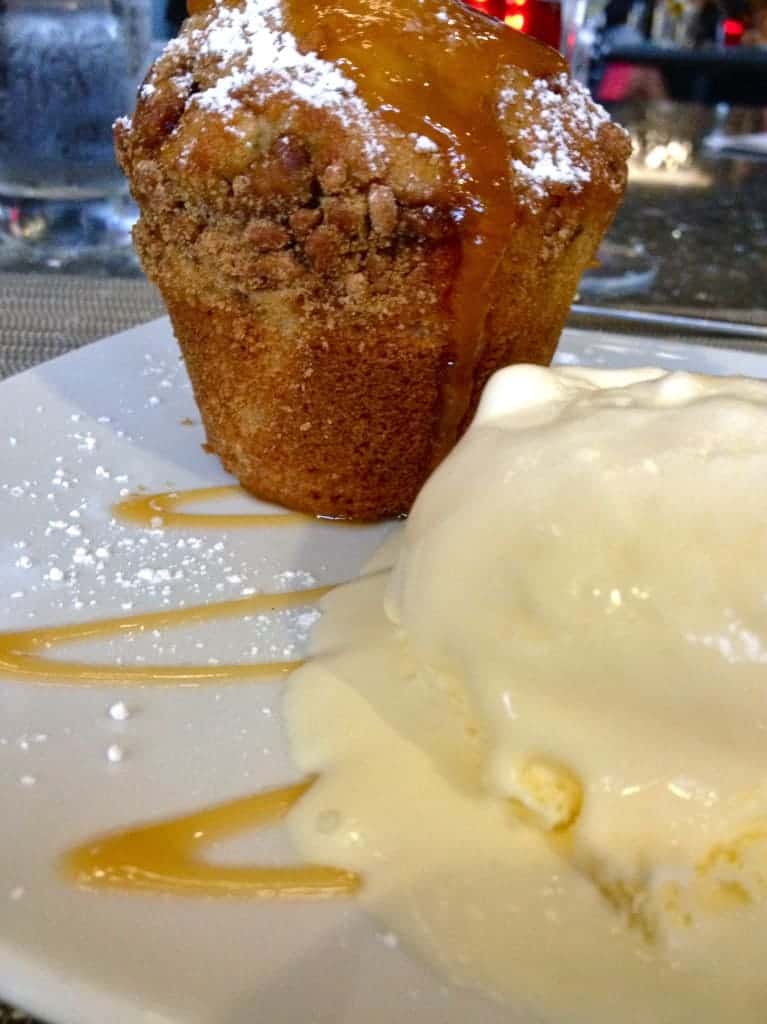 I have big plans to go back to Fahrenheit for a non-Restaurant week experience and to try a few other menu items. While the price tag is steep; dining is not always about food, but also the overall experience. The view and those scallops are worth the special treat.
chefroccowhalen.com / 222 s. caldwell street, uptown
open everyday at 4pm, mon.-thurs. until 11pm, fri. & sat. until 2:30am, sun. until 9pm